News From KRI – November
---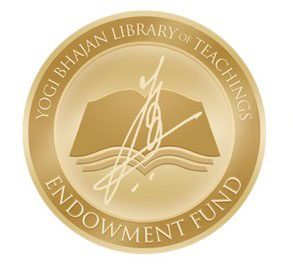 The Yogi Bhajan Library of Teachings Endowment Fund
---
A Note From Nirvair
Sat Nam Greetings from New Mexico. As we go into the Holiday Season, I have been reflecting on my abundance of blessings. Among the blessings in my life is the Kundalini Research Institute! We have a wonderful staff that works very hard and are truly invested in our mission – mind, body, and soul. Our office is lively, congenial, and a day does not go by without hearing laughter coming from some unexpected place. We also have a supportive and inspiring relationship with our sister nonprofit organizations – 3HO International, Sikh Dharma International, Sikhnet, LYF Foundation, Miri Piri Academy, and Hacienda de Guru Ram Das.
I am also very grateful for our KRI Board of Directors. It is a fine group of volunteers that love the teachings of Yogi Bhajan and spend their time and money so that our staff and mission are supported in the work. You can meet them here. I am grateful for this life and for this amazing path – gratitude has a way of adding color to everything.
Are you ready for some warm and gentle breezes? I know that I am. We are excited to let you know that KRI is adding a new Level One Immersion training in the spring of 2018 on the tropical island of Bali. This beautiful and peaceful island has been host to KRI before, and now we are opening the experience to you. Registration is now open and spaces are limited for this wonderful program, April 14 – May 11.
This month, we will be releasing a new title in our "Teachings of Yogi Bhajan" series of books. It is a revised edition of the much beloved book called "Blessings:The Power of Prayer." This powerful book of blessings and prayers, spoken by Yogi Bhajan at the end of his classes, provides daily inspiration and guidance for all teachers of Kundalini Yoga as taught by Yogi Bhajan®. Get this book, so you can read and feel these blessings! They are uplifting, timeless, and universal. Here is one from 11/27/92
"Blessed God, God within me and all prevailing, bring us peace of mind, peace to the planet Earth, love and prayer in ourselves. Give us strength, so we can give ourselves back to Thee as you gave our self to us. Make us great people for great deeds, so we can represent Thy greatness. In Thy Name, we pray and within Thy blessing we live. Fortitude and courage, we share with people. Give us the royalty and dignity, Infinity and Thy own grace. Sat Nam."
All blessings, all ways,


Nirvair Singh Khalsa
CEO Kundalini Research Institute
---
A New KRI Level One Immersion – on the Beautiful Island of Bali!

This spring, KRI is offering a Level One Teacher Training Immersion on the beautiful and sacred island of Bali. There is an innate spirituality in Bali, a respect for the earth and an integration of the ethers. The warm and friendly Balinese people are spiritual before anything else and sacred tradition holds an important place in their lives.
Bali is a natural place for Kundalini Yoga with its amazing beaches, holy temples, and spiritual art and culture. This is not KRI's first Level One in Bali. Earlier this year Haridass Kaur led an Outreach Training for local yogis, giving rise to six new Balinese Kundalini Yogi instructors who serve the island. We are so excited to return and bring with us the light and love of an Immersion Training.
Our very own Sat Siri Kaur will lead the program together with Amrit Singh and Sat Purkh Kaur from KRI headquarters. The program will be held at the Desa Seni Eco-Village Resort in Canggu, on the south coast of Bali. The Desa Seni Village is a living-art expression in itself. Antique wooden homes have been collected, imported, and loving restored from all over the Indonesian islands to provide unique living-spaces. Here you will meditate amidst original artifacts and antiques that reflect the spiritual culture and heritage of Indonesia. Together with delicious meals drawn from their organic vegetable garden, Desa Seni is a perfect setting for a deep-dive into the teachings of Yogi Bhajan.

The Immersion Training is from April 14th to May 11th, 2018. Registration is open and spots are limited, so reserve your place today.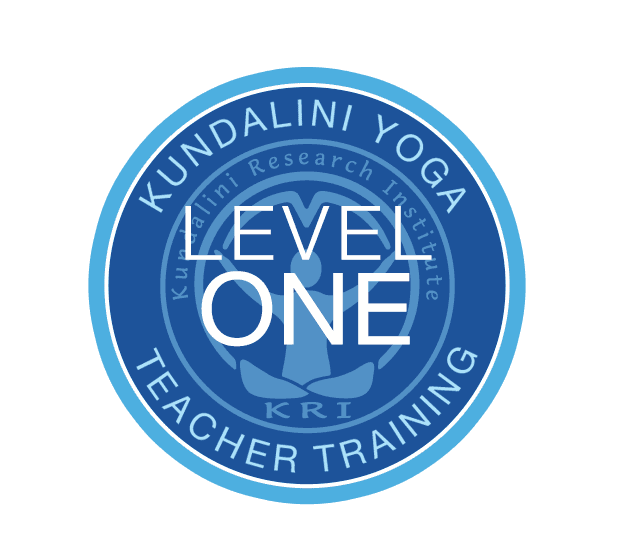 ---
We Are KRI – Guru Ram Das's Birthday Around the World
By Hari Charn Kaur Khalsa

Guru Ram Das ji, the 4th Guru of the Sikhs, is our source of knowledge, our spiritual protector, and the origins of our teachings. Guru Ram Das holds the throne of Raaj Yog, the culmination of all yogic knowledge.
Guru Ram Das given the thrown of Raj yog. Whosoever will bow and dwell and learn it shall live in his majesty and grace and gift. What shall be the gift from that house? An intuitive, intelligent, comprehensive, and comparative mind. Yogi Bhajan March 18, 1980
Celebrating his birthday on October 9th was a majestic event that was honored around the world. Let us look at just a few!
Miri Piri Academy
Amritsar, India
Here at the Golden Temple, the love of Guru Ram Das sweetens the air. More than 500,000 came to celebrate his birthday by bowing their head in his beautiful Hari Mandir. Flowers decorated ever open space and the hearts of the devotees were exalted. The Chardi Kala Jatha played Kirtan in the Golden Temple, and the whole school came to listen.
Taipei, Taiwan
Kundalini Yoga Teachers and students gathered at the local community Yoga Center to chant Dhan Dhan Ram Das Guru for 2.5 hours. Some of the more senior teachers rotated through hold the space for the group. Each participant brought a prayer that they had written and it was put on the altar for the special morning sadhana. Families brought their children who slept in the laps of their parents. Yoga teachers brought friends who may have never been to a class to come to this gathering. When the meditation was complete, everyone gathered for a wonderful potluck breakfast and there was always enough food for ten times those gathered.
Chayo Studio
Kuala Lumpur, Malaysia
Everyone gathered in the Amrit Vela with kirtanees leading the morning Sadhana. Yoga students and Sikh members of the Sangat all gathered together in love of Guru Ram Das. They began with Japji Sahib and then settled into 2.5 hours of Dhan Dhan Ram Das Guru followed by Langar of paranthas, fruit, chai, and yogurt.
Johannesburg, South Africa
Ravi Kaur and the Kundalini Yoga teaches and students gathered together outside, under the sheltering protection of a great tree, to chant Dhan Dhan Ram Das Guru for 2.5 hours. Families came together to remember, in gratitude, the healing blessing of Guru Ram Das on his birthday.
Hacienda de Guru Ram Das
Espanola, New Mexico
Starting on September 28, for the eleven days leading up to Guru Ram Das's birthday, the sangat gather together in someone's house to chant for 31 minutes to Guru Ram Das and eat Langar together. It was the change of the season and the was a chill in the air. It was wonderful to join together with family and friends in a cozy environment. On October 9th, the Gurdwara was filled to the brim by 4:00 AM with Sikhs and yogis who sat together for 2.5 hours and chanted Dhan Dhan Ram Das Guru.
Guru Ram Das ji is the Lord of Miracles, so each person carried a special prayer in their heart during this season that is whispered into the ear of Guru Ram Das. Hail Guru Ram Das and heal our world!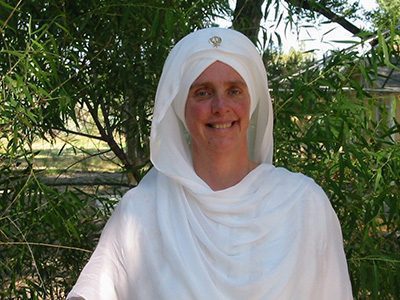 Hari Charn Kaur is the KRI Director of Outreach and is the inspiration behind the Global Trainer's Forum. She travels frequently to assist teachers and trainers around the world and to bring Kundalini Yoga and Teacher Training to underserved locations.
See this week's We Are KRI blog post for new information about Sant Hazara Singh, the Siri Singh Sahib's teacher from his youth.
Subscribe to the WE ARE KRI Blog Today!
---
"Now where did I leave my car keys?": Research on Yoga for Working Memory
by Nikhil Ramburn and Sat Bir Singh Khalsa, Ph.D.
Working memory is a component of our cognitive system that is responsible for holding and processing information over brief intervals. Researchers believe that working memory is central to cognitive functioning as it correlates with a number of outcomes such as intelligence and scholastic attainment and is linked to basic sensory processes. The expansion and decay of working memory over a lifetime is related to the normal development and degradation of the prefrontal cortex (PFC) in the brain, an area responsible for higher executive functioning.
Our behavioral state and circumstances, at any point in time including factors such as stress level, mood state, and physical activity, appear to play key roles in determining the quality and strength of working memory. For example, acute and chronic physiological stress impair working memory through decreases in PFC neuronal activity. In fact, chronic stress leads to even more profound deficits in working memory and eventual structural changes in the PFC such as an atrophy of neural pathways. In addition, mood states and the production of the neurotransmitter dopamine can impact the efficiency of working memory problem-solving capacity.
Working memory does deteriorate with age and disease. In fact, working memory is among the cognitive functions most sensitive to decline in old age since the PFC deteriorates more than other brain regions as we grow old. Not surprisingly, severe mental illnesses, such as schizophrenia and depression, can also decrease functioning of the PFC and thereby the efficacy of working memory. In childhood learning, working memory deficits correlate to attention, reading, and language challenges. Fortunately, behavioral interventions such as a wide range of physical activities such as yoga, tai chi, qi gong, cycling, running, resistance training, etc., as well as meditation, appear to confer an improvement/enhancement in working memory. One of the few meta-analytic reviews to investigate working memory exclusively found statistically significant evidence that chronic physical activity could improve working memory in healthy subjects whereas short-term physical activity did not confer significant gains.
Mindfulness meditation practices also appear to enhance working memory despite their focus on bringing the wandering mind back to the present moment instead of constantly updating it with new stimuli. In addition, meditation protects working memory against the deleterious effects of stress as reported in a 2010 study of military personnel by the laboratory of Dr. Amishi Jha at the University of Miami, Florida. A 2016 systematic review by researchers from Monash University in Melbourne, Australia, summarized and confirmed these findings. This review focused on outcomes following 8-week training programs such as Mindfulness Based Stress Reduction (MBSR) and examined whether working memory and other executive functions improved as a result of these interventions. Researchers found preliminary evidence for working memory capacity improvement, which could be attributed to the fact that monitoring present moment experience is a key skill of mindfulness practice.
Yoga may prove to be another effective complementary approach for improving working memory since it combines the benefits of exercise, meditation, and pranayama (breathing exercises). Yoga has also been shown to improve attention, reduce stress and mood interference, and can therefore protect against working memory deficits. Several studies from the prestigious laboratory of Dr. Edward McAuley at the University of Illinois focused on the relationship between yoga and cognition. In a 2014 study, 30 female college-aged participants completed both a yoga exercise session and an aerobic treadmill exercise session on separate days. The results showed significantly higher scores on working memory tasks after the yoga exercise as compared to the aerobic and baseline conditions. More recently, in 2016, the McAuley lab researchers looked at the effects of an 8-week yoga intervention on sedentary older adults (averaging 62 years old). The participants were randomized to a thrice weekly hatha yoga class which included yoga poses, meditation, breathing, and mantra or a stretching control group. The findings showed improved working memory performance in the yoga group, which appeared to be mediated by decreased stress as determined by outcome measures such as salivary cortisol levels. This encouraging evidence points towards yoga's potential to decrease cognitive decline in older adults by protecting their PFC from the effects of stress.
A landmark study in 2017 by researchers at the Department of Psychology, Texas State University aimed to assess the impact of yoga on specific working memory subconstructs such as 'maintenance' and 'manipulation' tasks. Working memory subtests can differentiate and evaluate between short-term storage (maintenance) and manipulation of task-relevant information from both short-term and long-term storage (manipulation). Forty-three healthy subjects (8 males, 35 females) participated in 6-sessions of 60-minute yoga classes. The hatha yoga program consisted of asana (yoga exercises) connected with pranayama (breath exercises) and concluded with mindfulness meditation in supine rest. This yoga intervention was associated with improvement on both 'manipulation' and 'maintenance' working memory measures as well as enhanced mindfulness scores. This study adds valuable insight into the potential of yoga training for cognitive enhancement.
Another notable study investigated the effects of combining yoga and working memory training among healthy middle aged adults. Researchers from Manipal University in Mangalore, India, randomly assigned a total of 45 participants into 3 groups. Group 1 received both yoga and working memory training whereas, group 2 received only working memory training, and group 3 was the no-training control. Both working memory training and yoga interventions lasted 45 minutes, once a day for 10 sessions. The yoga classes consisted only of pranayama, mudras (hand positions) and mantra (chanting OM) for their known beneficial effects on cognitive abilities. Asana were not included, which may in fact increase compliance in middle-aged adults and requires less space for performance. While working memory training resulted in positive outcomes on cognitive abilities as expected, the combined yoga and working memory group (Group 1) showed even greater benefits on the same measures. This may be due to the additional benefits provided by yoga practice such as increased alertness and decreased stress.
In summary, studies to date have provided preliminary evidence that yoga practice may result in improved working memory in healthy adults, even when compared to conventional working memory training tasks. Future research should address the limitations of previous studies, which include small sample sizes and lack of longer-term follow-up evaluations. It would also be important to evaluate the response of other populations such as children and individuals with known working memory deficits. Ultimately, future working memory research trials will also shed light on the relative contribution to efficacy of the different components of yoga such as physical postures, breathing techniques and meditation. Such future studies would further improve our knowledge of the underlying mechanisms of yoga in cognitive function and ideally consist of larger randomized controlled trials and more comprehensive neuropsychological batteries.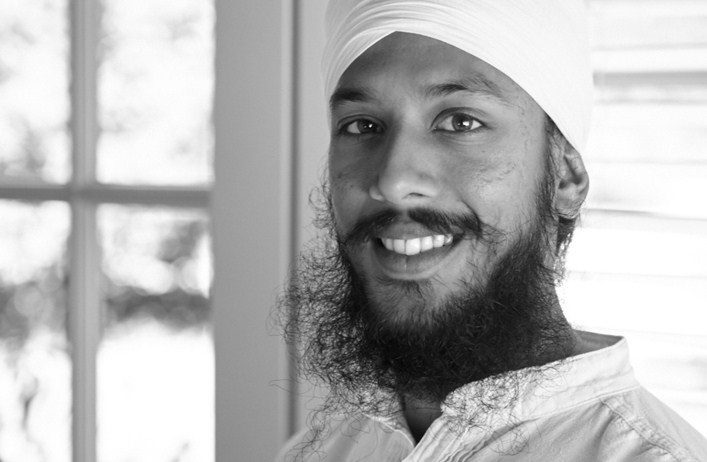 Nikhil Rayburn grew up practicing yoga under mango trees in the tropics. He is a certified Kundalini Yoga teacher and has taught yoga to children and adults in Vermont, New Mexico, Connecticut, India, France, and Mauritius. He is a regular contributor to the Kundalini Research Institute newsletter and explores current yoga research.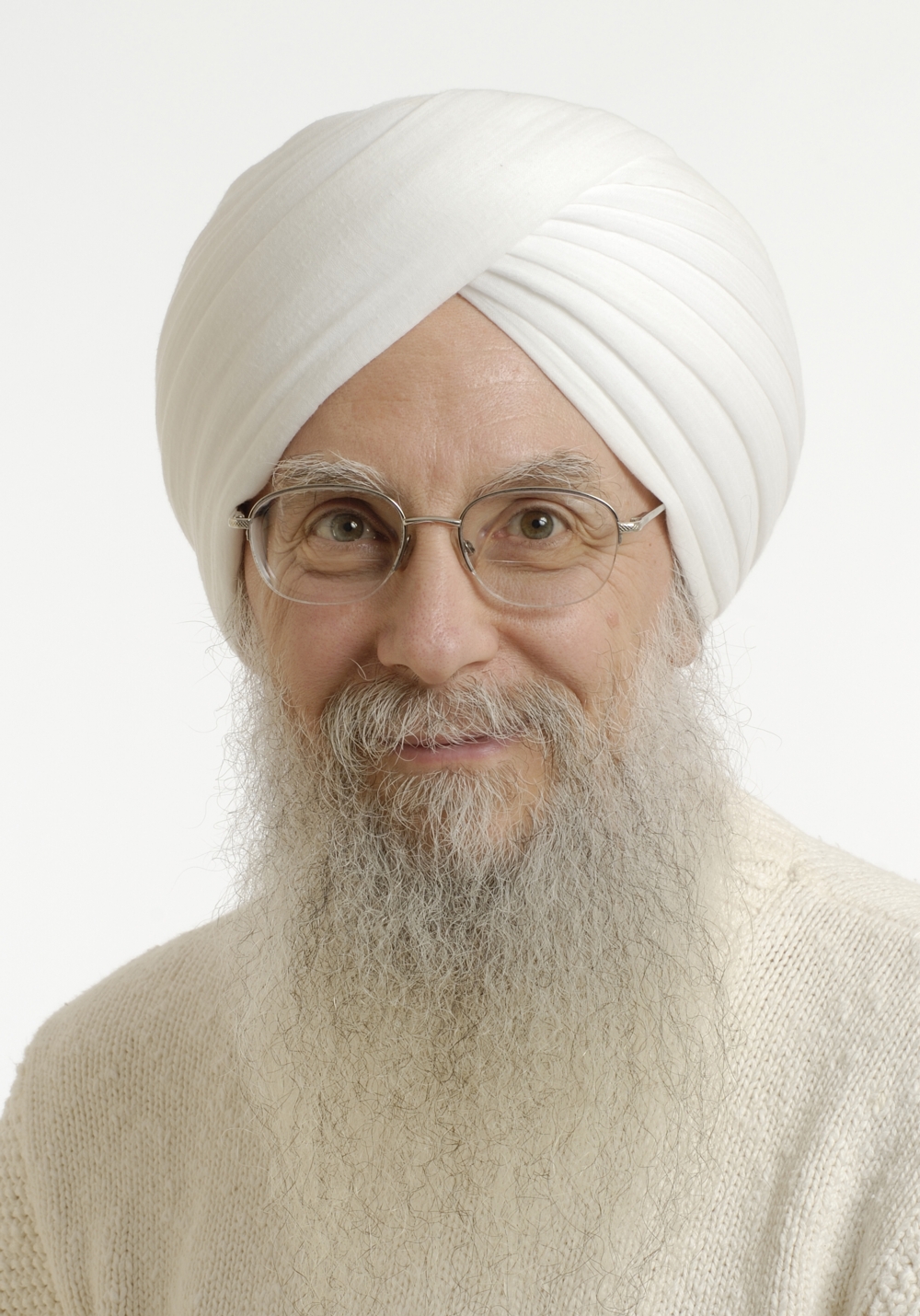 Sat Bir Singh Khalsa, Ph.D. is the KRI Director of Research, Research Director for the Kripalu Center for Yoga & Health, and Assistant Professor of Medicine at Harvard Medical School. He has practiced a Kundalini Yoga lifestyle since 1973 and is a KRI certified Kundalini Yoga instructor. He has conducted research on yoga for insomnia, stress, anxiety disorders, and yoga in public schools, he is editor in chief of the International Journal of Yoga Therapy and The Principles and Practice of Yoga in Health Care and author of the Harvard Medical School ebook Your Brain on Yoga.
---
The Yogi Bhajan Library of Teachings
Sat Nam from The Yogi Bhajan Library of Teachings®.

Fall is one of my favorite times of year here in New Mexico, the beautiful fall colors and the time of coming together with family and community. This month brings the Thanksgiving holidays in the U.S. giving us an opportunity to reflect on all that we have to be grateful for. It's a sweet time of year for many of us as we gather together with family and friends and celebrate the abundance of our lives. No matter what the challenges are that we face, we can always find things to be grateful for.
I want to take a moment to share our deep gratitude for all of our generous donors. You are what make The Yogi Bhajan Library of Teachings this invaluable resource of Yogi Bhajan's lectures. Without your contributions, love, and support we would not be able to make these teachings available online to the world for free…Thank you!
On Thanksgiving Day in 1994 Yogi Bhajan speaks about the teachings of the Gurus that can transcend all aspects of our lives, beyond this time of year:
"We are grateful that Guru Nanak said, 'Akal Purakh'. Guru Gobind Singh gave us the Rehit to live it and today we are one people. I feel personally that we will go through changes, many of times. And this is what history has said to us many millions of years ago, 'Every trend flows, truth prevails, and the consciousness and the power of man always leads the humanity to its grace.'
"Our thanks, from the bottom of our heart, that guidance of the Guru gave us the endurance, the character, and the power of forgiveness. [We live a] life of gratitude, [have] the attitude of service, and stand out to serve, for which we are grateful. This thanksgiving, it is not to raise a turkey. We are very grateful and this thanksgiving, today, is to save a turkey. It is a very powerful thing to understand life.
"When there is a negative, and it doesn't matter from which quarter it comes, it is fanned by ego. It is simple, the way of a Sikh is very simple. Whenever there is negativity, it doesn't matter what or where it comes from, it is fanned by ego. Whenever man wants to get out of it, he can only get out of it by his consciousness, which is a positive path. That is what that the Guru says and instruct us, for which we have thanks to give. But this guidance is with us forever" Yogi Bhajan, November 24th, 1994
Read or watch this complete lecture, much of this lecture focuses on 'thanks' and offers so much beautiful wisdom on this topic of gratitude.
Thank you again to all of you who make this resource what it is today, your continued support is what is allowing it to grow and evolve to include all of Yogi Bhajan's lectures in one free resource. Thank You!
In Gratitude,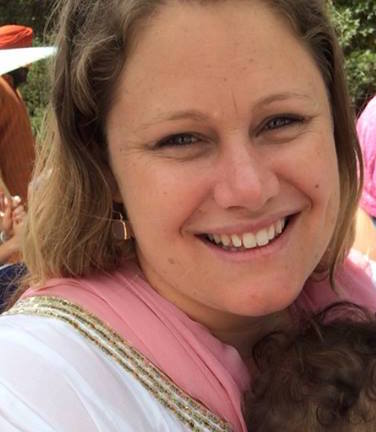 Shabd Simran Kaur Adeniji
The Yogi Bhajan Library of Teachings®
Kundalini Research Institute
Email: donations@kriteachings.org
Find us on Facebook "The Yogi Bhajan Library of Teachings"
www.libraryofteachings.com
---
The Level Three Program Continues to Grow and Blossom


Level Three Enrollment Has Begun!
Apply Today!
For more information about the Level Three program,
visit: LevelThree.KundaliniResearchInstitute.org
email: LevelThree@KriTeachings.org

2018 MELA Dates & Location
The annual gathering for Level Three participants

June 1oth – 13th: Espanola, New Mexico
OR
July 23rd – 25th: Chateau Anand, France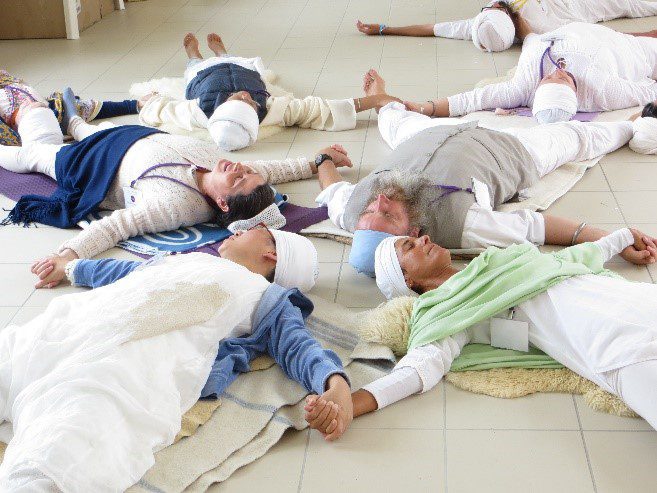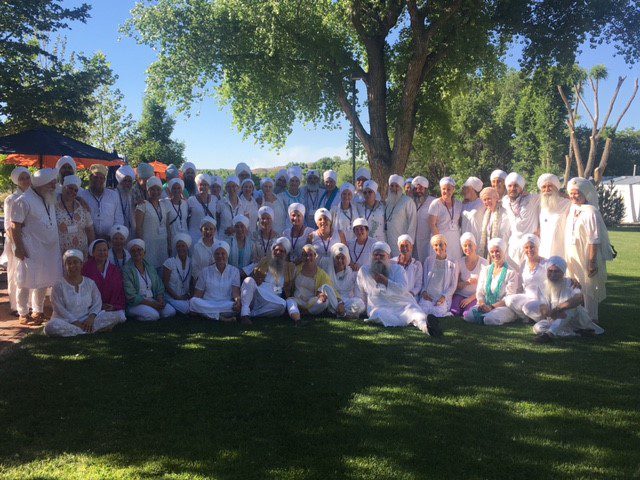 ---
November 2017 Specials
From Vegetables, With Love

Recipes & Tales from a Yogi's Kitchen
Completely rewritten and expanded second edition from Siri-Ved Kaur Khalsa
In this completely rewritten and expanded edition of From Vegetables with Love, you will find over 300 mouthwatering recipes and a wealth of information about the yogic approach to food and diet, including the healing properties of natural foods and herbs, helpful "yogic kitchen tips", and stories from Siri Ved's years serving as Yogi Bhajan's personal chef.
Retail: $44.95
PROMO: $38.21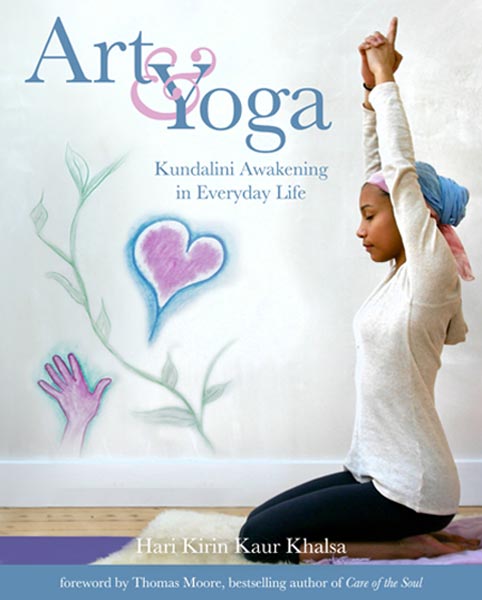 Kundalini Awakening in Everyday Life
by Hari Kirin Kaur Khalsa
"The sole purpose of life is the soul." —Yogi Bhajan
Learn to express your soul's longing, delve into images that awaken your imagination and speak of a truth yet unexplored. Allow Art & Yoga to take you on a journey to your intuitive, creative and authentic self—the True Being, awakened!
This book is for anyone interested in yoga and the arts. It explains how to create a daily Art and Yoga practice. It provides step-by-step guidelines for producing art and doing yoga as complementary practices individually, in a group, or in community. Yogis will find creative exercises to deepen their experience of yoga, while artists will discover simple, yet profound yoga and meditation practices that will help their creative flow, focus, and intuition. Along the way, we will draw inspiration from the teachings of Yogi Bhajan, nature, artists of the past, and recent developments in healing and spirituality.
Retail: $29.95
Promo: $25.46
The Kundalini Yoga with the Master DVD Series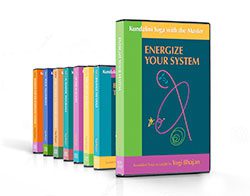 The Kundalini Yoga with the Master DVD Series is your chance to practice a demanding physical kriya with Yogi Bhajan. The all new picture-in-picture guide shows the proper posture and timing while you are challenged to "Keep Up!" by the Master himself.
Volume 1: Energize Your System
Featured in Owner's Manual for the Human Body
Among other benefits, this kriya contains exercises to:
– energize the heart chakra and stomach
– give power to the immune system
– adjust the spine
– cleanse the liver and purify the blood
Volume 2: Balance the Vayus
Featured in Owner's Manual for the Human Body
There are five principal Vayus: Praana moving in the heart area; Udaana in the throat; Samaana in the navel region; Apaana in the pelvic floor; and Vyaana which circulates throughout the whole body. This set moves all five Vayus of the body and brings equilibrium to the glandular system.
Volume 3: For Mental Balance
Featured in Owner's Manual for the Human Body
Concludes with Yogi Bhajan playing the gong while you nap. Yogi Bhajan said that by regularly practicing the first and second exercise in this kriya for three minutes each and then repeating frog pose 108 times you can achieve physical and mental health.
Volume 4: Optimum Health
Featured in Owner's Manual for the Human Body
Refine your radiance with Optimum Health. This physically demanding set is balanced with great moments of relaxation including an 11-minute nap to Guru Ram Das Lullaby and a gong meditation.
Volume 5: Automatic Endurance
featured in the manual Owner's Manual for the Human Body
Let this DVD show you:
– Conscious breath for total self-purification
– The Power of baby pose
– How to develop tolerance, grit and nerves of steel
Volume 6: Wake Up the Body to Handle Stress and Strain
Featured in the manual Owner's Manual for the Human Body
This video contains ideal exercises to do in bed or just out of bed first thing in the morning!
Volume 7: Yogic Salutations
Featured in the manual Self Knowledge
This kriya incorporates a variety of salutations including:
– Narda Pranaam
– Hans Pranaam
– Guru Pranaam
Volume 8: Massage for the Lymphatic System
Featured in the manual Physical Wisdom
Stimulating eliminative movement in the lymphatic system is essential to a strong body and healthy immune system. Give your lymphatic system a massage with this original kriya taught by Yogi Bhajan!
All DVDs in this series:
Regular Retail: $19.95 per DVD
Promo: $16.96 per DVD
Or get the entire set for the everyday low "set price" of $119.70 (25% off full retail)
Giving Thanks with Two Recipes That Go Together Perfectly
Taken from
From Vegetables with Love, 2nd Edition
Siri-Ved Kaur Khalsa
Tofu-Walnut-Oat Loaf
Yield: 1 loaf
Purely vegan and super delicious served with Mushroom Gravy with Onions (page 108).
Refrigerated leftovers slice up great for sandwiches or burgers too.
20 ounces firm tofu (1½ cartons)
¼ cup ketchup
¼ cup tamari soy sauce
1 tablespoon Dijon mustard
⅓ cup chopped parsley
⅛ teaspoon turmeric
¼ teaspoon black pepper
¾ cup chopped onion (in ¼" dice)
2–3 cloves garlic, minced
¾ cup rolled oats
2 tablespoons nutritional yeast flakes
⅓ cup chopped or ground walnuts
Preheat oven to 350°. Drain tofu. Put in a medium mixing bowl and mash with a fork, masher, or hands. Add remaining ingredients and mix well. Lightly oil sides and bottom of a loaf pan. Press tofu mixture into the pan and smooth top surface with hands. Place in a hot oven and bake 1 hour.
Mushroom Gravy with Onions
Yield: 4 cups
This recipe calls for dried herbs, but you may use any combination of fresh herbs you have on hand (rosemary, thyme, marjoram) in careful amounts to taste.
For lump free gravy, use a whisk stirrer as you add the water.
¼ cup oil or butter
8 ounces mushrooms, thinly sliced
½ teaspoon salt
6 tablespoons whole wheat flour
3½ cups water
1 bunch green onions, chopped
¼ teaspoon pepper
¼ teaspoon thyme or poultry seasoning
¼ teaspoon sage
2 cloves garlic, minced
¼ cup tamari soy sauce
Heat oil or butter in a large skillet over a medium-high flame. Add mushrooms and salt. Sauté mushrooms until tender and lightly browned and all extra water is cooked out. Add flour and continue cooking and stirring until flour is browned (about 2–3 minutes), stirring constantly. Gradually add water, stirring all the while to prevent lumps. Add remaining ingredients and simmer for 3–5 minutes.
Note: I like to make the gravy all in one pan and have great results. For guaranteed lump free gravy, I suggest browning the flour in a separate pan and adding water while stirring with wire whisk. Then add sautéed onions, mushrooms, and other ingredients and simmer a few minutes as described above.
---
Need a holiday gift for that special yogi on your list? Watch for the KRI Holiday Gift Specials coming in November!
---