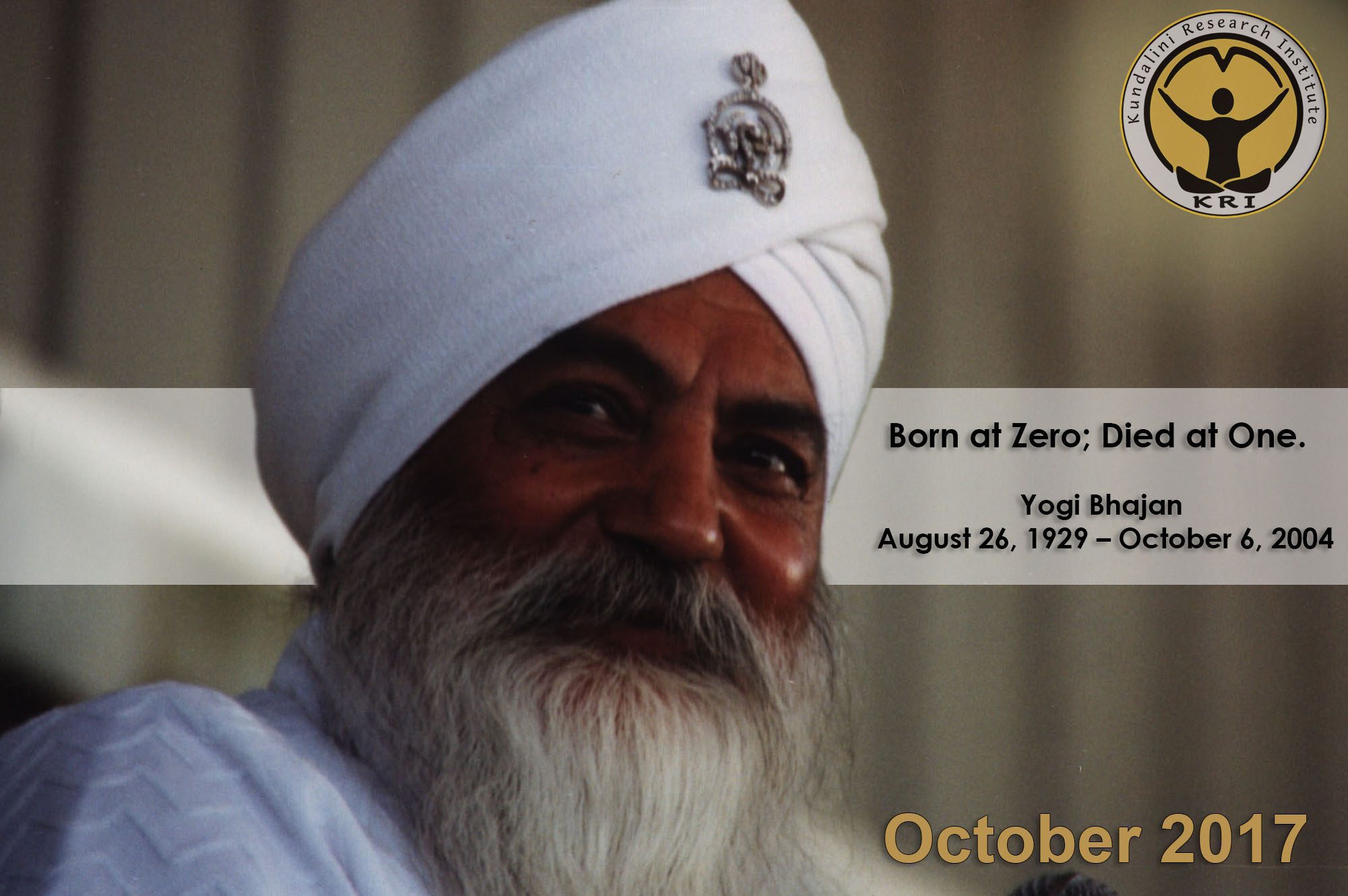 News From KRI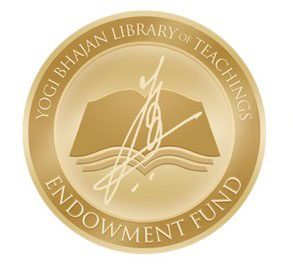 The Yogi Bhajan Library of Teachings Endowment Fund
---
A Note From Nirvair
Sat Nam and greetings from New Mexico.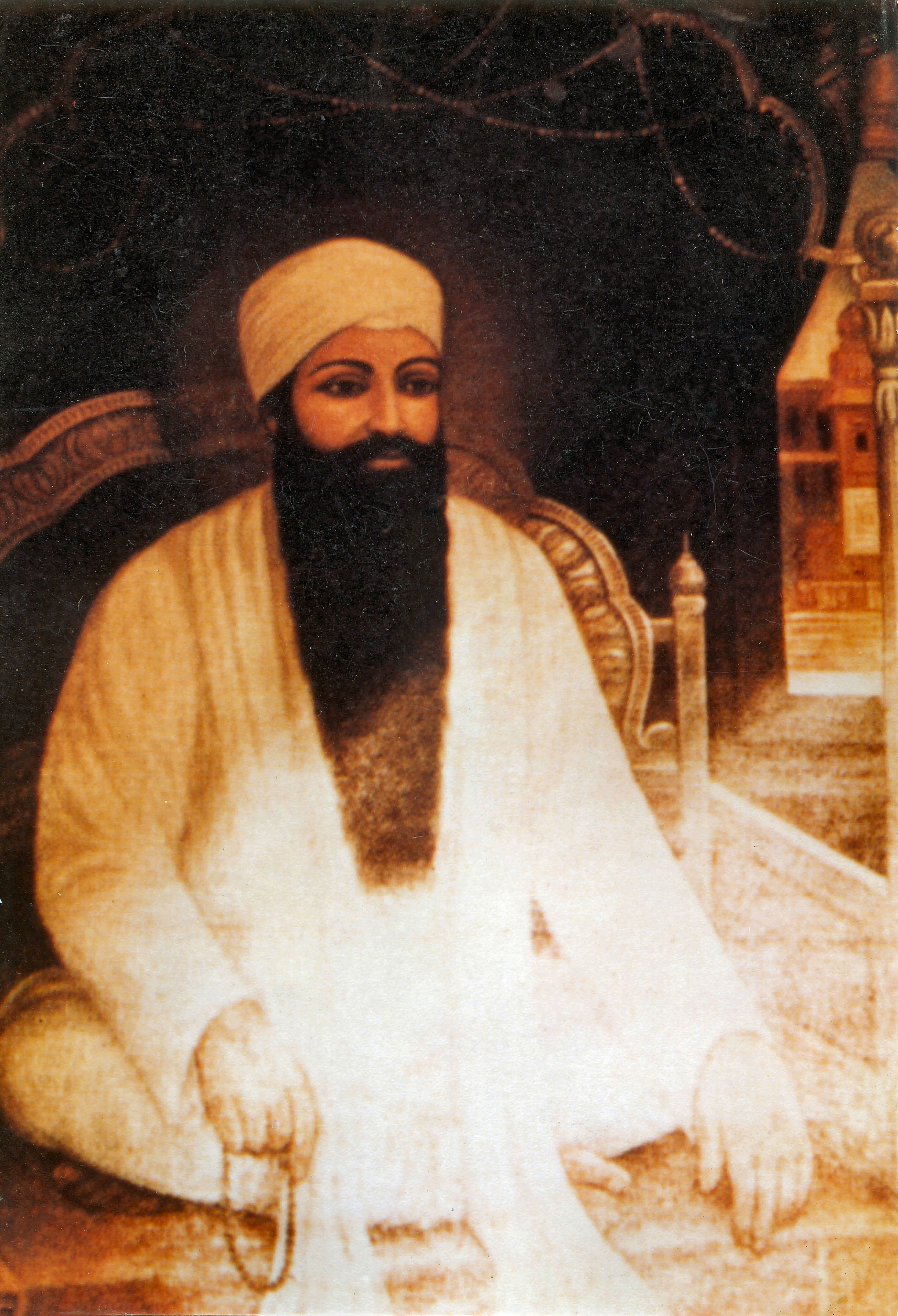 Yogi Bhajan loved Guru Ram Das as his Guru – the one who brought him from darkness to light. In October, we remember with love the passing of Yogi Bhajan on October 6th and also we celebrate the birthday of Guru Ram Das with devotion on October 9th. Guru Ram Das was a humble man, a great saint, and a selfless healer.
Once, Yogi Bhajan was asked. "Why Guru Ram Das?" In a lecture dated October 4, 1987, Yogi Bhajan answered,
"I said, 'Yes, because the combination of the imperialness and the spiritual-ness.' I am using two words. Combine them into one personality, as a total identity and blend, and that was the personality of Guru Ram Das.
"You look now at all sages, all messengers of God, all holy men, all identities, all great people, all avatars, whatever you want to see they shall be one thing in common, either they lived very unattached with the earth and guided and denounced, or they ruled and pronounced.
"Now starts a new era in the spiritual world; that of Guru Ram Das. He announced and pronounced God is bhakti and shakti blended in one identity and that is the essence of Guru Ram Das…
"This is the first time you are supposed to be spiritual, real and regal, and not an orphan before your desires. You do not know a real orphan. A real orphan is the one who has no control on his desires, who is weak within himself, who cannot command his grace against the race of time and space. What an unfortunate animal is that! That is why Guru Ram Das personality stands as a light. He tells us, 'Be spiritual, be regal.' In the duality of the world don't let your personality fall apart."
North America has experienced floods, earthquakes, and hurricanes recently. Our prayers and blessings go out to all those who have been affected by those events. This is a wonderful time to chant the mantra "Guru Guru Wahe Guru, Guru Ram Das Guru." It always fills me up with comfort and ease. As Yogi Bhajan said,
"My prayer is this – you have walked unto the house of Guru Ram Das. May you love Guru Ram Das, may you feel Guru Ram Das, may you trust Guru Ram Das, may you be with Guru Ram Das, may you understand Guru Ram Das, and may you explore and not ignore Guru Ram Das. May you understand in the thought, action, deed, form, projection, reality, non-reality, and Divinity or Infinity, that you are nothing but a friend of Guru Ram Das, a student of Guru Ram Das." March 5, 1989.
All the best with blessings,


Nirvair Singh Khalsa
CEO Kundalini Research Institute
---
We Are We, We Are One – Making KRI Teacher Training LGBTQ Inclusive
By DukhNiwaran Kaur Khalsa
A lot has been happening in our community over the past year around the topic of LGBTQ inclusion. There have been discussions, trainings, classes, and gatherings all resulting in positive changes that have significant impact.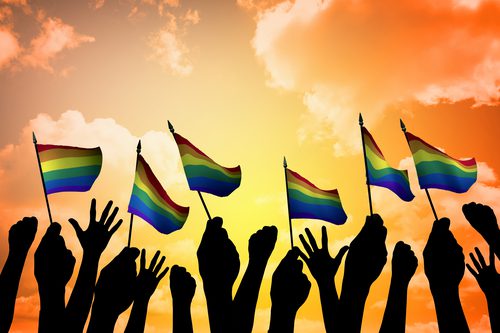 Students, teachers, and trainers talked and KRI listened. Questions like these have popped up about how to address LGBTQ-reality in classes and teacher trainings: How do the Humanology teachings apply to same-sex couples? How do we teach mudras and postures that have gendered variations to yogis who identify as gender-fluid or non-binary?
In the process of updating and rewriting the Level One Aquarian Teacher Manual, KRI decided to address these questions. We formed a committee and got input from LGBTQ yogis from around the world to look at the depth of Yogi Bhajan's teachings while including realities that he didn't address. Without changing the teachings, we created a living draft of the Humanology chapter of the manual to include LGBTQ-reality. We took this draft to Teacher's forums at Solstices and the European Yoga Festival. There we worked on basic training in understanding LGBTQ-reality and developed best practices for delivering these inclusive teachings.
This opening up has created changes in our community to be more expansive and inclusive yielding some very positive results. Here are some of the many things that have happened this year alone:
Summer Solstice 2016 – Valarie Kaur spoke about LGBTQ human rights as the featured speaker at Peace Prayer Day. This was the first time LGBTQ human rights were addressed from the Tantric Shelter stage at Solstice.

Presentations on How to Make Yoga Classes and Teacher Trainings More LGBTQ Friendly were given at Trainers' Forums at Summer and Winter Solstices, and the European Yoga Festival in 2016 and 2017.

Level 3 Mela observed a moment of silence to commemorate the anniversary of the Orlando Pulse Nightclub mass shooting on June 12th, 2017.

Summer Solstice 2017, LGBTQ classes were on the schedule for the first time. Feedback from LGBTQ Solstice participants was powerful and positive. First-time attendees said they felt like they could be themselves there and that their decision to attend was bolstered by the presence of these classes.
European Yoga Festival and 3HO Summer and Winter Solstices are adding a 3rd category to their "gender" question on registration forms. Both will include an "other" category. 3HO is offering a fill in the blank option when other is selected.

August 2017 – IKYTA, as part of their Teachings for Teachers series, released a video on how to make Kundalini Yoga classes more LGBTQ friendly.


Our communities are beginning to openly reflect the values we espouse from the teachings of Yogi Bhajan – "We are we and we are One". We look forward to creating a truly diverse and inclusive world of Kundalini Yoga.

SS DukhNiwaran Kaur Khalsa is a Nationally Certified Massage Therapist (since 1998), Professional Kundalini Yoga Teacher Trainer (since 2008) and Sikh Dharma Minister (ordained 2016). Her work focuses on helping people transform their lives through the wisdom of the body and spirit. Her work integrates massage therapy, Kundalini Yoga, meditation, breath-work, energy work, and conversation to help heal wounds our body/mind holds and elevate the spirit. She founded the Radiance Yoga + Oneness Center in Chicago where she lives with her wife of 28 years.
Subscribe to the WE ARE KRI Blog Today!
---
Yoga and Pain Management: An Ancient Strategy for a Modern Healthcare Challenge
by Nikhil Ramburn and Sat Bir Singh Khalsa, Ph.D.

The understanding of pain proposed by the International Association for the Study of Pain has remained unchanged since its first publication in 1979. It is defined as "an unpleasant sensory and emotional experience associated with actual or potential tissue damage, or described in terms of such damage." Unfortunately, the neurobiological complexity of pain is not fully conveyed by this definition. Unpleasant stimuli are picked up by peripheral sensors, called nociceptors, which innervate the skin, deep tissues, and internal organs. Nerve cell conduits (axons), which can be myelinated (covered in a white insulating sheath) for rapid signal conduction or unmyelinated (which carry signals for slow, burning pain), transmit the stimuli through the dorsal horn of the spinal cord to the brain. While the brain's somatosensory cortex is important for pain localization, a large network comprising the insula, anterior cingulate cortex, prefrontal cortex, and the thalamus is activated during acute pain experience. This was traditionally called the "pain matrix."
However, contemporary scientific models acknowledge that pain is not a direct result of nociceptive input and the simple pain pathway highlighted above. Scientists know that our perception is critically determined by behavioral and psychological expectations and can be modified through learning. The most impressive and extensively studied example of this phenomenon is in placebo analgesics. In placebo studies, patients with agonizing pain report complete pain relief after the administration of a sugar pill that they are led to believe is a powerful painkiller. Since pain is an actively constructed experience, that can be modified through learning, some scientists propose an educational approach to treatment. The objective in this strategy is to shift the patient's conceptualization of pain from a marker of tissue damage to that of a perceived need to protect the body tissue. This process is termed "functional pain literacy" and includes teaching the patient that pain and nociception (unpleasant signals) are not the same thing.
Despite advances in the field of educational psychology to modify our perception of pain, chronic pain is one of the most common conditions worldwide affecting 20 percent of the world's population. It is estimated that it costs the United States between $560 to $635 billion annually to care for those with chronic pain, exceeding the healthcare costs associated with cardiovascular disease, diabetes, and cancer combined. These facts highlight the need for effective pain regulation strategies in modern medicine. Unfortunately, conventional pharmacological treatment, especially opioid painkillers, have a high potential for addiction. In 2015, 12.5 million people misused prescription opioids resulting in over 15,000 deaths and totaling $78.5 billion in economic costs. It is in the context of this current healthcare crisis that the Kripalu Center for Yoga & Health is hosting a chronic pain management conference in October 2017. This conference aims at bringing together healthcare innovators and practitioners to explore a new treatment paradigm for pain. Some of the speakers include Lorimer Moseley, PhD, a clinical and research physiotherapist who has advanced the concept of functional pain literacy; Lonnie Zeltzer, MD, an expert in the field of yoga for pediatric pain; Fadel Zeidan, PhD, a leader of mindfulness-based pain relief treatment; and Sat Bir S. Khalsa, PhD, who will address the psychophysiological mechanisms underlying the benefits of yoga for chronic pain management.
Indeed, there is strong scientific rationale for the use of yoga, meditation, and other complementary approaches in the treatment of pain. National surveys consistently find that 30-40 percent of the US population use complementary approaches such as acupuncture, massage therapy, yoga, and meditation to alleviate their painful conditions. Mindfulness meditation may be effective at reducing chronic pain symptoms by modulating a host of endogenous neurochemical systems. The result is a significant reduction in pain-related brain activity and activation in higher-order brain areas such as the insula. One of the first mindfulness meditation trials in pain studies found that long-term Zen meditation practitioners required significantly higher levels of noxious thermal stimulation to report similar levels of pain as age-matched controls. Although the Zen practitioners showed significant activation of "sensory processing" brain regions, they showed a reduced activation in areas of the brain that evaluate pain.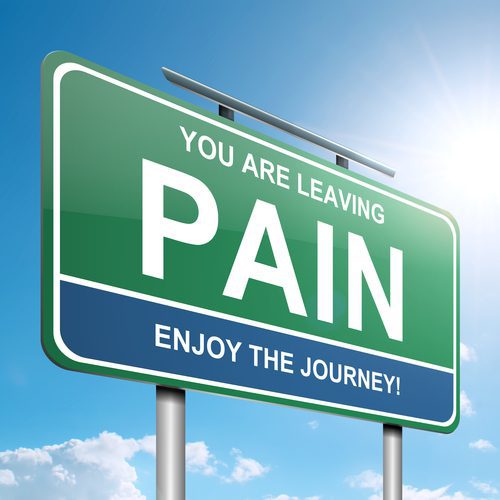 Similar results were observed in North American long-term yoga practitioners, in a recent study conducted at the National Institutes of Health, who tolerated pain more than twice as long as control subjects not practicing yoga. The yogis also had more gray matter in the brain insular region, which correlated with pain tolerance. In an examination of the ways in which pain was tolerated by each group, the yogis were found to use yoga-based cognitive strategies, such as acceptance and increased interoceptive awareness, and behavioral strategies, such as relaxation and slow breathing, whereas controls tried to actively distract themselves or ignore the pain, which are less effective ways to manage pain. These findings suggest that yoga practice can teach us new ways to deal with sensory inputs and modulate our reaction to them.
The research of Lonnie Zeltzer (one of the speakers at the Kripalu conference), provides more evidence supporting the use of yoga for pain regulation. For example, a small randomized controlled trial using Iyengar Yoga included 26 female participants (mean age = 28 years) with rheumatoid arthritis. The intervention consisted of 6 weeks of classes held twice per week at the UCLA Pediatric Pain Program yoga studio where numerous yoga props such as blocks, blankets, and bolsters were available to support subjects with a limited range of motion. The women attended 96 percent of the yoga classes, suggesting a high degree of feasibility of yoga therapy for this population. Furthermore, the yoga intervention group showed significantly greater improvement on measures of pain disability and general health and vitality scores when compared to control subjects not practicing yoga, but assigned to a delayed yoga treatment condition. Follow-up data after the end of the yoga intervention showed that those improvements were maintained after 2 months, suggesting the long-term gains of a yoga intervention.
Another study by Zeltzer et al. assessed the impact of a 6-week Iyengar Yoga intervention on irritable bowel syndrome (IBS) symptoms in adolescents and young adults. Although the attrition rate was greater with this population, subjects still attended 75 percent of classes and results showed improvements in pain, psychological distress, fatigue, sleep, and quality-of-life scores. The young adult subjects (aged 18–26 years) reported significantly improved IBS symptoms when compared to untreated control subjects, whereas the teenagers (aged 14-17 years) saw more benefits in physical functioning. Both studies by Zeltzer et al. suggest the suitability of yoga for managing chronic pain in adolescents and young adults.
These encouraging findings are emerging in the context of new developments in the field of pain psychology which suggest that pain is an actively constructed experience and can be modified through learning and mind-body behavioral strategies. We have seen how yoga can develop the skill in practitioners to modulate their pain response through cognitive strategies such as breathing, relaxation, acceptance, and increased interoceptive awareness.
The potential benefits of complementary therapies such as yoga are all the more important due to the current opioid epidemic. In fact, the guidelines released in May 2017 by the Food and Drug Administration (FDA) recommends that doctors look at nonpharmacological approaches, such as complementary therapies, in managing acute and chronic pain and, in 2010, the Office of The Army Surgeon General Pain Management Task Force Report listed yoga as a Tier 1 treatment modality for pain management.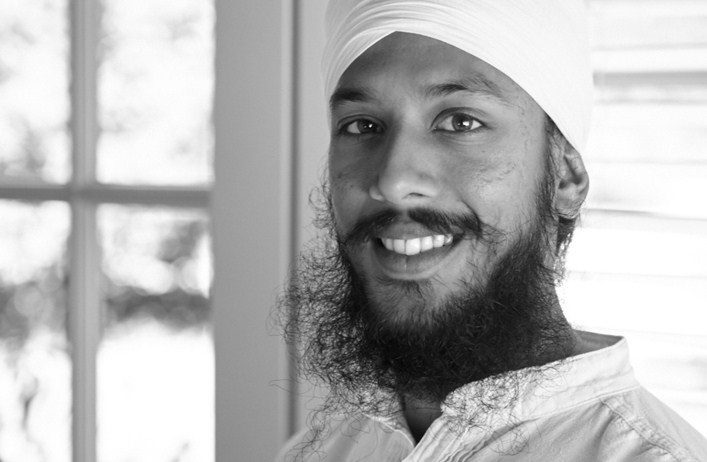 Nikhil Rayburn grew up practicing yoga under mango trees in the tropics. He is a certified Kundalini Yoga teacher and has taught yoga to children and adults in Vermont, New Mexico, Connecticut, India, France, and Mauritius. He is a regular contributor to the Kundalini Research Institute newsletter and explores current yoga research.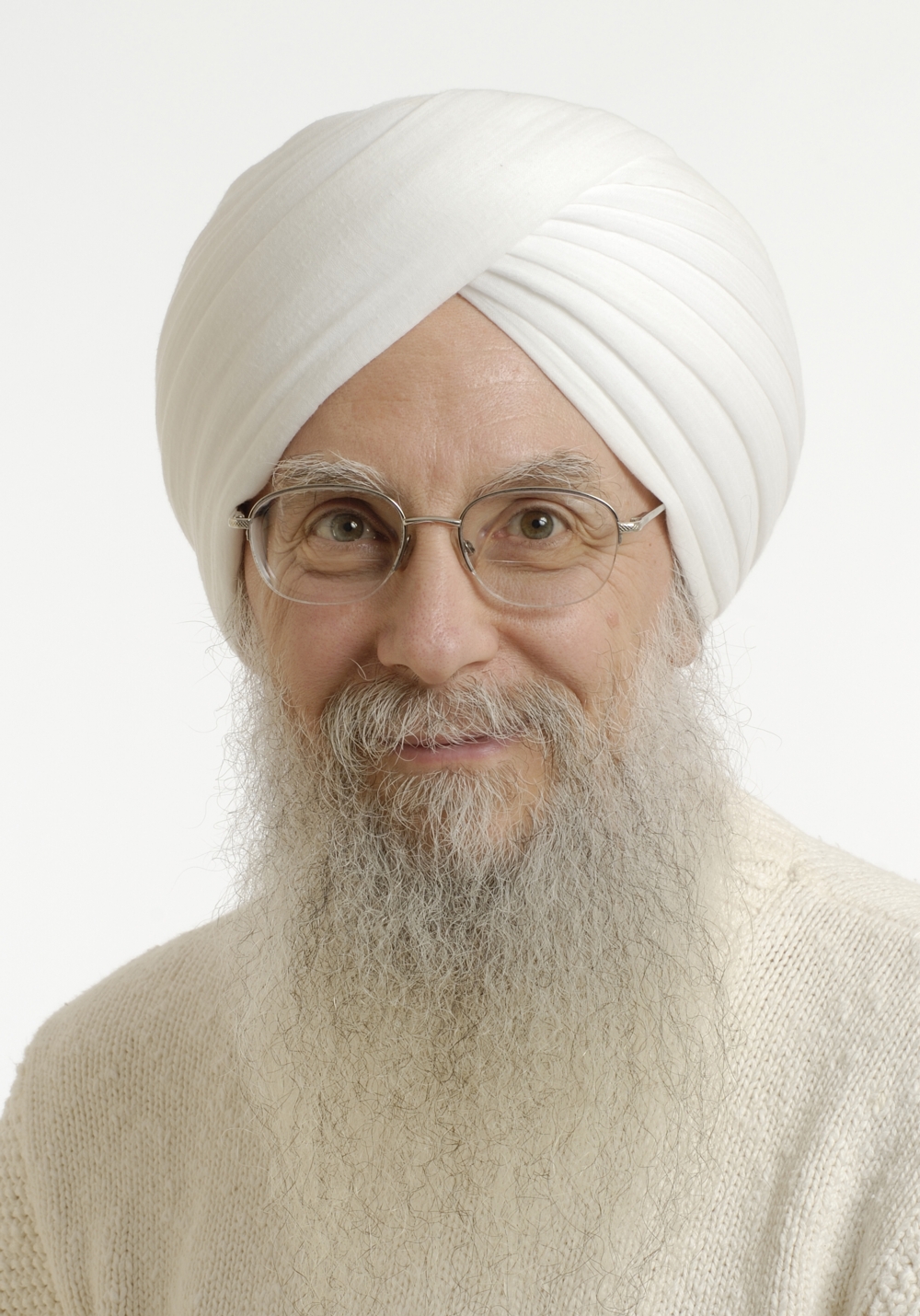 Sat Bir Singh Khalsa, Ph.D. is the KRI Director of Research, Research Director for the Kripalu Center for Yoga & Health, and Assistant Professor of Medicine at Harvard Medical School. He has practiced a Kundalini Yoga lifestyle since 1973 and is a KRI certified Kundalini Yoga instructor. He has conducted research on yoga for insomnia, stress, anxiety disorders, and yoga in public schools, he is editor in chief of the International Journal of Yoga Therapy and The Principles and Practice of Yoga in Health Care and author of the Harvard Medical School ebook Your Brain on Yoga.
---
The Yogi Bhajan Library of Teachings
Sat Nam from The Yogi Bhajan Library of Teachings®.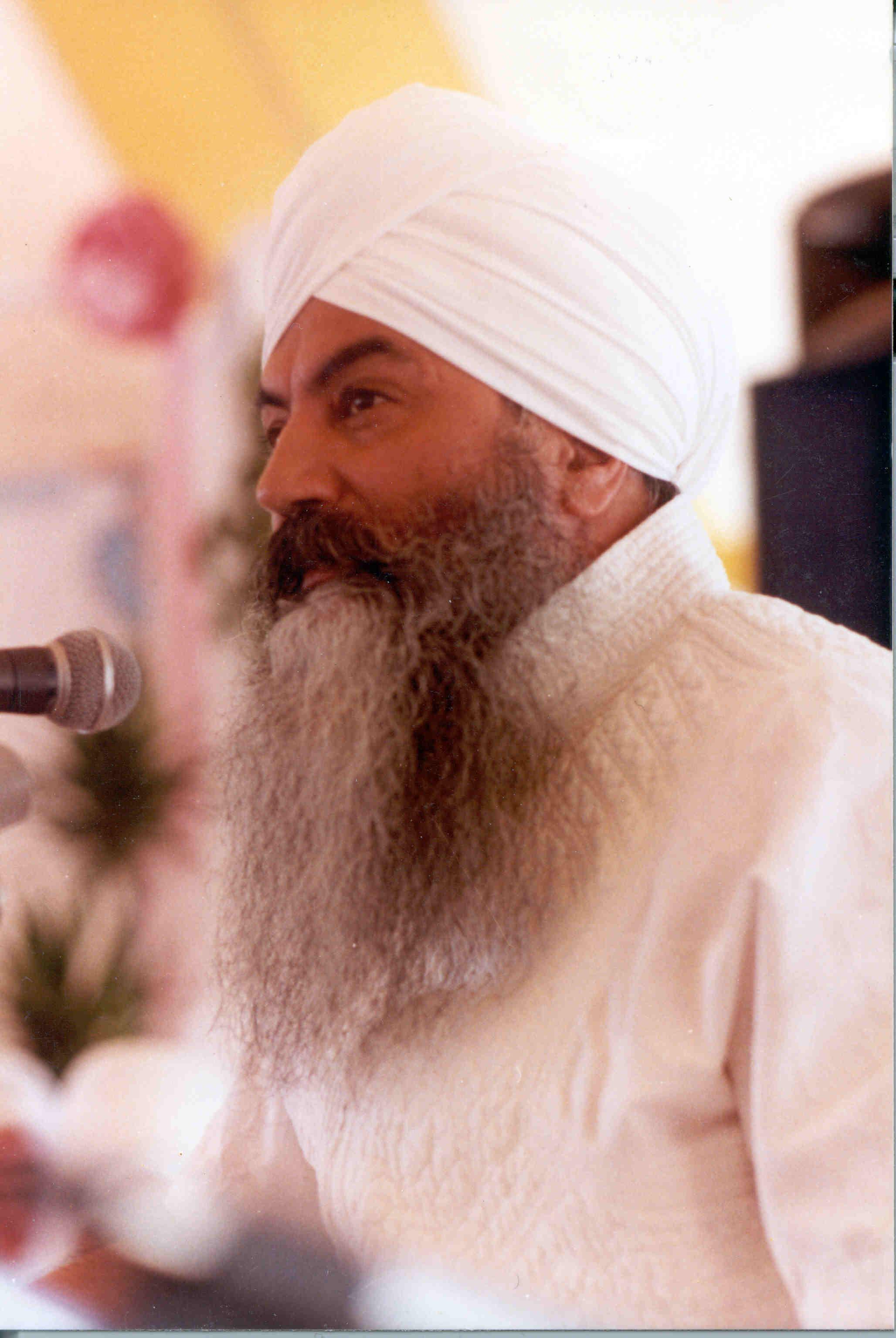 October brings beautiful fall weather here in New Mexico, a reminder of the changing of the season and the slowing down from the busy summer months. October also brings the beautiful remembrance of Yogi Bhajan's life as we honor his passing on October 6th and we celebrate Guru Ram Das's Birthday on October 9th.
Treat yourself and watch or listen to this entire lecture. As always, it is full of inspiring gems from Yogi Bhajan. This is a powerful time to make your prayers! If you need a miracle in your life right now focus your prayer/mediation on the generous spirit of Guru Ram Das Ji.
Guru Ram Das Ji is known to many as the "Lord of Miracles" and he held a special place in Yogi Bhajan's heart. Over the years he taught us of Guru Ram Das Ji's ability to manifest miracles and he emphasized the beautiful qualities that Guru Ji was known for such as selfless service, humility, grace, healing, kindness, and protection. One of the first chants I learned as a young child was "Guru Guru Wahe Guru Guru Ram Das Guru" and to this day I use it with every prayer I make. In 1995, Yogi Bhajan shared how we can live Guru Ram Das's teachings:
"Nothing matters, whether you are one or you are one million. It doesn't matter if you are pure or you are the ugliest human creature. It doesn't matter if you are fire and flamboyant and beautiful and your features are excellent or you are not worth looking at, let us put it that way. But whenever time and place, desh and kaal, confronts you and your compassion doesn't win – you are a dead man. And whenever there is a temptation and your value doesn't win – you are a rotten person. And these are two practical things, let me tell you the third. Whenever you are not you and your words couldn't come out divine, compassionate, sweet, uplifting, and elevating you have lost the game of life. All that is what is put together as Guru Ram Das. Where man can excel, you don't have to control the whole world. You don't have to rule the universe. You don't have to show people you are rich or you are poor, you are great or you are small. All you have to show is to yourself. You have to win yourself, you have to conquer yourself, and you have to live yourself. That is what Guru Ram Das tells us. Let compassion win and let yourself win…"
We cannot thank you, our beloved donors! Your steadfast generosity is so inspiring and it is what keeps this free online resource evolving, expanding, and becoming a complete resource of Yogi Bhajan's precious teachings. Thank you for all that you do!
In Gratitude,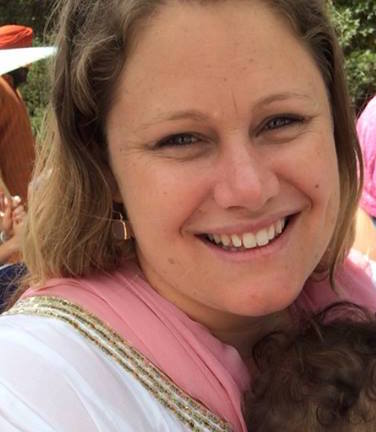 Shabd Simran Kaur Adeniji
The Yogi Bhajan Library of Teachings®
Kundalini Research Institute
Email: donations@kriteachings.org
Find us on Facebook "The Yogi Bhajan Library of Teachings"
www.libraryofteachings.com
---
The Level Three Program Continues to Grow and Blossom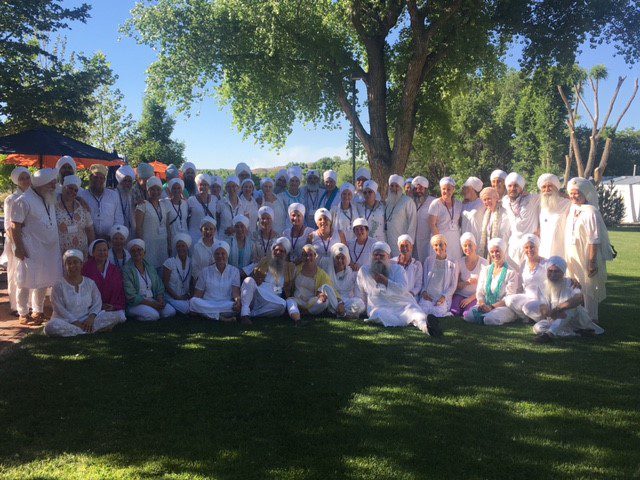 This year a group of 38 new participants joined the growing Level Three community. There are now over 200 Kundalini Yoga teachers engaged in the beautiful 1,000-day Level Three journey of self-realization.
What participants LIKE MOST about the Level Three Program
"I…look forward to these years of togetherness… It is an opportunity for me to build bridges to more trainers and to get to know more of our widespread community".
"It's a family with love and open space. Everyone serves everyone".
"Everyone in my cohort seems to have a transformative experience – letting go of fears & opening & expanding."
"Wahe Guru! A profound experience – thank you to Yogi Bhajan and the teachers who planned the start of this training – Yogi Bhajan is smiling!"
"Just so excited and grateful for it all. I gained a community, a peer group. THANK YOU!
THANK YOU!! Such a wonderful gift to have Level Three. Thanks for making it happen. FABULOUS opportunity to deepen ourselves."
"What I like the most – To make new relationships. To deepen existing ones. To understand we are all one."
What is Level Three?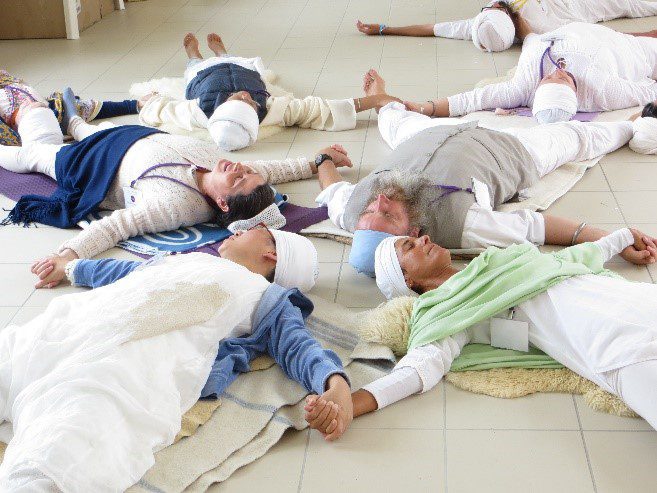 The Level Three Program is a personal journey to Self-Realization. In it, we refine our authentic identity as a Teacher and deepen our unique relationship to the Sacred. It is a 1,000-day commitment to:
Participating with your peers in dialogue sessions
Diving deep into the meditative mind
Cultivating spiritual maturity
Developing an attitude of selfless service through seva
Attending at least 3 Melas (Level Three gatherings)
If this sounds interesting to you and you are already a Level Two certified teacher then CLICK HERE to see the full list of prerequisites. You may qualify to participate in the Level Three Program! If so, consider applying and joining us next summer at the Mela and experience for yourself the inspiration and encouragement that the Level Three Program can bring. More information on how to apply will be available soon.
If you have questions, please email: LevelThree@kriteachings.org
Hold the dates if you want to Apply!
Dates and Locations of the 2018 Level Three Melas
| Dates | Location: Hacienda de Guru Ram Das, Espanola, NM, USA |
| --- | --- |
| June 10, Sun (2pm) | Registration & Mela Begins! NEW START TIME! (afternoon half day) |
| June 11 & 12, Mon & Tues | Mela Event (2 full days) |
| June 13, Wed | Mela Event (morning half day) |
| Dates | Location: France |
| --- | --- |
| July 22, Sun | Afternoon Arrival, Registration and Dinner |
| July 23-24, Mon-Wed | Mela Event (3 full days) |
| July 26, Thu | Farewell Breakfast |
---
October 2017 Specials
New from KRI
KRI presents:
The Everyday Series
Books to explore your Yogic Life
Everyday Grace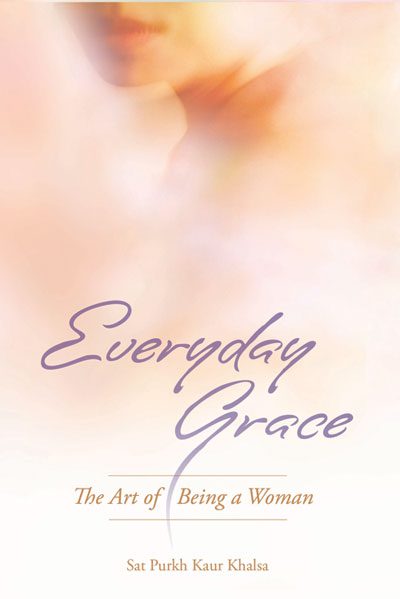 The Art of Being a Woman
Sat Purkh Kaur Khalsa
Every woman has within her an inner grace-an everyday grace. Combining personal experience with The Teachings of Yogi Bhajan, Everyday Grace explores a woman's path toward her highest identity-the Grace of God-with an authentic, contemporary voice.
"Everyday Grace is a perfect companion to any women's yoga course. I only wish Sat Purkh had been around to translate these teachings thirty years ago!"
Regular: $17.95
Promo: $15.26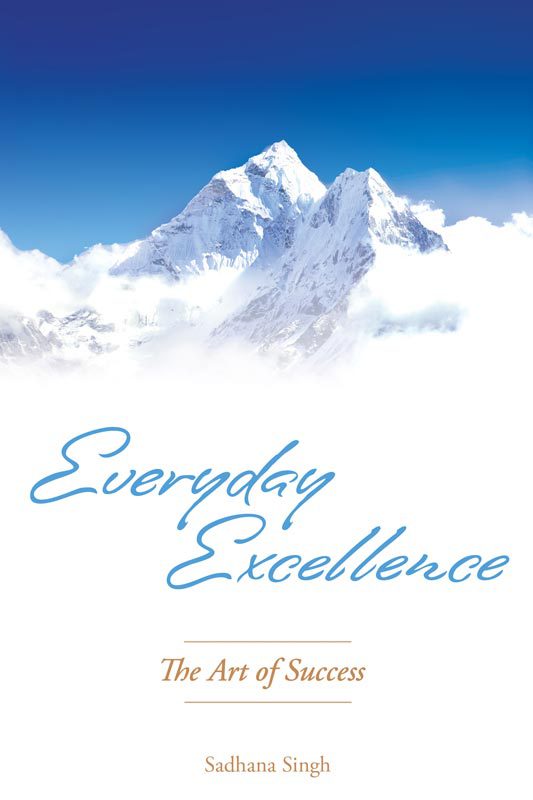 The Art of Success
Sadhana Singh
Everyday Excellence gives you the tools you need to break through your existing patterns that hold you back from being successful. Yogi Bhajan's Eight Elements of Excellence, as outlined in these pages, is your road map. Begin your journey today-and every day!
Regular: $17.95
Promo: $15.26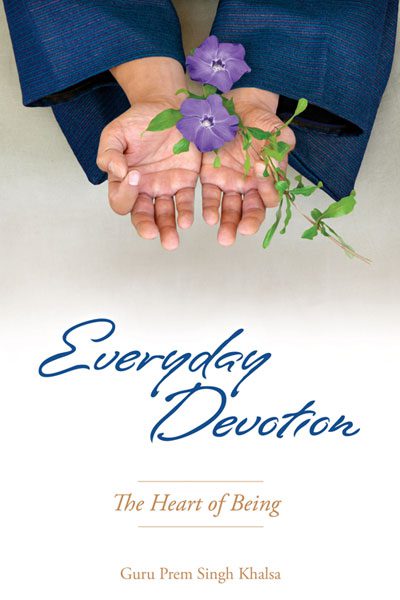 The Heart of Being
Learning to live from the heart is a journey toward a life of devotion. Our bodies become a living prayer-devotion in motion.
Guru Prem guides you from the simplest breath exercises to some of the most advanced asanas in our practice.
Breath & Bones guide the breath and detail the nature of asana
Kundalini Yoga as taught by Yogi Bhajan®
Tips for developing and perfecting your own practice.
Regular: $17.95
Promo: $15.26
And take advantage of our everyday special price on the Combo Pak of all 3 Everyday books for $39.95. 25% off regular retail. Available anytime!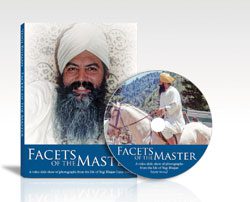 A video slide show of photographs from the life of Yogi Bhajan (1929-2004)
Music: "I Am Bliss" by Sirgun Kaur & Sat Darshan Singh
Compiled by Gurudarshan K Khalsa
Produced by Satsimran Kaur
These photos are engaging, inspiring and heartwarming. For some they will reflect a reminiscent past, and for others provide a great introduction to Yogi Bhajan on and off the teacher's bench.
Regular: $19.95
Promo: $16.96
KRI Recipe of the Month
A great dish to help transition into Fall!
From Vegetables, With Love
Recipes & Tales from a Yogi's Kitchen
2nd Edition
Siri-Ved Kaur Khalsa
Yogi Bhajan's
Broccoli Raj—Spicy Broccoli with Parsley
Yield: 6 servings
This dish is for problems with flu, sinus, and bronchial congestion. It also just happens to be absolutely delicious. Serve it with Saffron Rice with Almonds and Garlic (page 188), Lemon Rice (page 186), or plain steamed basmati rice.
½ cup ghee or olive oil
½ cup chopped fresh ginger
(cut in short matchsticks)
2 onions, chopped
1 bulb garlic, chopped
2 tablespoons crushed red chiles
2 teaspoons ajwain
2 teaspoons turmeric
½ teaspoon ground cloves
1–2 teaspoons celery seeds
2–3 teaspoons cumin seeds
1 cup parsley flakes
4 cups water
1½ pounds broccoli, chopped
¼ cup Bragg Liquid Aminos or
tamari soy sauce
Heat ¼ cup of ghee or olive oil in a skillet over a medium flame. Add chopped ginger and sauté for 3–5 minutes, stirring. Add onions and sauté until translucent. Add garlic and continue to cook until beginning to brown. Remove from heat and set aside. Heat remaining ¼ cup ghee in a large wok, skillet, or sauté pan. Over a very low flame, sauté red chiles for 2–3 minutes. Add ajwain and cook 30 seconds more. Add turmeric and sauté for another 1–2 minutes. Then add other spices and stir a few seconds. Immediately add water. Turn flame to medium setting. Stir, add parsley and onion mixture. Add broccoli. Mix well, and cook, uncovered, until the broccoli is tender. There should be enough liquid for a stew-like consistency.
---