News From KRI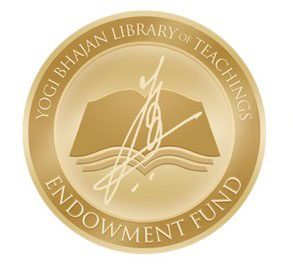 The Yogi Bhajan Library of Teachings Endowment Fund
---
A Note From Nirvair
Sat Nam.
Greetings from New Mexico where I just returned from a visit to Alaska. I came up here in late July after a very successful and fun series of KRI programs in New Mexico. All of our programs,
The Trainers Forum
, The Level Three Mela, 21 Stages of Meditation, and our Level Two Teacher Training module,
Authentic Relationships
, were terrific.
In Level Two, we had over 40 teachers of Kundalini Yoga as taught by Yogi Bhajan™ attending. The trainers, Hari Kirin Kaur, Devinder Kaur, and Ravi Kaur, as well as myself, delivered a beautiful experience. I always learn something new every time I participate in these Trainings. This wonderful team of Level two trainers will be back next summer for the Mind and Meditation module.
It is Yogi Bhajan's birthday this month. Being in Alaska reminded me of the wonderful times that we had with him here. When he was traveling, he would come up here for rest and for the natural beauty and amazing prana of this place before Summer Solstice and Winter Solstice Celebrations. The times I spent with him are very precious to me. I am eternally grateful for the visits and the support he gave to my family, our yogic community, and me.
In the very early ashram days our early morning Sadhana consisted of chanting the Adi Shakti Mantra for 62 minutes. We would take turns leading the chant. And we would always chant this mantra for 2.5 hours on Yogi Bhajan' birthday. Chanting acapella is a challenging skill to master. Keeping the pace and tone of the mantra stable take practice. I recommend, as a teacher, that you work on that skill.
Using a recording is fine too. A good example of stability is a recording by Gurucharan Singh. He has a very smooth, looped version of the Adi Shakti mantra. You can find it in our online store, The Source.
At Hacienda de Guru Ram Das in Espanola on 26 August, we are celebrating the life and legacy of Yogi Bhajan. In the early morning hours, we will be chanting the Adi Shakti Mantra –Ek Ong Kar Sat Nam Siri Wahe Guru – for 2.5 hours followed by 11 minutes of Guru Guru Wahe Guru Guru Ram Das Guru. These two mantras are chanted all over the world on Yogi Bhajan's birthday. If you have not done it before, I highly recommend it. Arrange a time and place, with your fellow Teachers, so you can get together for the chants. It is an amazing experience.
All the best with blessings,


Nirvair Singh Khalsa
CEO Kundalini Research Institute
---
We Are KRI – Sikhs on the Santa Fe Plaza
By Hari Charn Kaur Khalsa
Santa Fe is busy in the summer. It is one of the top tourist destinations in the United States and hosts more than a million people each year. The historic Santa Fe Plaza is the heart center of the town and is the destination of all visitors at some point in their trip.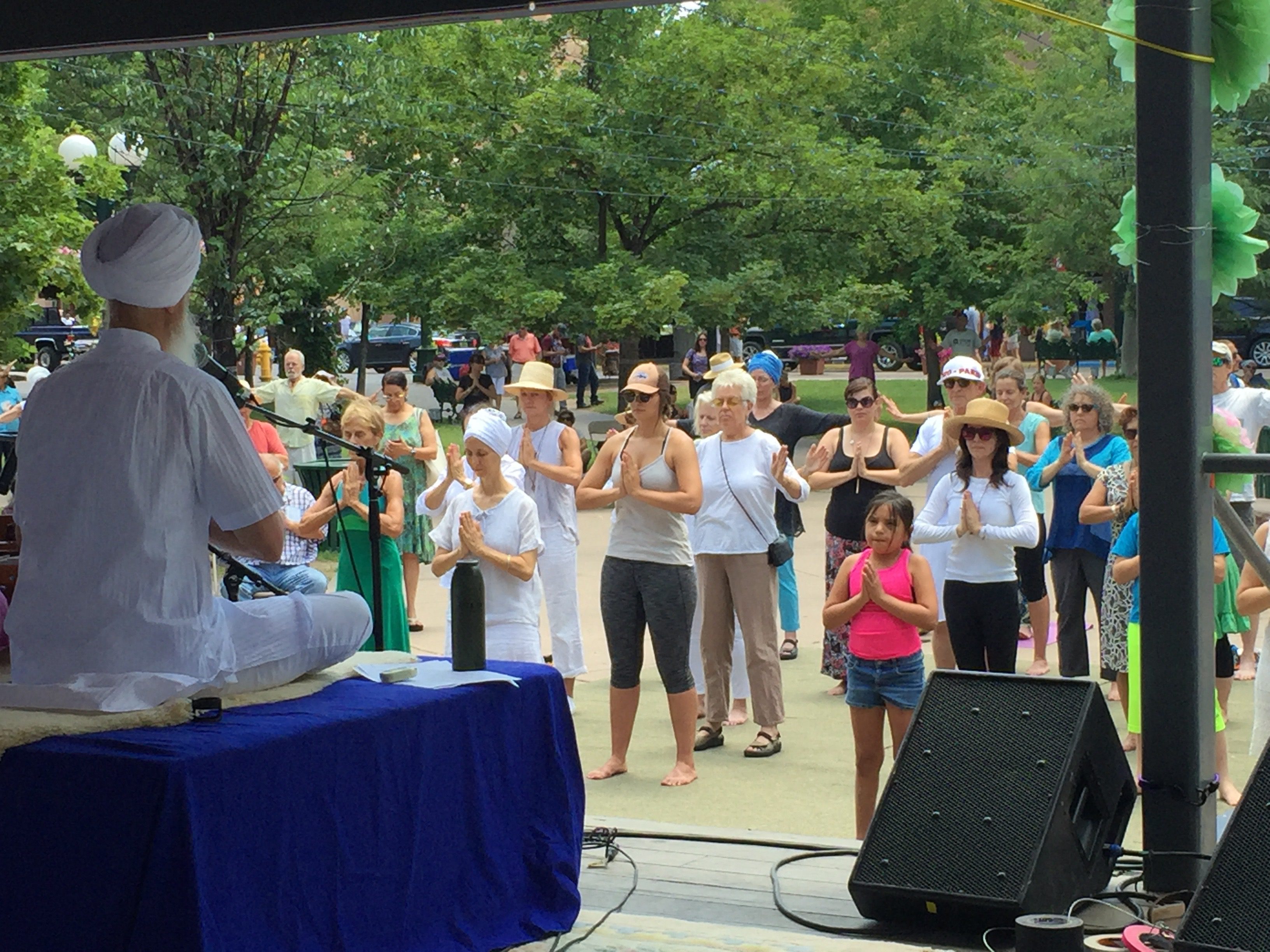 Saturday July 9th, the 3HO Sikh community of Espanola co-hosted a day on the Santa Fe Plaza along with the New Mexico History Museum as part of the museum's fascinating 2017 exhibit: Counterculture, Communes, and Consciousness in the Southwest. The museum tells us, "As the year 1967 heated up and the 'summer of love' dawned via concerts and gatherings on the West Coast, New Mexico was experiencing its own social and environmental revolutions. Young people from across the nation flocked to alternative living situations at burgeoning communes and issues of justice, identity, and social norms came to the surface in the form of activism across the state." This wonderful exhibit documents New Mexico in the mid-1960's and 1970's and has a section on the founding of the 3HO ashram in Espanola, Hacienda de Guru Ram Das.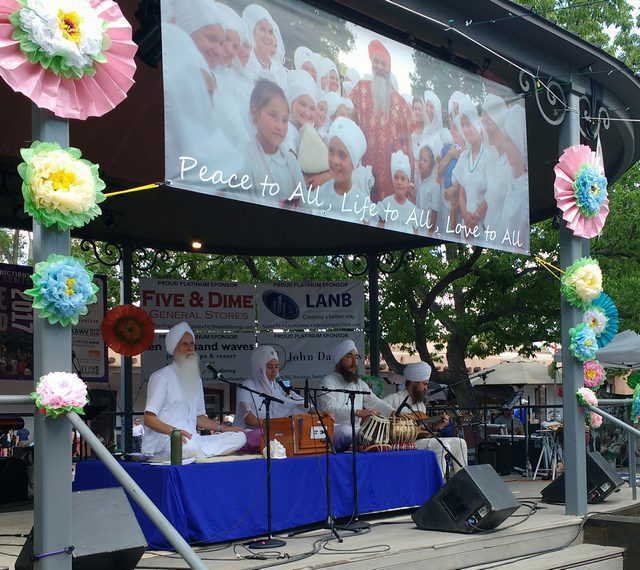 Open to everyone and free for all, the event "3HO Sikhs on the Plaza" ran from 1pm – 5pm. It opened with a wonderful yoga class taught by our own Nirvair Singh CEO of KRI. Nirvair sat on the gazebo in the middle of the plaza, and taught a beautiful class to the 80+ people who had gathered to the sound of his voice. He chose the set "Folding and Unfolding Energy" from Infinity and Me, first taught by Yogi Bhajan in 1984. This sets works on the Third Chakra, the navel-point, and is mostly done standing. This was perfect for the class as people extended throughout the plaza, not only in front of the gazebo but in the shade of trees and out on the grass. It was perfect, and those who participated had a unique experience. And for those who just watched, I would not be surprised if that motivated them to take a Kundalini Yoga class in the future.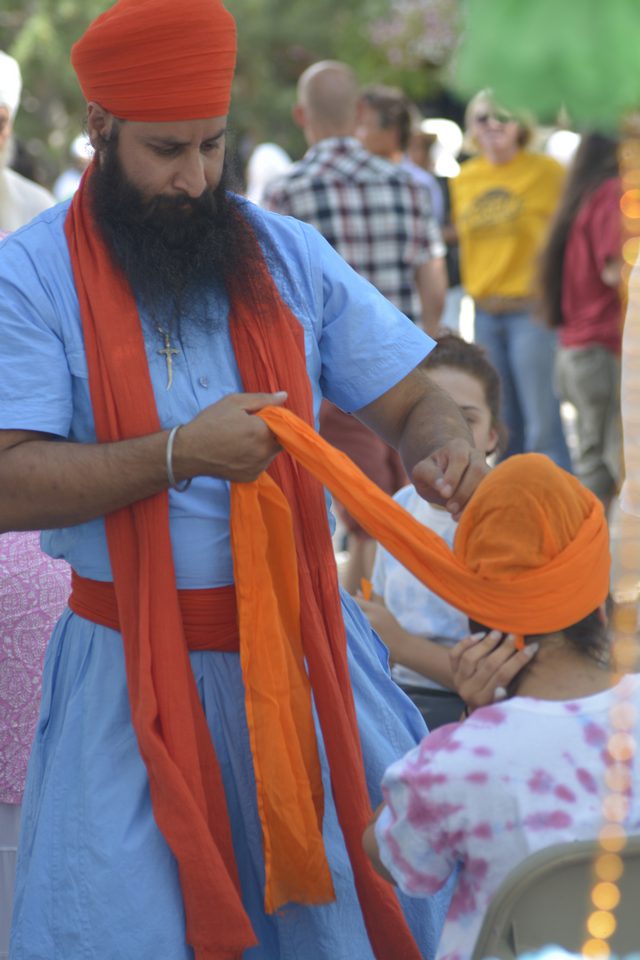 As the rest of the day unfolded there was information about 3HO, KRI, and the Sikhs, beautiful music by the ashram musicians, and sweet, cold Yogi Tea for all. There was a "Try-a-Turban" booth where volunteers tied Sikh turbans on the curious and the willing. It was a huge success and over 120 people left the plaza with colorful green, red, yellow and orange turbans.
As the day ended, more than 1,000 people had visited the booths, drank Yogi Tea, listened to music, or did a little yoga. What a great day! This was the first event of its kind for the 3HO Sikh community in New Mexico, and we hope to see more in years to come!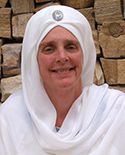 Sincerely and with gratitude,
Hari Charn Kaur Khalsa
KRI Director of Outreach and Trainer Professional Development
---
The Yogi Bhajan Library of Teachings
Sat Nam from The Yogi Bhajan Library of Teachings®.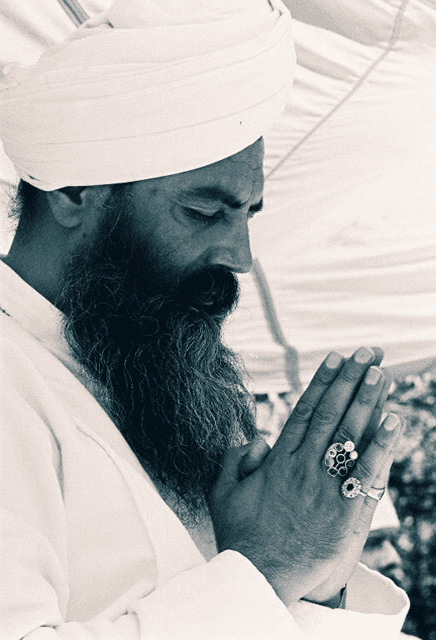 August is such a special time of year for all of us at The Yogi Bhajan Library of Teachings. Yogi Bhajan's birthday brings an opportunity for us to celebrate and remember our beloved teacher, the source of the incredible teachings that we are working to preserve here at The Yogi Bhajan Library of Teachings.
It is also the month of our annual Summer Fundraiser in honor of Yogi Bhajan's Birthday Celebration. From August 18th-28th we will be raising funds for The Yogi Bhajan Library of Teachings Endowment Fund. We launched the Endowment Fund last summer and we look forward to sharing more about the ways in which you can give in the weeks to come.
"Your birthday is one thing that everybody should celebrate because that is when you pay homage to the Will of God for bringing you to this planet earth…It is a very beautiful day to remember; it is a beautiful day to progress; it is a very meditative day. Normally, a birthday is the tie of friendship… I do not know whether you understand the importance of birthday or not. That is the day when God willed you to enter the planet earth and test your own will towards God." Yogi Bhajan, August 21, 1978
As we celebrate the life and legacy of Yogi Bhajan, consider the infinite ways in which your life has been impacted by these priceless teachings and how they have profoundly changed the way you are. As you feel the depth of their impact and see their presence in each day please consider giving back to the teachings! Your gifts will help build the Endowment Fund and support these teachings being offered to the world for free… for generations to come.
"Guru has laid the path, let us walk. Let us not serve the lineage, let us serve the legacy." Yogi Bhajan, January 31st, 1993
In Service,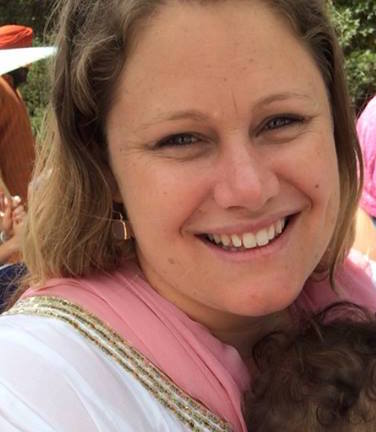 Shabd Simran Kaur Adeniji
The Yogi Bhajan Library of Teachings®
Kundalini Research Institute
Email: donations@kriteachings.org
Find us on Facebook "The Yogi Bhajan Library of Teachings"
www.libraryofteachings.com
---
Yoga Research – Yoga for HIV: Still a Relevant Adjunct Therapy
by Nikhil Ramburn and Sat Bir Singh Khalsa, Ph.D.
Although the Human Immunodeficiency Virus (HIV) is no longer the potential global killer epidemic that it was a few decades ago and has faded from the media attention it once had, it is still a prevalent and deadly disease that demands attention and resources. HIV weakens a person's immune system by destroying CD4 T-cells, which fight disease and infection. If left untreated, HIV progresses to Acquired Immune Deficiency Syndrome (AIDS) in about 10 to 12 years. Scientists believe that HIV may have jumped from apes to humans as far back as the late 1800's, although 1981 marks the first official reporting of what has become known as the AIDS epidemic. The virus is transmitted through contact with infected blood, semen, or vaginal fluids. Therefore, individuals who engage in risky behaviors such as unprotected sex with multiple partners or drug users who share syringes are at a higher risk for acquiring HIV. These reasons also make prisons high-risk environments for HIV transmission. In addition, stress, which compromises the immune-neuroendocrine pathways can lead to greater replication of the HIV virus and faster disease progression.
Currently about 36.7 million people worldwide are living with HIV and in 2014 it was the 8th leading cause of death for those aged 25-34. Pharmacological treatments such as Antiretroviral Therapy (ART) slow the progression of the disease, increasing both life expectancy and quality of life. However, there are significant side effects from HIV medications that range from rashes, anemia, nausea and diarrhea to severe liver or kidney failure. Psychotherapy is also recommended to help with the impairment in quality of life, as feelings of hopelessness, depression and stress are common amongst HIV patients.
Up to 74% of individuals with HIV also commonly seek out complementary therapies to manage HIV symptoms or medication side effects. One such therapy is Yoga, which has been associated with reducing psychological distress, increasing T-cell count and buffering the decline of CD4 T-cells. Yoga is well-known for its capability of decreasing stress activation in both the autonomic system via reduction in sympathetic activity, and also in the hypothalamic-pituitary-adrenal axis via a reduction in cortisol levels. Evidence suggests that elevated cortisol levels may enhance viral replication and lead to faster HIV disease progression. The increased viral load can also inhibit the formation of new undifferentiated blood cells (hematopoietic stem cells) and yoga appears to play a role in restoring normal levels of hematopoiesis through potential regulation of gene expression and other unknown mechanisms. Yoga also enhances quality of life and increases self-efficacy by enabling patients to take a more active role in their treatment. The spiritual component of yoga is an additional benefit that can enhance psychological well-being amongst individuals with chronic illness.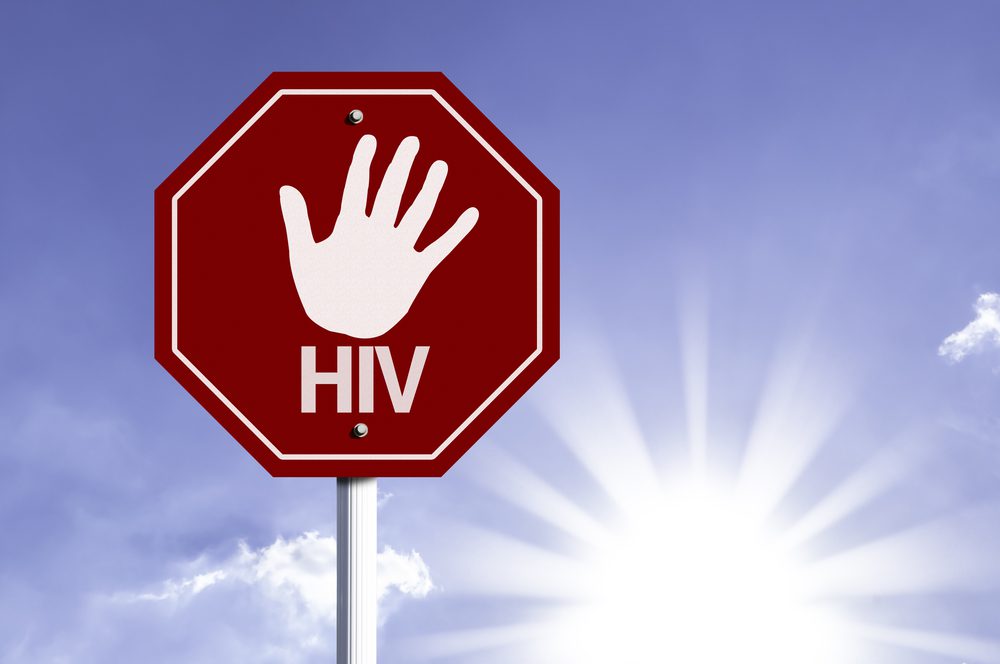 These mechanisms may help to explain the recent encouraging findings of yoga for HIV research. In 2016 researchers from the School of Yoga and Life Sciences at the S-VYASA University in Bengaluru, a leading yoga research institute in India, studied 44 HIV patients who were randomized to either a Yoga intervention or a control group. The hour-long Yoga intervention included physical postures, breathing, relaxation and meditation, practiced 6-days a week for a month. The control group continued with their daily routine at the HIV rehabilitation center. At the end of the study, control subjects had an increase in anxiety and depression scores as well as a reduction in CD4 cell counts, although these changes were not statistically significant. On the other hand, the yoga participants showed a significant reduction in depression scores and a significant increase in CD4 cell counts when compared to the control group. Therefore, it appears that only one month of yoga practice is sufficient to reduce depression and improve immunity in HIV adult patients.
Another recent pilot study was published in the Journal of Complementary and Alternative Medicine in 2015. Researchers at the Miami Center for AIDS research, at the University of Miami, FL looked at 24 HIV patients who also use crack cocaine. The subjects were assigned to either a Yoga Meditation (YM) intervention or a non-contact control group. The YM group participated in two 60-minute sessions weekly that included yogic movements, breathing, meditation and Yoga Nidra relaxation. The intervention lasted 2 months and researchers concluded that the program was acceptable and feasible with 89% overall attendance and 83% participation in the yoga sessions. Although the YM participants showed modest improvements on their Quality of Life (QOL) scores, their salivary cortisol levels did not change. Researchers attribute this anomaly to the nature of the subpopulation (cocaine users with HIV), the small sample size and short intervention time. However, significant improvements on the Perceived Stress Scale and Impact of Events Scale (QOL variables) were noteworthy. Since both these scales measure stress and response to stressful/traumatic events, these positive findings suggest that a longer intervention might further improve QOL in this population.
Despite the encouraging results of these early studies, they are limited in strength due research design limitations of small sample sizes, short intervention times and the lack of active control groups. Larger randomized control trials (RCTs) are required to add statistical power and better understand the mechanisms underlying the efficacy of yoga interventions for HIV patients. An exciting new study in Halifax, Canada will be assessing the effects of a 12-week, community-based yoga intervention on cognition, balance, mental health, and quality of life in 30 HIV patients. Continued research and new studies will further our understanding of the therapeutic potential of yoga for HIV patients and highlight the mechanisms underlying the observed benefits.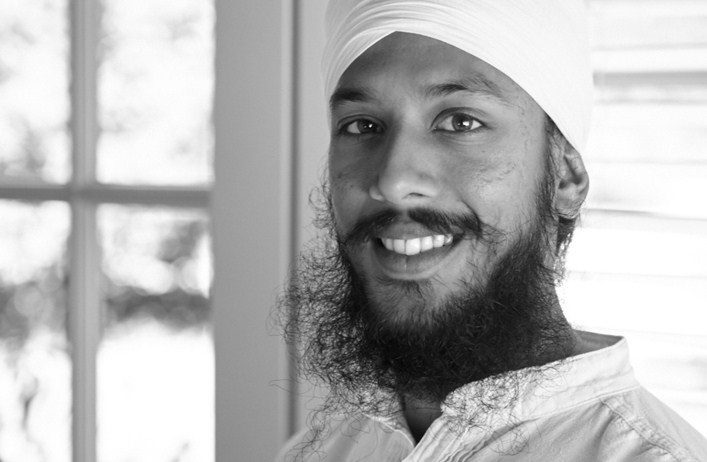 Nikhil Rayburn grew up practicing yoga under mango trees in the tropics. He is a certified Kundalini Yoga teacher and has taught yoga to children and adults in Vermont, New Mexico, Connecticut, India, France, and Mauritius. He is a regular contributor to the Kundalini Research Institute newsletter and explores current yoga research.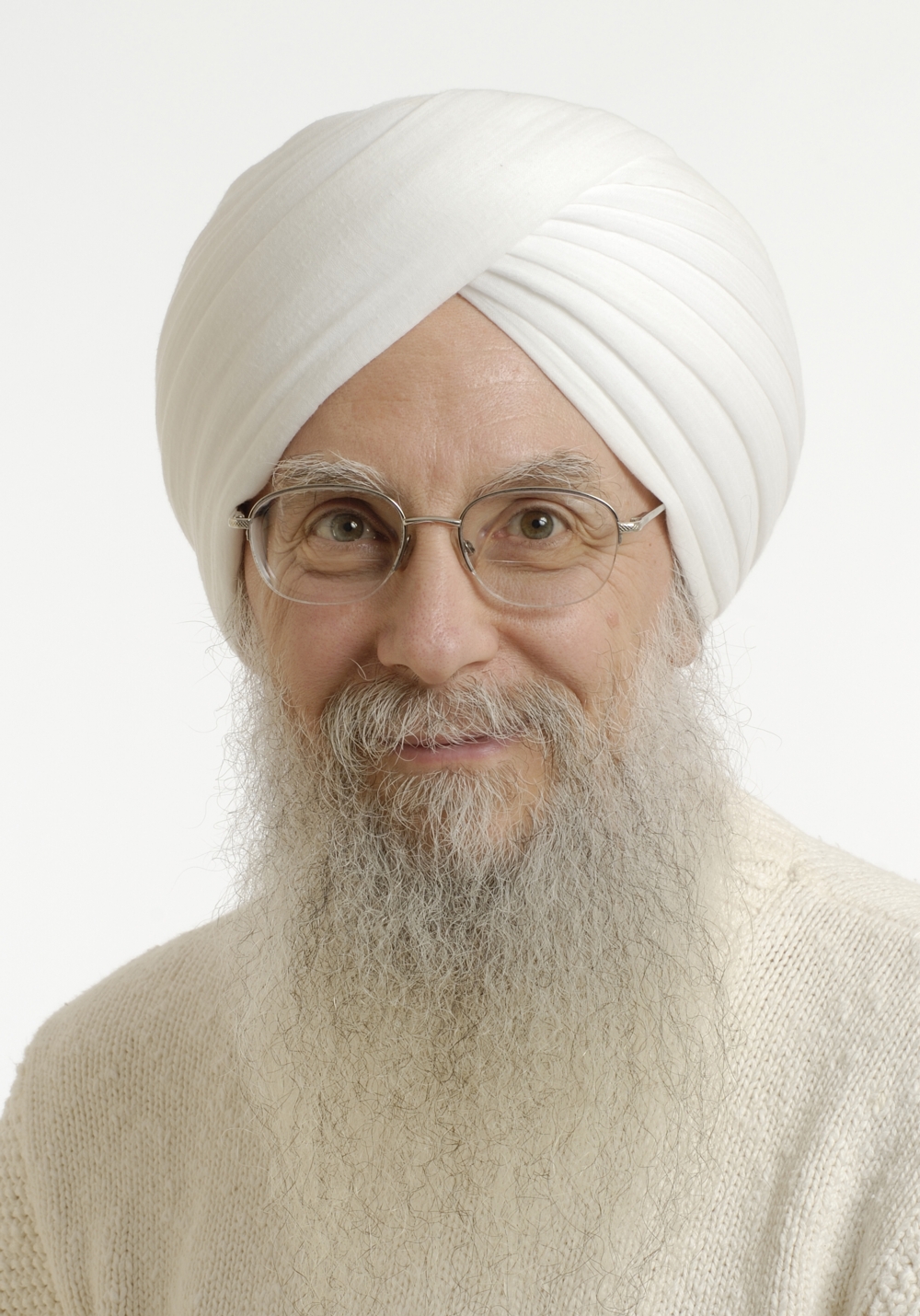 Sat Bir Singh Khalsa, Ph.D. is the KRI Director of Research, Research Director for the Kripalu Center for Yoga & Health, and Assistant Professor of Medicine at Harvard Medical School. He has practiced a Kundalini Yoga lifestyle since 1973 and is a KRI certified Kundalini Yoga instructor. He has conducted research on yoga for insomnia, stress, anxiety disorders, and yoga in public schools, he is editor in chief of the International Journal of Yoga Therapy and The Principles and Practice of Yoga in Health Care and author of the Harvard Medical School ebook Your Brain on Yoga.
---
August 2017 Specials
This month featuring 3 books of Yogi Bhajan's quotations in The Teachings of Yogi Bhajan series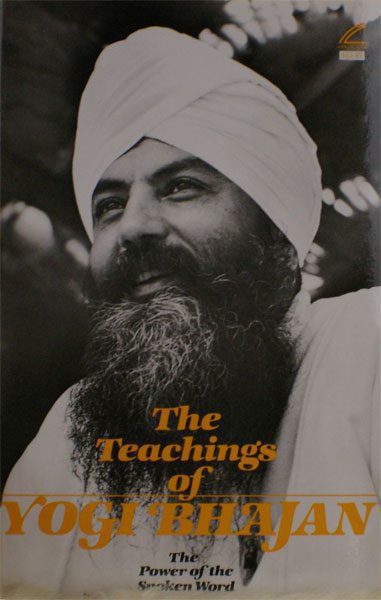 The Power of the Spoken Word
Yogi Bhajan, PhD
This is a book of timeless wisdom transmitted by one of the great teachers of the age. It has the power to make people happy in moments of sadness and to lift their spirits in times of depression. It is a powerful tool to clean the subconscious mind and to replace negative thought patterns with positive ones. Its inner secret is the power of the spoken word.
Retail: $15.95
PROMO: $13.56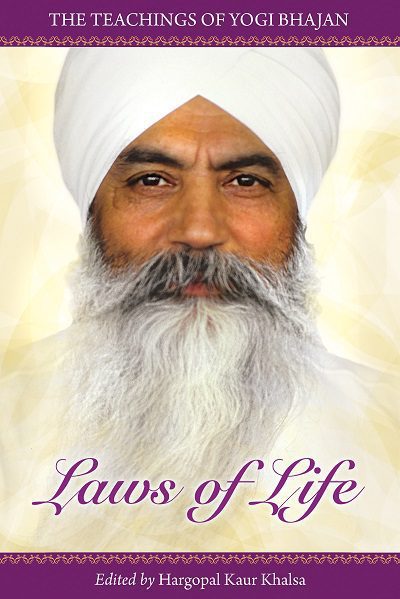 The Teachings of Yogi Bhajan
Edited by Hargopal Kaur Khalsa
Over the years, Yogi Bhajan outlined hundreds of Laws to live by. This book is a small gem, a collection of Yogi Bhajan quotations and meditations for living a life of joy, kindness and compassion.
The law of happiness is, "Let things come to you." What comes to you will make you happy. What you go after shall make you miserable.
-Yogi Bhajan
Retail: $14.95
Promo: $12.71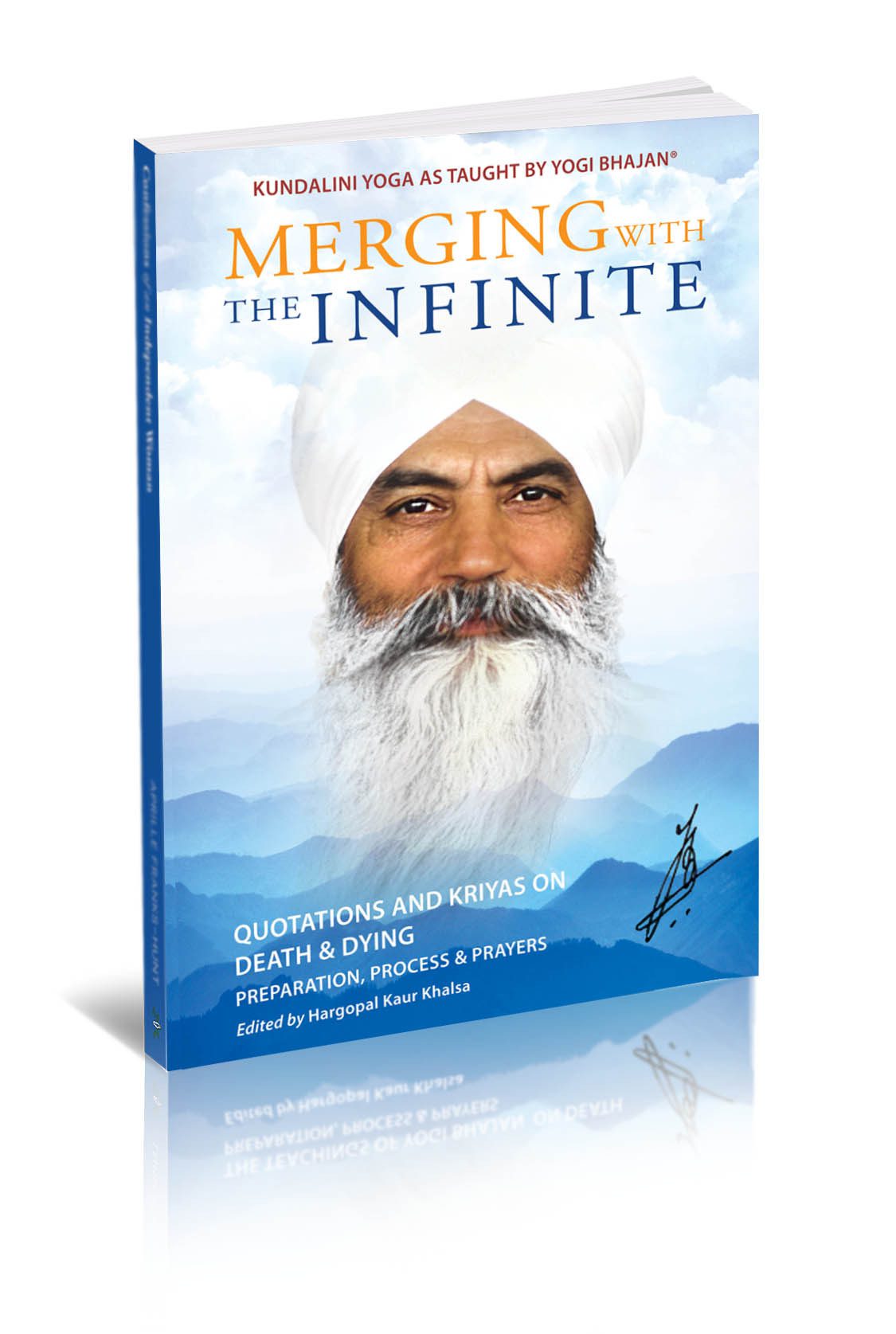 Teachings of Death & Dying
Preparation, Process & Prayers
The Teachings of Yogi Bhajan
Edited by Hargopal Kaur Khalsa
Life poses many questions. Dying is one of them: What do we do at the moment of death? For the most part, we deny death. We never really look into the nature of death as a cycle of life. We never examine our reactions; therefore, we never give ourselves the chance to practice how to die; as Warrior Saints, gracefully and courageously.
Our denial produces either fantasy or fear in the subconscious, which blocks prosperity and creates dis-ease in our lives and our relationships. We must learn how to confront the moment of death and determine our Self within it so that we can 'cross over'.
"If a person doesn't know how to die and doesn't know where the grace is or how to confront that last moment, what is the purpose of life?"
-Yogi Bhajan
Retail: $19.95
PROMO: $16.96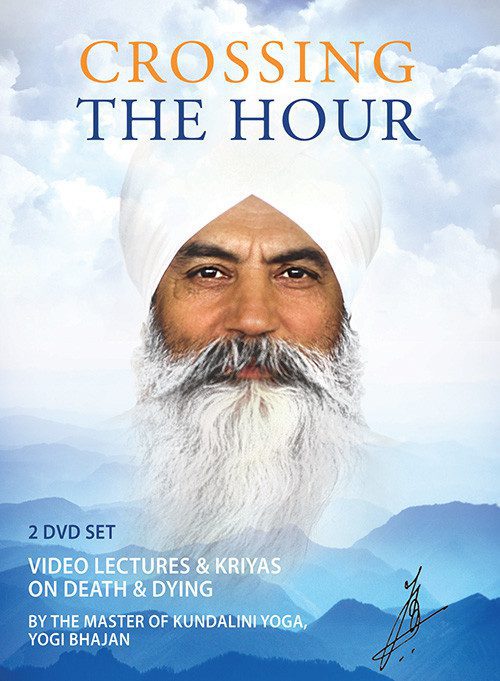 2 DVD Set
VIDEO LECTURES AND KRIYAS ON DEATH & DYING BY THE MASTER OF KUNDALINI YOGA, YOGI BHAJAN
New Package at a new Lower Price
Life poses many questions. Dying is one of them: What do we do at the moment of death? For the most part, we deny death. We never really look into the nature of death as a cycle of life. We never examine our reactions; therefore, we never give ourselves the chance to practice how to die-as Warrior Saints-gracefully and courageously.
"If a person doesn't know how to die and doesn't know the grace is or how to confront that last moment, what is the purpose of life?"
-Yogi Bhajan
Two DVD Set includes:
Living Weightlessly and Breaking the Bonds of Earth
In this meditation Yogi Bhajan guides you toward living weightlessly, lightly. What are the thoughts that weigh us down, tie us to our karmas? How do we break through them at the moment of death? Practice now! Live Now! And die with face and grace
Crossing the Hour of Death
This beautiful meditation guides you through a conscious death-leading you into the pranayama of dying; journeying toward the light, the icy realms, floating free of Earthly concerns; and consciously releasing your Self-die into life.
Retail: $24.95
PROMO: $21.21
Merging with the Infinite/Crossing the Hour DVD Set Combo
Everyday Special Combo Price: $35.95
KRI Recipe of the Month
Excerpt from:
From Vegetables, With Love: Recipes and Tales from a Yogi's Kitchen
(Revised and Expanded New Edition)
Siri-Ved Kaur Khalsa
Baja Borscht
A light purée of beets with ginger, lemon, and cilantro that is perfect for summer.
Yield: 4 servings
A light purée of beets with ginger, lemon, and cilantro that is perfect for summer.
1 pound beets
2 tablespoons ginger
2 cups water
2 tablespoons lemon juice
⅓ cup chopped cilantro, packed
10–12 fresh mint leaves
salt
Cut off stems and greens from beets and save for another use. Keep root ends intact. Steam whole beets in a saucepan with 2 inches of water for 30–45 minutes (depending on the beet size) until skins are slightly bubbly and beets are pierced easily with knife. Remove from heat. Meanwhile, cut ginger root into thin slices and boil in 2 cups of water for at least 20 minutes to make a strong ginger tea. Strain, measure out 1 cup of tea, and set aside. Place cooked beets, lemon juice, ¼ cup of cilantro, (reserve remainder for garnish), and mint leaves in a food processor and process until a smooth purée. Add ginger tea and process a few seconds more. Add salt as desired to taste. Serve chilled or warm, garnished with reserved cilantro
---