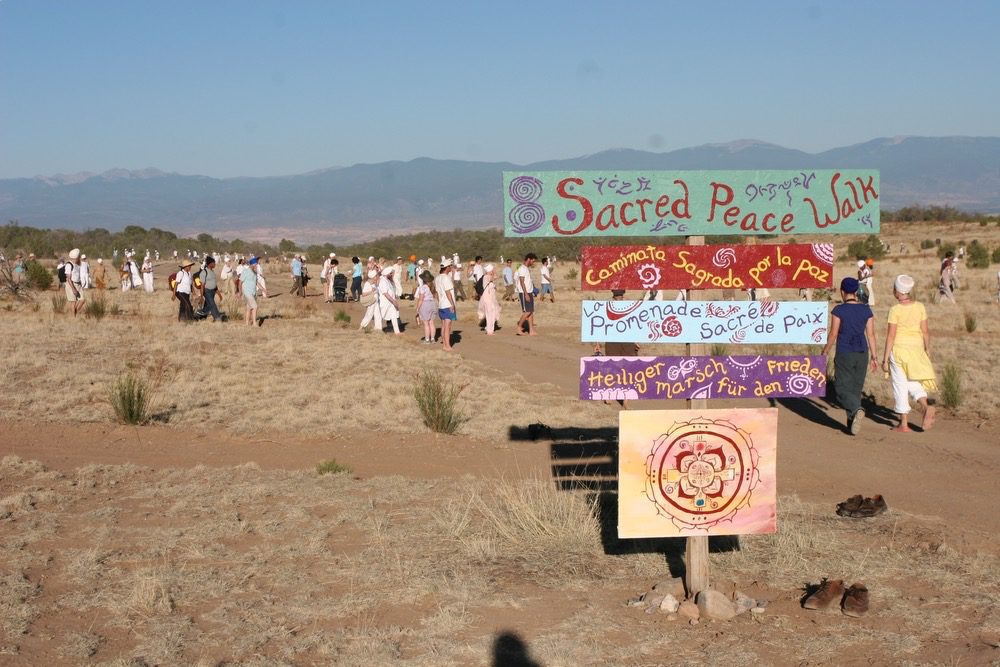 ---
Introducing the Next Executive Director of The Aquarian Teacher®
We Are KRI Welcomes Amrit Singh Khalsa!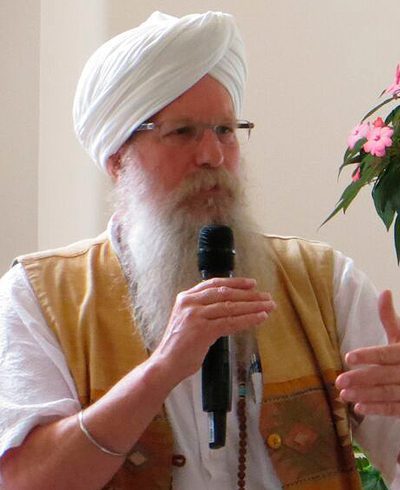 It is time for transitions within KRI® and especially within The Aquarian Teacher Program! Tarn Taran Singh Khalsa is retiring and Amrit Singh Khalsa is our new Executive Director of The Aquarian Teacher.
Tarn Taran Singh has served as the Executive Director of The Aquarian Teacher since 2007. This has been a time of incredible growth and stabilization in the Teacher Training Program. Here are just a few of the remarkable developments that have taken place with Tarn Taran Singh and the Aquarian Teacher staff:
The Aquarian Teacher Level One Program has been established, and now includes over 600 trainers worldwide with over 200 programs a year in 52 countries in over 20 languages.
The Aquarian Trainer Academy is now global and serves all trainers with systems and rich, authentic dialog through the Forums and the interview process.
Level Two is established world-wide with over 150 programs per year and a growing number of Level Two Trainers.
Tarn Taran Singh and Dr. Krishna Kaur, with the assistance of a hardworking team, have developed and delivered the Level Three Program in the US and Europe.
Tarn Taran Singh is retiring in September and he will continue to travel and teach around the globe. We honor and salute Tarn Taran Singh for many years of service to the teachers and students of KRI as he passes the baton of leadership to Amrit Singh and a new generation of leaders at KRI.
At the recent Teacher Training Executive Committee Meetings in Espanola there were four initiatives in focus:
Global Collective Decision Making by members of the Academy – facilitated by Amrit Singh.
Level One and Level Two Redux.
Teacher Training – what is needed and wanted in addition to mentoring.
Outreach Teacher Training – How to bring Kundalini Yoga to underserved markets.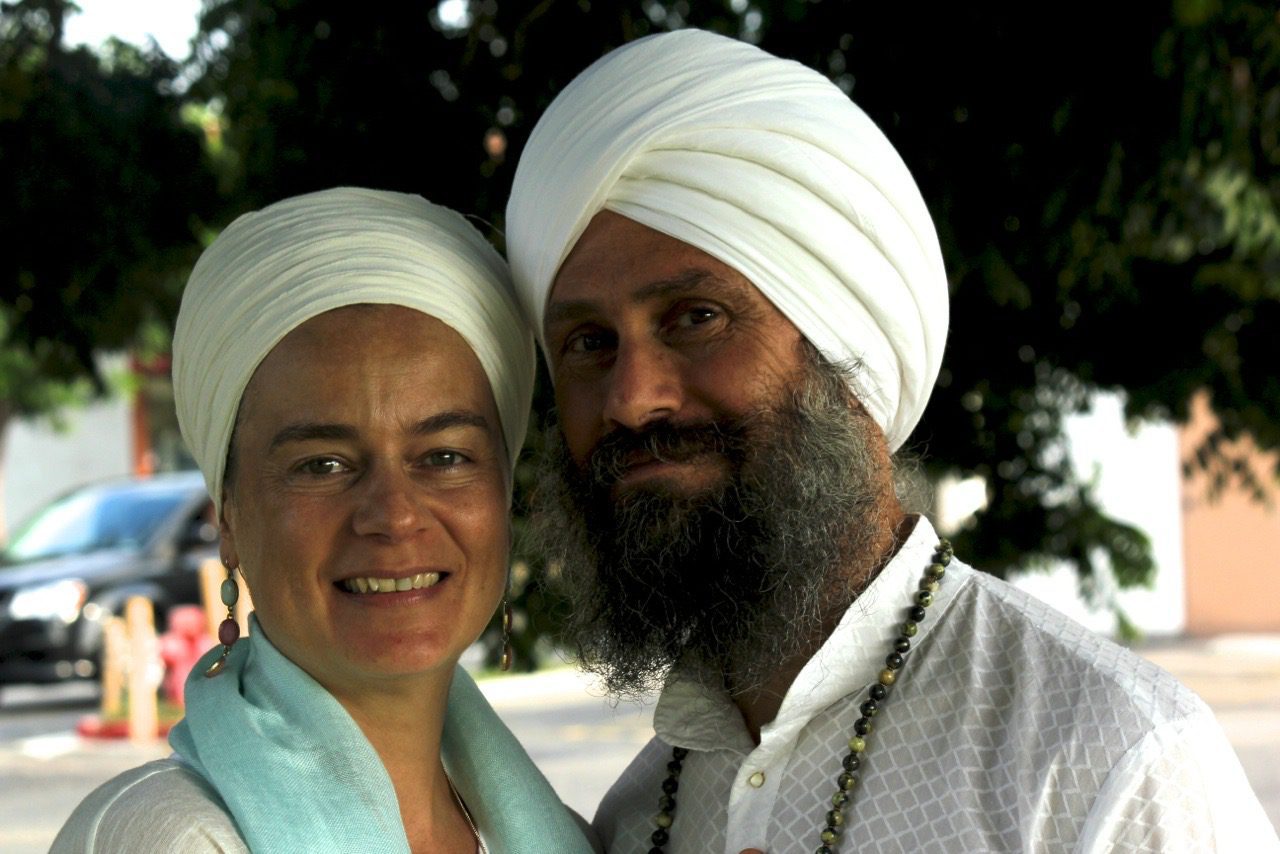 These projects require the consciousness, intelligence, and full participation of all generations of trainers and teachers. It is the perfect time for the next generation to step forward.
Amrit Singh is not new to KRI. Amrit Singh has worked with KRI in many different roles since 1999. He worked directly with Yogi Bhajan as part of a management team which oversaw and coordinated the work of all the for-profit businesses and the 3HO-related non-profits, including KRI. In this role, he was the acting CEO of KRI for a short period, and was instrumental, along with Hari Charn Kaur, in bringing both Tarn Taran Singh and Nirvair Singh to help manage KRI after the passing of Yogi Bhajan. Amrit Singh then served as the Chairman of the Board for KRI for 8 years, and the Treasurer of KRI for another 2 years. He resigned from the board of directors in early 2016, and has been a TTEC participant since then.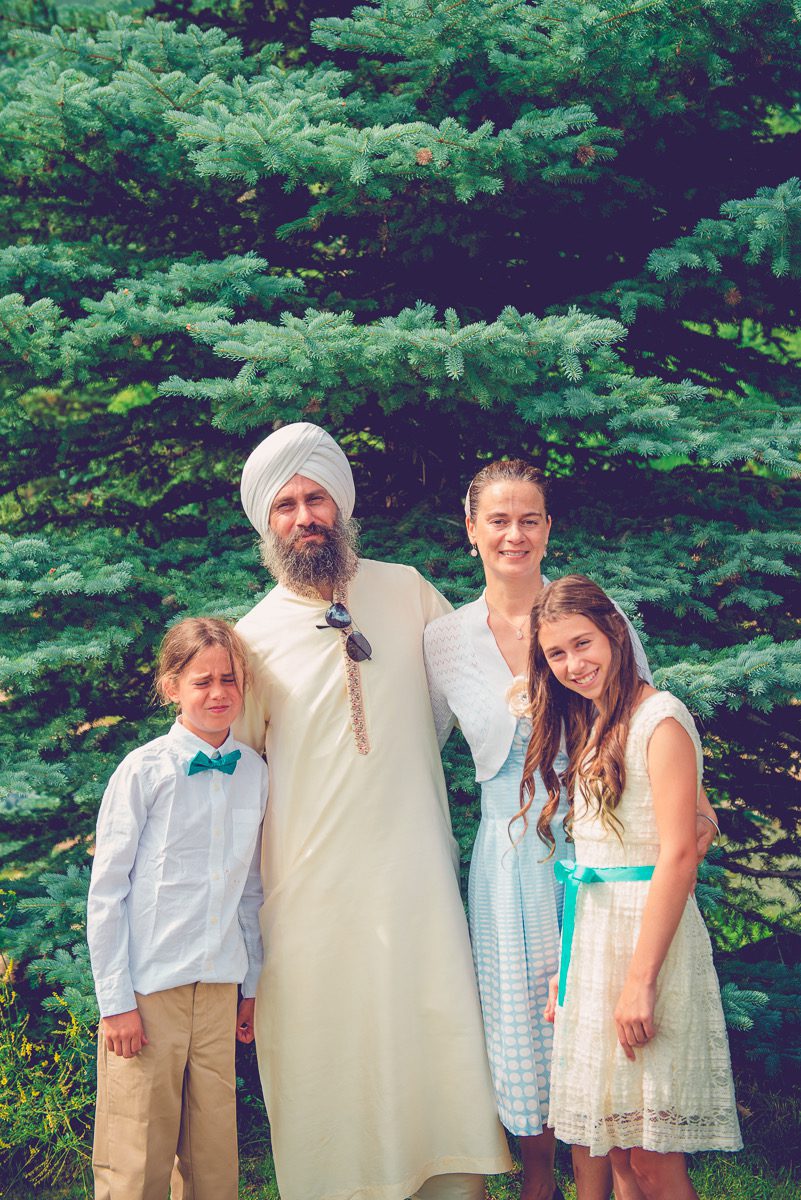 Amrit Singh, his wife Siri Dyal Kaur, and their two children currently live in Los Angeles, where Amrit has been an active teacher and trainer. Over the next few months Amrit will transition into his work as the next Executive Director of The Aquarian Teacher program. After a few months of training in New Mexico, Amrit will move to Europe and will be performing the job from there, with a few months each year in Espanola.
One of Amrit's primary focuses will be to facilitate a global conversation among all trainers about how to make our decisions regarding the teacher training programs in a more transparent and inclusive way. This project has been slowly moving forward with Amrit Singh driving it as a volunteer, but now he will move it into high gear. If any of you have an interest in participating in the conversations about how decisions will be made, you can email Amrit Singh at amrit@kriteachings.org.
Here is a short video of Amrit Singh introducing himself and giving an update on the Global Collective Decision Making project.
Please come meet Amrit Singh, and say goodbye with love and humor to Tarn Taran Singh, at either (or both) of the Trainer's Forums at Summer Solstice and after the European Yoga Festival in France.
We Are KRI is changing and growing. Let us know what you would like to hear about by emailing hck@kriteachings.org, or check-out the We Are KRI Blog for updates each week.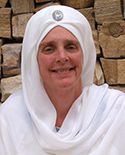 Sincerely and with gratitude
Hari Charn Kaur Khalsa
KRI Director of Outreach and Trainer Professional Development
---
A Note From Nirvair
Sat Nam. Greetings from sunny New Mexico. Summer is here and the time is right to uplift your spirit.
There are a lot of activities and opportunities to make use of the Sun energy in the summer to accelerate our yogic and spiritual practices. 3HO Summer Solstice Sadhana Celebration in New Mexico and the July European Yoga Festival in France are very special events. You get to live with a large group of Kundalini Yogis, you get to study with excellent teachers, and you get to do three amazing days of White Tantric Yoga®. Yogi Bhajan often said to plan the year around our Solstice celebrations. They will rejuvenate and uplift you for months to come. Here are the links to both events. Summer Solstice Sadhana & European Yoga Festival
Come visit our KRI® booth in the Summer Solstice Bazaar. Meet with our knowledgeable and personable expert, Guru Datta Singh, and check out the books that need to be in your Kundalini Yoga library. Do you have "Mantra" by Bibiji Inderjit Kaur, or "Enlightened Bodies" by Japa Kaur and Nirmal Kaur? And for your kriya collection, "Transformations Volume One and Volume Two"?
We will also be answering questions and demonstrating how to use The Yogi Bhajan Library of Teachings® searchable database during Summer Solstice on Sunday, June 18th from 3:45 to 5:15 PM at the "Yogi Bhajan House." This resource is invaluable for any student and teacher of Kundalini Yoga. Through the Library of Teachings, you can study directly with the Master himself!

Now is the age for teachers – the need is so great. We still have space available in our International Teacher Training Level One Immersion Program. The Aquarian Age is here and it is calling you! Become a Teacher of Kundalini Yoga as taught by Yogi Bhajan® this summer.
I will be teaching a class at Summer Solstice in the Tantric Shelter on June 16th at 2:00 PM. The topic will be, "Clarity of Consciousness in the Aquarian Age." Clarity of identity and conflicting identity is the basic human problem in the Aquarian Age. The technology of Kundalini Yoga as taught by Yogi Bhajan provides the inherent methodology to address this dilemma of resistance. We will practice physical and meditative kriyas to come to the essence and into relationship with our soulful identity.
Join me! It will be a wonderful way to begin your Solstice experience!
In the Name of God, I serve.


Nirvair Singh Khalsa
CEO KRI
---
The Scientific Rationale for the Efficacy of Yoga for Weight Loss and Maintenance
By Sandeep (Anu) Kaur, MS, RDN, RYT-500 and Sat Bir Khalsa, Ph.D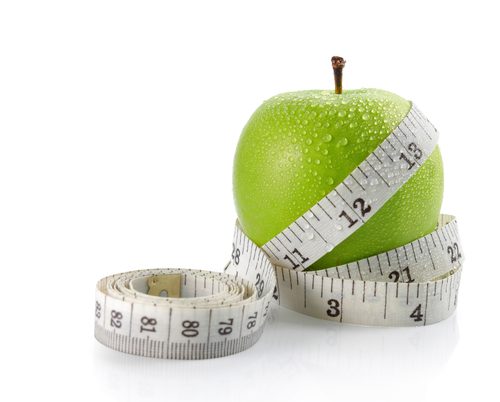 Obesity has been on the rise for decades in the United States and is a critical risk factor associated with chronic diseases such as heart disease, hyperlipidemia, type II diabetes, hypertension, stroke, and certain types of cancer. Factors contributing to the obesity epidemic include a sedentary lifestyle with low levels of physical activity, a diet high in calories and low in nutrients, poor social norms around food choices, mindless and/or stress-induced overeating, and increased stress itself. In the United States, 36% of adults and 17% of youth are officially obese. Based on the Centers for Disease Control and Prevention guidelines, obesity is defined as a body mass index (BMI) of 30 or greater. Obesity prevalence is highest among middle-aged adults (40.2%) and older adults over the age of 60 (37.0%) compared to younger adults (32.3%). Despite recent studies showing a plateau in the growth in prevalence of obesity in certain geographic areas in the United States, the rates are likely slowing down rather than reversing. Adult and childhood obesity national percentages continue to remain above the government's Healthy People 2020 program goal of 30.5% for adults and 14.5% for children.
Traditionally, weight loss strategies have focused mainly on diet and exercise as a method to decrease caloric intake and increase energy expenditure, which generally is effective with initial weight loss. However, most people regain weight over time due to regression in eating habits and decreased exercise adherence, underscoring the need for alternative forms of dietary and physical activity approaches that are effective over the long term. Other conventional treatments have included pharmacotherapy and bariatric surgery, which have potentially serious complications and do not directly address the underlying health behaviors or complex psychological issues associated with initial weight gain. Conventional psychotherapy and behavioral therapy have been used to manage disordered eating such as binge or stress eating and encourage positive behavioral changes and healthier food choices through cognitive restructuring and the adoption of more functional thought patterns. Mindfulness based therapies, such as yoga and meditation, promote self-regulation of attention on the present moment experience with an attitude of openness, acceptance and curiosity, and increase stress coping and resilience, which are both important characteristics for supporting change in health behaviors. Furthermore, movement based mindfulness strategies further add the physical dimension, improving fitness, respiratory function, and management of stress and physical tension.
To better understand how yoga affects weight loss, Ross and colleagues conducted semi-structured interviews with individuals who fit the national demographics, majority being white, educated females who were either overweight and had struggled to lose weight or who were of normal weight and had lost weight unintentionally through the practice of yoga. Of the practitioners, 95% reported positive psychological changes with a mindset focus on general health rather than exclusively weight loss, improved mood, emotional stability, reduced stress, increased self-esteem and self-acceptance. Mindfulness was a key component of the feedback received from the interviews. Participants reported increased mindfulness around the food they consumed and the connection to the emotions they felt. Yoga reduced unconscious and emotional eating, and participants also reported that the stress reduction associated with yoga shifted their attitude and allowed them to choose healthier foods. Another unique theme that emerged was emotional support. Sixty percent of participants indicated that the yoga community and culture at yoga studios played a role in feeling supported and yoga teachers served as role models, which was different from yoga in a gym setting. Additionally, 90% noted physical changes from increased muscle tone to improved sleep and decreased pain. Nearly half the participants reported losing weight specifically in their abdomen, which has special significance with respect to obesity and weight regulation.
Abdominal adiposity often noted with obesity has been shown to have a strong relationship with stress and cortisol release. Excessive visceral fat behaves as an endocrine organ, affecting levels of adipocytokines, such as leptin and adiponectin. Leptin is associated with increased inflammation and adiponectin which is protective, is low in the presence of obesity. Inflammatory cytokines, such as Interleukin-6 and tumor necrosis factor–alpha have also been shown to be released from adipose tissue leading to a state of low grade inflammation with the potential of becoming disease-related inflammation. The underlying mechanism for yoga's effectiveness on stress-related eating has been hypothesized to involve the down-regulation of both the hypothalamic-pituitary adrenal (HPA) axis and the sympathetic–adrenal medullary response of the autonomic nervous system to stress. It is speculated that abdominal weight loss may also be an indication of decreased HPA axis activation. Evidence supports the finding that stress and the release of cortisol are associated with increased consumption of high fat, high sugar foods.
Physical activity is a critical component to keep obesity and chronic disease at bay, yet low exercise adherence is a common cause of weight gain. Bryan and colleagues assessed yoga's impact on exercise adherence in inactive adult participants in a 10-week randomized controlled pilot study that had subjects meet twice-weekly for hatha yoga classes. Individuals in the yoga group went from an inconsistent exercise routine to consistently participating in the yoga class and doing additional exercise. Qualitative data from interviews with participants showed that they experienced increased self-awareness and improved perception towards their desire and their ability to exercise, which in turn increased overall exercise adherence. One participant shared, "yoga makes me feel better, and therefore I want more of it," underscoring participants' improved perceptions and mind-body awareness. Increase in general well-being, exercise adherence, and exercise self-efficacy (the belief in one's ability to do the exercise) were all positively correlated.
In summary, yoga as a multi-dimensional mind-body activity offers more than just a form of energy expenditure through the physical postures and exercises. It likely plays a vital and stronger role in weight management through behavioral, physical and psychosocial effects which lead to improved healthy eating habits. More needs to be understood about yoga's relationship with nutrition and biomarkers indicating dietary changes such as antioxidant intake. Current yoga studies are starting to look at the effectiveness of yoga programs on increasing dietary compliance, overall well-being and health behaviors in both normal weight and obese individuals. Yoga philosophy has always acknowledged the connection between mind and diet as one way to create harmony. Continued yoga research may offer insight and a better understanding of yoga's role as a potential long-term, holistic approach to weight loss alone or in combination with conventional weight loss strategies.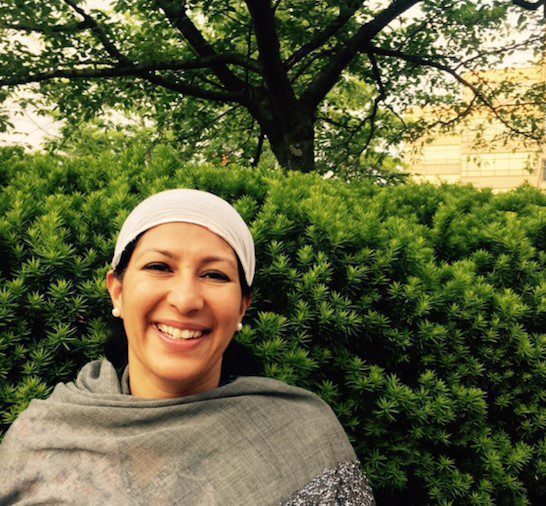 Sandeep (Anu) Kaur is a KRI certified Kundalini Yoga instructor and teaches yoga to cancer survivors and health professionals in the Washington DC Metropolitan area. She holds a Bachelor of Science degree in Psychology with a specialization in Physiology and a minor in Biology from George Mason University. She earned a Master of Science in Dietetics and Nutrition from James Madison University and completed her Dietetic Internship at the Medical College of Virginia. She is a Registered Dietitian Nutritionist, Certified Wellcoach and a Registered Yoga Teacher (RYT-500).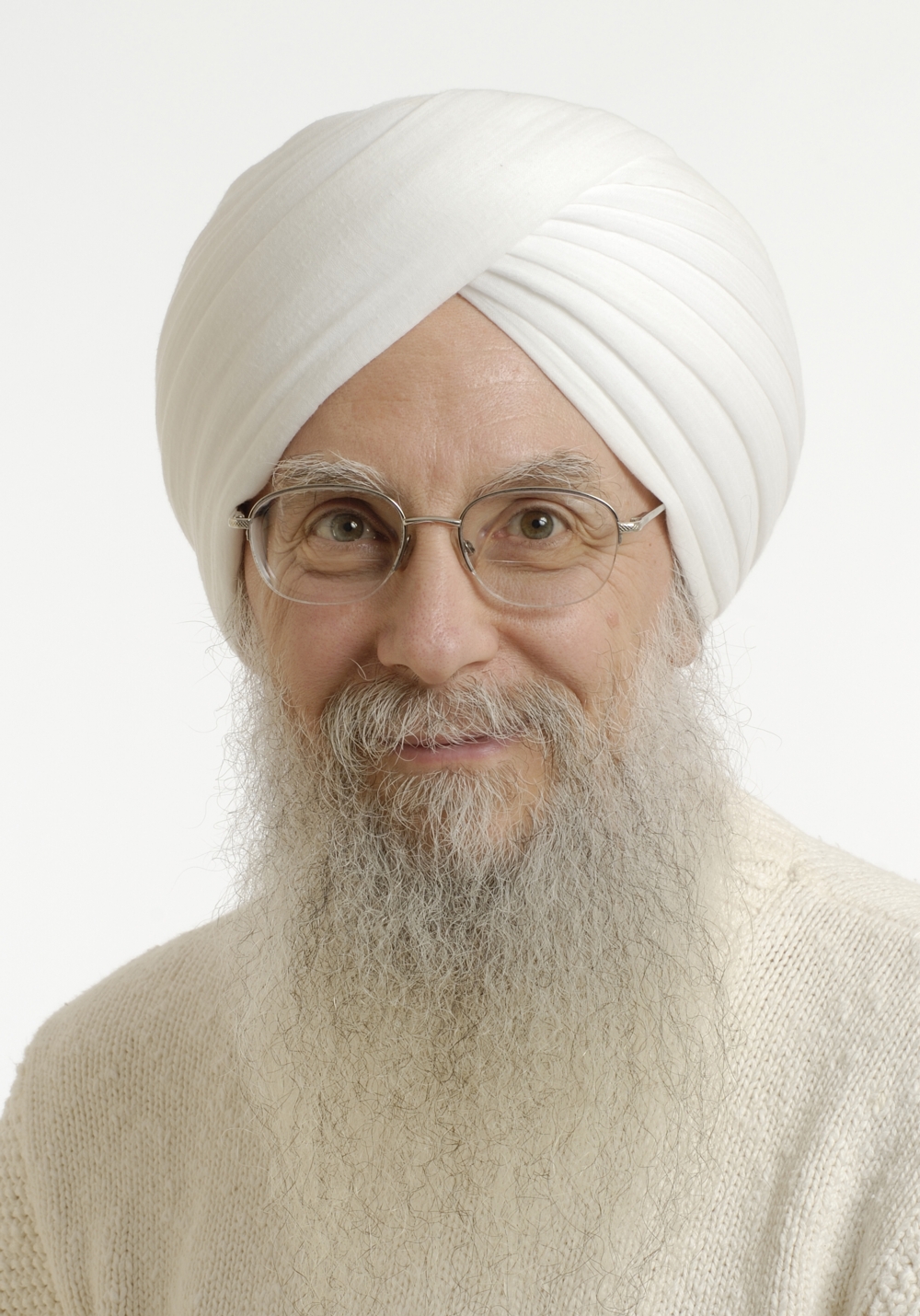 Sat Bir Singh Khalsa, Ph.D. is the KRI Director of Research, Research Director for the Kripalu Center for Yoga & Health, and Assistant Professor of Medicine at Harvard Medical School. He has practiced a Kundalini Yoga lifestyle since 1973 and is a KRI certified Kundalini Yoga instructor. He has conducted research on yoga for insomnia, stress, anxiety disorders, and yoga in public schools, he is editor in chief of the International Journal of Yoga Therapy and The Principles and Practice of Yoga in Health Care and author of the Harvard Medical School ebook Your Brain on Yoga.
---
Happy Father's Day from The Yogi Bhajan Library of Teachings®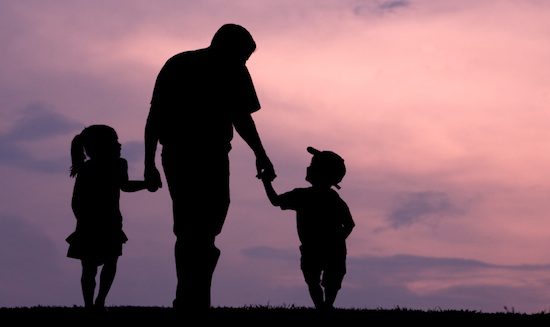 A big "thank you!" to all of you who participated in our Spring Fund Drive in May, Mantras with the Master. We are so grateful to all of you for your consistent and generous support. It is what keeps our work moving forward.
June brings a wonderful time of gathering together during the Summer Solstice Sadhana in the beautiful Jemez Mountains of Northern New Mexico. We hope you have a chance to come a visit us at our event, Explore Yogi Bhajan's Library of Teachings, on Sunday, June 18 from 3:45 to 5:15 at the "Yogi Bhajan House."
We are also celebrating Father's Day (June 18th) in the United States. Happy Father's Day to all the wonderful papas out there! Yogi Bhajan reminds us that the man we know as a father is only one of the guiding forces in our lives. This Father's Day we honor our biological fathers, our spiritual fathers, and the universal heavenly father. In this lecture on Father's Day 1987 said:
"This morning when I rose after all my usual meditation I went to the altar and I bowed. I bowed to the altar in respect and in reverence of my fatherly attachment to it. Yesterday, we had thousands of people wishing us well, sending us flowers, and sending us gifts. Somebody found a very beautiful carved pen and that was a fatherly gift. People sent a lot of other things. Gifts given towards the father is not to a man – a gift to the father is that acceleration and determination and renewal of your faith and bowing to achievement. Understand "Father" – God is my father, Infinity is my father, and the universe and its nourishment is my mother. It's such a beautiful concept by itself. It can be reduced to the very physical existence of earthly mother and earthly father. But in Sikh Dharma a beautiful miracle happened that has never happened in any religion before. The Moon became the father and reached out to God who was in love – Mata Sahib Deva. Sahib means… look at that name, Sahib! Deva means transparently achieved angelic life. That most gracious angel-like being became the mother of the Khalsa and Guru Gobind Singh became the father of the Khalsa." Yogi Bhajan. June 19, 1987
We look forward to seeing some of you in just a couple weeks in New Mexico for the Summer Solstice Sadhana. Thank you again for continuing to support this invaluable work of preserving these teachings!
In Gratitude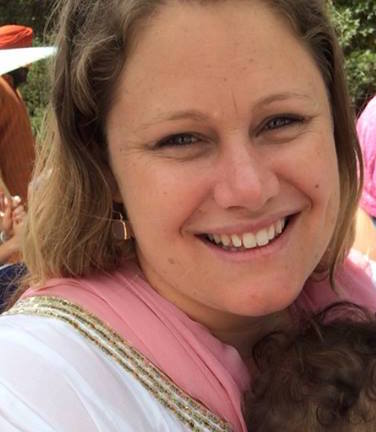 Shabd Simran Kaur Adeniji
The Yogi Bhajan Library of Teachings®
Kundalini Research Institute
Email: donations@kriteachings.org
Find us on Facebook "The Yogi Bhajan Library of Teachings"
www.libraryofteachings.com
---
Don't Miss 21-Stages of Meditation in Espanola – Right After Solstice
Give yourself the gift of an uplifting week of deep meditation right after Summer Solstice Sadhana. Whether you are just starting out on the path of Kundalini Yoga as taught by Yogi Bhajan, Level One certified, working on your Level Two, or thinking about Level Three– the 21 Stages of Meditation is for you!

21 Stages of Meditation
June 25th – July 2nd, 2017 in Espanola.
21 Stages of Meditation
Did you know there is no prerequisite training for the 21 Stages of Meditation? This program is open to all and your completion of this program fulfills one of the Level Three requirements, if Level One previously completed. Click here for more information about Level Three.
---
June 2017 Specials


Recipes & Tales from a Yogi's Kitchen
Completely rewritten and expanded second edition from Siri-Ved Kaur Khalsa
In this completely rewritten and expanded edition of From Vegetables with Love, you will find over 300 mouthwatering recipes and a wealth of information about the yogic approach to food and diet, including the healing properties of natural foods and herbs, helpful "yogic kitchen tips", and stories from Siri Ved's years serving as Yogi Bhajan's personal chef.
Retail: $44.95
PROMO: $38.21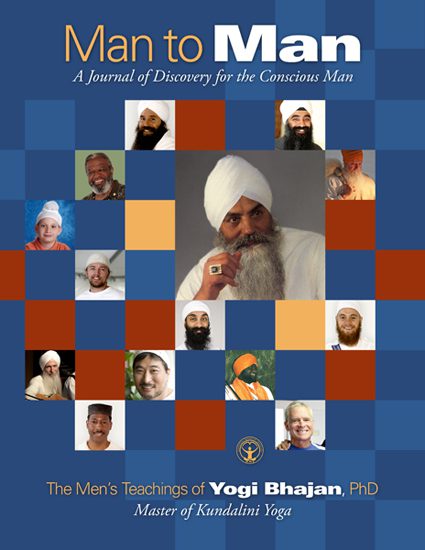 A Journal of Discovery for the Conscious Man
The Men's Teachings of Yogi Bhajan, PhD
Master of Kundalini Yoga
You can be what you want to be, but you can't be what you wish to be. The time has come. We want to be, we should be, and we have to be—men." –Yogi Bhajan
No one has ever talked to men—about men—like this before! These no-holds-barred lectures tell a man how to master being a man. Everything you've always wanted to know is here: how to succeed as a man, how to communicate as a man, how to make love to the woman in your life, the relationship between sex and spirituality, potency and projection, consciousness and creativity… plus special foods, diets, and exercises especially for men.
Retail: $49.95
PROMO: $42.46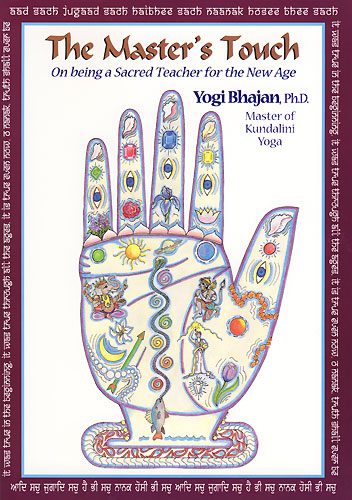 On Being a Sacred Teacher for the New Age
Yogi Bhajan, PhD.
Master of Kundalini Yoga
This book is for every student of Truth. Whatever path you have chosen, it will give you an understanding of the true meaning of mastery. In this superb collection of teachings from his "Master's Touch" courses, Yogi Bhajan, one of the most pragmatic spiritual teacher of our time, explains the path of the Teacher. He does it with wit, compassion, and a practical sense of the challenges of daily life.
Retail: $49.95
Promo: $42.46
The Master's Touch – Video and Lecture DVD Series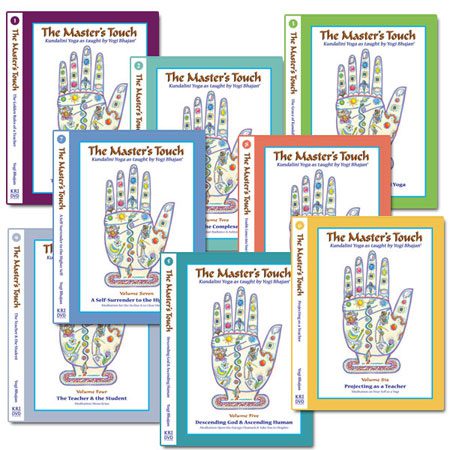 Kundalini Yoga as taught by Yogi Bhajan®
On Being a Sacred Teacher for the New Age
This is for every teacher of Kundalini Yoga as Taught by Yogi Bhajan®, and for everyone on the spiritual path. In July of 1996 and April of 1997, Yogi Bhajan did what he loved best – training Kundalini Yoga teachers – in Master's Touch programs in Española, New Mexico and Assisi, Italy
His enthusiasm for this, his stated mission, is apparent in the compelling lectures from these courses which make up this masterpiece of instructive wisdom.
Yogi Bhajan told the student-teachers, "You are born to be a Teacher, and shall teach, but in His Name, and to all, big and small." The class meditated daily with Yogi Bhajan to develop these attributes and more: Tuning into Your Aura, Meditate on Your Self as a Yogi, Discover the Beauty & Heaven Within, Experience the Essence of a Teacher, Develop the Guidance of the Soul, Healing Breath Formula, Elevated Caliber of a Spiritual Teacher and Opening the Lock of the Heart Center.
Yogi Bhajan, Ph.D.
Master of Kundalini Yoga
Volume One: The Golden Rules of a Teacher
Volume Two: Overcoming the Complexes of Life
Volume Three: The Grace of Kundalini Yoga
Volume Four: The Teacher & the Student
Volume Five: Descending God & Ascending Human
Volume Six: Projecting as a Teacher
Volume Seven: A Self Surrender to the Higher Self
Volume Eight: Trouble Comes into Your Life When You Ask for It
Regular Price per DVD: $19.95
Promo per DVD: $16.96
You can also get the entire 8 Volume Set for the everyday discount price of $119.70!
KRI Recipe of the Month
Quinoa and Curried Sambar Lentil Stuffed Acorn Squash
From: Happy Belly by Sat Kartar Khalsa
4 small acorn squashes, halved and seeded
1 cup quinoa
2 cups water
1 large yellow onion, diced
4 cloves garlic, minced
2 inches peeled and minced ginger
2 teaspoons ghee
1 cup crimson lentils
1 can coconut milk
2-3 Tablespoons soy sauce, to taste
Tamarind paste
Yellow curry paste
Sambar seasoning
Optional: pesto for topping of squashes
Roast squashes face down on oiled cookie sheet for 20 minutes at 450 degrees. Cook quinoa in water, over low heat, covered until grain is open and soft. In a large, heavy bottom sauce pan cook onion, ginger, and garlic in ghee until golden. Add lentils and let them toast slightly. Cover with water and add coconut milk, soy sauce, curry, sambar and tamarind to taste. Cover and cook for 25 minutes until lentils are tender.
Combine lentils and quinoa in a large mixing bowl. If still too dry, add a little more water and mix well. Stuff acorn squash with mixture and top with pesto, ten bake at 450 degrees for 15 minutes until top is brown.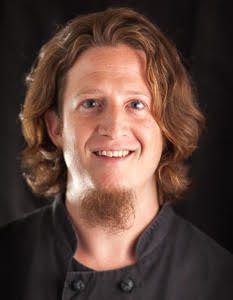 Sat Kartar Khalsa
---