News From KRI – February
---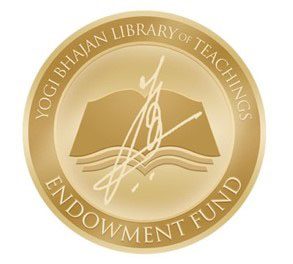 The Yogi Bhajan Library of Teachings Endowment Fund

SUPPORT THE KUNDALINI RESEARCH INSTITUTE & THE LIBRARY OF TEACHINGS

---
A Note From Nirvair
Sat Nam. Greetings from New Mexico. Wow, it is cold here – I know that many of you think of New Mexico as sunny and warm, but this winter has been full of snowfall. And how about that blood moon in late January! It was a beautiful sight in the clear skies, an other-worldly shade of red caused by the eclipse.
And speaking of the color red, February means Valentine's Day, and that brings us the topic of "love". Yogi Bhajan, in his years of teaching, had some wonderful perspectives on love. His message always boiled down to one concept. He said on June 15, 1994, "Don't forget, human love is only for one thing, to love your soul. Then, the infinite world around you will be in love with you."
On Valentine's Day, 1996 he said, "Today is a Valentine's Day. It has a lot of story behind it, but basically, it is a day of love. Somebody became a saint [because his] love was infinite. [So now,] we send each other cards, 'Be my Valentine' [or] 'I am your Valentine.' [In truth,] we are the Valentine. Why can't we be a Valentine of each other every day? Why don't we have a fixed frequency? Why not? We are actually Valentines of each other." During this lecture, there was a fantastic Kriya. Practice this Kriya directly from this lecture with Yogi Bhajan in the Library of Teachings. It is great for "breaking your fatigue!"
Even though it is winter now, at KRI we know that summer is coming! (No dragons and no white-walkers, here.) Registration is open for our Level One Teacher Training Immersion in New Mexico and Level Two Vitality and Stress. These are great programs that will lift your spirits and open your heart! I really hope that if you are considering becoming a teacher In Kundalini Yoga as taught by Yogi Bhajan®, that you will join us this August. And if you are already a Level One certified instructor, consider staying after Summer Solstice Sadhana for the new and revised Level Two "Vitality and Stress" program. A lot of work has gone into the V&S 2.0 revision, and we are really excited about its debut this summer.
We have a new column starting this month – Back to Basics with Kundalini Yoga. It is a look at some of our foundational skills and principles to help sharpen and focus your teaching skills and daily practice. If there is a subject that you'd like us to cover, reach out and let us know. I hope you enjoy revisiting these essentials and that it serves you.
All the best with blessings,
Nirvair Singh Khalsa
CEO KRI
---
Parkinson's Disease and the Research on the Efficacy of Yoga
by Nikhil Ramburn and Sat Bir Singh Khalsa, Ph.D

Parkinson's disease (PD) is a progressive neurological disorder that is characterized by tremors, stiffness, or slow movement, although symptoms may vary greatly in patients. Symptoms may begin on one side of the body and worsen on that side, even when the symptoms are bilateral. Risk factors for the disease include exposure to certain environmental toxins, old age and having a relative with PD. In fact, researchers have identified specific genetic mutations that cause PD, but these are uncommon except in the rare cases of family members affected by the disease. Nearly one million Americans will be living with PD by 2020, and men are 1.5 times more likely to have PD than women. In PD, certain neurons in the brain gradually break down or die and many symptoms are due to the loss of those neurons, which are responsible for the production of a chemical messenger called dopamine. Clumps of microscopic substances within brain cells called Lewy bodies are also an important marker of the disease. Conventional pharmacotherapy treatment is symptomatic and either increases or substitutes for dopamine. Although medications help patients manage their problems with movement and control the tremors, the efficacy of the drugs diminish over time, and side effects include hallucinations, swelling, impaired urination, and compulsive behaviors.
Since there is currently no proven pharmacological therapy that can modify or halt the progression of PD, physical exercise may be a viable complement to manage the inherent decline of the disease. Recent evidence suggests that patients with PD who exercise might experience motor benefits such as improved mobility, balance, and gait velocity as well as non-motor improvements in mood, sleep, cognition, and quality of life. Other complementary therapies such as massage, acupuncture, deep brain stimulation, gene therapy, and herbal treatments may offer similar motor and non-motor benefits and alleviate some drug-induced side effects. In fact, over 50 percent of PD patients in the US use complementary or alternative therapies in addition to, or instead of, conventional treatment. Yoga and meditation rank amongst the most highly used modalities. Notably, the perceived efficacy of meditation is striking, with 85 percent of patients finding this practice helpful in reducing symptoms of stress, tremor, muscle tightness, anxiety, and improving clarity of thought. Since yoga combines meditation and physical benefits of exercise and breath regulation, it may prove to be an effective complementary treatment to PD, certain to be at least as effective as meditation alone.
In an early pilot randomized controlled trial (RCT) at the University of Kansas, thirteen patients with mild and moderate stages of PD were randomly assigned to either a yoga intervention or a control group. The intervention consisted of twice-weekly sessions for 12 weeks. Researchers found that in as little as 6 weeks, the patients' scores on the Unified Parkinson's Disease Rating Scale (UPDRS), a clinical measure of health-¬related Quality of Life (QOL), was significantly improved. This improvement in UPDRS scores could be explained by improved motor symptoms such as decreased falls and improved balance as well as non-motor symptoms such as decreased anxiety and stress. Given the progressive nature of PD, the absence of deterioration of self-reported symptoms and improvements in clinical outcome scores suggest that yoga may be an effective intervention.
Researchers from Joseph Signorile's lab at the University of Miami set out to determine how yoga would compare to exercise. Forty-one (41) patients with PD were randomly assigned to a power training (PWT) intervention, a high-speed yoga program, or a non-exercise control group. The yoga group practiced for one hour, twice per week for 12 weeks, and participants held a static pose for one breath before quickly transitioning to the subsequent poses in the series. The researchers found no differences between the yoga and the PWT group, but both programs significantly improved physical performance on a variety of outcome measures such as balance, walking speeds, and fall risks in older (60-90 years) PD patients. Another study from Signorile's lab also found that three months of a Power Vinyasa yoga program was associated with increased speed of movement, less joint rigidity, increased muscle strength, and improved QOL scores. Given these findings and the exceptional level of exercise adherence, this form of power yoga could be a viable intervention to increase physical function in PD patients.
Additional studies support the therapeutic use of yoga as a rehabilitation intervention for individuals with PD. In a 2018 pilot RCT, patients received an eight-week Hatha Yoga intervention which included postures, yogic breathing (pranayama), and meditation. In contrast to the previously mentioned research, the breathing in this intervention was slow and focused, and the postures were held for multiple breaths. The quantitative findings are consistent with previous studies such as improved balance, motor function, and gait. Furthermore, the additional qualitative reports acquired suggest improved home and community mobility, formation of new supportive relationships, and increased ease in dressing themselves. This study further supports including a yoga intervention as community-based rehabilitation for individuals with PD.
Recent studies by Cheung et al. at the University of Minnesota focused on determining the safety and feasibility of yoga interventions for PD patients. Since increased risk of falling often accompany the progression of PD, Cheung et al. devised a 12-week intervention of twice-weekly yoga classes to address the unique concerns of the PD population. For example, postures focused on increasing the range of motion in the spine, hips, and shoulder girdles, which are particularly affected by the motor symptoms of PD. In addition, to improve balance and safety, all mats were positioned around the edges of the room next to the walls of the studio so that patients had an additional support for transitions and standing poses. The researchers deemed the program feasible with 90 percent of participants attending more than 75 percent of the classes and four out of 19 participants attended all the classes. Also, since no adverse events were reported, yoga therapists who seek to implement yoga for PD patients can consider the safety precautions employed in this intervention. In another study, they set out to determine the effect of yoga on oxidative stress since the latter plays an important role in the degeneration of dopaminergic neurons in PD. Although the participants in the 12-week yoga intervention had good adherence and the participants reported that they "definitely enjoyed" the classes, there was no major difference in oxidative stress markers between the intervention and the control group.
Despite these encouraging findings, further research with larger sample sizes is needed to uncover the underpinning mechanisms of the action of yoga and to determine the impact of yoga on oxidative stress in PD patients. An upcoming trial comparing yoga with stretching and resistance training was recently completed in March 2018. The primary outcome measure from this study will be the level of psychological distress measured using the Hospital Anxiety and Depression Scale and therefore help us broaden our understanding of yoga's ability to address psychological distress among patients with chronic neurodegenerative illness.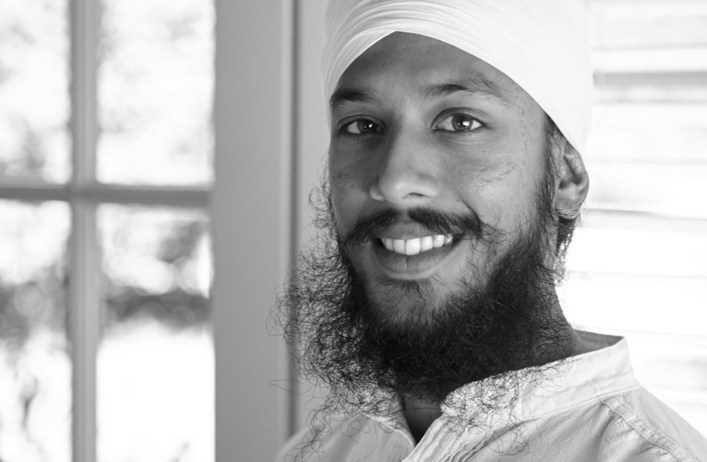 Nikhil Rayburn grew up practicing yoga under mango trees in the tropics. He is a certified Kundalini Yoga teacher and has taught yoga to children and adults in Vermont, New Mexico, Connecticut, India, France, and Mauritius. He is a regular contributor to the Kundalini Research Institute newsletter and explores current yoga research.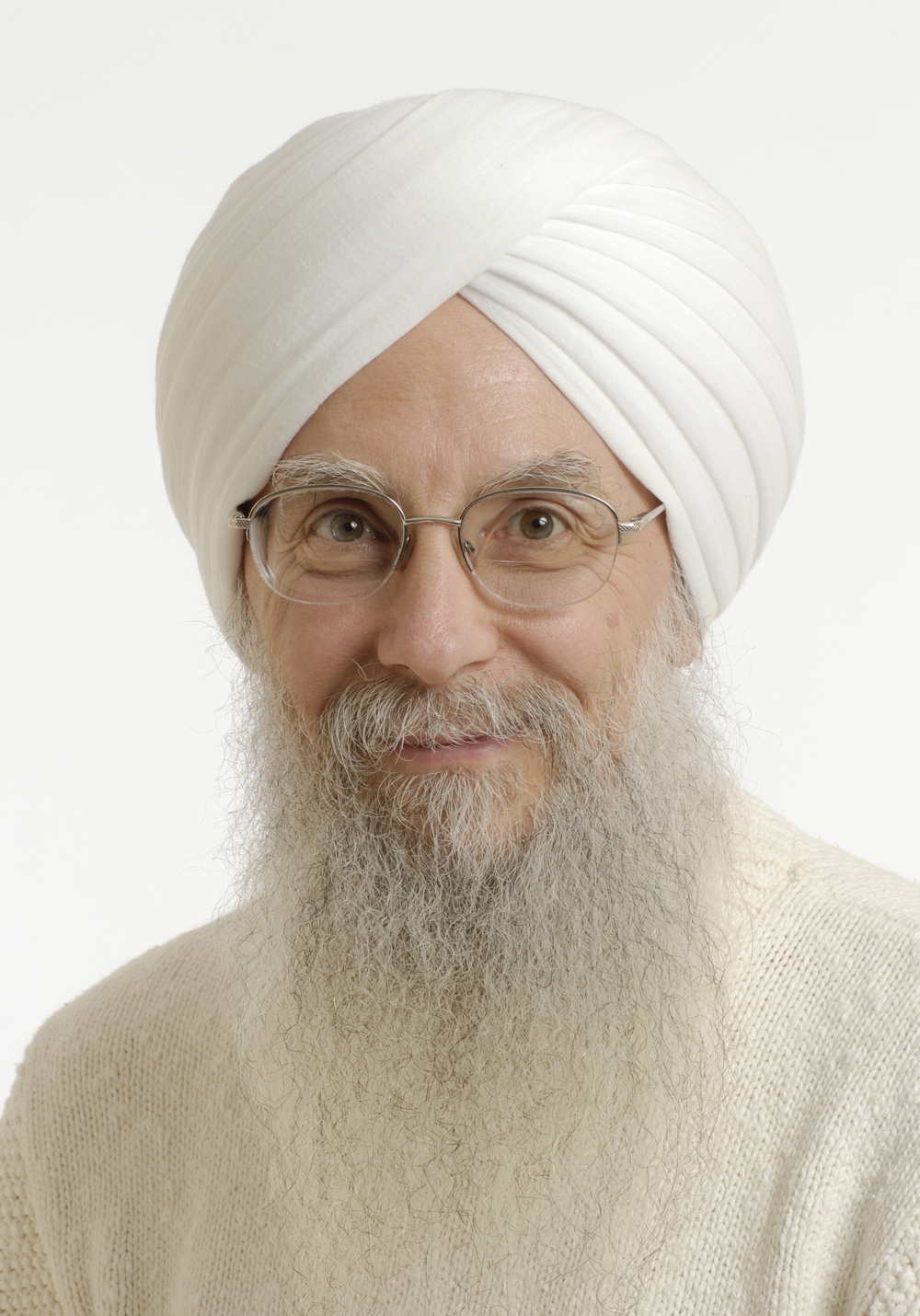 Sat Bir Singh Khalsa, Ph.D. is the KRI Director of Research, Research Director for the Kripalu Center for Yoga & Health, and Assistant Professor of Medicine at Harvard Medical School. He has practiced a Kundalini Yoga lifestyle since 1973 and is a KRI certified Kundalini Yoga instructor. He has conducted research on yoga for insomnia, stress, anxiety disorders, and yoga in public schools. He is editor in chief of the International Journal of Yoga Therapy and The Principles and Practice of Yoga in Health Care and author of the Harvard Medical School ebook Your Brain on Yoga.
---
Back to Basics with Kundalini Yoga
Kundalini Yoga is a powerful practice for personal transformation. It works swiftly to energize your whole system and, through you, impact your total environment. This feature is dedicated to highlighting the essential skills and fundamental principles of Kundalini Yoga as taught by Yogi Bhajan®. It will serve to focus and refine your daily practice and align your teaching with the master.
Chanting the Mangala Charan Mantra


The "mangala charan" is a term used for the opening portion of a prayer or sacred text. It is an introduction and so much more! It is a blessing that prepares the mind and opens the spirit to receive prayer. It is a beautiful and powerful form of Shabad Guru, the teacher in Naad form. There are many beautiful mangala charans in Sikh sacred texts to be explored.
When we refer to the Mangala Charan mantra in Kundalini Yoga, we mean the mangala charan of the Sukhmani Sahib written by Guru Arjan Dev ji around the year 1602. It is the opening lines of the Bani – Aad Guray Nameh, Jugad Guray Nameh, Sat Guray Nameh, Siri Guru Devay Nameh.
Although not required, at the beginning of a Kundalini Yoga class, you will often hear the Mangala Charan recited after chanting the Adi Mantra – Ong Namo Guru Dev Namo. It is also chanted in devotion by itself for protection. The mantra translates: I bow to the primal wisdom, I bow to the wisdom that is true through the ages, I bow to the true wisdom, I bow to the great unseen wisdom.
Here is a quotation where Yogi Bhajan gives instructions on how to chant the mantra as well as a sweet conceptual visualization to accompany the four parts of the mantra.
"Now listen, when you chant [the Mangala Charan], this is how it happens; Aad Guray Nameh; the Infinite stands on the left side of you, that is the heart side. Jugad Guray Nameh; the Lord of time stands behind you, so time supports you. Sat Guray Nameh; the Truth of the now stands on your right side, it means your actions stand approved. Siri Guru Devay Nameh; the great Infinite Guru stand before you. So, what could go wrong with you? Just imagine what a powerful mantra it is. If you properly maneuver your mind and channel the energy, you can see how this is happening around you, and you are sitting in the center. That is how you chant this mantra, in the light as it was first sung.
"This mantra was the first mantra Guru Arjun [wrote when he] started writing Sukhmani Sahib, the "Lagoon of the Peace", the Giver of the Infinite Peace. This was the first mantra he chanted. Whenever you chant it, you will be guarded from all four projections of your personality. Just think about it, think in that light. Your guiding star becomes the infinite transparent Guru, the Infinite stands on your left side, the time-Guru stands on the back of you, righteousness stands on the right side of you, and in front is that One who is one with all One. Is there anything more a man could want?" October 16, 1973
All the best with blessings,
Nirvair Singh Khalsa
CEO KRI
Kundalini Yoga Music in Refugee Camps in Greece
An Open Thank You to Kundalini Yoga Musicians Worldwide

Today, I want to shout-out a big Thank You! to Snatam Kaur and all the Kundalini Yoga musicians worldwide. Your music has made all the difference for me and many of the people I teach.
In November, I started teaching yoga at Skaramagas, one of the biggest refugee camps in Greece. I first got involved in the refugee situation back in 2015 when I went to Lesvos for a weekend. In 2016, I briefly taught at another refugee organization in Athens, but then I got busy writing my book, and since that time, I hadn't been involved at all. Last fall, when I saw a post for volunteers to teach yoga at Skaramagas, I thought it was a good opportunity to see if I could be useful.
Teaching yoga in these environments is always tough. The students are a mix of nationalities and cultures. Some speak Farsi, some speak Arabic, some speak other languages, and they can't necessarily understand each other, much less me. I teach women, and they almost always have children so there are usually lots of toddlers running around. Most of the women have never done yoga so I am teaching a room full of beginners who can't always understand what I am saying and who have to mind their children while they are taking the class. I've always felt safe, and the environment has always been clean, but the classes can be chaotic and unpredictable. I've had moments when I've questioned if I was offering any actual value. But the reason that I think the classes are helpful is not because of me, rather because of the Kundalini Yoga music I play during class.
Kundalini Yoga music is very specific. It is based on Kundalini Yoga mantra and is designed to benefit your psychology, raise your energetic frequency, and soothe your mind. It works, and I see the results time and time again, especially in these environments. The class starts off chaotic but at some point–usually about 30 minutes into it–the energy settles, the kids start to calm down, and everyone becomes more relaxed and focused.
The beauty of Kundalini Yoga music is you don't need to participate much—you just need to have it playing in the background. I've had students later come to tell me they were having a really bad day and then suddenly the music from a class the day before popped into their heads, and they began to feel better. It's soothing. I've noticed it myself and have started playing it in my bedroom while I sleep. I swear, it makes a huge difference.
The path of a musician isn't an easy one, and I imagine the path of a Kundalini Yoga musician must be even harder. It's a tiny, niche audience in a difficult and competitive professional field. I wonder if as a musician, you sometimes think of quitting. But they say music is one of the few things that can unite and connect the whole world. Live Aid, a benefit concert organized to raise funds for relief of the Ethiopian famine, broadcasted globally with over 1 billion people watching back in 1985 – almost 40 percent of the world population at the time. So, while it's a hard path, it's also an extremely powerful gift.
So, to Snatam Kaur, Hari Rai Kaur, Siri Sadhana, and all the other Kundalini musicians out there, if you read this, you probably didn't know your music was being played in refugee camps in Greece. But it is. And it's making a big difference. So, thank you.

Lynn Roulo is an American Kundalini Yoga and Enneagram instructor living in Athens, Greece. She teaches a unique combination of the two systems, combining the physical benefits of Kundalini Yoga with the psychological growth tools of the Enneagram. She has written two KRI approved books combining Kundalini Yoga and the Enneagram. She blogs about living in Greece and about her journey from being a San Francisco CFO to an Athens Yoga instructor. You can learn more about Lynn and her journey here.
---
Sat Nam from The Yogi Bhajan Library of Teachings®
We hope you have had a wonderful start to 2019! It is hard to believe we have arrived in February already, a month when some celebrate love and romance with Valentine's Day. Instead of only expressing love to those around you, we invite you to take it to a deeper level. Yogi Bhajan taught about love and often highlighted the importance of self-love as the first step to experiencing the love at all. He explains in this lecture from 1989:
First learn to love yourself; an empty glass doesn't quench anyone's thirst. First love yourself and show how much you love yourself. You can let people bask in your radiance and shine. Then love someone and you always will live in heavens while on earth.
He continues: I hope and pray that you will wake up. Awakening the Kundalini is opening the third eye. It means seeing the unseen; it means being practical and calculating; imaginative and realistic; truthful and self-loving. ~Yogi Bhajan, August 9, 1989. Ram Das Puri, New Mexico
This lecture from August 9, 1989 is accompanied by the original video lecture. Take some time to watch the entire lecture that he gave at teen summer camp at Ram Das Puri. May you continue to celebrate this New Year with self-love because what he said is true, "an empty glass doesn't quench anyone's thirst!"
As always, we cannot thank you enough for your continued support and monthly gifts. We are so grateful for all that you do for The Yogi Bhajan Library of Teachings. Keep up, and you will be kept up!
In Gratitude,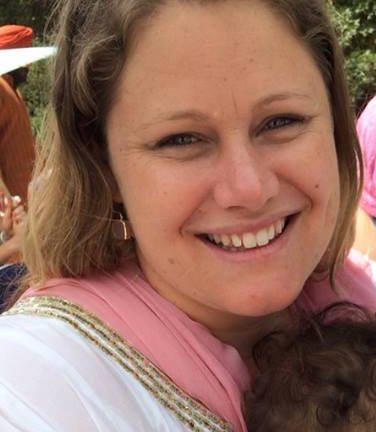 Shabd Simran Kaur Adeniji, Fundraising Coordinator
The Yogi Bhajan Library of Teachings®
Kundalini Research Institute
Email: donations@kriteachings.org
Find us on Facebook "The Yogi Bhajan Library of Teachings"
www.libraryofteachings.com
The Yogi Bhajan Library of Teachings® is a non-profit organization and all donations are tax deductible under IRS code 501(c)(3).
---
KRI Specials for February 2019
Exploring Physical and Subtle Human Anatomy
Kundalini Yoga as taught by Yogi Bhajan®
Nirmal Lumpkin, LMT and Japa Kaur Khalsa, DOM
Enlightened Bodies inspires and elevates the approach and study of the human body, interconnecting anatomy, physiology and ancient yogic teachings. Enlightened Bodies presents the complexities of the body in a refreshing and approachable style, integrating multiple perspectives including:
Human Anatomy
Ayurveda
Kundalini Yoga
Traditional Chinese Medicine
Self-Care
Other lifestyle traditions
This is an essential book for yoga enthusiasts and healthcare practitioners who are looking for a deeper understanding of the human body and ways to incorporate complementary health practices in their treatment plan.
Regular Retail: $39.95
Promo: $33.96
---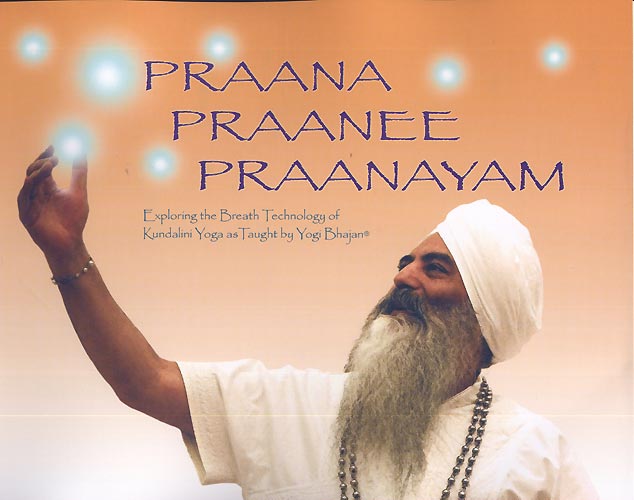 Praana, Praanee, Praanayam
Exploring the Breath Technology of Kundalini Yoga as Taught by Yogi Bhajan®
Compiled from the Teachings of Yogi Bhajan and illustrated by Harijot Kaur Khalsa
Praana, Praanee, Praanayam is a collection of Yogi Bhajan's quotes and kriyas gathered from lectures throughout his 35-year teaching career in the West. Yogi Bhajan was a Master of praanic energy, and these quotes and kriyas can help you to understand and experience who you truly are in the universe of praana.
Regular Retail: $35.00
Promo: $29.75
These are also sold in 3 sets of 8 each for $120.00 per set, which is 25% off regular retail!
---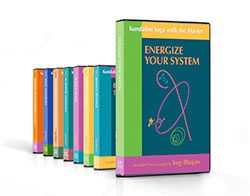 Kundalini Yoga with the Master DVD Series
The Kundalini Yoga with the Master DVD Series is your chance to practice demanding physical kriyas with Yogi Bhajan. The all new picture-in-picture guide shows the proper posture and timing while you are challenged to "Keep Up!" by the Master himself.
Volume 1: Energize Your System
Featured in Owner's Manual for the Human Body
Among other benefits, this kriya contains exercises to:
– energize the heart chakra and stomach
– give power to the immune system
– adjust the spine
– cleanse the liver and purify the blood
Volume 2: Balance the Vayus
Featured in Owner's Manual for the Human Body
There are five principal Vayus: Praana moving in the heart area; Udaana in the throat; Samaana in the navel region; Apaana in the pelvic floor; and Vyaana which circulates throughout the whole body. This set moves all five Vayus of the body and brings equilibrium to the glandular system.
Volume 3: For Mental Balance
Featured in Owner's Manual for the Human Body
Concludes with Yogi Bhajan playing the gong while you nap. Yogi Bhajan said that by regularly practicing the first and second exercise in this kriya for three minutes each and then repeating frog pose 108 times you can achieve physical and mental health.
Volume 4: Optimum Health
Featured in Owner's Manual for the Human Body
Refine your radiance with Optimum Health. This physically demanding set is balanced with great moments of relaxation including an 11-minute nap to Guru Ram Das Lullybye and a gong meditation.
Volume 5: Automatic Endurance
featured in the manual Owner's Manual for the Human Body
Let this DVD show you:
– Conscious breath for total self-purification
– The Power of baby pose
– How to develop tolerance, grit and nerves of steel
Volume 6: Wake Up the Body to Handle Stress and Strain
Featured in the manual Owner's Manual for the Human Body
This video contains ideal exercises to do in bed or just out of bed first thing in the morning!
Volume 7: Yogic Salutations
Featured in the manual Self Knowledge
This kriya incorporates a variety of salutations including:
– Narda Pranaam
– Hans Pranaam
– Guru Pranaam
Volume 8: Massage for the Lymphatic System
Featured in the manual Physical Wisdom
Stimulating eliminative movement in the lymphatic system is essential to a strong body and healthy immune system. Give your lymphatic system a massage with this original kriya taught by Yogi Bhajan!
All DVDs in this series:
Regular Retail: $19.95 per DVD
Promo: $16.96 per DVD
Or get the entire set for the everyday low "set price" of $119.70 (25% off full retail)
KRI Newsletter February Recipe
Excerpt from:
From Vegetables with Love
Recipes and Tales from a Yogi's Kitchen
Revised and Expanded New Edition
Siri-Ved Kaur Khalsa

Walnut Oat Bars
Yield: 16 bars
These are great snacks and treats.
For fun variations, see filling suggestions that follow.
2 cups butter
1 cup honey
2 teaspoons vanilla extract
2 cups whole wheat pastry flour
½ teaspoon baking powder
½ teaspoon salt
2½ cups rolled oats
2 cups chopped walnuts
Cream butter, honey, and vanilla in mixing bowl. Add flour, baking powder, and salt and beat until smooth. Add oats and walnuts. Spread evenly in a buttered 8-inch square pan and bake at 350° for 30 minutes, or until lightly browned and still a little moist. Cool and cut into squares.
Instructions for Making Filled Bars
Try one of the delectable fillings below. Simply prepare the dough for Walnut Oat Bars as directed. Then spread half of the dough in an 8-inch square baking pan. Cover with the filling, and top with the remaining dough. Bake as directed.
Filling Variations:
Lemon Date
8 ounces chopped dates
3 tablespoons water
1 tablespoon lemon juice
Put chopped dates, water, and lemon juice in a small saucepan. Cook over medium heat, stirring frequently, until mushy.
Very Berry
10 ounces frozen berries
½ cup unrefined sugar
2 tablespoons cornstarch mixed with
¼ cup cold water
Place frozen berries (blueberries, boysenberries, raspberries, etc.) in a medium saucepan. Add sugar and bring to boiling point. Add cornstarch mixture and cook, stirring until thickened and translucent.
Toasted Coconut
2 cups toasted, shredded coconut (see page 289)
¼ cup butter
½ cup honey or agave nectar
Add ½ cup of coconut to bar dough, set remainder aside. Melt butter and honey in a saucepan and bring to boil. Add coconut, stir, and remove from heat.
Trainer's Corner
What is a Trainer Forum?
A Trainer Forum is a meeting place for open dialogue amongst members and applicants of the Aquarian Trainer Academy. It is an opportunity for professional development as a trainer. It is a time to come together as a community of trainers to refresh our spirit and revisit our values, build skills and share best practices, create new relationships and deepen existing ones. Key elements of every Trainer Forum include:
Peer to Peer Meetings – network and connect with your peers around the world
Global Decision Making – have your voice heard and participate in hot topic discussions
Workshops – interactive presentations on specialty areas led by both KRI and local trainers
Sharing Best Practices and Learned Lessons – Sharing with each other what works and what needs work
We look forward to seeing you at an upcoming Forum! For more information visit: http://trainersupport.kundaliniresearchinstitute.org/trainer-forum/
2019 Trainer Forums
Theme: Culture, Communication, Community
Chile 2019: Narayan Yoga, Providencia, Chile – NEW DAYS!
Sunday, January 27, 9:00am – 6:00pm & Monday, January 28, 9:00am – 2:00pm
Trainerforum@kriteachings.org for early registration discount
Mexico 2019: Rama Yoga, Mexico City, Mexico
Tuesday, February 12, 9:30am – 6:30pm & Wednesday, February 13 9:30am – 1:30pm
trainerforum@kriteachings.org for early registration discount
Summer Solstice 2019: Hacienda de Guru Ram Das, Espanola, New Mexico New Times!
Wednesday, June 12, 8:30 – 5:30pm & Thursday, June 13, 8:30am – 12:30pm
Registration Open January 15th
Europe 2019: Chateau Anand, Saint Pierre de Maille, France
Thursday, July 25, 8:30pm – 5:30pm & Friday, July 26, 8:30am – 12:30pm
Registration Coming Soon!
Australia 2019: Australia Kundalini Yoga Festival
Monday , October 7th, 6:00pm – 9:00 pm & Tuesday, October 8th 9:00am – 6:00 pm
China 2019: October 2019
Winter Solstice 2019: Hampton Inn, Lake Wales, Florida,
Sunday, December 16, 8:30am – 5:30pm
---