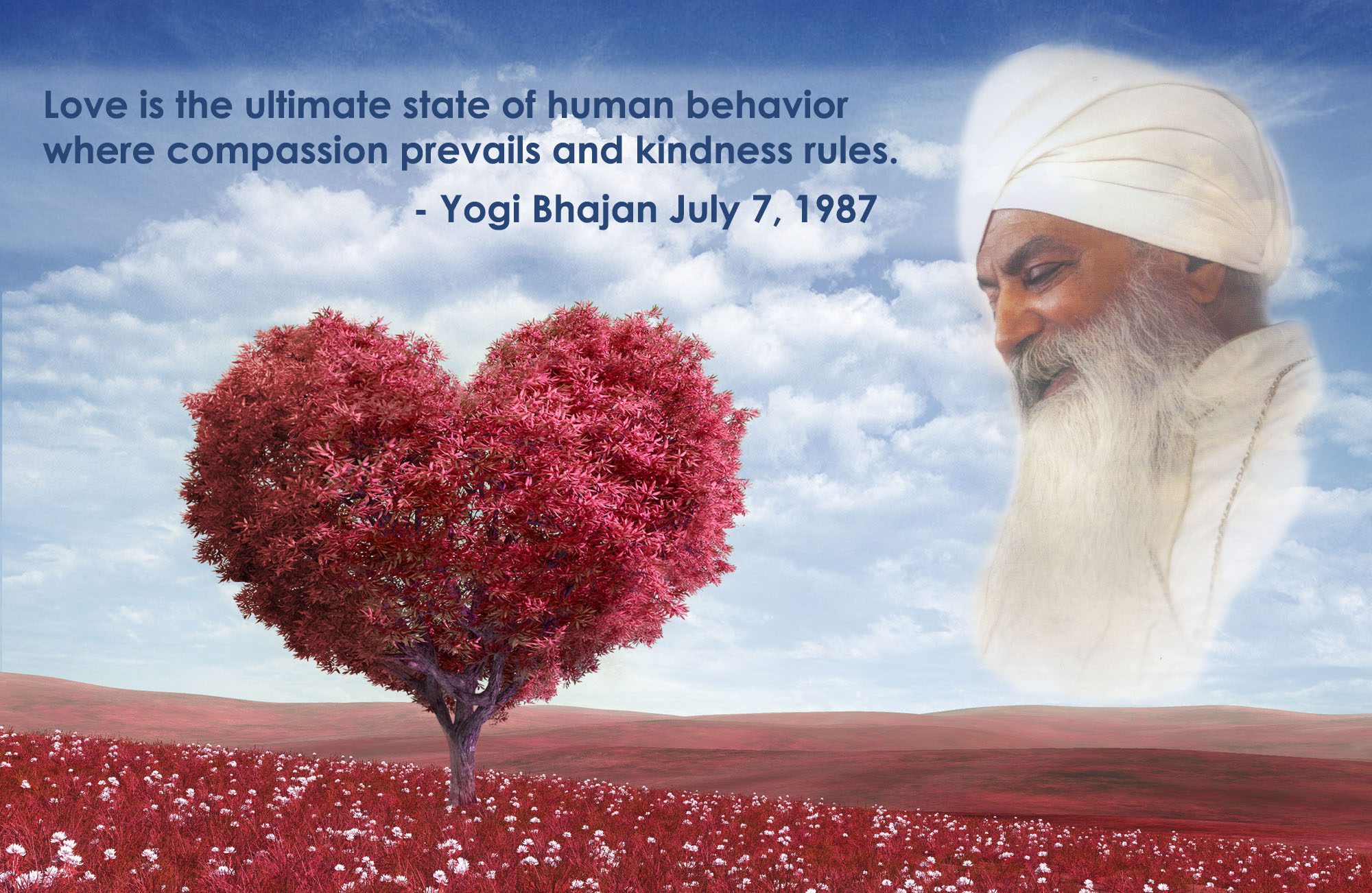 February 2017
---
A Note From Nirvair
Sat Nam. Greetings from New Mexico!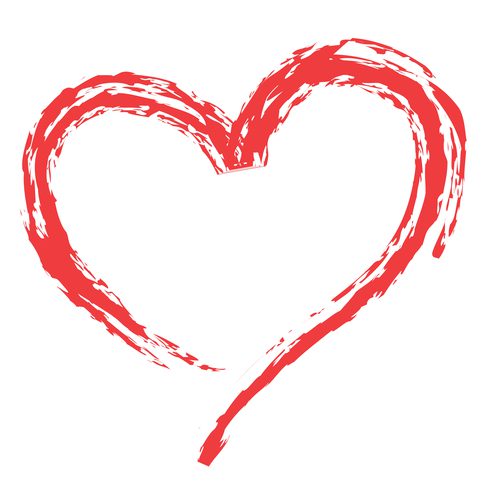 February and Valentine's Day have been associated with romantic love since Chaucer wrote about it in the 14th century. Yogi Bhajan was not an enthusiastic advocate for what we consider to be romantic love. Nonetheless, he did talk a lot about "love" in his teachings and he had many wonderful and fascinating perspectives on the topic. Studying with him deepened my own views on love in a very real and positive way. If you just do a search on the word "love" in the Yogi Bhajan Library of Teachings ® you will get over 2700 lectures!
On the topic of Universal Love, he said this on January 10, 1971,
"I know some of you have crossed a certain barrier – there is always a barrier facing humans to keep them on this Earth. [Expanding across that barrier] takes you a little higher and then you become lighter. Then you start flowing. I can exactly recall my stage of development when this thing happened to me.
"[It is not a question of] what is God consciousness and what is not God consciousness, because God consciousness relates to man under all circumstances. It is not as if this one is a holy man and that one is an unholy man. Both are men, perfect and clear, they look alike, there is no problem between them. But one is so delightfully light that he is very, very light and very, very carefree and other is heavy and afraid. This is how life moves.
"Now, you are singing and you are creating an amount of vibration. I was relating to that vibration and a thought came to me, 'Well, yogi, what you can teach them?' …You know what this expansion is? It is not me. If it is me, then 'he is my son; she is my daughter; this is my car; this is my house;' this is mine, mine, mine and ultimately there is nothing. This you can't understand and I cannot explain it to you. There is no way on earth to explain to you what is this and what is that.
"It is compassion and humility. It is only the Universal Love for everyone that can make you have that experience. And once you have that experience, then you are never uptight, Then, 'this is this; this is the only way; that's the only situation; that is the only wonderful; that is only…,' that doesn't exist for you.
"Then everything becomes one and you become one with the One. The problem is over. Who is right and who is wrong – nobody can decide this thing even today. If the dark force is wrong then we want the White Light of the God, I agree. But if there is no dark force, then what will you have to do with the White Light? If there is no night, what you will do with the day? If there is no green, what would the desert look like? If there is no deep ocean, what would be the use of the mountains? If you just look with that vision, which I am trying to relate to you, you will find this entire world is in balance. It is a chess game; there are white pawns and there are black pawns and they are all meant to play the game. This universe is meant to pay off the karma. We should pay it off with grace."
Registration for our Level One Teacher Training Immersion in New Mexico, our, Level Two course of this summer "Authentic Relationships," and the 21 Stages of Meditation is open now. Make your summer count and join us to "expand across the barrier."
All the best with blessings,


Nirvair Singh Khalsa
CEO KRI
---
Sat Nam from The Yogi Bhajan Library of Teachings®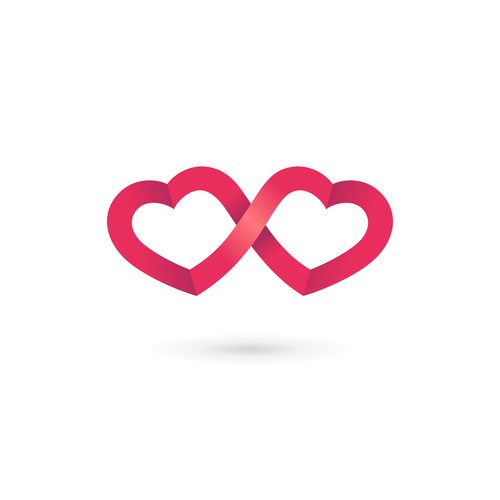 We hope you have had a wonderful start to 2017! It is hard to believe we have arrived in February already, a month we celebrate love and romance with Valentine's Day. Instead of only expressing our love to those around us, let's take it to a deeper level. I want to share one of Yogi Bhajan's teachings about love as he often highlighted the importance of self-love as the first step to experiencing the love of anything else. He explains in this lecture from 1989:
First learn to love yourself; an empty glass doesn't quench anyone's thirst. First love yourself and show how much you love yourself. You can let people bask in your radiance and shine. Then love someone and you always will live in heavens while on earth.
He continues: I hope and pray that you will wake up. Awakening the Kundalini is opening the third eye. It means seeing the unseen; it means being practical and calculating; imaginative and realistic; truthful and self-loving. ~Yogi Bhajan, August 9, 1989. Ram Das Puri, New Mexico
This lecture from August 9, 1989 is accompanied by the original video lecture. Take some time to watch the entire lecture that he gave at teen summer "Survival Camp." Let us continue to bring in this new year with self-love because what he said is true, 'an empty glass doesn't quench anyone's thirst' 🙂 !
As always, we cannot thank you enough for your continued support and monthly gifts. We are so grateful for all that you do for The Yogi Bhajan Library of Teachings®. Keep up and we will be kept up!
In Gratitude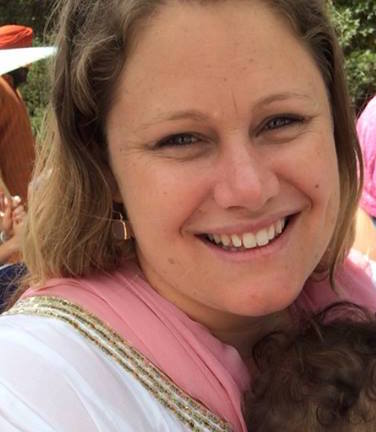 Shabd Simran Kaur Adeniji
The Yogi Bhajan Library of Teachings®
Kundalini Research Institute
Email: donations@kriteachings.org
Find us on Facebook "The Yogi Bhajan Library of Teachings"
www.libraryofteachings.com
Shabd Simran Kaur Adeniji was blessed to be raised in the 3HO community. Originally from Oregon, she attended school in India from the age of 6 years old. Her professional background lies in woman's health and community building, spending many years abroad as a midwife. She is a Conscious Pregnancy Instructor and has a deep love for Yogi Bhajan's teachings. She integrates these precious teachings in her work as a midwife and educator. Today Shabd Simran serves the Yogi Bhajan Library of Teachings® and is a tireless advocate for the Endowment Fund.
---
Seva Sadhana in New Mexico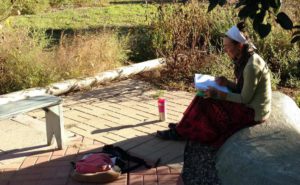 Have you been longing to stay and meditate at the ashram in New Mexico, but just can't afford it? Then welcome to Seva Sadhana! Our program provides structured opportunities for those who would like to come to Hacienda de Guru Ram Das to serve, to engage with our Sikh spiritual community, and to strengthen their Kundalini Yoga practice. Combining the Seva Sadhana program with Level One Teacher Training Immersion this summer is a great idea for those with the dedication and energy to do both. An attractive discount for Teacher Training is available for sevadars in this program.
Our Seva Sadhana program has been underway for several months now and we've had visits from over a dozen sevadars – some for just a few days, some for several weeks. With their honored service, we have increased the amount of food we're growing in our Guru Amar Das Garden and enhance our delivery of Langar (serving free food to all in the Sikh tradition). Our sevadars have helped with several other seva projects around the ashram including feeding the underprivileged school children in the valley on the weekends.
Most importantly, the program seems to be serving our sevadars well. They come here and start a strong sadhana and benefit from the peace and seclusion of the ashram. Before long, they are integrated in all the activities of this vibrant ashram. Day by day our sevadars grow stronger and more peaceful. Their presence is a gift to our community and it is wonderful to share this beautiful land with so many diverse people.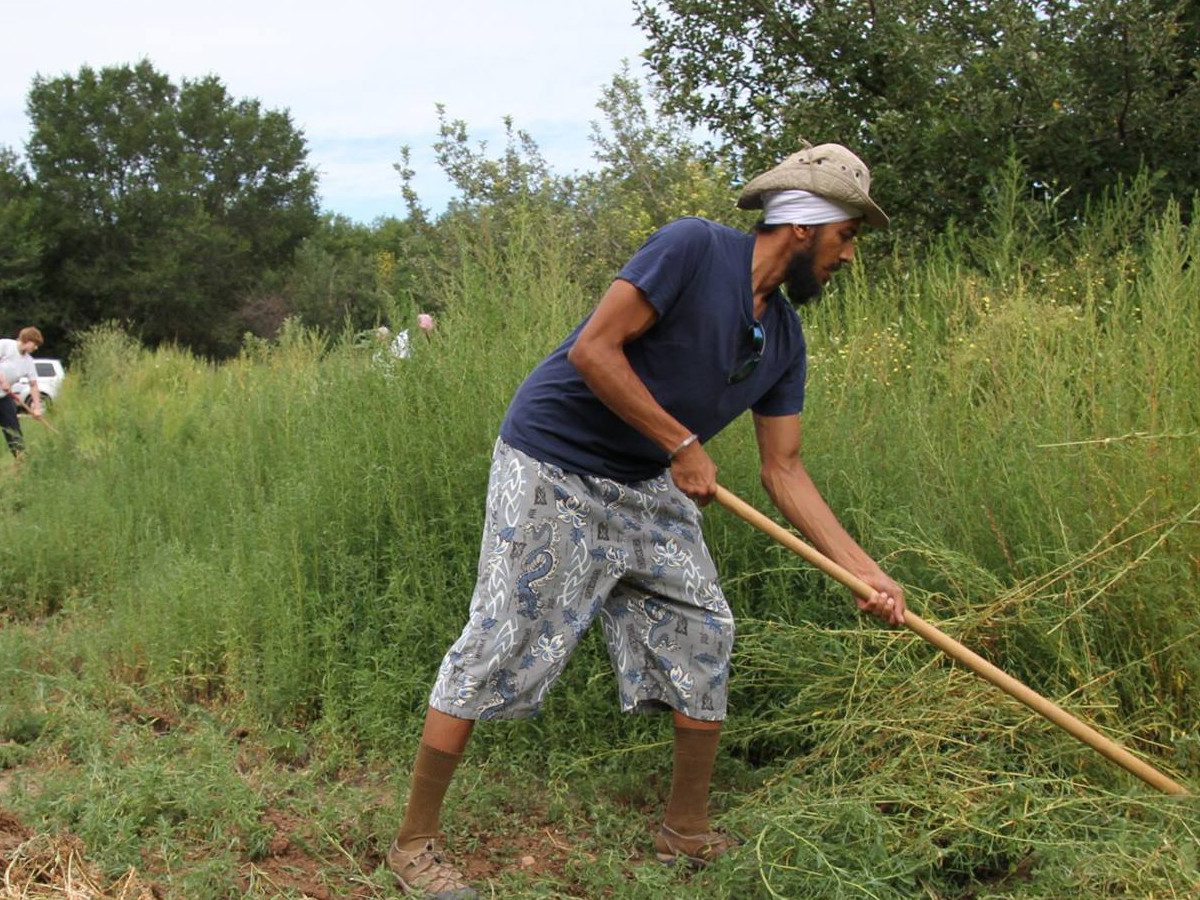 "What uplifts and inspires me most about the program is the amount of response we've been getting from all over the world. We receive emails almost daily inquiring about the program, and steadily this winter season's sevadar count is rising. Our major focus now is the second Niwas (dormitory). With its completion, our capacity to house sevadars rises from 6 to 25+. When this Nivas is complete we can begin offering specialized 3 week intensive programs for sevadars to come and have a bit more structured and guided stay – providing the structure for sevadars to dive deep into all that the Ashram, Kundalini Yoga, and Sikh Dharma has to offer."
-Ram Krishan Singh
Program Director
For more information about Seva Sadhana, visit our website: http://www.sevasadhana.org
For information about Level One discounts this summer, including Seva Sadhana sevadars, email KRI at courses@kriteachings.org.
---
Yogic Science as Addiction Medicine – SuperHealth®!
By Mukta Kaur Khalsa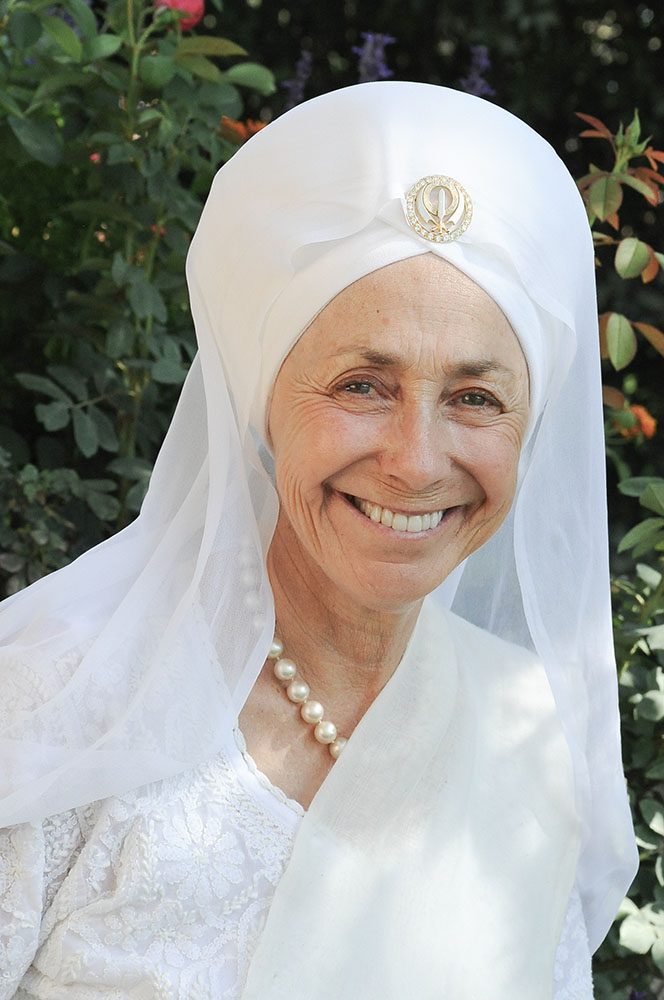 In the early 1970's Yogi Bhajan had a vision of healing the pain of the many young people he saw who were addicted to drugs and other harmful substances. He believed that the human potential of each person is infinite…fully interconnected physically, mentally, and spiritually. Armed with his ancient knowledge of cleansing, herbology, and yoga technology, he sent me out to Tucson, Arizona with the mission of setting up the first SuperHealth residential drug rehabilitation center. It was an immense amount of work, but it was highly successful and was soon in the top 10% of effectiveness for treating drug abuse.
Today, SuperHealth as addiction medicine is still on the cutting edge of recovery protocols. Expanding beyond drug addiction, SuperHealth also addresses alcohol, smoking, food issues, co-dependency, gambling, work, and computer addiction. Developed by Yogi Bhajan, the approach combines the ancient wisdom of yogic science with the innovations of western medicine. The core technology incorporates Kundalini Yoga, meditation, specific breathing applications, nutrition restoration with dietary regimen and therapeutic juice formulas, counseling, and the Science of Humanology.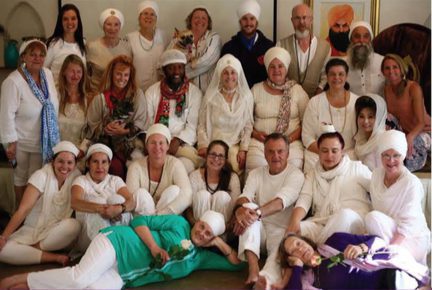 SuperHealth® is now an accredited training organization for yoga teachers and practitioners, addiction professionals, counselors, and others who are at forefront of helping others to break addictive habits and behaviors. Join us for our next Specialty Professional Training, April 1-8, 2017 in Espanola, New Mexico as we explore these proven ancient yogic technologies on the path from Recovery to Self-Discovery.
SuperHealth is approved by the National Certified Commission as an Educational and Training provider and awards CEUs to addiction professionals and counselors by NAADAC and the State of California Board of Sciences for MFTs & LCSWs. www.super-health.net
---
Yoga Research
Yogic Slow Breathing: A Better Way to Ventilate
By Nikhil Ramburn and Sat Bir Singh Khalsa, Ph.D.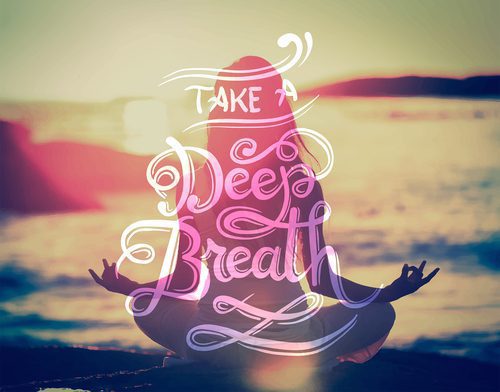 The most common breathing practice in yoga is long, slow, deep breathing. However, despite its simplicity and multiple benefits, it is also relatively misunderstood. The slow breathing practices in yoga are not simply slower, they are also deeper, with the diaphragm and lungs expanding more fully with each breath. Yogic breathing involves the noticeable movement of the abdomen, which extends outwards on each inhale, thereby earning it the name of abdominal or belly breathing. Apart from simple slow, deep breathing, yogic breathing or pranayama practices also included modified techniques such as Ujjayi, which involves a slight constriction of the glottis to create an audible breath. Other yogic breathing patterns may call for different breathing frequencies, different breath inhalation, retention, and exhalation ratios, segmented inhales and exhales, and breathing through specific nostrils. The deeper expansion of the lungs in simple long slow yogic breathing effectively increases the lung surface available for gas exchange and so it is more efficient use of the lungs. In addition, dead space ventilation (movement of air during breathing in the trachea between the mouth and lungs that does not participate in gas exchange) is relatively reduced. The resulting increase in efficiency is equivalent to one possessing a larger lung.
Unfortunately, the understanding of the accurate benefits of yogic breathing is often compromised by certain claims and misconceptions. The most common of these is the notion that slow yogic breathing increases oxygen in the blood and that most the public not privy to practicing this type of breathing are walking around chronically oxygen deprived. In fact, unless one has a respiratory condition, such as chronic obstructive pulmonary disease or one is at high altitude, blood oxygen levels are normally well maintained at very high levels. It should be noted that respiratory physiology is a complicated issue whose details are outside of the scope of this article, however, the reality is that both slow and rapid yogic breathing practices, if done appropriately, do not yield significant changes in oxygen or carbon dioxide levels. The main reason for this is that the effect of the deeper breath in long slow deep breathing is counterbalanced by the slower respiration rate. Deeper breathing with a typical respiration rate would actually lead to clinical hyperventilation, a potentially harmful state, which should be taken into account when practicing yogic breathing.
Research on the long slow pranayama practice, when practiced appropriately, has been shown to slightly improve gas exchange under normal conditions. In early studies in 1964, at the Department of Psychiatry at Yale University, research fellow K.T. Behanan (trained in yoga at the Kaivalyadhama Yoga Institute in India) examined the effects of a series of pranayama practices on himself, with the results published in both a monograph and the Journal of Applied Physiology by his mentor. Three representative patterns of yogic breathing were tested, namely Ujjayi, Kapalabhati and Bhastrika. While these techniques required a 12-35% increase in oxygen consumption above baseline, the relaxed breathing that immediately followed, showed little indication that the subject had been exerting himself. A very thoroughly done study by Frostell et al. in 1983 using state of the art respiratory physiological research measures in advanced pranayama practitioners, made it clear that both slow and fast types of pranayama yield minimal changes in both oxygen and carbon dioxide levels. A more recent pranayama research study published in the journal Evidence-Based Complementary and Alternative Medicine in 2013, had 17 yoga-naive participants tested to see if Ujjayi resulted in greater oxygen saturation when compared to regular slow yogic breathing. The results showed the greatest improvements in slow breathing without Ujjayi, likely due to the increased respiratory effort. However, Ujjayi did result in greater oxygen saturation. The researchers concluded that simple slow breathing with equal inspiration/expiration is the best technique for yoga naive subjects.
In addition to these studies performed under normal conditions, there is a growing body of evidence that yogic breathing improves gas exchange under altered, challenging conditions as well. In 1968, Shanker Rao from the Armed Forces Medical College in Pune, India looked at one subject who attempted yogic respiratory control at two different altitudes. The observations were carried out in the South-Western foothills of the Himalayas (12,500 ft.) and in Pune (1,800 ft.). He observed that the subject met increased demands for oxygen at high altitude by using long slow yogic breathing, which was effectively improving respiratory efficiency by increasing tidal volume (the total volume of air exchanged in each breath) instead of increasing the frequency of respiration.
Recent studies with a larger group of subjects support these early findings. In 2001, Luciano Bernardi et al. conducted a study in Albuquerque NM, comprising of 19 controls and 10 western yoga trainees to test breathing patterns and autonomic modulation at simulated high altitude. The researchers found that yoga trainees maintained better blood oxygenation without increasing ventilation (slow yogic breathing being a more efficient breathing method) and had reduced sympathetic activation when compared to controls. A subsequent study by Bernardi et al. looked at Caucasian yoga trainees, Nepalese Sherpas and Himalayan Buddhist monks. They found that yoga trainees were able to maintain oxygen exchange rates at high altitude that resembles the Himalayan natives. Therefore, respiratory adaptations induced by yoga practice may represent an efficient strategy to cope with altitude-induced hypoxia (inadequate oxygen supply). Another recent study lead by Colonel Himashree of the Indian army and published in 2016, further confirmed these findings with a large sample size of two-hundred Indian soldiers divided equally between an exercise control and yoga practice group. Indeed, the yoga group performed better at high altitude in a number of health indices such as respiratory rate, systolic and diastolic blood pressure and anxiety rates.
In summary, slow yogic breathing is the most efficient way to ventilate and exchange oxygen and carbon dioxide. However, in addition to this benefit, long slow yogic breathing is also known to also offer numerous additional benefits including beneficial effects on heart rate variability, the chemoreflex response, autonomic function, and even on mood and mental health.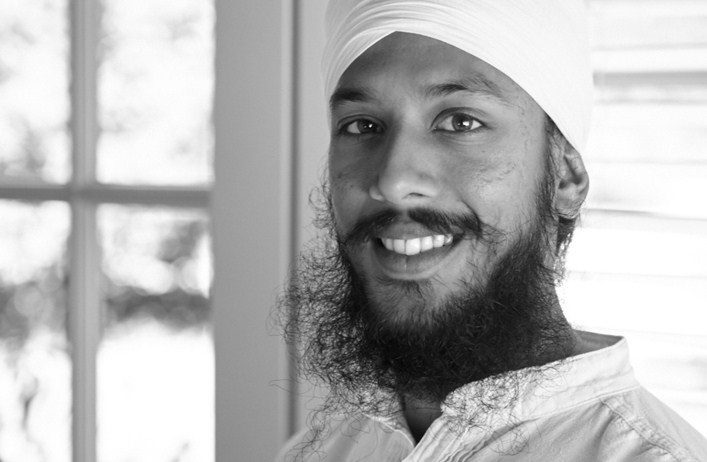 Nikhil Rayburn grew up practicing yoga under mango trees in the tropics. He is a certified Kundalini Yoga teacher and has taught yoga to children and adults in Vermont, New Mexico, Connecticut, India, France, and Mauritius. He is a regular contributor to the Kundalini Research Institute newsletter and explores current yoga research.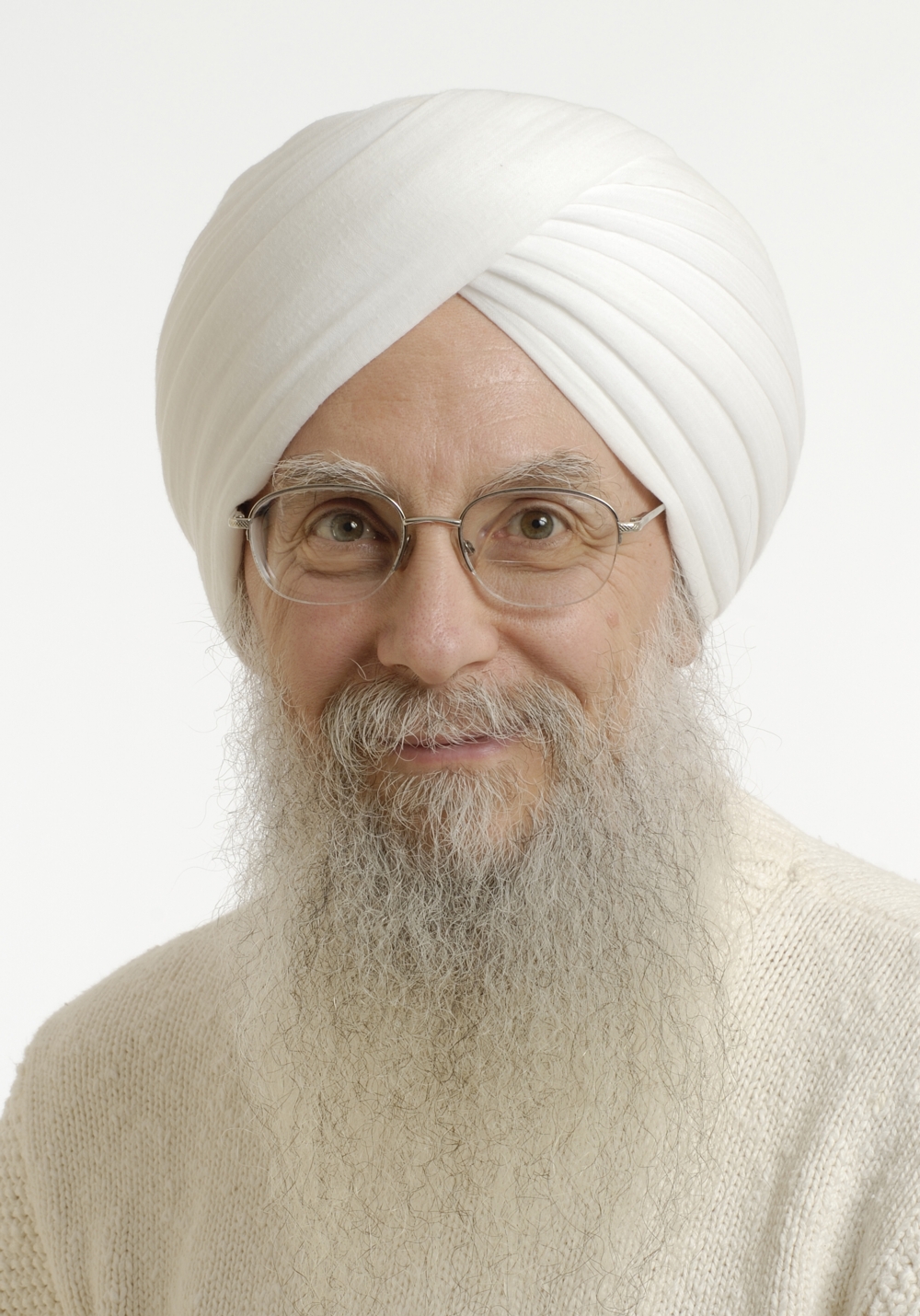 Sat Bir Singh Khalsa, Ph.D. is the KRI Director of Research, Research Director for the Kripalu Center for Yoga & Health, and Assistant Professor of Medicine at Harvard Medical School. He has practiced a Kundalini Yoga lifestyle since 1973 and is a KRI certified Kundalini Yoga instructor. He has conducted research on yoga for insomnia, stress, anxiety disorders, and yoga in public schools, he is editor in chief of the International Journal of Yoga Therapy and
The Principles and Practice of Yoga in Health Care
and author of the Harvard Medical School ebook
Your Brain on Yoga
.
News From KRI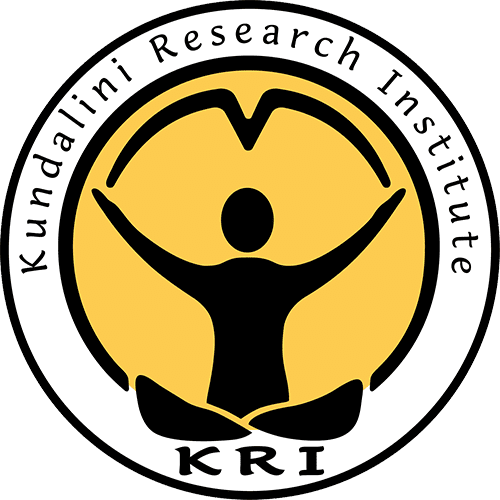 ---
---
---
---
---
---
---
---
Message & Meditation of the Month

---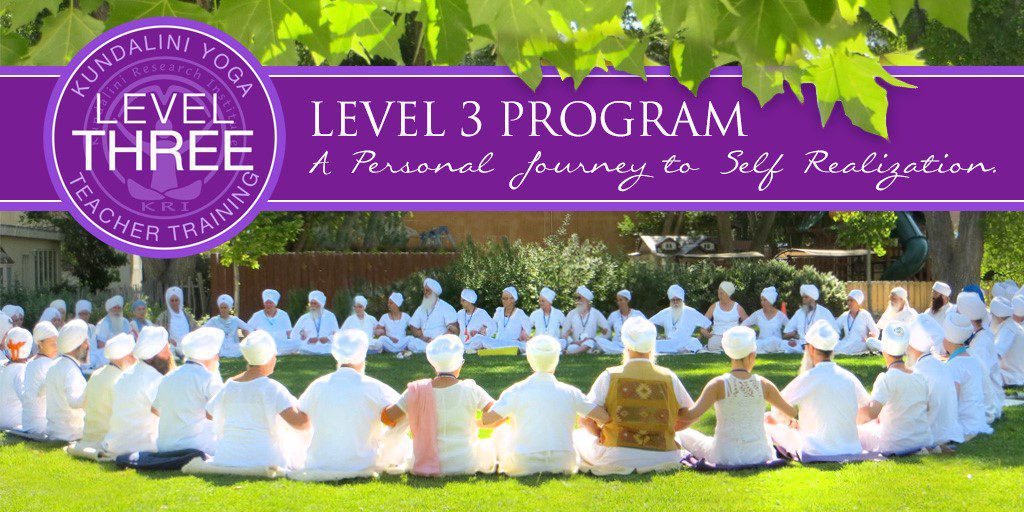 There's still time to apply for Level Three!
Due to many requests for an extension,
The new Application (Step 1) deadline is:
March 31st, 2017

However, the sooner you apply, the better because this is only the first step of the process. Step 2 will take more time. If you are planning to apply but need to wait, let us know so we can reserve your spot.

CLICK HERE to Start the Application Process Today
Step 1: Application – Deadline: January 16, 2017
Step 2: Self-Reflection Form
Step 3: Register and Pay for the Mela
2017 MELA Dates & Location
The annual gathering for Level Three participants
June 12th – 14th: Espanola, New Mexico
July 25th – 27th: Chateau Anand, France

For more information about the Level Three program,
visit: LevelThree.KundaliniResearchInstitute.org
email: LevelThree@KriTeachings.org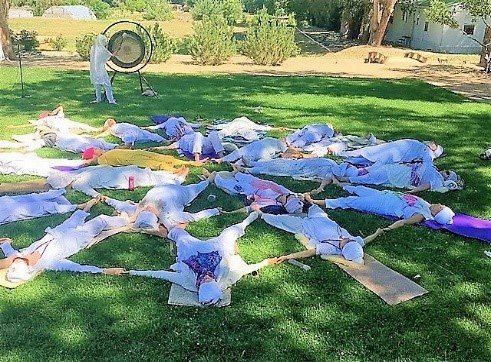 ---
KRI February 2017 Recipe of the Month
Excerpt from:
From Vegetables, With Love: Recipes and Tales from a Yogi's Kitchen
(Revised and Expanded New Edition)
Siri-Ved Kaur Khalsa
Raajma Masaala— Kidney Beans Punjab Style
Punjab-style kidney beans simmered in spiced tomato gravy. Divine served with basmati rice!
Yield: about 8 servings
2 cups dry kidney beans
6 cups water
2 medium onions, chopped in small dice
6 cloves garlic, finely chopped
2 inches fresh ginger, peeled and finely chopped
1–2 serrano chiles, finely chopped
1½ cups diced tomatoes (optional)
6 tablespoons ghee or oil
1 teaspoon cumin seeds
1 teaspoon salt
½ teaspoon turmeric
2 tablespoons ground coriander
¼ teaspoon cayenne
1 teaspoon garam masala
⅛ teaspoon asafetida powder (optional)
3 tablespoons butter (optional)
½ cup chopped cilantro
Soak the Beans: Remove any debris from dry beans.
Rinse in cold water.
Place in a 2-quart container and add 6 cups of water. If on hand, add 1 tablespoon of vinegar. Let soak overnight, or at least 8 hours. Cook the Beans: Drain soaked beans and discard water.
Place beans in a pressure cooker and add enough water to cover beans by 1 inch. Bring to pressure and cook for 15-18 minutes until soft. (If using a regular pot, use same amount of water; cooking time will be 60-90 minutes.)
Remove from heat and release pressure with the quick release method. Taste a bean. It should be soft through and through. If there is any "chew" to the beans, pressure cook for another 3-5 minutes or until done.
Drain beans and reserve 2 cups of the cooking liquid.
Prep the Vegetables: Chop onions, garlic, ginger, and green chili, keeping each separate.
Pulse tomatoes a few times in a food processor to coarsely chop. Have necessary spices handy by stove. Make the Masala: Heat oil in a sauté pan over high heat. Add cumin seeds and let sizzle 30 seconds until toasted. Now add chopped tomatoes, and then the other spices (coriander, garam masala, asafetida). Keep cooking, stirring frequently, over medium-high heat 5–10 more minutes (longer if using fresh tomatoes), until the mixture becomes unified and pulls away from the edges of the pan as stirred. Then the masala is done.
Completing the Dish: Add masala to cooked kidney beans and 2 cups reserved cooking liquid. Use a slotted spoon to mash some of the beans against the side of the pot to help thicken the sauce. Add butter and simmer for 5–10 minutes. Remove from heat. Add salt to taste and stir in chopped cilantro.
Serve with Love:
Serve Raajma Masaala over steamed basmati rice for a simple and satisfying meal. The most blissful kidney beans you could ever imagine!
Prep Tip:
Complete Veggie Prep (chop garlic, ginger, and chiles) at the same time that you set the beans to soak. Refrigerate until cook time. This way all you have to do is chop the onions (they are really best chopped fresh and not refrigerated) and make the masala when beans are cooking; both will be done about the same time.
---

---
KRI February Newsletter Specials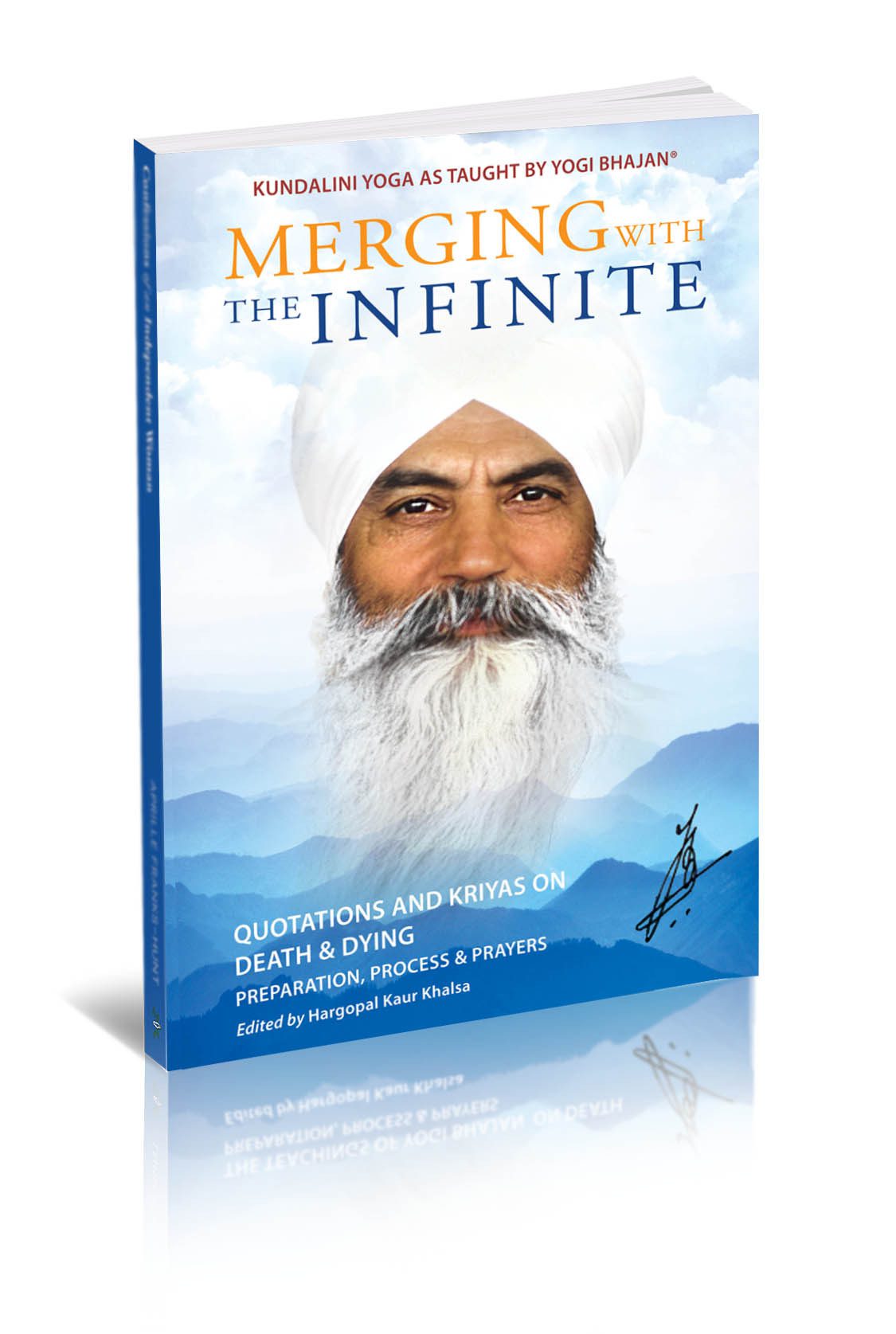 Merging with the Infinite
Teachings of Death & Dying
Preparation, Process & Prayers
The Teachings of Yogi Bhajan
Edited by Hargopal Kaur Khalsa
Life poses many questions. Dying is one of them: What do we do at the moment of death? For the most part, we deny death. We never really look into the nature of death as a cycle of life. We never examine our reactions; therefore, we never give ourselves the chance to practice how to die; as Warrior Saints, gracefully and courageously.
Our denial produces either fantasy or fear in the subconscious, which blocks prosperity and creates dis-ease in our lives and our relationships. We must learn how to confront the moment of death and determine our Self within it so that we can 'cross over'.
"If a person doesn't know how to die and doesn't know where the grace is or how to confront that last moment, what is the purpose of life?"
– Yogi Bhajan
Retail: $19.95
PROMO: $16.96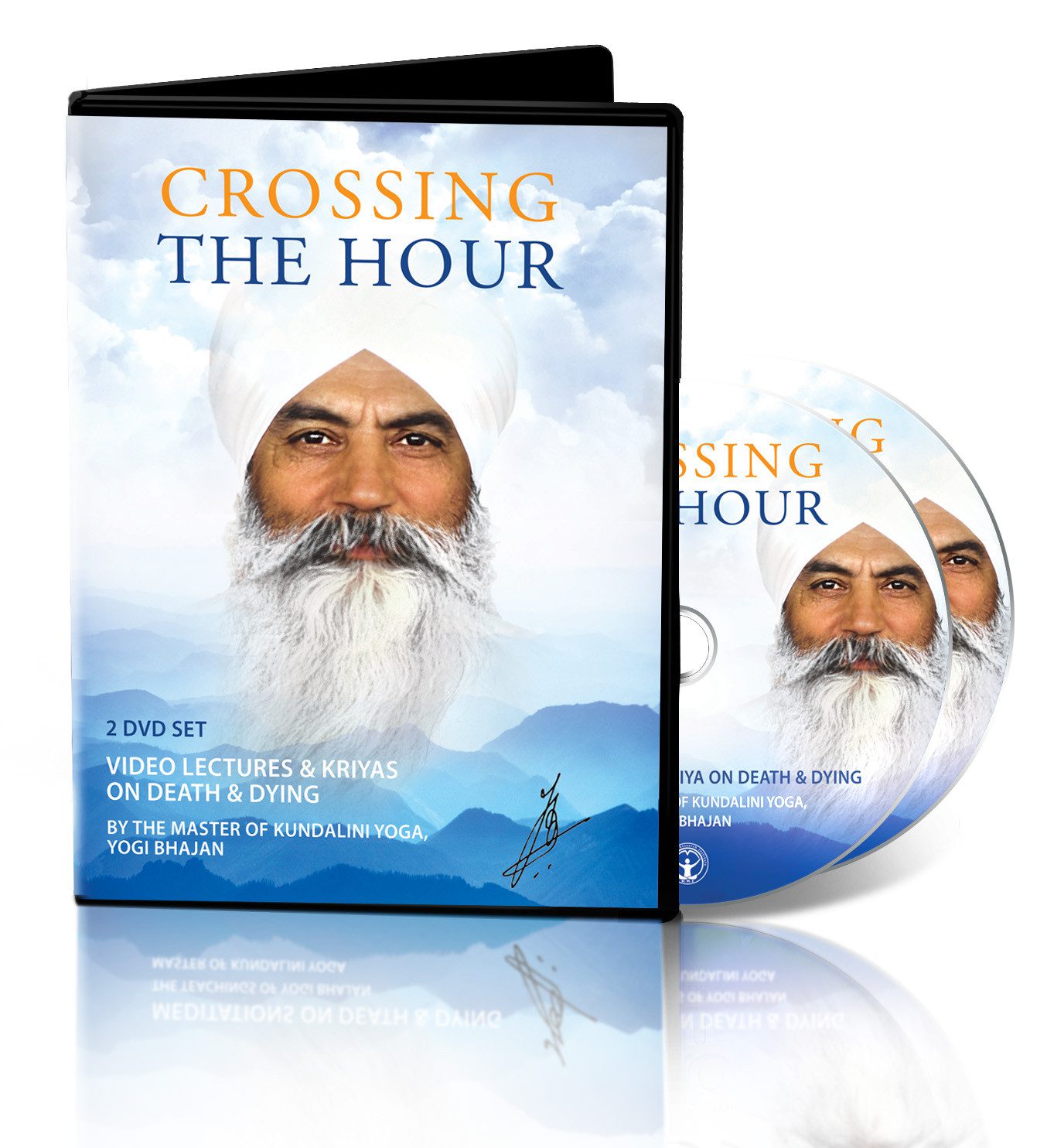 Crossing The Hour
2 DVD Set
VIDEO LECTURES AND KRIYAS ON DEATH & DYING BY THE MASTER OF KUNDALINI YOGA, YOGI BHAJAN
New Package at a new Lower Price
Life poses many questions. Dying is one of them: What do we do at the moment of death? For the most part, we deny death. We never really look into the nature of death as a cycle of life. We never examine our reactions; therefore, we never give ourselves the chance to practice how to die-as Warrior Saints-gracefully and courageously.
"If a person doesn't know how to die and doesn't know the grace is or how to confront that last moment, what is the purpose of life?"
-Yogi Bhajan
Two DVD Set includes:
Living Weightlessly and Breaking the Bonds of Earth
In this meditation Yogi Bhajan guides you toward living weightlessly, lightly. What are the thoughts that weigh us down, tie us to our karmas? How do we break through them at the moment of death? Practice now! Live Now! And die with face and grace
Crossing the Hour of Death
This beautiful meditation guides you through a conscious death-leading you into the pranayama of dying; journeying toward the light, the icy realms, floating free of Earthly concerns; and consciously releasing your Self – die into life.
Retail: $24.95
PROMO: $21.21
Or get the new Merging with the Infinite book and Crossing the Hour DVD Combo for an everyday low price of $35.95!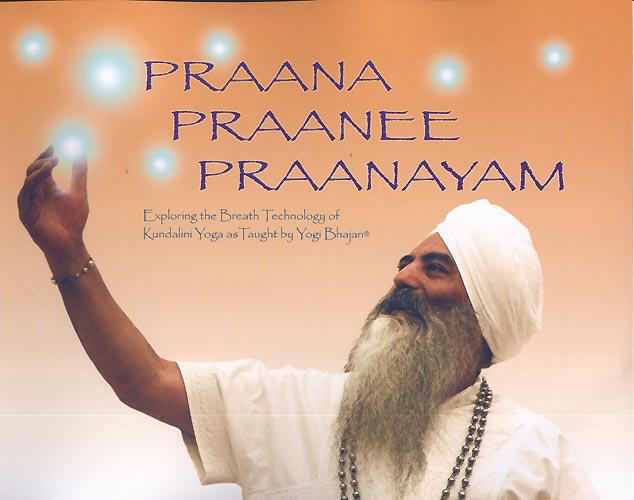 Praana, Praanee, Praanayam
Exploring the Breath Technology of Kundalini Yoga as Taught by Yogi Bhajan ®
Compiled from the Teachings of Yogi Bhajan and illustrated by Harijot Kaur Khalsa
Praana, Praanee, Praanayam is a collection of Yogi Bhajan's quotes and kriyas gathered from lectures throughout his 35-year teaching career in the West. Yogi Bhajan is a Master of praanic energy and these quotes and kriyas can help you to understand and experience who you truly are in the universe of praana.
Regular Retail: $35.00
Promo: $29.75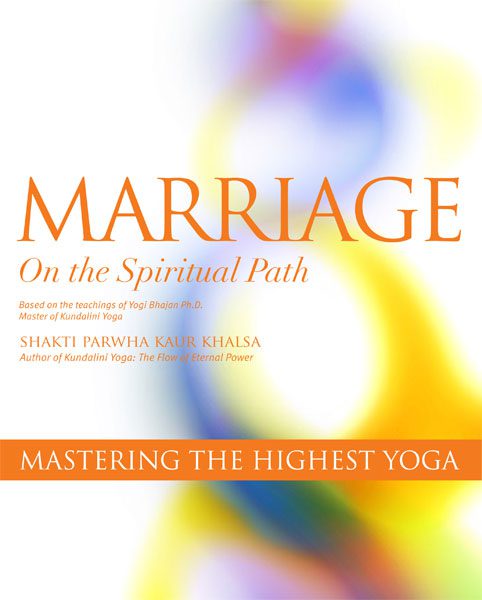 Marriage on the Spiritual Path
Marriage is not what we understand, actually marriage is what we are trying to understand on this earth…. The practical reality is that marriage is the most misunderstood institution ever created by man… ~ Yogi Bhajan
Shakti Parwha has put together a "must read" manual for singles and couples. Here's a practical guide to understanding and achieving a successful spiritual marriage while keeping up with the demands of daily living in the 21st Century.
Marriage has not been understood by the Western world at all. It was understood by the Eastern world but is forgotten there too. So at this time, the institution of marriage is in total limbo.
People do not know what to do with it: people do not know what to do without it. ~ Yogi Bhajan
Retail: $21.95
Promo: $18.66
---
---
NEWSLETTER ARCHIVES