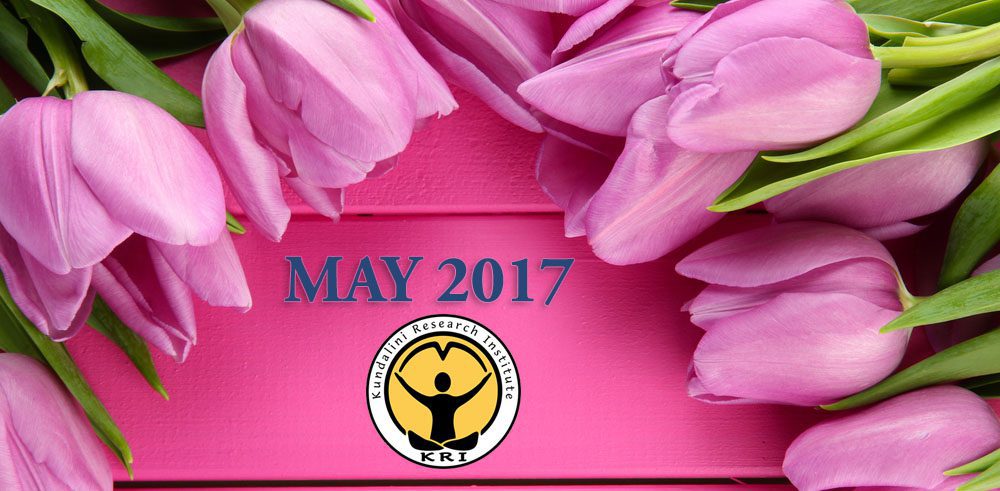 ---
A Note From Nirvair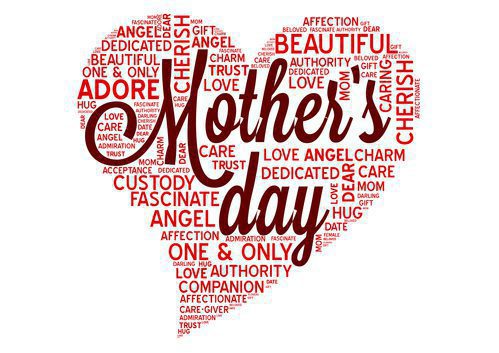 Sat Nam. Greetings from New Mexico! May has two celebrations in United States that are very much in alignment with Yogi Bhajan's teachings – Mother's Day and Teachers' Day.
I just did a search on the Yogi Bhajan Library of Teachings®. You can search too. It is one of my favorite pastimes. I went to the Kriya Section to see what would be a great kriya to teach if I had a class on, or near, Mother's Day. The search came up with seven kriyas. Teach one in your class!
• Old Gypsy Way of Calling on the Spirit
• Meditation on the Divine Mother—Adi Shakti
• The Divine Shield Meditation for Protection and Positivity
• Meditation to Remember the Heavens
• Meditation for Radiance and Ease
• Meditation for the Arcline: Realize Your Power
• Evening Meditation Against Loneliness and Restlessness (Shabd Shu Gadhara Kriya with Karam Shambavi Mudra)
On July 4, 1994, when Yogi Bhajan taught the Old Gypsy Way of Calling on the Spirit, he said this about woman and motherhood,
"You have to do only one very simple thing: You be you within your God. One line – everything will come to you. That's the law of nature, which nobody can deny. If a woman becomes woman within herself and dwells within God, that woman shall have no problem whatsoever because you are the creative channel of God. Therefore, any distance between you and your God is called insecurity. You must understand the Creative Force of this universe is God, you are not the creative force. Your values must be based on Infinity.
"Let us see, we have children. Children are born to us to be educated, to be nurtured, so that tomorrow they can, in their own right, become their own people. If you give them good values, give them depth, width, height, length, and strength, those children will become your grateful students for rest of their lives."
Yogi Bhajan gave KRI® the task of creating three levels of Teacher Training. Level One-Foundations where you learn how to be an Instructor. Level Two-Transformations where you become a Practitioner. Level Three-Realization where you become a Teacher. You can read more about Teacher Training here.
If you are thinking about becoming a teacher, please come and share in the experience of your most-beautiful-self in New Mexico this summer. Sign up for our Foundations Immersion Program . This is the Aquarian Teacher International Teacher Training Level One Program in Kundalini Yoga as taught by Yogi Bhajan®. I really look forward to this event every August. Students come from all over the world, and it is great fun for me to get to know everyone personally during the training.
Do you meditate every day? Are you ready for a powerful and transforming experience that will deepen your daily practice? If so, join us! We are offering the full 21 Stages of Meditation Program in June this year. The program is a part of Level Three Teacher Training certification. There is no prerequisite training required and it is open to all students. The program will be led by original students of Yogi Bhajan: Guru Singh, Krishna Kaur, Shanti Shanti Kaur, and myself. If you have not seen Guru Singh, Krishna Kaur, or Shanti Shanti Kaur teach, now is the time. These original students of Yogi Bhajan are amazing in their depth and understanding of the teachings.
Have you visited our KRI Facebook page? We have had over 75,000 likes, lots of announcements, content, and comments on our wall. Come join us there!
Blessing to all the Mothers and Teachers on this planet. They are the ones who will guide us, uplift us, and deliver us!
All Love in Divine,


Nirvair Singh Khalsa
CEO KRI
---
Quieting the Heart: Yoga for Cardiac Arrhythmias
By Nikhil Ramburn and Sat Bir Singh Khalsa, Ph.D.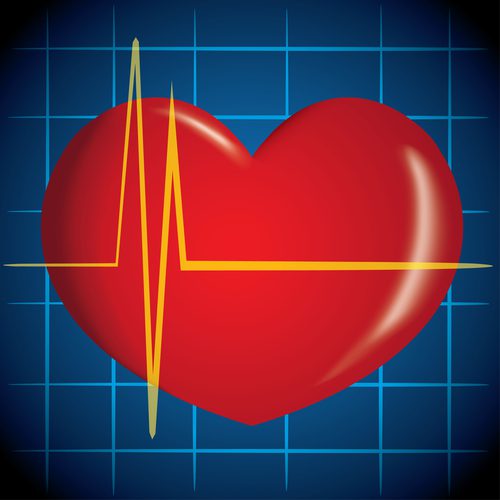 Cardiac arrhythmias are a group of conditions characterized by an irregular heartbeat. One such condition is atrial fibrillation (AF), which affects the upper chambers of the heart (the atria). Rapid and irregular heartbeats are the primary cause of symptoms associated with AF. These symptoms include palpitations, dizziness, anxiety, and reduced exercise capacity, which eventually result in severely impaired quality of life. AF tends to progress from short episodes to longer, more frequent attacks although asymptomatic episodes are common even in patients who routinely exhibit symptoms. Common medical complications include large variations in blood pressure and an increased risk of stroke. A few lifestyle risk factors have been identified for AF, the most important one being hypertension along with obesity, alcohol, and caffeine consumption.
Despite recent advances in pharmacotherapy, ventricular arrhythmia and AF mortality rates are still high and by the age of 80 years, the lifetime risk of developing AF is approximately 22%. There is increasing epidemiological significance of AF given reports predicting a doubling of AF prevalence by 2050. The current lack of effective treatment for AF exacerbates this grim forecast. Conventional treatment is based on pharmacotherapy and ablative/surgical strategies, both of which have limitations. Antiarrhythmic drug therapy is associated with a relatively high recurrence rate and can paradoxically precipitate more ventricular arrhythmia. On the other hand, catheter ablation can effectively suppress the early stages of AF (paroxysmal AF) but is difficult to achieve with persistent AF or concomitant cardiac disease. Therefore, there is a need for integrative and complementary therapies that go beyond symptom alleviation to treat the underlying lifestyle risk factors and improve the quality of life of individuals with AF.
Yoga therapy may prove to be one such complementary treatment for AF. Yoga is especially known for its ability to affect the autonomic nervous system, including both sympathetic and parasympathetic activity, which results in a positive impact on heart rate and blood pressure. Furthermore, yoga practice has been shown to reduce stress and anxiety thereby improving quality of life for AF patients. Finally, yoga has potential efficacy in addressing underlying lifestyle risk factors, such as obesity, by improving behaviors including eating and physical activity. Yoga practice may also lead to a reduction in excessive alcohol and caffeine consumption by enhancing awareness of the physical body and providing alternative coping tools. In light of these benefits, the efficacy of yoga therapy for AF has been an attractive alternative treatment, especially since there are significantly few, if any, negative side effects and yoga is less expensive than medications or surgery.
There is now a small but growing body of clinical trial research evidence documenting the beneficial effects of yoga on patients with heart arrhythmia. A 2012 study from the Sant Gadge Baba Amravati University in India, was the first to present data on the effects of pranayama (yogic breathing) on markers of myocardial (heart tissue) electrical instability. Researchers evaluated 27 patients after a 12-week program of 36 pranayama sessions. The intensity of the exercises was modified and all participants were successful in completing the pranayama intervention. The results showed numerous promising improvements in cardiovascular health. For example, exercise capacity increased by 25% and the indices of ventricular electrical repolarization dispersion (a marker of heart tissue malfunction) was markedly reduced. This last finding indicates a significant decrease in the patients' risk of having ventricular dysrhythmia and sudden cardiac-induced death. These marked improvements suggest that more traditional forms of yoga that include pranayama should be considered in clinical yoga therapy applications.
The first study to examine the impact of yoga in patients with AF was published in 2013 in the prestigious Journal of the American College of Cardiology. Researchers from the University of Kansas Hospital and Medical Center evaluated at 53 patients with paroxysmal AF who were between 18 and 80 years old. All patients received Iyengar yoga training for 60 minutes at least twice weekly and sessions consisted of pranayama, physical yoga exercises and relaxation. The results showed that the yoga intervention significantly reduced the number of symptomatic episodes and improved resting heart-rate and blood pressure. In addition, depression, anxiety, and quality of life scores improved significantly, thereby highlighting the efficacy of yoga in addressing the secondary impacts of AF on mental and physical health. These early findings underscore the therapeutic value of a low-cost, non-invasive behavioral treatment like yoga. Future research is needed to elucidate whether the findings are applicable to more chronic forms of AF.
A more recent study by investigators in the Divisioin of Cardiovascular Medicine at the Danderyd Hospital in Stockholm, Sweden was published in 2017. In this clinical trial, 80 patients with paroxysmal AF were randomly assigned to either a standard care control group or received standard treatment in combination with yoga for 12 weeks. The Kundalini Yoga-based intervention (Mediyoga) was adapted for individuals with cardiac diseases and included deep breathing followed by light movements, Sat Kriya, and meditation. The results showed that yoga significantly improved quality of life scores, an important outcome for this patient population. In addition, heart rate and blood pressure scores were significantly lower in the yoga group when compared to those of the control group. Since hypertension is an important risk factor for AF and most patients have poorly regulated blood pressure, these results suggest that yoga may prove to be an important complementary treatment for this condition.
Despite these encouraging preliminary findings demonstrating the efficacy and absence of significant side effects for yoga interventions in AF patients, they are based on very few trials and more studies with larger sample sizes are required to substantiate these results. Future research is also needed to elucidate some of the mechanisms underlying the markers of electrical instability in heart tissue and how yogic breathing and exercises can positively impact the abnormal electrical activity of heart cells.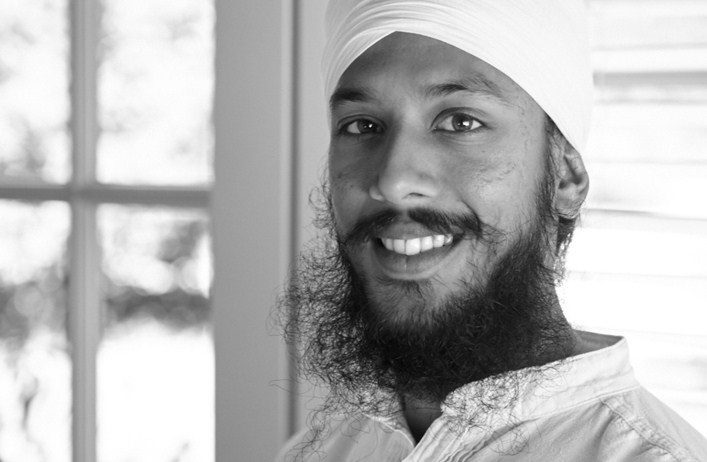 Nikhil Rayburn grew up practicing yoga under mango trees in the tropics. He is a certified Kundalini Yoga teacher and has taught yoga to children and adults in Vermont, New Mexico, Connecticut, India, France, and Mauritius. He is a regular contributor to the Kundalini Research Institute newsletter and explores current yoga research.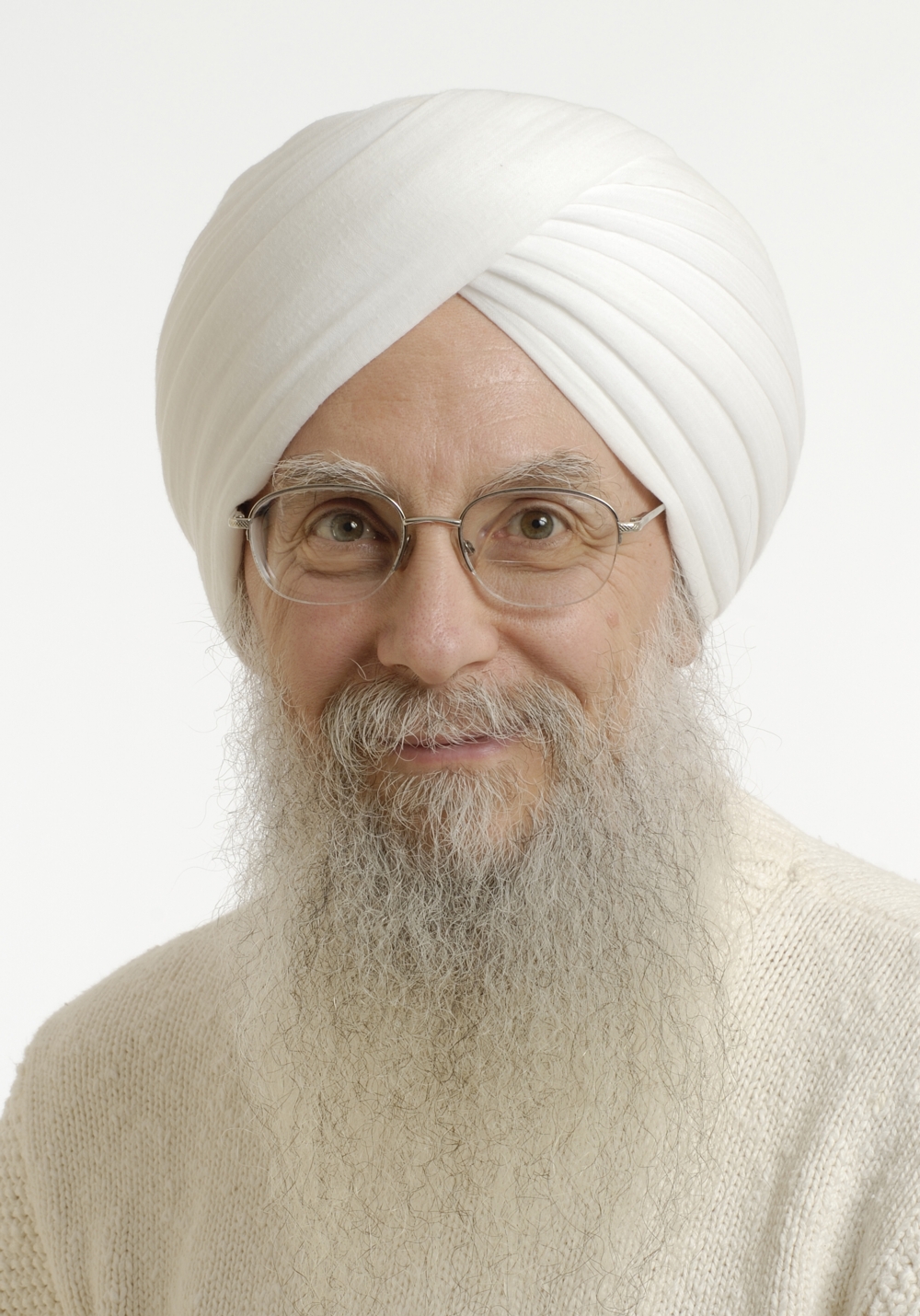 Sat Bir Singh Khalsa, Ph.D. is the KRI Director of Research, Research Director for the Kripalu Center for Yoga & Health, and Assistant Professor of Medicine at Harvard Medical School. He has practiced a Kundalini Yoga lifestyle since 1973 and is a KRI certified Kundalini Yoga instructor. He has conducted research on yoga for insomnia, stress, anxiety disorders, and yoga in public schools, he is editor in chief of the International Journal of Yoga Therapy and The Principles and Practice of Yoga in Health Care and author of the Harvard Medical School ebook Your Brain on Yoga.
---
Sat Nam from The Yogi Bhajan Library of Teachings®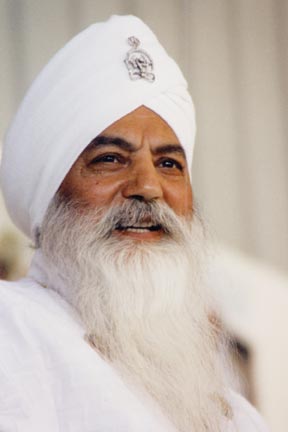 This month we are celebrating Mother's Day and the brilliant advent of spring in the southwest! At the end of May, we are hosting our Spring Fund Drive for the Yogi Bhajan Library of Teachings. This year we will be offering "Mantras with the Master," five recordings of Yogi Bhajan chanting the mantras we know and love. Join us during these 11 days (May 18th- May 28th) and hear that deep tonal resonance of Yogi Bhajan's voice as he chants from the heart.
As many of you know, even though the searchable database is incredible, the work is not done yet! The focus of The Yogi Bhajan Library of Teachings continues to center on archiving, digitizing, transcribing, and editing the thousands more lectures, kriyas, and yoga sets left to us by Yogi Bhajan. The Yogi Bhajan Library of Teachings is funded by donations from you, the global community of students, teachers, and practitioners. We rely on your donations to make possible our ongoing programs and to undertake important new initiatives. Donors like you have built this database resource over the past 15 years and we sincerely hope you will be able to donate again this year.
In Gratitude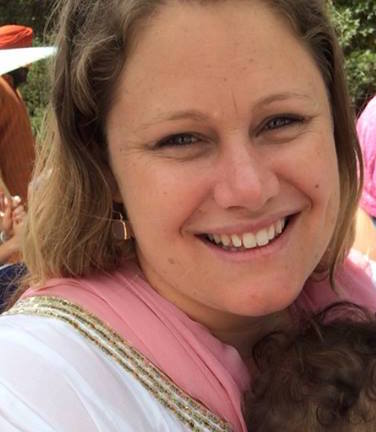 Shabd Simran Kaur Adeniji
The Yogi Bhajan Library of Teachings®
Kundalini Research Institute
Email: donations@kriteachings.org
Find us on Facebook "The Yogi Bhajan Library of Teachings"
www.libraryofteachings.com
---
We Are KRI – A Note from Asia to the International Community
By Sat Sarbat Kaur Khalsa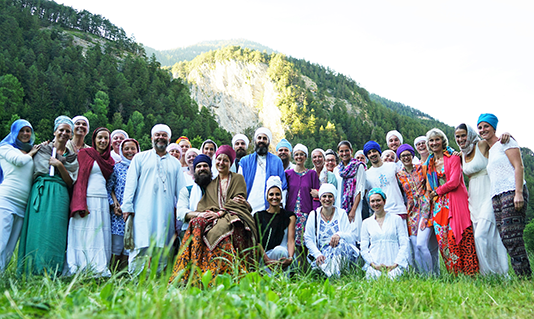 My name is Sat Sarbat Kaur and I am a member of the KRI Board of Directors and a Level One and Level Two Trainer. I serve in Asia and in Europe.
I just came home from 4 days of meetings at the KRI headquarters in Espanola, New Mexico, the land of Yogi Bhajan. The first two days I participated in the meetings of the KRI Board of Directors, of which I have been a member for the past 2 years. The remaining two days were meetings of TTEC, the Teacher Training Executive Committee.
The richness of the experience was amazing and I strongly feel the need to pass this inspiration to the global community because all of you are part of KRI. Sometimes you might feel like there is a "central administration" far distant from you that makes decisions, for which you can do nothing but obey the rules they set. It is time to give you some information about this wonderful community you are part of!
Who is KRI?
Before I traveled to New Mexico some years ago and met the staff who serves KRI at the home office in Espanola, I thought of KRI as a huge entity of people working in elegant and professional offices. That illusion quickly vanished when I met them!
Let me give you some figures:
● There are over 350 teacher trainings per year, in 52 countries and 26 languages, and their number is steadily increasing with each year;
● There are close to 3500 new teachers being certified every year around the world;
● More than 700 trainers work around the globe;
● About 160 of these are Lead trainers;
● There is an ever-increasing number of teachers entering the Academy each year as Intern (the first level of the Academy) to become trainers.
Do you know who makes all this happen? Well, Guru Ram Das of course – and 18 people at KRI who share a simple work space. There is a small team of 3 people dealing with 700 trainers and all their questions and growth through the stages of Intern, Associate, Professional, and Lead; sorting out all the documents, the interviews, and keeping the files. The staff also take care of the Library of Teachings, the summer events, translations of these materials into all the languages, and marketing and sales of KRI books… not to mention review of books for the KRI Seal of Approval.
KRI is a non-profit organization; they do not make money they serve the teachings. Serving on the Board these two days with 6 other members who, like me, travelled at their own expenses and gave their time to serve KRI and indirectly to serve all the trainers in the world, was an incredibly touching and humbling experience.
What is TTEC?
The Teacher Trainer Executive Committee (TTEC) is composed of Teacher Trainers, Associate level or higher, who are willing to travel to Espanola twice a year and take part group meetings. The two-day meeting revolves around how to improve the quality of delivering the teachings and dealing with all the issues around the trainings. During TTEC we create small groups (committees) willing to work on a specific project. Once home, this group brain-storms, comes up with ideas, and present proposals for voting at the next TTEC meeting. There are approximately 20 to 30 people who attend each TTEC meeting, with some consistently being present over the years and some changing all the time. Like for the KRI Board, these people travel at their own expense.
The reason I want to share this is because I realized that KRI and TTEC are us. All of us. We Are KRI. As a Teacher Trainer, if you do not like the decisions that are being made, you have the opportunity to get involved and contribute. Associate, Professional, and Lead Trainers may contact Sarb Jit Kaur, Aquarian Trainer Academy Administrator at sjitk@kriteachings.org. You will be warmly welcomed because all the people of KRI need your support and are doing their best.
KRI in the Past
KRI did not grow out of a plan, and certainly not out of a traditional business plan. It grew organically, following the needs of the expansion and the wishes that Yogi Bhajan had for his teachings after his death. More importantly, it has grown from the work of dedicated and passionate people like you who wish to serve and see Yogi Bhajan's legacy spread around the world.
At the beginning, the Teacher Trainers involved in the decision-making were mostly Americans, since this is the location where Yogi Bhajan lived and taught. Sometimes decisions and materials offered were not in-line with what the international community needed, but that was never a conscious and planned wish of exclusion. It was simply the result of what was possible at the time – local teachers and trainers doing their best to carry the teachings forward.
KRI for the Future
I have seen a tremendous transition going on. This is a historical moment in the teachings of Yogi Bhajan. Those who lived during his time are gradually passing the baton to the new generations coming up. If in the past some of us might have perceived some tendency of control, my experience is that now they are ready and fully willing to pass on everything they have learned and experienced for the teachings to live in perpetuity.
These four days were impregnated by thoughts and comments and ideas on how to expand the governance of KRI to the world, how to include international Teacher Trainers in the decision-making process. Now is the time for international trainers to come forward and get involved and create the KRI they envision that will serve all nations.
Some of the work being done right now include:
● Revision of Teacher Training – delivery and requirements.
● Outreach plans to bring Teacher Training to areas that have not been able to afford Teacher Training and where there are no trainers.
● Revision of the Level 1 and Level 2 manuals, including update of scientific information they contain, lay-out, and ways to deliver the contents.
● Review of competencies, roles and responsibilities for all levels of trainers in the Academy.
● Revision of Level 2 exams.
● Creation of online tutorials in many languages.
● Workbooks to guide mentors and mentees in the growth process within the Academy.
● Streamlining and simplifying the interview process for the development of trainers.
● Developing Teacher and Trainer Forum events around the globe.
● Ways and means to ensure global inclusion in the decision-making processes.
As Teacher Trainers, some of you may be thinking of getting involved. Some may just take this message as an inspiration and feel that they are part of a big, loving family of peers. I feel that worldwide, I do not know any other kind of yoga institution carrying the teachings as it is done in our Kundalini Yoga community – big, but still personal and inclusive. We are an organic body, made of spiritual, human beings.
What I have seen these four days is not at all different from the love, warmth, and coziness that I feel at the end of our teacher trainings with you all. Let's not shrink back, but let's expand forward and include everyone. Sat Nam.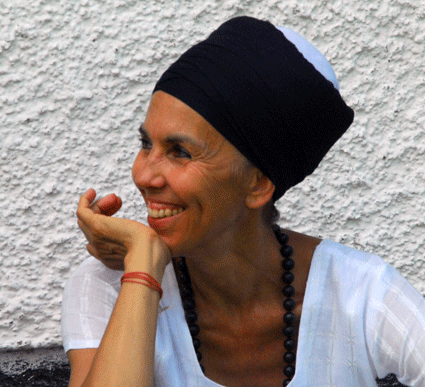 SAT SARBAT KAUR KHALSA
Founder of Ajai Alai Awakening
www.3aaa.asia
Sat Sarbat is a KRI Kundalini Yoga Lead Trainer Level 1 and 2 and Mentoring Lead. She offers KRI teacher trainings in several countries throughout Asia, Australia, and Europe. She offers the SunChild teacher training, a program created by herself for teaching yoga to children. A passionate student of numerology, she has been studying it for several years and offers private numerology consultations and special workshops in that field.
---
The Summer of 2017 Will Be Amazing in Espanola!
Give yourself the gift of an uplifting week of deep meditation right after Summer Solstice Sadhana. Whether you are just starting out on the path of Kundalini Yoga as taught by Yogi Bhajan, Level One certified, working on your Level Two, or thinking about Level Three– we have something for you!

21 Stages of Meditation
June 25th – July 2nd, 2017 in Espanola.
21 Stages of Meditation
Did you know there is no prerequisite training for the 21 Stages of Meditation? All are welcome and your completion of this program counts towards any future Level 3 requirements.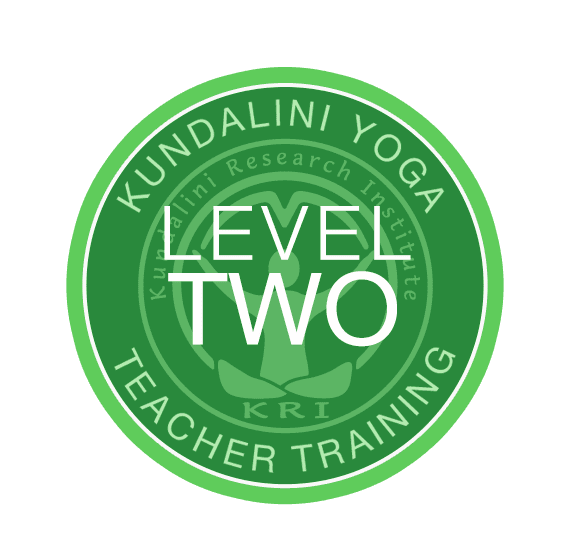 Authentic Relationships
June 25th – July 2nd, 2017 in Espanola.
Transformation – Level Two Program
Level 1 certification is a prerequisite for participation in Level 2 training and to qualify for completion credit of Level 2. Authentic Relationships is one of five modules required for KRI Level 2 Practitioner certification.
Have you considered coming to Level One Teacher Training in Espanola this summer?
---
May 2017 Specials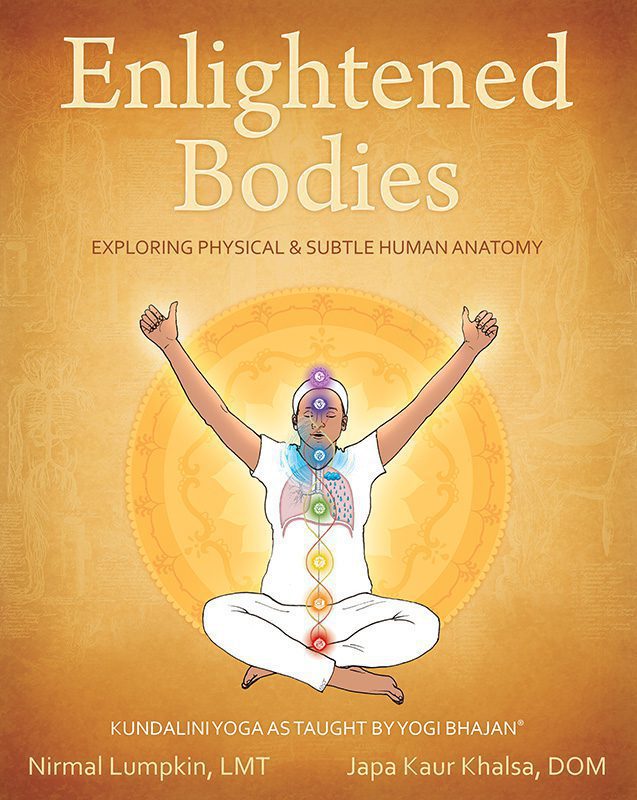 Exploring Physical and Subtle Human Anatomy
Kundalini Yoga as taught by Yogi Bhajan®
Nirmal Lumpkin, LMT and Japa Kaur Khalsa, DOM
Enlightened Bodies inspires and elevates the approach and study of the human body, interconnecting anatomy, physiology and ancient yogic teachings. Enlightened Bodies presents the complexities of the body in a refreshing and approachable style, integrating multiple perspectives including:
• Human Anatomy
• Ayurveda
• Kundalini Yoga
• Traditional Chinese Medicine
• Self-Care
• Other lifestyle traditions
This is an essential book for yoga enthusiasts and healthcare practitioners who are looking for a deeper understanding of the human body and ways to incorporate complementary health practices in their treatment plan.
Regular Retail: $39.95
Promo: $33.96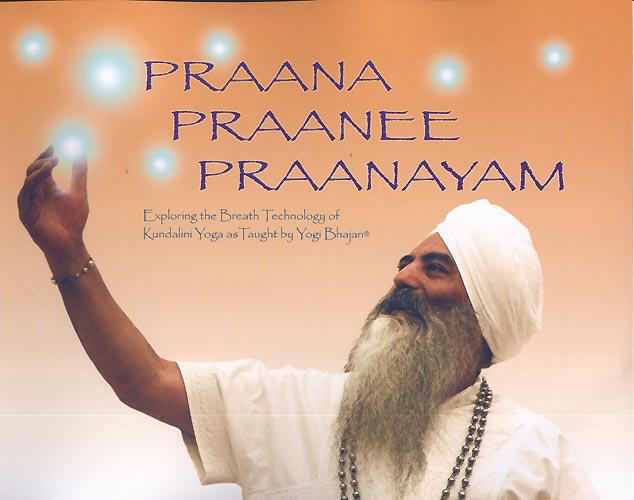 Exploring the Breath Technology of Kundalini Yoga as Taught by Yogi Bhajan ®
Compiled from the Teachings of Yogi Bhajan and illustrated by Harijot Kaur Khalsa
Praana, Praanee, Praanayam is a collection of Yogi Bhajan's quotes and kriyas gathered from lectures throughout his 35-year teaching career in the West. Yogi Bhajan is a Master of praanic energy and these quotes and kriyas can help you to understand and experience who you truly are in the universe of praana.
Regular Retail: $35.00
Promo: $29.75
The Kundalini Yoga with the Master DVD Series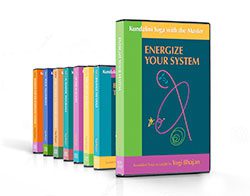 The Kundalini Yoga with the Master DVD Series is your chance to practice a demanding physical kriya with Yogi Bhajan. The all new picture-in-picture guide shows the proper posture and timing while you are challenged to "Keep Up!" by the Master himself.
Volume 1: Energize Your System
Featured in Owner's Manual for the Human Body
Among other benefits, this kriya contains exercises to:
– energize the heart chakra and stomach
– give power to the immune system
– adjust the spine
– cleanse the liver and purify the blood
Volume 2: Balance the Vayus
Featured in Owner's Manual for the Human Body
There are five principal Vayus: Praana moving in the heart area; Udaana in the throat; Samaana in the navel region; Apaana in the pelvic floor; and Vyaana which circulates throughout the whole body. This set moves all five Vayus of the body and brings equilibrium to the glandular system.
Volume 3: For Mental Balance
Featured in Owner's Manual for the Human Body
Concludes with Yogi Bhajan playing the gong while you nap. Yogi Bhajan said that by regularly practicing the first and second exercise in this kriya for three minutes each and then repeating frog pose 108 times you can achieve physical and mental health.
Volume 4: Optimum Health
Featured in Owner's Manual for the Human Body
Refine your radiance with Optimum Health. This physically demanding set is balanced with great moments of relaxation including an 11-minute nap to Guru Ram Das Lullaby and a gong meditation.
Volume 5: Automatic Endurance
featured in the manual Owner's Manual for the Human Body
Let this DVD show you:
– Conscious breath for total self-purification
– The Power of baby pose
– How to develop tolerance, grit and nerves of steel
Volume 6: Wake Up the Body to Handle Stress and Strain
Featured in the manual Owner's Manual for the Human Body
This video contains ideal exercises to do in bed or just out of bed first thing in the morning!
Volume 7: Yogic Salutations
Featured in the manual Self Knowledge
This kriya incorporates a variety of salutations including:
– Narda Pranaam
– Hans Pranaam
– Guru Pranaam
Volume 8: Massage for the Lymphatic System
Featured in the manual Physical Wisdom
Stimulating eliminative movement in the lymphatic system is essential to a strong body and healthy immune system. Give your lymphatic system a massage with this original kriya taught by Yogi Bhajan!
All DVDs in this series:
Regular Retail: $19.95 per DVD
Promo: $16.96 per DVD
Or get the entire set for the everyday low "set price" of $119.70 (25% off full retail)
KRI Recipe of the Month
Mediterranean Roasted Vegetable Orzo with Chick Peas
By Sat Kartar
The Vegetables
1 small eggplant, peeled and ¾ inch diced
1 yellow bell pepper, 1 inch diced
1 red bell pepper, 1 inch diced
1 fennel bulb
1 red onion, peeled and 1 inch diced
2 garlic cloves, minced
1 ½ teaspoons kosher salt
1 ½ teaspoons freshly ground black pepper
Preheat the oven to 425 degrees F. Toss the eggplant, bell peppers, fennel, onion, and garlic with the olive oil, salt, and pepper in a large pan. Roast for 40 minutes, until browned, turning once with a spatula.
The Orzo
1 medium red onion
2 tablespoons fennel seeds
3 tablespoons extra virgin olive oil
½ lb. orzo pasta
Sauté one red onion and 2 tablespoons fennel seed in 3 tablespoons olive oil slow and low, developing a caramelized flavor.
Boil ½ pound orzo separately until al dente, then toss with onion and fennel seed sauté mix.
The Chickpeas (garbanzo beans)
1 clove garlic
2 tablespoons extra virgin oil
1 15 oz. can of cooked chickpeas
1 tablespoon tahini paste (sesame seed paste)
Slow roast garlic in 1 tablespoon olive oil, add 15 oz. cooked chickpeas and stir in 1 tablespoon tahini
Mediterranean Flavor Layer Mix
4 scallions, minced (white and green parts)
¼ cup pinoli (pine nuts), toasted
¾ pound feta, ½ inch diced (not crumbled)
15 fresh basil leaves, cut into julienne
The Dressing
1/3 cup freshly squeezed lemon juice (2 lemons)
¼ cup extra virgin olive oil
1 teaspoon kosher salt
½ teaspoon freshly ground black pepper
Whisk ingredients together
To Plate
First layer the orzo, then chickpeas, next vegetables, then the flavor layer. Repeat, ending with flavor layer. Decorate plate with dressing in a circle. Garnish with fennel fronds.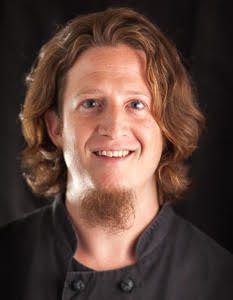 SAT'S SECRETS –
Many people are sensitive to the alkaloids in nightshades like the peppers and eggplant in this recipe. Their bodies react with inflammation or allergy-like symptoms. Avoid these vegetables if you think you are sensitive. Replacements could be butternut squash, okra, or halved baby artichokes.
Fennel seeds and bulbs are great digestive aids
---