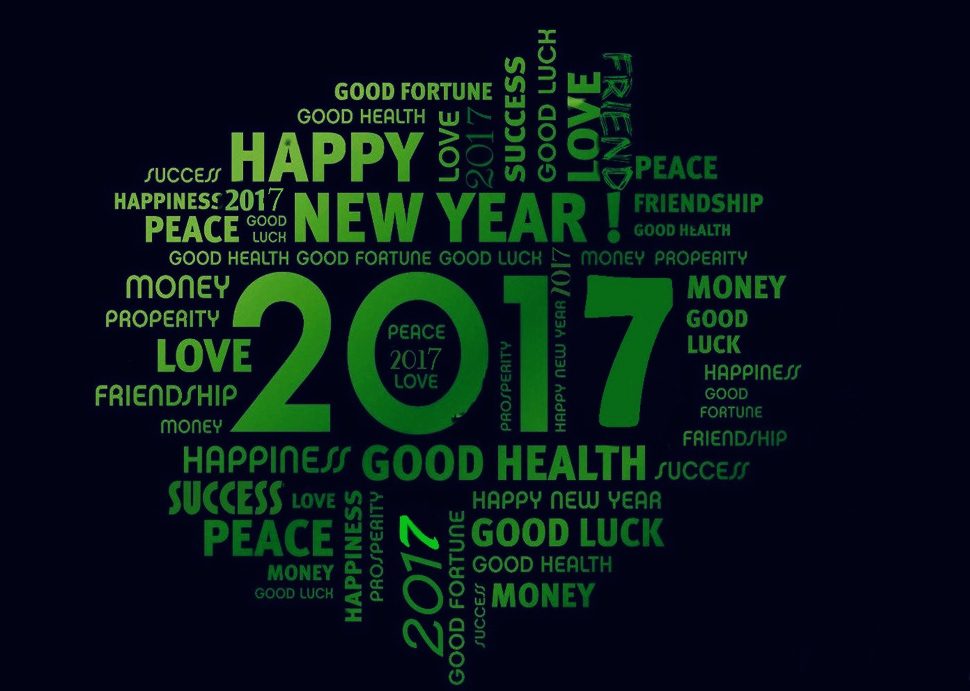 January 2017
---
A Note From Nirvair
Sat Nam. Greetings and Happy New Year from New Mexico!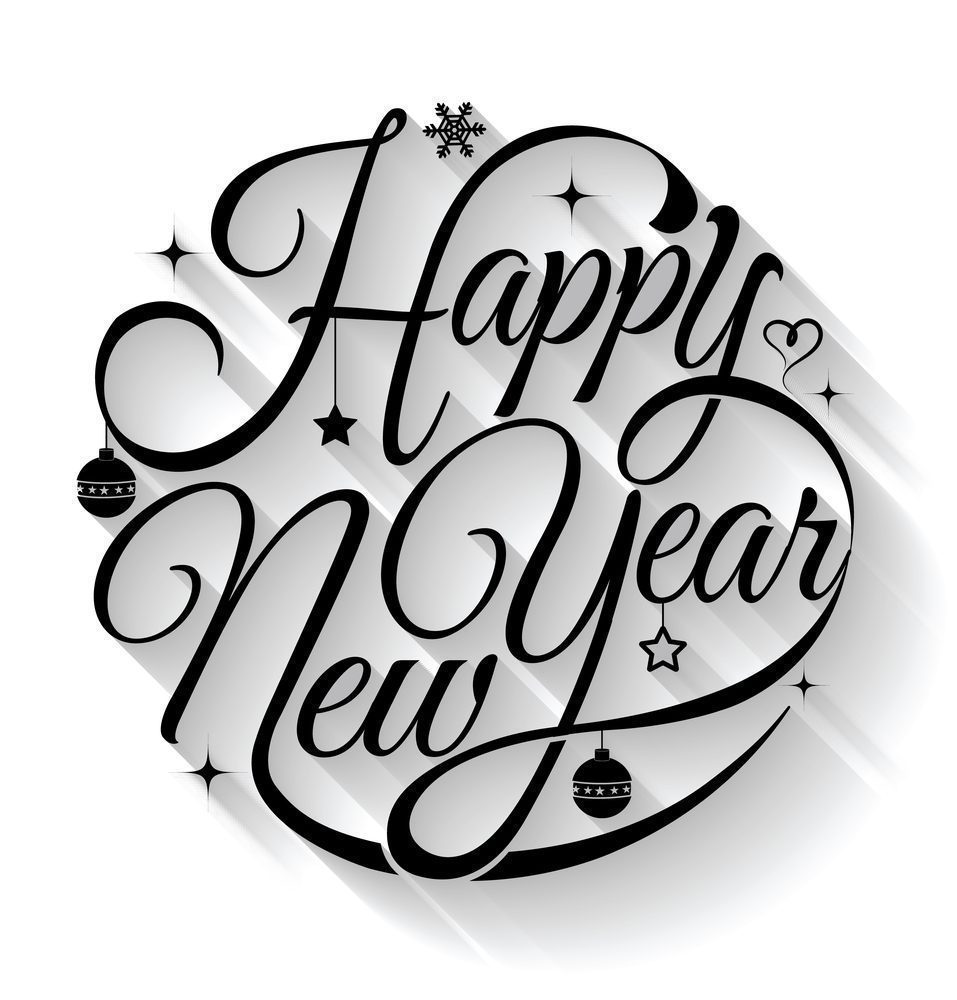 KRI is honoring two ground-breaking individuals in 2017 with the KRI Outstanding Achievement Award. The KRI Board has selected Guruka Kaur Khalsa from New Mexico, and GuruJivan Kaur Khalsa from Australia for their many years of service, steadiness, and dedication to Kundalini Yoga as taught by Yogi Bhajan®. Both beautiful teachers are leaders and pioneers, sacrificing a lot to bring Kundalini Yoga to people around the world. They have worked hard, organized events, founded institutions, and inspired students and teachers alike. I am very happy that we can honor them with the Outstanding Achievement Award on our website for all of 2017.
Have you visited The Yogi Bhajan Library of Teachings® accessible online database lately? It has many new additions and features this year including hundreds of new lectures, hundreds of new kriyas, and new historical notes.
Yogi Bhajan left a New Year's message for us on December 31, 1987 in Florida. It is a timeless message and a reminder to relate to our spirit – our infinite nature and Self. He said,
"I was talking to somebody on the telephone wishing them a Happy New Year, because on the East Coast it is already January 1st, and she was telling me, "Oh my God, last year was terrible!"
I said, "How come? You have eyes you can see through; you have ears you can hear with; your tongue is speaking; what else do you want? Millions of people cannot see. There are thousands and hundreds of thousands of people who cannot hear.
"Sometimes for very minor things we become so obnoxious, so rude, so crude, and say things that are not understandable. We want to close this year, 1986, with the idea that we are here. We want to rejoice; we want to be happy. We understand the tragedies, we understand that bad things that happened to us, but we also understand that despite everything we are here and being here is a triumph over tragedy. We want to start the new year with a simple idea – that our anchor is with the Guru and God and that shall bring us through. That is what "Ang Sang Wahe Guru" means.
"Ang Sang Wahe Guru is not that we say it but we don't feel it; that we say it but we don't relate to it. We have developed a habit of saying things that are very ugly, very dirty, very hurting. We say those things but that is not our near-the-fact reality. We are human beings. I personally feel, and I'd like to share with you, that when a person is unkind to anyone, that person is worse than an animal. People can be very unkind to God, very unkind to Mother Nature, because they feel that what they have is not enough. With some people, there is never enough. You listen to them complaining, blaming, and always feeling someone else is better than them."
Thanks again for a wonderful 2016. And thank you for sharing the monthly video kriyas with me!
May we live in Ang Sang Wahe Guru in 2017. May we share our blessings and may your New Year be filled with good cheer, keep up spirit, and deep contented happiness.
In God I dwell,


Nirvair Singh Khalsa
CEO KRI
---
2017 Outstanding Achievement Awards
Each year the KRI Board of Directors select one or more people to honor for their commitment, their integrity, and their service. The Outstanding Achievement Award is a peer acknowledgement that says, "Thank you for your hard work and your service to humanity. We are so grateful to be walking this Path with you!"
This year, the KRI has selected two outstanding women for their pioneer spirit, their internal strength, and their keep-up spirit. When the Siri Singh Sahib came to the United States in 1969, he proclaimed that he came to create teachers, not to gather students. To fulfill this mandate, he spent some very short but intense time teaching his first students and then sent them off to establish teaching centers of their own – all around the world. The world in the early 1970s was not like it is now, and yoga was mostly unheard of in the far-flung places that these trailblazers went. They spent many hard years teaching alone, learning as they went, and building the foundations of what is now the international organizations of KRI, 3HO Foundation, IKYTA, and Sikh Dharma.
There are so many people who kept-up and selflessly served. This year, KRI has selected GuruJivan Kaur and Guruka Kaur Khalsa for the 2017 Outstanding Achievement Award – two women who are shining examples of this spirit.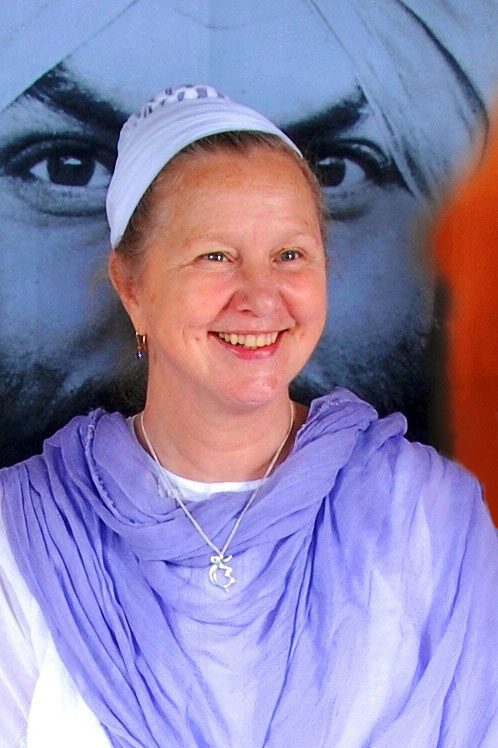 GuruJivan is the Lead Teacher Trainer of Kundalini Yoga as taught by Yogi Bhajan© in Australia and New Zealand. She has been teaching in the region for over 45 years, serving Hong Kong, Thailand, Malaysia, Singapore, the Philippines, Nepal, and many other countries as well as her adopted home in Australia. She has dedicated her life to teaching and serving as many people as possible, offering the golden chance to experience what it is to live in conscious awareness. With the wealth of her experience, she mentors others to become teacher trainers so that more and more people can experience the joy of their own true Self within.
GuruJivan met Yogi Bhajan when she attended Summer Solstice Sadhana as a teenager. He saw in this young woman an uncommon strength and the rare gift of being a true teacher, someone dearly needed by the world. That day her told her that despite the circumstances of her birth she was not an "American," and that she was destined to serve people. She went on to study Kundalini Yoga directly under the Master and, at the young age of 20, he sent her to Hong Kong to teach. She kept-up and never looked back. Read more about her story here.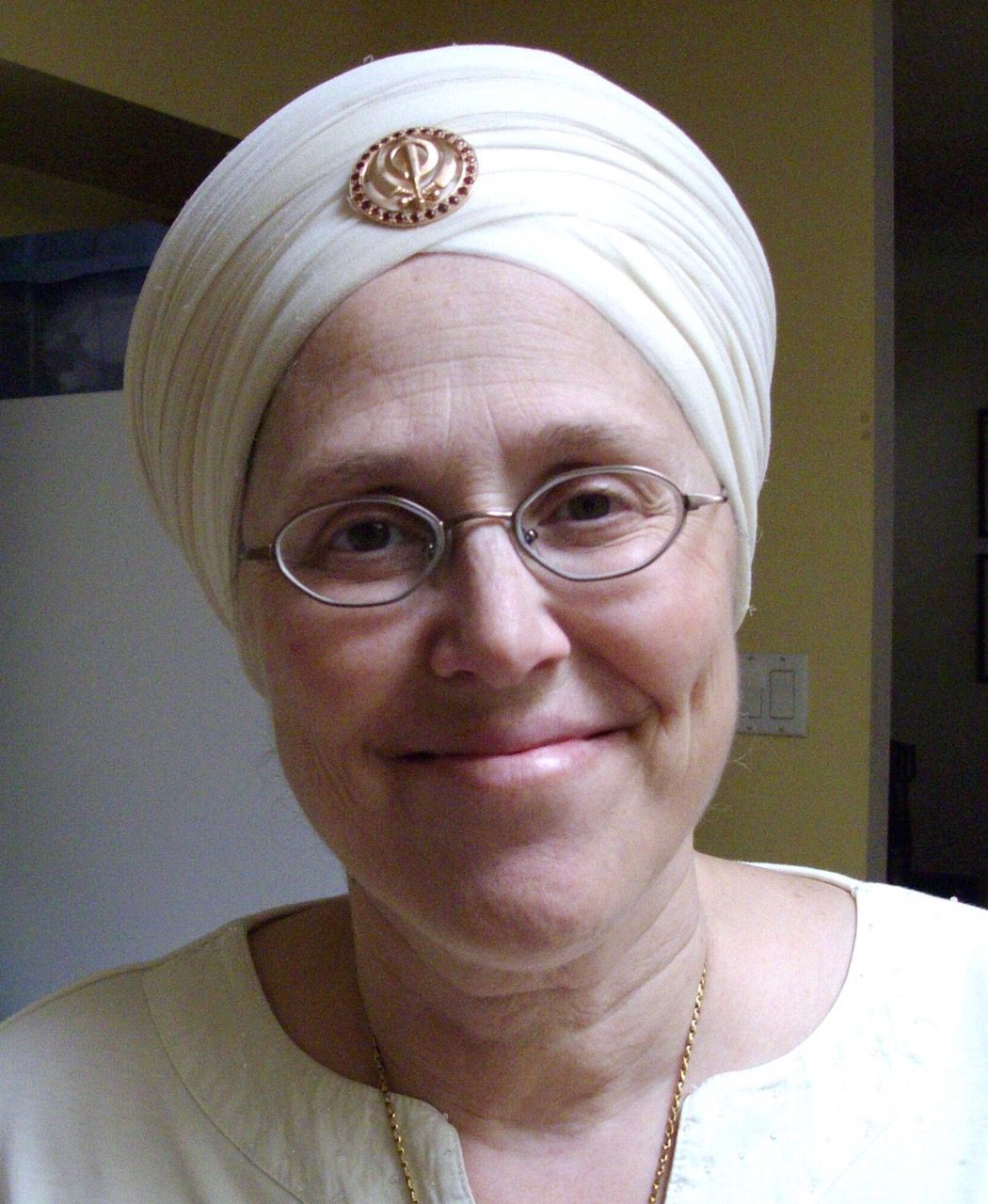 Guruka Kaur is the Executive Director for Ethics and Professional and Spiritual Standards (EPS), and the founding administrator for this important department. Through her work at the International Kundalini Yoga Teachers Association, she recognized the need for a comprehensive ethics statement as the number of Kundalini Yoga teachers grew. Guruka Kaur pioneered the EPS office to serve all of Yogi Bhajan's nonprofits organizations, ensuring that the legacy organizations live up to the standards set by the founder.
Starting new and important projects is well-known for Guruka Kaur as she has been a ground-breaker her whole life. In the early 1970's, she and her husband Guruka Singh (founder of SikhNet) set off to open a 3HO Ashram in Columbus, Ohio. Ohio was far from the epicenter of the cultural revolution of the 1960's, but the Gurukas made a cozy home and a thriving ashram. Read more about her story here.
Congratulation to GuruJivan Kaur and Guruka Kaur for this well-deserved award. KRI will feature them on our website throughout 2017 to inspire us and all our new instructors who aspire to the role of teacher.
---
Yoga Research
The Science and Research on Yoga for Arthritis
By Nikhil Ramburn and Sat Bir Singh Khalsa, Ph.D.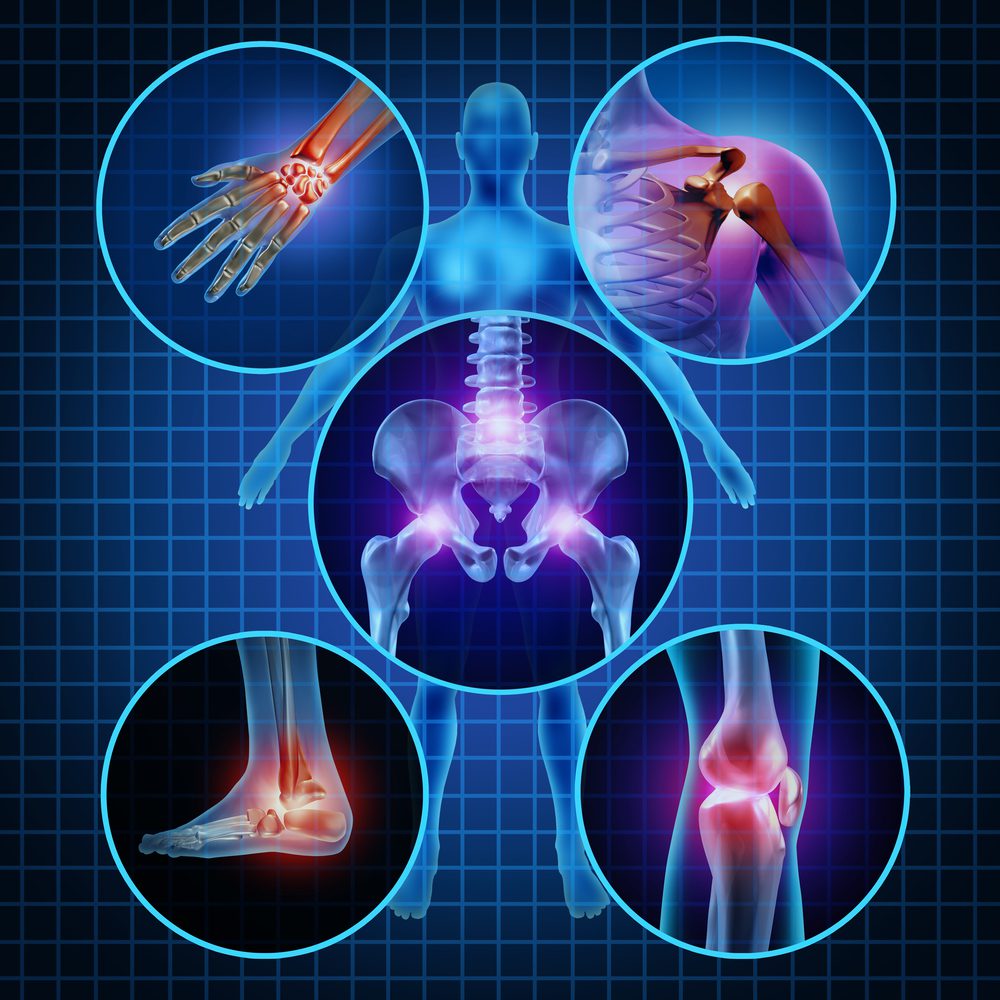 Osteoarthritis (OA) is the most common form of arthritis and is characterized by degenerative joint changes that cause pain and decreased function over time. In addition to loss of joint function and muscle strength, OA symptoms include pain, sleep disturbance which can lead to depression, anxiety, and social isolation. Since the most commonly affected joints in OA are the hip and knee joints, which are essential to mobility, arthritis is the most common cause of disability. In fact, approximately 50 million US adults have doctor-diagnosed arthritis with older adults being the most affected. It is noteworthy that non-Hispanic blacks and Hispanics have worse arthritis impact despite having the same or lower prevalence of arthritis compared to non-Hispanic whites. Given the high prevalence and chronic nature of OA, it imposes upwards of $60 billion in healthcare costs and lost productivity in the U.S. The joint degeneration caused by OA is currently irreversible and conventional treatment focuses primarily on symptom alleviation and maximizing joint function.
The common therapies for OA include gentle exercise, heat and cold application, stress reduction, weight management, and pharmacotherapy. Unfortunately, chronic use of pain-relief medication such as acetaminophen may have significant side effects on the liver and nonsteroidal anti-inflammatory drugs can impact the stomach and cardiovascular system. On the other hand, appropriate exercise has few negative side effects and is effective at reducing pain, increasing day-to-day function, and improving sleep. However, arthritis itself is one of the most common reasons for limiting physical activity. Therefore, in order to improve quality of life, many patients need to find ways to take more responsibility and initiative for their own care, which is why attention is increasingly focused on non-pharmacological interventions that enhance self-care and self-efficacy.
Complementary and integrative approaches include yoga which is known to improve self-efficacy in patients with chronic diseases. A key practice underlying this is the increase in mindfulness and mind-body awareness that is a hallmark of the meditative component of yoga practice, making patients more aware of the effects of their behaviors on their condition. This allows them to gravitate towards beneficial behaviors and away from negative ones. Furthermore, yoga practices are well known to reduce chronic stress, which not only impact the disorder itself but can also lead to a cascade of positive outcomes on other comorbid factors of OA such as improved sleep, decreased anxiety, and a better ability to detach from the psychological experience of pain. In addition, yoga comes with the benefits of physical exercise exercises including stretching, strengthening, and balance and the associated safety component in the ability to adjust pace and intensity.
Existing biomedical research on the efficacy of yoga for OA is promising and shows some evidence of reduced pain, sleep disturbance, and disability. A recent systematic review published by researchers at the University of Minnesota and Florida Atlantic University in the American Journal of Physical Medicine & Rehabilitation in 2016, examined 12 reports, four of which were randomized controlled trials (RCTs) involving a total of 589 participants with OA-related symptoms. This study found that yoga interventions resulted in reductions in pain, stiffness, and swelling but the results on physical function and psychosocial well-being were inconclusive because of the variety of outcome measures used. Of all OA symptoms, yoga seems to have the most positive effect on pain. Not surprisingly, there also seems to be a strong positive relationship between the number of yoga sessions per week and the efficacy of yoga in physical function and emotional well-being in the reviewed studies. This is encouraging since it suggests that the repetition of yoga exercises does not have negative effects on the joints of OA patients and therapeutic yoga programs for OA patients could focus on sustained daily practice as opposed to weekly interventions. In fact, no adverse events were reported. Unfortunately, the majority of the trials were of medium methodological quality and only one trial was of high quality, which prevents us from drawing definitive conclusions at this point.
The first RCT to assess the effect of a yoga intervention on patients with OA of the hands and fingers was published in the Journal of Rheumatology in 1994. Results revealed that the 8-week long, weekly yoga practice yielded significantly greater improvements than the controls' measures for pain, tenderness, and finger range of motion. Another early study, also from 1994, looked at a different type of arthritis, rheumatoid arthritis (RA). This first-ever RCT examining the effects of yoga on RA included 20 participants, in which the intervention group practiced gentle physical postures and breathing techniques whereas the control group received their usual medical treatment. After 3 months, grip strength increased significantly in the yoga group but not in the controls. Both of these early studies were relatively short in duration and underpowered, but they did provide us with the first demonstration of the potential of yoga as an effective therapy for arthritis.
More recently in 2015, the first published study to attempt the design of a yoga strengthening program with functional relevance was conducted by Brenan et al. in Ontario, Canada. This single-group trial included 45 women with knee OA undergoing a yoga program focused on lower extremity strengthening and hip mobility using a variety of squats and lunges. Improvements were observed in all subscales of the knee injury and Osteoarthritis Outcome Score, such as decreased pain and improved quality of life, with the greatest improvement occurring in the sports and recreation subscale.
Another landmark study published in the Journal of Rheumatology in 2015 is the largest-ever RCT of yoga for OA and RA. 75 sedentary adults with RA or knee OA were randomly assigned to 8 weeks of yoga (two 60-minute classes and 1 home-practice per week) or to a delayed treatment control (waitlist). Moonaz et al. found that yoga was associated with substantial improvements in physical and general health perceptions, pain, energy, and mood when compared to the control group. In addition, yoga was not associated with any adverse effects. It is worth noting that this is only the second study in arthritis (of 20 published to date) to include safety data. This preliminary evidence is encouraging and suggests that yoga may help sedentary individuals with arthritis safely increase physical activity and improve physical and psychological health as well as quality of life.
In summary, the current body of evidence points towards decreased pain in yoga program participants and suggests improvements in several risk indices mentioned previously such as mood and quality of life. However, additional studies with active comparison groups in diverse settings and other forms of arthritis are necessary to support these findings and establish the benefits of yoga in relation to traditional exercise. Currently, an ongoing pilot study at the National Institutes of Health Clinical Center, in Maryland is the first to evaluate the feasibility and acceptability of a yoga intervention for arthritis in minority communities. Future studies in diverse settings are vitally important because of the high impact of arthritis in minority populations.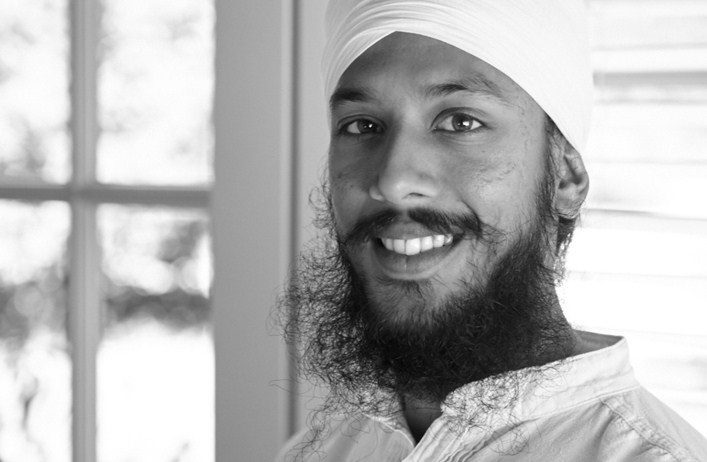 Nikhil Rayburn grew up practicing yoga under mango trees in the tropics. He is a certified Kundalini Yoga teacher and has taught yoga to children and adults in Vermont, New Mexico, Connecticut, India, France, and Mauritius. He is a regular contributor to the Kundalini Research Institute newsletter and explores current yoga research.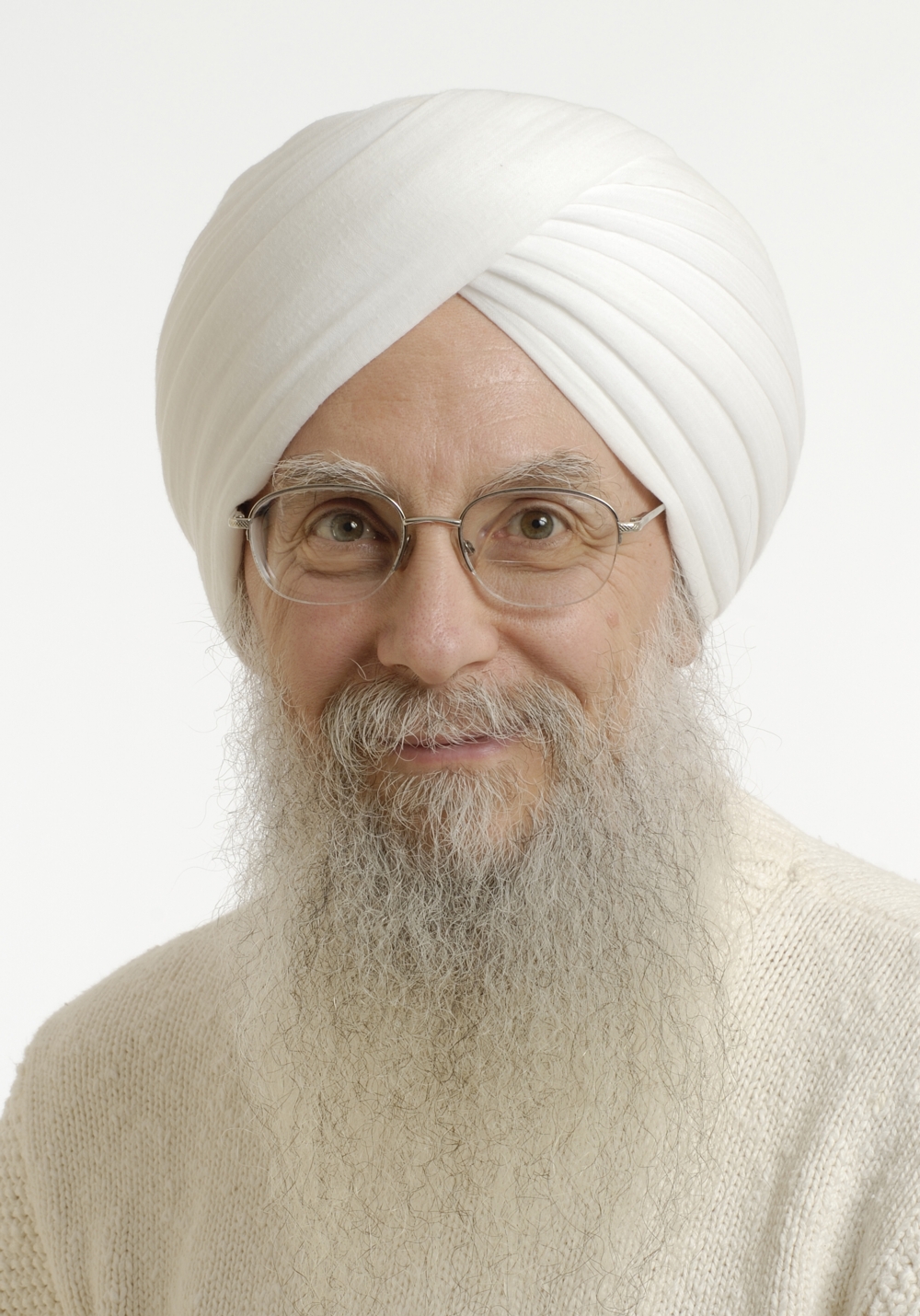 Sat Bir Singh Khalsa, Ph.D. is the KRI Director of Research, Research Director for the Kripalu Center for Yoga & Health, and Assistant Professor of Medicine at Harvard Medical School. He has practiced a Kundalini Yoga lifestyle since 1973 and is a KRI certified Kundalini Yoga instructor. He has conducted research on yoga for insomnia, stress, anxiety disorders, and yoga in public schools, he is editor in chief of the International Journal of Yoga Therapy and
The Principles and Practice of Yoga in Health Care
and author of the Harvard Medical School ebook
Your Brain on Yoga
.
---
Happy New Year from The Yogi Bhajan Library of Teachings®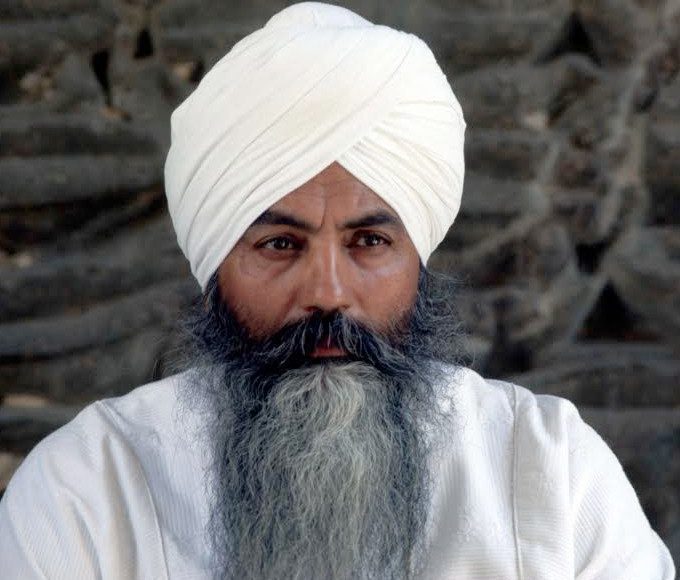 So many generous donations came through last month in our Winter Solstice Fund Drive that we can't thank you enough. But I will try – Thank you!! Your gifts are the fuel that is growing this incredible resource of Yogi Bhajan's teachings and we are so blessed to have your support.
We hope you are all having a wonderful start to your new year. For many of us, this time of year brings a renewed sense of commitment to our daily practice, commitment to health, wellness, or anything we want to shift in our lives. In this lecture from New Year 's Eve 1998, Yogi Bhajan wishes his students a prosperous New Year and reminds us about the importance of our daily Sadhana and a trust in our Dharma. He says;
"Do not worry. The key word for this year, which can give you all the life you need, is your sadhana. Sadhana is such a beautiful companion, she will pull you from nothing to everything. But it requires a discipline on your part and it requires a continuity. We have become Dharma within ourselves, complete and desirable. Some of us, under some circumstances, doubt that very much. But doubt is natural, because when you don't doubt you have then dharma. When you doubt you don't have dharma. And doubt is an individual faculty to see that we require this doubt. No my friends, that is not what the right mental stage is. Mental stage is when you let your mind watch what God wills, without doubt. How beautiful you will look. How saintly will you look. How radiant you will look. Many people will love you and experience with you the calmness, tranquility, and quietness. And from your strength they will grow – that is also the Shabad. You emit light and that touches the boundary of other people's arc line and aura. They enrich themselves and this grace is called the best of the human race. I wish you a prosperous, prosperous, prosperous New Year …Bless all, bless the Khalsa in this coming year with prosperity and with success, with happiness and with unity. Bless the world with peace. May all have their dreams come true."

Yogi Bhajan, December 31st, 1998.
Read or listen to the original lecture here on The Yogi Bhajan Library of Teachings®. What a beautiful reminder at the start of the New Year about our Sadhana and our Dharma, two elements that affect every aspect of our lives. May this year be one of prosperity and joy for all of you. May our Sadhana strengthen and our Dharma be ever present in our minds.
Thank you for continuing to support this invaluable work of preserving these teachings!
In Gratitude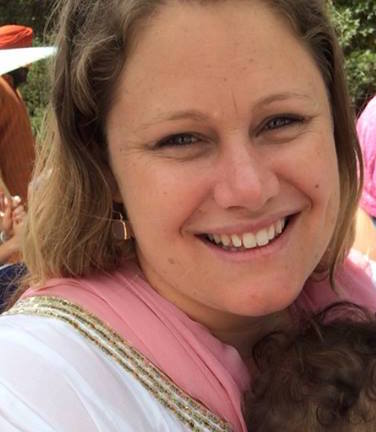 Shabd Simran Kaur Adeniji
The Yogi Bhajan Library of Teachings®
Kundalini Research Institute
Email: donations@kriteachings.org
Find us on Facebook "The Yogi Bhajan Library of Teachings"
www.libraryofteachings.com
Shabd Simran Kaur Adeniji was blessed to be raised in the 3HO community. Originally from Oregon, she attended school in India from the age of 6 years old. Her professional background lies in woman's health and community building, spending many years abroad as a midwife. She is a Conscious Pregnancy Instructor and has a deep love for Yogi Bhajan's teachings. She integrates these precious teachings in her work as a midwife and educator. Today Shabd Simran serves the Yogi Bhajan Library of Teachings® and is a tireless advocate for the Endowment Fund.
---
We Are KRI – The Aquarian TeacherTM Program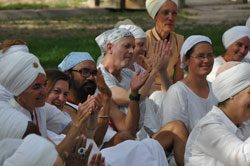 As we move into 2017, the shortest day of the year is behind us in the Northern Hemisphere but it is yet to come in the Southern Hemisphere. For all of us it is a time of renewal. "We Are KRI" heads into a year of growth and outreach, with personal and group expansion. What is "We Are KRI"? Who is "We Are KRI"?
"We Are KRI" is the community of Trainers, Teachers, and students of the Aquarian TeacherTM Level One, Level Two, and Level Three Teacher Training Program. The program was designed, named, and developed under the personal direction of Yogi Bhajan. KRI Trainers and Teachers are dedicated to delivering these trainings in purity, as given by Yogi Bhajan. It is our mission, and our humble privilege, to preserve and share the teachings of Kundalini Yoga as taught by Yogi Bhajan®.
Here is a quick overview of the Three Levels of Aquarian Teacher Program:
Level One is the Instructor – Students make the commitment to serve the world through teaching Kundalini Yoga. This is a powerful responsibility as the world needs this technology now, more than ever.
Level Two is the Practitioner – Instructors continue to go deeper into their practice of this technology of body, mind, and spirit and practice teaching. During this time their knowledge of the information transforms into wisdom, powered by their personal practice and by their ever-deepening experience. There are five modules in Level Two.
Level Three is the Teacher – in this level, Practitioners serves the world through Seva and continue to expand their spiritual maturity. They dive deeper into their meditative experience through the practice and completion of a 1000-day meditation and work with a team of peers to self-initiate themselves as a Teacher. The 21 Stages of Meditation is the only course required for Level Three completion and this may be done at any time, even prior to registering for Level Three training.
Levels One and Two of teacher training are facilitated and delivered by teams of Trainers around the world in over 52 countries and 30 languages. These global trainings have grown to over 250 Level One Programs that graduate more than 3500 Instructors each year. Plus, there are 150 Modules of Level Two taught annually. Level Three, which is completing its roll out in the summer of 2017, has had 35 Alpha stage participants and 110 Beta participants.
To deliver these programs there are over 700 Trainers in the Aquarian Trainer Academy. Of these, there currently are 160 Lead Trainers who are responsible for the organization and delivery of these programs. Their teams are drawn from among the 150 Professional Trainers, 137 Associate Trainers and more than 250 Interns. Our ranks are growing year by year.
These teams of trainers teach in orphanages, prisons, women's centers, large cities, and small towns side-by-side with new teachers who ranging in age from 17 to 75. KRI develops this team of trainers through the Aquarian Trainer Academy development program. To learn more about the Academy and how one applies and moves through the program please visit the Aquarian Trainer Academy
The "We Are KRI" corner of the newsletter presents articles on Teacher Training from around the globe to highlight the beautiful service of our global programs. One question I am often asked is, "How do I know if a Kundalini Yoga Teacher Training is a legitimate KRI program?" This is a very good question. For information you can visit the KRI website here. If you have further concerns, you can always write to KRI and ask about a specific program. Here are some useful questions to ask to recognize a legitimate Kundalini Yoga Teacher Training:
1. Who will I be certified with once I complete this training?
Correct answer: "KRI", and possibly also "Yoga Alliance."
2. What are the course textbooks?
Correct answer: "Aquarian Teacher, Master's Touch."
3. How many hours is the course?
Correct answer: "220."
4. Is this course recognized by the Kundalini Research Institute?
Correct answer: "Yes."
5. Is this course trainer and program listed in the KRI Trainer's Directory?
Correct answer: "Yes." http://www.kundaliniresearchinstitute.org/kri-trainers
6. Is the course trainer approved by the Kundalini Research Institute as a trainer?
Correct answer: "Yes."
7. Is White Tantric Yoga as taught by Yogi Bhajan a part of this training?
Correct answer: "Yes."
8. Will I be able to attend the 5 Aquarian Teacher Level Two courses once I complete this training?
Correct answer: "Yes."
9. May I be listed in the IKYTA international Kundalini Yoga teacher's directory when I complete this course?
Correct answer: "Yes."
10. Will I receive the monthly KRI newsletter once I complete this course?
Correct answer: "Yes"
If you have asked these questions and received the correct answers from your Trainer, then you have done your homework and can trust that you will receive quality training. If not, then please be aware that you are registering for a training that is not approved by the KRI regulatory body or the International Kundalini Yoga Teachers Association (IKTYA). We may not be able to help you if you are dissatisfied with your course or trainer.
Would you like to host a Level One Program in your area? Are you aware of a location that needs to bring Kundalini Yoga into its community but needs support? Please write to KRI at teachertraining@kriteachings.org and we will work with you.
Did you know that Japan just had its first KRI Level One Teacher Training Program? Read about it next month in the "We Are KRI" area of the newsletter.
News From KRI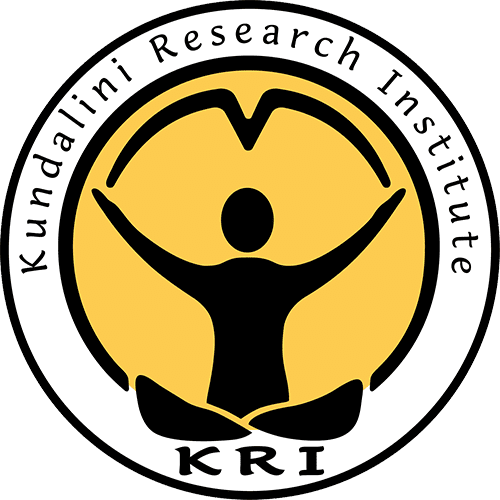 ---
---
---
---
---
---
---
---
Message & Meditation of the Month

---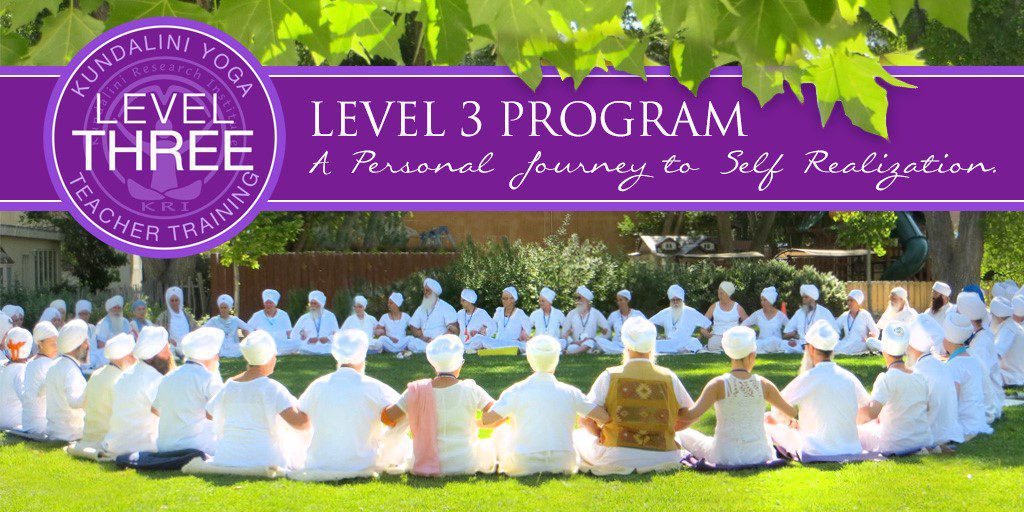 "… You get a really deep experience of yourself as reflected through your peer group and you get a deep reflection of yourself through your own thousand day meditation practice… And then you get to express yourself through your Seva legacy and it really gets to be something that's you, that you didn't even know was you when you began the legacy Seva." ~Level Three Graduate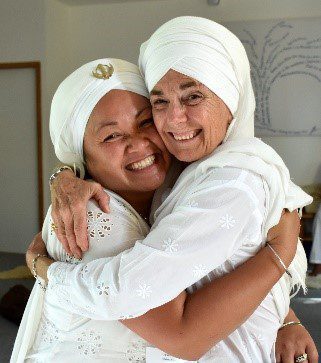 APPLY TO THE LEVEL THREE PROGRAM NOW!
CLICK HERE to Start the Application Process Today
Step 1: Application – Deadline: January 16, 2017
Step 2: Self-Reflection Form
Step 3: Register and Pay for the Mela
2017 MELA Dates & Location
The annual gathering for Level Three participants
June 12th – 14th: Espanola, New Mexico
July 25th – 27th: Chateau Anand, France

For more information about the Level Three program,
visit: LevelThree.KundaliniResearchInstitute.org
email: LevelThree@KriTeachings.org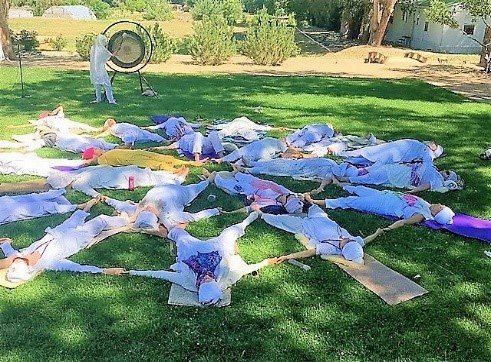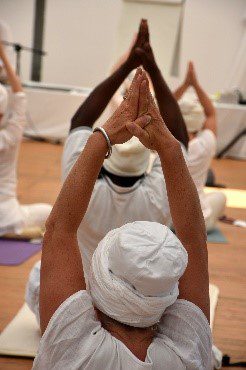 ---
KRI January 2017 Recipe of the Month
Excerpt from:
From Vegetables, With Love: Recipes and Tales from a Yogi's Kitchen
(Revised and Expanded New Edition)
Siri-Ved Kaur Khalsa
Hearty Winter Borscht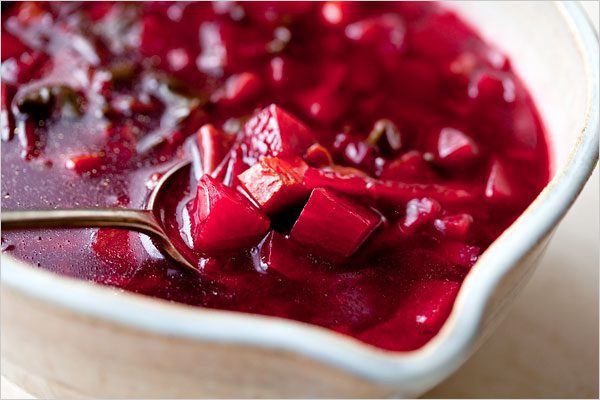 Yield: 6 servings
6 medium beets with greens (2 bunches)
12 ounces white or red rose potatoes
1–2 carrots
4 cups vegetable broth or water
2 tablespoons ghee or oil
1 onion, finely chopped
½ teaspoon black pepper
1 teaspoon salt
1 tablespoon lemon juice
½ pint sour cream (optional garnish)
½ cup chopped green onions or cilantro for garnish
Rinse beets, cut off tops and root ends, and carefully peel. Cut into ¼-inch bite-size slices. Discard root ends. Coarsely chop greens. Scrub potatoes and cut into bite-size cubes. Scrub carrot and slice into ¼-inch rounds. Bring 4 cups water to a boil. Add beets, greens, potatoes, and carrots. Return to boiling point, then lower heat and simmer for about 30 minutes (until tender). Meanwhile, heat the ghee or oil in a small fry pan over a medium flame. Add chopped onion and sauté until quite tender and barely browned. You will need to stir frequently to prevent browning.
Place 2 cups of vegetables with 1 cup of broth into a food processor or electric blender and process until a smooth purée. Return to the soup pot and add cooked onions, pepper, salt, and lemon juice. Add a little more water if a thinner consistency is desired and stir. Heat thoroughly. Place in serving bowls. Top each serving with a dollop of sour cream and garnish with minced green onions or cilantro sprig
---

---
KRI January Newsletter Specials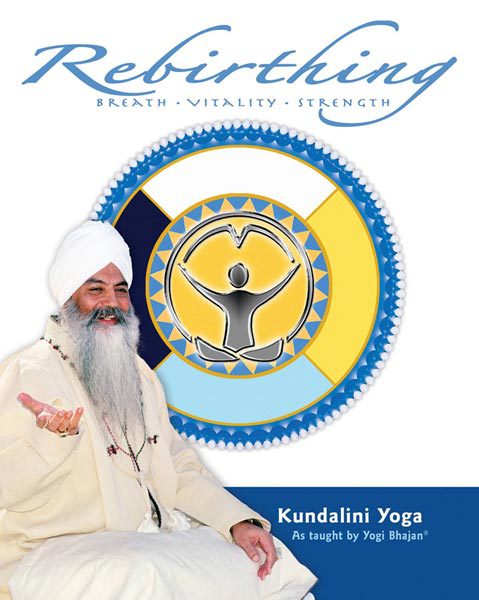 Rebirthing
Breath, Vitality & Strength
Kundalini Yoga as taught by Yogi Bhajan®
The idea of rebirthing is to release the subconscious, the storehouse of misery. – Yogi Bhajan
Heal the pain and overcome the obstacles which keep you from living your best life-awakened, rejuvenated and present to your purpose.
Rebirthing Courses by Yogi Bhajan have long been some of the most talked about classes he offered in his 35 years of teaching in the United States and abroad. For the first time, these kriyas are now available in a single manual along with the lectures that accompanied them.
All 32 courses are represented in this manual; and 24 are available in the accompanying DVD
Series.
Courses include:
• Clearing the Magnetic Block from the Womb
• Removing the Fears from the Fifth Month in the Womb
• Unloading the Pain of Perpetual Memories
• Ghost Kriya: Clearing the Ghosts and Opening Intuition
• Forgiveness and Unloading the Subconscious Garbage
Regular Retail: $39.95
Promo: $33.96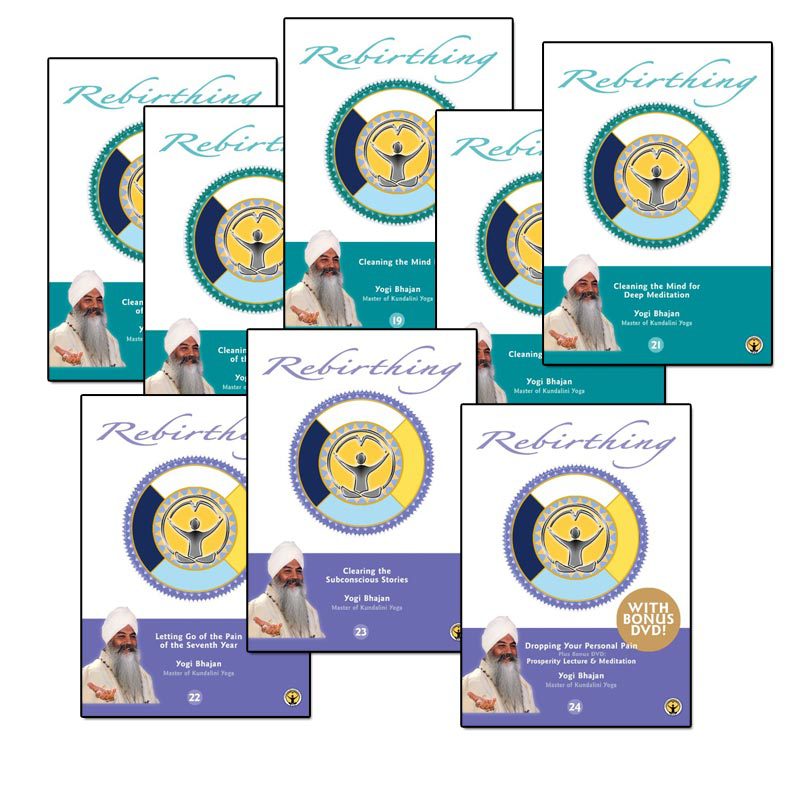 Rebirthing DVD Lecture Series
Includes 24 DVDs from the Rebirthing courses, which Yogi Bhajan taught from the fall of 1988 through the spring of 1989
The idea of rebirthing is to release the subconscious, the storehouse of misery. – Yogi Bhajan
1. Rebirthing l
2. Rebirthing ll
3. Rebirthing lll
4. Rebirthing lV
5. Unloading Your Pain & Fear l
6. Unloading Your Pain & Fear ll
7. Unloading the Pain of Perpetual Memories l
8. Unloading the Pain of Perpetual Memories ll
9. Release Your Garbage
10. Ardh Kechari Kriya
11. Getting Rid of Transit Memories l
12. Getting Rid of Transit Memories ll
13. Removing the Fears from the Fifth Month in the Womb l
14. Removing the Fears from the Fifth Month in the Womb ll
15. Clearing the Magnetic Block from the Womb l
16. Clearing the Magnetic Block from the Womb ll>
17. Cleaning the Clutter of the Mind l
18. Cleaning the Clutter of the Mind ll
19. Cleaning the Mind l
20. Cleaning the Mind ll
21. Cleaning the Mind for Deep Meditation
22. Letting Go of the Pain of the Seventh Year
23. Clearing the Subconscious Stories
24. Dropping Your Personal Pain plus Bonus DVD: Prosperity Lecture &
Meditation
Regular Price: $19.95 per DVD
Promo: $16.96
These are also sold in 3 sets of 8 each for $120.00 per set, which is 25% off regular retail!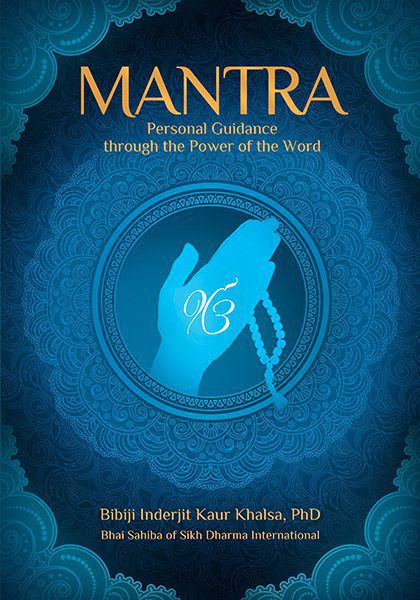 Mantra
Personal Guidance through the Power of the Word
Author: Bibiji Inderjit Kaur Khalsa, PhD
Bhai Sahiba of Sikh Dharma International
Clarity-Healing-Intuition-Peace
Self-Esteem-Stability-Trust-Wisdom
This book contains hundreds of beautiful mantras to recite and repeat for these and other personal needs you face in your life.
The Mantras in this book have been lovingly collected, translated and commented upon by the devoted wife of Yogi Bhajan, the spiritual teacher who brought Kundalini Yoga to the United States in 1969 and built the extensive 3HO (Happy, Healthy, Holy Organization) worldwide community.
Mantra is an important component of Kundalini Yoga as taught by Yogi Bhajan®. Kundalini Yoga teachers follow a variety of spiritual paths, and the mantras in Kundalini Yoga are of a universal nature. They transcend religious belief and embody universal truths that every human being can experience.
Retail: $39.95
Promo: $33.96
---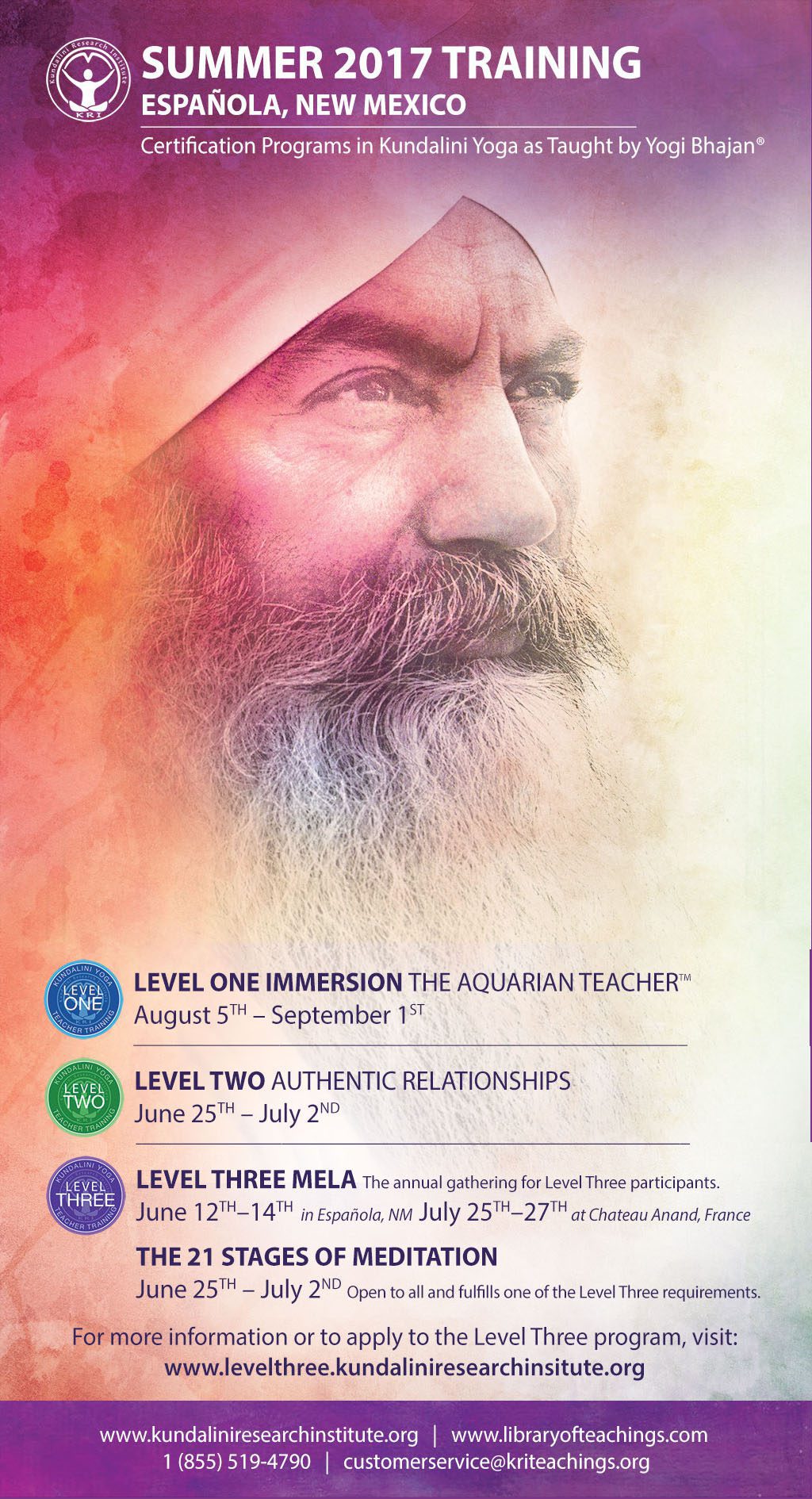 ---
---
NEWSLETTER ARCHIVES