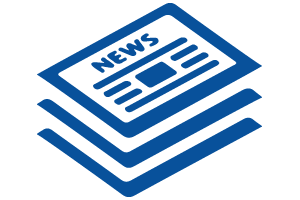 Below you can find all of the issues of the KRI Newsletter published to date. If you are looking for a specific issue, please contact customer service. In the mean time, please feel free to browse through the newsletter issues below.
---
Newsletter Archives
News From KRI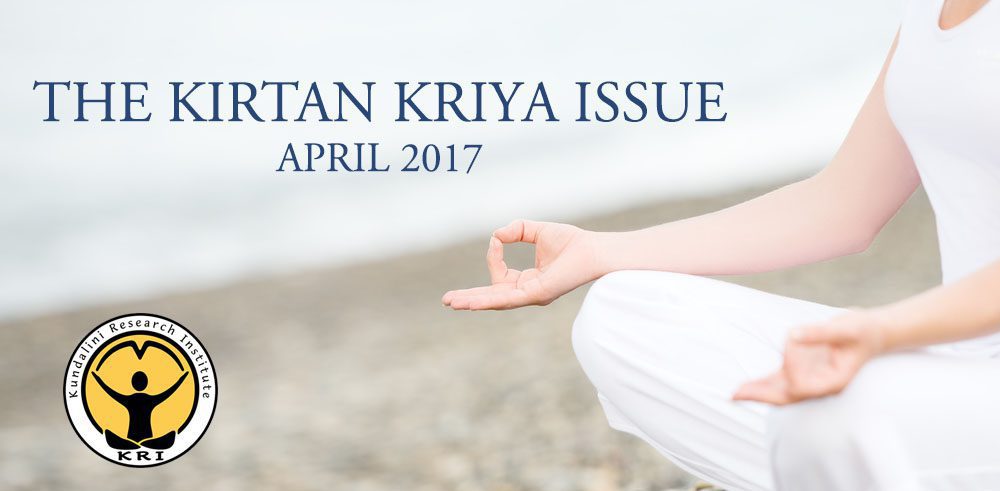 ---
A Note From Nirvair
Sat Nam. Greetings from New Mexico!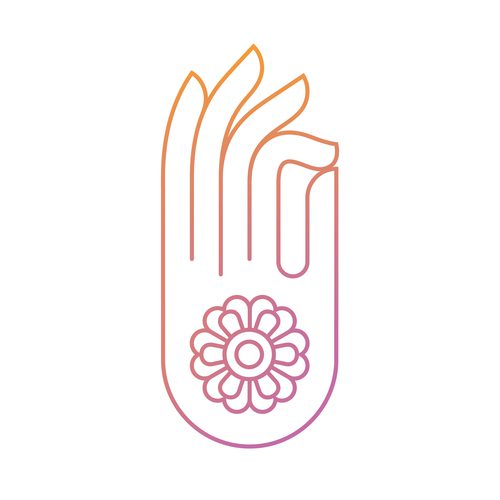 This issue of the KRI newsletter features information and research on "Kirtan Kriya." There has been a lot of press in the last few years about this invaluable technology that Yogi Bhajan taught. My experience, in sitting with and listening to Yogi Bhajan in less formal settings, is that he frequently recommended Kirtan Kriya to individuals that asked for advice and for a practice. I know why too! This practice has been invaluable to me over the years. If you have not done a 40-day sadhana of this kriya recently, start today! The research conducted by Dr. Dharma Singh Khalsa and others will inspire you and the results will amaze you.
Click here for a link to how to do Kirtan Kriya.
In
this 1976 lecture
, Yogi Bhajan teaches the specifics of the Kirtan Kriya mudra in one of his earliest recoded lectures. He says; "Ego and knowledge, when combined, is called Gian Mudra, the seal of knowledge. [The thumb represents the ego;] this [first] finger represents Jupiter; this [middle finger] represents Saturn; this [ring finger] represents the Sun; this [little finger] represents Mercury. The four fingers represent four avenues. Medically speaking the tips of these fingers stimulate parts of the brain. That's why there is a rosary. What is a rosary? - To stimulate the fingertips and the ego. Every religion has a rosary and the purpose is the same. When you do the Sa-Ta-Na-Ma meditation (Kirtan Kriya), the purpose is the same. It is the Mudra. Now this Jupiter, [when it touches the thumb] is Gian Mudra – the seal of knowledge. You come to Saturn, the patience, the purity and the learning, and the justice. What they call it [when it touches the thumb]? Shuni Mudra - the seal of the Saturn. [The Sun finger,] they call it Ravi Mudra - seal of the Sun. The life, the energy, the heat, the power. [The Mercury finger] they call it Budh Mudra - communication, sound, effect, and inspiration. All in this." Yogi Bhajan Enjoy this beautiful spring, and celebrate Earth Day on April 22nd with joy and happiness.
All the best with blessings,

Nirvair Singh Khalsa CEO KRI
Monthly Video Coming Soon!
---
Why I Love Kirtan Kriya:
Brain Longevity® and Perfect Health at Your Fingertips In 12-Minutes a Day
Dharma Singh Khalsa, M.D.
I bow my head in reverence to the One -True Immortal Essence of Reality - and salute Yogi Bhajan.
I love Kirtan Kriya so much. For me, it is the perfect meditation. And why wouldn't it be? It has everything: a beautiful mantra, an exquisitely powerful mudra, and a visualization. These aspects completely activate your brain in only 12 minutes a day. Kirtan Kriya is incredibly easy, safe, and affordable, without requiring extensive or expensive training. It's scientifically proven to be highly effective, as we'll see below, and it is so simple to practice. Did I mention that Kirtan Kriya is fun? It is!
To discover more about our research, visit us at:
www.alzheimersprevention.org/research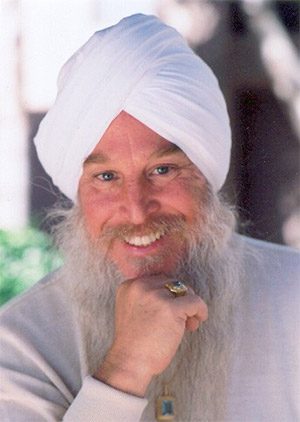 Dharma Singh Khalsa, M.D. is the President and Medical Director of the Alzheimer's Research and Prevention Foundation (ARPF), and is the original voice in the integrative and holistic medical approach to Alzheimer's prevention and treatment. After founding the ARPF in 1993, he became the first physician to advocate a lifestyle approach to the prevention and treatment of memory loss, including Alzheimer's disease. He is among the world's leading authorities on integrative medicine, and has written extensively on a wide range of health and healing issues.
How Kirtan Kriya Has Helped Me
Robert Groth, CPA as told to Dr. Dharma Singh Khalsa Before Kirtan Kriya, I went through life in a stress-induced fog, not aware of how badly I was treating myself. At the age of 18, I was diagnosed with Multiple Sclerosis (MS) and over the last 27 years I was in self-denial of how sick I was. I was so angry all the time - my brow was deeply furrowed and I looked like I was 100 years old. I am the president and CEO of an accounting firm that I founded. This is an extremely stressful position, especially at tax season, which was contributing to my declining health. In 2007, I met Dr. Dharma who introduced me to Kundalini Yoga and meditation and everything changed. Now I start every day with yoga and Kirtan Kriya. Plus, in the evenings, I do a deep healing meditation to help release childhood trauma, of which I have had plenty. This allows me to decompress from the day and go to bed relaxed and with a clear mind. Before I started Kirtan Kriya, I ended tax season in the hospital for six years in a row. Since 2009 I have not had one hospital stay and I credit this to my meditation practice. I do Kirtan Kriya for 12 minutes every day and this has changed my life. It has allowed me to heal and live healthier. My MS hasn't progressed and my relationships, especially with my family, are much happier. Kirtan Kriya has helped me thrive and I am so grateful to have been blessed with this gift. Sat Nam.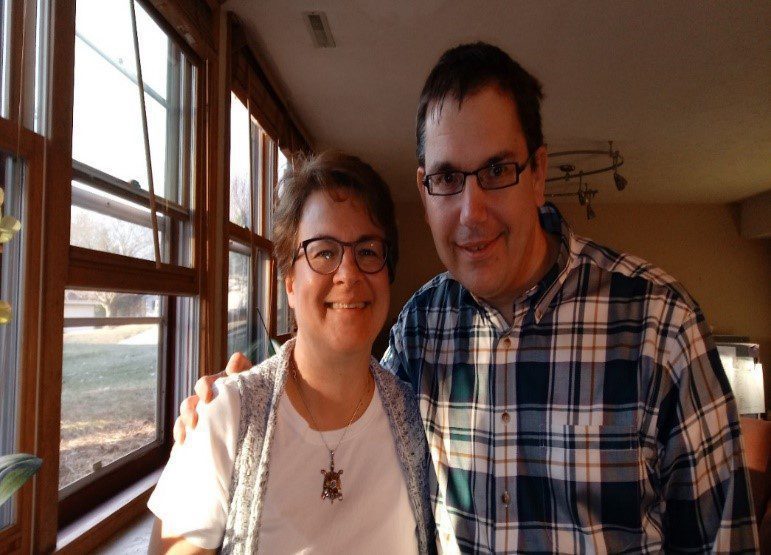 ---
Research on Kirtan Kriya: Hot Off the Press
By Nikhil Ramburn and Sat Bir Singh Khalsa, Ph.D.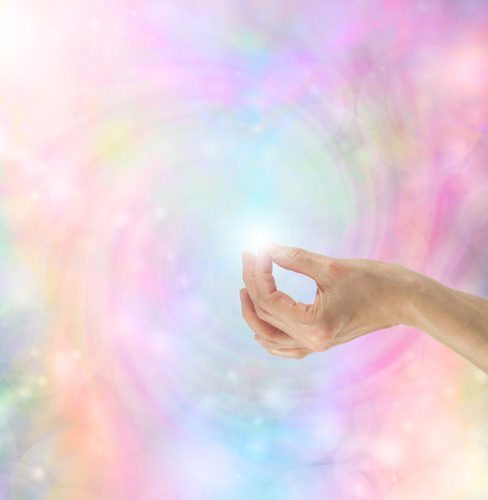 The Kirtan Kriya meditation is one of the unique signature practices of Kundalini Yoga as taught by Yogi Bhajan. There are multiple benefits ascribed to this kriya and, most importantly, recent research has shown that this practice can reduce stress levels and increase brain activity in areas associated with memory. A leading voice in the integrative medical approach to the prevention of Alzheimer's disease, Dr. Dharma Singh Khalsa and the
Alzheimer's Research & Prevention Foundation
(ARPF), features Kirtan Kriya on their website home page. The ARPF was founded in 1993 by Dharma Singh Khalsa, M.D. and has funded and conducted years of research with eminent university research centers across the U.S. and in Europe. The ARPF is dedicated to pursuing longitudinal studies on the therapeutic benefits of Kundalini Yoga therapy and especially Kirtan Kriya on cognitive decline, mild cognitive impairment, and Alzheimer's prevention, including functional imaging studies, genomics, biomarkers and neurocognitive testing. Prominent researchers who have collaborated with Dr. Dharma Khalsa on recently published Kirtan Kriya research funded in part by ARPF include Dr. Kim Innes of West Virginia University and Dr. Helen Lavretsky of the Department of Psychiatry at UCLA. Dr. Lavretsky is a geriatric psychiatrist who jokingly says that she left Russia for America to find Kundalini Yoga as taught by Yogi Bhajan. In fact, his teachings profoundly impacted her personal and professional life and she now teaches and conducts research in the neuroscience of integrative mental health and the neuroscience of consciousness and enlightenment. In January of 2017, Dr. Lavretsky and colleagues published their findings from a randomized controlled trial (RCT) involving 81 participants aged 55 and above with mild cognitive impairment (with symptoms such as significantly forgetting names and misplacing items). The subjects were assigned to either 12 weeks of standardized memory enhancement training (MET, which is a known conventional therapy) or yoga and then followed over a six-month period. The yoga group participated in weekly 60-minute Kundalini Yoga classes, which included warm-ups, breath training (pranayama), 12 minutes of Kirtan Kriya, meditation, and Shavasana (deep rest). The yoga training group also practiced Kirtan Kriya for 12-minutes daily at home. After the 12-week intervention, there was no difference in dropout rates suggesting the suitability of Kundalini Yoga and Kirtan Kriya for this population. While both groups showed significant memory improvement at 12 weeks post-intervention and the 24-week follow up, only the yoga group showed significant improvements in measures of executive functioning, depression, anxiety, and psychological resilience. In addition to these results, a subsample of 25 participants from this study were examined using functional magnetic resonance imaging (fMRI) to document brain connectivity, structure, and chemical changes associated with the 12 weeks of yoga or MET. Dr. Lavretsky and her colleagues found that yoga was just as effective as memory training in improving connections between brain regions involved with verbal memory performance. These preliminary findings are encouraging and suggest that yoga can produce functional changes in the brain associated with improved memory in seniors. Dr. Kim Innes is a well-known yoga researcher who has investigated the efficacy of yoga for a number of medical conditions including type 2 diabetes, sleep disorders, and cardiovascular disease as well as in the elderly and women's health. In a Yoga Journal profile of her yoga research, she was quoted, "It was my personal experience with yoga and the benefits I felt, like reduced stress and better sleep, that sparked my interest in studying yoga as a disease intervention." Her Kirtan Kriya study, also published in January 2017, reported similar improvements in cognition and memory in older adults with subjective cognitive decline. This was the first RCT designed to examine the effects of mind-body practices on memory and cognitive functioning in this population. The study evaluated 60 older adults assigned to either a Kirtan Kriya meditation group or a music listening program. The subjects practiced at home for 12 minutes every day for 12 weeks. Participants in both groups showed marked and significant improvements in subjective memory functioning and objective cognitive performance after 12 weeks. Furthermore, the post-intervention follow-up revealed that the substantial gains in memory and cognition were maintained or further increased suggesting that Kirtan Kriya meditation is an effective protocol to sustain memory improvements in older adults with preclinical stages of Alzheimer's disease. As an additional benefit, Kirtan Kriya showed greater improvement in sleep, mood, stress, and quality of life scores when compared to the music group. The research by
ARPF and Drs. Lavretsky and Innes
has drawn significant attention to the potential of Kirtan Kriya through a number of news reports and articles. The research suggests that Kirtan Kriya seems to be an effective intervention to increase brain activity in areas associated with memory and has long lasting effects. However, these preliminary trials are limited by relatively small sample sizes and further longitudinal studies with larger and more diverse samples are required to generalize and confirm these findings. Furthermore, it would be advantageous if different additional objective biomarkers of cognition and memory loss could be measured in Kirtan Kriya research order to deepen our understanding of the mechanisms of action for this meditation. The potential of a simple behavioral intervention that could prevent symptoms of cognitive decline, and Alzheimer's itself, would be a major contribution to this common and growing medical concern.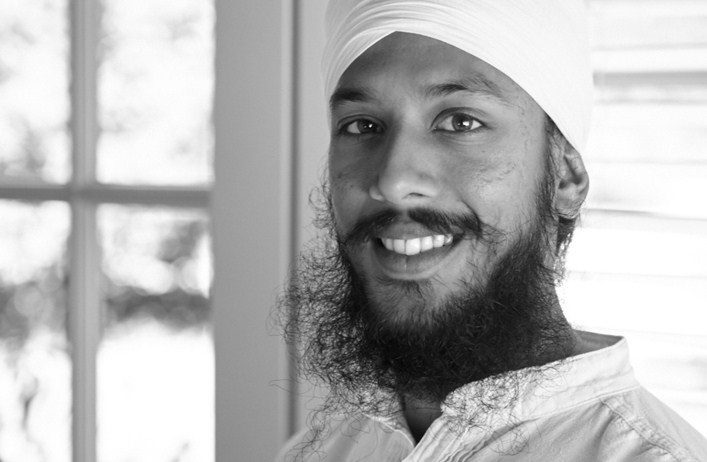 Nikhil Rayburn grew up practicing yoga under mango trees in the tropics. He is a certified Kundalini Yoga teacher and has taught yoga to children and adults in Vermont, New Mexico, Connecticut, India, France, and Mauritius. He is a regular contributor to the Kundalini Research Institute newsletter and explores current yoga research.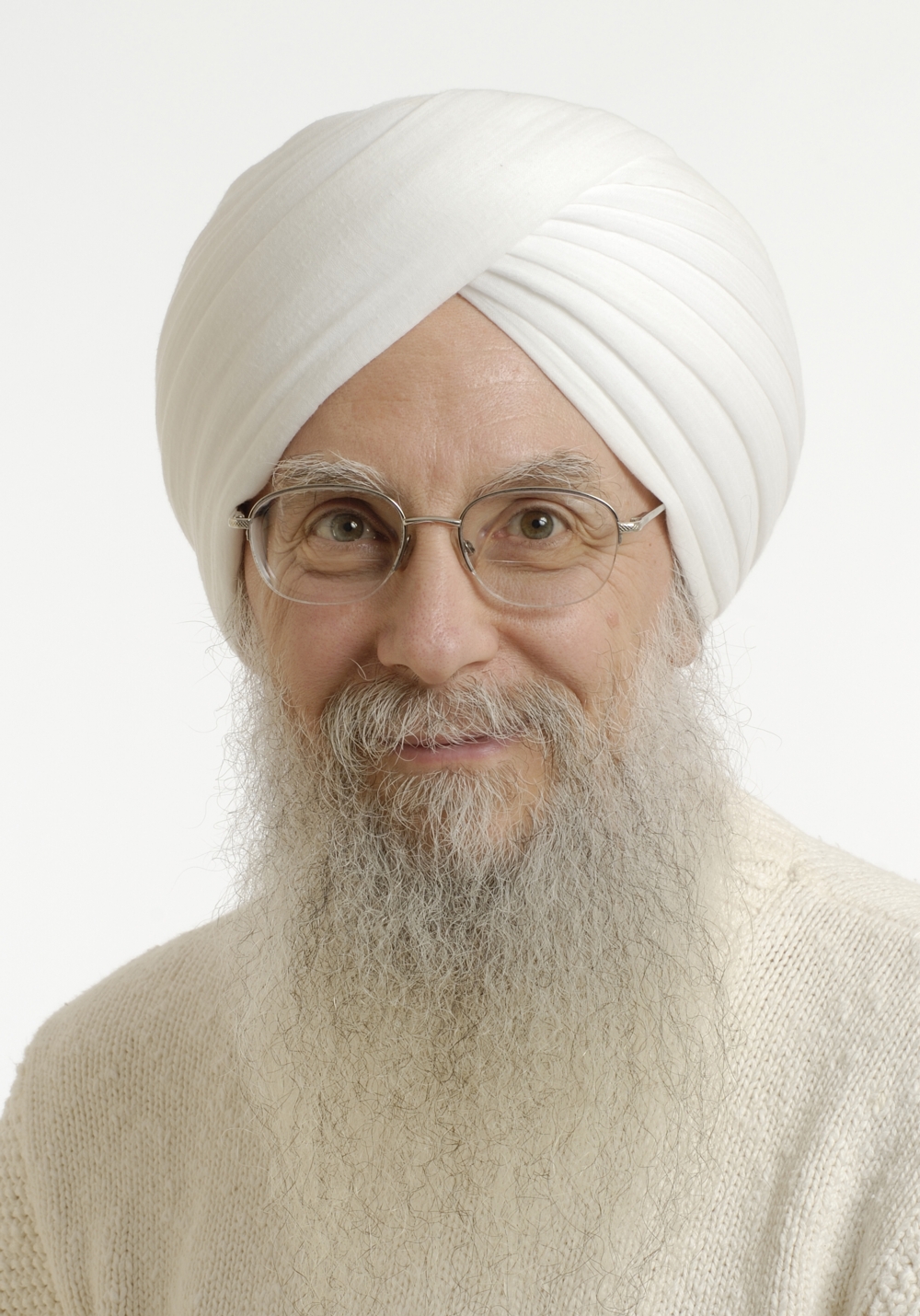 Sat Bir Singh Khalsa, Ph.D. is the KRI Director of Research, Research Director for the Kripalu Center for Yoga & Health, and Assistant Professor of Medicine at Harvard Medical School. He has practiced a Kundalini Yoga lifestyle since 1973 and is a KRI certified Kundalini Yoga instructor. He has conducted research on yoga for insomnia, stress, anxiety disorders, and yoga in public schools, he is editor in chief of the International Journal of Yoga Therapy and
The Principles and Practice of Yoga in Health Care
and author of the Harvard Medical School ebook
Your Brain on Yoga
.
---
You know you want to come to Espanola this summer!
Give yourself the gift of an uplifting week of deep meditation right after Summer Solstice Sadhana. Whether you are just starting out on the path of Kundalini Yoga as taught by Yogi Bhajan, Level One certified, working on your Level Two, or thinking about Level Three– we have something for you!
21 Stages of Meditation June 25th – July 2nd, 2017 in Espanola.
21 Stages of Meditation
Did you know there is no prerequisite training for the 21 Stages of Meditation? All are welcome and your completion of this program counts towards any future Level 3 requirements.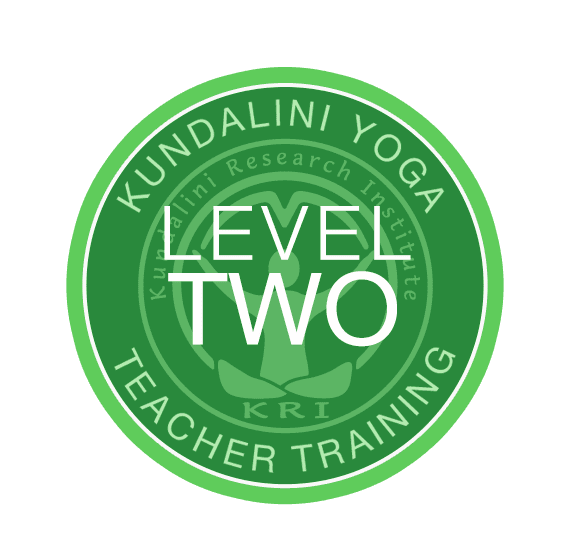 Authentic Relationships June 25th – July 2nd, 2017 in Espanola.
Transformation - Level Two Program
Level 1 certification is a prerequisite for participation in Level 2 training and to qualify for completion credit of Level 2. Authentic Relationships is one of five modules required for KRI Level 2 Practitioner certification.
Have you considered coming to Level One Teacher Training in Espanola this summer?
---
Where They Are Today - Siri Sampuran Kaur and Alchemy Yoga
By Shanti Kaur Khalsa Siri Sampuran Kaur came to the Espanola Immersion in August 2015 and finished her KRI Level One certification the following February. She is now a successful Kundalini Yoga instructor in Dover, Delaware and the founder of
Alchemy Yoga
. Coming from Teacher Training she wondered what kind of a yoga teacher she would be, but found that teaching came naturally. "Teacher Training gave me the confidence to teach," reflected Siri Sampuran. "Like anyone, I was nervous at first. I worried that the students wouldn't connect with me. But the desire to teach grew so strong, it overcame all of my concerns. This technology changed my life, and I knew it could do the same for others." After you get your Level One certification, the first question is "Where should I teach?" Well, as it often goes, destiny played a hand in Siri Sampuran's decision. It was not her plan to go home to Dover, Delaware, but circumstances brought her there, back to her roots. This was where she grew up and this is where she started teaching in September 2016.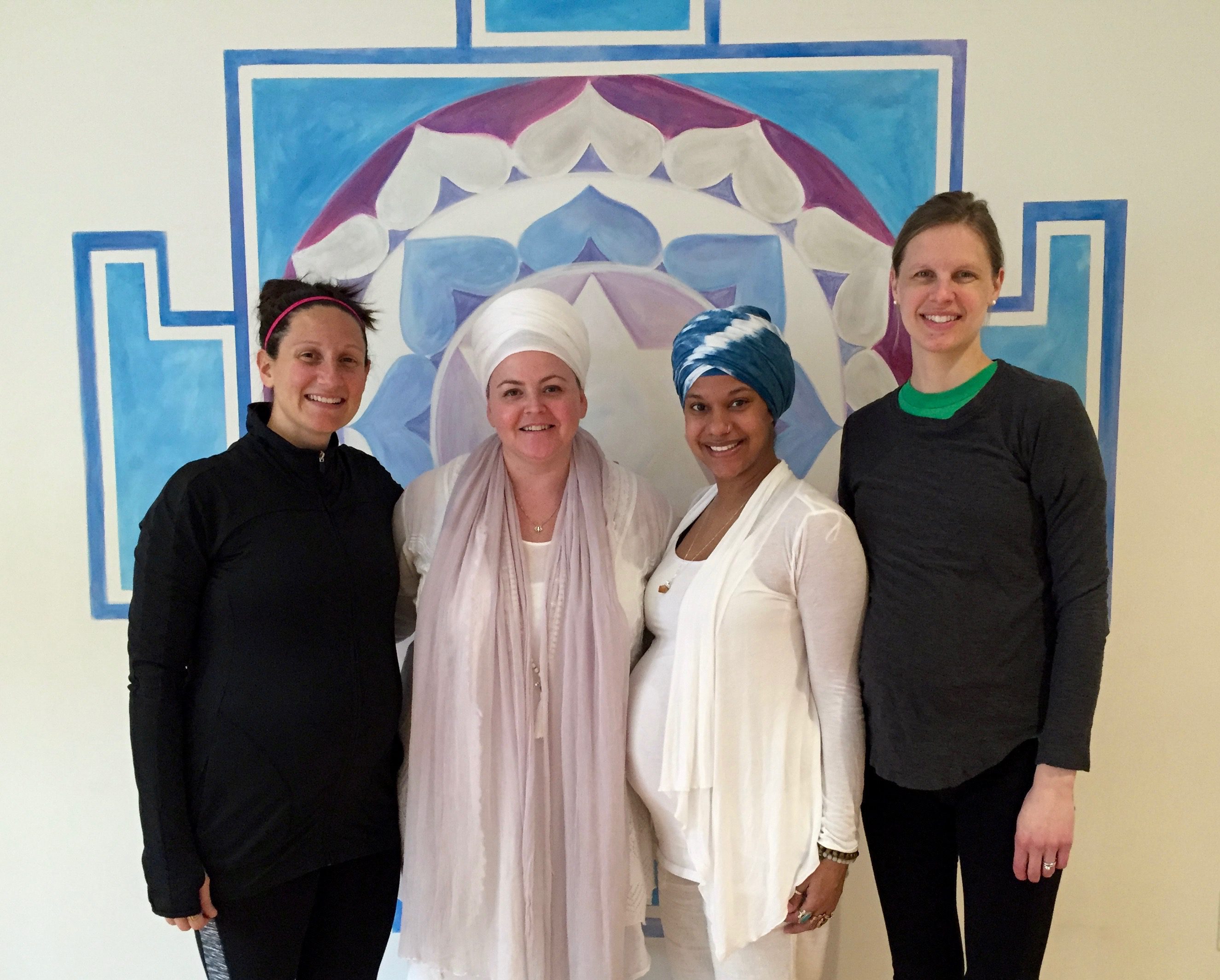 "Central Delaware is mainly conservative and you wouldn't think people would be open to Kundalini Yoga," said Siri Sampuran. "But like everywhere, the need for it is big, whether people realize it or not. I have put concentrated effort into expanding people's awareness of Kundalini Yoga through social media, blogging, and continually educating people about what yoga is and what it can do for you." Now she also teaches in Kennett Square, Pennsylvania and Maryland's eastern shore, her class size is growing with a dedicated group of returning students. "One of my biggest challenges when I first started to teach in Dover was to explain the teachings of Kundalini Yoga to a predominantly Christian, traditional, community in a way that would resonate. It takes some sensitivity and care to find the right words. I start by saying you don't have to "believe" in Kundalini Yoga to get the benefits – you only have to do it. Just like a teacher of mine used to say, you don't have to "believe" in water, but if I spray you with a hose you will absolutely get wet! This is something that makes sense to people. Kundalini Yoga works and works quickly, with most people noticing results right away in how they feel and overall increased levels of energy." One of Siri Sampuran's messages is that Kundalini yoga is not just for fitness, it is a life-tool for the householder to manage stress and stay healthy. This is something people really need in these times of uncertainty. "Twice a week, I offer Prenatal Kundalini Yoga and it's quickly becoming one of my favorite classes to teach. It isn't what most women expect when they come to class, but they find it is what they need. They learn why it is important to relax, be centered and connect with their intuition while pregnant, and they also get to celebrate this sacred time in their lives." What does the future hold for Siri Sampuran? "Right now, I am the only Kundalini Yoga instructor in the Dover area teaching regular weekly classes, and I miss the support of the Kundalini community. I sometimes think about moving to a place with more sangat. My goal is to teach here long enough to inspire someone else to take Teacher Training so I can take class too! So, for now, this is where my work is." KRI salutes Siri Sampuran Kaur for her stamina and her willingness to serve. It is not easy to grow Kundalini Yoga classes on your own, and her dedication inspires us all! "May the pure light within you guide your way on," now and forever.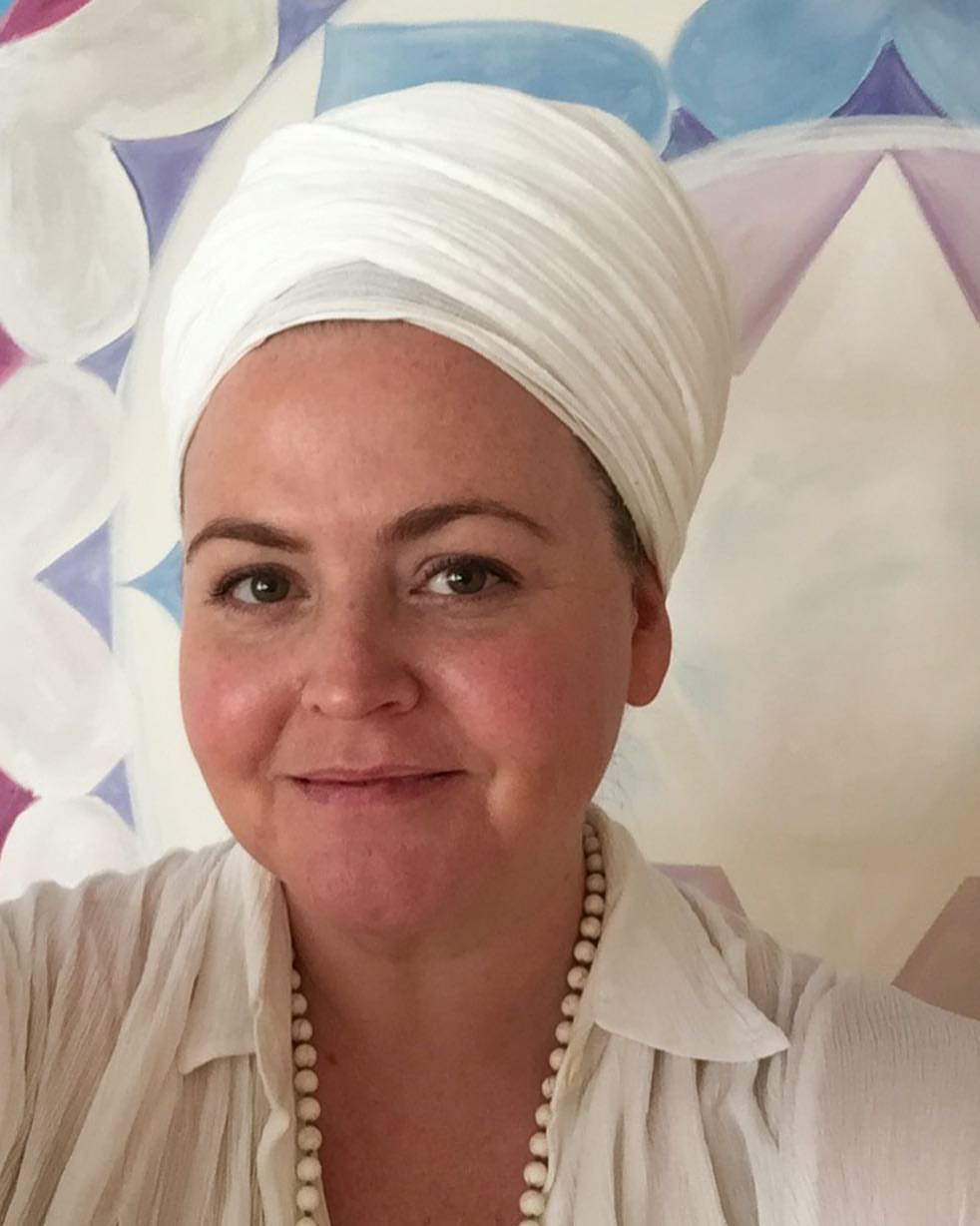 40-day Sadhana of Kirtan Kriya Siri Sampuran chose Kirtan Kriya as her 40-day sadhana for Level One. "I looked forward to my 31 minutes of Kirtan Kriya each day as it left me feeling clear and balanced. The gift I received was a deeper and more direct connection to my higher self. It became easy to make choices in accordance with what would serve me along my path. No more indecision about how to spend my time and which left me free to accept the only best opportunities that came my way. I find myself coming back to Kirtan Kriya on a regular basis."
Where They Are Today – Serving the World with Kundalini Yoga
Taking Level One Teacher Training is the first step in serving as an Instructor of Kundalini Yoga as taught by Yogi Bhajan
©
. This is a deep commitment that transforms lives. Even though going through Level One is challenging, it is a whole other challenge to deliver this knowledge to others. Many people take teacher training out of a desire to make a positive change in their own life. Then there are those who are called to serve and uplift others. This is the most important attribute of a successful teacher. The shift from a self-focused intention to a universal intention is what this column is about. Let me tell you the stories of those Level One graduates who made that shift, brought this knowledge to their communities and, in the process, transformed themselves on a much deeper level. It will inspire you as it has inspired me. Have you been certified as Level One? Do you have a story? Send me an email, and let's share it!
shanti@kriteachings.com
---
Sat Nam from The Yogi Bhajan Library of Teachings®
April brings with it some very beautiful but windy weather here in New Mexico, a reminder that winter has passed and spring is here! April also brings Earth Day, a celebration of our beloved Mother Earth. As many of you know, Yogi Bhajan advocated for the environment at every opportunity. He encouraged us to take care of ourselves and the earth in a conscientious way. Like in this lecture held on Earth Day (April 22nd) in 1990.
"Start looking at His creation as part of him. Start respecting it, and loving it, and start be gentle and kind. You don't have to do any other exercise, you will be fine. Start seeing the spirit and soul of every human being. Look bright and beautiful andsaintly - you represent God…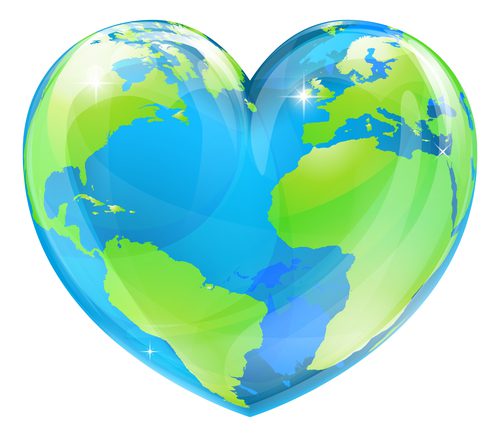 Now you are trying not to pollute yourself and not to pollute the earth. A consciousness has set in, a time has started and there shall be a growth. Mankind will live in nobility, peace, and tranquility and that's a reality. It's not anybody's affair, it is everybody's affair. We are all part of One and One is part of all. It's my prayer that we guide ourself to that righteousness. My prayer and my request is that you have an obligation to create a lot of joy, a lot of happiness, and to elevate yourself so that the pollution can be counteracted with a joy in the body and in beings, so that you can feel wonderful and healthy. With this blessing and these prayers, may your life be very fulfilled and noble. I wish you the best of luck. Be prosperous, be generous, and be kind and be compassionate. Walk like angels, complete and perfect, pure in your psyche, and God shall walk with you. Wahe Guru Ji Ka Khalsa. Wahe Guru Ji Ki Fateh."
Read
original lecture
for more teachings on how to uplift our consciousness and better care for this precious earth. I love the reminder that our earth is an extension of God just as we are a representation of God. To all of you who support this important work of preserving the teachings of Yogi Bhajan, we cannot thank you enough! Your endless support and generous gifts are keeping this resource growing and improving all the time.
In Gratitude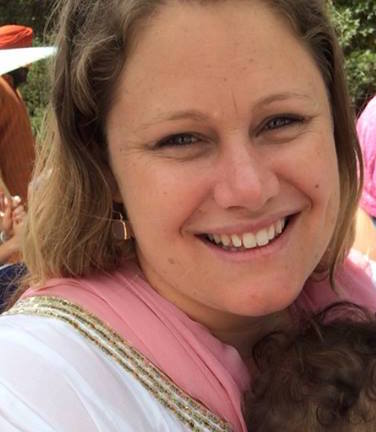 Shabd Simran Kaur Adeniji
The Yogi Bhajan Library of Teachings
™
Kundalini Research Institute Email: donations@kriteachings.org Find us on Facebook "The Yogi Bhajan Library of Teachings"
www.libraryofteachings.com
Tune in to your inbox for our emails or if you have missed any of the emails we have sent out this past week highlighting Yogi Bhajan's teachings around motherhood be sure to visit our
The Yogi Bhajan Library of Teachings Facebook page
to catch up!
---
KRI Level Three Teacher Training

Applications are still being accepted! CLICK HERE to APPLY TODAY For More Information website: LevelThree.KundaliniResearchInstitute.org email: LevelThree@KriTeachings.org
---
We Are KRI!
is now a blog! By Hari Charn Kaur Khalsa For many years, I have been traveling the globe, working with all levels of KRI teachers to train, mentor, and coordinate a sustainable network of teachers for future generations. It is exciting work, and those of you who know me, know that I love it. I can't believe how many lovely, talented, and dedicated teachers make up KRI. I hold each one dearly in my heart. But now, I want to share it with you, too! So, stay tuned for my news and enjoy
the travel with me!
And, if you have a We Are KRI! story or blog post you would like to share, send it to me at
haricharn@kriteachings.org
. What is KRI? Well the answer to that is simple -
We Are KRI!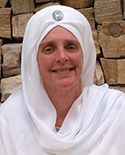 Hari Charn Kaur is the KRI Director of Outreach and is the inspiration behind the Global Trainer's Forum. She travels frequently to assist teachers and trainers around the world and to bring Kundalini Yoga and Teacher Training to underserved locations.
---
April 2017 Specials
Kirtan Kriya Extravaganza!
Because we are featuring Kirtan Kriya in this month's newsletter, we wanted to highlight these three manuals, all of which include Kirtan Kriya, and of course have many other wonderful Kriyas and yogic information to explore.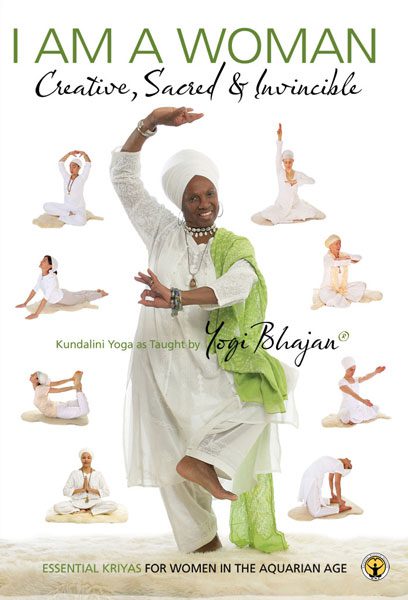 I Am a Woman: Creative, Sacred & Invincible
Essential Kriyas for Women in the Aquarian Age Yogi Bhajan, PhD, Master of Kundalini Yoga Retail: $29.95
Promo: $25.46
This is the companion book of lectures, selected as favorites by women who participated in Women's Camp.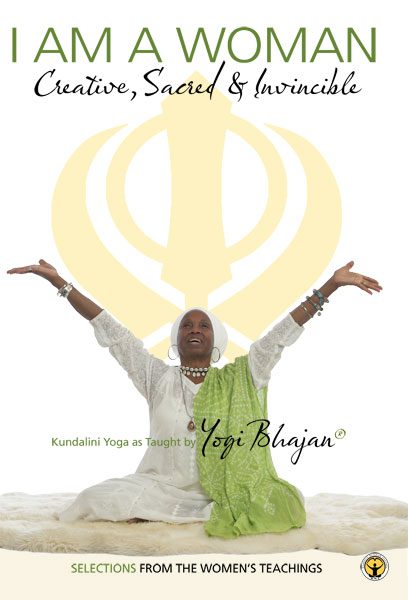 I Am a Woman: Creative, Sacred & Invincible
Selected Lectures from the Women's Teachings Yogi Bhajan, PhD, Master of Kundalini Yoga Retail: $39.95
Promo: $33.96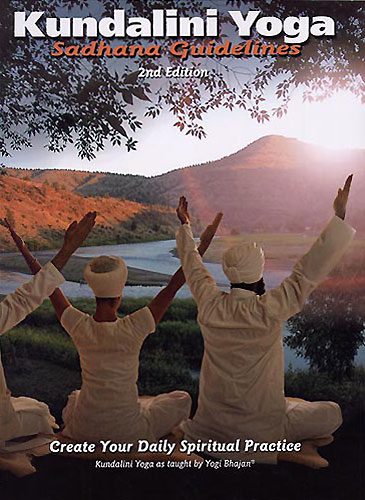 Kundalini Yoga Sadhana Guidelines, 2nd Edition
Create Your Daily Spiritual Practice Kundalini Yoga as taught by Yogi Bhajan In this 2nd Edition of Kundalini Yoga Sadhana Guidelines, you'll find steps toward cultivating the consciousness available by practicing in a group as well as suggestions for developing your own personal sadhana. Open these pages and begin the journey of a lifetime. Retail: $29.95
Promo: $25.46
SEEDS OF CHANGE FOR THE AQUARIAN AGE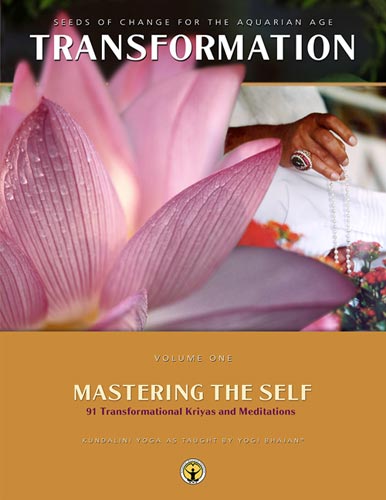 TRANSFORMATION, VOLUME ONE
MASTERING THE SELF Kundalini Yoga as taught by Yogi Bhajan® 91 Transformational Kriyas & Meditations These Kriyas and meditations, drawn from Transformation Level Two Teacher Training courses, are organized to facilitate your personal practice and deepen your experience of the Self. Many of these kriyas were selected specifically for the Level Two and have never been available before. Practice something new or master something familiar with this wonderful collection. Kirtan Kriya appears in Volume One, and here is Volume Two for your further exploration and transformation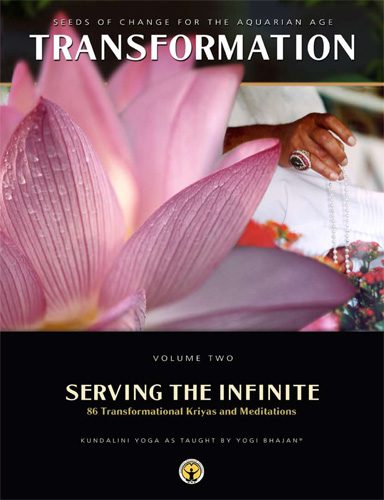 TRANSFORMATION, VOLUME TWO
SERVING THE INFINITE Kundalini Yoga as taught by Yogi Bhajan® 86 Transformational Kriyas & Meditations This volume continues and completes the Kriyas and meditations from the five Level Two Teacher Training courses. Organized not only for personal practice but also for Kundalini Yoga Teachers. Develop workshops or 6 week themed courses, using each chapter individually, or combining topics gives you limitless possibilities. Retail: $29.95 per volume
Promo: $25.46 per volume
Welcome, Spring!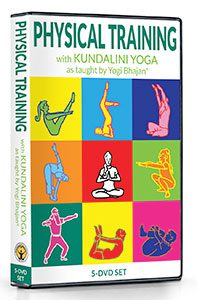 Physical Training
With Kundalini Yoga as taught by Yogi Bhajan
®
5 DVD Box Set This 5 DVD set follows Yogi Bhajan teaching Physical Training, (commonly called "PT") at the Ranch in Espanola on five consecutive days in the summer of '94. Perfect for establishing a weekly workout with Kundalini Yoga. New inset video demonstrates the posture and timing for each exercise so you can follow along with ease. Original videos have been color corrected and audio has been remastered to help bring the experience alive. Keep up and keep fit! Retail: $39.95
Promo: $33.96
KRI Recipe of the Month
BBQ Tempeh Spinach Salad with Orange Vinaigrette
From: Happy Belly by Sat Kartar Khalsa Sat Kartar will join us again as the Chef for Level One Immersion in Espanola! BBQ Tempeh Spinach Salad with Orange Vinaigrette Makes 4 servings 1 package tempeh 2 oz. apple cider vinegar 2 oz. maple syrup 1 clove garlic, minced 1 tablespoon red chili powder 2 oranges, zested 2 small oranges or 1 large orange, juiced 2 tablespoons balsamic vinegar 2 tablespoons honey 1 clove garlic, peeled ¾ teaspoon salt ¾ teaspoon freshly ground black pepper ¾ cup extra virgin olive oil 10-12 oz. pre washed spinach Preheat the oven to 350 degrees F. In the meantime, have your steam basket ready. Cut the tempeh in approximately 1 inch cubes, and then steam it for 5 minutes. While the tempeh is steaming, make the BBQ sauce by whisking together apple cider vinegar, maple syrup, minced garlic and chili powder in a bowl. Transfer tempeh to oven glassware and cover with the BBQ sauce. Place in the oven and bake for 15 minutes, then allow it to cool completely. In a blender, combine the orange zest, orange juice, balsamic vinegar, honey, garlic, salt, and pepper. Blend until smooth. With the blender running, add the olive oil in a steady stream until combined. Transfer to a container and store in the refrigerator. To serve, put the spinach in a large bowl. Toss with enough of the vinaigrette to coat the spinach. Add the tempeh, toss again, and serve.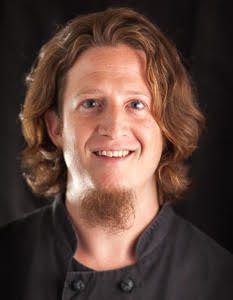 SAT'S SECRETS-
Tempeh is an easily digestible soy protein made from the whole fermented soybean. BBQ sauce is a great flavor booster. If you'd like to experiment, start with the base of equal parts vinegar and a sweetener, a touch of tomato paste, and some garlic. You get great flavor plus the anti-oxidant properties of lycopene from the tomato.
---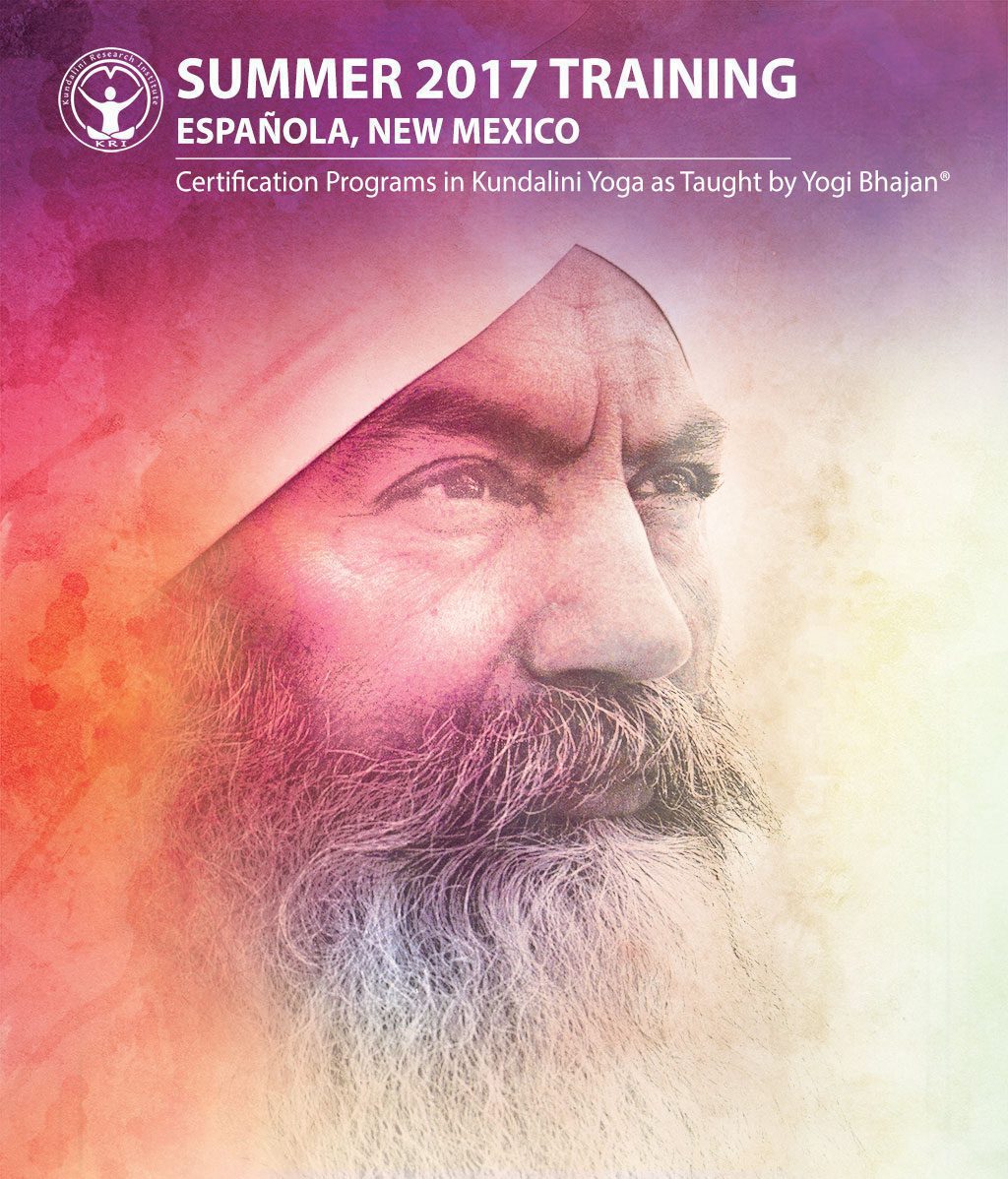 News From KRI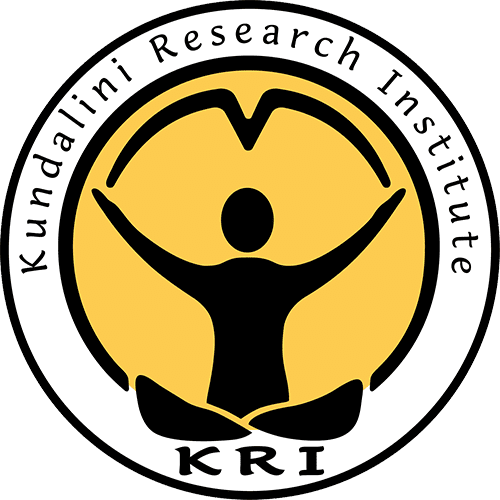 ---
---
---
---
---
---
---
---
---
---
March 2017 - Summer Program Edition
---
A Note From Nirvair
Sat Nam. Greetings and happy spring to everyone from New Mexico! As soon as the sun starts getting warm and the days start getting longer, we at KRI start getting excited about hosting the summer programs and welcoming you into our home once again. This is the Summer Issue of our KRI newsletter and it is devoted to giving you a sneak-peek into our summer programs and trainings. Yogi Bhajan sent my wife, Nirvair Kaur, and I to Alaska to teach yoga and open an Ashram in 1975. We always enjoyed our summer trip to New Mexico and really relied on it. Every summer for decades, we packed up and went to Espanola, leaving behind the cold winds and dark nights of Alaska's winter. We came to advance our yogic studies, recharge our energy, inspire our spirit, and connect on a personal level to our fellow yogis. The events and courses always challenged and uplifted us, giving us the juice we needed to continue teaching in Alaska.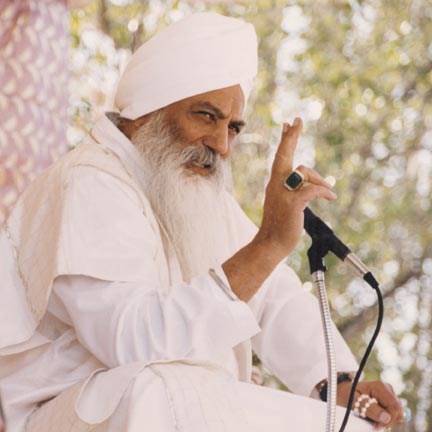 I was reading lectures in the Yogi Bhajan Library of Teachings
®
and came across this quotation from Yogi Bhajan on June 14, 1992. Even though it was 25-years ago, I found the message very current and relevant to these times. When he says that this summer is a very decisive summer, I feel that the summer of 2017 is just so. "This is Dharma - when you carry all, big and small, and you answer the call of your own divinity and dignity. This is the call of the time. You can't play against it now because this is the Age of Aquarius. Everybody must match-up to the time and the space, and it requires your acknowledgement. "Look folks, good and bad as it is, the time has come to hand it over and take it over and forget about me. In your own household, among your own children, between the four walls of your family, the time has come to prepare to hand over and take over as well. The time has come that your own-born must have tomorrow positively lined out, understood, and with power enough to carry it. The time has come that you must create flag bearers. You can't neglect that duty. "The time is calling on us now. The time is calling on our spirit and our courage. The time is calling on our honor and our nobility. This summer is a very decisive summer - it is the summer of 1992. This summer wants you to clean your inside and out. This summer demands you drop your handicaps and start coming out with your personality to create and craft yourself by your own hand. The time has come that your children must rise to the resurrection of their ecstasy of deep understanding. Time has come for you to understand that you must drop your neurosis, your psychosis, your feelings, and your thoughts and understand the relevant call of the duty.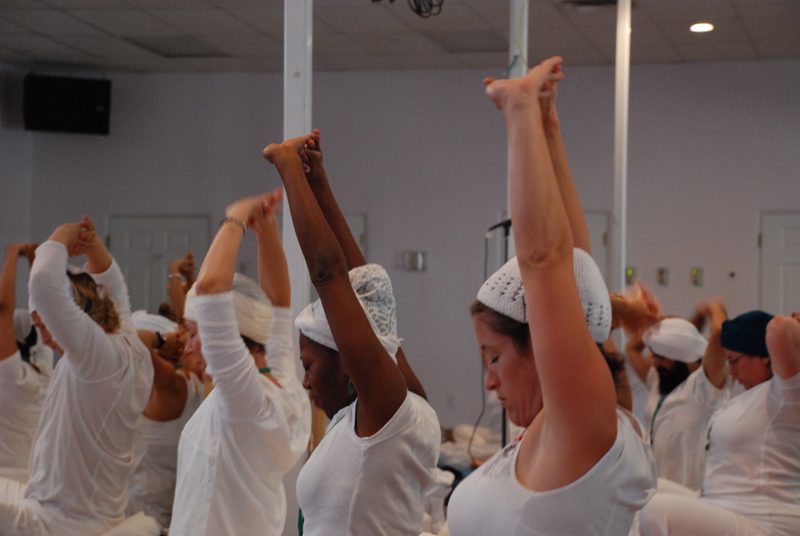 "The call of retreat has been sounded for your personal nonsense and the forward bugle has blown for your advancement. Charity begins at home; it starts from your home. Now. There will be no tomorrow for it. Summer has come, children have come, you have come, this is the time. Those who have a status must serve the stage by the statue of the oath they took. This is the time for the dignity that you asked for - being divine and redeemed." "You must relieve the pain of others because you have identified yourself. This is the time you must rise to the occasion and answer the call of duty. Otherwise you shall have no beauty in the eyes of this earth and in this Eye of God. This is the time you must take care of, with your own hands, your character, your characteristics, and your commitments. There is no other method of judgment." Come be with us this summer in New Mexico! Immediately after Summer Solstice Sadhana, we have three programs - our Level Three Mela gathering, our Level Two Authentic Relationships, and our 21 Stages of Meditation. In August, we have our Level One Teacher Training Immersion program. You will be challenged, inspired, and will gain the experience and tools you need to keep yourself in balance and to help others around you. It is your life – make it count by becoming a teacher!

All the best with blessings,
Nirvair Singh Khalsa
CEO KRI
---
Level One Immersion Training in New Mexico - It's Your Life So Make It Count
How do we decide to change our lives? What is it that draws us here, to this land, to this experience? Where does that longing to experience the authentic Self come from? Answer these questions for yourself and deliver yourself to your highest destiny this summer - become an instructor of Kundalini Yoga as taught by Yogi Bhajan®. Whether you wish to deepen your personal practice of Kundalini Yoga or long to become a certified Kundalini Yoga Instructor, your journey begins here.
This 28-day residential program in beautiful New Mexico is an amazing opportunity to study with Trainers who learned directly from Yogi Bhajan. You will learn a lot about Kundalini Yoga and you will learn a lot about yourself during the Immersion and the six months of home study that follows. It is a life-changing experience! Here are some powerful things you'll take away from Teacher Training Immersion this summer:
Life is a non-stop cycle of minutes and hours. It is up to you to make the most of your life by serving and healing others. Stop wishing to make a difference in the world and begin doing it. Join us this summer to develop your skills as a Certified Instructor of Kundalini Yoga as taught by Yogi Bhajan
®
!
10 Reasons to Choose KRI Teacher Training
When you make the big decision to become a certified yoga teacher, you are faced with many options. If Kundalini Yoga is your calling, then the Kundalini Research Institute (KRI) is the place to be! KRI is the only official training organization that promotes the teachings of Kundalini Yoga as taught by Yogi Bhajan®. A dedicated team of experienced yoga professionals administer the KRI Aquarian Teacher Program in over 50 countries and 22 languages worldwide. Here are 10 good reasons to choose KRI for your training:
Be Part of the Global Kundalini Yoga Teacher Community!
Become a Kundalini Yoga instructor and join with many thousands of teachers around the world in serving humanity through the teachings of Kundalini Yoga as taught by Yogi Bhajan®. KRI Level One Teacher Training, whether taken all at once during Immersion training or participating in a six-month class, is like no other. There are many KRI programs to choose from, all over the world, so make time in your life and get started on this great adventure. See you in class!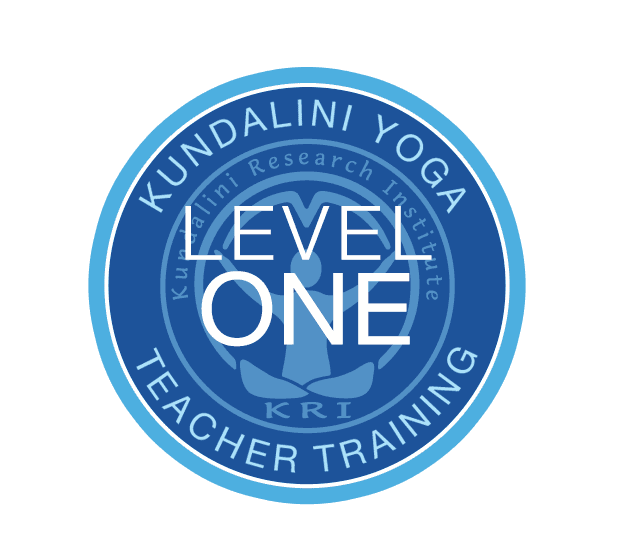 The Aquarian Teacher, KRI Level One Teacher Training Program
August 5- September 1, 2017
Espanola, New Mexico
http://immersion.kundaliniresearchinstitute.org
Important Note: Fulfillment of the program certification requirements continues through February 2018
---
Authentic Relationships – KRI Level Two Teacher Training
Nature has a system to give a human one thing – authentic living. And what is authentic living? Authentic living is nothing but living in self-trust. Yogi Bhajan, January 24, 1977

Music provided by Spirit Voyage
After the experience of Level One training, you inevitably start to change and evolve as a person and as a teacher. That is the power of this technology! Kundalini Yoga as taught by Yogi Bhajan® is a transformational experience. Level 2 Teacher Training will deliver you to the next step in your personal development. This summer in New Mexico, KRI is presenting KRI Level 2 - Authentic Relationships. Our success as Kundalini Yoga teachers and as conscious human beings depends on our capacity to be authentic and respond from our hearts. This training will guide you towards integrating authentic relationships into your life and your teaching and help you understand how we form, sustain, and honor relationships. Give yourself six empowering days immersed in Kundalini Yoga and meditation. Experience the beauty of morning sadhana at Hacienda de Gur Ram Das, delicious yogic meals, and the special energy of this unique place. Surrounded with the peaceful environments of sacred community, you will: • Explore and experience what an authentic relationship is and expose what it is not, • Discover your soul as the foundation for authentic relationships, • Understand and overcome the special challenges that long-term relationships face, • Develop self-love and self-trust as your key to authentic living, • Identify your core paradox and transform it from problem to opportunity allowing for amazing personal growth and expansion, and • Create an understanding and a conscious relationship with your own masculine and feminine energies. Experience this powerful training in Espanola, where Yogi Bhajan lived and taught. Use these precious teachings to re-envision your relationship with yourself and with others. Together, we will do the hard work of forgiving the past, healing the present, and embracing the future with joy.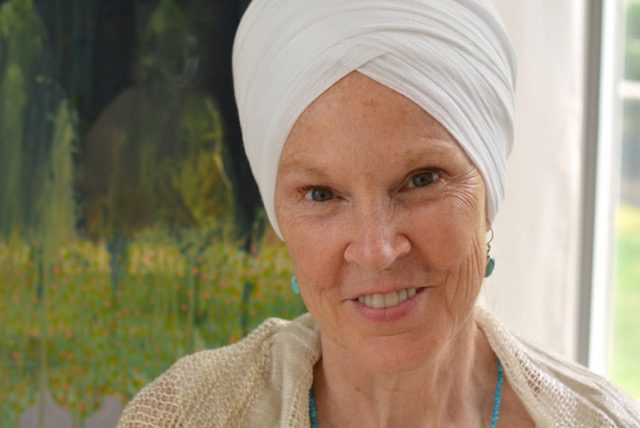 Hari Kirin Kaur Khalsa
is the author of Art & Yoga: Kundalini Awakening in Everyday Life, and has been quoted in Yoga Journal, Yoga International, and other spirituality & health magazines. She is a Lead Trainer of Kundalini Yoga as taught by Yogi Bhajan, Creative Arts Therapist, a member of the 3HO Foundation International Board of Directors, and an accomplished artist. She has been a visiting lecturer at Boston University, Marlboro College, Hofstra University, Smith College, and Maine College of Art. She teaches regularly at Kripalu Center for Yoga and Health, Omega, and at yoga centers around the world. www.artandyoga.com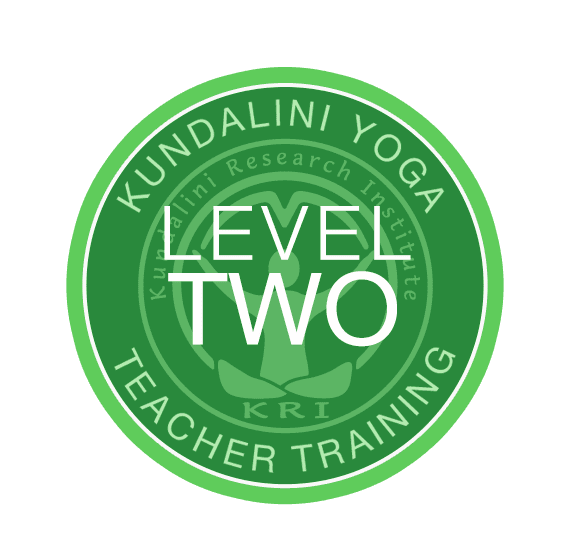 The Aquarian Teacher, KRI Level Two Teacher Training Program
Authentic Relationships
June 25- July 1, 2017
Espanola, New Mexico
http://transformation.kundaliniresearchinstitute.org
KRI Level One Certification is a prerequisite for this course. Authentic Relationships is one of five required courses for KRI Level Two Practitioner certification.
---
KRI Level Three Teacher Training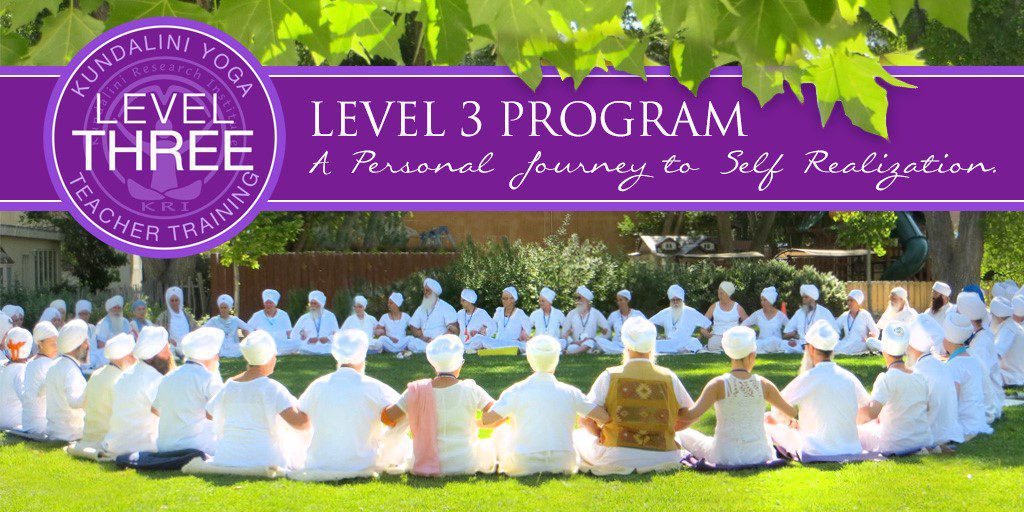 Are you ready for Level Three?
Begin Your Journey this Summer at the annual Level Three Mela
2017 MELA Dates & Locations
The annual gathering for Level Three participants June 12th – 14th 2017 in Espanola, New Mexico, USA July 25th – 27th 2017 at Chateau Anand, France
CLICK HERE to Start Your Application Today
Step 1: Application – Due: March 31, 2017 Step 2: Self-Reflection Form – Due: April 28, 2017 Step 3: Register & Pay for the Mela – Due: May 2017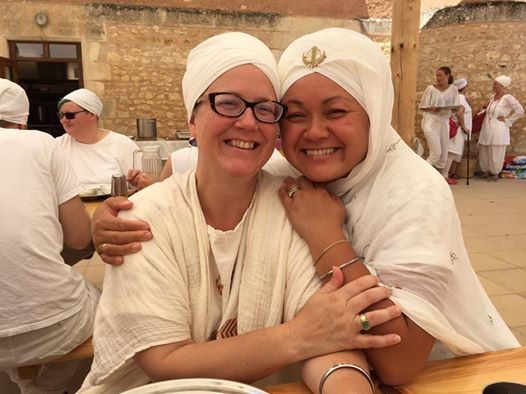 What is Level Three?
The Level Three Program is a 1,000 day personal journey to Self-Realization in which we refine our identity as a Teacher and deepen our unique relationship to the Sacred. The program focuses on the three qualities of a Teacher: Spiritual Maturity, Meditative Mind, and Seva. To find out if you meet the prerequisites,
please read the Overview.
Testimonials
"I am grateful for being part of this whole process. I am grateful to understand more about the teachings of our teacher Yogi Bhajan"

 

"It's a great program. My small group and meditation experience is excellent."

 

"The thousand-day meditation process is so different than 40/90/120-days. I am experiencing both a steadying and elevation through it. In Gratitude, Thank you"
The Aquarian Teacher, KRI Level Three Teacher Training Program Level Three Mela
▪ Chateau Anand, France
 - July 25-27, 2017
 ▪ Hacienda de Guru Ram Das, Espanola, NM, USA - June 12-14, 2017 For more information:
LevelThree.KundaliniResearchInstitute.org
/ email: LevelThree@KriTeachings.org
The 21 Stages of Meditation – A Deep Meditative Experience
---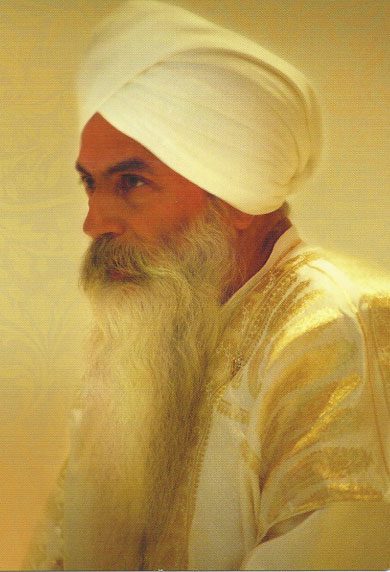 The 21 Stages of Meditation gives you the tools and experiences to deepen your meditation and come to a profound understanding of your Self. As you progress through three meditative "journeys" towards Realization, the class explores the natural structure and qualities of each of the 21 stages. The experiences of one stage support the progress in the next stage. You can explore any of the stages on your own as an individual practice as the benefits of each meditation stands on its own. However, the power of practicing an entire journey comes from the intensity of the practice when done in sequence, within a concentrated period, and in a community of practitioners. There are no prerequisites for this program and everyone is invited to attend. Students and teachers from all contemplative traditions are welcome. Instructors and practitioners of Kundalini Yoga as taught by Yogi Bhajan® are encouraged to participate, again and again, as this program is a great foundation for deepening your understanding of meditation as taught by Yogi Bhajan. The 21 Stages of Meditation is part of the intensive group meditation requirement for the Level Three Teacher Training program.
The 21 Stages of Meditation
Española, New Mexico Sunday June 25 – Saturday July 2, 2017
Guru Singh, Nirvair, and Krishna talk about the 21-Stages of Meditation Course

Guru Singh, Nirvair, and Krishna talk about the 21-Stages of Meditation Course
---
Trainers in Training
Calling all Trainers in Training – Join us in Espanola this Summer!
By Siri Neel Kaur Khalsa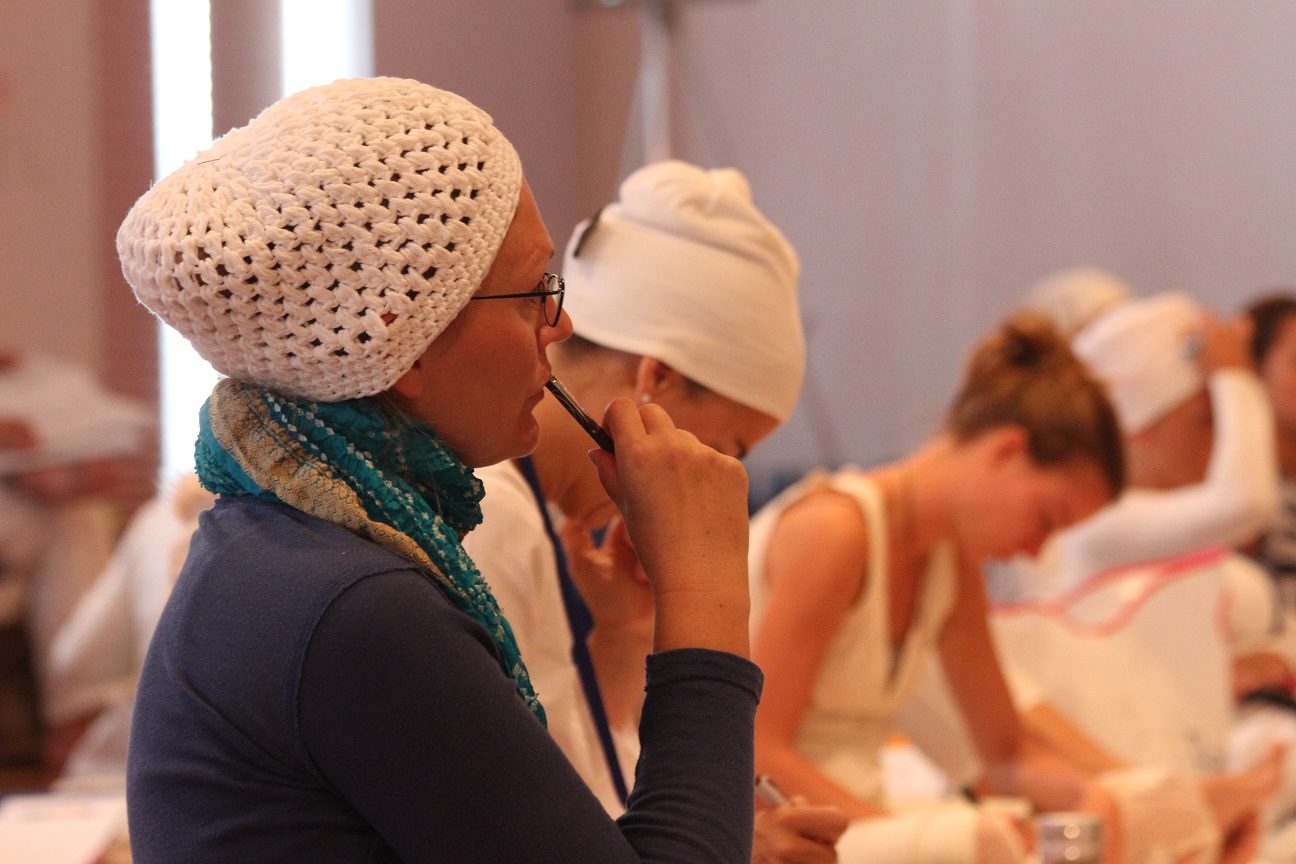 The Trainer in Training Immersion Program, fondly referred to as the TNT Program, began in 2008 in Espanola. This program is an immersion into the experience of being a Teacher Trainer much as the Level One Immersion is an immersion into becoming a teacher. Each TNT has the opportunity to work personally with students in profound ways both during the program and afterwards. At every level of the Academy - Intern, Associate, and Professional - the TNTs are challenged and supported to grow in their individual goals towards competency and teaching skills. Each TNT develops an Individual Development Plan (IDP) that includes defined goals for the TNT Immersion Program. They work together with the TNT coordinator to complete this plan. TNTs arrive in Espanola a week before the Immersion students to attend a 5-day Development Training under the expert guidance of Sat Siri Kaur - Immersion Lead Trainer, Siri Neel Kaur - TNT Program Coordinator, and other Trainers. During this time, the TNTs explore their personal relationship to training, gain training skills, create their IDP, and build the Immersion TNT Team. During the Level One Immersion program, from Saturday August 5th through Friday September 1st, each TNT facilitates a small group of Immersion students and continues to support them over the next 5 months all the way to successful certification. If you are in the Aquarian Trainer Academy and are working to become a KRI Teacher Trainer, then I encourage you to consider this wonderful opportunity to expand your skills. Please contact me directly for information at sirineel108@gmail.com.

Siri Neel Kaur Khalsa met Yogi Bhajan in 1970 and a few years later at his direction opened a 3HO ashram in central Pennsylvania. The Kundalini Yoga and Healing Center provided daily classes, workshops and Teacher Training there until 2007 when she moved to the mother ashram in Espanola, New Mexico. She continues to share her joy of The Teachings of Yogi Bhajan by working with authors around the world to use these teachings in their books and looking to the future, she mentors Trainers in Training individually and as the Immersion TNT Coordinator.
We Are KRI
A Gathering of Yogis and Yoginis from around the Globe
By Hari Charn Kaur The KRI Level One Teacher Training Immersion in Espanola is an opportunity to study with fellow students from around the world. Offered at the place that Yogi Bhajan called home, this training program attracts students from China, Japan, Vietnam, Spain, Finland, Australia, South Africa, Chile, India, Canada and more. Many of your fellow students will be studying in English as their second language and, like you, their smile and their love will always be their native tongue.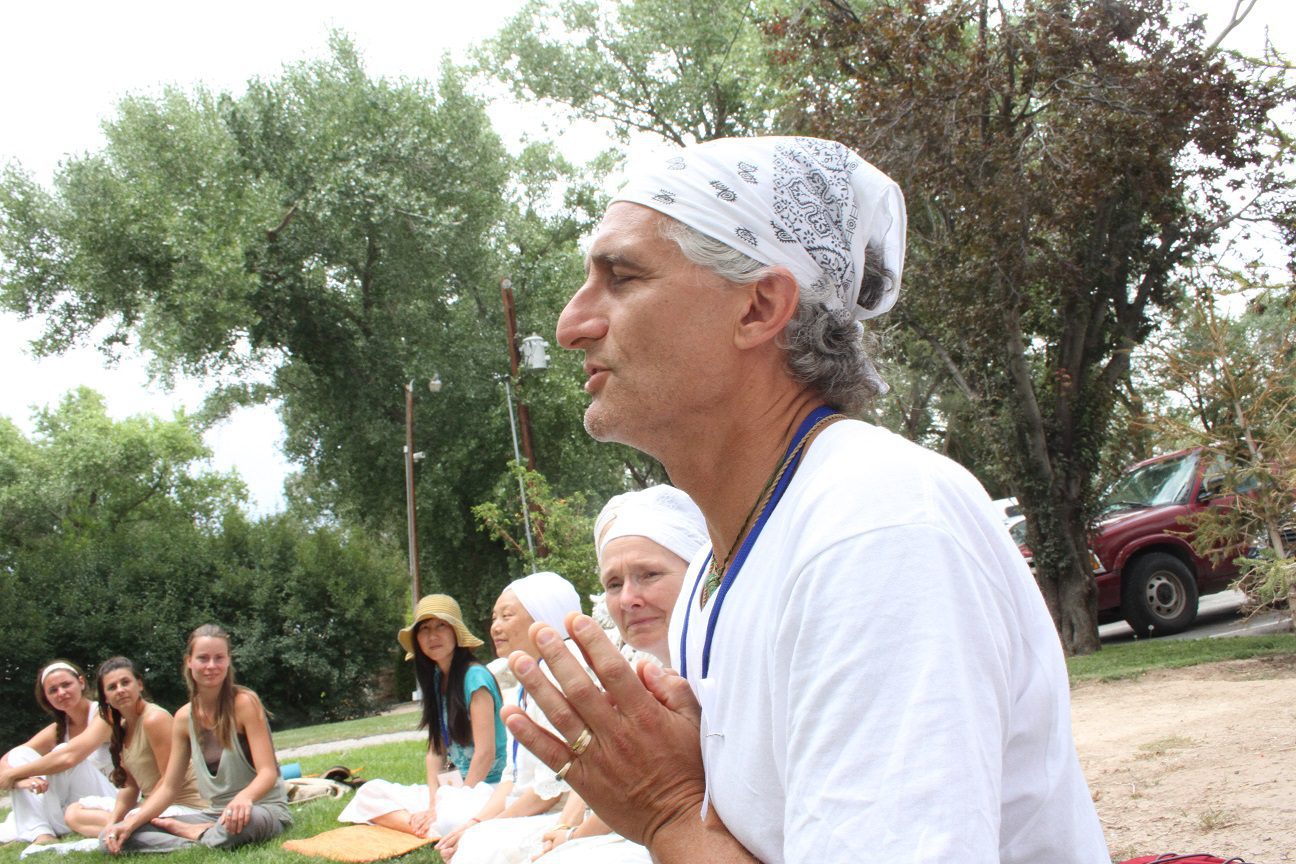 The life of a Kundalini Yoga teacher is a life of service and of compassion. Here in New Mexico you will have the opportunity to build your international community of fellow teachers, you will have the opportunity to study with trainers who studied directly with Yogi Bhajan, and with trainers whose devotion to these teachings comes from their personal practice and experience. This is your life right now - how do you want to make a difference in the world? People of consciousness are needed everywhere - how can you be of service? Become a Kundalini Yoga teacher! By your own personal experience of healing, your compassion for others will deepen. Through your experience of different cultures, your ability to connect to and serve your students on their journey, from whatever background they come from, will be deepened. This summer, the Lead Trainer for the Immersion program is Sat Siri Kaur. Originally from Australia, she has traveled and taught around the globe, in large cities and small towns. She brings this understanding of the unique needs and challenges of international students to her teaching, and this sensitivity is felt in the Immersion program. These 28-days are designed for students from around the world who are seeking to become teachers of Kundalini Yoga. You will be surrounded by Kundalini Yoga, the yogic lifestyle, and the experience of living together in a spiritual community. You will step out of your day-to-day life and devote this time to your own development and personal growth as an instructor and as a conscious human being. Does this sound familiar? Is this you? Do you have this yearning to arise before the sun to meditate on the Infinite in the company of fellow seekers? This global community of students that gathers every summer in New Mexico, to study in the same room where Yogi Bhajan taught in 1996, shares this yearning and the common purpose of serving humanity. The Immersion here in Espanola is a rare opportunity to experience this global family of Kundalini Yogis. I look forward to meeting you here this summer!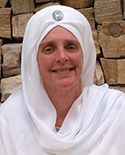 Hari Charn Kaur is the KRI Director of Outreach and is the inspiration behind the Global Trainer's Forum. She travels frequently to assist teachers and trainers around the world and to bring Kundalini Yoga and Teacher Training to underserved locations.
---
Meet Sat Bir Singh Khalsa – KRI Director of Research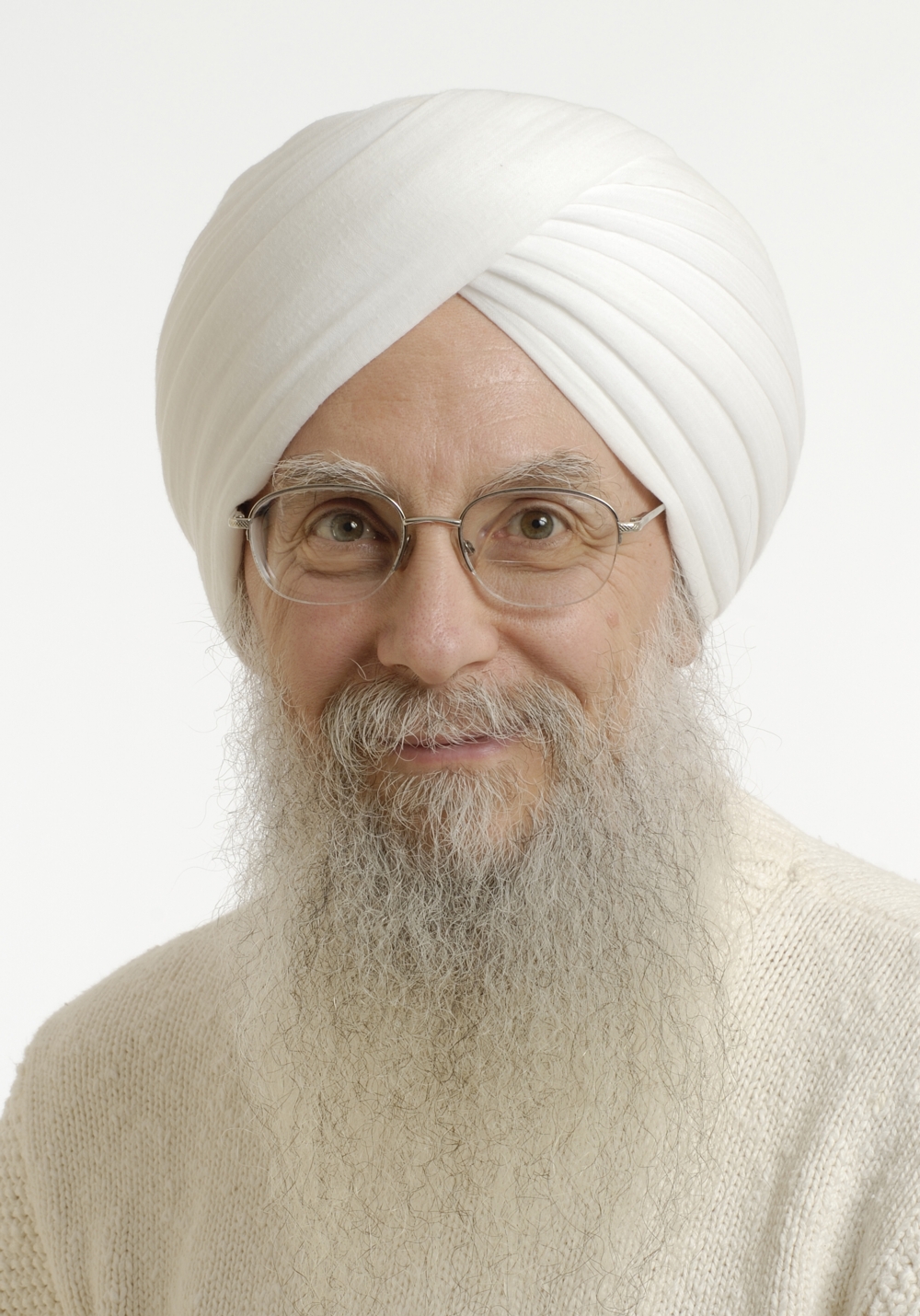 Each month, KRI publishes a valuable research article by Sat Bir Singh and other contributors on the current trends in yoga research. Sat Bir Singh is a pioneer in the field and we are not the only one who appreciates what he brings! The following article was printed in BWH Clinical Research News (CNR) and is reprinted here for your enjoyment, with their permission.
BWH Researcher Devotes Life and Profession to Yoga
By Michelle Cerulli McAdams Sat Bir S. Khalsa, PhD, has been practicing a yoga lifestyle since 1971. In addition to living in an ashram, or yoga community, outside the city of Boston and practicing yoga several times per week, Khalsa is a neuroscientist in the Division of Sleep and Circadian Disorders who studies yoga as an intervention for insomnia, anxiety and chronic stress and for promoting mental health in public schools. He even authored a Harvard Medical School e-book on the benefits of yoga and meditation on the brain. CRN recently spoke with Khalsa to learn more about his passion.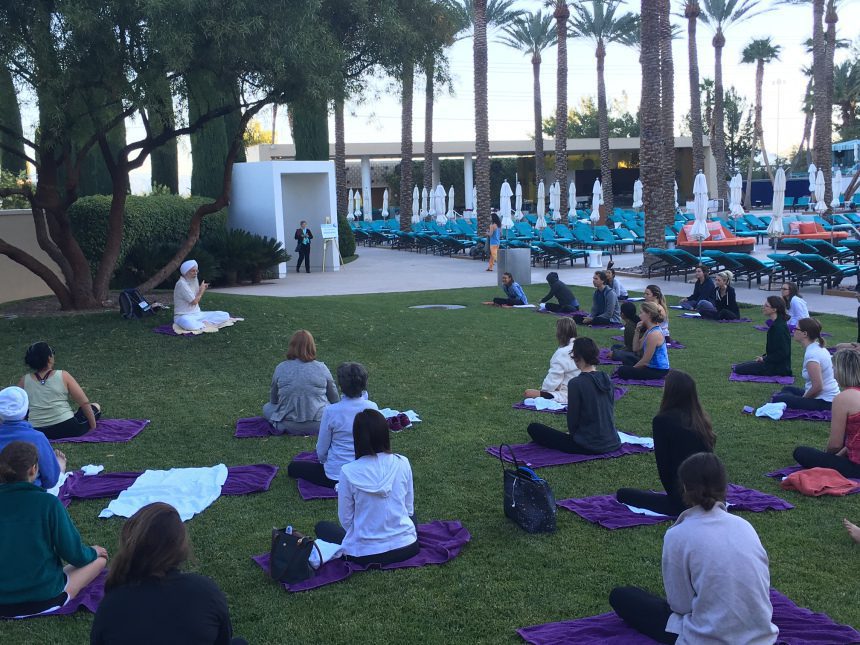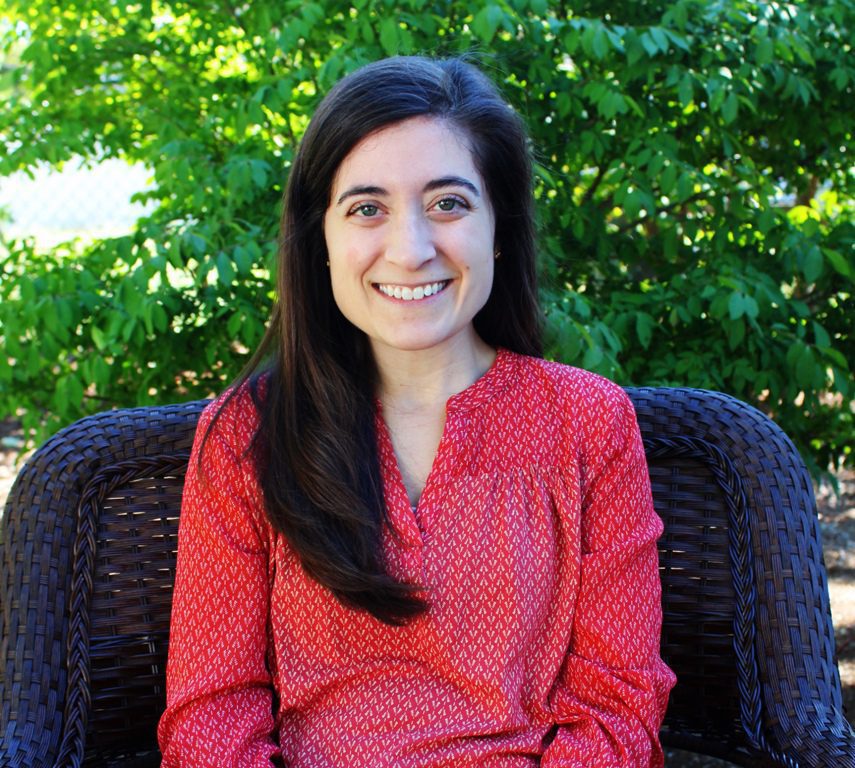 Michelle Cerulli McAdams, MA, is a freelance writer and editor based in Gainesville, FL. She has written for national outlets including
The Boston Globe
,
Austin American-Statesman
and AARP. She spent a year shadowing North Carolina families affected by Alzheimer's and has contributed reporting to two medical journalism books. Her work can be found at
www.michellecerulli.com
.
---
Master Chef Returns to Immersion 2017 – YUM!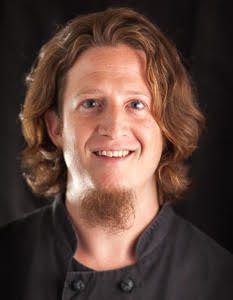 Sat Kartar Singh, a highly creative and conscious chef with a holistic approach to cooking, is once again returning as master chef for the Immersion Teacher Training in New Mexico this summer. Sat Kartar prepares a delicious lacto-vegetarian menu, made from fresh organic produce, and includes vegan and gluten free choices. With Sat Kartar in the kitchen, you never go hungry! Sat Kartar tells us in his new cookbook, "When you eat well, you feel well. It's as simple as that. Meals shouldn't make you feel bloated and stuffed. They should nourish. They should be filling, but not fill you up… You often need to have an unhealthy experience to appreciate a healthier one. That was how I discovered my new-found passion for food and wellbeing… It was during my own personal rejuvenation and renaissance that I found my new approach to cooking." Now, we are the beneficiary of his personal renaissance and enjoy his fresh and inspired cooking throughout August during our Level One program. The recipe included this month in the newsletter is taken from his Happy Belly cookbook and is a signature dish of Sat Kartar.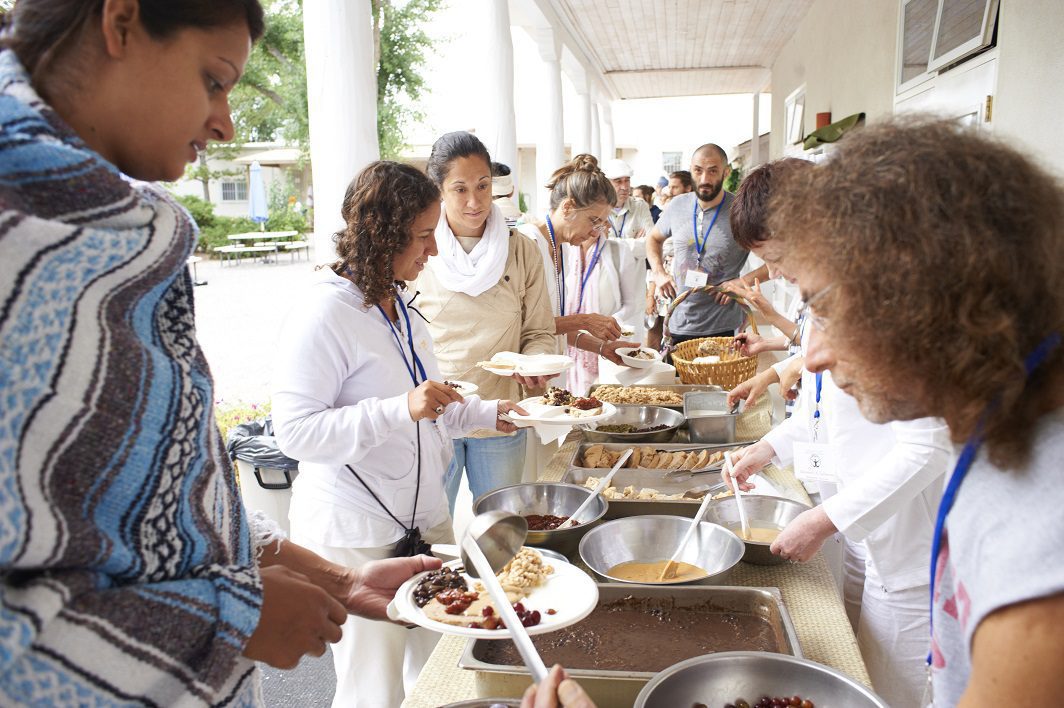 Wheat Free Baked Falafel with Greek Topping Sandwiches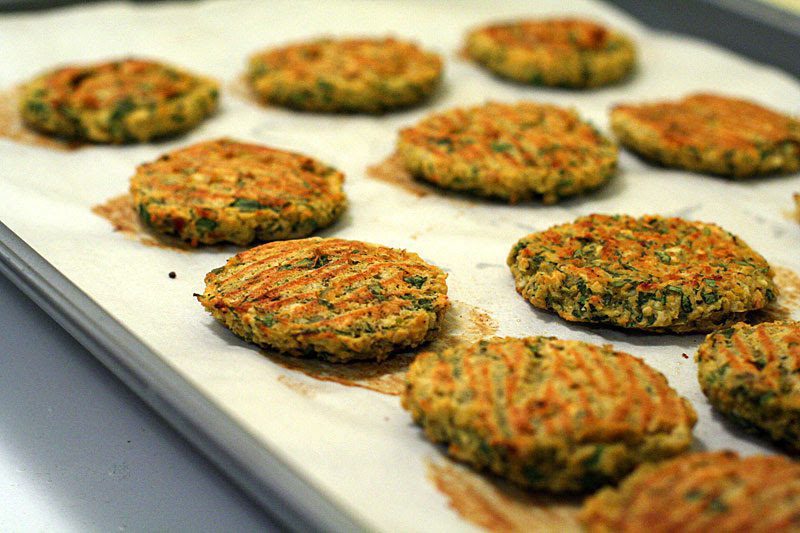 The Falafel
½ pound dried garbanzo beans, 6 oz. soaked overnight and cooked, 2 oz. made into besan (gram) flour ¼ cup roasted garlic paste ¼ cup brown flax seeds brought to a boil in 1/3 cup water, allowed to cool 3 tablespoons tahini 3 tablespoons extra virgin olive oil 4 cloves garlic, finely diced 5 stalks celery, finely diced 3 carrots, grated 2 yellow onions, finely diced 3 tablespoons cumin powder 3 tablespoons parsley, coarsely chopped 3 tablespoons sea salt 1 tablespoon coriander powder 1 tablespoon cayenne pepper Preheat the oven to 425 degrees F. Combine the cooked garbanzos, roasted garlic paste, flax mixture, tahini, olive oil, and chopped garlic together and blend with an immersion blender or food processor. Fold in the remaining ingredients except for the besan flour. Let rest while you make your besan flour. Besan flour is the name for flour made from milling dried, whole garbanzo beans. It is used in many Indian types of bread and is a great thickener. Here we are using it as a replacement for wheat flour. It holds mixes together superbly, has more protein than wheat, and is not a common allergen. You can mill the garbanzo beans yourself in a food mill, high powered blender (like Vita Mix), or just buy fine ground besan flour in Indian stores or in the bulk section of most health food stores. Combine the besan flour into the mix and let stand for five minutes. The mix should take on a thin bread batter-like consistency where it just pulls itself from the side of the mixing bowl. With a 2-oz. ice cream scoop, scoop out onto a parchment lined baking sheet the falafel. Bake for 15-20 minutes, turn the sheet, and cook for another 15 minutes. While the falafels are baking, make the topping.
Greek Topping
1 romaine heart, shredded 1 cucumber, julienned 1 tomato, chopped ½ red onion, finely diced 20 Kalamata olives, chopped ½ pound feta cheese crumbles 1 bunch parsley, stemmed and chopped Combine all ingredients.
To Assemble the Sandwich
Place 3 or 4 falafels in an opened pita. Use a whole gran pita bread. Top with Greek vegetable mixture and serve with tahini sauce.
---