---
Trainers for The 21 Stages of Meditation Program- Summer 2017
---
Nirvair Singh
Nirvair Singh Khalsa began studying with Yogi Bhajan in 1971. He is a retired University Instructor at the University of Alaska Anchorage where he taught classes in Kundalini Yoga for 31 years. He has authored nineteen best selling videos and four books on Kundalini Yoga as taught by Yogi Bhajan®. (http://www.kundaliniyoga.net) He has also taught classes, workshops and trainings throughout the Americas, Europe and Asia. Currently he is the CEO and President of The Kundalini Research Institute. He is a Yoga Alliance E-RYT 500 certified teacher trainer. He lives with his wife of 40 years, Nirvair Kaur, in Tesuque, New Mexico.
---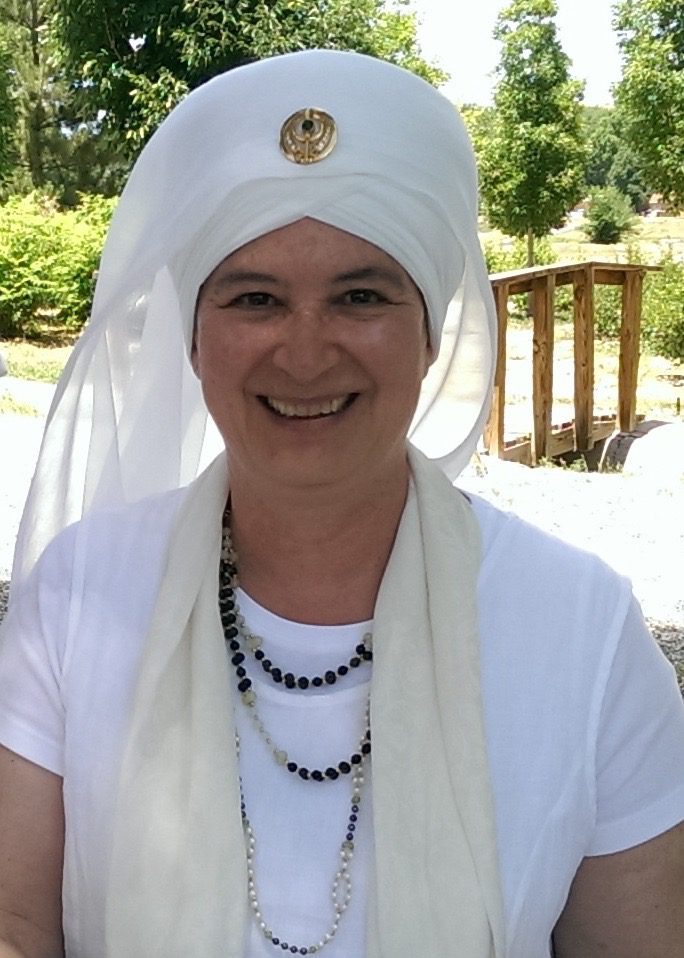 Shanti Shanti Kaur Khalsa, PhD
Shanti Shanti Kaur Khalsa, PhD brings the ancient teachings of Kundalini Yoga into modern medicine as Founding Director of the Guru Ram Das Center for Medicine & Humanology. Under the guidance of Yogi Bhajan she developed and directs the 1,000 hour IAYT accredited International Kundalini Yoga Therapy Professional Training. She is a Lead trainer for Levels 1 and 2 Kundalini Yoga teacher training. Her Kundalini Yoga program for people living with HIV is featured in the book, Yoga as Medicine by Timothy McCall, MD, and her groundbreaking work as a Kundalini Yoga Therapist is featured in the book, Yoga Therapy and Integrative Medicine: Where Ancient Science Modern Medicine.
---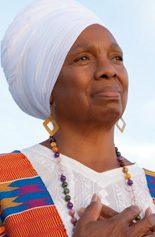 Krishna Kaur
Krishna Kaur, a dynamic, heart centered Yoga teacher, began studying with Yogi Bhajan in 1970 and has passionately taught the art and science of Kundalini Yoga and Self Awareness for over 40 years. She brings a wealth of knowledge and experience from her teaching in Africa, Mexico, and inner cities throughout the United States. A master teacher trainer of Kundalini Yoga as taught by Yogi Bhajan, she conducts workshops in Canada, Europe, Asia and Latin America.
She is certified by the 3HO Foundation and the Kundalini Research Institute as a Kundalini Yoga Teacher and Trainer of both Level I and II. She is the regional coordinator for 3HO Africa, which unites Kundalini Yoga in Africa. Krishna also founded and runs Y.O.G.A. for Youth, a non-profit dedicated to training yoga teachers to work with at-risk youth and creating yoga programs in schools and juvenile facilities. More info on Krishna Kaur can be found here.
---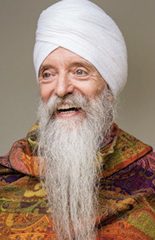 Guest Trainer: Guru Singh
Guru Singh is a celebrated third-generation yogi, master spiritual teacher, author, and musician.
Guru Singh teaches conscious living through the tools of Humanology, Kundalini yoga, meditation, and sacred sound. He was born in Seattle in 1945 into a yogic spiritual household to a artist father and musician mother. His teachings grew from an esoteric curiosity inspired by his family's deep connection to the masters of India and the blessings of being ready when teachers appeared. More info on Guru Singh can be found here.