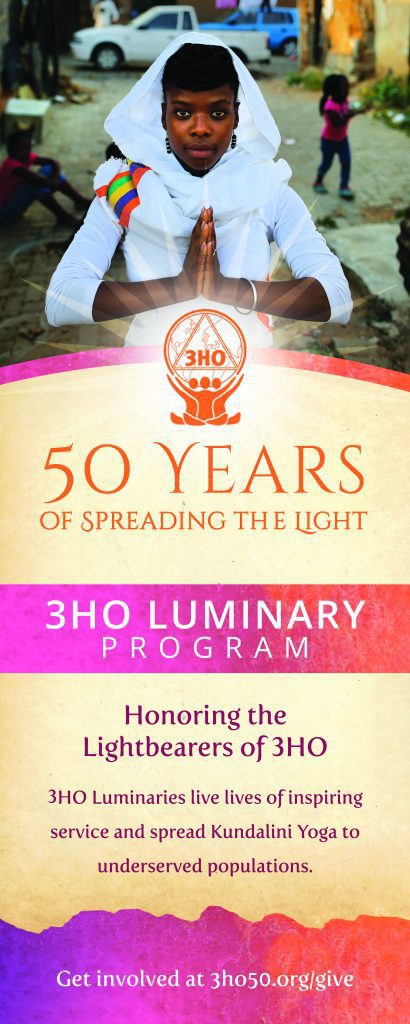 For 50 years, 3HO has been home to the practice of Kundalini Yoga and the teachings of Yogi Bhajan – a place where everyone is welcome to uplift themselves and empower one another to be truly healthy, happy, and holy.
3HO Foundation had humble beginnings. 50 years ago, a man named Yogi Bhajan came to North America from India with just a few dollars in his pocket and one mission: to spread the technology of Kundalini Yoga, which would ultimately inspire courage, peace, resilience, and dignity within the hearts of practitioners worldwide.​
As part of the
50th year celebration
, 3HO is selecting 50 individuals from around the world to honor as light-bearers and sponsor their trip and participation in the 2019 Summer Solstice Sadhana – we call them 3HO Luminaries.
3HO Luminaries are people who live lives of inspiring service. The intention of the 3HO Luminaries project is to honor and support Kundalini yogis who are doing great service in their communities and who would like to come to New Mexico for Summer Solstice but do not have the financial means to attend. Do you know someone like this? Consider nominating them, or perhaps yourself, as a 3HO Luminary!