---
News From KRI – October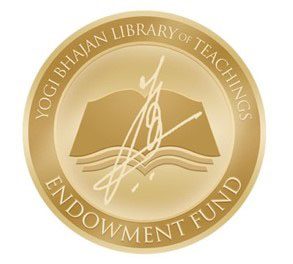 The Yogi Bhajan Library of Teachings Endowment Fund
---
A Note From Nirvair
Sat Nam and Greetings from New Mexico.
In the US, November is a time of Thanksgiving and the beginning of the holiday season. It is when we all gather with our families and friends and celebrate the best of life. I have been reflecting on the coming holidays and this insightful quote from Yogi Bhajan that comes from a lecture he gave on February 24th, 1977.
"There are certain things you must understand. You prepare for yourself for a holiday, but you do not know how to holiday. That's why most of the people do not enjoy their holiday. The majority of people, if you deeply understand, do not enjoy relaxation because they are not mentally prepared for relaxation."
So, how does one become mentally relaxed? Yogi Bhajan talks about it in this lecture dated January 12th, 1973.
"What is the outcome of tolerance? It is relaxation. Mental relaxation comes from tolerance. And when tolerance reaches the Divine Consciousness, then it creates the reaction out of which is born compassion. You have to totally and completely understand this. No man has ever run into Universal Consciousness who has no compassion…
"Tolerance is the highest gift of consciousness. Tolerance gives patience. Those who avoid temptations get opportunities. Now this is a law of Universal Consciousness. And the very problem in our human life, whether he is happy or unhappy, is that this little line can decide it. If you jump for a particularly temping mood, you will block all the opportunity. And a human being is nothing but a psyche in his magnetic field. Or in another words, if his circumvent force is powerful enough and does exist, then you have to do nothing else about it. He does exist in a neutral harmony around universal psyche of consciousness."
Come join us in Bali, and we can work on our tolerance and mental relaxation together! Registration is now open for our Teacher Training in Kundalini Yoga as taught by Yogi Bhajan® – Level One Immersion program. The program begins on 21 April 2019 and the residential aspect of the training runs for 28 days. I will be part of the teaching team with our Lead Trainer Sat Siri Kaur, as well as Sat Purkh Kaur and Amrit Singh. If you are thinking of coming, don't delay in registering – last year's program sold out.
May we all give thanks for our many blessings, live and demonstrate tolerance and compassion.

All love in Divine,
Nirvair Singh Khalsa
CEO KRI
---
KRI Level One Immersion in Bali
KRI is once again hosting Level One Immersion Teacher Training in Bali April 21st to May 18th, 2019. Bali is a beautiful island of warm sun, soft breezes, and calming vibrations. The culture of Bali is inherently spiritual, making this the perfect environment for Level One Immersion Training.
Level One Training is an intensive experience in Kundalini Yoga as taught by Yogi Bhajan. Together with a community of globally diverse people, you will encounter the personal healing that comes when you explore the depth of these teachings. The natural beauty of the island's beaches and gardens supports your transformation, and the experiences you share with your fellow students often will form the solid foundation for life-long friendships.
If you have considered teaching Kundalini Yoga, this is the time for you. Join us for 28 days in Ubud, Bali to develop your skills as a Certified Instructor of Kundalini Yoga. Certification requirements continue for the following 5 months. Early registration rate ends on November 30th, 2018. Last year's Bali Immersion Training sold-out, so register now and don't delay! Be a teacher in 2019 – Serve your world.
---
Getting Down to the Bone: Research on Yoga for Osteoporosis
by Nikhil Ramburn and Sat Bir Singh Khalsa, Ph.D

Osteoporosis is the degeneration of bone tissue that occurs when new bone creation doesn't keep up with the body's natural process of old bone removal. Individuals may experience a decrease in height over time and localized pain, but many people have no symptoms until they experience a bone fracture. Women are more likely to develop osteoporosis, and a reduction in estrogen levels in women at menopause is one of the strongest risk factors for developing osteoporosis. Other risk factors include a diet low in calcium, obesity, comorbid inflammatory conditions such as Lupus and Rheumatoid Arthritis, and a sedentary lifestyle. Osteoporosis is considered a serious public health concern given that over 200 million people worldwide suffer from this disease, and approximately 30 percent of all postmenopausal women have osteoporosis in the United States.
Conventional pharmacotherapy includes bisphosphonates, a class of drugs for preventing bone density loss, although these have possible side effects including gastrointestinal toxicity, death of bone tissue in the jaw and other sites, and severe (and sometimes irreversible) leg cramps and bone pain. However, bone density is sensitive and responsive to physical activity. Numerous, controlled studies have demonstrated that people who exercise regularly have greater bone density than their sedentary counterparts. Resistance training and weight-bearing exercises can help slow down bone loss in part due to the dynamic loads delivered to the skeleton, which stimulates the deposition of more bone tissue. In addition, a diet containing green leafy vegetables along with nuts and legumes can provide the necessary calcium to reduce the risk of osteoporosis.
Complementary and integrative approaches such as yoga may offer many of the benefits of conventional exercise, while also enhancing balance, posture, flexibility, strength, and quality of life in the elderly. Indeed, yoga exercises may decrease fall risks and fractures because of their positive effects on balance. In addition, the ability to modify yoga exercises to accommodate individuals with a high risk of falls or fractures and who have limited strength makes this intervention particularly suitable to elderly osteoporotic patients. The combination of mild spinal flexion and extension, which are common within yoga practices, may decrease the risk for vertebral compression fractures whereas the moderate weight-bearing exercises in yoga can strengthen the core muscles that support the spine. A small 2009 feasibility pilot study found that markers of bone formation increased in osteogenic postmenopausal women after a 12-week yoga series, thereby indicating that yoga may have beneficial bone building effects in this group. Furthermore, a 2012 study at the University of Calgary investigated the reaction forces applied by Hatha yoga practitioners for the first time. The researchers found that a common 28-posture sequence applied a low impact Ground Reaction Force (GRF) to upper and lower extremities; however, further research is necessary to determine whether those forces are sufficient to maintain current bone health in yoga practitioners.
Preliminary biomedical research on the efficacy of yoga for osteoporosis is promising. In a single-group pilot study at the Columbia College of Physicians and Surgeons in New York in 2009, patients with osteoporosis or osteopenia (lower bone density than normal but not yet pathological) practiced a regimen of 10 yoga postures which were modified according to individual limitations. The poses included the triangle pose (Trikonasana), the upward and downward dog poses (Adho Mukha Svanasana and Urdhva Mukha Svanasana) amongst others. Each position was held for 20 to 30 seconds. Unfortunately, compliance was poor and only 11 patients out of 117 completed the 2-year protocol. Nevertheless, the results revealed statistically significant improvements in bone density scores in yoga practitioners, 5 patients with osteopenia were reclassified as normal, and 2 patients with osteoporosis were reclassified/downgraded to as osteopenia, thereby indicating that yoga exercises for as little as 8 to 10 minutes daily will increase bone density in older patients.
A subsequent study with a larger sample size was published in 2016 and documented a 10-year study of 741 internet-recruited volunteers. Participants used a 12-minute DVD of the yoga poses that would stimulate bone density (the same exercises from the pilot study described above). The poses were specifically selected to produce torque and bending of the proximal femur, compression of the pelvis, and twisting of the lumbar vertebral bodies as these are the most common sites of osteoporotic fractures. The researchers found that bone mineral density improved in hips, spine, and femur in the 227 moderately and fully compliant patients. In fact, monthly gain in bone density scores was significant in both the spine and femur while gains in hip bone density did not achieve statistical significance. Furthermore, no yoga-related injuries were imaged or reported. This current study therefore supports the efficacy and safety of yoga as a treatment for osteopenia and osteoporosis.
Another landmark study was a 5-year retrospective evaluation of Bikram Yoga in a select group of female Bikram Yoga instructors that had been practicing for at least three years and some for over 20 years. While high impact exercises can improve bone health, those same exercises are also well-documented to damage the hip and knee joints. The researchers therefore set out to ascertain whether the potential benefits of low impact weight-bearing Bikram Yoga exercises could offset those deleterious effects. The participants routinely did 4.5 hours of yoga a week but also actively taught yoga classes where they modeled the correct poses. These same participants, who remained active as instructors and practitioners, were scanned five years later. The researchers found that the premenopausal subjects showed an increase in bone density scores at the femoral neck, hip, and lumbar spine. In contrast, there was a decrease in bone mineral density in those same areas for post-menopausal subjects. Consequently, these results suggest that Bikram Yoga may be an effective countermeasure for preventing osteoporosis in pre-menopausal women but may not necessarily confer the same benefits to postmenopausal women.
More recently, researchers from the Bone Density Research Laboratory at the University of Oklahoma looked at the effects of an 8-month Ashtanga Yoga intervention on middle-aged premenopausal women using a randomized control design, the gold standard of scientific research. Thirty-four premenopausal women were randomly assigned to either a Yoga group (n = 16) or a control group (n = 18). The participants performed 60 minutes of an Ashtanga Yoga series including 15 minutes of warm- up exercises, 35 minutes of Yoga postures and 10 minutes of cool-down. After 8 months, the researchers found that serum markers of bone growth were maintained in the yoga group but significantly decreased in control subjects. On the other hand, no improvements in bone mineral density or tibia bone characteristics were noted. Therefore, these results suggest that regular, long-term Ashtanga Yoga had a small positive effect on bone formation.
In summary, the current body of evidence points towards increased bone mineral density with yoga practice, suggests improvements in serum markers of bone growth, and even demonstrates the potential for yoga to reverse bone loss that has reached the stages of osteopenia and osteoporosis. However, additional studies with larger randomized controlled trials and further investigation including a younger osteopenia-free population are necessary to support these findings and establish the benefits of yoga in relation to conventional exercises. Finally, some researchers warn that new pain and fractures can occur after participation in yoga flexion exercises given the extreme strain of some yoga positions. An assessment of fracture risk in older persons is critical in designing an effective and safe therapeutic yoga intervention.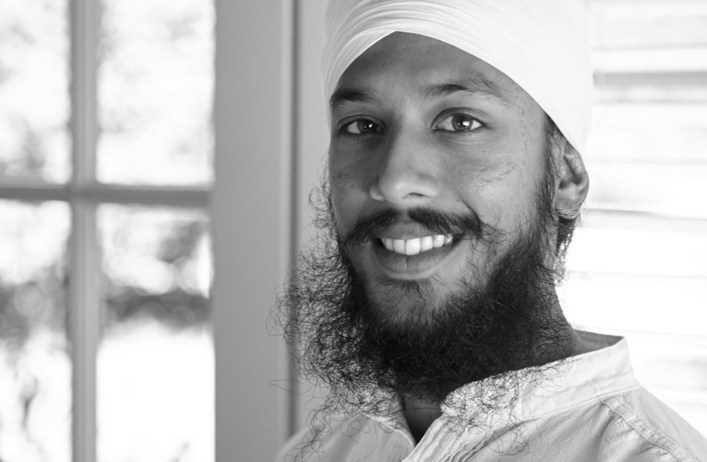 Nikhil Rayburn grew up practicing yoga under mango trees in the tropics. He is a certified Kundalini Yoga teacher and has taught yoga to children and adults in Vermont, New Mexico, Connecticut, India, France, and Mauritius. He is a regular contributor to the Kundalini Research Institute newsletter and explores current yoga research.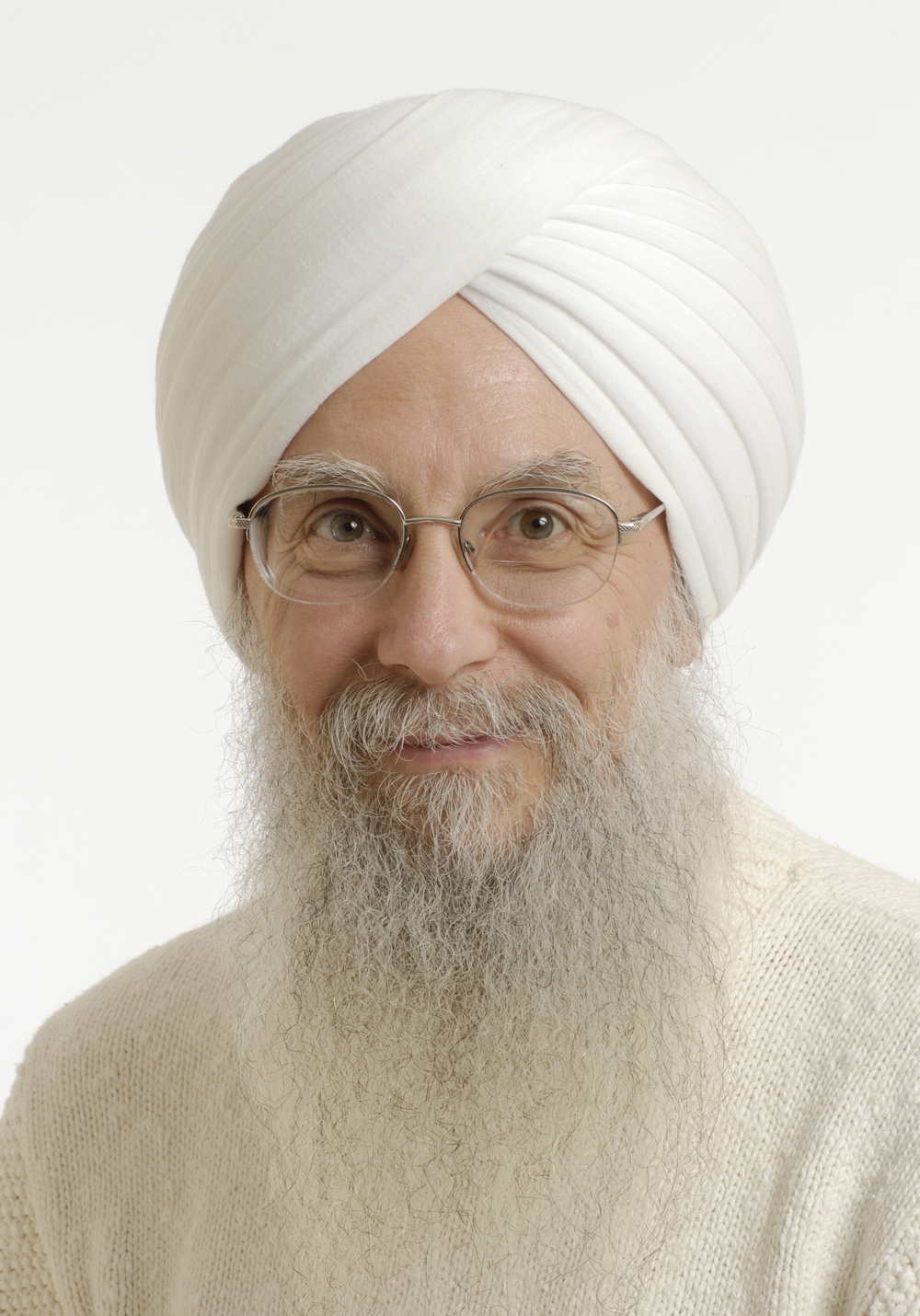 Sat Bir Singh Khalsa, Ph.D. is the KRI Director of Research, Research Director for the Kripalu Center for Yoga & Health, and Assistant Professor of Medicine at Harvard Medical School. He has practiced a Kundalini Yoga lifestyle since 1973 and is a KRI certified Kundalini Yoga instructor. He has conducted research on yoga for insomnia, stress, anxiety disorders, and yoga in public schools. He is editor in chief of the International Journal of Yoga Therapy and The Principles and Practice of Yoga in Health Care and author of the Harvard Medical School ebook Your Brain on Yoga.
---
Sat Nam from The Yogi Bhajan Library of Teachings®

Fall is one of my favorite times of year here in New Mexico with the beautiful fall colors and the time of coming together with family and community. This month brings the Thanksgiving holiday in the U.S., giving us the opportunity to appreciate and be grateful for all that we have.
I want to take a moment to share our deep gratitude for all of our generous donors. You are what keeps the Yogi Bhajan Library of Teachings growing and expanding. Without your contributions, love, and support, we would not be able to make these teachings available online to the world for free…Thank you!
On Thanksgiving Day in 1971 Yogi Bhajan spoke about the many things we have to be thankful for and offers a beautiful Thanksgiving prayer at the end of the lecture:
"According to this western land, today is Thanksgiving Day. It is almost a ritual now. It is a ritual in the sense that we cut down turkeys, sit together in the family, eat and enjoy, and feel happy that we are together as a family. But if you go back to the history of this day, the people who landed on this land went through all those days of hardships together that they were not prepared to relate to mentally or physically. Then one fine day they felt they were secure and settled. They knelt down before God in consciousness and thanked Him and ate together whatever was the best food they could get.
In this world of ours, we like to give many things without knowing what we are giving. Actually, everything is already given to us and we are the custodians of those things. It is in misunderstanding that we think we are the owners. I am giving you this thing, but how did I get it? Why shouldn't somebody else have it? This whole philosophy is there to remind man that there should be a time in one's life to give away in consciousness for the Supreme Consciousness. That's all it is. Thanksgiving is a day of surrender. It is not a day of surrendering to somebody, it is a day of surrender in your own consciousness. It is a great day. Today we give away our ego and adopt the path of the Supreme Lord Creator in consciousness and we thank Him. As a family we sit together, eat and pray, worship and pray, be together, enjoy, and be happy. It is all prayer. It is a total meditation."
He continues…
"Our thanks to every such environment where man is supposed to grow in peace and harmony, in love and tranquility. Our thanks for all that is graceful around us and also our thanks for everything that forces us to become graceful. Our thanks to that negativity that has made us positive. Our thanks to the power that overtakes us, that has given us the power to love and sustain ourselves. Our thanks to all those natural calamities that have given us joy and beauty when we have crossed them. Our thanks to all those sicknesses and weaknesses and laziness that has given us the power to triumph and survive so that we can chant the Holy Naam. Our thanks to all those enemies who made us strong so that we love to live. And our thanks to the Almighty Creator who has created us to go through all this experience in the Holy Name that prevails through everybody; the Cosmic Power that is the instrument of our life and our dignity; the Adi Shakti of which we all are part of in one brotherhood of pure beings; to that height of consciousness that holds this world. We pray in thy consciousness, oh Consciousness of all consciousness, that you be with us and bring love, tranquility, and peace to every heart." Yogi Bhajan, November 25th,1971
Read this complete lecture, which is one of the earliest recorded in 1971. The entire lecture focuses on Thanksgiving and offers so much beautiful wisdom on the topic of gratitude.
Thank you again to all of you who make this resource what it is today. Your continued support is what is allowing it to grow and evolve to include all of Yogi Bhajan's lectures in one free resource. Thank You!
In Gratitude,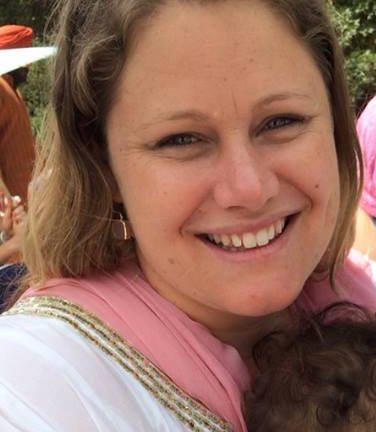 Shabd Simran Kaur Adeniji, Fundraising Coordinator
The Yogi Bhajan Library of Teachings®
Kundalini Research Institute
Email: donations@kriteachings.org
Find us on Facebook "The Yogi Bhajan Library of Teachings"
www.libraryofteachings.com
The Yogi Bhajan Library of Teachings® is a non-profit organization and all donations are tax deductible under IRS code 501(c)(3).
---
One of the Greatest Gifts to Give Your Child– The Love for Learning
By Jugat Guru Singh Khalsa and Saraswati Kaur Khalsa, Miri Piri Academy.

Yogi Bhajan taught us ten gifts that parents can give their children, and the eighth gift is a love for learning. He said to cultivate a sense of learning in our children. This is not a suggestion to share all of our knowledge, but rather to inspire within them the desire to discover things for themselves. He said,
"You want to be excellent; you want to be happy; and you want to be prosperous. I have not yet met one person who doesn't want to be excellent, but you will only become excellent if you become learned. And you can learn from anything – everything is worth learning." (Meditation Course – Whole Life Expo, May 22, 1993, Santa Fe, NM).
Yogi Bhajan's own family invested heavily in his education, spending hours teaching and practicing Gurbani, choosing a Catholic school nearby because it was the best they could provide, and sending him to a master Yoga teacher when he was old enough to begin his training. Yogi Bhajan founded Miri Piri Academy in India as an extension of his love for learning and took a personal interest in everything that was taught at the school. As he explained it,
"You have to fundamentally understand you have to learn and you have to learn anywhere and everywhere you can get it. Learning is for you. Learning is not for me. Learning is not for us. Learning is for each one of us. A 'Sikh' means one who is willing to learn and is learned. To live by learning is called a Sikh." (July 6, 1992, Espanola, NM)

So, how do children develop this sense of learning throughout their lives? There are countless studies, books, and experts on this topic. Dale Stephens, author of "Hacking Your Education" and founder of a movement to empower young people to take ownership of their own education, boils it down to a few suggestions:
1. Surround your child with books – read with them, go to the library together, and let them choose their own books. Talk about the books you are reading, and be interested in the books they are reading. Show them by example that you yourself are constantly learning new things. Books may be old fashioned, but they help your child develop a sustained focus and delve deeper into an idea than learning by Google or YouTube.
2. Encourage your child to teach – Teaching is an integral part of learning. Once you reach a stage where you can teach someone a concept, then you know that you truly understand it yourself. As Yogi Bhajan always said, if you want to master something then teach it. You can ask your child from a young age to play the role of teacher and share with you what they are learning. They can tutor younger children and lead class discussions or presentations.
3. Focus on making learning fun, rather than on the outcome – Children naturally love to learn, and younger children learn for the sheer joy of it. However, researchers have found that from third grade on enjoyment of learning often drops continuously, a phenomenon some blame on the increasing focus on grades and report cards as children get older. The most effective classes are the ones where students get a chance to work on an interesting project or go on an adventure. The most effective parents are the ones that share in the excitement of learning rather than focusing on grades and report cards.
4. Let your child choose what to study – This is the most important and straightforward rule. Even though you might be convinced that your child needs to learn math or science, you should also take into account what he or she wants to learn. When you give them the power to direct their own learning, they will take responsibility for their own education. They will learn what it means to delve deeply into a subject – research, read, seek out teachers, practice and apply their learning. The process of discovery will increase their joy for learning and teach them how to learn anything.
5. Help your child find people and resources to help them on their journey – At the beginning, your child will need help learning how to find what they want to know. Teach them how to use the library. Teach them how to use the internet in order to conduct research. Teach them how to recognize an authoritative source. Help your child find fascinating people. Whether they are teachers at school or mentors at an internship or job, the value of an inspirational teacher cannot be overstated.
6. Help your child build confidence in their own knowledge and skills – Those who have the most motivated children support them through challenges without micromanaging or adding pressure. They don't jump in and say "You're doing that wrong. Let me do that for you." By overcoming challenges on their own, whether a music piece or a math problem, your child gains a sense of competency, which is a valuable quality that all enthusiastic learners share.
7. Make sure they know that learning is lifelong – Don't just tell them, show your children by your example so that they will understand through experience. Learning is possible until the day we die, not just during school. A master pushes past expectations and keeps learning.
Why do we want our children to love learning? We want them to experience the life-long joy of sharing what they learn.
"Learn everything, become learned. Experience everything, become expert. But specialize in giving.There is nothing more beautiful than giving… Ask, 'Where can I get all that I want to give?'" (Yogi Bhajan, October 21, 1993, Santa Fe, NM)

Saraswati Kaur Khalsa is the Assistant Principal of Miri Piri Academy and has been serving there since 2007. She has been a student of Yogi Bhajan since birth and completed her Level One Kundalini Yoga Teacher training under his guidance. Saraswati holds a Master's Degree in Social Work and has been working with children and schools since 1998. Her daughter also attends Miri Piri Academy as a student.

Jugat Guru Singh Khalsa is the Principal of Miri Piri Academy in Amritsar, India and a KRI Certified Lead Teacher Trainer. From his childhood, he was guided by Yogi Bhajan and has dedicated his life to serving the mission of Yogi Bhajan by helping to shape the next generation into leaders and teachers of this amazing technology. Jugat Guru Singh is a member of the Chardi Kala Jetha, which travels around the world teaching and performing Gurbani Kirtan, including local performances at the Golden Temple.
---

Raising Children with Values and Virtues
10 Things to Give Your Children
Love them.
Build their self-esteem.
Challenge them.
Listen to them.
Expect respect.
Limit them.
Make God a part of their lives.
Develop a sense of learning in them.
Help them to be community-minded.
Let them go.
---
---
KRI November Specials of the Month
The Chakras
Kundalini Yoga as taught by Yogi Bhajan®
The chakras are the keys to being human and being happy. In this collection, Yogi Bhajan, the Master of Kundalini Yoga, defines the nature of the chakras, how they work, their interaction, projection and potency with both humor and subtlety, and often surprising candor.
Retail: $29.95
Promo: $25.46
---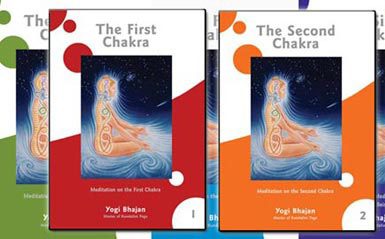 7 DVD Series (2 DVDs per set)
"The progressive nature of the human is to succeed…and that is where the science of the chakras came through."
The First Chakra: Meditation on the First Chakra
The Second Chakra: Meditation on the Second Chakra
The Third Chakra: Meditation on the Third Chakra
The Fourth Chakra: Meditation on the Fourth Chakra and Arti Kriya
The Fifth Chakra: Meditation on the Fifth Chakra
The Sixth Chakra: Chaar Padh Meditation and Meditation on Being a Yogi
The Seventh Chakra: Hissing Meditation for the Glandular System l and ll
Regular Retail: $24.95 per 2 DVD Set
Promo: $21.21 per 2 DVD Set
Or take advantage of our everyday Full Set Special of $130.00 for all 14 DVDs in 7 DVD packaged sets
---
New Book!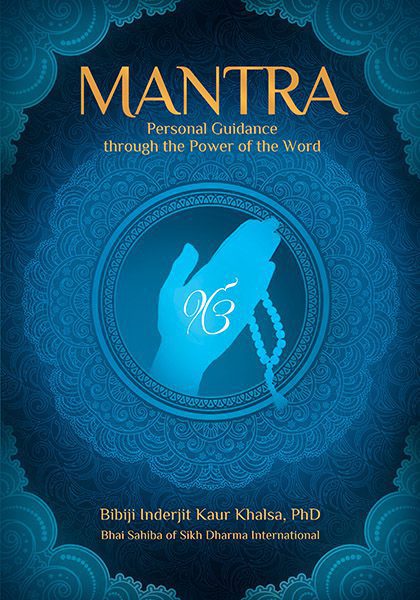 Mantra
Personal Guidance through the Power of the Word
Bibiji Inderjit Kaur Khalsa, PhD
Bhai Sahiba of Sikh Dharma International
Clarity-Healing-Intuition-Peace
Self-Esteem-Stability-Trust-Wisdom
This book contains hundreds of beautiful mantras to recite and repeat for these and other personal needs you face in your life.
The Mantras in this book have been lovingly collected, translated and commented upon by the devoted wife of Yogi Bhajan, the spiritual teacher who brought Kundalini Yoga to the United States in 1969 and built the extensive 3HO (Happy, Healthy, Holy Organization) worldwide community.
Mantra is an important component of Kundalini Yoga as taught by Yogi Bhajan. Kundalini Yoga teachers follow a variety of spiritual paths, and the mantras in Kundalini Yoga are of a universal nature. They transcend religious belief and embody universal truths that every human being can experience.
Retail: $39.95
Promo: $33.96
KRI November Recipe of the Month
Bitter Melon Greens with Tofu Soup or Soba Noodle Bowl

Excerpt From:
From Vegetables, With Love: Recipes and Tales from a Yogi's Kitchen
(Revised and Expanded New Edition)
Siri-Ved Kaur Khalsa
Yield: 6 servings
Bitter melon is one of nature's most healing foods and is widely recognized for its property to help reduce blood sugar levels. Yogi Bhajan once told me it could cure anything! The bitterer the better! Bitter melon greens are milder than mature bitter melons, and their flavor makes this brothy soup exceptional. Ask for bitter melon greens in Asian markets. You may use all of the greens, tender stems, and baby bitter melons, but discard the vines and curly tendrils.
Enjoy the broth and greens alone or, for a light and more satisfying meal, include tofu and soba noodles. Soba noodles typically are packaged in serving-sized bundles. For a lighter soup you may like to add just one or two bundles of noodles to the soup pot along with the greens and tofu. For noodle bowls, use one bundle per serving as directed in the recipe below.
1 large bunch bitter melon greens
(about 1½ pounds)
2 tablespoons peanut or coconut oil
¼ teaspoon crushed red chilies,
or 1-2 whole dry red chilies
2-inch piece fresh ginger, peeled and chopped into
short, thin matchsticks
8 cups water
¼ cup tamari soy sauce
1 12-ounce package firm tofu, cut into bite-size
cubes (optional)
½ bunch green onions, finely chopped
½ teaspoon toasted sesame oil
¼ cup finely chopped cilantro
2-3 tablespoons chopped green onions (for garnish)
Additional tamari or Bragg Liguid Aminos to taste
1-2 bundles soba noodles (for noodle bowls, allow 1
bundle per serving)
Plunge greens in a sink full of cold water to rinse clean. Pull or snip off tender stems and leaves from the vines, including any blossoms or baby bitter melons. Discard tough vine pieces and curly tendrils. Let greens drain in a colander while you prepare the other ingredients. Heat oil in the bottom of a gallon-size stainless steel pot over high heat. Add red chilies and sizzle about 30 seconds until toasted. Add chopped fresh ginger and sizzle another 30 seconds. Add water, bring to the boiling point, and let simmer on a medium/low heat while remaining ingredients are added. First add chopped garlic, cubed tofu (optional), and chopped greens. Let simmer for 4-5 minutes. Then add toasted sesame oil. Adjust taste with additional tamari or Braggs. Ladle soup into serving bowls and garnish with cilantro and green onions.
For Noodle Bowls: Cook soba noodles separately. Bring lightly salted water to a boil. Add noodles, stir to break them apart, and boil for 3-4 minutes until done. Serve soup in bowls. Using tongs, add noodles to soup and garnish with chopped cilantro and finely sliced green onions.
---