---
News From KRI – September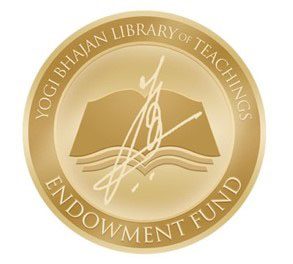 The Yogi Bhajan Library of Teachings Endowment Fund
---
A Note From Nirvair
Sat Nam and Greetings from New Mexico.
We just completed our 2018 Level One Teacher Training Immersion in Kundalini Yoga as taught by Yogi Bhajan® in New Mexico USA. What a wonderful training program and great group of trainers! Our Lead Trainer, Sat Siri Kaur, was an exceptional leader and an inspiration for all. The experience the students and teachers had was one of the best ever! The deep bonds that this international group of students created with each other, and the profound inspiration of Yogi Bhajan's teachings, was very special. Please join us in 2019 as a student, or if you are in the Aquarian Trainer Academy, as a Trainer in Training. Become a teacher and serve your world. It is a rich and deep experience.
Fall is the time of the equinox and the beginning of the school session in the Northern Hemisphere. Many Kundalini Yoga teacher trainings also start this time of year. You can sign up for Level One Teacher Training almost anywhere in the world and learn the technology of Kundalini Yoga, meditation, and lifestyle.
The core of all Level One KRI Certified Trainings is that the students have a wonderful experience that prepares them to teach Kundalini Yoga and serve in the Aquarian Age. No matter where you train, you will find a consistent quality of expertise, love, care, and attention. Yogi Bhajan's impact on the world has been truly amazing. We have trainings in over 50 countries listed in the KRI Trainer and Program Directory.
I get deeply immersed in the Yogi Bhajan Library of Teachings® on a daily basis, searching for topics, concepts, and wisdom. What an amazing resource! I always like to share some technology or insight with you that has inspired me. Here, Yogi Bhajan talks about the importance of the equinoxes:
"Today is the most important day in every human's life. It's the equinox. We who have become civilized are the most uncivilized people. Over time, we have forgotten everything about the heavens. Through our scientific mind, we feel Jupiter just hangs there [in space]. The moon just hangs there — they are there, and we are here. Religion didn't help us either— Why [do you think] the Muslims have Ramadan? Why do people have seasonal celebrations? We were much better when we were simple. Then, we understood nature. Now, we conquer nature, harness nature and the resources, [and as a result] we have become weaker, vague. We thought through philosophies, through beliefs, through faith, that we would earn happiness. We didn't want to do the research and that is why, at certain times in the centuries, religion became most important. Religion became our reality and guidance for us, but we forgot there is a universe and we are part of the universe — and there is an inter-exchange which will never change." Yogi Bhajan, 3/20/91
"So dear friends, this evening we were feeling the presence of those who brought us, through their spirit, the possibility of celebrating this beautiful day. Today, the equinox, light and darkness meet on equal footing. Nobody is high today — nobody is low. We are all one. There is one God of all gods, and there is one humanity. We are all beings, that is the spirit of man, and this spirit has to be held up. Do as much yoga as you like to do. You may have occult powers, the whole world may worship you, but if you do not know the oneness of you, you are useless." Yogi Bhajan, 9/22/73
KRI has many resources for student and teachers. Last summer I was studying the manual entitled, "Man to Man" for a class I co-taught at Summer Solstice Sadhana. It was really fun to rediscover those classes. The book has lectures and technologies from Yogi Bhajan's classes for men. Visit our online store, The Source, or The Source E-book Store for this book and other great books and manuals on Kundalini Yoga as taught by Yogi Bhajan.

Nirvair Singh Khalsa
CEO KRI
---
Deepening your Core Capacity at Level Two Mind and Meditation
This summer I had the blessing of taking the KRI Level Two Mind & Meditation module in Espanola, NM. I had taken Lifestyles & Lifecycles eons ago but had not participated as a learner with a "beginner's mind" for a very long time. Whereas the Level One program gives the Foundations of Kundalini Yoga as taught by Yogi Bhajan, the Level Two modules are about Transformation and deepening your core capacities, character, and consciousness. In the words of Yogi Bhajan, "I am just trying to make you change, because you want to change but you don't change. I know you. It is very difficult for you to leave your habits. First we create habits and then our habits create us."
Six days of intensive study with our four extraordinary trainers from South Africa, Canada, and the United States, along with the Master himself through daily video classes, answered a personal prayer — to have the time and opportunity to delve more deeply into my Self after decades of "doing" in the world. Over fifty students from around the world came to do the hard work, as described by Guru Nanak, of "Conquer your own mind and you will conquer the world". I observed and experienced unique qualities in this group, even as we were all working on ourselves. There was always kindness, generosity, compassion, humor, and love in the room. A key component of the training program is ongoing personal meditations, journaling, and small group meetings for ninety days – transformation doesn't happen in a New York minute!
A few members of my small group offered to share their experience for this article.
"I would recommend "Mind and Meditation" Level Two Teacher Training to every teacher. The level of teaching went beyond my expectation. The content of the program is rich, illuminating, and expanding. It has accelerated my spiritual growth and development and catalyzed a new depth in my own practice. In this training I achieved a level of depth and understanding of the mind that I have not been able to reach before. I am deeply grateful for these teachings and these teachers." Liv Amrita Kaur
"As always, the precise curation of the teachings – the commitment of time and devoted labor by all who serve this work of Love – awakens my heart. The program design conveys a wealth of information in a short time, while inviting compassion and personal depth. The leaders are clear, purpose-full…and fun! Mind & Meditation set me on a whole new course with my practice and my teaching." Dharam Inder Kaur
"My psychic fields were cleared out, my personal sadhana was deeply strengthened, and I received wisdom and practices that I know will support me and the students I share them with for many years to come. Creating the space in my life to take this training, surrounded and supported by other Kundalini Yoga teachers, was one of the best investments of time, energy, and money I've made this year. The gift that keeps on giving. Mind & Meditation was my second Level Two module, after taking Vitality & Stress. Together they are super powerful!"
Christine Arylo, Feminine Leadership Advisor and Author
We hope to see you next summer for Vitality & Stress!
Blessings to all,
Sangeet Kaur Khalsa (Espanola)

Sangeet Kaur discovered her singing voice at the age of 8, and studied music performance at the University of Toronto. After several years of singing with Canada's first professional chamber choir, she became a longtime student/teacher of Yogi Bhajan in 1978. Sangeet Kaur is well-known as an accomplished singer and recording artist. She serves tirelessly in her local Sikh community, in her home studio, and via the internet –mentoring others to find their own true voices.
---
SAVE THE DATE – Vitality & Stress in New Mexico

KRI Level 2 Certification Program in Kundalini Yoga as Taught by Yogi Bhajan®
June 23 – 30, 2019
Espanola, New Mexico

Vitality already exists within you. Many of the kriyas and meditations in Kundalini Yoga gradually build and circulate energy within you, removing blocks and releasing stress. Free yourself of tension. Give yourself a chance. Join Senior Trainers at the Mother Ashram for this transformational Level 2 module, Vitality & Stress.
Plan to stay in Espanola after Summer Solstice to continue studying with KRI's International Teacher Training Program. Registration opens November 15th. View details on the Level 2 Program website.
"Once you are content, everything will come to you. When you are discontent, everything will go away from you. This law applies to you and beyond you. With elementary stress you can never be content." -Yogi Bhajan, November 8, 1989
---
Limit Them – Building the Confidence to Succeed in Unlimited Environments
By Jugat Guru Singh Khalsa and Saraswati Kaur Khalsa, Miri Piri Academy.

A child wants to be strong to face tomorrow. That's what a child wants, but the child is not trained that way. They are protected – not prepared. So naturally, children have to revolt and they can't take their parents' proclamation, "I want to protect you." What for? What are you protecting them from? Prepare him, prepare her. -Yogi Bhajan April 17, 1993
Today I dropped my daughter off at the airport for another year at Miri Piri Academy. She was not happy about going to school this year and it was a difficult morning with tears and silence and anger. We had been discussing all summer the reasons I have made the decision for her to return to MPA again, but despite hearing and understanding my reasons, she wanted to try something different. She felt that she was missing-out on some alternate experience of teenage life that she desperately wanted to try.
As a parent, these are some of the hardest moments. The moments when we put our foot down, when we limit our children's choices, when they cry or scream or protest repeatedly, and we have to stick to our decisions regardless of their anger or sadness. These are the moments when we have to remind ourselves that we are here not just to protect our children, but to prepare them. Setting limits is an important part of that preparation.
Ultimately, we want our children to recognize that they are part of the Infinite, that their spirit is vast and they have the capacity to transcend the limitations imposed by their communities, environments, and especially their own fears and mental patterns. The purpose of setting limits on our children's environments and choices is to give them an opportunity to build their confidence, skills, and awareness for that moment when it is time to transcend those limits, even those limits that we have set for them.
So first, a person learns only in limited environments. And when they become perfect in the perfection of their own confidence in limited environments, then they can tackle unlimited environments. Yogi Bhajan, March 11, 1974
By setting limits we teach them how to navigate life where every choice has constraints and consequences. We teach them the skill of recognizing how to work within limits when necessary and how to overcome limits when circumstances demand it. Whether it's a uniform, a schedule, limited screen-time, curfew, or school choice, as parents we set limits not only to protect our children but to prepare them to successfully navigate the maze of life. Every situation presents choices, positive and negative, and challenges to our beliefs about what we want to do or are capable of doing. Children will question and challenge every limitation, discovering within themselves new capacities and skills to work within those boundaries or the acumen to decide to transcend them.
Ultimately, as they gain confidence in themselves, they will discover ways around the limitations that are no longer serving them and respect for those limits that are valuable. For example, our younger and newer students protest bitterly about the daily one-hour screen-time limit at MPA. However, by the time they graduate they nearly always express appreciation for the opportunity to really be present with each other.
When my daughter inevitably grows in confidence, knowledge, discipline, and self-awareness, she will one day be ready for that alternate experience she is looking for. In a thousand ways, large and small, we prepare our children for life by setting boundaries so that they can grow strong enough to stand tall and transcend any limitation, real or imagined, that is holding them back.

Saraswati Kaur Khalsa is the Assistant Principal of Miri Piri Academy and has been serving there since 2007. She has been a student of Yogi Bhajan since birth and completed her Level One Kundalini Yoga Teacher training under his guidance. Saraswati holds a Master's Degree in Social Work and has been working with children and schools since 1998. Her daughter also attends Miri Piri Academy as a student.

Jugat Guru Singh Khalsa is the Principal of Miri Piri Academy in Amritsar, India and a KRI Certified Lead Teacher Trainer. From his childhood, he was guided by Yogi Bhajan and has dedicated his life to serving the mission of Yogi Bhajan by helping to shape the next generation into leaders and teachers of this amazing technology. Jugat Guru Singh is a member of the Chardi Kala Jetha, which travels around the world teaching and performing Gurbani Kirtan, including local performances at the Golden Temple.
---

Raising Children with Values and Virtues
10 Things to Give Your Children
Love them.
Build their self-esteem.
Challenge them.
Listen to them.
Expect respect.
Limit them.
Make God a part of their lives.
Develop a sense of learning in them.
Help them to be community-minded.
Let them go.
---
---
The History of Self-Regulation: Early Western Medical Interest
By Sat Bir Singh Khalsa, Ph.D.

The ability to self-regulate internal states, either physical, mental, or emotional, is a fundamental construct underlying not only the field of mind-body medicine (which includes yoga), but also much of what is in the broader field of behavioral medicine. The practices in this realm include cognitive and meditation skills, relaxation techniques, and the contemplative mind-body practices of yoga, tai chi, and qi gong. Through these practices, one acquires the skills of regulating functions including physical movement, respiratory activity, cardiovascular functions, and cognitive and emotional activity and reactivity. Research studies have confirmed that yoga practice can lead to significant improvements in muscular tension, neuro-muscular activity and coordination, basal respiratory rate, blood pressure, heart rate, cognitive performance, meta-cognition, and management of mental stress and reactivity of emotion.
The control of some of these functions is mediated through the direct command of the central nervous system including the ability to consciously relax muscles and change respiration rate – this is somewhat self-evident. What has been of more interest scientifically, with respect to self-regulation, is the ability to exert control over processes believed to be automatically regulated, such as the autonomic nervous system, which can affect changes in the activity of internal organs and functions including heart activity, blood pressure, and metabolic rate. This is because historically, and even currently, in the field of medicine these activities have been believed to be out of the control of conscious will. One of the most well-known measures of this self-regulation of autonomic function is heart rate. Historically, what is of particular interest, are the early descriptions of instances/cases in the West that have suggested the feasibility of this kind of self-regulation.
William James was a very notable philosopher, psychologist, medical doctor, and Harvard faculty in the late 19th century. In fact, the Department of Psychology on the Harvard University campus now bears his name, William James Hall. He was a pioneer in the field of psychology who gained widespread recognition from his seminal 1890 textbook The Principles of Psychology, a tome of 1,200 pages taking 12 years to complete. He also had the opportunity to interact personally with yoga master and proponent Swami Vivekananda during his visits to Boston in the late 1800's. This influenced his work in research on contemplative states and practices, and meditation specifically, culminating in his landmark 1902 book The Varieties of Religious Experience. He was one of the early academics to recognize and describe the mind-body interaction and the capacity for self-regulation. In his 1890 text he wrote a clear statement of the mind-body connection: "Mental states occasion also changes in the calibre of blood-vessels, or alteration in the heart-beats, or processes more subtle still, in glands and viscera. …it will be safe to lay down the general law that no mental modification ever occurs which is not accompanied or followed by a bodily change." He then cites cases of "exceptional individuals" reporting direct effects on the heart rate at will –a famous medical anecdote of a Colonel Townsend who could stop his heart at will and a 1889 report on voluntary control of the heart by a Dr. S.A. Pease.
The case of Colonel Townsend can be traced back to its first description by George Cheyne M.D. in his 1733 book A Treatise of Diseases of all Kinds. He recounts being called to examine Townsend with two medical colleagues near the end of his life, as he was on his death bed suffering from a terminal disease. It was Townsend's wish to convey to them an experience/phenomenon in which "…composing himself, he could die or expire when he pleased, and yet by an effort or somehow, he could come to life again." Despite cautions by the doctors not to do a demonstration given his condition, the Colonel insisted, and Cheyne describes the event of that morning.
"We all three felt his pulse first: it was distinct, tho small and [weak]: and his heart had its usual beating. He composed himself on his back, and lay in a still posture some time: while I held his right hand, Dr. Baynard laid his hand on his heart, and Mr. Skrine held a clean [mirror] to his mouth. I found his pulse sink gradually, till at last I could not feel any, by the most exact and nice touch. Dr. Baynard could not feel the least motion in his heart nor Mr. Skrine the least soil of breath on the bright mirror he held to his mouth; then each of us by turns examined his arm, heart and breath but could not by the nicest scrutiny discover the least symptom of life in him."
They then began to conclude that he had gone too far and had actually died. Surprisingly, after a half-hour he showed signs of life.
"As we were going away, we observed some motion about the body, and upon examination, found his pulse and the motion of his heart gradually returning: he began to breath gently and speak softly: we were all astonished to the last degree at this unexpected change, and after some further conversation with him, and among ourselves, went away fully satisfied as to all the particulars of this fact, but confounded and puzzled, and not able to form any rational scheme that might account for it.".
Townsend died the next evening, leaving an intriguing anecdote about his possibility of controlling his heart.
The 1889 5-page report by Pease in the Boston Medical and Surgical Journal, the first U.S. medical journal and precursor to the New England Journal of Medicine, was entitled "Voluntary Control of the Heart". In this paper he contended that "… we have now evidence that there are gifted individuals who have a certain amount of direct control over it" and noting that previously "physiologists have long been aware of the close relationship between the heart's action and that of the brain; yet, for lack of sufficient evidence, have not granted that any direct control over the heart could be induced by a simple effort of the will". He then recounts several anecdotes/cases of simple willful direct control of heart rate (including the Townsend report) distinguishing these from anecdotes describing an indirect effect on the heart rate due to physical/mechanical manipulation of the vagus nerve (such as physical pressure on the neck) or forced evocation of mental imagery or emotion (such as sadness). One of the cases he mentions describes the research by a Russian physician on an individual who was able to increase his heart rate, through direct willful control, by up to 35 beats per minute. Dr. Pease then presented a detailed analysis of heart, breath, and blood pressure recordings of an individual at Harvard Medical School who was also capable of increasing his heart rate, in this case by about 25 beats per minute. From his analysis, he concluded that this change was indeed through simple willful control or pure self-regulation of heart rate.
These articles and reports on control of heart rate occurring so early in the field of Western medicine indicate the early openness to the possibility and concept of the self-regulation of internal state. Once reports appeared in the West from India on advanced yogis who claimed the ability to self-regulate internal states, it was not so surprising that scientists began studies on these yogis. Ultimately, those studies provided a foundation for further research, the evolution of the field of biofeedback, and ultimately to our work in modern yoga research, which has expanded to studying the self-regulatory capabilities of yoga practices to change many internal psychophysiological functions. Most of these were believed to be out of the range of self-regulation, and most of modern medicine is still under that impression.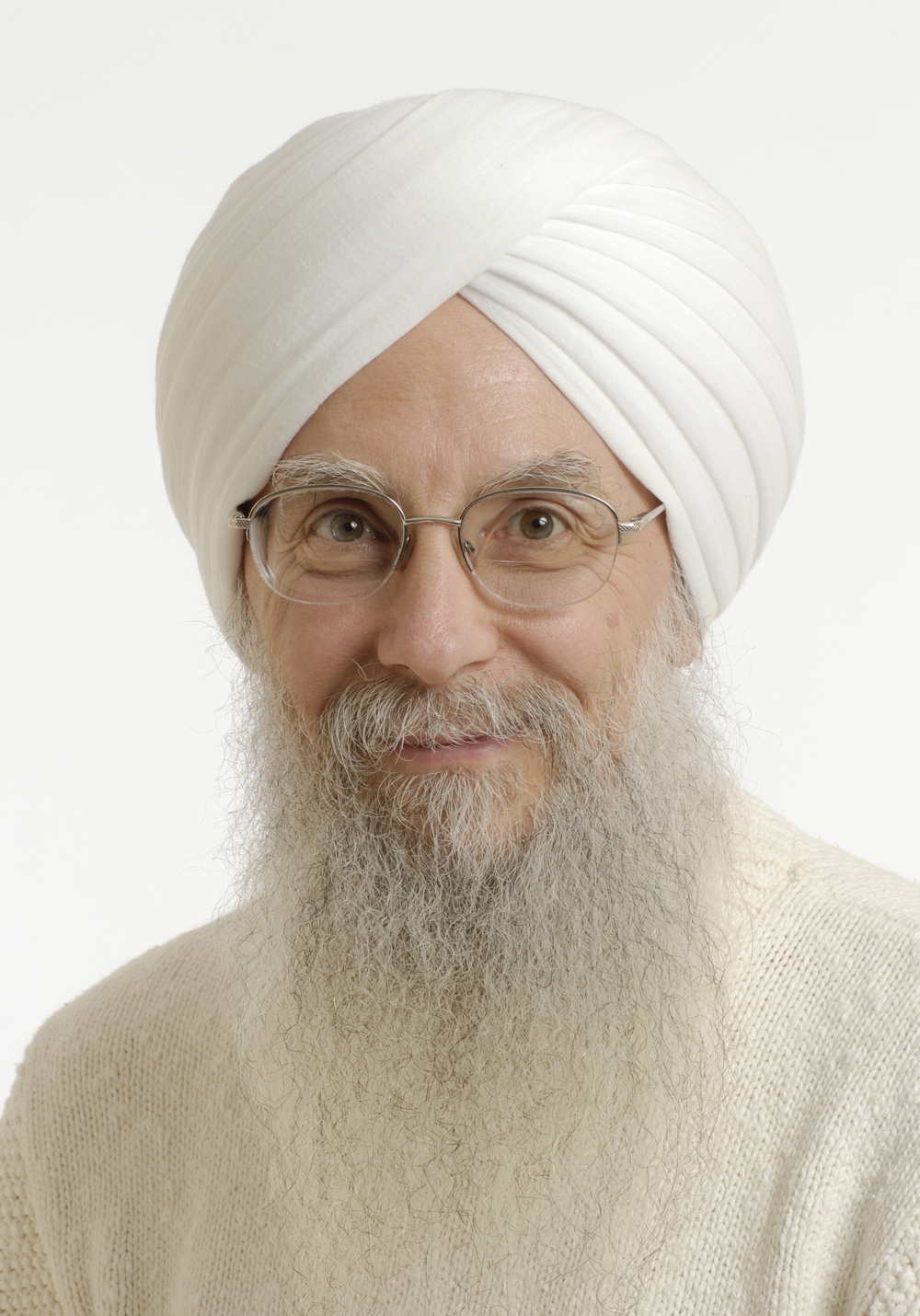 Sat Bir Singh Khalsa, Ph.D. is the KRI Director of Research, Research Director for the Kripalu Center for Yoga & Health, and Assistant Professor of Medicine at Harvard Medical School. He has practiced a Kundalini Yoga lifestyle since 1973 and is a KRI certified Kundalini Yoga instructor. He has conducted research on yoga for insomnia, stress, anxiety disorders, and yoga in public schools. He is editor in chief of the International Journal of Yoga Therapy and The Principles and Practice of Yoga in Health Care and author of the Harvard Medical School ebook Your Brain on Yoga.
---
Sat Nam from The Yogi Bhajan Library of Teachings®
Sat Nam from The Yogi Bhajan Library of Teachings!
We have just completed this year's Yogi Bhajan Library of Teachings Endowment Fund campaign. Your contributions, big and small, are all an important part of our success. Building the Endowment Fund will be a project for many years to come, Thank you!
Our prayer is that over time we can raise enough funds to create an endowment fund of $11 million to support the Yogi Bhajan Library of Teachings in perpetuity. This may sound like a lofty goal, but as Yogi Bhajan said;
"Those who will serve this path and serve the future, shall feel liberated by their own virtue." Yogi Bhajan June 20th,1993
As many of us have experienced, the teachings of Yogi Bhajan continue to touch people's lives in very profound ways. At the Yogi Bhajan Library of Teachings we are dedicated to extending his teachings out into the world through this online database so that they may continue to touch and transform individuals for many years to come. Join us in our mission as we continue this work. Your gift to the Endowment Fund will secure the Library for many years to come. Call us at 855-519-4790 to find out how you can become part of serving this legacy.
"May you ever live as a light for the sake of all those who have to come with you and for the generations to follow." Yogi Bhajan July 8th, 1998
In Service,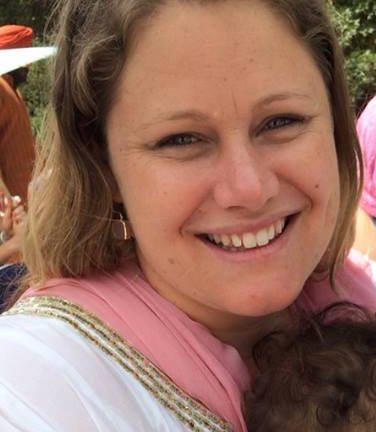 Shabd Simran Kaur Adeniji, Fundraising Coordinator
The Yogi Bhajan Library of Teachings®
Kundalini Research Institute
Email: donations@kriteachings.org
Find us on Facebook "The Yogi Bhajan Library of Teachings"
www.libraryofteachings.com
The Yogi Bhajan Library of Teachings® is a non-profit organization and all donations are tax deductible under IRS code 501(c)(3).
---
KRI September Specials of the Month
Praana, Praanee, Praanayam
Exploring the Breath Technology of Kundalini Yoga as Taught by Yogi Bhajan®
Compiled from the Teachings of Yogi Bhajan and illustrated by Harijot Kaur Khalsa
Praana, Praanee, Praanayam is a collection of Yogi Bhajan's quotes and kriyas gathered from lectures throughout his 35-year teaching career in the West. Yogi Bhajan was a Master of praanic energy, and these quotes and kriyas can help you to understand and experience who you truly are in the universe of praana.
Regular Retail: $35.00
Promo: $29.75
---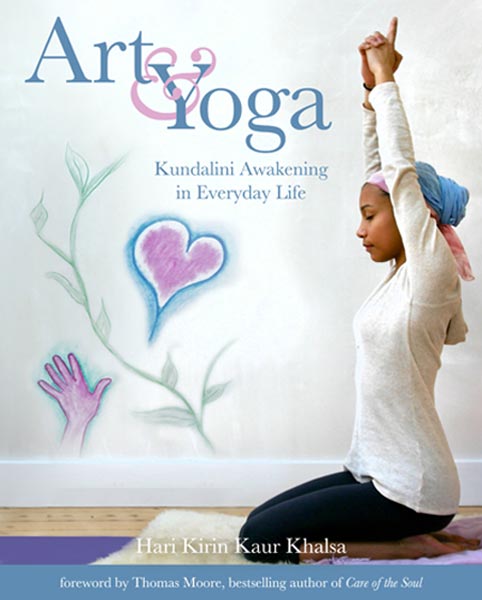 Art & Yoga
Kundalini Awakening in Everyday Life
by Hari Kirin Kaur Khalsa
"The sole purpose of life is the soul." —Yogi Bhajan
Learn to express your soul's longing, delve into images that awaken your imagination and speak of a truth yet explored. Allow Art & Yoga to take you on a journey to your intuitive, creative, and authentic self—the True Being, awakened!
This book is for anyone interested in yoga and the arts. It explains how to create a daily Art and Yoga practice. It provides step-by-step guidelines for producing art and doing yoga as complementary practices individually, in a group, or in community. Yogis will find creative exercises to deepen their experience of yoga, while artists will discover simple, yet profound yoga and meditation practices that will help their creative flow, focus, and intuition. Along the way, we will draw inspiration from the teachings of Yogi Bhajan, nature, artists of the past, and recent developments in healing and spirituality.
Retail: $29.95
Promo: $25.46
---
Timeless Wisdom from Yogi Bhajan DVD Series
3 Kundalini Yoga Class DVDs and 3 Kundalini Yoga Lecture and Meditation DVDs in two complementary mini series
Kundalini Yoga Class Series
(These all have yoga sets)
Kundalini Yoga Lecture and Meditation Series
(These are lectures followed by meditation)
Retail: $19.95 per DVD
Promo: $16.96
KRI September Recipe of the Month

Raita — Two Ways
Excerpt From:
From Vegetables, With Love: Recipes and Tales from a Yogi's Kitchen
(Revised and Expanded New Edition)
Siri-Ved Kaur Khalsa
Tamaatar Raita
Yogurt & Tomato Salad
Yield: 6 servings
2–3 Roma tomatoes
1½ cups plain yogurt
½ cucumber
4 green onions, minced
¼ teaspoon cayenne
¼ teaspoon pepper
1 teaspoon ground coriander
½ teaspoon salt
¼ cup minced parsley
2 tablespoons minced fresh mint leaves
Blanch tomatoes in boiling water for 1 minute. Remove
skins. Cut in half, scoop out seeds (discard), and finely
dice. Peel cucumber. Slice in half lengthwise and
scoop out seeds (discard), and finely dice. Combine all
ingredients. Let sit for 1 hour and serve.
Plain and Simple Raita
Yogurt Dill Salad
Yield: 4 servings
2 cups plain yogurt
½ teaspoon salt
1 teaspoon dill weed
2–4 green onions, minced
¼ teaspoon pepper
¼ teaspoon paprika or cayenne
2 tablespoons milk
½ cup crispy brown rice cereal
Combine all ingredients. Let sit for an hour or so
before serving.
About Raita
Raita ("RYE-tah) is a yogurt side dish, usually flavored with salt (or black salt) and various combinations of chopped vegetables, parsley, cilantro, and spices. A most basic raita would be yogurt mixed with salt, a little toasted cumin, and minced green onions or fresh dill. Customarily served as part of a spicy Indian meal, a serving of raita helps soothe the stomach and cool the palate. For very best flavor and loving vibes make your raita with homemade yogurt (see How to Make Your Own Yogurt on page 90). For lighter results, dilute with water as desired.
---