News From KRI – March
---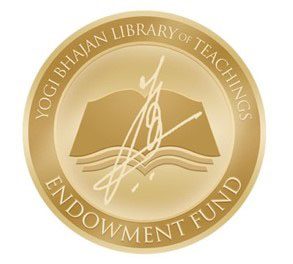 The Yogi Bhajan Library of Teachings Endowment Fund

SUPPORT THE KUNDALINI RESEARCH INSTITUTE & THE LIBRARY OF TEACHINGS

---
A Note From Nirvair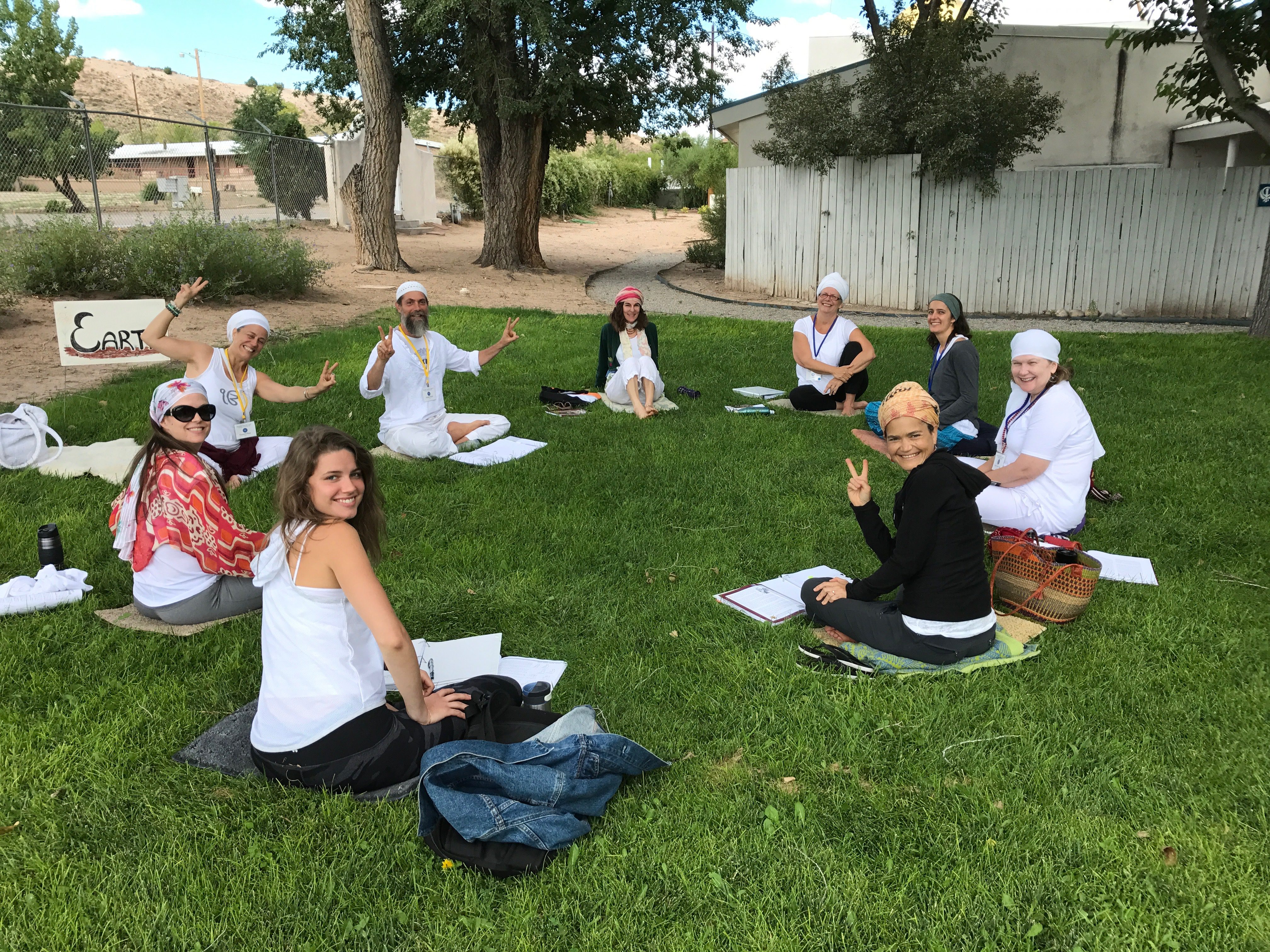 Sat Nam. Greetings from New Mexico! Spring will bloom for us in a few weeks when the vernal equinox balances light and dark. It is a time of renewal, realizing the strength in optimism, and an opportunity to leave the winter behind.
With the sun getting warmer and the days getting longer, we at KRI® get excited because it means summer is coming! June, July, and August is when we welcome you into our home and host the summer programs in Espanola at Hacienda de Guru Ram Das once again. Don't miss out – this could be your summer in New Mexico!
This is the Summer Issue of our KRI newsletter, and it is devoted to giving you a sneak-peek into our summer programs and trainings. The summer starts with Camp Miri Piri on June 7th – 11th followed by the incredible Summer Solstice Sadhana Celebration at Ram Das Puri, June 13th -22nd.
June 8th – 11th is the Level Three Mela, an inspiring personal journey to Self-Realization. For Level Two Practitioners, it is the next step in refining and evolving your identity as a Teacher. June 12th and 13th will be the Summer Solstice Trainer Forum, an exciting meeting of trainers from all over the world to discuss current issues and share insights. Immediately after Summer Solstice Sadhana, the KRI programs continue. June 23rd – June 30th is Level Two Vitality & Stress, one of the five modules of Level Two. And in August, we host the Level One Teacher Training Immersion program August 3rd – 30th, 28 amazing days of growth, expansion, and inspiration.
At whatever level you join, you will be challenged, inspired, and given the opportunity to gain the experience and tools you need to keep yourself in balance and help those around you. Dive in the deep-end and be the person you want to be – become a teacher. If you are already KRI-certified, support your growth and continue to expand!
KRI Seal of Approval for qualified Specialty Courses
KRI supports your ability to spread of the Teachings of Yogi Bhajan® and Kundalini Yoga as Taught by Yogi Bhajan® in as many ways as possible. There is a system in place to request approval of yoga manuals, books, CDs, DVDs, research articles, website content, on-line products, and translations of existing KRI products. Now, qualified Specialty Courses can earn the KRI Seal of Approval. Find out how to get your course approved here, and check out the courses that have already been approved.
All the best in all ways. Happy Spring, and I look forward to seeing you this summer!
Nirvair Singh Khalsa
CEO KRI
---
Level One Immersion Training in New Mexico – This is Your Summer!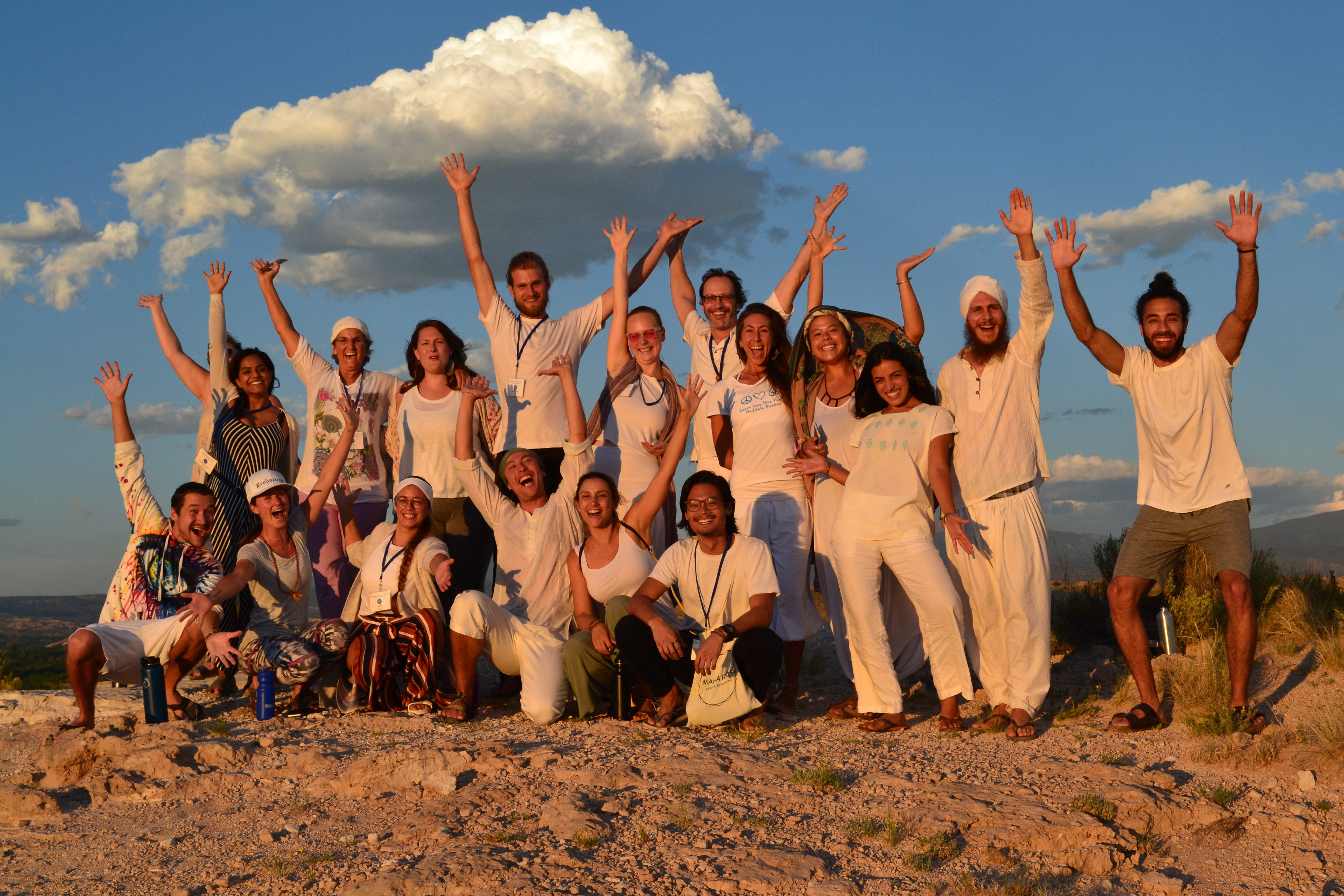 Finding connections with kindred spirits is one of the greatest blessings of life. Becoming a Kundalini Yoga instructor opens the door of awareness and connects you to a vibrant community of consciousness. It will transform your life and impact everyone around you. Join KRI this summer and become a Certified Instructor of Kundalini Yoga as taught by Yogi Bhajan®.
If you have ever felt the urge to be a teacher, this is your summer to finally dive in the deep-end. Whether you wish to deepen your personal practice of Kundalini Yoga or long to become a certified Kundalini Yoga Instructor, your journey begins here.
This 28-day residential program in beautiful New Mexico is an amazing opportunity to study with Trainers who learned directly from Yogi Bhajan. Following the residential portion, you will continue your training for five months – studying, collaborating with a small group, and practicing a daily meditation. It is a life-changing experience! Here are some powerful things you'll take away from Teacher Training Immersion this summer:
A solid foundation in the technology of kriya and meditation – You will study the theory and practice of Kundalini Yoga kriyas (yoga sets), asanas, and mudras. You will learn Kundalini Yoga meditations, mantras, and pranayam (breathing techniques) and experience the power of this technology.
An experience of the yogic lifestyle – Living for 28 days in an ashram will give you a deep connection to the teachings and the experience of yogic life. You will learn the history and tradition of Kundalini Yoga, as well as the underlying philosophy behind all yogic practices. Living a clean and simple lifestyle – meditating in the early morning and eating a vegetarian diet of wholesome and delicious food – will make a big impact on your consciousness.
A practical grasp of basic anatomy and physiology – We study traditional Western anatomy, its purpose and function, as well as Yogic anatomy and the energy systems of the body. This essential knowledge will build your proficiency as a yoga instructor and help you fully understand how yoga affects the human body.
An understanding of the skills and techniques to become a successful yoga instructor – You learn the business side of yoga, preparing you for your next steps in life. The topics including practical strategies for teaching beginners, ethical guidelines, curriculum development, and the transformational role of the teacher in developing a successful yoga practice.
An authentic connection to the source of the teachings – You experience the Master's Touch through DVD classes led by Yogi Bhajan and a personal connection with teachers who studied directly from him. Although Yogi Bhajan left this earth in 2004, at Hacienda de Guru Ram Das, his energy is still strong and felt by those who come here to learn.
And finally, the skill and confidence to teach your own Kundalini Yoga class – There is a lot to learn before you can sit before a class of students and guide them through a Kundalini Yoga class. As you connect deeply to the teachings, day-by-day, you gain the understanding and knowledge to teach and serve others. During the Immersion, you will practice teaching your peers, and you will learn from each other's classes until you are ready to teach on your own.

Experience the personal healing that comes when you explore the depths of this amazing technology. Together, with others who share your lifestyle and your passion for yoga and meditation, you will grow in ways you cannot imagine. This summer, leave nothing to chance. Come to New Mexico, and become a Certified Instructor of Kundalini Yoga as taught by Yogi Bhajan.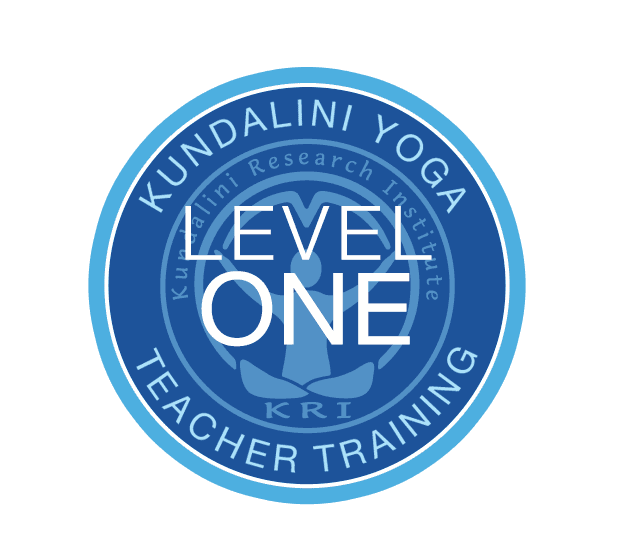 The Aquarian Teacher, KRI Level One Teacher Training Program
August 3 – August 30, 2019
Espanola, New Mexico, USA
http://immersion.kundaliniresearchinstitute.org
Important Note: Fulfillment of the program certification requirements continues through February 2020

---
Vitality & Stress – Level Two Training in Espanola
by Ravi Kaur AKYTTSA Lead Trainer, South Africa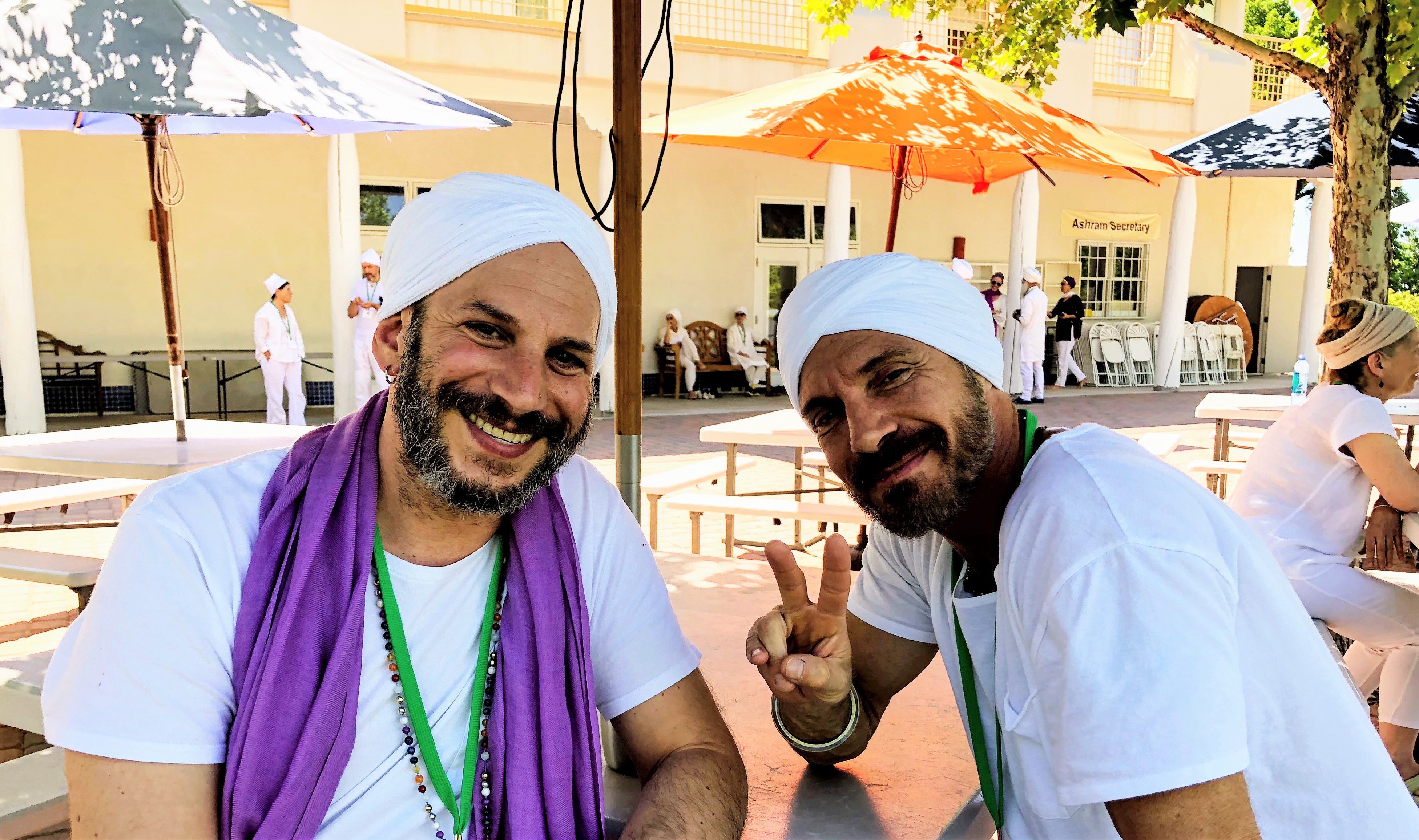 After the experience of Level One training, you inevitably start to change and evolve as a person and as a teacher. That is the power of this amazing technology! Level Two Teacher Training will deliver you to the next step in your personal development.
Level 2 programs are transformational; the depth and breadth of the teachings combined with the wisdom and experience of the trainers create experiences that always leave students wanting more. This Level 2 module, Vitality & Stress, given by Yogi Bhajan, is particularly applicable to these Aquarian times. It gives you vital tools with which to soothe your soul and create in you a calm, vitalized strength to live your life with courage, as a Spiritual Warrior. The vibration of Hacienda de Guru Ram Das holds you, as a mother's embrace, as you traverse the paths of your karmas and find the answers to your soul's quest of how to live your life as a legacy.
Join us June 23 – June 30, 2019, in Espanola to learn the tools of creative living. This program is an opportunity for you to explore and uplift your internal energy and come to the realization that your own higher consciousness is actually the core and source of vitality.
Give yourself seven empowering days immersed in Kundalini Yoga and Meditation. Experience the beauty of morning sadhana at Hacienda de Gur Ram Das, delicious yogic meals, and the special energy of this unique place. Surrounded with the peaceful environments of sacred community, you will:
Explore your own vitality and the importance this energy holds in your life.
Identify your stress points, understand how this decreases your vitality, and learn ways to mitigate stress.
Heal cold depression and emotional fatigue in yourself and others.
Understand the path of the Spiritual Warrior and claim the victory!
Be confident to teach and incorporate these ideas in your classes.
Experience this powerful training in Espanola, where Yogi Bhajan lived and taught. Join Lead Trainer Deva Kaur from Florida USA, Devinder Kaur from Canada, Ravi Kaur from South Africa, and Nirvair Singh from KRI for what promises to be a wonderful transformational experience.

Ravi Kaur is a Kundalini Yoga Therapist and healer in South Africa. She is a Family Constellations facilitator and uses this method to reveal states of illness in the individual and family lineage. She works in rehabilitation centers for recovery from substance abuse as a counselor, and in counseling centers that address violence towards women and HIV/AIDS. Ravi is an internationally certified systems coach and works with couples and families. As a doula, she accompanies women from conception to weaning in their journey of motherhood. Ravi is currently writing a dissertation on the experiences of pregnant women with PTSD who do yoga therapy.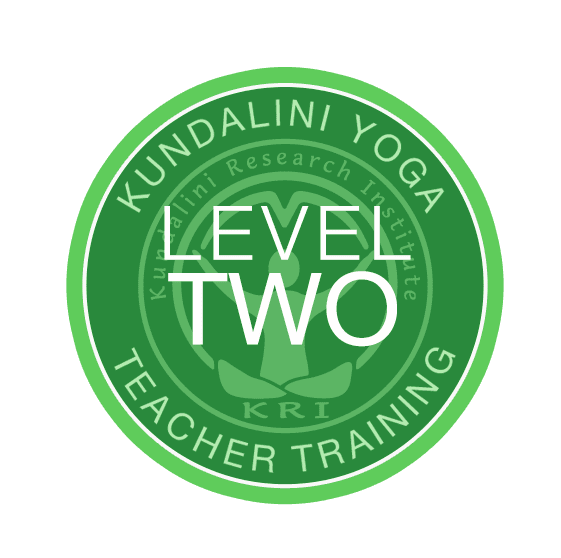 The Aquarian Teacher, KRI Level Two Teacher Training Program
Transformation: Vitality & Stress
June 23 – June 30, 2019
Espanola, New Mexico, USA
http://transformation.kundaliniresearchinstitute.org

KRI Level One Certification is a prerequisite for Level Two.
Vitality & Stress is one of five modules required for KRI Level Two Practitioner certification.

---
Are You Ready for Level Three? – Begin Your Journey to Self-Realization
The KRI Level Three Program is a 1,000-day personal journey to Self-Realization in which we refine our identity as a Teacher and deepen our unique relationship to the Sacred. Level Three focuses on the three qualities of a Teacher: Spiritual Maturity, Meditative Mind, and Seva.
"…You get a really deep experience of yourself as reflected through your peer group, and you get a deep reflection of yourself through your own thousand-day meditation practice… And then you get to express yourself through your Seva legacy and it really gets to be something that's you, that you didn't even know was you when you began the legacy Seva."
Level Three participants have said that this program was just what they were looking for in their development as a teacher. The commitment of Level Three, and the support from a community of peers, propels you in your inner evolution. Here are ten good reasons to consider Level Three:
1. Expand Yourself. You teach and serve others every day. Now, it is your turn to work on yourself and expand your spirit.
2. Revitalize your Spirit. Rejuvenate yourself and fill your cup with light, love, and good energy.
3. Nurture your Heart. Grow your capacity to love though meditation and self-assessment.
4. Cultivate your Spiritual Maturity. Commit to a 1,000-day journey of self-realization and spiritual growth that will expand your consciousness and deepen your self-mastery.
5. Develop your Meditative Mind. Dive deeply into inner awareness and self-reflection, expanding your capacity for meditation to new heights.
6. Serve your World. Align your individual passion and purpose with a higher destiny to build communities and serve the greater good.
7. Discover the Power of Spiritual Support. Experience positive support and genuine trust with a group of your peers who walk with you each step of the 1,000-day sadhana.
8. Connect to your Teacher. Immerse yourself in the teachings of Yogi Bhajan and discover new ways that this wisdom can penetrate and change your life.
9. Intensify your Teaching. Deepen your teaching ability and learn a wealth of knowledge and inspiration that can be shared with all your students.
10. Answer your Soul's Calling. Be the teacher that you are destined to be, and make this your summer to start the journey towards being a Level Three teacher.
"In KRI's Level Three program, one becomes a teacher, a teacher of truth and spirit. You develop the ability to penetrate and communicate through your presence alone and uplift students through your subtle body. This is the teacher of the Aquarian Age, the Aquarian Teacher. Students experience the truth within themselves through your intention, projection, and purity. …Remember – as a Teacher, anything and everything you do must upgrade the other person." Yogi Bhajan, 1996
New applications to start the Level Three journey will be accepted beginning this fall.
Already enrolled in Level Three? Revitalize your spirit, expand your heart, and join us this summer for the Mela!
REGISTER FOR THE US MELA:
June 8 – 11, 2019
Hacienda de Guru Ram Das, Espanola, New Mexico
REGISTER FOR THE EU MELA:
July 21 – 24, 2019
Chateau Anand, France
For more information about Level Three training, visit Level Three at the KRI website.
"All aspects of my L3 experience have been personally beneficial and affirming, as well as useful in creating connection with people from many places and spaces."

The Aquarian Teacher, KRI Level Three Teacher Training Program
2019 MELA Dates & Locations
The annual gathering for Level Three participants
June 8th – 11th in Espanola, New Mexico, USA
July 21st – 24th in Chateau Anand, France
For more information: LevelThree.KundaliniResearchInstitute.org
Email: LevelThree@kriteachings.org

---
Calling All Trainers in Training!
Are you in the process of becoming a trainer? Are you available to immerse yourself in the process of personal growth as a trainer? Then, the Trainer in Training Program (TNT) in Espanola this summer will be perfect for you!
At the Immersion, TNTs support students through their development into a Level One Kundalini Yoga Instructor, while receiving training themselves from KRI Senior Trainers such as Sat Siri Kaur, Siri Neel Kaur, Adarsh Kaur, Dev Suroop Kaur, and Nirvair Singh. Join us this summer in New Mexico, the land of enchantment that Yogi Bhajan called "God's true home."
During the program, TNTs participate in all aspects of Level One including:
Attending a 5-day Training Week with the staff, concentrating on developing individual and team growth,
Meeting each morning with the TNT Coordinator for support and coaching,
Facilitating a group of students from the beginning of the training through certification,
Participating in the 2.5 hour "Long Ek Ong Kaar" meditation in honor or Yogi Bhajan's birthday,
Gathering with people from around the world as we celebrate the Life and Legacy of Yogi Bhajanat the Ranch on Yogi Bhajan's birthday,
Practicing Aquarian Group Sadhana with the students and the sangat of Hacienda de Guru Ram Das, and
Being a part of the diverse and experienced Immersion Program Team.
Many TNTs go on to become Lead Trainers and bring Kundalini Yoga Teacher Training to their respective countries. Are you next?!
Click here for more information on the Trainer in Training Program.
This is a wonderful opportunity – don't miss it!
Back to Basics with Kundalini Yoga
More on the Mangala Charan Mantra – Chant Before you Drive!
As we covered last month, the Mangala Charan mantra, the open lines of the Sukhmani Sahib written by Guru Arjan Dev ji, are an important part of our spiritual practice – Aad Guray Nameh, Jugad Guray Nameh, Sat Guray Nameh, Siri Guru Devay Nameh. Yogi Bhajan described the Mangala Charan as a kavach bund. "Kavach" is the suit of armor that the warriors of old wore in battle, and "bund" is a yogic energy lock.
In 1989 at Khalsa Women's Training Camp, he explained:
"Kavach bund is what protects you from four sides. Kavach is the most powerful defensive thing you can wear around your body so that you cannot be [hurt in an] attack, and this [Mangala Charan mantra] is a kavach bund. It can conquer death."
What better time to use this mantra then before driving a car! On May 28, 1981, Yogi Bhajan said in a Los Angeles lecture, "When you start a car, you should chant,
'Aad Guray Nameh, Jugad Guray Nameh, Sat Guray Nameh, Siri Guru Devay Nameh. Wahe Guru Ji Ka Khalsa, Wahe Guru Ji Ki Fateh.'
"It takes about twelve seconds, between twelve and fifteen. You can chant it quick or you can chant it slow. Now, what are these fifteen seconds for? Why is it obligatory to chant? First, it is so you remember the four Gurus; it's a protection, you salute them, and you ask for their protection. So, it is called kavach. It is called a kavach mantra. A kavach mantra surrounds you with the radiance of protection.
"There was a time in the world when everything was healed by mantra, everything was created by mantra, and everything was destroyed by mantra. Ultimately, our science will reach that point, again. I am saying it today. It looks very odd to you, but it is going to be that way again one day. There was a time on this earth when mantra ruled. So, we say a mantra to protect ourselves, a kavach mantra. It means that we are protected. There is a radiance around us, and we are covered by it…
"[If you chant the Mangala Charan mantra before driving,] according to time, you are fifteen seconds later. Now, what is the science behind this mantra? Scientifically, if you want to explain it, [chanting that mantra] makes you fifteen seconds late from the spot of an accident."
What a powerful and beautiful mantra of protection! Remember the Mangala Charan mantra, and use it to safeguard yourself and those you love.
---
LOL: Laughter Yoga for Health and Therapy
by Nikhil Ramburn and Sat Bir Singh Khalsa, Ph.D

Laughter is a physical reaction seen in humans and some other primates, usually consisting of rhythmic, often audible, contractions of the diaphragm and other parts of the respiratory system. It is a response to an external or internal stimulus and involves different neurological mechanisms than talking, with laughter being under weaker voluntary control than speech. Recently, several physiological and psychological benefits of so-called laughter therapy have been discovered. It appears that laughter reduces the level of stress hormones such as cortisol and epinephrine, while on the other hand, increases endogenous endorphins which activate the body's opiate receptors for positive euphoric feelings and health-promoting effects. Laughter also improves immune function as shown by increases in the number of T-lymphocytes and white blood cells in the body. In addition, laughing reduces blood pressure by controlling vasoconstriction and relaxing blood vessels. On the psychological level, laughter therapy helps reduce mood disturbance including unpleasant feelings of tension, anxiety, hatred, and anger while alleviating stress and depression possibly through altering dopamine and serotonin activity. Laughter can also enhance interpersonal relationships and reduce insomnia, memory failure, and dementia.
It seems humor and laugher may prove to be useful as a clinical intervention. As a behavioral strategy, laughter therapy does not require specialized facilities or equipment and is easily accessible to patients who may have severe restrictions due to illness. In an attempt to better understand the role of humor in improving wellbeing amongst patients suffering from life-limiting illness, researchers at the University of Bonn in Germany conducted a systematic review of 13 humor interventions or assessments in palliative care. Despite limitations in both quantity and quality of studies, the evidence suggests that humor is indeed an appropriate and useful resource in palliative care with one of the key benefits being an increased pain tolerance, which results in a reduced need for pain medication and its negative consequences and side effects.
Laughter yoga is a modification of laughter therapy. The key pioneer of laugher yoga, Dr. Madan Kataria, recognized the potential behavioral and clinical benefits of laughter and started a laughter club in Mumbai, India during his time there as a medical student. Dr. Kataria was aware of the potential of yoga to facilitate laughter, including the similarities between yogic breathing (pranayama) exercises and laughter. He is largely responsible for spreading laughter yoga (LY) across the globe into general public and health care settings. A recent systematic review of the literature, evaluating studies published from 1995 to 2017, aimed to assess the mental health outcomes of LY. The researchers analyzed six experimental studies, all delivered in a group format with warm-up exercises, deep breathing exercises, a childlike playfulness, and laughter exercises. This systematic approach mirrors LY. The findings revealed that the most promising effect of laughter yoga was the improvement in depressive symptoms. Unfortunately, the relatively lower quality of research in this new field is at present insufficient to allow for the evidence to justify drawing strong conclusions in support of LY's impact on mental health when compared to other group interventions.
Nonetheless, several newer studies have shown encouraging psychophysiological changes after LY practice. In a randomized controlled trial (RCT) study, one hundred and twenty (120) healthy university students were allocated to either LY, watching a comedy movie (which elicited spontaneous laughter), or reading a book. The LY program lasted thirty (30) minutes and was conducted in a group setting where a laughter leader assisted the subjects in simulated laughter and yogic breathing. Researchers found that cortisol levels (a stress hormone) and the cortisol / dehydroepiandrosterone (DHEA) ratios (a counterbalancing hormone to cortisol) significantly decreased in both the LY and comedy movie groups suggesting decreased stress levels and positive psychophysiological benefits. However, the effect of spontaneous laughter (movie group) on the cortisol dynamics lasted longer than that of LY suggesting greater psychophysiological benefits from spontaneous laughter than the laughter in LY. In another recent study of longer duration, participants took part in a 45-minute LY session once per month for six months. Repeated sessions appeared to have many psychological benefits as measured by a Profile of Mood States questionnaire. The participants reported less anxiety and more vigor, and their blood samples (drawn at each session) showed decreased adrenocorticotropic hormone and cortisol values, which related to the participants' significant decrease in stress after the fourth LY session.
Another study of thirty-eight (38) male nursing students from the Faculty of Nursing and Midwifery at the Isfahan University of Medical Sciences in Iran found that LY was associated with improvement in sleep disorders, reduced anxiety and depression, and increased social function. Apart from the psychological benefits noted previously, studies also indicated that LY has physical benefits, such as the increased demand on trunk muscles which play a key role in stabilizing the spine. One study compared the activation of trunk muscles in LY with crunch and back lifting exercises. Researchers measured surface electromyography of five trunk muscles and found that LY resulted in greater activation of the internal oblique muscle, and the external oblique activation was comparable with crunch and back lifting exercises. Overall, laughter seems to be a good activator of trunk muscles but further research is required to determine whether LY exercises can improve neuromuscular recruitment and improve spine stability, a faculty which can deteriorate with age.
In elderly populations, LY practice may provide several benefits in addition to trunk muscle engagement. Older adults in residential care commonly face elevated risks of depression. Researchers from the Allameh Tabatabai University in Tehran, Iran set out to determine how LY and exercise therapy could impact depression scores. Seventy (70) depressed elderly women were randomized into LY, exercise or a control group. The LY group received a brief talk about something delightful like national and religious ceremonies and having positive attitudes to everyday life affairs before participating in the LY exercises. The results of the study revealed a significant decrease in depression scores of both the LY and exercise groups in comparison to the control group. In addition, the LY group showed a significant increase in life satisfaction compared to the control group, whereas the exercise group showed no such improvement. Despite the encouraging findings, this study has come under criticism for eliciting positive emotions at the outset of the program, even before the laughter exercises began. A more recent study from the La Trobe University in Melbourne found physiological benefits in twenty-eight (28) elderly residents in residential care homes. In that study, LY was associated with lower blood pressure and improved mood, both of which can have positive downstream effects on cardiovascular health.
Finally, LY may prove to be a useful complementary therapy for cancer patients. Since cancer is usually accompanied by considerable stress, it is conceivable that LY could relieve the cancer patients' stress before chemotherapy. Indeed, researchers found that LY was able to decrease stress in thirty-seven (37) cancer patients at the Shohada Tajrish Hospital in Iran before their chemotherapy. Since stress meaningfully increases cancerous cell activity and causes the involved cells to resist chemotherapy, LY may prove an important complement in the treatment of cancer.
In summary, the current body of research evidence suggests that LY is effective and scientifically supported as a stand-alone or complementary therapy. Although, further research is needed to fully understand the mechanisms underpinning the somewhat forced laughter in LY and its physiological differences to spontaneous laughter. Future research should avoid combining positive-emotion-inducing factors such as prompts about a positive attitude with LY and measure mood at baseline and post intervention in larger population sizes. An upcoming RCT by the Hong Kong Polytechnic University aims to determine the feasibility of using an LY intervention on patients with major depressive disorder, in which seventy-two (72) community dwelling people with co-morbid symptoms of depression, anxiety, and stress will be recruited into the study and randomized into either the LY group or a treatment-as-usual group. Undoubtedly, such research studies will continue and hopefully add to the positive findings to date.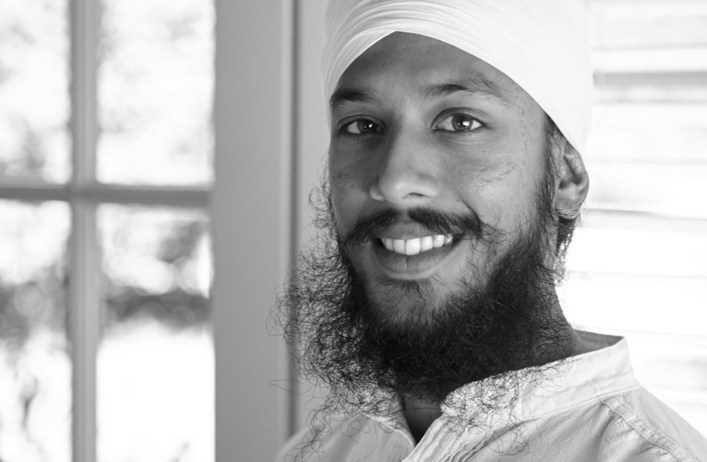 Nikhil Rayburn grew up practicing yoga under mango trees in the tropics. He is a certified Kundalini Yoga teacher and has taught yoga to children and adults in Vermont, New Mexico, Connecticut, India, France, and Mauritius. He is a regular contributor to the Kundalini Research Institute newsletter and explores current yoga research.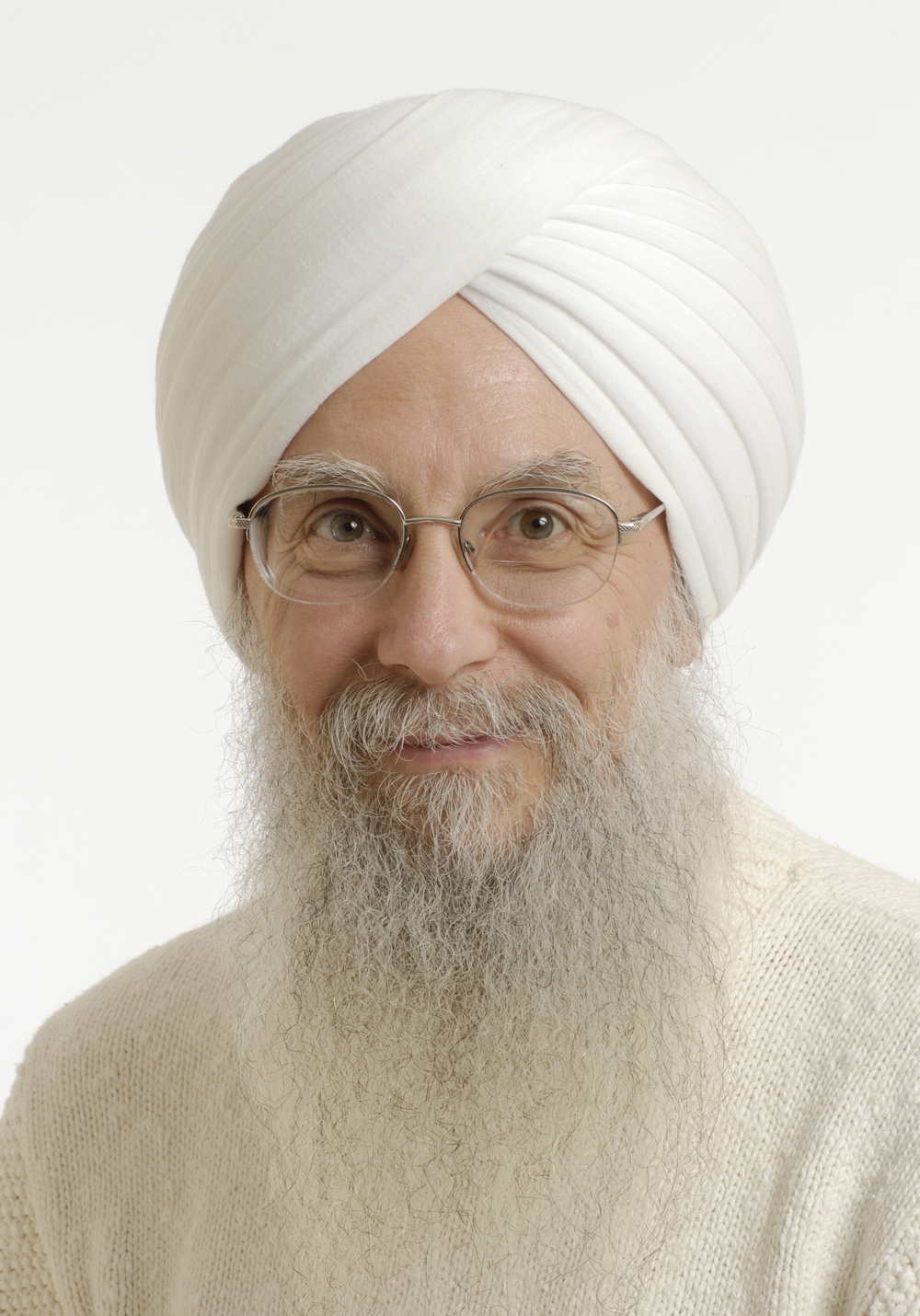 Sat Bir Singh Khalsa, Ph.D. is the KRI Director of Research, Research Director for the Kripalu Center for Yoga & Health, and Assistant Professor of Medicine at Harvard Medical School. He has practiced a Kundalini Yoga lifestyle since 1973 and is a KRI certified Kundalini Yoga instructor. He has conducted research on yoga for insomnia, stress, anxiety disorders, and yoga in public schools. He is editor in chief of the International Journal of Yoga Therapy and The Principles and Practice of Yoga in Health Care and author of the Harvard Medical School ebook Your Brain on Yoga.
---
KRI Specials for March 2019
Kundalini Yoga Sadhana Guidelines
2nd Edition
Create Your Daily Spiritual Practice
Kundalini Yoga as taught by Yogi Bhajan
In this 2nd Edition of Kundalini Yoga Sadhana Guidelines, you'll find steps toward cultivating the consciousness available by practicing in a group as well as suggestions for developing your own personal sadhana. Open these pages and begin the journey of a lifetime.
New to this edition:
• A comprehensive history of the sadhanas Yogi Bhajan gave over the years
• The Aquarian Sadhana: the core of our practice
• New illustrations by Harijot Kaur
• Several new meditations and kriyas
Retail: $29.95
Promo: $25.46
---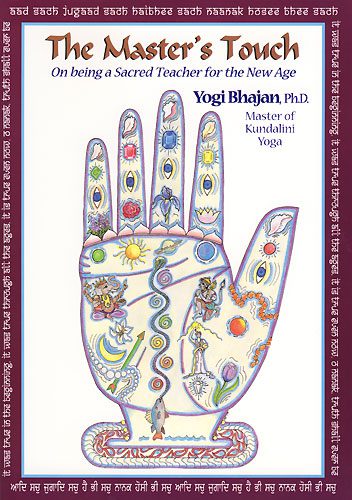 The Master's Touch
On Being a Sacred Teacher for the New Age
Yogi Bhajan, Master of Kundalini Yoga
This book is for every student of Truth. Whatever path you have chosen, it will give you an understanding of the true meaning of mastery. In this superb collection of teachings from his "Master's Touch" teacher training program, Yogi Bhajan, one of the most pragmatic spiritual Teachers of our time, explains the path of the Teacher. He does it with wit, compassion, and a practical sense of the challenges of daily life.
Retail: $49.95
Promo: $42.46
---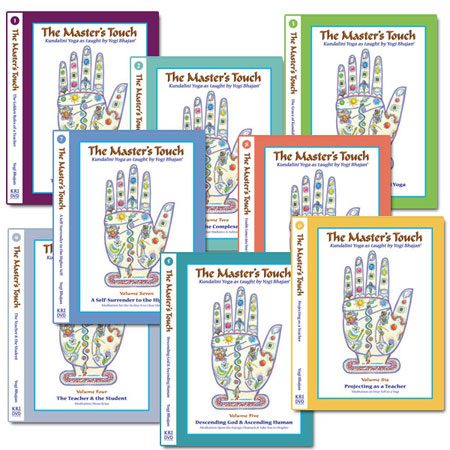 The Master's Touch
Video and Lecture DVD Series
Kundalini Yoga as taught by Yogi Bhajan®
On Being a Sacred Teacher for the New Age
This is for every teacher of Kundalini Yoga as Taught by Yogi Bhajan® and for anyone on the spiritual path. In July of 1996 and April of 1997, Yogi Bhajan did what he loved best – trained Kundalini Yoga teachers – in Master's Touch programs in Española, New Mexico and Assisi, Italy.
His enthusiasm for this, his stated mission, is apparent in the compelling lectures from these lectures, which make up this masterpiece of instructive wisdom.
Yogi Bhajan told the student-teachers, "You are born to be a Teacher and shall teach, but in His Name, and to all, big and small." The class meditated daily with Yogi Bhajan to develop these attributes and more: Tuning into Your Aura, Meditate on Your Self as a Yogi, Discover the Beauty & Heaven Within, Experience the Essence of a Teacher, Develop the Guidance of the Soul, Healing Breath Formula, Elevated Caliber of a Spiritual Teacher, and Opening the Lock of the Heart Center.
Yogi Bhajan, Master of Kundalini Yoga

Volume One: The Golden Rules of a Teacher
Volume Two: Overcoming the Complexes of Life
Volume Three: The Grace of Kundalini Yoga
Volume Four: The Teacher & the Student
Volume Five: Descending God & Ascending Human
Volume Six: Projecting as a Teacher
Volume Seven: A Self Surrender to the Higher Self
Volume Eight: Trouble Comes into Your Life When You Ask for It

Regular Price per DVD: $19.95
Promo per DVD: $16.96
You can also get the entire 8 Volume Set for the everyday discounted price of $119.70!
KRI Newsletter March Recipe
Mediterranean Roasted Vegetable Orzo with Chick Peas
From Sat Kartar Singh, KRI Head Chef for the Espanola Level One Immersion
Makes 6-8 Servings
The Vegetables
1 small eggplant, peeled and ¾-inch diced
1 yellow bell pepper, 1-inch diced
1 red bell pepper, 1-inch diced
1 fennel bulb
1 red onion, peeled and 1-inch diced
2 garlic cloves, minced
2 tablespoons extra virgin olive oil
1½ teaspoons kosher salt
½ teaspoon freshly ground black pepper
Preheat the oven to 425 degrees F. Toss the eggplant, bell peppers, fennel, onion, and garlic with olive oil, salt, and pepper on a large sheet pan. Roast for 40 minutes, until browned, turning once with a spatula.
The Orzo
1 medium red onion
2 tablespoons fennel seeds
3 tablespoons extra virgin olive oil
½ pound orzo pasta
Sautee one red onion and 2 tablespoons fennel seed in 3 tablespoons olive oil – slow and low, developing a caramelized flavor. Boil ½ pound orzo separately until al dente, then toss with onion and fennel seed sauté mixture.
The Chickpeas (Garbanzo Beans)
1 clove garlic
2 tablespoons extra virgin olive oil
1 can (15 oz.) cooked chickpeas
1 tablespoon tahini paste (sesame seed paste)
Slow roast garlic in 2 tablespoons olive oil. Add 16 oz cooked chickpeas and stir in 1 tablespoon tahini.
Mediterranean Flavor Layer Mix
4 scallions, minced (white and green parts)
¼ cup pinole (pine nuts), toasted
¾ pound good feta, ½-inch diced (not crumbled)
15 fresh basil leaves, cut into julienne
The Dressing
1/3 cup freshly squeezed lemon juice (2 lemons)
¼ cup extra virgin olive oil
1 teaspoon kosher salt
½ teaspoon freshly ground black pepper
Whisk all ingredients together.
To the Plate
First layer the orzo, then chickpeas, next vegetables, then the flavor layer. Repeat, ending with the flavor layer. Decorate the plate with dressing in a circle. Garnish with fennel frawns.
Sat's Secrets –
Many people are sensitive to the alkaloids in nightshades, like the peppers and eggplant in this recipe. Their bodies react with inflammation or allergy-like symptoms. Avoid these vegetables in this recipe if you think you are sensitive. Replacements could be butternut squash, okra, or halved baby artichokes.
Fennel seeds and bulbs are great digestive aids.
Trainer's Corner
What is a Trainer Forum?
A Trainer Forum is a meeting place for open dialogue amongst members and applicants of the Aquarian Trainer Academy. It is an opportunity for professional development as a trainer, a time to come together as a community of trainers to refresh our spirit and revisit our values, build skills and share best practices, create new relationships and deepen existing ones.
Key elements of every Trainer Forum include:
Peer-to-Peer Meetings – network, connect, and share best practices and learned lessons
Global Decision Making – share your voice and participate in hot topic discussions
Workshops – interactive presentations on specialty areas led by both KRI and local trainers
We look forward to seeing you at an upcoming Forum! For more information visit: http://trainersupport.kundaliniresearchinstitute.org/trainer-forum/
2019 Trainer Forums: Culture, Communication, Community
Summer Solstice: Hacienda de Guru Ram Das, Espanola, New Mexico
New Times! June 12, 8:30a – 5:30p & June 13, 8:30a – 12:30p
Register Here
Europe: Chateau Anand, Saint Pierre de Maille, France
New Times! July 25, 8:30a – 5:30p & July 26, 8:30am – 12:30p
Register Here
Australia: Australia Kundalini Yoga Festival
October 7th, 6:00p – 9:00p & October 8, 9:00a – 6:00p
China
October 2019 – details TBA
Winter Solstice: Hampton Inn, Lake Wales, Florida,
December 14, 8:30a – 5:30p & December 15, 8:30a – 12:30p
---