---
News From KRI – April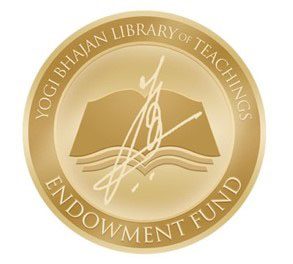 The Yogi Bhajan Library of Teachings Endowment Fund
---
A Note From Nirvair
Sat Nam and greetings from New Mexico! April 22nd is Earth Day. Yogi Bhajan frequently spoke about our sacred relationship to Mother Earth and Mother Nature. Personally, I always appreciated how Yogi Bhajan would relate a concept, like consciously taking care of the earth or recognizing the laws of nature, to a spiritually uplifting instruction. On March 28th, 1978 he said, "If you let your life flow through you, you will not find any pain in your life. This is the universal law. It is a law of Mother Nature; it cannot betray you. Let it be so, so be it. Question is 'To be, to be'. It is not 'To be or not to be'. That is the question. If you want to be, let it be and it shall be." My feeling is that this flow of life can be aided by taking care of your internal and external environments with small or large actions. So, on this Earth Day, join me in making a resolution to be kind to our own nature and our primal mother, the beautiful Earth.
Are you called to become an Instructor in Kundalini Yoga as taught by Yogi Bhajan®? If so, you will find many great training programs all over the world. KRI has three Level One Immersion programs coming up pretty soon, and one of them may be right for you. April 14th to May 11th on the beautiful island of Bali, August 4th to August 31st at the source in Espanola, New Mexico USA, and October 20th to November 16th Level One Immersion Training in India, where it all began. See our feature below to read more about this exciting new opportunity in India. Let this be your year to dive into the deep end and become an Instructor. It will transform your life.
This year, I have been traveling and participating in Teacher Training programs in Los Angeles, California; Coral Springs, Florida; Minneapolis, Minnesota; and Berlin, Germany. I really enjoy being with everyone and have been using some of the kriyas from our great KRI book, KRIYA in those classes. The students have really enjoyed practicing some of the 70's and 80's kriyas that Yogi Bhajan taught. You can find it here in print-book, and here in convenient eBook format.
Wishing you and your loved ones health and happiness during the change of the season. All blessings, all ways,

Nirvair Singh Khalsa
CEO KRI
---
Immersion Training in Anandpur Sahib – The City of Bliss
KRI is excited to offer Level One Immersion training in Anandpur Sahib, India, this year October 20th to November 16th. Anandpur Sahib, which means "the city of bliss," is a small town in northern India where Yogi Bhajan built an elegant home. We are excited to have this beautiful setting for the Immersion program.
Anandpur Sahib is a spiritual and historic center for the Sikhs, and it will give you the opportunity to learn first-hand the link between the teachings of Yogi Bhajan and Sikh Dharma. This is an authentic experience of India, living and studying in sacred surroundings. Anandpur Sahib is a holy place where the lives of the villagers revolve around their spiritual practice. Here you will experience India not as a tourist, but as a seeker of knowledge and spiritual awakening.
The program will take place at Yogi Bhajan's home in Anandpur Sahib – Dashmesh Sadan. When you wake up in the early morning, you can hear prayers echoing over the rolling hills, broadcast from a dozen Sikh Gurdwaras and Hindu temples. It is enchanting and an experience of a lifetime.
Students will stay for the 28-day residential program in graceful ashram accommodations directly on the site, complete with cotton bedding, hot-water, and western bathrooms. The food is cooked in strict cleanliness, ensuring your health and wellbeing. Excellent cooks prepare a delicious vegetarian diet that supports a deep spiritual practice and keeps you healthy during the training. Vegan and gluten free options are always offered.
Historical temples abound on this holy land, and students will have the opportunity to visit sites in the surrounding area. Weekly tours will be offered to places such as Takht Keshgarh Sahib, the fort of Qila Anandgarh Sahib, the fort of Qila Taragarh Sahib, and the ancient Hindu temple of Naina Devi.
Do not miss this exciting opportunity to experience Level One Immersion training in India. Registration is now open, and spaces are limited. Make this your year to be a teacher and serve your world.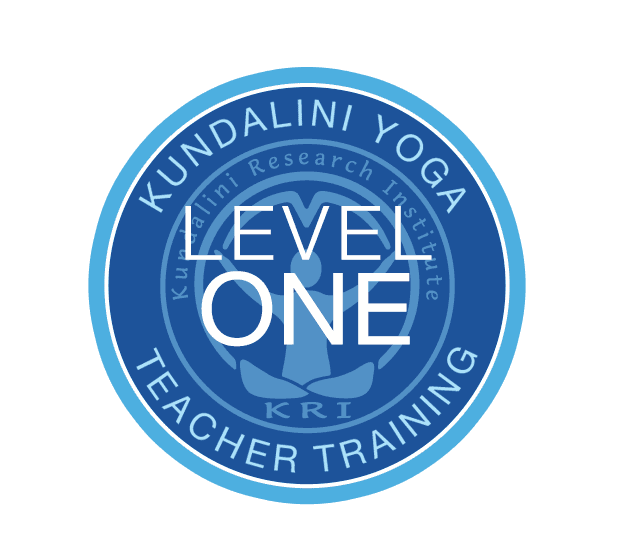 The Aquarian Teacher, KRI Level One Teacher Training Program
October 20th to November 16th
Anandpur Sahib, India
http://immersion.kriteachings.org/anandpur/

---
Yoga for Enhancing Sports Performance: Making a Better Athlete
By Nikhil Ramburn and Sat Bir Singh Khalsa, Ph.D.

Athletes get plenty of strength training and often do their stretching, so why would they need yoga? The postural, exercise, and breath-regulation aspects of yoga provide a unique opportunity for core strength training by engaging the entire midsection in order to support one's body weight. Other physical benefits include improved coordination, proprioception, flexibility, relaxation, deeper respiration, and decreased recovery time from heavy workouts. In addition, the meditative/mindfulness aspects of yoga provide substantive psychological benefits that include improved stress and emotion regulation, improved mindful awareness, enhanced cognition and concentration, and the ability to achieve a flow state. "Flow" refers to an optimal psychological state involving a complete absorption in the task or activity at hand; a state generally coveted by athletes because it is associated with strong positive emotions, including a deep experience of peace, harmony, and unity. Self-regulation and performance enhancement being critical to athletic performance, it is not surprising that an increasing number of professional sports teams are implementing yoga as standard training practice.
Specific studies have been supportive of the benefits of yoga for athletes since the 1990s. An early study correlated the benefits of Transcendental Meditation with the improved pistol shooting performance of 30 undergraduate students. Similar improvements were observed in 25 elite shooters by a team of researchers at the Ullevål University Hospital in Oslo, Norway. The researchers observed a greater improvement in competition results among the group that received meditation training when compared to a control group. Another early study from the University of Nevada, observed significant improvements in the running performance of high school long-distance runners after yoga exercises when compared to a control group of a "motivational shouting" exercise intervention.
Some studies have focused in on specific physiological benefits that underlie the global improvements with yoga, such as a 2004 study, which was published in the Journal of Strength and Conditioning Research. The researchers observed the effects of a single yoga set on muscle soreness. 24 yoga-trained individuals were compared to a control group of 12 non-yoga-trained volunteers. All participants were female, and the researchers observed that both yoga training and the single yoga session appeared to attenuate peak muscle soreness after a session of eccentric exercise. These findings have significant implications for facilitating faster recovery from muscle soreness in athletes. A 2016 study published in the International Journal of Yoga examined the impact of 10 weeks of yoga on the flexibility and balance of college athletes. 14 soccer players took part in the bi-weekly yoga sessions, whereas the control group, which was comprised of baseball players, did not receive any additional yoga activity. The researchers observed significant gains in flexibility and balance in the yoga group whereas no significant changes were observed in the control group. Another landmark study evaluated the influence of yoga on the postural skills of the Italian short-track speed skating team. Eight men and seven women were given a total of 36 yoga sessions over eight weeks of high volume pre-season training. The researchers observed improvements in 11 of the 14 postural angles analyzed. In addition, no skaters suffered injury from the training volume, and coaches even reported improvements in the efficiency of skating technique.
Apart from the improvements in physical performance, yoga also confers the additional cognitive benefits of the meditative/mindfulness aspect of yoga. Applied sport psychology, in its efforts to enhance the competitive performance of athletes, has traditionally emphasized self-control and the elimination of negative thoughts and emotions. Recent evidence suggests, however, that this suppression may actually have the opposite effect of aggravating these thoughts and emotions. Rather, it is suggested that interventions that emphasize acceptance rather than direct change or suppression of cognitive and affective experiences may lead to enhanced athletic performance. A 2017 meta-analysis conducted by the Swiss Federal Institute of Sport and the University of Basel in Switzerland reviewed nine trials with 290 athletes of various disciplines including track athletes, cyclists, dart throwers, rugby players, and hockey players, to name a few. The athletes received a mindfulness intervention that varied from 4 weeks to over 2 years, and researchers found that mindfulness scores consistently improved across the various sport disciplines. In addition, researchers concluded that mindfulness practice can be considered a performance-enhancing training approach in precision sports such as shooting and dart throwing.
A recent study published in the Journal of Sport Rehabilitation in 2017 also found sufficient evidence to support the use of mindfulness with student-athletes to aid in managing negative emotions and perceived stress. There is also preliminary evidence that mindfulness-based interventions may reduce injury in the same student-athlete populations. One of the theoretical models that may explain these observed benefits is the effect of mindfulness on rumination and sport-specific coping skills. Researchers from the Center of Research on Welfare, Health, and Sports in Sweden, observed that athletes who are more mindful in daily life tend to regulate their negative emotions and not engage in excessive rumination, which may in turn, improve their coping skills in a variety of sport-related challenges.
A preliminary investigation into the effect of mindfulness and flow in elite youth swimmers included a 10-week yoga intervention. Although no statistically significant changes in mindfulness and flow were identified, participants did report perceived improvements in those aspects. Moreover, qualitative data suggested that the yoga intervention resulted in positive improvements on a range of cognitive and physiological aspects. It is possible that study weaknesses of small sample size and yoga practice compliance may have contributed to the nonsignificant quantitative findings. Other studies on higher level psychological benefits have been conducted, such as a pilot project conducted at George Mason University in Virginia, and found that five weeks of hatha yoga sessions resulted in an increase of self-reported mindfulness and greater goal-directed energy when compared to a nonrandomized control group.
In summary, studies to date have demonstrated the beneficial effects of yoga on specific components of athletic performance including both physical and cognitive characteristics. Future research should address the previous limitations of small sample sizes, lack of longer-term studies, and in some cases the absence of randomization. Dose response characteristics and the relative contribution to efficacy of the different components of yoga such as physical postures, breathing techniques, and meditation are worthy of additional study. These future trials would further improve our knowledge of the underlying mechanisms of how yoga practice enhances the specific components of athletic performance, which of course has relevance for human performance in the general population.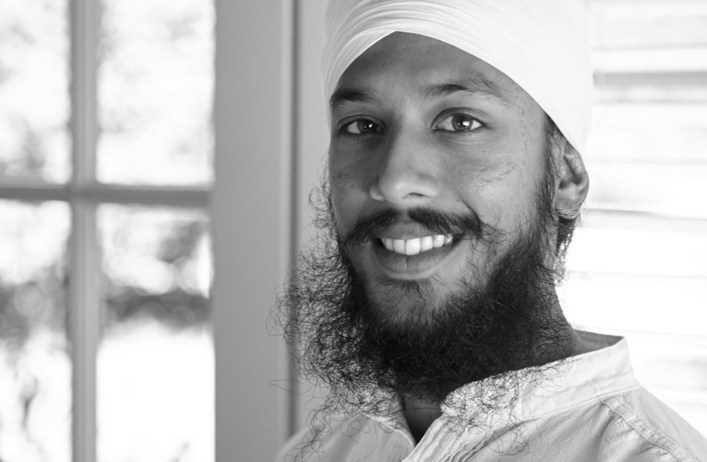 Nikhil Rayburn grew up practicing yoga under mango trees in the tropics. He is a certified Kundalini Yoga teacher and has taught yoga to children and adults in Vermont, New Mexico, Connecticut, India, France, and Mauritius. He is a regular contributor to the Kundalini Research Institute newsletter and explores current yoga research.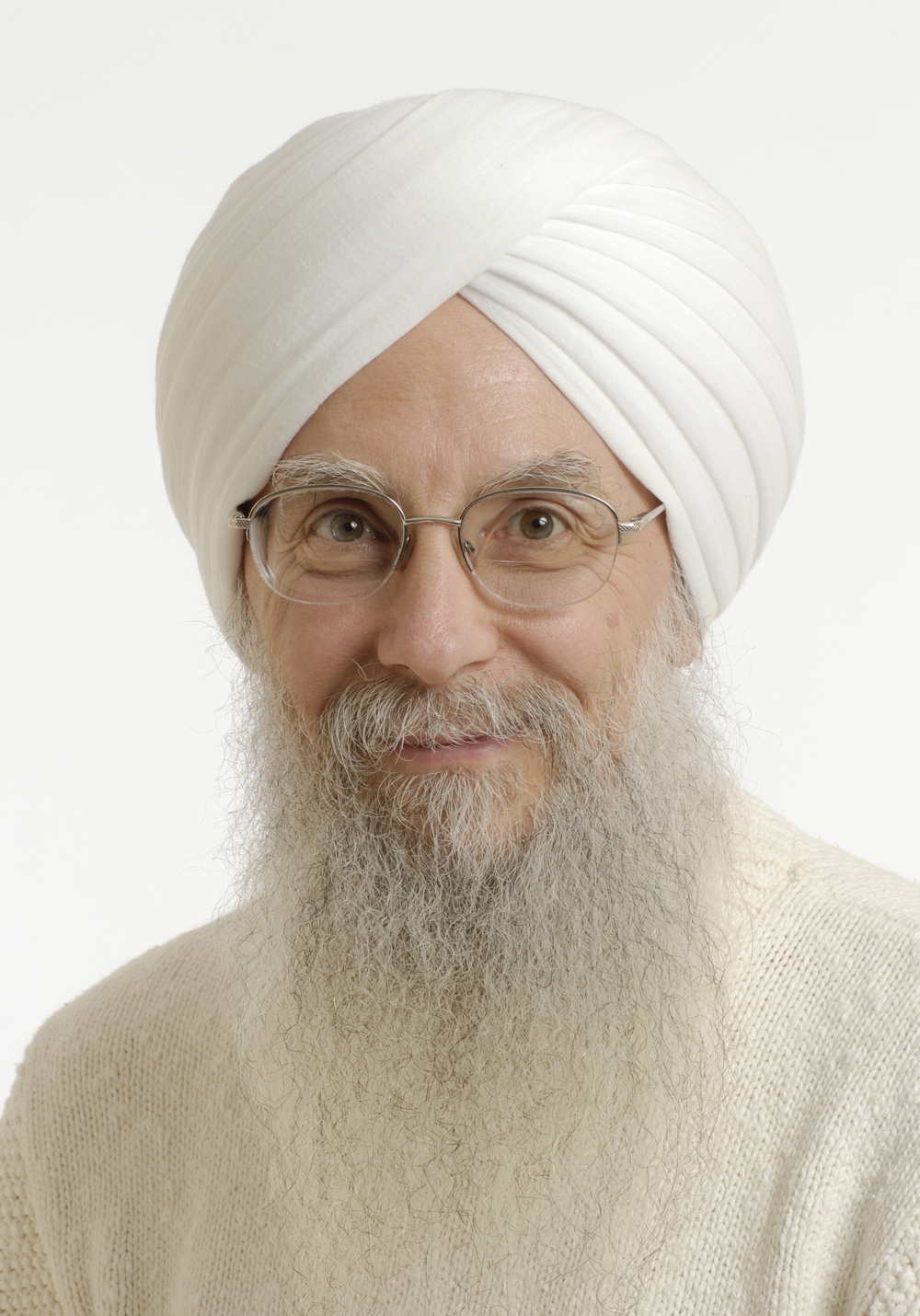 Sat Bir Singh Khalsa, Ph.D. is the KRI Director of Research, Research Director for the Kripalu Center for Yoga & Health, and Assistant Professor of Medicine at Harvard Medical School. He has practiced a Kundalini Yoga lifestyle since 1973 and is a KRI certified Kundalini Yoga instructor. He has conducted research on yoga for insomnia, stress, anxiety disorders, and yoga in public schools. He is editor in chief of the International Journal of Yoga Therapy and The Principles and Practice of Yoga in Health Care and author of the Harvard Medical School ebook Your Brain on Yoga.
---
The Yogi Bhajan Library of Teachings®
This month we are celebrating the brilliant advent of spring in the southwest! It is a time of life and renewal, and one of my favorite times. In May, we are hosting our Spring Fund Drive for the Yogi Bhajan Library of Teachings. This year we will be offering "Study the Gong," six amazing recordings of Yogi Bhajan playing the gong during his classes. Join us May 2nd – May 8th and hear that penetrating vibratory frequency of Yogi Bhajan playing the gong as only he could do.
He said on July 5th, 1984, "The gong is very simple. It is an inter-vibratory system. It is the sound of Creativity itself. The gong is nothing more, nothing less. One who plays the gong plays the universe. The gong is not an ordinary thing to play. Out of it came all music, all sounds, and all words. The sound of the gong is the nucleus of the Word."
As a special gift, we will be giving away the e-book, "The Art of the Gong in Kundalini Yoga," to celebrate the success of the fund drive on May 8th, which is National Teachers' Day.
Even though the searchable database is incredible, the work is not done yet! The focus of The Yogi Bhajan Library of Teachings continues to center on archiving, digitizing, transcribing, and editing the thousands more lectures, kriyas, and yoga sets left to us by Yogi Bhajan. The Yogi Bhajan Library of Teachings is funded by donations from you, the global community of students, teachers, and practitioners. We rely on your donations to make possible our ongoing programs and to undertake important and new initiatives. Donors like you have built this database resource over the past 15 years, and we sincerely hope you will be able to donate again this year.
In Service,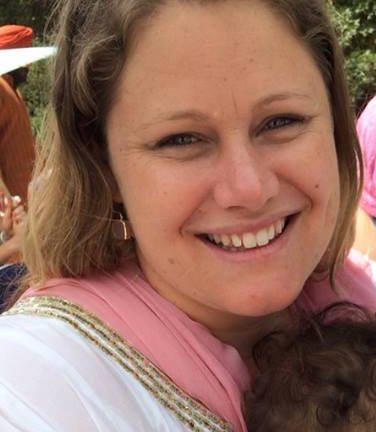 Shabd Simran Kaur Adeniji, Fundraising Coordinator
The Yogi Bhajan Library of Teachings®
Kundalini Research Institute
Email: donations@kriteachings.org
Find us on Facebook "The Yogi Bhajan Library of Teachings"
www.libraryofteachings.com
The Yogi Bhajan Library of Teachings® is a non-profit organization and all donations are tax deductible under IRS code 501(c)(3).
---
RAISING CHILDREN WITH VALUES AND VIRTUES
We excited to welcome a new monthly column to the KRI newsletter on raising children according the Teachings of Yogi Bhajan. These articles are written by Jugat Guru Singh- Principal and Sarawati Kaur- Vice Principal of Miri Piri Academy. This guidance forms the basis of the educational approach at Miri Piri Academy.
IT BEGINS WITH LOVE
A parent's relationship with their child begins long before birth. A mother intuitively feels her child's identity floating within her womb, embedded within her own subtle body as soon as the soul arrives and introduces itself to her. But even before conception, she opened herself, calling to the soul's awaiting rebirth. A father's projection in the conception and birth of his child is no less real. He has set an intention and planted a seed, and he waits and watches to see what it will become. We parents have so much invested in the outcome.
Yogi Bhajan stated very clearly ten things that are important for you to give your children:
Love them.
Build their self-esteem.
Challenge them.
Listen to them.
Expect respect.
Limit them.
Make God a part of their lives.
Develop a sense of learning in them.
Help them to be community-minded.
Let them go.
With these ten gifts, you help your children develop the values they will need to be successful, service-full, and spiritually aware. As simple as it sounds, it is not always easy to impart these gifts to our children. How can we set aside our own personality, our own fear and limitations, and develop our capacities as parents and educators to provide the environments that will best prepare our children for success in life?
The first step is to become very clear about our role as parents. Yogi Bhajan stated it many times in many ways: You are your child's first teacher.
"Parents are nothing, they are teachers. They are God given teachers. Beyond that, they have no personality because when a child is going to grow up, they are going to go on their own way. Why are you dragging yourself with them? You have to "pay the rent" as parents. Pay the rent. Let the tenants go. When they find their own house give them a blessing, send them a gift, don't create a rift." Yogi Bhajan KWTC, July 2,1992
The consciousness of a parent is beautifully illustrated in a story from Bibiji Inderjit Kaur's book, Stories to Win the World, entitled "All things come from God and All things go to God." In this story, a wise man decides to test the King and his wife, who are rumored to be very spiritual and unattached. He brings them their son's turban and claims that he has found him dead in the jungle. When he delivers this news, the Queen's reaction was simple and clear:
"Oh Saint, children are like birds on the branches of a tree. The birds come and rest on the branches in the daytime and when it gets dark, they leave and we don't know where they go or end up. Life is like day and night. My son came as a bird to rest on the branch of my tree and now that the time has come, he has gone. It is God's will and his destiny."
It is tempting to feel that this child we have conceived, birthed, loved, protected, and nurtured, belongs to us. But these strings of attachment are the greatest betrayal a parent can commit. That beautiful bird, that soul which you have birthed, has its own destiny, and it is your job as a parent only to nurture, protect, teach, and then let them go.
The act of letting your children go does not begin at 18 when they set off for university. It begins before that moment of conception, when they were just a thought that had not yet taken the form of a name. From that moment, your relationship with them, soul to soul, has been defined by your choice to bring them into the world for the purpose of either fulfilling your own needs, or serving theirs. Your consciousness about this relationship will shape every interaction with them, every decision you make, and every communication from the first moment they look into your eyes until the day of your death.
It all begins with love. But what is love?
The highest stage of love is love for the inner being and love with the highest being within the being. – Yogi Bhajan KWTC, July 22, 1987
The word "love" has many meanings, many interpretations, and many facets. When Yogi Bhajan said "love them," he didn't mean spoil them, cater to them, or hover over them. He meant that parents should serve and relate to the divine being within their being. You are your child's first teacher. When you relate to your child's inner being, when you love and serve their divinity, they begin to develop a relationship with their own soul. This is the beginning of self-love.
In practical terms, what does this look like?
This means investing in the development of their own self-awareness and their own divinity.
Meditate with your children, and teach them to listen to their breath.
Take them out in nature to appreciate the beauty of creation. Let them discover the fact that they are a part of that beauty.
Teach them to be kind and forgiving to themselves as well as others.
Take care to surround them with environments that will serve their highest selves.
Teach them to relate to their divine selves, beyond thought or emotion.
Some say that "Love" is not a noun, it is a verb. Loving your children is when you invest your time and attention to serve their divinity.
Click here to view the lecture and kriya "Love Without Fear." Study the Teachings of Yogi Bhajan, and hear his words on "love." It all begins with love, and it all starts with you!

Saraswati Kaur Khalsa is the Assistant Principal of Miri Piri Academy and has been serving there since 2007. She has been a student of Yogi Bhajan since birth and completed her Level One Kundalini Yoga Teacher training under his guidance. Saraswati holds a Master's Degree in Social Work and has been working with children and schools since 1998. Her daughter also attends Miri Piri Academy as a student.

Jugat Guru Singh Khalsa is the Principal of Miri Piri Academy in Amritsar, India and a KRI Certified Lead Teacher Trainer. From his childhood, he was guided by Yogi Bhajan and has dedicated his life to serving the mission of Yogi Bhajan by helping to shape the next generation into leaders and teachers of this amazing technology. Jugat Guru Singh is a member of the Chardi Kala Jetha, which travels around the world teaching and performing Gurbani Kirtan,including local performances at the Golden Temple.
---
Mind and Meditation – KRI Level Two Teacher Training
Identify habits, cycles and practices that help and hinder your life in the present, past and future. Deepen your practice of meditation, clarify the relationship between you and your mind, and explore the basic nature and dynamics of the mind. Our relationship to our own mind is pivotal in effectively realizing our true nature and fulfilling our potential. Yogi Bhajan often reminded us that we come to Earth to experience our humanity and recognize the One Infinite being that creates all and which is in all. The greatest power is the ability to act with a Neutral Mind, to use intuition along with applied intelligence and to lean on the Infinite through the sacred science known as prayer.
Join Lead Trainer Deva Kaur and Trainers Nirvair Singh, Devinder Kaur, and Ravi Kaur in Espanola, NM from June 24 to July 1, 2018.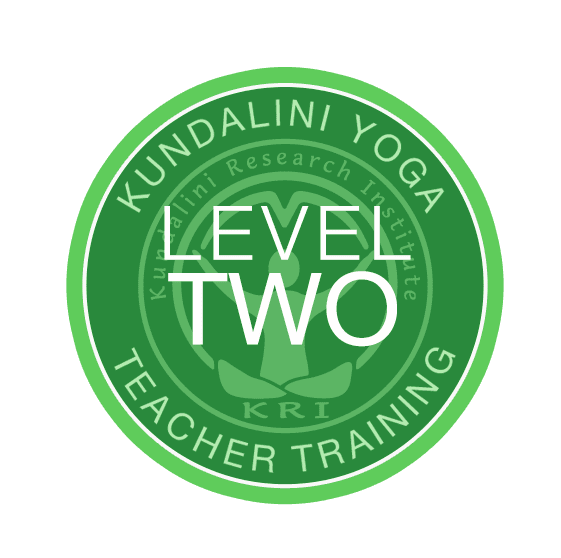 The Aquarian Teacher, KRI Level Two Teacher Training Program
Mind and Meditation
June 24- July 1, 2018
Espanola, New Mexico
http://transformation.kundaliniresearchinstitute.org
KRI Level One Certification is a prerequisite for this course.
Mind and Meditation is one of five required courses for KRI Level Two Practitioner certification.

---

Are You Ready for Level Three?
Begin Your Journey this Summer at the Annual Level Three Mela



2018 MELA Dates & Locations
The annual gathering for Level Three participants
June 10th – 13th 2018 in Espanola, New Mexico, USA
July 22nd – 26th 2018 in Chateau Anand, France
For more information: LevelThree.KundaliniResearchInstitute.org
Email: LevelThree@kriteachings.org

---
KRI is Looking for a Few Good People!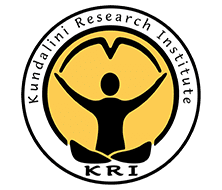 KRI is looking to fill vacancies on its Board of Directors. KRI's mission is to uphold and preserve the authenticity of the Teachings of Yogi Bhajan through training programs, research, and publishing. If you have the drive, energy, and passion to see that these teachings pass on to our future generations, please consider serving on the KRI Board.
We are looking for people who love the teachings of Yogi Bhajan, based on personal experience, and have a burning desire to see them available to all people throughout the world. Enthusiasm is the most important characteristic. In addition, some or all of the following skills would contribute to the success of KRI and would be a positive aspect in our board member evaluation and selection:
Intellectual capacity to understand the business governed by the board.
Interpersonal skills to work well with the other board members.
Instinct and good judgment for making strategic decisions.
Financial ability to attend meetings– this is a totally voluntary position.
Time availability to spend on phone meetings (3-6 per year), travel to our in-person meetings (1-2 per year), and work/study outside of meetings.
Prosperity consciousness to be a personal donor to KRI.
Fundraising skills to help bring prosperity to KRI.
Integrity to do what is right for KRI and our constituents.
Historical perspective on KRI's past and future development.
Kundalini Yoga teaching experience, having achieved your teacher training certification through KRI.
Familiarity with the business of yoga, such as teaching workshops, running a center, producing and/or selling products.
Prior board experience on large or small boards, for profit or nonprofit.
Broad geographical representation so that we represent KRI in all parts of the world.
Ability to see the business as a whole, from a board perspective, without getting lost in operational detail.
Experience in legal or corporate compliance matters.
Financial skills and analysis – ability and experience in understanding and analyzing financial reports.
If you are interested, please send a request for more information and an application to Gurusahay Singh Khalsa, Board Chair, Kundalini Research Institute
Gurusahay@gmail.com
---
April 2018 Specials from KRI
KRIYA
Yoga Sets, Meditations & Classic Kriyas
From the Early Years of Kundalini Yoga as taught by Yogi Bhajan®
Challenging physical kriyas from the 1970's and 1980's
More than 100 Meditations, including Visualiations, Pranayams, Silent Meditations, and Meditations with Mantra
Includes Material from the "Intermediate Manual", K.R.I.Y.A., Under the Blue Skies and More!
Retail: Formerly $44.95
New lower everyday price: $39.95 / PROMO: $33.96
---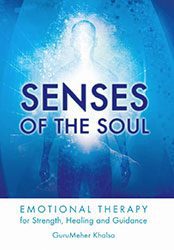 Senses of the Soul
Emotional Therapy for Strength, Healing and Guidance
GuruMeher Singh Khalsa
Emotions are the senses of your soul.
Recognizing emotions as guides and allowing them to help you transcend suffering and thrive will lead to a peaceful, abundant life.
Senses of the Soul reveals how to…
Allow your emotions to serve you rather than control you.
Find answers on you own to solve problems instantly
Quit living with pain and past traumas, and resolve issues at their source
Trust yourself and maintain personal power within relationships
Discover strength in sensitivity and gain control over how you feel
Retail: $29.95 / PROMO: $25.46
---
Self Knowledge
Kundalini Yoga as taught by Yogi Bhajan®
This manual is a gateway to self-knowledge containing a series of Kundalini Yoga Sets and Meditations compiled at the direction of Yogi Bhajan. It contains the tools you can use to experience the totality of your own self. The transformation technology of Kundalini Yoga as taught by Yogi Bhajan offers vast resources for self-knowledge and self-directed growth.
Each meditation or set of exercises has an immediate positive impact. Experience knowledge of the vastness of your Self.
Yogi Bhajan, Ph.D., Master of Kundalini Yoga
Compiled and Illustrated by Harijot Kaur Khalsa
Retail: $21.95 / Promo: $18.66
---
Timeless Wisdom from Yogi Bhajan DVD Series
3 Kundalini Yoga Class DVDs and 3 Kundalini Yoga Lecture and Meditation DVDs in two complementary mini series
Kundalini Yoga Class Series
(These all have yoga sets)
Kundalini Yoga Lecture and Meditation Series
(These are lecture followed by meditation)
Retail: $19.95 per DVD / Promo: $16.96
KRI Recipe of the Month for April 2018
BBQ Tempeh Spinach Salad with Orange Vinaigrette
From: Happy Belly by Sat Kartar Khalsa
BBQ Tempeh Spinach Salad with Orange Vinaigrette
Makes 4 servings
1 package tempeh
2 oz. apple cider vinegar
2 oz. maple syrup
1 clove garlic, minced
1 tablespoon red chili powder
2 oranges, zested
2 small oranges or 1 large orange, juiced
2 tablespoons balsamic vinegar
2 tablespoons honey
1 clove garlic, peeled
¾ teaspoon salt
¾ teaspoon freshly ground black pepper
¾ cup extra virgin olive oil
10-12 oz. pre washed spinach
Preheat the oven to 350 degrees F.
In the meantime, have your steam basket ready
Cut the tempeh in approximately 1 inch cubes, and then steam it for 5 minutes. While the tempeh is steaming, make the BBQ sauce by whisking together apple cider vinegar, maple syrup, minced garlic and chili powder in a bowl.
Transfer tempeh to oven glassware and cover with the BBQ sauce. Place in the oven and bake for 15 minutes, then allow it to cool completely.
In a blender, combine the orange zest, orange juice, balsamic vinegar, honey, garlic, salt, and pepper. Blend until smooth. With the blender running, add the olive oil in a steady stream until combined. Transfer to a container and store in the refrigerator.
To serve, put the spinach in a large bowl. Toss with enough of the vinaigrette to coat the spinach. Add the tempeh, toss again, and serve.
SAT'S SECRETS-

Tempeh is an easily digestible soy protein made from the whole fermented soybean.

BBQ sauces are great flavor boosters. If you'd like to experiment, start with the base of equal parts vinegar and a sweetener, a touch of tomato paste, and some garlic. You get great flavor plus the anti-oxidant properties of Lycopene from the tomato.
To purchase a copy of Happy Belly, email chefsatk@gmail.com.
---