News From KRI – January
---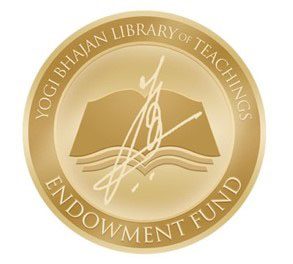 The Yogi Bhajan Library of Teachings Endowment Fund

SUPPORT THE KUNDALINI RESEARCH INSTITUTE & THE LIBRARY OF TEACHINGS

---
A Note From Nirvair
Sat Nam. Greetings and Happy New Year from New Mexico!
In a 1987 New Year's Eve lecture, Yogi Bhajan gives a great reminder. He said,
"The greatest human folly is a very simple mistake of not feeling grateful – not counting the pluses. I was talking to somebody on the telephone to wish her a Happy New Year and she told me, 'Oh my God this year was terrible.'

"I said, 'How come? You have eyes you can see through, you have ears you can hear with, your tongue is speaking, what else do you want? Twenty percent of people do not have eyes. There are thousands and hundreds of thousands of people who do not have ears.'

"Sometimes, for very minor things, we become so obnoxious, so rude, so crude, that we say things that are not understandable. We want to close the year 1987 with the idea that we are here, we want to rejoice, we want to be happy. We understand the tragedies, we understand bad things happen to us. But we also understand that, in spite of all the bad things, we are here and being here is a triumph over tragedy. We want to start the new year with a simple idea that our anchor with the Guru and God shall come through. That is what actually Ang Sang Wahe Guru means….

"Happiness lies in compassion. When you are willing to give and you give without expecting any intake or reward, only then are you happy. Happy is not because of money. If money or jewelry or clothes can buy you happiness, or Italian food or French food or Swedish cheese can buy you happiness, then those people who have all that should be happy and everybody else should be unhappy. Two-thirds of rich people are unhappy and [only] one-third of poor people are unhappy. The standard of unhappiness is based on a one factual fact – People who do not count their pluses and do not live in gratitude are unhappy. People who just count their pluses and live in gratitude are always happy."
I am looking forward to a great new year filled with pluses and gratitude with all of you!
Speaking of greatness, KRI is honoring an individual and group in 2019. The KRI Board has selected Jagat Guru Singh Khalsa and the TOGO West African Teachers and Trainers for their many years of service, steadiness, and dedication to Kundalini Yoga as taught by Yogi Bhajan®. I am very happy that we can honor them on our web site for all of 2019. Read more about the KRI 2019 Honors.
Start the New Year with a great product for your health and well-being from KRI. Original Classic Yogi Tea in bulk is available at the Source. We buy the bulk organic Yogi Tea mix directly from our Yogi Tea plant in Imola, Italy. It is said that when you travel the world and you find someone from our community, you will hear the words "Sat Nam" and you will get a cup of Yogi Tea. Make sure you have a pot of Yogi Tea always on the stove!
May we live in gratitude and service in 2019,
Nirvair Singh Khalsa
CEO KRI
---
Let Them Go
By Jugat Guru Singh Khalsa and Saraswati Kaur Khalsa, Miri Piri Academy.
It has been ten months since we started this column in the KRI Newsletter, and we have circled back to the beginning. Yogi Bhajan stated very clearly ten things to give your children:
---

Raising Children with Values and Virtues
10 Things to Give Your Children
Love them.
Build their self-esteem.
Challenge them.
Listen to them.
Expect respect.
Limit them.
Make God a part of their lives.
Develop a sense of learning in them.
Help them to be community-minded.
Let them go.
---
It started with love, as all good things do. But this type of love is not love for a possession, rather it is love for the sovereign inner being within the being. That love begins with the recognition that our children do not belong to us. They are like birds resting on our branches for a short while. If we truly love them, we lot go even from the beginning. We let go of our projections, attachments, expectations, needs, and desires. We nurture their bodies and minds with conscious care. We give them the time, space, and opportunities to develop self-confidence, wisdom, and self-awareness. We serve as their teachers, and we allow them to experience their own grace. Now, there is nothing left but prayer.
"There is no power nor worship in this Universe greater than prayer; there is no love other than prayer." – Yogi Bhajan 7/14/82
The truth is that there really is no choice! They are going to follow their own path, whether we release them willingly or not. The test of our love is whether we feel joy in watching them fly or create tragedy in our own attachment.
On June 30, 1991, Yogi Bhajan made this heart-felt request to parents:
"I am just asking you, 'please, give your children a chance. Don't let them walk on the same rough road on which you have walked. Give them the chance of encouragement and endurance. Let them stand on their own feet. Let them walk tall. Let them go through it now so they can have a bright tomorrow. Let them face it today. Give them a chance to handle today, whatever it is.' You are alive and well today, and you can protect their today if there is a serious problem. But they have to protect their own tomorrow, with their own will and their own grit. Give them the chance to build that grit."
At Miri Piri Academy, we have been working for more than 20 years to understand and apply Yogi Bhajan's model of education. We carefully design and systematically apply the guidance that he gave: teach our students values and virtues, show them their vastness, and give them a love for seva. It has been a journey with many challenges, and we continue to learn and strive towards excellence every day.
Becoming a teacher or a parent is very much a journey, rather than a destination. Miri Piri Academy is pleased to announce that in January we will be launching a newsletter devoted to exploring the application of Yogi Bhajan's teachings to the challenges of modern-day parenting. If you would like to subscribe to this new project, please visit our website.
Thank you, and best wishes for you and your children in 2019.

Saraswati Kaur Khalsa is the Assistant Principal of Miri Piri Academy and has been serving there since 2007. She has been a student of Yogi Bhajan since birth and completed her Level One Kundalini Yoga Teacher training under his guidance. Saraswati holds a Master's Degree in Social Work and has been working with children and schools since 1998. Her daughter also attends Miri Piri Academy as a student.

Jugat Guru Singh Khalsa is the Principal of Miri Piri Academy in Amritsar, India and a KRI Certified Lead Teacher Trainer. From his childhood, he was guided by Yogi Bhajan and has dedicated his life to serving the mission of Yogi Bhajan by helping to shape the next generation into leaders and teachers of this amazing technology. Jugat Guru Singh is a member of the Chardi Kala Jetha, which travels around the world teaching and performing Gurbani Kirtan, including local performances at the Golden Temple.
---
---
We are KRI – The Seal of Approval for Specialty Courses

As the teachings of Yogi Bhajan grow and spread across the world, fantastic training courses that focus on specific needs are being developed by sensitive and talented teachers and trainers. KRI supports these efforts and encourages the diverse application of Kundalini Yoga as taught by Yogi Bhajan®.
Here at KRI, it is our job to ensure that the teachings are conveyed with accuracy and portrayed with integrity. We have a system in place for the approval of yoga manuals, books, CDs, DVDs, research articles, website content, on-line products, or translations of existing KRI publications. After a thorough content and technology review, KRI awards the KRI Seal of Approval to all products that faithfully portray the teachings of Yogi Bhajan. When you see the KRI Seal of Approval, you know that you can trust the content.
Now, KRI has expanded these efforts to allow Specialty Courses to earn the KRI Seal of Approval. The KRI Seal of Approval honors those Kundalini Yoga Specialty Courses that successfully meet the strict standards of KRI review, a sign to students that the teachings of Yogi Bhajan that are included in the course materials have been thoroughly reviewed for accuracy and integrity.
Are you developing a course that includes the teachings of Yogi Bhajan? We encourage you to validate your material and earn the prestigious KRI Seal of Approval. The best time to contact KRI is early in your course development process. Working hand in hand with KRI minimizes the need for costly after-the-fact changes. We understand that you may already have developed and been teaching your course. Either way, we are here to work closely with you to help you obtain the KRI Seal of Approval. Contact Sadhu at sadhu@kriteachings.org for more information and for an initial consultation.
Learn more: about KRI Specialty Courses that have already been approved and are being successfully delivered. It may inspire you to launch your own course!
Meditative Healing
KRI Specialty Course approval does not mean that a graduate of the specialty course can teach Kundalini Yoga as taught by Yogi Bhajan®. Specialty Courses are not a substitution for KRI Teacher Training programs.
---
Yoga for Enhancing Sports Performance: Making a Better Athlete
by Nikhil Ramburn and Sat Bir Singh Khalsa, Ph.D
Reprinted from the April 2018 KRI Newsletter

Athletes get plenty of strength training and often do their stretching, so why would they need yoga? The postural, exercise and breath-regulation aspects of yoga provide a unique opportunity for core strength training by engaging the entire midsection in order to support one's body weight. Other physical benefits include improved coordination, proprioception, flexibility, relaxation, deeper respiration, and decreased recovery time from heavy workouts. In addition, the meditative, mindfulness aspects of yoga provide substantive psychological benefits that include improved stress and emotion regulation, improved mindful awareness, enhanced cognition and concentration, and the ability to achieve a flow state. "Flow" refers to an optimal psychological state involving a complete absorption in the task or activity at hand – a state generally coveted by athletes because it is associated with strong positive emotions, including a deep experience of peace, harmony, and unity. Since self-regulation and performance enhancement are critical to athletic performance, it is not surprising that an increasing number of professional sports teams are implementing yoga as standard training practice.
Specific studies have been supportive of the benefits of yoga for athletes since the 1990s. An early study correlated the benefits of Transcendental Meditation with the improved pistol shooting performance of 30 undergraduate students. Similar improvements were observed in 25 elite shooters by a team of researchers at the Ullevål University Hospital in Oslo, Norway. The researchers observed a greater improvement in competition results among the group that received meditation training when compared to a control group. Another early study from the University of Nevada, observed significant improvements in the running performance of high school long-distance runners after yoga exercises when compared to a control group of a "motivational shouting" exercise intervention.
Some studies have focused on specific physiological benefits that underlie the global improvements with yoga, such as a 2004 study, which was published in the Journal of Strength and Conditioning Research. The researchers observed the effects of a single yoga set on muscle soreness. 24 yoga-trained individuals were compared to a control group of 12 non-yoga-trained volunteers. All participants were female, and the researchers observed that both yoga training and the single yoga session appeared to attenuate peak muscle soreness after a session of eccentric exercise. These findings have significant implications for facilitating faster recovery from muscle soreness in athletes. A 2016 study published in the International Journal of Yoga examined the impact of 10 weeks of yoga on the flexibility and balance of college athletes. 14 soccer players took part in bi-weekly yoga sessions, whereas the control group, which was comprised of baseball players, did not receive any additional yoga activity. The researchers observed significant gains in flexibility and balance in the yoga group whereas no significant changes were observed in the control group. Another landmark study evaluated the influence of yoga on the postural skills of the Italian short-track speed skating team. Eight men and seven women were given a total of 36 yoga sessions over eight weeks of high volume pre-season training. The researchers observed improvements in 11 of the 14 postural angles analyzed. In addition, no skaters suffered injury from the training volume, and coaches even reported improvements in the efficiency of skating technique.
Apart from the improvements in physical performance, yoga also confers the additional cognitive benefits of the meditative, mindfulness aspect of yoga. Applied sport psychology, in its efforts to enhance the competitive performance of athletes, has traditionally emphasized self-control and the elimination of negative thoughts and emotions. Recent evidence suggests, however, that this suppression may actually have the opposite effect of aggravating these thoughts and emotions. Rather, it is suggested that interventions that emphasize acceptance rather than direct change or suppression of cognitive and affective experiences may lead to enhanced athletic performance. A 2017 meta-analysis conducted by the Swiss Federal Institute of Sport and the University of Basel in Switzerland reviewed nine trials with 290 athletes of various disciplines including track athletes, cyclists, dart throwers, rugby players, and hockey players, to name a few. The athletes received a mindfulness intervention that varied from 4 weeks to over 2 years and researchers found that mindfulness scores consistently improved across the various sport disciplines. In addition, researchers concluded that mindfulness practice can be considered a performance-enhancing training approach in precision sports such as shooting and dart throwing.
A recent study published in the Journal of Sport Rehabilitation in 2017 also found sufficient evidence to support the use of mindfulness with student-athletes to aid in managing negative emotions and perceived stress. There is also preliminary evidence that mindfulness-based interventions may reduce injury in the same student-athlete populations. One of the theoretical models that may explain these observed benefits is the effect of mindfulness on rumination and sport-specific coping skills. Researchers from the Center of Research on Welfare, Health, and Sports in Sweden, observed that athletes who are more mindful in daily life tend to regulate their negative emotions and not engage in excessive rumination, which may in turn, improve their coping skills in a variety of sport-related challenges.
A preliminary investigation into the effect of mindfulness and flow in elite youth swimmers included a 10-week yoga intervention. Although no statistically significant changes in mindfulness and flow were identified, participants did report perceived improvements in those aspects. Moreover, qualitative data suggested that the yoga intervention resulted in positive improvements on a range of cognitive and physiological aspects. It is possible that study weaknesses of small sample size and yoga practice compliance may have contributed to the nonsignificant quantitative findings. Other studies on higher level psychological benefits have been conducted, such as a pilot project conducted at George Mason University in Virginia. It found that five weeks of hatha yoga sessions resulted in an increase of self-reported mindfulness and greater goal-directed energy when compared to a nonrandomized control group.
In summary, studies to date have demonstrated the beneficial effects of yoga on specific components of athletic performance including both physical and cognitive characteristics. Future research should address the previous limitations of small sample sizes, lack of longer-term studies, and in some cases the absence of randomization. Dose response characteristics and the relative contribution to efficacy of the different components of yoga such as physical postures, breathing techniques, and meditation are worthy of additional study. These future trials would further improve our knowledge of the underlying mechanisms of how yoga practice enhances the specific components of athletic performance, which of course has relevance for human performance in the general population.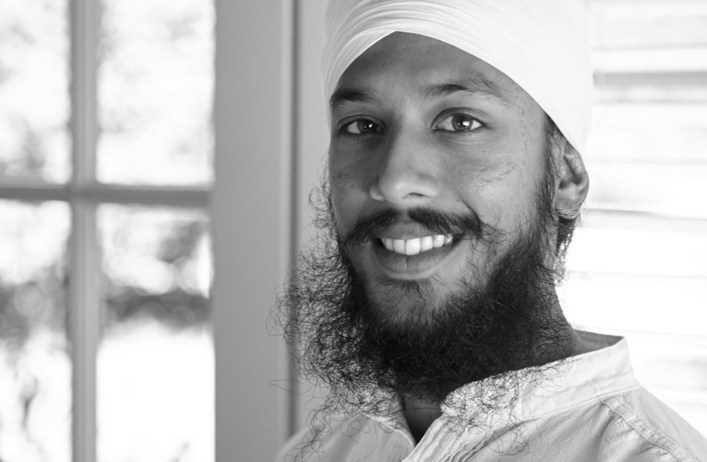 Nikhil Rayburn grew up practicing yoga under mango trees in the tropics. He is a certified Kundalini Yoga teacher and has taught yoga to children and adults in Vermont, New Mexico, Connecticut, India, France, and Mauritius. He is a regular contributor to the Kundalini Research Institute newsletter and explores current yoga research.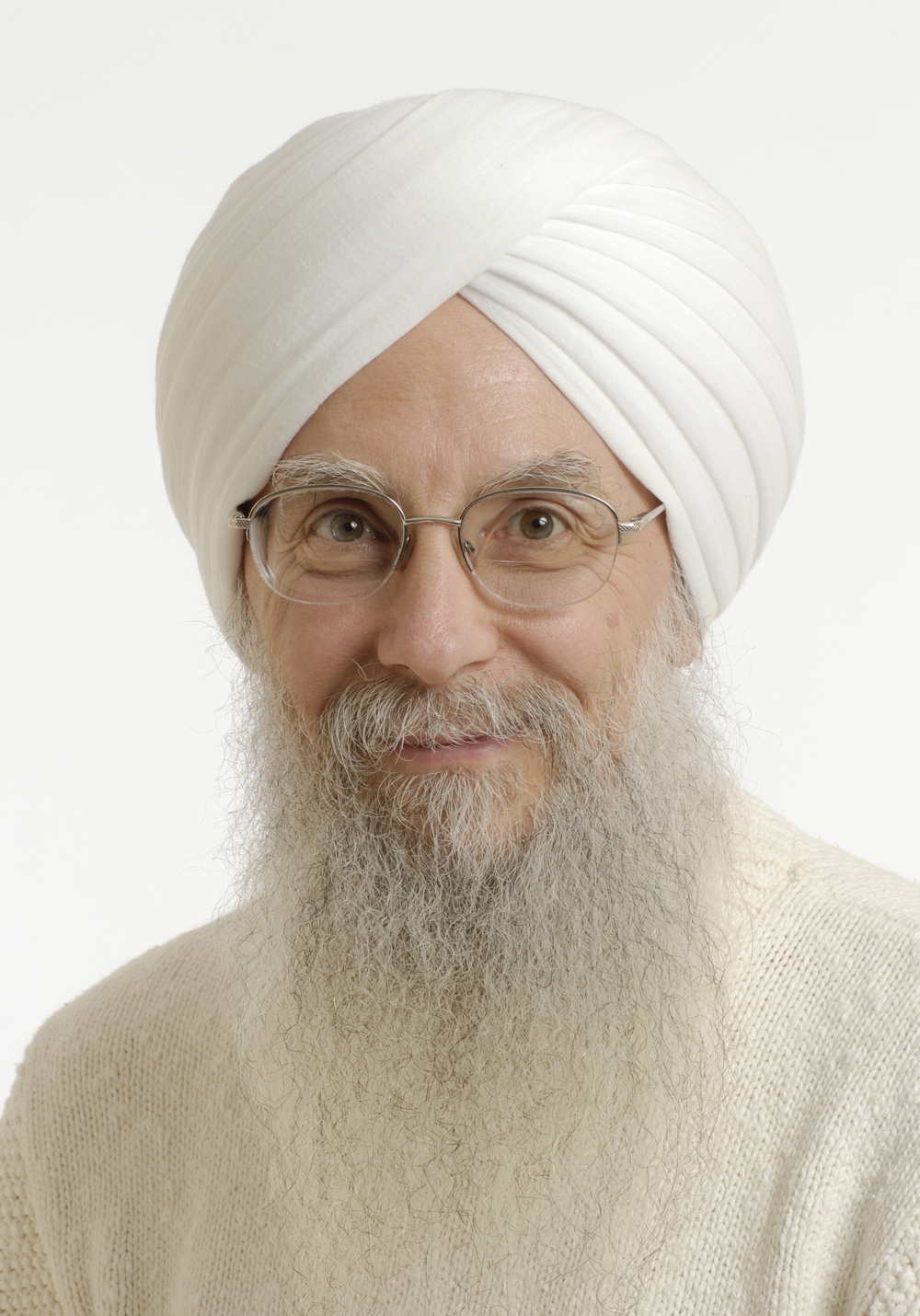 Sat Bir Singh Khalsa, Ph.D. is the KRI Director of Research, Research Director for the Kripalu Center for Yoga & Health, and Assistant Professor of Medicine at Harvard Medical School. He has practiced a Kundalini Yoga lifestyle since 1973 and is a KRI certified Kundalini Yoga instructor. He has conducted research on yoga for insomnia, stress, anxiety disorders, and yoga in public schools. He is editor in chief of the International Journal of Yoga Therapy and The Principles and Practice of Yoga in Health Care and author of the Harvard Medical School ebook Your Brain on Yoga.
---
Sat Nam from The Yogi Bhajan Library of Teachings®
So many generous donations came through last month in our Year End Fund Drive! We cannot thank you enough! Thank you!! Your gifts fuel the growth of this incredible resource of Yogi Bhajan's teachings. Your support is such a blessing.
We hope you are having a wonderful start to your new year. For many of us, this time of year brings a renewed sense of commitment to our daily practice and commitment to health, wellness, or anything we want to shift in our lives. In this lecture, Yogi Bhajan wishes his students a prosperous year and reminds them about the importance of daily Sadhana and trusting their Dharma. He says;
"Do not worry. The key word for this year, which can give you all the life you need, is your sadhana. Sadhana is such a beautiful companion. She will pull you from nothing to everything. But it requires a discipline on your part, and it requires a continuity. We have become Dharma within ourselves – complete and desirable. Some of us, under some circumstances, doubt that very much. Doubt is natural. But when you don't doubt, you have dharma. When you doubt, you don't have dharma. Doubt is an individual faculty to see that we require this doubt. No, my friends, that is not the right mental stage. The correct mental stage is when you let your mind watch what God wills, without doubt. How beautiful you will look. How saintly you will look. How radiant you will look. Many people will love you and experience you with calmness, tranquility, and quietness. And from your strength, they will grow – that is also the Shabad. You emit light that touches the boundary of other people's arc line and aura. They enrich themselves, and this grace is called the best of the human race. I wish you a prosperous, prosperous, prosperous New Year … Bless all, bless the Khalsa in this coming year with prosperity and with success, with happiness and with unity. Bless the world with peace. May all have their dreams come true." Yogi Bhajan, December 31st, 1998.
Read or listen to the original lecture here on The Yogi Bhajan Library of Teachings®. What a beautiful reminder at the start of the New Year focusing on Sadhana and Dharma, two elements that affect every aspect of our lives. May this year be one of prosperity and joy for all. May your Sadhana strengthen and your Dharma be ever-present in your mind.
Thank you for continuing to support the preservation of these teachings!
In Gratitude,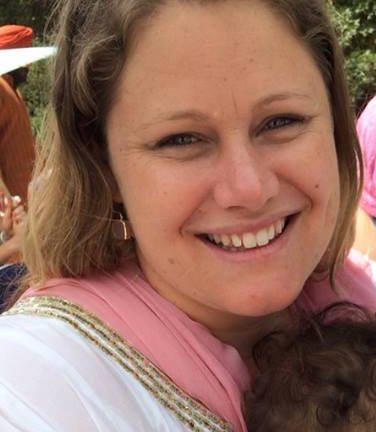 Shabd Simran Kaur Adeniji, Fundraising Coordinator
The Yogi Bhajan Library of Teachings®
Kundalini Research Institute
Email: donations@kriteachings.org
Find us on Facebook "The Yogi Bhajan Library of Teachings"
www.libraryofteachings.com
The Yogi Bhajan Library of Teachings® is a non-profit organization and all donations are tax deductible under IRS code 501(c)(3).
---
KRI Specials for January 2019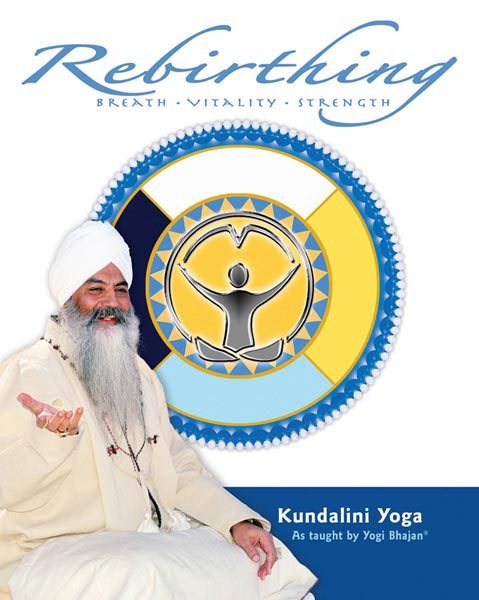 Rebirthing
Breath, Vitality & Strength
Kundalini Yoga as taught by Yogi Bhajan®
The idea of rebirthing is to release the subconscious, the storehouse of misery. – Yogi Bhajan
Heal the pain and overcome the obstacles which keep you from living your best life: awakened, rejuvenated and present to your purpose.
Rebirthing Courses by Yogi Bhajan have long been some of the most talked about classes he offered in his 35 years of teaching in the United States and abroad. For the first time, these kriyas are now available in a single manual along with the lectures that accompanied them.
All 32 courses are represented in this manual, and 24 are available in the accompanying DVD Series.
Courses include:
• Clearing the Magnetic Block from the Womb
• Removing the Fears from the Fifth Month in the Womb
• Unloading the Pain of Perpetual Memories
• Ghost Kriya: Clearing the Ghosts and Opening Intuition
• Forgiveness and Unloading the Subconscious Garbage
Regular Retail: $39.95
Promo: $33.96
---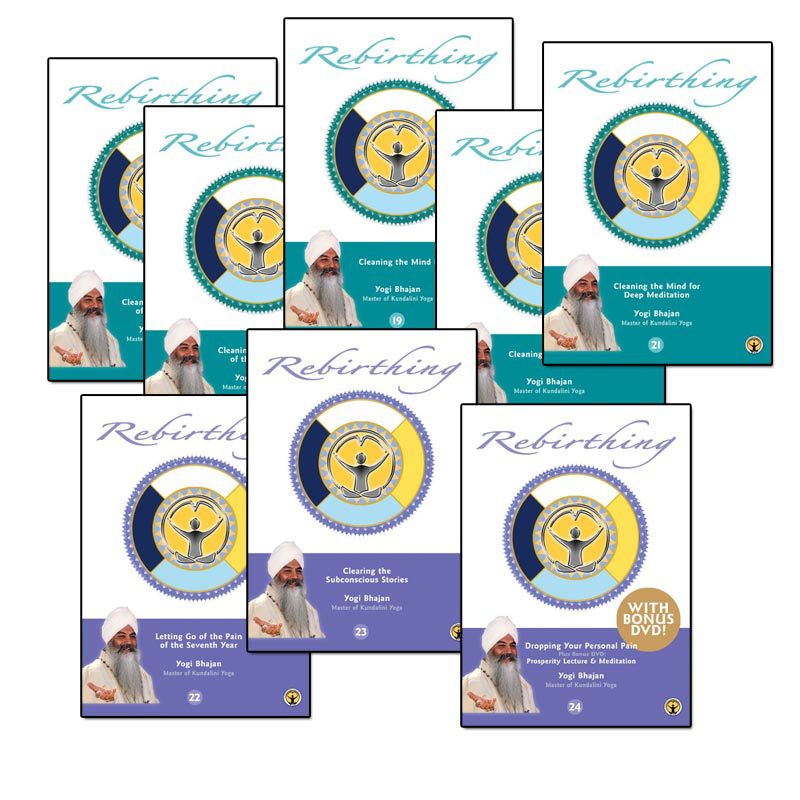 Rebirthing, DVD Lecture Series
Includes 24 classes from the Rebirthing courses, which Yogi Bhajan taught from the fall of 1988 through the spring of 1989.
The idea of rebirthing is to release the subconscious, the storehouse of misery. – Yogi Bhajan
1. Rebirthing l
2. Rebirthing ll
3. Rebirthing lll
4. Rebirthing lV
5. Unloading Your Pain & Fear l
6. Unloading Your Pain & Fear ll
7. Unloading the Pain of Perpetual Memories l
8. Unloading the Pain of Perpetual Memories ll
9. Release Your Garbage
10. Ardh Kechari Kriya
11. Getting Rid of Transit Memories l
12. Getting Rid of Transit Memories ll
13. Removing the Fears from the Fifth Month in the Womb l
14. Removing the Fears from the Fifth Month in the Womb ll
15. Clearing the Magnetic Block from the Womb l
16. Clearing the Magnetic Block from the Womb ll
17. Cleaning the Clutter of the Mind l
18. Cleaning the Clutter of the Mind ll
19. Cleaning the Mind l
20. Cleaning the Mind ll
21. Cleaning the Mind for Deep Meditation
22. Letting Go of the Pain of the Seventh Year
23. Clearing the Subconscious Stories
24. Dropping Your Personal Pain plus Bonus DVD: Prosperity Lecture & Meditation
Regular Price: $19.95 per DVD
Promo: $16.96
These are also sold in 3 sets of 8 each for $120.00 per set, which is 25% off regular retail!
---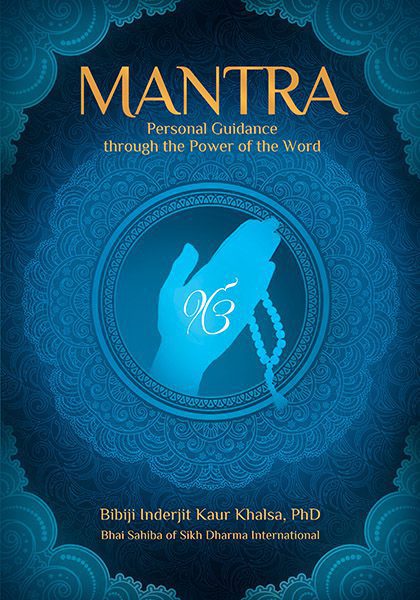 New Book!
Mantra, Personal Guidance through the Power of the Word
by Bibiji Inderjit Kaur Khalsa, PhD, Bhai Sahiba of Sikh Dharma International
Clarity-Healing-Intuition-Peace
Self Esteem-Stability-Trust-Wisdom
This book contains hundreds of beautiful mantras to recite and repeat for these and other personal needs you face in your life.
The Mantras in this book have been lovingly collected, translated and commented upon by the devoted wife of Yogi Bhajan, the spiritual teacher who brought Kundalini Yoga to the United States in 1969 and built the extensive 3HO (Happy, Healthy, Holy Organization) worldwide community.
Mantra is an important component of Kundalini Yoga as taught by Yogi Bhajan®. Kundalini Yoga teachers follow a variety of spiritual paths, and the mantras in Kundalini Yoga are of a universal nature. They transcend religious belief and embody universal truths that every human being can experience.
Retail: $39.95
Promo: $33.96
KRI January 2019 Recipe of the Month
Black Channa with Mustard Oil
Excerpt From:
From Vegetables, With Love: Recipes and Tales from a Yogi's Kitchen (Revised and Expanded New Edition)
Siri-Ved Kaur Khalsa
Yield: 6 servings
An excellent source of fiber and nutrients, this dish is also served traditionally to honor a special anniversary, the passing of a loved one, an offering of gratitude, or as a prayer for protection. It is especially tasty when served with Lemon Rice (page 186). Perfect vegetable companions are cruciferous greens (e.g., kale, mustard, rapini) and/or beets.
2 cups whole kala channa (black garbanzo beans)
⅓ cup ghee or oil
2 onions, chopped
8 cloves garlic, chopped
⅓ cup chopped fresh ginger
1–2 jalapeño chiles, chopped
1½ teaspoons cumin seeds
1 teaspoon black pepper
2–3 tablespoons pure mustard oil
2 teaspoons black salt (to taste)
¼ cup chopped cilantro (optional garnish)
Select how you would like to cook the beans: in a regular soup pot or a pressure cooker. Soak beans overnight or 8 hours in 2 quarts of water.
Regular Pot Method: Drain and put beans in a 6-quart soup pot. Add enough water to cover beans by at least 1 inch. Bring to boil, cover, and cook at slow boil for about 2 hours, until beans are very soft. Add water if too much boils away.
Pressure Cooker Method: Drain and put beans in pressure cooker. Add water to cover beans by 1 inch. Cook at high pressure for 15 minutes. Release pressure with quick release method. If beans are not soft, pressure cook a few minutes longer. Meanwhile, prep and chop remaining ingredients.
For the Masala: Heat ghee or oil in a heavy skillet over a medium to high flame. Add onions, garlic, ginger, and jalapeños and cook about 10 minutes, stirring frequently, until soft and getting browned. Add pepper and cumin seeds, stir, and continue cooking for another 5-10 minutes, adding a little water, as needed, to prevent sticking. Drain off excess water from cooked beans, leaving about 1-2 cups liquid in the pot. Add onion-ginger mixture to the beans. Cook, stirring occasionally, for 5 more minutes. You may mash some of the beans if you like.
Add black salt to taste and remove from heat. When time to serve, drizzle beans with mustard oil and garnish with cilantro.
---
Trainer's Corner
What is a Trainer Forum?
A Trainer Forum is a meeting place for open dialogue amongst members and applicants of the Aquarian Trainer Academy. It is an opportunity for professional development as a trainer. It is a time to come together as a community of trainers to refresh our spirit and revisit our values, build skills and share best practices, create new relationships and deepen existing ones. Key elements of every Trainer Forum include:
Peer to Peer Meetings – network and connect with your peers around the world
Global Decision Making – have your voice heard and participate in hot topic discussions
Workshops – interactive presentations on specialty areas led by both KRI and local trainers
Sharing Best Practices and Learned Lessons– Sharing with each other what works and what needs work
We look forward to seeing you at an upcoming Forum! For more information visit: http://trainersupport.kundaliniresearchinstitute.org/trainer-forum/
2019 Trainer Forums
Theme: Culture, Communication, Community
Chile 2019: Narayan Yoga, Providencia, Chile – NEW DAYS!
Sunday, January 27, 9:00am – 6:00pm & Monday, January 28, 9:00am – 2:00pm
Trainerforum@kriteachings.org for early registration discount
Mexico 2019: Rama Yoga, Mexico City, Mexico
Tuesday, February 12, 9:30am – 6:30pm & Wednesday, February 13 9:30am – 1:30pm
trainerforum@kriteachings.org for early registration discount
Summer Solstice 2019: Hacienda de Guru Ram Das, Espanola, New Mexico New Times!
Wednesday, June 12, 8:30 – 5:30pm & Thursday, June 13, 8:30am – 12:30pm
Registration Open January 15th
Europe 2019: Chateau Anand, Saint Pierre de Maille, France
Thursday, July 25, 8:30pm – 5:30pm & Friday, July 26, 8:30am – 12:30pm
Registration Coming Soon!
Australia 2019: Australia Kundalini Yoga Festival
Monday , October 7th, 6:00pm – 9:00 pm & Tuesday, October 8th 9:00am – 6:00 pm
China 2019: October 2019
Winter Solstice 2019: Hampton Inn, Lake Wales, Florida,
Sunday, December 16, 8:30am – 5:30pm
---