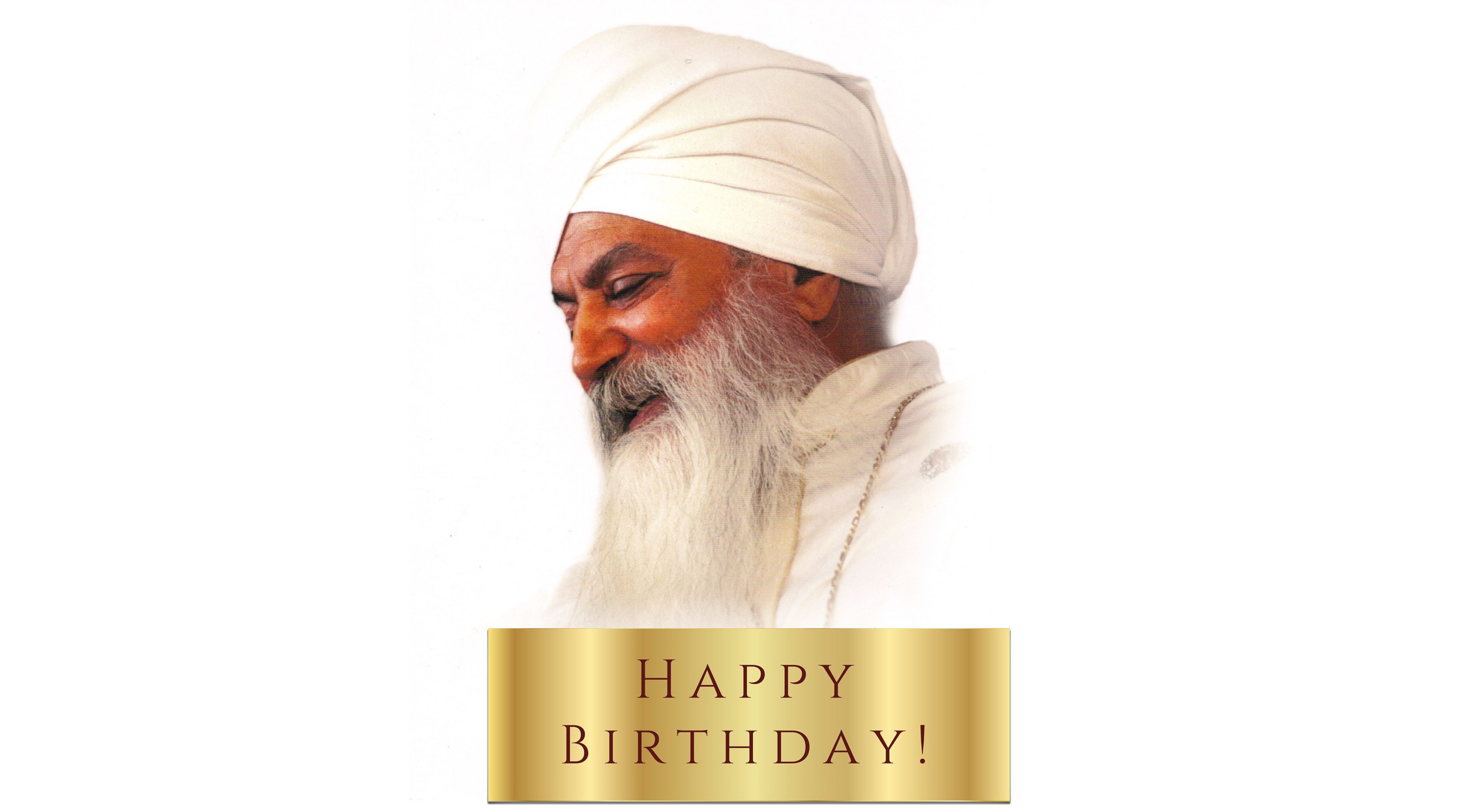 ---
News From KRI – August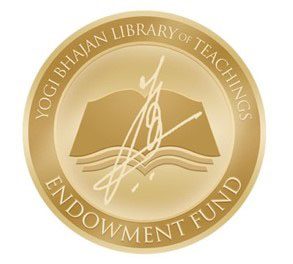 The Yogi Bhajan Library of Teachings Endowment Fund
---
A Note From Nirvair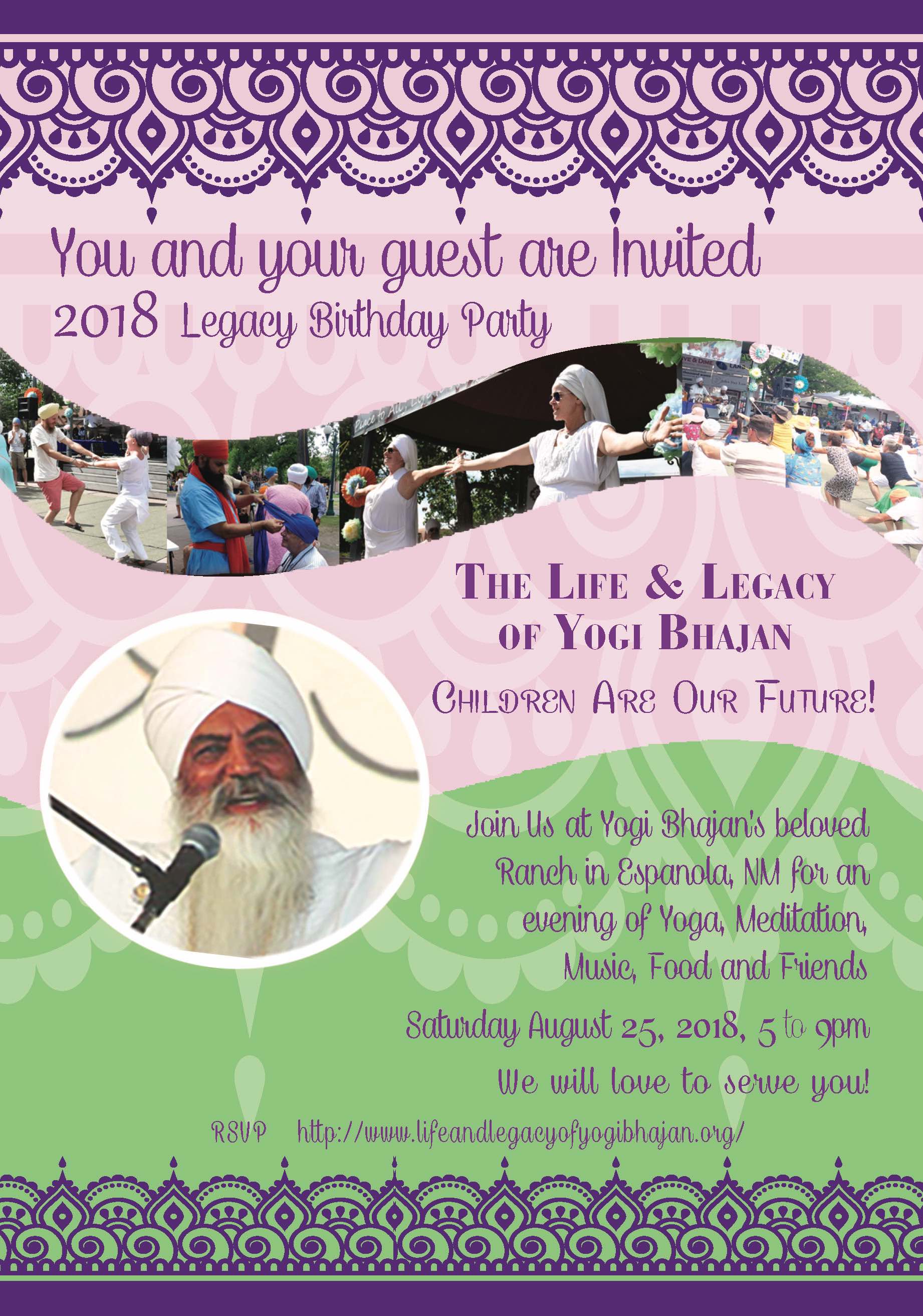 Sat Nam.
Greetings from New Mexico!
Our friends and neighbors are joining us to celebrate the birthday, life, and legacy of Yogi Bhajan at Hacienda de Guru Ram Das. If you can get to New Mexico for the evening of August 25th, please come and enjoy the party! We also will be chanting the 2.5 cycle Adi Shakti Mantra, "Ek Ong Kar Sat Nam Siri Wahe Guru," and the Guru Mantra, "Guru Guru Wahe Guru, Guru Ram Das Guru," on Yogi Bhajan's actual birthday which is August 26th. These two mantras are chanted all over the world on Yogi Bhajan's birthday. If you have not done it before, it is a wonderful experience not to be missed. Check with your local Kundalini Yoga Teacher about the time and place that it will be chanted in your locale.
Yogi Bhajan's teachings are so magnificent that it is easy to forget that he was an actual human being. In many ways, he was just like us – living life as it presented itself to him every day. Here is a story he told about himself, on his birthday, August 26th, 1989.
"In Amritsar a very perfect scene happened. I was meditating in Harmandir Sahib [the Golden Temple], you know out of reverence you call it that. Out of chance, because we used to go early, we were sitting in the first row. And I felt there was something in my lap, but I didn't move. I didn't care, I was meditating. But there was something warmer on my lap than anything else. That, I understood.

The kirtan finished, Ardas [the Sikh prayer], happened and I didn't stand up [like I should have]. I think they forgave me with the idea that, because I am Siri Singh Sahib and I am a yogi, perhaps I have gone far away so I did not care like a normal person to get up. They forgave me. Finally, it came time for prashad [the sweet food distributed at the end of the Sikh service], and I didn't move my hands. Now that is something very challenging – that somebody wants to give you prashad, but you don't accept it. Finally he gave the prashad to the person at my side and I slowly start slipping back [to consciousness].

I looked down and there was a beautiful kitten sitting in my lap! I don't know how it came in. I don't know why he selected me, but I was sitting right there with the kitten. I slowly put it to the side. The man who was giving prashad offered me a very big handful of prashad and I took it. Then he said, 'It must have disturbed you. Sometimes these cats come in and we do not know from where.' But to me the kitten came to listen to the kirtan. It came to listen to the Ardas. And I had an obligation to my little guest. I was the host.

The next day, in the evening … we came back and the head Granthi [clergyman] called to me and said, 'Yogiji, these days you really have reached God and beyond. I was watching you that day and you never got up, you never even took prashad. You were gone. What a state of ecstasy!'

I said, 'Thank you, little cat.'"
Visit our online store for digital downloads of your favorite Kundalini Yoga as taught by Yogi Bhajan® books and manuals. Now you can have all your teaching materials, including our new Summer Solstice offerings, on your Kindle, iPad, or Computer! We have a special price on a collection of all 38 KRI books and manuals – The Aquarian Collection.
Here is a closing class prayer that Yogi Bhajan gave on his birthday, August 26th, 1985. "May God's grace be with you. May He elevate your consciousness. May your soul shine. May you develop in you the confidence of relationship of the love of God and the grace of your being. May you all walk with confidence. May your body be radiant, your mind be sacred, and your soul victorious. Sat Nam."
I will be with you during the chanting on August 26th!
All the best with blessings,

Nirvair Singh Khalsa
CEO KRI
---
Bali Save the Date
Announcing Level One Kundalini Teacher Training Immersion in Bali 2019
This wonderful immersion training takes place on the blessed tropical island of Bali amidst the indigenous beauty of the people and culture, which is steeped in spiritual and ceremonial tradition. Register early – last year's Bali Level One Immersion program sold-out!
Registration is open September 15th
---
Yoga and Meditation for Epilepsy – Reducing Excitability
by Ishpreet Singh, M.B.B.S. and Sat Bir Singh Khalsa, Ph.D.

Epilepsy is a disorder in which recurrent seizures are caused by abnormal electrical discharges in the brain. A person is diagnosed with epilepsy if they have two unprovoked seizures (or one unprovoked seizure with the likelihood of more) that were not caused by some known and reversible medical condition. There are different types of seizures. Generalized onset seizures affect both sides of the brain or groups of cells on both sides of the brain at the same time. On the other hand, focal onset seizures can start in one area or group of cells in one side of the brain. Epileptic seizures are the result of excessive and abnormal neuronal activity in the cortex of the brain and often brought on by factors such as stress, alcohol abuse, flickering light, or a lack of sleep, among others. An electroencephalogram (EEG) to look for abnormal patterns of brain waves and neuroimaging (CT scan or MRI) to look at the structure of the brain are also usually part of the diagnostic evaluation. In the United States, epilepsy affects an estimated 2.2 to 2.3 million people. The key driver of direct costs in epilepsy is medical service expenditures, which are substantial. However, the overwhelming majority of total costs are attributable to indirect costs such as job absenteeism. For general epilepsy populations, total annual direct healthcare costs per person ranged from $10,192 to $47,862 and epilepsy‐specific costs ranged from $1,022 to $19,749. These costs are a healthcare burden that needs to be addressed.
Epilepsy cannot usually be cured outright, but pharmaceutical medications can control seizures effectively in about 70 percent of the cases. The mainstay treatment of epilepsy is anticonvulsant medications, possibly for the person's entire lifespan. Trials of single medications are recommended initially. However, if this is not effective, two medications simultaneously may be prescribed. Medications available include older antiepileptic drugs such as phenytoin, carbamazepine, and valproate and newer ones which include lamotrigine, levetiracetam, zonisamide, etc. Adverse effects from medications are reported in 10 to 90 percent of people. Most adverse effects are dose-related and mild and can include mood changes, sleepiness, or unsteadiness in gait. Certain medications have side effects that are not related to dose such as rashes, liver toxicity, or suppression of the bone marrow. Importantly, up to a quarter of people stop treatment due to adverse effects and some medications are not appropriate during pregnancy. Therefore, there is a need for alternative, nonpharmacological interventions.
There is credible and mounting evidence that yoga and meditation practices can improve stress, psychophysiological hyperarousal, and psychological well-being, and may be helpful in treating clinical problems such as depression, anxiety, and chronic pain. The relationship between stress and epilepsy is well known. Stress leads to release of glucocorticoids, neuropeptides, and corticotrophin-releasing hormone (CRH), which can excite immature hippocampal neurons and cause seizures, resulting in a vicious cycle. A majority of adult patients with medically refractory epilepsies have mesial temporal lobe epilepsy. Yoga and meditation interventions may modulate the disturbed limbic system activity in such patients and may help to maintain normal homeostatic conditions. Stress reduction and subjective feelings of well-being may be important factors contributing to seizure reduction and EEG changes ascribed to some forms of meditation. Yoga is thought to achieve seizure control through experience-related plasticity or through a shift in autonomic output toward relative parasympathetic dominance. Other proposed mechanisms of yoga benefit include EEG desynchronization and activation of inhibitory circuits through vagal nerve stimulation. One study has suggested that yoga training stimulates the vagus nerve, which may be relevant because electrical stimulation of the vagus nerve has been shown to decrease seizure frequency by 28 to 38 percent. There is therefore a positive rationale for the therapeutic role of yoga and meditation practices.
However, there has been controversy about the link between meditation practice and the neurological disorder of epilepsy. Some have suggested the concern that brain states induced by meditation could be conducive to triggering seizures in epileptics or could trigger epilepsy with patients with no known history or risk factors for epilepsy. The proposed epileptogenic influence of meditation is based on observed meditation-induced alterations in neurophysiology (hypersynchrony and increased coherence of brain activity) and neurochemistry (release of glutamate and serotonin). A study in 1993 found a significantly large incidence of complex partial epilepsy-like signs and experiences in meditators compared to controls. The study presented data of 221 meditators who displayed these signs compared to 860 non-meditators. However, several studies on patients with epilepsy practicing meditation have actually demonstrated improvement in seizure frequency and duration and EEG profile. A study published in 1995 has shown that experiences of unbounded awareness (transcendental consciousness) during meditation are correlated with specific physiological changes, e.g., global increase in EEG coherence, slowing of respiration and heart rate, and increased basal skin resistance. These changes are not epileptic-like and are not pathological but are positively correlated with intelligence, creativity, and mental health.
A number of studies have further attested to the safety and efficacy of yoga practices in epilepsy. Two unblinded randomized controlled trials (RCTs) in 1996 and 2008, recruited a total of 50 adults with refractory epilepsy and compared any type of classical Indian yoga to control conditions with no intervention or interventions such as yoga-mimicking exercises or Acceptance and Commitment Therapy. Results of the overall efficacy analysis showed that yoga treatment was better when compared with no intervention or interventions other than yoga. These data also suggested that yoga may have a role as an adjuvant therapy in the management of autonomic dysfunction in patients with refractory epilepsy.
A recent review paper on mindfulness-based interventions for epilepsy published in 2017 described three RCTs with a total of 231 participants in the USA (n = 171) and Hong Kong (n = 60). Significant improvements were reported in depression symptoms, quality of life, anxiety, and depression. Despite positive findings, the authors noted significant design limitations including unclear or high risk of bias, low statistical power, lack of measurement of longer-term effects, limited accounting for confounding factors, no measures of home practice, and poor reporting of randomization procedures, adverse events, and reasons for subject drop-outs. This systematic review concluded that there is limited evidence for the effectiveness of mindfulness-based interventions in epilepsy, however preliminary evidence suggests it may lead to some improvement in anxiety, depression, and quality of life.
In summary, yoga interventions may contribute positively to the treatment of epilepsy by enhancing quality of life and by decreasing seizure activity. Yoga interventions can be integrated into an outpatient clinic with good results, are noninvasive and low cost, and can be conducted even in the presence of language barriers and cultural differences. However, much more rigorous research needs to be conducted in this field and yoga can only be justified as an adjunctive treatment to antiepileptic drugs at the present time and should not generally be used as the sole treatment method.

Ishpreet Singh is a medical doctor and researcher from the Dayanand Medical College in India. He has worked extensively in India and USA with individuals with mental health and neurological disorders and is inclined towards integrating eastern yogic and meditation methods into mainstream medicine. He is an avid practitioner of Kundalini Yoga and meditation and brings this as a tool to help people heal, addressing deeper causes of illness and disease.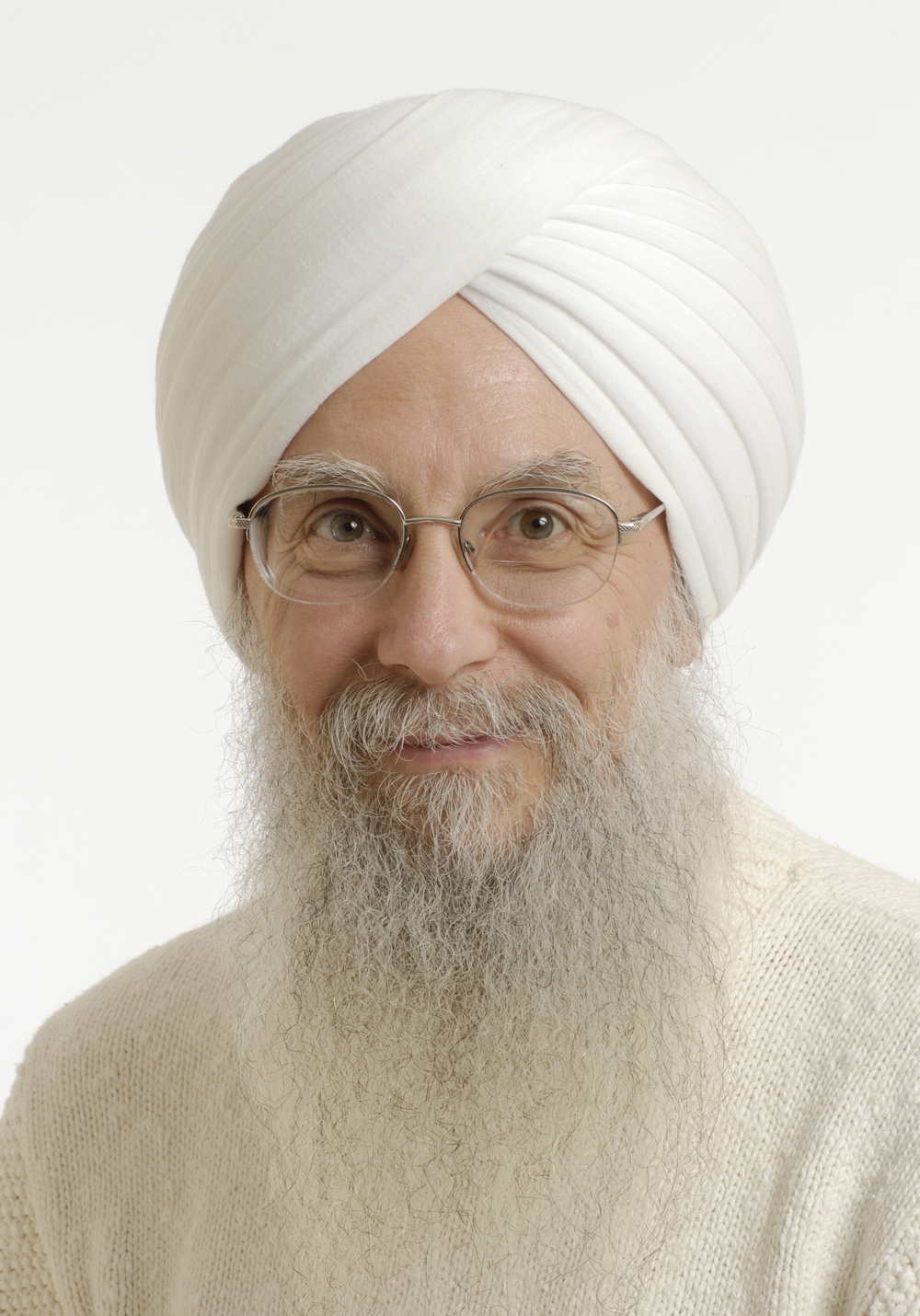 Sat Bir Singh Khalsa, Ph.D. is the KRI Director of Research, Research Director for the Kripalu Center for Yoga & Health, and Assistant Professor of Medicine at Harvard Medical School. He has practiced a Kundalini Yoga lifestyle since 1973 and is a KRI certified Kundalini Yoga instructor. He has conducted research on yoga for insomnia, stress, anxiety disorders, and yoga in public schools. He is editor in chief of the International Journal of Yoga Therapy and The Principles and Practice of Yoga in Health Care and author of the Harvard Medical School ebook Your Brain on Yoga.
---
Sat Nam from The Yogi Bhajan Library of Teachings®
As many of you know, August is a special time of year for us. Yogi Bhajan's birthday brings an opportunity to celebrate and remember our beloved teacher. His words and wisdom have given us a technology that transcends time. Here at the at The Yogi Bhajan Library of Teachings we are working hard to preserve his words in their original form.
We are gearing up for our Summer Fundraiser in honor of the birthday of Yogi Bhajan. From August 22nd to 26th, we will be raising money for The Yogi Bhajan Library of Teachings Endowment Fund. Our endowment is a savings account for the future of the library that, when full funded, will pay for the expenses of preserving the teachings of Yogi Bhajan. It will allow us to continue offering this precious resource, for free, to the future generations of yogis. Stay tuned as we will be sharing the easy ways that you can contribute to the Endowment Fund.
"I hope you will give a chance to your future and see your future, and you will put every negative, positive, neutral, nothing, everything into it. So that when your children become people tomorrow, they should pray for you." Yogi Bhajan, January 7th,1990
As we celebrate his life and the legacy of Yogi Bhajan, remember the infinite ways in which your life has been impacted by these priceless teachings and how they have profoundly changed who you are as a person. As you feel the depth of their impact and see their presence in each day, please consider giving back to the teachings! Your gifts will help build the Endowment Fund to support the Library of Teachings being offered to the world for free… for generations to come.
"Guru has laid the path, let us walk it. Let us not serve the lineage, let us serve the legacy" Yogi Bhajan, January 31st, 1993
In Service,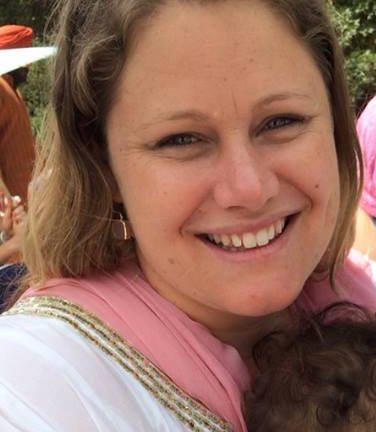 Shabd Simran Kaur Adeniji, Fundraising Coordinator
The Yogi Bhajan Library of Teachings®
Kundalini Research Institute
Email: donations@kriteachings.org
Find us on Facebook "The Yogi Bhajan Library of Teachings"
www.libraryofteachings.com
The Yogi Bhajan Library of Teachings® is a non-profit organization and all donations are tax deductible under IRS code 501(c)(3).
---
Chetna Yatra
Make this your year to experience India – The Guru Ram Das Chetna Yatra
Have you longed to travel to India and see the Golden Temple? Make this your year to celebrate the birthday of Guru Ram Das in Amritsar. Join us October 23rd to 28th for the Guru Ram Das Chetna Yatra. Chetna is a beautiful word that means to "awaken." This yatra will be a trip of seva and devotion to awaken the love of Guru Ram Das in the sangat and in ourselves.
"Yatra is a holy journey. We must go into the center, the heart center. It is a journey on earth to one's 'Isht' – one's higher self, one's altar. It is a self-purification. So, we go from here to designated holy places and we have no other work but to get up in the morning, to meditate, to go to those beautiful surroundings. Sometimes our mind hassles us, but we do conquer it. This is the purpose of Yatra." –Yogi Bhajan
The schedule of the Yatra will be:
On October 23rd and 24th, together with our Kirtan jathas (musical groups), the Yatra will attend programs around Amritsar, the home of Guru Ram Das. Most mornings will be at your leisure for meditating at the beautiful Golden Temple, fantastic shopping, and exploring the city Amritsar.
On October 25th, we will join Miri Piri Academy and the huge sangat of Amritsar in the streets for a procession in honor of Guru Ram Das ji. That night, we will attend the famous Raag Kirtan Darbar to hear classical Kirtan, including our own Chardi Kala Jatha.
On October 26th, we will celebrate Guru Ram Das' birthday with tens of thousands of devotees at the Golden Temple. The crowds will be big, and our spirits will be soaring!
On October 28th, we will complete the Yatra with Sunday Gurdwara at Miri Piri Academy, tour the campus, and enjoy langar at the school.
This is a very basic and affordable yatra that covers your hotel and transportation around Amritsar. It is a wonderful way to experience Guru Ram Das' birthday and the Golden Temple with friends and other Kundalini yogis.
Join us and awaken to the love of Guru Ram Das.
---
Raising Children with Virtues and Values – Expect Respect
By Jugat Guru Singh Khalsa and Saraswati Kaur Khalsa, Miri Piri Academy.
"Guru Nanak said, 'Sat Nam.' You don't understand Sat Nam. Sat Nam means my name, my identity, my personality, my existence is True. It's a pure truth. He leaves no room for duality, for any reason, for any purpose, whatever that is. His personality was straightforwardly clear that 'Ek Ong Kar,' 'you are the creation of that One.' One by one, every individual has to be respected. Every existence has to be respected. Every life has to be respected. If you refer to something, you should have not only reference, you should have reverence also." – Yogi Bhajan, November 8, 1992, Espanola, NM
Reverence is the foundation stone of relationship, not only with other people but to the Divine within. It is the first step on any spiritual path. Without reverence there is no relationship, without relationship there is no reverence! How will our children learn to have respect and reverence? Through the power of our own self-reverence and, in turn, through the respect that we offer to them.
"Project yourself in one way only. That in God you dwell – you are God's people. Forget about that you are American, forget about that you are even Sikh, forget about that you are a woman, forget about that you are a man, forget about that you are rich, forget about that you are poor, forget about everything about you. But remember one thing about you – that you are purely and basically God's people…Tell all the world, all the living world, that you are God's being. If your children know that you are a divine person, you do not understand how much love, reverence, and respect they will give you." – Yogi Bhajan, July 8, 1981, Espanola, NM
When most of us think about the idea that a child should respect their parents, a lot of our own personal baggage and pain gets in the way. We start to think about whether parents have earned that respect. We remember scenes in which a parent shouts loudly about their authority, demanding obedience. Some remember how they faced physical punishment as a means to teach a lesson. But Yogi Bhajan did not say, "Teach them respect." Instead, he said, "Expect respect." Respect comes from your own self-reverence, not from your position of authority or your power over your child. By respecting yourself and your own divinity, you reveal yourself as a person who is worthy of respect. And when you offer them respect, they learn that they too can expect respect.
At our most recent Miri Piri Academy graduation ceremony, a student recounted the deep respect that he held for one of the Mukhia Jethadars (dorm parents) at MPA. He shared how at one time he and a roommate had gotten into a physical fight and, after some discussion with their Mukhia Jethadar, a consequence was assigned. He and the other boy were to meet in the afternoon at the sports field to till and flatten the soil. When they arrived at the field, their Mukhia Jethadar was there also. But instead of standing and watching while they worked, he joined them in the hard labor. All afternoon they worked together in the sun until the work was completed. The boys knew that he respected them as much as they were expected to respect him.
The following meditation, which can be found in the Yogi Bhajan Library of Teachings, is a powerful tool in building your own self-reverence and projecting that out to the world. Through the power of our own self-respect, we build the possibility of expecting respect from our children.
Meditation: Projection of the Divine in the Self
Time: 1 hours and 2 mins.
Eyes: Open and focused at the tip of the nose
Mantra: Ra Ma Da Sa Sa Se So Hung
Date: Jan 20, 1977
This meditation is a powerful projector of the Divine in the Self and originates from a great Mahan Yogi. It may be done with a group of eleven people, which builds a beautiful group energy.
Instructions

1. Sit in a comfortable meditative posture with a straight spine.
2. Bring the hands palm up in front of the Heart Center.
3. Cross the right wrist over the left wrist.
4. Hook the thumbs and fold the fingertips up to meet each other.
5. The mudra will create a bud-like shape with the thumbs inside the folded fingers.
6. Eyes are open; focused on the tip of the nose.
7. Deeply inhale and chant the mantra Ra Ma Da Sa Sa Se So Hung, in a monotone, 3 times on the exhale.

Saraswati Kaur Khalsa is the Assistant Principal of Miri Piri Academy and has been serving there since 2007. She has been a student of Yogi Bhajan since birth and completed her Level One Kundalini Yoga Teacher training under his guidance. Saraswati holds a Master's Degree in Social Work and has been working with children and schools since 1998. Her daughter also attends Miri Piri Academy as a student.

Jugat Guru Singh Khalsa is the Principal of Miri Piri Academy in Amritsar, India and a KRI Certified Lead Teacher Trainer. From his childhood, he was guided by Yogi Bhajan and has dedicated his life to serving the mission of Yogi Bhajan by helping to shape the next generation into leaders and teachers of this amazing technology. Jugat Guru Singh is a member of the Chardi Kala Jetha, which travels around the world teaching and performing Gurbani Kirtan, including local performances at the Golden Temple.
---

Raising Children with Values and Virtues
10 Things to Give Your Children
Love them.
Build their self-esteem.
Challenge them.
Listen to them.
Expect respect.
Limit them.
Make God a part of their lives.
Develop a sense of learning in them.
Help them to be community-minded.
Let them go.
---
---
KRI August Specials of the Month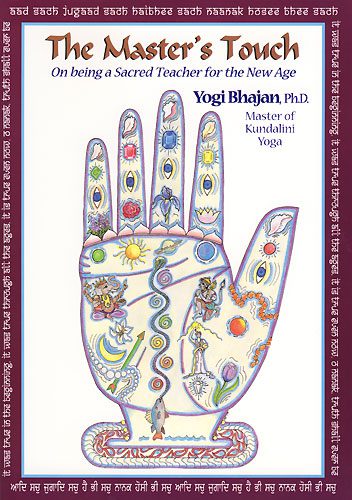 The Master's Touch
On Being a Sacred Teacher for the New Age
Yogi Bhajan, PhD.
Master of Kundalini Yoga
This book is for every student of Truth. Whatever path you have chosen, it will give you an understanding of the true meaning of mastery. In this superb collection of teachings from his "Master's Touch" courses, Yogi Bhajan, one of the most pragmatic spiritual Teachers of our time, explains the path of the Teacher. He does it with wit, compassion, and a practical sense of the challenges of daily life.
Retail: $49.95
Promo: $42.46
---
The Teachings of Yogi Bhajan
The Power of the Spoken Word
Yogi Bhajan, PhD
This is a book of timeless wisdom transmitted by one of the great teachers of the age. It has the power to make people happy in moments of sadness and to lift their spirits in times of depression. It is a powerful tool to clean the subconscious mind and to replace negative thought patterns with positive ones. Its inner secret is the power of the spoken word.
Retail: $15.95
PROMO: $13.56
---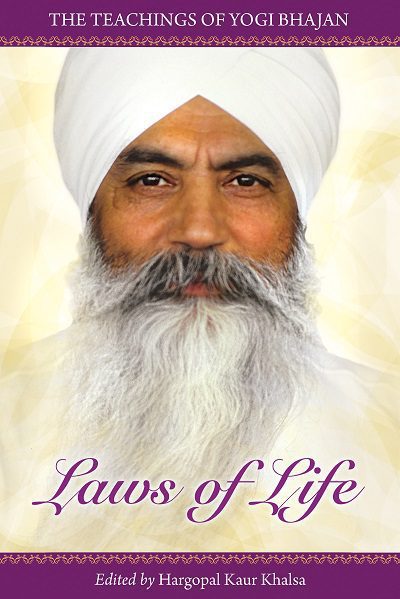 Laws of Life
The Teachings of Yogi Bhajan
Edited by Hargopal Kaur Khalsa
Over the years, Yogi Bhajan outlined hundreds of Laws to live by. This book is a small gem, a collection of Yogi Bhajan quotations and meditations for living a life of joy, kindness and compassion.
The law of happiness is, "Let things come to you." What comes to you will make you happy. What you go after shall make you miserable.
-Yogi Bhajan
Retail: $14.95
Promo: $12.71
---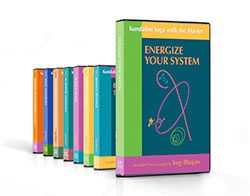 Kundalini Yoga with the Master
DVD Series
The Kundalini Yoga with the Master DVD Series is your chance to practice a demanding physical kriya with Yogi Bhajan. The all new picture-in-picture guide shows the proper posture and timing while you are challenged to "Keep Up!" by the Master himself.
Volume 1: Energize Your System
Featured in Owner's Manual for the Human Body
Among other benefits, this kriya contains exercises to:
-energize the heart chakra and stomach
-give power to the immune system
-adjust the spine
-cleanse the liver and purify the blood
Volume 2: Balance the Vayus
Featured in Owner's Manual for the Human Body
There are five principal Vayus: Praana moving in the heart area; Udaana in the throat; Samaana in the navel region; Apaana in the pelvic floor; and Vyaana which circulates throughout the whole body. This set moves all five Vayus of the body and brings equilibrium to the glandular system.
Volume 3: For Mental Balance
Featured in Owner's Manual for the Human Body
Concludes with Yogi Bhajan playing the gong while you nap. Yogi Bhajan said that by regularly practicing the first and second exercise in this kriya for three minutes each and then repeating frog pose 108 times you can achieve physical and mental health.
Volume 4: Optimum Health
Featured in Owner's Manual for the Human Body
Refine your radiance with Optimum Health. This physically demanding set is balanced with great moments of relaxation including an 11-minute nap to Guru Ram Das Lullaby and a gong meditation.
Volume 5: Automatic Endurance
featured in the manual Owner's Manual for the Human Body
Let this DVD show you:
– Conscious breath for total self-purification
– The Power of baby pose
– How to develop tolerance, grit and nerves of steel
Volume 6: Wake Up the Body to Handle Stress and Strain
Featured in the manual Owner's Manual for the Human Body
This video contains ideal exercises to do in bed or just out of bed first thing in the morning!
Volume 7: Yogic Salutations
Featured in the manual Self Knowledge
This kriya incorporates a variety of salutations including:
– Narda Pranaam
– Hans Pranaam
– Guru Pranaam
Volume 8: Massage for the Lymphatic System
Featured in the manual Physical Wisdom
Stimulating eliminative movement in the lymphatic system is essential to a strong body and healthy immune system. Give your lymphatic system a massage with this original kriya taught by Yogi Bhajan!
All DVDs in this series:
Regular Retail: $19.95 per DVD
Promo: $16.96 per DVD
Or get the entire set for the everyday low "set price" of $119.70 (25% off full retail)
KRI August Recipe of the Month
Bring a fiery taste of Summer Solstice back home with you!
Summer Quinoa & Veggie Salad
Excerpt from:
From Vegetables, With Love: Recipes and Tales from a Yogi's Kitchen
(Revised and Expanded New Edition)
Siri-Ved Kaur Khalsa
Yield: 4–6 servings
This healthy, Mediterranean-inspired salad is light but satisfying, and perfect for the warmer summer months. Serve as a small salad or enjoy alone as a meal. Keeps well in the fridge for a few days.
2–3 cups cooked quinoa
4 small Persian cucumbers or 1 large cucumber, chopped into small pieces
1-pint cherry or pear tomatoes cut into halves
1-bunch flat leaf parsley, finely chopped
¼ cup finely chopped fresh mint leaves
¼ cup finely chopped chives or scallions
½ cup feta cheese, crumbled (optional)
For the Dressing
Extra virgin olive oil
Juice of ½ large lemon or full small lemon
2 cloves garlic, minced very fine
Salt and pepper to taste
Put cooked and cooled quinoa in a large mixing bowl and combine the rest of the salad ingredients. In a separate bowl, mix together dressing ingredients and then pour over salad and toss well.
Serving Options: Garnish with chopped avocado, add hemp seeds or nuts of choice, and/or serve atop chopped arugula, raw kale, or mixed lettuces.
---