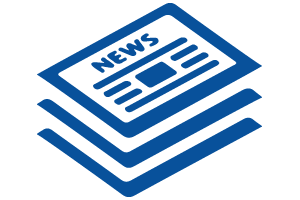 Below you can find all of the issues of the KRI Newsletter published to date. If you are looking for a specific issue, please contact customer service. In the mean time, please feel free to browse through the newsletter issues below.
---
Original photo by Gurumustuk Singh Khalsa
---
News From KRI - June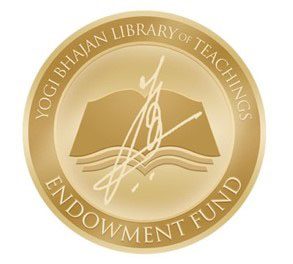 The Yogi Bhajan Library of Teachings Endowment Fund
---
A Note From Nirvair
Sat Nam and greetings from sunny New Mexico. I am getting excited about this summer. There is a lot of activity and opportunity to use the sun energy of these long days to accelerate our yogic and spiritual practices. It really is about having an experience of consciousness. I was just asked by the new ad agency for Yogi Tea about my first class with Yogi Bhajan in 1971. I am very grateful to Yogi Tea, as that company has been a major contributor for helping KRI build the Yogi Bhajan Library of Teachings®. I remember the experience of my first class so clearly, feeling more elevated and peaceful than I ever had before. I knew right then that I would spend the rest of my life practicing Kundalini Yoga because my experience was so profound. I decided to become a Kundalini Yoga teacher after my very first class. In a class on April 15th, 1997, right at the conclusion of the kriya, Yogi Bhajan said this…. "You are pretty good these days. You get into it so fast, it's fun! If you desire it, you will have an experience - that's not something I am worried about. Continue to develop the Aquarian person in you. A Piscean person is like this, 'I want to know, take me there.' An Aquarian person is, 'I know. Give me the experience.' You are born by breath, you live by breath, you die by breath, and you experience by breath. There is nothing in you except the breath of life."
Summer Solstice Sadhana in New Mexico
is coming June 14th to June 23rd! White Tantric Yoga is a fantastic experience, and there is the unique opportunity to practice three consecutive days of
White Tantric Yoga
at Summer Solstice. Besides White Tantric Yoga, there are many great classes to attend at Summer Solstice Sadhana. We have KRI staff members as well as many KRI certified teachers and trainers giving classes this year. I will be teaching on June 15th at 1:30 PM. Come say "Sat Nam" to me! Now is the time for Teachers! The planet needs you now more than ever. We still have space available in our
International Teacher Training Level One Immersion Program
. The Aquarian Age is calling, and you can become a Teacher of Kundalini Yoga as taught by Yogi Bhajan® this summer. Did you see the Spring Fund drive for the Yogi Bhajan Library of Teachings? It was all about the gong with lots of information about technique and clips of Yogi Bhajan playing the gong in class. It was a big success, and I offer a sincere "Thank You" to all of our donors. We will keep making this invaluable resource better and better with your help. Wishing you all the best and a very Happy Solstice!
Nirvair Singh Khalsa CEO KRI
---
Join Us for the International Summer Solstice Sadhana Trainers Forum – Culture, Communication, and Community
The Trainers Forum at Summer Solstice is almost upon us! It will be held at the Langar Hall at beautiful Hacienda de Guru Ram Das. We have a spectacular line-up of presenters and workshops just for you! Members of the Aquarian Trainer Academy, applicants, those considering applying, and all contract administrators are invited and encouraged to attend. This is an exciting event and is the beginning of the annual cycle of Forums around the world. The discussions are always engaging and illuminating. The Academy has over 700 members from 50 countries. Come meet your fellow trainers and participate in the ongoing evolution of the Academy and all three levels of The Aquarian Teacher
®
. Wednesday, June 13th (12:30pm – 5:30pm) Thursday, June 14th (8:30am – 5:30pm)
Register Here for the Summer Solstice Sadhana 2018 Trainers Forum
. Don't miss it!
---
Camp Miri Piri
Do you want to immerse yourself in Sikh Dharma? Camp Miri Piri is for you!
As a practitioner of Kundalini Yoga, are you interested in learning about and having a deep experience of Sikh Dharma? If so, Camp Miri Piri is for you! Camp Miri Piri is for and about Sikhs – four days of sharing the spiritual warrior experience. The camp is a celebration and a dedication to Guru Hargobind, the sixth Sikh Guru, who started the warrior tradition in Sikhism. He wore two swords, naming them "Miri" and "Piri". These swords represented the balance between spiritual and worldly powers. This concept of the warrior-saint has permeated the Sikh philosophy and lifestyle ever since. The goal of Camp Miri Piri is to challenge you to connect to your soul in a deep way. Here you will find recitation of the five morning Banis, a powerful group Sadhana, challenging physical training, and inspiring Sikh stories and meditation. You will gain an in-depth experience of Sikh values by balancing the mind, body, and spirit through the practice of Gurbani Kirtan, Kundalini Yoga, meditation, and warrior workouts, as well as classes to build healthy relationships. Two Camp Miri Piri experiences are coming. Click the links for more information about these camps.
June 8-12, 2018 at Hacienda de Guru Ram Das in Espanola, NM, USA
Join us in the midst of the mountains and blue skies of New Mexico where you and your family will have a chance to take a deep journey within to experience the identity of the spiritual warrior.
October 15-19, 2018 at Miri Piri Academy in Amritsar, India
Join the students of Miri Piri Academy in Amritsar, India. Immerse yourself in the spiritual warrior experience and feel your spirit ignite. This is the first time the sangat is being invited to join the MPA students on campus for an authentic experience of the many facets of Sikhism. Don't miss out!
These camps are for adults, age 18 and older, however children are welcome and attend free when accompanied by a parent.
---
Raising Children with Values and Virtues - Challenge Them!
By Jugat Guru Singh Khalsa and Saraswati Kaur Khalsa,
Miri Piri Academy
.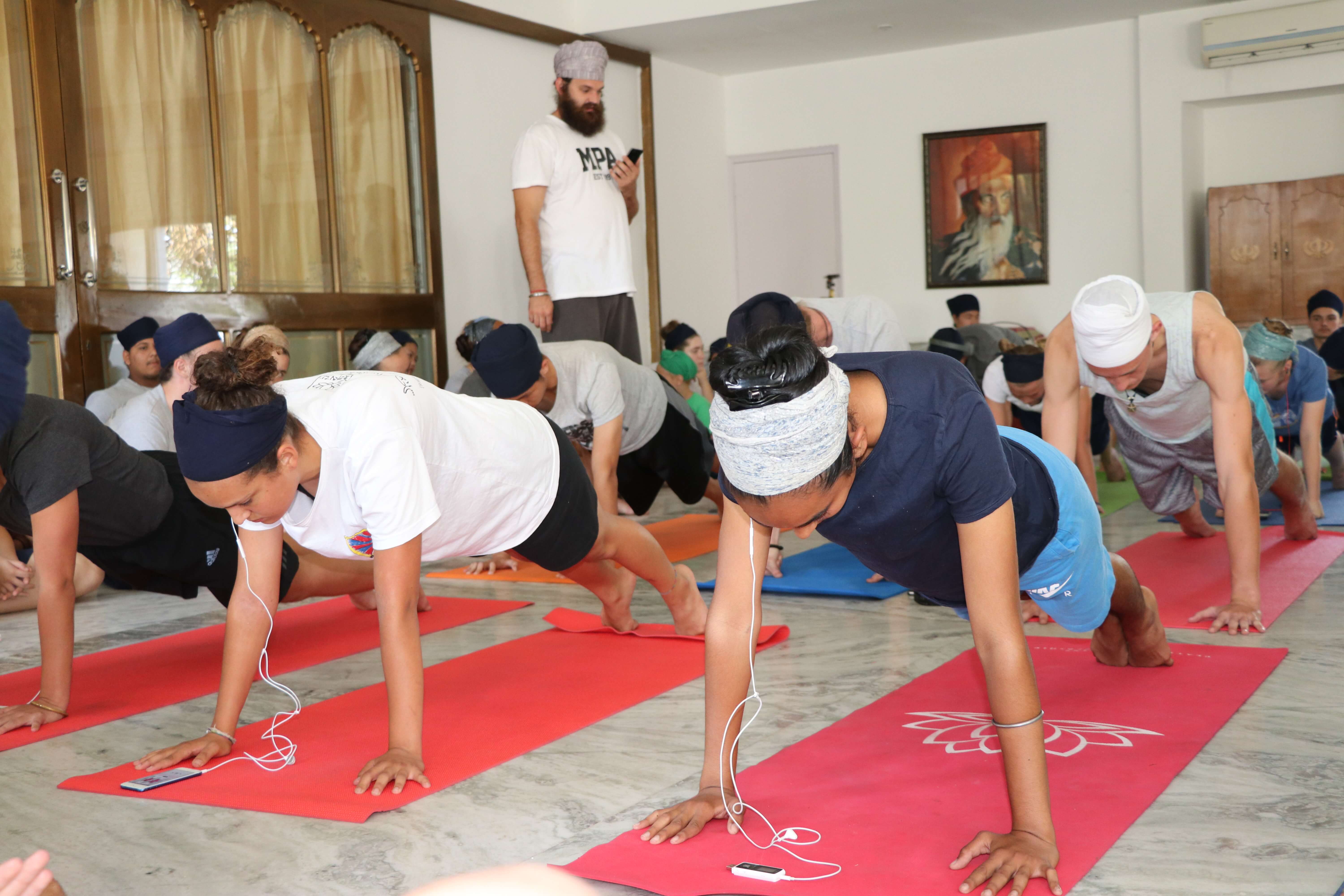 "When you are challenged, you show your strength and grit. It is the fastest way to grow and be courageous. Nobody has become a leader without a challenge, it goes with the territory. And no carbon has become a diamond without the pressure of crystallization of time and space. … These are the laws that shall never change". Yogi Bhajan, the founder of Miri Piri Academy, December 29, 1987, while addressing the youth at Winter Solstice. In today's world, the 24-hour news cycle has pushed a narrative of fear and suspicion so effectively that parents no longer let their children out of their sight. Gone are the days when children walked to school independently or played unsupervised in the neighborhood. Many children are so used to the constant presence of adults that they become fearful or anxious when they are left alone. In its annual survey of students, the American College Health Association found a significant increase — to 62 percent in 2016 from 50 percent in 2011 — of undergraduates reporting "overwhelming anxiety" in the previous year. These are young adults at college, on their own for the first time in their lives, and they are struggling. When our children are young, we do whatever we can to protect them from getting hurt. We cut their food into the right-sized pieces, watch over them as they crawl and toddle, install childproof locks and foam strips on the edges of furniture, and strap them securely into car seats when we drive. We manage their interactions with others, negotiate their playground disagreements on their behalf, and constantly warn them to be careful. As babies, they need this protection, and it is our job as parents to give it. But as they grow older, we as parents must begin the process of letting go by allowing our children to face their challenges independently. Without a doubt, life will present them with plenty of obstacles, and it is our job as teacher-parents to prepare them to climb. A child who is not allowed to struggle will never know their own strength. They will doubt their abilities, feel anxious when they are confronted, and look to others to resolve problems. Intellectually, most parents understand this, but letting them go is easier said than done. Letting children learn for themselves requires suppressing a basic parental instinct to do it for them. Because of this, Yogi Bhajan often advocated "distance therapy."
"You are temporary, you are momentary, you are the channel, and then you have to go away. The child has to live without you. Make them strong enough that without you that they can always feel you within them."
- Yogi Bhajan July 20, 1977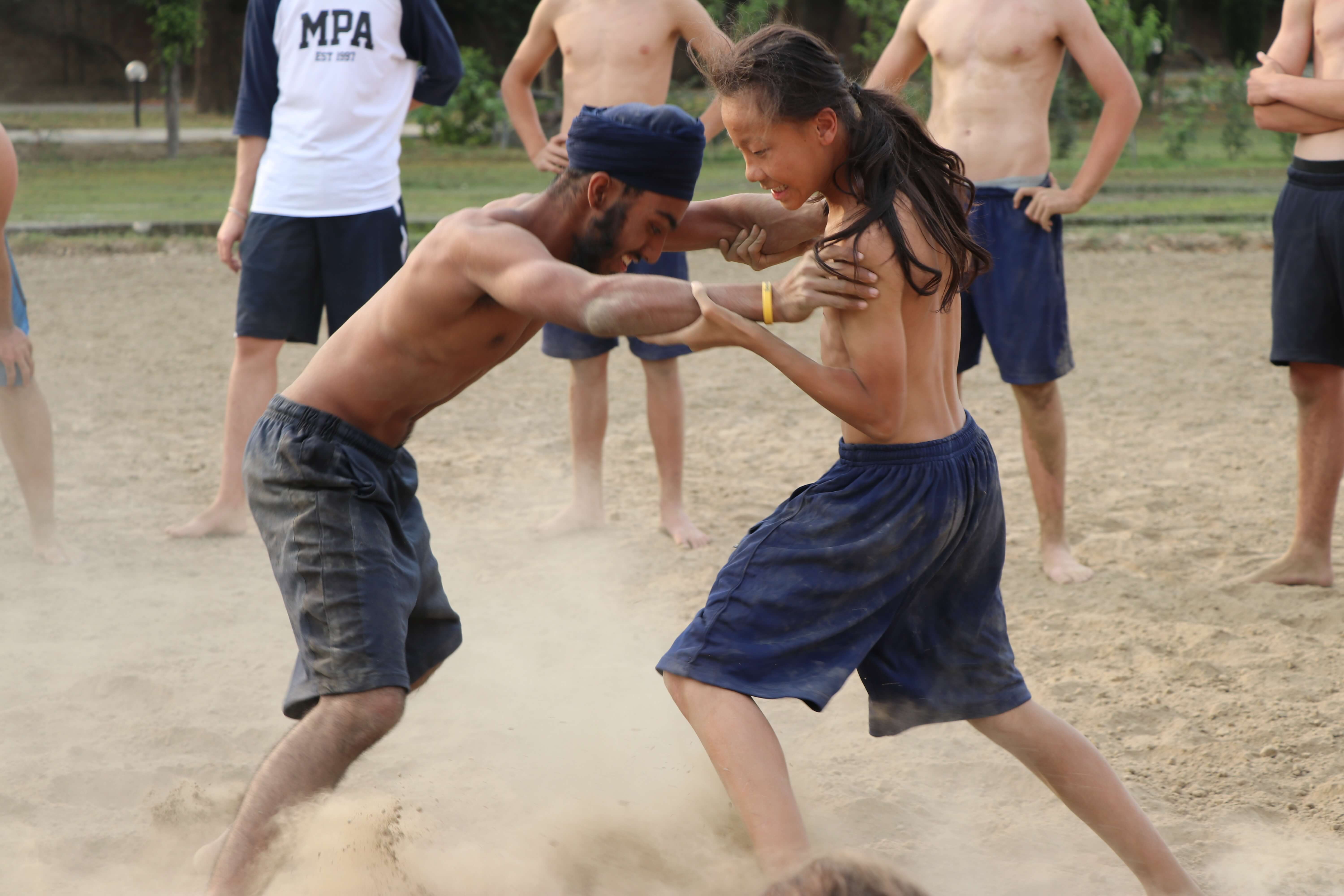 It is difficult as a parent to see our children in pain and do nothing. Even those of us who can tolerate a higher level of risk will feel the urge to defend our children if a teacher is admonishing them or another child is hurting them. And in turn, our children have become so used to the constant presence of their parents that they automatically turn to us to resolve any situation. When my daughter was 10 years old, she decided that she wanted to move into the dorms and become a full-fledged MPA student. I was enthusiastic, but I knew that she had very little knowledge of what that would entail. Because I am a principal, she had grown up at MPA but always in the protective cocoon of a small child who doesn't have to do the hard things. The first morning of her dorm life, I went out to jog at my usual time, and the students were still on the sports field doing physical training. They were doing laps together around the field. There was my daughter, a 10-year old girl, struggling to keep up with 100 kids, some of them tall, 12th grade boys who had already been running together for several months. I saw her struggling in the back, and the staff were jogging along with her, encouraging her. She was keeping up, but just barely. In that moment, she caught sight of me across the field and fell to the ground crying, her courage dissolving into tears. All of her brave resolve had crumbled as soon as she saw me. That was the last time I went out for a morning jog for a long time. I knew I had to give her space, because there is nothing more empowering than finding out for yourself that you are strong enough! Now, two years later, my brave 12-year-old runs every day by her own choice and desire. Distance therapy, as Yogi Bhajan called it, is a simple remedy. As our children grow older, we still want to protect them, but it becomes our primary responsibility to step back and manage all the risks behind the scenes. For teenagers, in particular, a parent's most important role is guiding them towards communities that will challenge them and inspire them in a positive direction. We can prepare them with the tools to be safety conscious, to be self-aware, and to listen to their own intuition about the people around them. But then we must let them go, showing them the trust and confidence that we have in them so that they can feel it for themselves. We must choose environments for them that we know will both support them AND challenge them to ensure they will succeed. Children can be stretched beyond their comfort-zone in a myriad of ways, including:
Sending them to overnight camps.
Signing them up for team sports.
Encouraging them to deal directly and personally with any conflicts involving friends or teachers.
Encouraging them to work when they want money, rather than providing an allowance.
Allowing them to participate in contests or competitions that stretch their abilities.
Challenging them to improve their standards and aim higher in everything that they do.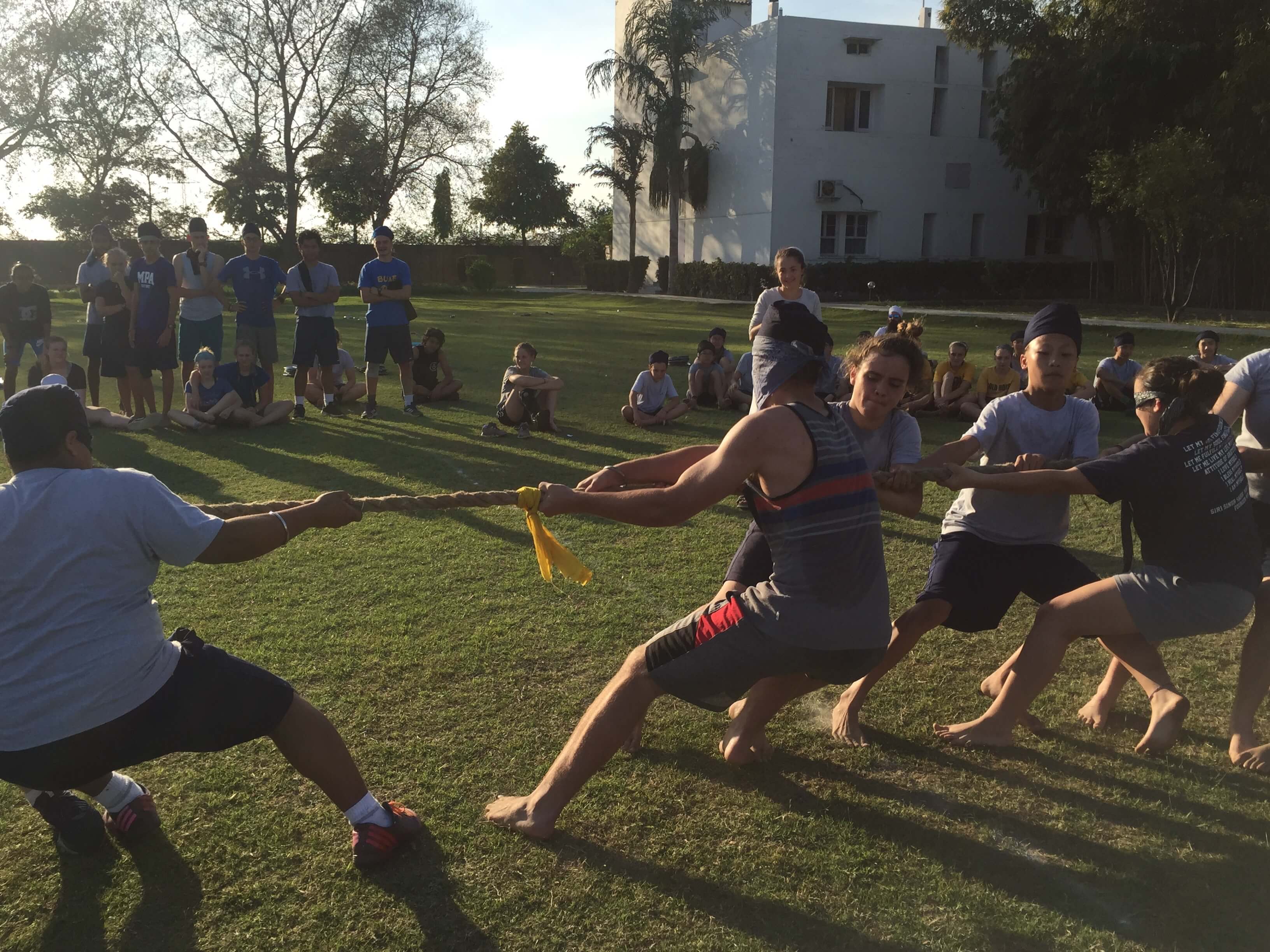 We must give our children space to navigate obstacles through their own skills and strength, while ensuring that the people and places they are interacting with will not damage them in the long-run. Giving your child independence happens in stages, from deliberately allowing your child to range far at the park, to allowing them to ride their bike through the neighborhood, to sending them away to summer camp or boarding school. Give them training, and then give them space. Let them stumble a little under a protective umbrella so that they can experience the self-empowerment of picking themselves up. It will give them the strength to meet the more serious challenges that come later in life. Let them learn to shine in their own right, and they will shine brighter than you can imagine.
The greatest progress in life is when you know your limitations and then you have the courage to drop them.
– Yogi Bhajan
Saraswati Kaur Khalsa is the Assistant Principal of Miri Piri Academy and has been serving there since 2007. She has been a student of Yogi Bhajan since birth and completed her Level One Kundalini Yoga Teacher training under his guidance. Saraswati holds a Master's Degree in Social Work and has been working with children and schools since 1998. Her daughter also attends Miri Piri Academy as a student.
Jugat Guru Singh Khalsa is the Principal of Miri Piri Academy in Amritsar, India and a KRI Certified Lead Teacher Trainer. From his childhood, he was guided by Yogi Bhajan and has dedicated his life to serving the mission of Yogi Bhajan by helping to shape the next generation into leaders and teachers of this amazing technology. Jugat Guru Singh is a member of the Chardi Kala Jetha, which travels around the world teaching and performing Gurbani Kirtan, including local performances at the Golden Temple.
---
Raising Children with Values and Virtues
10 Things to Give Your Children
Love them.
Build their self-esteem.
Challenge them.
Listen to them.
Expect respect.
Limit them.
Make God a part of their lives.
Develop a sense of learning in them.
Help them to be community-minded.
Let them go.
---
---
Yoga for Headaches - The Science and Research
By Ishpreet Singh, M.B.B.S. and Sat Bir Singh Khalsa, Ph.D.
Headache refers to any pain in the region of the head and/or neck. Headaches can be classified into two broad categories: primary, which include tension headache, migraine, and cluster headache, or secondary, which are symptoms due to the presence of another condition or disorder. According to the National Institutes of Health, the tension-type headache is the most common form of primary headache. Emotional stress at work or at school, physical tension, and neck or back strain due to poor posture are among some of the most common causes of tension-type headache. According to the published prevalence estimates of tension-type headache, the episodic form is affecting 38.3 percent of the U.S. population and the chronic form is affecting 2.2 to 3 percent of the U.S. population, while migraine affects 29.5 million Americans with higher prevalence among women (17 percent) compared to men (6 percent). Migraine is characterized by severe pain intensity on one or both sides with a pulsating sensation and is often accompanied by nausea and sensitivity to light and/or sound. Migraines are classified as either "with aura" or "without aura." It is strongly believed that changes in blood vessels, disruption in the endocrine system, and some aspects of metabolism can create a dysfunction in brain blood flow that is the cause of migraine or primary headaches. The most commonly used treatment for headaches continues to be pharmaceutical. The pharmaceuticals for tension-type headaches consist of analgesic, non-steroidal anti-inflammatory drugs (NSAIDs), and opiate medications. Medications for migraine sufferers are divided into two categories: drugs to treat acute attacks, and other daily drugs to reduce frequency and severity of attacks preventively in addition to botulinum toxin (Botox) type A injections which work as a potent inhibitor of muscle tone. There is a good deal of existing knowledge regarding the causes of headache. For migraine, certain factors like depression/anxiety, medication overuse, poor sleep, and high stress are associated with worse outcomes. Stress is considered to be one of the most common triggers for migraine headache and a major factor in the progression of headaches from episodic to chronic. Chronic stress involves a hyperarousal of the autonomic nervous system and creates an imbalance between its two branches by increasing activity of the sympathetic nervous system, thus contributing to the interruption of the normal balanced state that is essential for health and well-being. As we know, stress and anxiety are modifiable risk factors and conventional psychological relaxation-related behavioral interventions targeting these factors in people living with chronic headache have been introduced. As a well-known and efficacious strategy for stress management, yoga is obviously well-positioned as a promising candidate treatment. Yoga therapy for migraine generally focuses on the prevention of the episodes of occurrence, which includes not only addressing stress reduction but also avoidance of the various causes of the attacks. The physical movement with enhanced body awareness in yoga practice can reduce the habits of adopting problematic and maladaptive physical postures. Pain perception and regulation in general is also known to be modulated more effectively in yoga practitioners. There is also evidence of reduction in physiological markers of both inflammation and stress. Specifically relevant to benefits for addressing headache symptoms, yoga-based interventions have been associated with decreased blood pressure and heart rate. By decreasing both of these cardiovascular variables, yoga-based interventions potentially allow the heart to work more efficiently thus contributing to a more efficient blood supply to the brain and lowered sympathetic nervous system activity. Yoga may also contribute to some behavioral changes that positively affect headaches. These may include an increased social network or an increase in regular physical activity. Psychological changes, such as increased positive mental state, can also contribute to more effective coping mechanisms and increased pain acceptance/tolerance. Given the scientific rationale above, it is not too surprising that there have been a number of clinical trials reporting on the efficacy of yoga to treat headaches. Perhaps the earliest yoga-related study in 1981 compared savasana (corpse pose) alone with a biofeedback intervention and found that the yoga posture was equivalent to the biofeedback intervention, consistent with prior research that found the similar practice of progressive relaxation to also be somewhat effective. This was followed a decade later by a Journal of Neurology India publication in 1991 of a well-conducted randomized controlled trial (RCT) in which 47 patients were assigned to yoga therapy and 38 to drug therapy for tension headache. The results of the study indicated that the yoga and drug treatment were both equally effective in significantly reducing the duration, intensity, and frequency of headaches. Depression and anxiety also showed a significant decline in both treatments. However, the magnitude of improvement was significantly more in the yoga group in comparison to the drug group. One year later, yoga researcher Dr. Latha in Chennai published a small RCT with 20 patients suffering from migraine and tension headache in which the yoga therapy group reported reductions in headache characteristics (e.g. intensity, duration, and frequency) and medication intake. In comparison, the control group reported an increase in symptoms. Both of these latter 2 studies were encouraging not only with respect to headache symptoms but also noted important factors related to mechanism and lifestyle relevant to yoga for headache. Other notable and more recent studies include a large study of migraine sufferers published in 2007 in the journal Headache, in which 72 patients were randomly assigned to either yoga therapy, which included yoga postures, pranayama, and neti kriyas (nasal water cleansing) or a self-care group for three months. The yoga therapy group demonstrated lower headache frequency and lower pain rating compared to the self-care group. Furthermore, anxiety and depression scores were significantly lower in the yoga group. The journal Pain Management Nursing in 2014 published one of the very few U.S. yoga-for-headache studies. This was done in a pediatric population with 7 participants aged 11-18 using alignment-based yoga. It reported improved quality of life (parent-reported), daily functioning scores (self-/parent-reported), and decreased state anxiety scores (self-reported). In addition to providing positive support for the efficacy of yoga, a few studies have additionally evaluated potential mechanisms involved. For example, a 2007 controlled study at the prestigious All India Institute of Medical Sciences in Delhi conducted an efficacy trial demonstrating the involvement of muscle spasm in tension headache showing that the yoga intervention reduced both pain scores and muscle activity as measured by the electromyogram. Another Indian study demonstrated changes in both headache frequency and intensity with a yoga treatment, while also showing changes in vagal tone and sympathetic activity consistent with the downregulation of autonomic activation. A more recent study by an Iranian research team reported improvements in headache with yoga but did not observe hypothesized changes in nitric oxide levels. Overall these studies have all provided support and preliminary evidence for the potential use of yoga for headache and possible mechanisms involved in yoga's benefit. Limitations of the research literature in this field include the absence of control groups and provisions for reducing potential bias in the research design, relatively few RCTs, inadequate description of methods and yoga practice within the RCTs, and small sample sizes. The outcome measures were also mostly subjective patient evaluations. As with much of the preliminary research in yoga, there is also a lack of long-term follow-up data which would test the durability of the treatment effect. There is also a need for information about the duration of yoga participation, or ''dose,'' required for benefit. However, despite these limitations, the preliminary evidence that yoga therapy can be an effective treatment for migraine and tension type headache is encouraging.
Ishpreet Singh is a medical doctor and researcher from the Dayanand Medical College in India. He has worked extensively in India and USA with individuals with mental health and neurological disorders and is inclined towards integrating eastern yogic and meditation methods into mainstream medicine. He is an avid practitioner of Kundalini Yoga and meditation and brings this as a tool to help people heal, addressing deeper causes of illness and disease.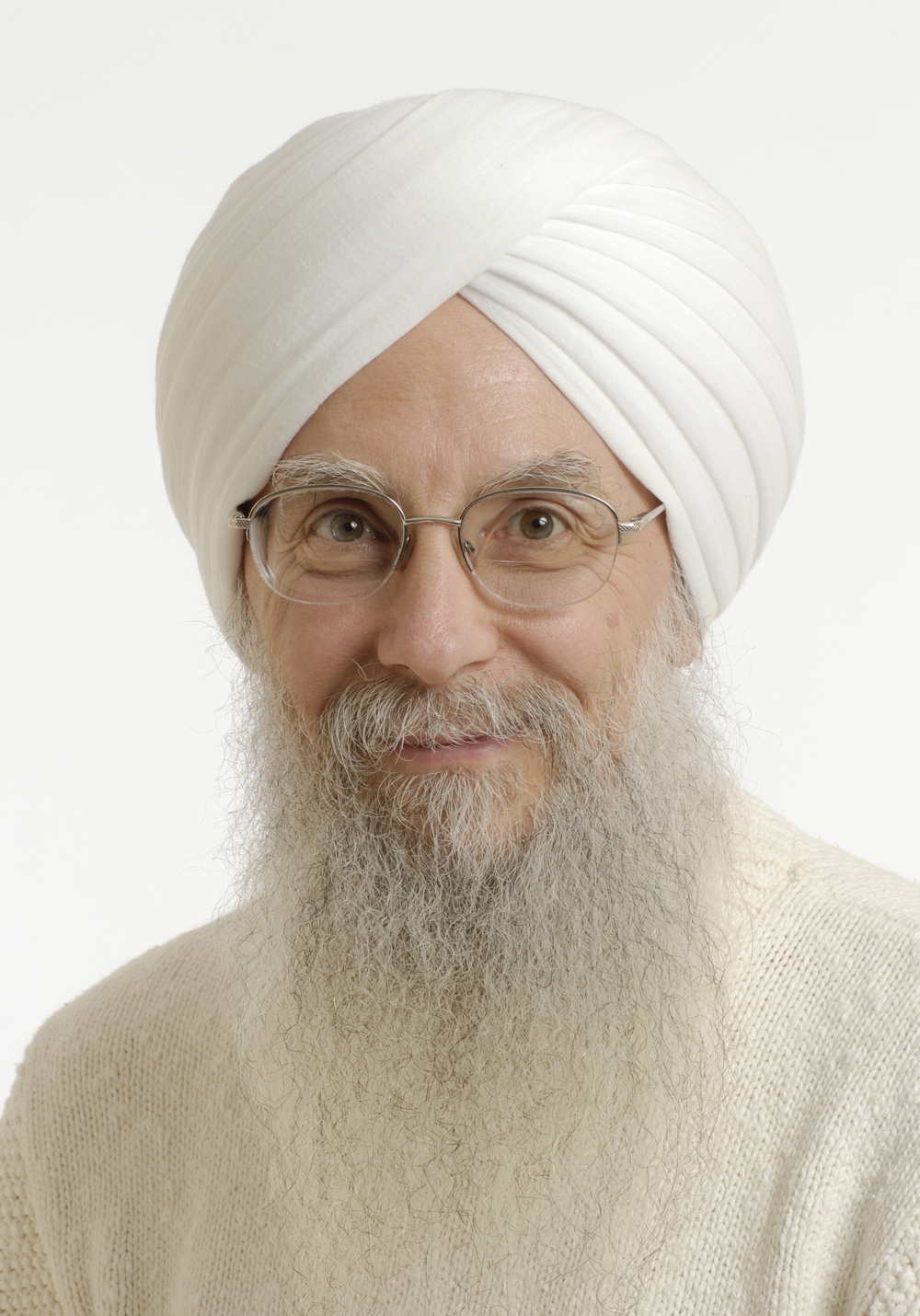 Sat Bir Singh Khalsa, Ph.D. is the KRI Director of Research, Research Director for the Kripalu Center for Yoga & Health, and Assistant Professor of Medicine at Harvard Medical School. He has practiced a Kundalini Yoga lifestyle since 1973 and is a KRI certified Kundalini Yoga instructor. He has conducted research on yoga for insomnia, stress, anxiety disorders, and yoga in public schools. He is editor in chief of the International Journal of Yoga Therapy and
The Principles and Practice of Yoga in Health Care
and author of the Harvard Medical School ebook
Your Brain on Yoga
.
---
Happy Summer Solstice From The Yogi Bhajan Library of Teachings®
Thank you to everyone who participated in our Spring Fund Drive in May, Experiencing the Gong with the Master. We are so grateful to all of you for your consistent, generous support, making this the most successful fund drive yet! It's what keeps this work moving forward. June brings a wonderful time of gathering together during the
Summer Solstice Sadhana
in the beautiful Jemez Mountains of Northern New Mexico. I hope you have a chance to stop by the KRI booth and speak with myself or our CEO, Nirvair Singh. We will be available to answer all your questions about The Yogi Bhajan Library of Teachings or The Endowment Fund. Just stop by, we would love to meet you and, as always, we want to hear your feedback! We will be at Ram Das Puri to meet with you at two times:
Saturday, June 16th, on Peace Prayer Day, at the KRI booth from 5:00-8:00pm, and
Sunday, June 17th, after Gurdwara, at the KRI booth 2:00-5:00pm.
We are also celebrating Father's Day on June 17th in the United States. A warm Happy Father's Day shout-out to all the wonderful dads in the world! We look forward to seeing some of you in just a couple weeks in New Mexico. Thank you again for continuing to support this invaluable work of preserving these teachings!
In Service,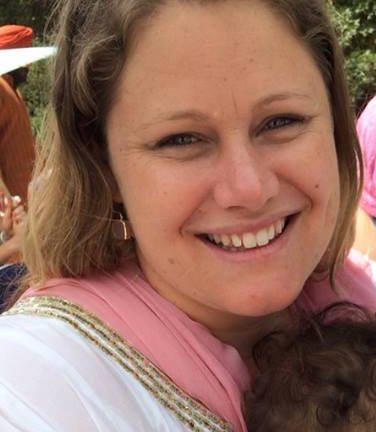 Shabd Simran Kaur Adeniji,
Fundraising Coordinator
The Yogi Bhajan Library of Teachings
®
Kundalini Research Institute Email: donations@kriteachings.org Find us on Facebook "
The Yogi Bhajan Library of Teachings
"
www.libraryofteachings.com
The Yogi Bhajan Library of Teachings® is a non-profit organization and all donations are tax deductible under IRS code 501(c)(3).
---
June 2018 Specials from KRI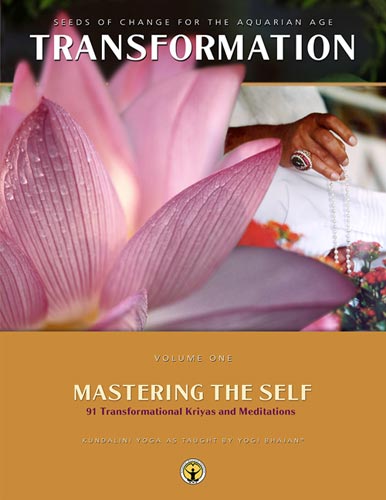 TRANSFORMATION
VOLUME ONE MASTERING THE SELF Kundalini Yoga as taught by Yogi Bhajan
®
91 Transformational Kriyas & Meditations These Kriyas and meditations, drawn from Transformation Level Two Teacher Training, are organized to facilitate your personal practice and deepen your experience of the Self. Many of these kriyas were selected specifically for Level Two and have never been available before. Practice something new or master something familiar with this wonderful collection. Retail: $29.95
Promo: $25.46
---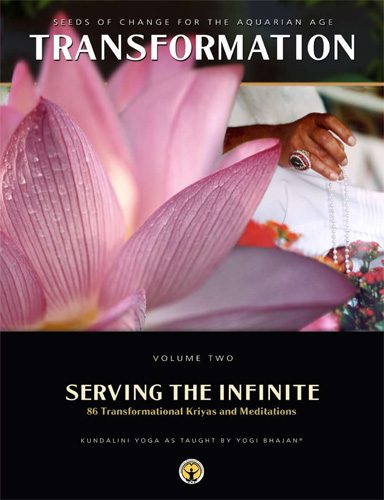 TRANSFORMATION
VOLUME TWO SERVING THE INFINITE Kundalini Yoga as taught by Yogi Bhajan
®
86 Transformational Kriyas & Meditations This volume continues and completes the Kriyas and meditations from the five Level Two Teacher Training. Organized not only for personal practice but also for Kundalini Yoga Teachers. Develop workshops or 6 week themed courses, using each chapter individually, or combining topics gives you limitless possibilities. Retail: $29.95
Promo: $25.46
Extra Special: Both Volumes together: $44.93! (25% off retail)
---
The 21 Stages of Meditation
Gurucharan Singh Khalsa, PhD Kundalini Yoga as taught by Yogi Bhajan Defined by Yogi Bhajan and elucidated by Gurucharan Singh, The 21 Stages of Meditation is a key work in deepening your understanding and experience of meditation. Ranging from Upset and Boredom, to Humility, Graceful Enlightenment, and the Sage, explore these stages and more; explore three distinct meditative journeys, which culminate in the pinnacle of contemplative awareness-Stage 21-The Infinite Pulse. Regular Retail: $44.95
Promo: $38.21
---
Foundations DVD Series
Create a firm foundation for your yogic practice and gain insight into what it takes to live as a Teacher of Kundalini Yoga as taught by Yogi Bhajan with these essential lectures and meditations.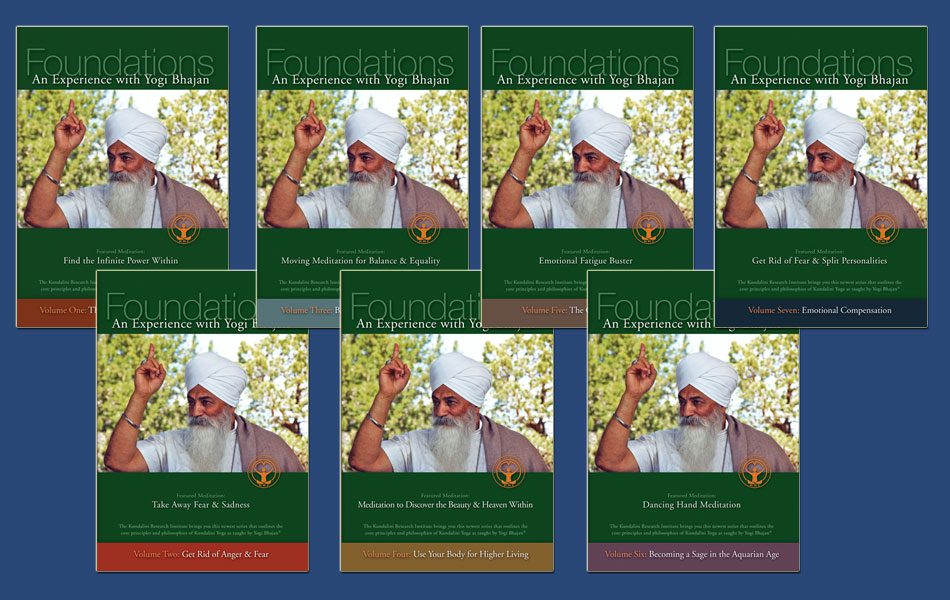 Volume 1: The Purity and Power of a Teacher
Volume 2: Get Rid of Anger and Fear
Volume 3: Balance & the Law of Equality
Volume 4: Use Your Body for Higher Living
Volume 5: The Change of the Age
Volume 6: Becoming a Sage in the Aquarian Age
Volume 7: Emotional Compensation
Retail: $19.95 per DVD
Promo: $16.96
Or take advantage of our regular full set discount of all 7 DVDs for $108.00!
KRI Recipe of the Month for June 2018
Calabacitas Soup
A Delicious Taste of New Mexico in anticipation of Summer in Espanola! Taken from: From Vegetables, With Love: Recipes and Tales from a Yogi's Kitchen (Revised and Expanded New Edition) Siri-Ved Kaur Khalsa
Yield: 10–12 servings (4 quarts) This New Mexico inspired squash soup is flavored with roasted green chiles, red chile, corn, potatoes, and tomatoes. Super nourishing, wildly flavorful, and hearty as can be, I love it most made with butternut or kabocha squash (also called Japanese pumpkin). But, you may use any combination of winter and/or summer squash. ¼ cup olive oil 2 tablespoons chopped garlic 2 cups chopped onions (2 medium) 3–4 stalks celery, chopped 10 cups water 1 teaspoon cumin powder 1 teaspoon oregano ½ teaspoon pepper 2 tablespoons vegetable broth powder 1–2 tablespoons red chili powder 1¼ pounds red potatoes, peeled and chopped in bite-size chunks 1 carrot, peeled and chopped 12 ounces diced tomatoes (fresh or canned) 3-4 long green or Poblano chilies, roasted, peeled and chopped 1 pound butternut squash, peeled and cubed 8 ounces frozen corn or kernels scraped from 2 ears of corn 2 teaspoons salt (to taste) ½ cup crumbled Cotija, Queso Blanco, or other fresh crumbly cheese (optional garnish) Heat olive oil in a soup pot over medium heat. Sauté onions, garlic, and celery until tender. Add water and seasonings. Raise heat to high and bring to a boil. Then turn heat to medium-low. Meanwhile, prep veggies and add to the pot as they are chopped. Add salt, adjust seasoning, and simmer (without boiling) for about 30 minutes until all vegetables are soft. Crumble fresh cheese over each serving."
---