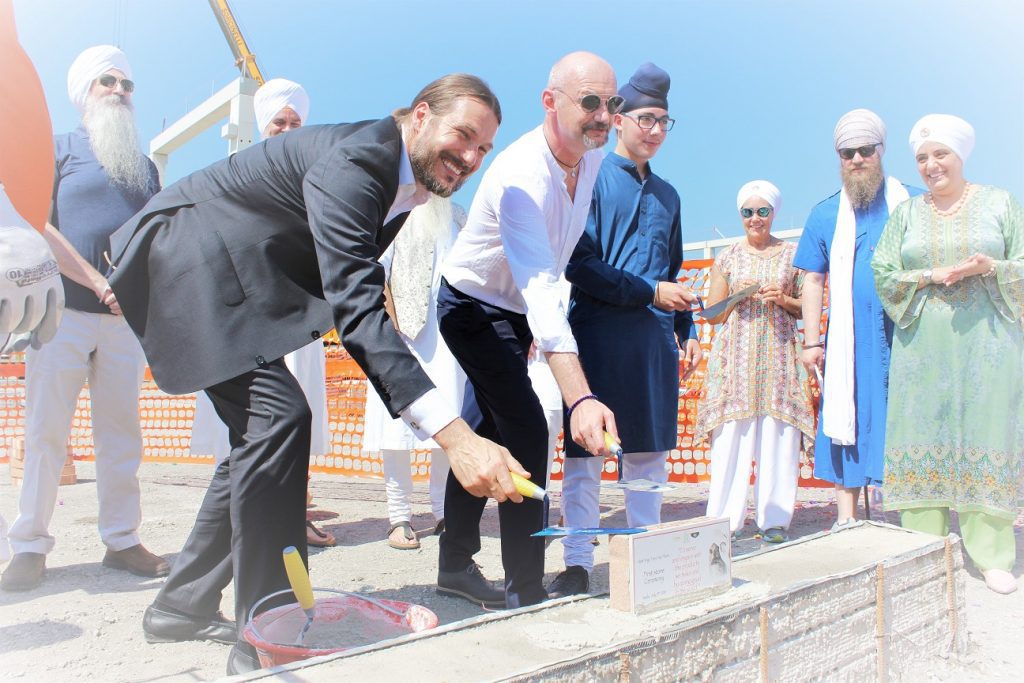 July 5th and 6th saw an incredible milestone in the story of Yogi Tea. A "First Stone Ceremony" commemorating the beginning of a new tea-packing plant in Imola, Italy was celebrated in fitting style by TeaPak, a subsidiary of Yogi Tea in Hamburg, Germany.  Soon, Teapak will be able to create even more of the delicious Yogi Tea bags that we all know and love.
The new facility is 130,000 square feet, significantly expanding the current capabilities and positioning Yogi Tea to meet the ever-growing need for healing and healthy tea in Europe.  It should be completed by the end of February 2020. Sat Bachan Kaur Khalsa gave the invocation and the whole East West Tea Board attended the celebration. Our own Nirvair Singh, CEO of KRI shared an energetic yoga set with the Yogi Tea, Yogi Products, East West Tea, and Teapak staff.
Yogi Products
in Eugene, Oregon and Yogi Tea in Hamburg are some of the successful for-profit companies founded by Yogi Bhajan during his life. Today, Yogi Products is one the largest suppliers in the world of herbal and organic tea.
[embedyt] https://www.youtube.com/watch?v=3gsI-TmTgiU[/embedyt]