Meet our amazing teaching team.
Sat Siri Kaur
Lead Trainer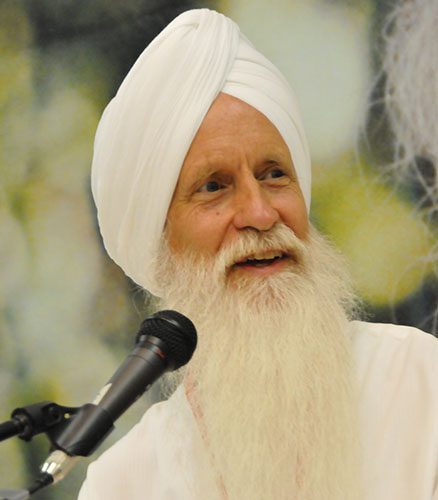 Nirvair Singh
Lead Trainer
Nirvair Singh Khalsa began studying with Yogi Bhajan in 1971. He is a retired University Instructor at the University of Alaska Anchorage where he taught classes in Kundalini Yoga for 31 years. He is a lead trainer, has authored nineteen best selling DVD's/Videos and four books on Kundalini Yoga as taught by Yogi Bhajan®.
He has also taught classes, workshops and trainings throughout the Americas, Europe and Asia. Currently he is the CEO and President of The Kundalini Research Institute. He is a Yoga Alliance E-RYT 500 certified teacher trainer. He lives with his wife of 45 years, Nirvair Kaur, in Tesuque New Mexico.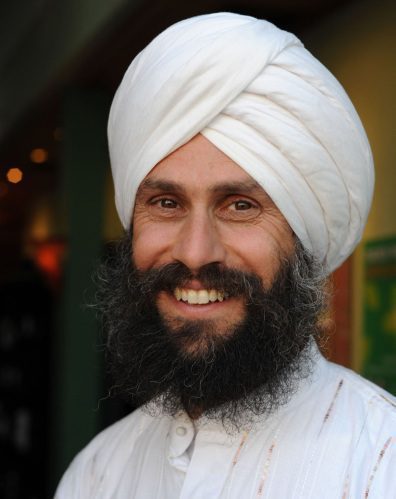 Amrit Singh
Lead Trainer
Amrit Singh Khalsa is a lead trainer and the CEO of the Kundalini Research Institute.  He earned his PhD in Aeronautical Engineering from MIT and then worked within the 3HO legacy businesses and non-profit organizations for 11 years.  He has been a successful executive in the natural food industry, and brings clarity, practicality, and heart to his teaching and his work.
Dev Suroop Kaur
Lead Trainer
Dev Suroop Kaur delights in sharing the pure practicality of nurturing a successful and deeply authentic life. An accomplished musician, recording artist, and Lead Trainer in the KRI Aquarian Trainer Academy, Dev Suroop Kaur strives to break it down, keep it real, and guide students to their own empowered authenticity. From the deeply contemplative compositions in her recordings Sahej and Narayan, to the hip, edgy beats of her chant-rap album Kundalini Beat, Dev Suroop Kaur offers an extraordinary range of styles to invoke the experience of the Divine Spirit. She is blessed to have studied in the classical raag kirtan lineage of Bhai Avtar Singh Ragi and Bhai Kultar Singh Ragi. She deeply enjoys training students and teachers of Yoga in the science of Naad Yoga, conscious communication, and how to access the beauty and power of their personal voice as well as other Kundalini Yoga topic areas. In addition to her Kundalini Yoga studies, she is a certified Vinyasa teacher through Yoga Farm Ithaca and is currently completing a 200-hour hatha yoga teacher training with Yogasource in Santa Fe. She currently lives with her husband in Espanola, New Mexico. Dev Suroop Kaur is certified as a Registered Yoga Teacher (E-RYT500) through Yoga Alliance, and holds an MBA from the Claremont Graduate University.
Guruwant Kaur (Daphna)
Trainer
It is with energetic passion, love and joy that Guruwant Kaur (Daphna Dor) has been sharing the healing technology of Kundalini Yoga for the last 20+ years through classes, immersions and retreats both in her hometown of New York, her current home in Bali where she lives with her family, and internationally.  She was the coordinator and producer of the first KRI approved Kundalini Yoga Teacher Training in Bali in 2014, and has since continued to organize and teach on several kundalini teacher trainings, with deep awe and reverence for this liberating, transformational path of higher consciousness. 
Guruwant co-created and facilitated the first annual Kundalini Yoga Women's Leadership Training in Bali in 2019, which has become an annual event.
Guruwant has a dynamic background as a mom, wife, teacher, trainer, Chakra Dance facilitator and Phoenix Rising Yoga therapist.  She believes we all have the wisdom, the light and the love within to manifest our highest calling!
Dr. Japa Kaur Khalsa
Professional Trainer
Dr. Japa Khalsa is a 25-year practitioner of Energy Medicine with a dual degree as a Doctor of Oriental Medicine and Certified Yoga Therapist (C-IAYT). Dr. Khalsa travels and teaches internationally as a Professional Teacher Trainer and Yoga Therapist. As co-author of Enlightened Bodies, she is passionate about sharing the power of the human body's potential to self-heal. Her heart lies in serving public health and in bringing joy, enthusiasm and humor to teaching. She lives in Santa Fe, NM with her husband Harpal and their son, their two dogs, a ball python and a tortoise…. Samantha. Visit drjapa.com for more info.
Faith Hunter
Lead Trainer
Faith Hunter is global yoga and meditation instructor, wellness philanthropist, movement motivator, healing guide, and a music head. She is the architect of Spiritually Fly™, a life philosophy that awakens the brilliance within the soul, and uses the ancient technologies of breath, movement, sound (chanting & music), and stillness, in a fresh and modern way to encourage students to live the life they desire. With a BS and MBA, Faith has also studied the depths of yoga, meditation, and energy healing.
From the cover to pages of multiple magazines like Yoga Journal and Essence, global TV shows, and various other forms of media, Faith is a spiritual teacher that brilliantly blends Classic yogic principles and real-world occurrences into an integrated experience that is grounded, radical and unforgettably Spiritually Fly™. As a creative spirit, Faith is also a writer who has merged her love of poetry, meditation, and the healing arts into numerous projects. Her 2nd book, Spiritually Fly: Wisdom, Meditations, and Yoga to Elevate Your Soul will be released in 2021. Faith is also the owner Embrace Yoga DC, located in the Adams Morgan neighborhood of Washington, DC, and the Founder/CEO of Embrace OM, a wellness brand focused on sharing the many voices of the world community.
Jai Chand
Trainer
Jai Chand is a KRI certified Kundalini Yoga Teacher and new age mantra singer. She grew up as a competitive tennis player and found the practice of yoga after developing a knee injury in college.
She studied Kundalini Yoga in 2016 with Sat Siri at the Espanola Immersion. She also completed her 200RYT in Costa Rica at the Sanctuary at Two Rivers in 2013 where she studied Hatha Yoga. In Costa Rica she dove into the study of Mantra and Ritual.
Jai Chand has assisted Sat Siri in numerous KRI Level One teacher trainings as well as the Level One Immersion in Bali.
Jai Chand currently lives and teaches on Kaua'i where she is working on creating an organic farm and educational center for the community.
Gurumukh Mark Harris
Trainer
Supporting Staff
Priti Darshan
Program Director
Sat Amrit Kaur
Supporting Team