2017 Holiday Gift Guide
Save 15% off any one(1) item from the store.
(Excludes: Already bundle/packaged items, Downloadable items, and eBooks)

Save 20% off any three(3) or more items from the store.
(Excludes: Already bundle/packaged items, Downloadable items, and eBooks)

Do you want to give that perfect gift but don't know what they want? Why not give them a KRI Gift Card!
Let your family, friends and loved ones choose their favorite Book, DVD, Yoga Manual, and More!
Purchase and send them a KRI Gift Card Today!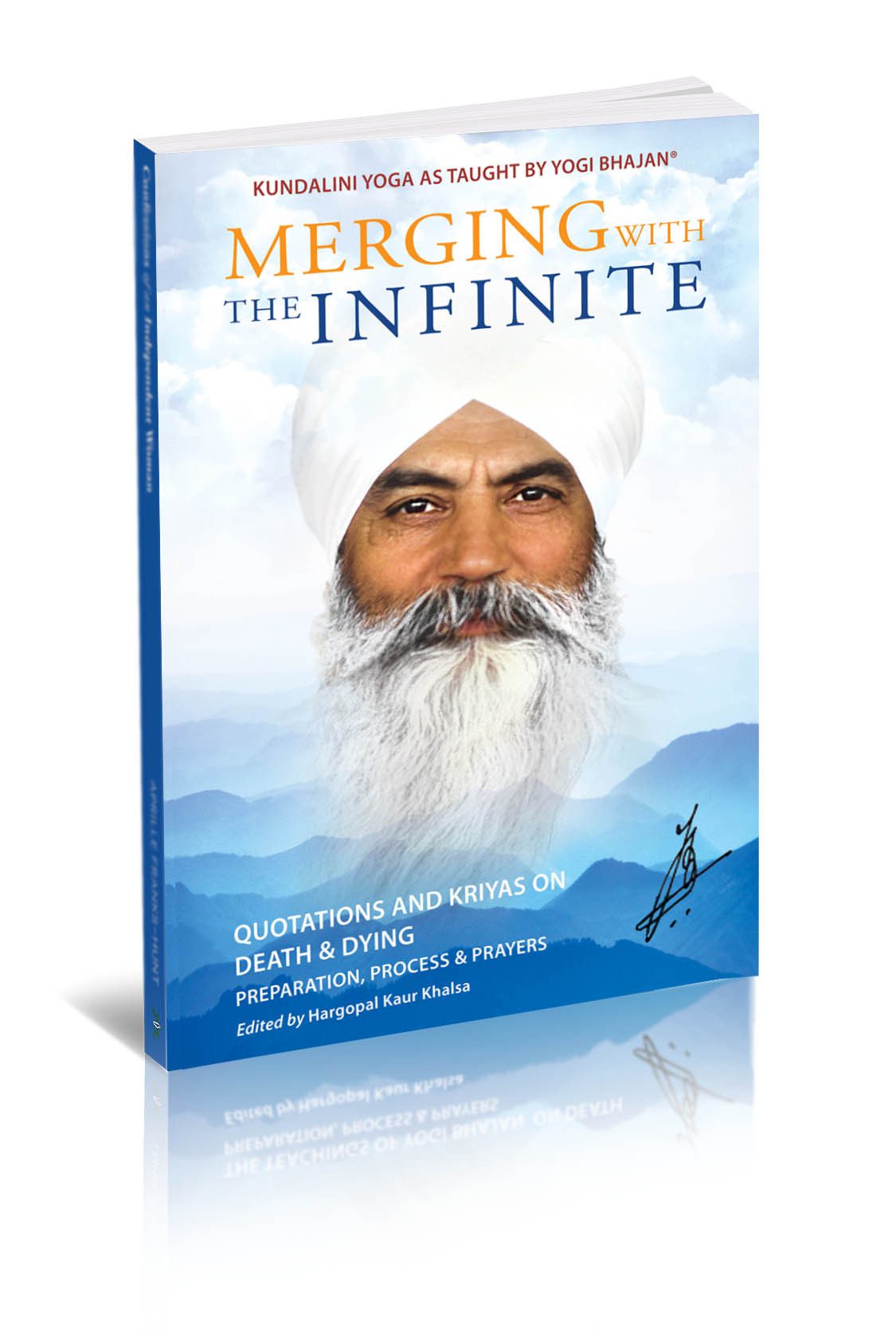 Merging with the Infinite
Teachings of Death & Dying
Preparation, Process & Prayers
The Teachings of Yogi Bhajan
Edited by Hargopal Kaur Khalsa
Life poses many questions. Dying is one of them: What do we do at the moment of death? For the most part, we deny death. We never really look into the nature of death as a cycle of life. We never examine our reactions; therefore, we never give ourselves the chance to practice how to die; as Warrior Saints, gracefully and courageously.
Enlightened Bodies
Enlightened Bodies
Enlightened BodiesExploring Physical and Subtle Human Anatomy
Kundalini Yoga as taught by Yogi Bhajan®
Nirmal Lumpkin, LMT and Japa Kaur Khalsa, DOM
Enlightened Bodies inspires and elevates the approach and study of the human body, interconnecting anatomy, physiology and ancient yogic teachings. Enlightened Bodies presents the complexities of the body in a refreshing and approachable style, integrating multiple perspectives.
From Vegetables, With Love
From Vegetables With Love Recipes & Tales from a Yogi's Kitchen
Completely rewritten and expanded second edition from Siri-Ved Kaur Khalsa
In this completely rewritten and expanded edition of From Vegetables with Love, you will find over 300 mouthwatering recipes and a wealth of information about the yogic approach to food and diet, including the healing properties of natural foods and herbs, helpful "yogic kitchen tips", and stories from Siri Ved's years serving as Yogi Bhajan's personal chef.
A Taste of India
Second Edition
Bibiji Inderjit Kaur Khalsa
An Indian cookbook for the health-conscious gourmet!
*More than 180 delectable kitchen-tested recipes-including new gluten-free recipes as well as the vegetarian staple-tofu!
*Lots of mouthwatering snacks, appetizers, breads and desserts, along with an unusual variety of vegetarian main dishes
*Impress your guests by serving an authentic Indian meal
*Helpful tips for buying, preparing, and storing specialty foods
Yogi Tea
Loose Spice Tea Blend
100% Organic
"We started two things, Kundalini Yoga and yogi tea, remember that, nothing has changed so far. It is known Vedic rule that yogi tea cleanses the liver and takes away damage from the body and the brain. It is the most vital handy tool against drugs and their damage, it's a very healthy drink. We have not kept any secrets, we just wanted to to be healthy, happy, and holy." – Yogi Bhajan, March 7, 1983
Yogi Tea Mugs
Huge Yogi Team Mug with Yogi Bhajan's Signature.
All proceeds from the the purchase of this item goes towards supporting the Yogi Bhajan Library of Teachings.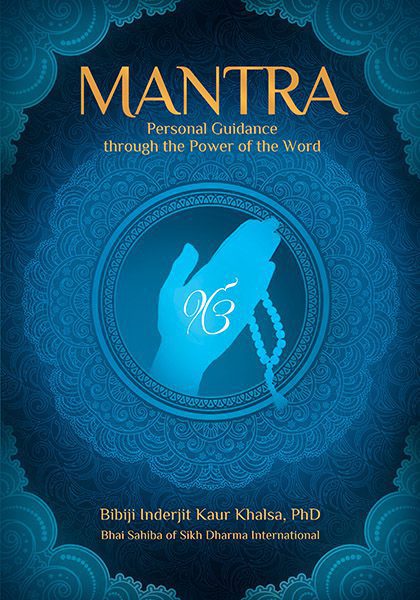 Mantra
Personal Guidance through the Power of the Word
Author: Bibiji Inderjit Kaur Khalsa, PhD
Bhai Sahiba of Sikh Dharma International
Clarity-Healing-Intuition-Peace
Self-Esteem-Stability-Trust-Wisdom
This book contains hundreds of beautiful mantras to recite and repeat for these and other personal needs you face in your life.
Kriya
Yoga Sets, Meditations & Classic Kriyas from the Early Teachings of Yogi Bhajan
The Kundalini is known as the nerve of the soul. This is to be awakened. Your soul is to be awakened. When soul gets awakened, there remains nothing….If your soul is awakened, what else do you need? -Yogi Bhajan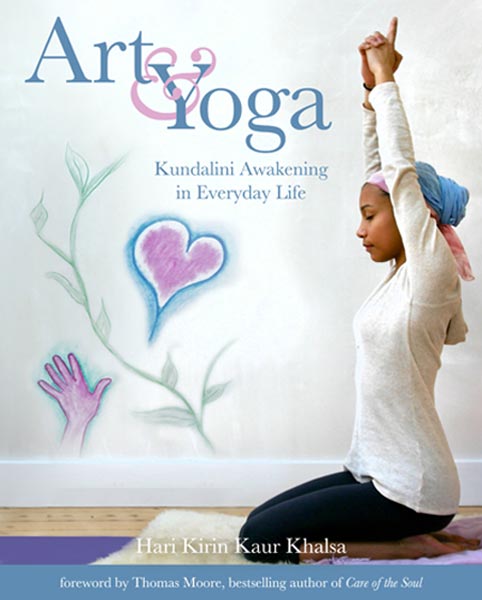 Art & Yoga
Kundalini Awakening in Everyday Life by Hari Kirin Kaur Khalsa
"The sole purpose of life is the soul." -Yogi Bhajan
Learn to express your soul's longing, delve into images that awaken your imagination and speak of a truth yet unexplored. Allow Art & Yoga to take you on a journey to your intuitive, creative and authentic self-the True Being, awakened!
Blessings
The Power of Prayer
This powerful book of blessings and prayers, shared by Yogi Bhajan, provides daily inspirations and guidance for all people of spirit. Read and feel these blessings! They are uplifting, timeless and universal.
"Oh Designer, Oh Maker, Oh Guide, Oh Guardian, Oh Energy, Oh Infinite: Give this existence the peace, tranquility, honor and grace to understand and then to live in that understanding for happiness. Sat Nam.
– Yogi Bhajan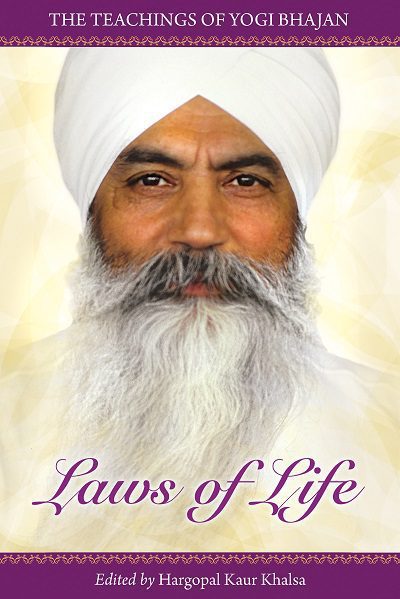 Laws of Life
Laws of Life: The Teachings of Yogi Bhajan
Edited by Hargopal Kaur Khalsa
Over the years, Yogi Bhajan outlined hundreds of Laws to live by. This book is a small gem, a collection of Yogi Bhajan quotations and meditations for living a life of joy, kindness and compassion.
KRIYA Kriya Yoga Sets, Meditations & Classic Kriyas
From the Early Years of Kundalini Yoga as taught by Yogi Bhajan®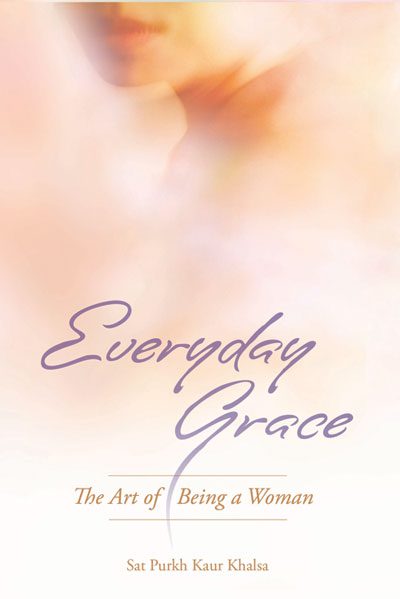 Everyday Grace
Everyday Grace Everyday Grace: The Art of Being a Woman by Sat Purkh Kaur Khalsa
"Everyday grace must be your reality-your norm". -Yogi Bhajan
Every woman has within her an inner grace-an everyday grace. Combining personal experience with The Teachings of Yogi Bhajan, Everyday Grace explores a woman's path toward her highest identity-the Grace of God-with an authentic, contemporary voice.