by Shanti Kaur Khalsa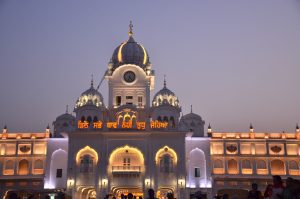 We just finished the Guru Ram Das Chetna Yatra, celebrating the birthday of Guru Ram Das ji in the city of Amritsar, India.  It was a massive event with over 500,000 people crowding onto the parkarma, the beautiful marble walkway that surrounds the nectar tank and the Golden Temple.  Over the entrance to the Golden Temple gate, are the words, "Ditai Sabai Tav Nahee Tudh Jay-eeah", which means, "I have seen all places, but there is none as beautiful as yours!"
The Golden Temple was truly spectacular on this special day.  More than 8 tons of flowers had been flown in from all over the world to decorate the altar – which is every possible space in that amazing place.  Haridass Kaur Khalsa from Los Angeles brought her Level 2 Authentic Relationships program to share in Guru Ram Das's birthday in Amritsar before traveling onto Anandpur Sahib.  We all joined together and, with the people of Amritsar, we immersed ourselves in the love of Guru Ram Das!  The crowds were huge, and the wait to get into the Golden Temple was hours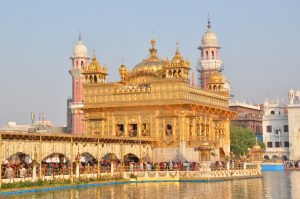 and hours. But because we were with the Chardi Kala Jatha, we were able to just walk right in when they played kirtan.  It was heaven!
Thank you to Sikh Dharma, Haridass Kaur, Miri Siri Academy, and everyone for participating in this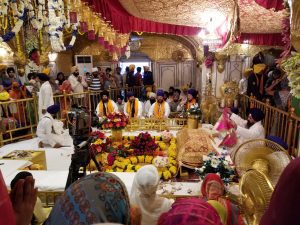 wonderful trip!  I look forward to spending this time with you again next year.