Each year the KRI Board of Directors select one or more people to honor for their commitment, their integrity, and their service. The Outstanding Achievement Award is a peer acknowledgement that says, "Thank you for your hard work and your service to humanity. We are so grateful to be walking this Path with you!"
This year, the KRI has selected two outstanding women for the amazing contribution they have made to the world and their tireless mission of spreading health, happiness, and love. Both of these women are pioneers – one in time, as one of Yogi Bhajan's first students; and the other in space, serving as a lighthouse throughout Asia.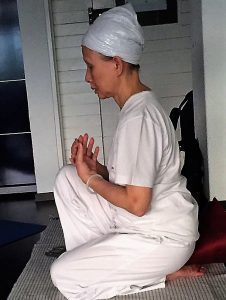 There are so many people who kept-up and selflessly served. This year, KRI has selected Sat Kirpal Kaur Khalsa and Tien Nghia Nguyen for the 2018 Outstanding Achievement Award – two women who are shining examples of this spirit.  Read about these amazing people at the 2018 KRI Honors.