---
A Note From Nirvair
Sat Nam. Greetings from New Mexico!
Spring will bloom for us in New Mexico in a few weeks. The vernal equinox brings a balance of light and dark, holding the polarities of the day in equal portions. It is a natural process, balancing the light and dark, and for the Mother Earth it is a time of renewal.
It is also time for us to balance our own light and dark and renew our spirit of community. As many of you know, I am currently serving on a Collaborative Response Team formed by the Siri Singh Sahib Corporation to address allegations of misconduct by Yogi Bhajan. In March, we have directed an independent investigation to be launched by An Olive Branch. An Olive Branch has extensive experience in performing thorough and compassionate investigations of this nature for spiritual communities worldwide. I encourage anyone to speak with them if you have relevant information supporting or contradicting the claims of sexual misconduct that we are addressing. You may contact them by emailing here and all contact can be held in strict confidence. The report from An Olive Branch will be made public and is expected to be released in June.
In this time of tremendous stress, anxiety, pain, and challenge, please join us in a Global Community Meditation for Healing. We are chanting the sacred sound current of Ra-Ma-Da-Sa to bring our voices together for healing and upliftment.
We are moving forward with a busy summer in New Mexico and we will process the results of the investigation together with you. No doubt there will be a path forward as we assess and respond to the reality of the present. We are hosting the Level 3 Mela, followed by Summer Solstice Sadhana, Level Two, and then Level One Immersion. The sun will shine bright and our hearts will open and glow with that energy. These teachings work and the evolution of spirit that we witness each summer is always amazing!
Warm regards, blessings, and happy spring,
Nirvair Singh Khalsa
CEO KRI
---
---
Level One Immersion Training – Come Join Us in New Mexico!
By Priti Darshan Kaur
KRI's Level One Immersion is a step forward in personal development, self-empowerment, and spiritual evolution. As we put one foot in front of the other, releasing fear and stepping into the unknown, we shift our inner landscape towards a higher frequency of being, a higher frequency of operating, and a greater capacity to be a leader of the Aquarian Age.
This transition towards optimization and vitality is supported by our Kundalini Yoga practice. What better way to learn than to teach! Regardless of your age, race, religion, creed, experience, body, or orientation, we can be self-initiated into this practice. The time has come to honor this potential and liberate yourself past self-limiting boundaries.
Walking this path in the Land of the Enchanted, where Hacienda de Guru Ram Das Ashram and 3HO's Summer Solstice Sadhana is located, makes this Level One Immersion training unlike any other. The teachings live-on daily with the legacy teachers who walk the grounds, conscious family living in the Ashram, daily morning sadhana in the Gurdwara, and the weekly Langar (community meals). There is a deep devotion to sustainable community living through the Legacy Gardens, Seva Sadhana program, and multiple community run cohorts that direct the future of the Ashram. This is truly a place that welcomes everyone.
The amazing sunrises glaze the sky, viewable from a small hilltop next to the ashram and the sunsets melt into the earth with vibrant decorations of the heaven's myriads of color. At night, the clear sky opens up for the enchanting view of the Milky Way, making the stars feel within the grasp of your hands. The days are warm and sunny, and the nights are cool with crisp air on the skin. Right outside the classroom, mother earth's greenest lawn willingly holds us as we play, lay down and rest, sunbathe, meditate, dance, run, jump, and give our emotions to the Earth. This is an environment that holds our experience in safety, security, comfort, and unconditional love.
Level One Immersion training is led by the progressive, strong, and graceful Sat Siri Kaur from Los Angeles. She is supported by a team of the best lead trainers in the world who are experts in their craft. Level One includes in-depth teaching on the mind, meditation, mantra, yoga history and philosophy, diversity and inclusion, and more! We work passionately together to deliver the highest caliber course with the highest-level purity of teaching.
Step into your radiance and join us for the 2020 Immersion in New Mexico. Even if you do not want to teach Kundalini Yoga this course is still for you. This course is for everyone. This course is for the Aquarian Age.
The Aquarian Teacher, KRI Level One Teacher Training Program
August 1- August 29, 2020
Espanola, New Mexico
Important Note: Fulfillment of the program certification requirements continues through February 2021


Priti Darshan Kaur is an events coordinator at KRI for the Level One Immersion, Level 3 Mela, and 21 Stages of Meditation. Her life is dedicated to integrating Truth, relaxing into peace, and serving the beings of Mother Earth. She loves all things that expand awareness and consciousness.
---
Lifecycles & Lifestyles – Level Two in New Mexico
This summer, we are presenting Level Two – Lifecycles & Lifestyles, featuring new material and processes to explore. Come to New Mexico to be a part of this unique opportunity! KRI senior trainers and legacy teachers are rewriting the Level 2 modules to feature more kriyas and meditations to support the internal transformation process and this summer's Level Two training contains lots of exciting new information.
Students travel from all over the world to study at the ashram in New Mexico. The immersive style of this training creates a space to form quick and long-lasting bonds with new friends. Untie your internal knots to uncoil your potential, while supported by your peers and KRI Lead Trainer Deva Kaur, Nirvair Singh, and Devinder Kaur. Click here to read more about them.
Make your plans and join us after Summer Solstice in New Mexico. See you there!

The Aquarian Teacher, KRI Level Two Teacher Training Program
Transformation: Lifecycles & Lifestyles
June 28 – July 5, 2020
Espanola, New Mexico, USA

KRI Level One Certification is a prerequisite for Level Two.
Lifecycles & Lifestyles is one of five modules required for KRI Level Two Practitioner certification.

Jaijot Kaur fell in love with Kundalini Yoga in 2012 when she completed her first yoga teacher training. She also enjoys dancing to live music, playing outside, and spending time with family. Today she is the Level Two administrator for KRI and a valuable part of the KRI team.
---
Are You Ready for Level Three? – Begin Your Journey to Self-Realization
The KRI Level Three Program is a 1,000-day personal journey to Self-Realization in which we refine our identity as a Teacher and deepen our unique relationship to the Sacred. Level Three focuses on the three qualities of a Teacher: Spiritual Maturity, Meditative Mind, and Seva.
…You get a really deep experience of yourself as reflected through your peer group, and you get a deep reflection of yourself through your own thousand-day meditation practice… And then you get to express yourself through your Seva legacy and it really gets to be something that's you, that you didn't even know was you when you began the legacy Seva. – Sat Purkh Kaur
Level Three participants have said that this program was just what they were looking for in their development as a teacher. The commitment of Level Three, and the support from a community of peers, propels you in your inner evolution. Here are ten good reasons to consider Level Three:
1. Expand Yourself. You teach and serve others every day. Now, it is your turn to work on yourself and expand your spirit.
2. Revitalize your Spirit. Rejuvenate yourself and fill your cup with light, love, and good energy.
3. Nurture your Heart. Grow your capacity to love though meditation and self-assessment.
4. Cultivate your Spiritual Maturity. Commit to a 1,000-day journey of self-realization and spiritual growth that will expand your consciousness and deepen your self-mastery.
5. Develop your Meditative Mind. Dive deeply into inner awareness and self-reflection, expanding your capacity for meditation to new heights.
6. Serve your World. Align your individual passion and purpose with a higher destiny to build communities and serve the greater good.
7. Discover the Power of Spiritual Support. Experience positive support and genuine trust with a group of your peers who walk with you each step of the 1,000-day sadhana.
8. Connect to your Teacher. Immerse yourself in the teachings of Yogi Bhajan and discover new ways that this wisdom can penetrate and change your life.
9. Intensify your Teaching. Deepen your teaching ability and learn a wealth of knowledge and inspiration that can be shared with all your students.
10. Answer your Soul's Calling. Be the teacher that you are destined to be, and make this your summer to start the journey towards being a Level Three teacher.
New application period to start the Level Three journey for 2021 will open Fall 2020.
Already enrolled in Level Three? Revitalize your spirit, expand your heart, and join us this summer for the Mela!
REGISTER FOR THE US MELA:
Sunday June 14, 2020 – Tuesday June 16, 2020
Hacienda de Guru Ram Das, Espanola, New Mexico
REGISTER FOR THE EU MELA:
Monday July 20, 2020- Wednesday July 22, 2020
NEW Location: Domaine de Chalés, France
For more information about Level Three training, visit Level Three at the KRI website

The Aquarian Teacher, KRI Level Three Teacher Training Program
2020 MELA Dates & Locations

The annual gathering for Level Three participants
June 14th – 16th, 2020 in Española, New Mexico, USA
July 20st – 22th 2020 in Domaine de Chalé, France

For more information: LevelThree.KundaliniResearchInstitute.org
Email: LevelThree@kriteachings.org
---
Dealing with a Pain in the Neck: Research on the Possibility of Using Yoga
By Tori Zirul, M.Sc. and Sat Bir Singh Khalsa, Ph.D.
Burning and radiating pain, as well as limited range of motion; symptoms of neck pain range from headaches to tingling fingertips and, in severe cases, can compromise quality of life. Neck pain is a generalized term for various mechanical or neuropathic cervical spine conditions. The cervical spine is composed of seven vertebrae, C1-C7, and eight nerve roots. Each vertebra in the spinal column has a hollow center called the foramen; this allows the spinal cord to extend from the brain to the lumbar spine in order to deliver messages from your body and its parts to your brain or vice versa. Degenerative changes to the foramina puts stress on the nerves leading to pain and neuropathic disorders. Additionally, mechanical causes of neck pain originate from tightness in the muscles of the neck or back.
Despite the different causes of chronic neck pain, the presenting complications are similar. Whether if it is nerves or muscles causing symptoms, chronic neck pain could create limitations such as a more sedentary lifestyle, compromised dexterity and functional ability, and depression. Furthermore, physical symptoms create their own set of challenges in the social and professional lives of those suffering. Symptoms could become so severe that affected individuals need to take medical leave from work or face the difficult decision of spinal surgery. In 2019, the World Health Organization classified neck pain as one of the leading causes of disability, estimating that between one and three to one and five individuals, including children, suffer from neck pain or musculoskeletal conditions.
There are multiple risk factors for neck pain including: genetics, sleep disturbances, psychopathology such as anxiety or depression, and lifestyle like smoking or physical inactivity. In addition, there are gender differences, with a higher prevalence of neck pain in women as compared to men. The ultimate cause of neck pain remains unclear and treatment is generally geared towards pain management and easing stiffness.
Prescription medications and opioids have, traditionally, been go-to treatment options used to mask the debilitating effect of chronic neck pain. While muscle relaxers and opioids can help alleviate symptoms and anti-inflammatories ease the muscles, habitual use comes with a cost. There are significant risks to these options like side-effects, dependency, and prolonged structural misalignments, and so other treatment strategies have been under investigation.
In 2019, a paper in the Journal of Clinical Medicine concluded that the most effective mode of treatment for neck pain is physical exercise. It reviewed multiple treatment modalities from education to psychological approaches to targeted or general exercise. Recently, education of pain neuroscience has been a popular approach to treatment, however, it is more effective when combined with somatic interventions. This allows for an awareness of the body and the knowledge of pain aggravators, while simultaneously strengthening the body. Generally, results are largely inconclusive, however, multiple studies support the idea that exercise appears to be an effective modality for pain.
The combination of breath work, physical-postures, and meditation with mindfulness allows for ease of stress and tension in the mind and body. Poses like cat and cow or cobra (Bhujangasana) specifically target spinal health by increasing flexibility and mobility. In addition, the mindfulness aspect of yoga is manifested and applied throughout daily activities and help change the mental-distress and emotional reactivity that are known to be associated with pain perception. Furthermore, breathwork has been shown to help alleviate the stress and emotion response on the body through the autonomic nervous system, thereby relieving tension in the body and relaxing the musculature and nervous system hyperarousal. While there is a need for more research, yoga is beginning to gain popularity due to the aforementioned holistic nature of both the physical and mental and emotional benefits.
In one of the earlier investigations of yoga for neck pain, Andreas Michalsen and colleagues published a paper in 2012 on the impact of yoga as a treatment for neck pain. The study included a 9-week yoga program to elucidate its usefulness as compared to a self-care and exercise education program for pain management. During the 9-week period, subjects participated in a weekly, 90-minute, Iyengar yoga class. Participants in both groups were evaluated for relief in pain and changes in mood like depression, anger, fatigue, etc. The study showed pain reduction and demonstrated improvement in assessed psychological outcomes like depression and fatigue. However, this study was relatively weak in that it was a short-term study that used a relatively small sample size and the control group also showed improvement.
In a 2017 meta-analysis in the journal Clinical rehabilitation, Holger Cramer et al. in Germany evaluated 3 studies including a total of 188 patients with chronic non-specific neck pain comparing yoga to usual care. They concluded that a consistent yoga practice had benefit for neck-pain and associated factors like quality of life and mood. The paper showed that the yoga interventions that included meditation and breathwork appeared to be more effective than those focusing more on the physical exercises and postures. Overall, the analysis confirmed the benefit of yoga as a complementary treatment and the need for more research.
In addition to the meta-analysis above, Cramer et al. also published multiple studies on the benefits of yoga for neck pain. The research published included long and short-term studies for yoga as treatment for chronic neck pain. Of the various studies, different styles of yoga: Iyengar, Viniyoga, Hatha Yoga, and non-specified varieties were tested. Although there were reported improvements like decreased pain, increased range of motion, increased quality of life and mood, from each study, there was no significant correlation between the style of yoga and its corresponding benefit. Furthermore, there was no obvious correlation between increased frequency of practice with increased well-being demonstrated in the studies; practicing once weekly appeared to be sufficient. However, a sustained long-term practice that was continued beyond the duration of the study showed favorable outcomes. Cramer's studies supported the concept of adding yoga to conventional treatment plans due to physical and mental benefits of yoga with its low associated risks of practice.
Researcher Naime Ulug and colleagues studied the effectiveness of Pilates and yoga for neck pain using ultrasound imaging as an outcome measure and published their results in the Journal of Rehabilitation Medicine recently in 2018. The treatment program spanned 6-weeks, the first half was class-based, while the second was independent and home based and compared yoga, Pilates, and targeted neck exercises in respective groups. The study found, a neck muscle associated with head and neck extension, in the group practicing Pilates, but not yoga. The increased size of the muscle was used as an indicator of improved strength. While Pilates was the only exercise group to show changes in muscle, all groups showed improved quality of life and range of motion, with decreased markers for disability and pain. Although, the study had limitations like partial supervision, short duration, and no progressive resistive exercise, it introduced a useful new diagnostic methodology of ultrasound imaging, and confirmed the benefits of complementary practices like yoga and Pilates.
Neck pain is a major global health concern with no current ideal conventional therapy. Overall, there is promising supporting evidence for the use of yoga as a tool for neck pain management. Future research with yoga is necessary to determine the best duration and frequency of practice and the best types of exercises to receive maximum and targeted benefit for neck pain reduction. Investigation to study the independent contribution of postures, meditation, and breath-work associated with a yoga practice is also needed. In addition, it would be beneficial for studies to include more rigorous documentation on drop-outs and adverse effects as most studies have reported that as problematic. Although, additional research with larger sample sizes is needed to move this area of research forward, there is encouraging evidence supporting the usefulness of yoga as a complementary treatment option to reduce neck-pain and increase quality of life in this disorder.

Tori Zirul is a certified yoga instructor, reiki healer, and scientist. She received her M.Sc. in Molecular Biology, with a concentration in virology, and finds immense joy in writing and speaking about the fields of science and yoga. It is her passion to combine the practice of yoga with the conceptual understanding of how it changes people from the cellular level. She is perpetually driven by a child-like curiosity that is especially evident in her love for science, yoga, art, and travel.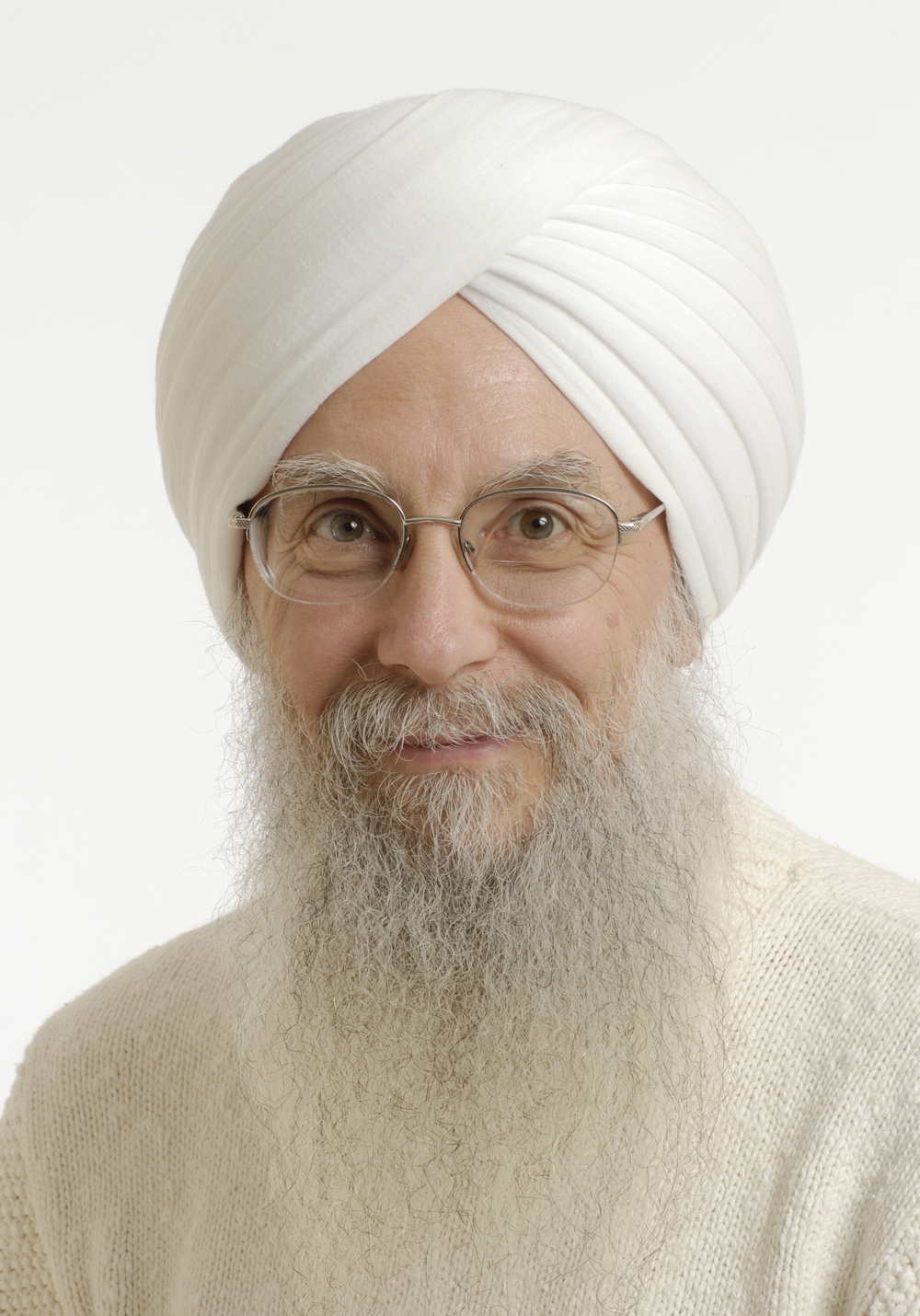 Sat Bir Singh Khalsa, Ph.D. is the KRI Director of Research, Research Director for the Kripalu Center for Yoga & Health, and Assistant Professor of Medicine at Harvard Medical School. He has practiced a Kundalini Yoga lifestyle since 1973 and is a KRI certified Kundalini Yoga instructor. He has conducted research on yoga for insomnia, stress, anxiety disorders, and yoga in public schools. He is editor in chief of the International Journal of Yoga Therapy and The Principles and Practice of Yoga in Health Care and author of the Harvard Medical School ebook Your Brain on Yoga.
---
KRI March 2020 Newsletter Specials
Your Own Infinity
The Teachings of Yogi Bhajan
Compiled by Hargopal Kaur Khalsa
Infinity, God, the Unknown!
Infinity, God, the Unknown! There are countless names and approaches towards the Infinite. Yogi Bhajan shared many ways to connect with that exalted elevated state of consciousness. Some of these paths are included here. Take a peek and see what resonates with you.
"Self-Realization is God realization…
What is your self-realization?
This is yourself. Know it, feel it, touch it."
-Yogi Bhajan
Included are 26 Kriyas and Meditations, all given by Yogi Bhajan to provide you with the experience of rising above your finite self and merging with the infinite, creative consciousness.
Hargopal Kaur, having had a career in aerospace, now devotes herself to teaching Sat Nam Rasayan®, yoga and meditation; facilitating family constellations; and serving clients. She also compiles books based on Yogi Bhajan's teachings. Her passion is to uplift and help people grow and feel better – emotionally, physically, mentally, and spiritually. Through her own meditative practice, and having studied with Yogi Bhajan, Guru Dev Singh, and Bert Hellinger, she is focused on emptying herself so that she can clearly, neutrally, compassionately serve. Hargopal is based in Los Angeles and teaches in the US, Canada, and Europe.
PAGES: 320
Retail Price: $24.95
Promo: $21.28
Ebook: $16.19 (10% off)
---
The 21 Stages of Meditation
Gurucharan Singh Khalsa, PhD
Kundalini Yoga as taught by Yogi Bhajan
Defined by Yogi Bhajan and elucidated by Gurucharan Singh, The 21 Stages of Meditation is a key work in deepening your understanding and experience of meditation. Ranging from Upset and Boredom, to Humility, Graceful Enlightenment, and the Sage, explore these stages and more; explore three distinct meditative journeys, which culminate in the pinnacle of contemplative awareness-Stage 21-The Infinite Pulse.
Regular Retail: $44.95
Promo: $38.21
Ebook: $21.59 (10% off)
---
Timeless Wisdom from Yogi Bhajan DVD Series
3 Kundalini Yoga Class DVDs and 3 Kundalini Yoga Lecture and Meditation DVDs in two complementary collections.
Kundalini Yoga Class Series (These all have yoga sets)
Eliminating Inner Anger DVD
Refining the Spirit DVD
Angular Body Energy DVD
Kundalini Yoga Lecture and Meditation Series (These are lecture followed by meditation)
Winning Through Trust DVD
Reaching the Real You DVD
Discover Your Soul DVD
Retail: $19.95 per DVD
Promo: $16.96
KRI March Newsletter Recipe of the Month
Taken from:
From Vegetables, With Love: Recipes and Tales from a Yogi's Kitchen (Revised and Expanded New Edition).
Siri-Ved Kaur Khalsa
Trea Jaaraah- Trinity Life Roots with Tofu
Yield: 6 servings
3 tablespoons ghee
1 tablespoon crushed red chiles
1 tablespoon turmeric
1 tablespoon black pepper
3 tablespoons onion powder
2 tablespoons garlic powder
1 tablespoon ginger powder
1-quart water
2 cups tomato sauce
¼ cup tamari soy sauce
½ cup chopped walnuts, pecans or pistachios (raw, unsalted)
1 cup cooked garbanzo or kidney beans
1 cup chopped mushrooms
1 cup broccoli flowerets
2 pounds tofu, drained and cut into bite-size pieces
Heat ghee in a large wok or sauté pan over a low flame. Add red chiles and cook until ghee turns red (not brown). Add turmeric and pepper and cook a few moments over a low flame. Then, add the three powders and immediately add water gradually, stirring all the while. Cook over a medium-high flame for 30 minutes. Add tomato sauce, tamari, nuts, beans, mushrooms, and broccoli. Cook until tender. Add tofu, heat thoroughly, and serve.
Trainer's Corner
We ended the 2019 – 2020 cycle with Forums in Chile, Mexico, and Brazil where the conversations were both deep and uplifting. While communities around the world face the adversity of these times, there is a common understanding about the importance of coming together. The Forums continue to be a space were real discussions and connection happen. Your KRI Trainer Forum Team and local committees look forward to serving you in the coming year.
Summer Solstice: June 17 – 18 at Hacienda de Guru Ram Das in Espanola, New Mexico
Europe: July 23 – 24 at Domane de Chales, France
More Forums and dates to be announced soon.
If you have any questions please write to trainerforum@kriteachings.org
---