---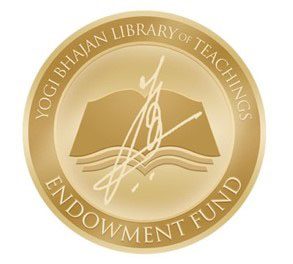 The Yogi Bhajan Library of Teachings Endowment Fund

SUPPORT THE KUNDALINI RESEARCH INSTITUTE & THE LIBRARY OF TEACHINGS

---
A Note From Nirvair
Sat Nam, and Greetings from New Mexico!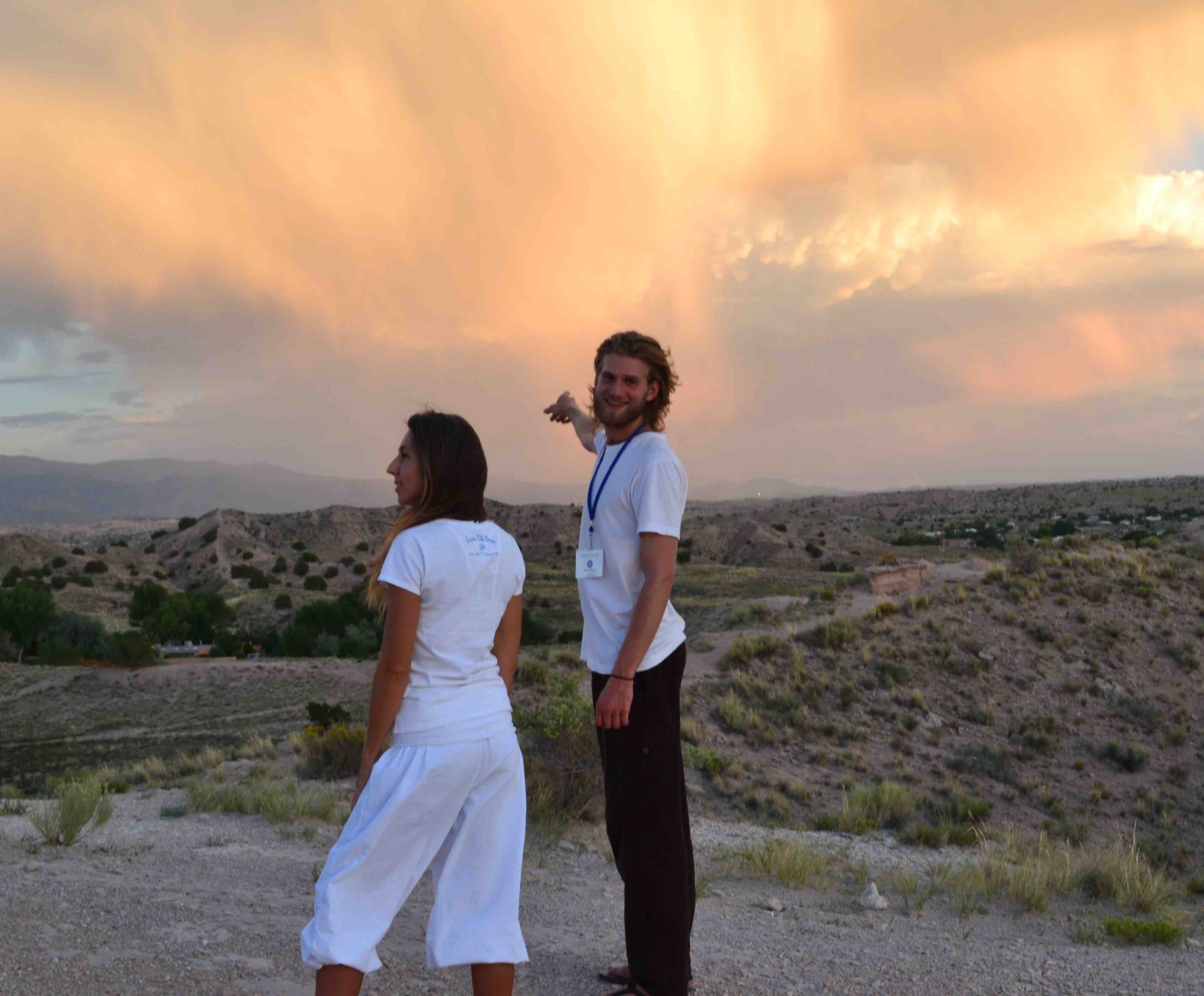 It is the middle of summer and New Mexico is hot! Our afternoon rains have begun, and thankfully, this brings the temperature down. The truth is, I love this time of year when the rains soak the desert. There is a unique smell that comes from the desert after a rain that is called petrichor. It is the wonderful aroma of plant oils that have laid dormant in the hot and sandy soil and that are released with the rain water. Very enchanting!
In July, KRI hosted its Level Two Teacher Training module, Vitality and Stress, in New Mexico. It was a rollout of new material and a revised manual with an emphasis on newly discovered content from the Yogi Bhajan Library of Teachings®. We had over 50 Kundalini Yoga teachers attending from around the world and the trainers, Deva Kaur, Devinder Kaur, and Ravi Kaur, really enjoyed the new material. We got some valuable feedback from the attending students and will be refining the material this summer. I learn something new every time I participate in these trainings. Come join us next summer for another new Level Two rollout: Lifecycles and Lifestyles is going through a total revision with some fantastic new material.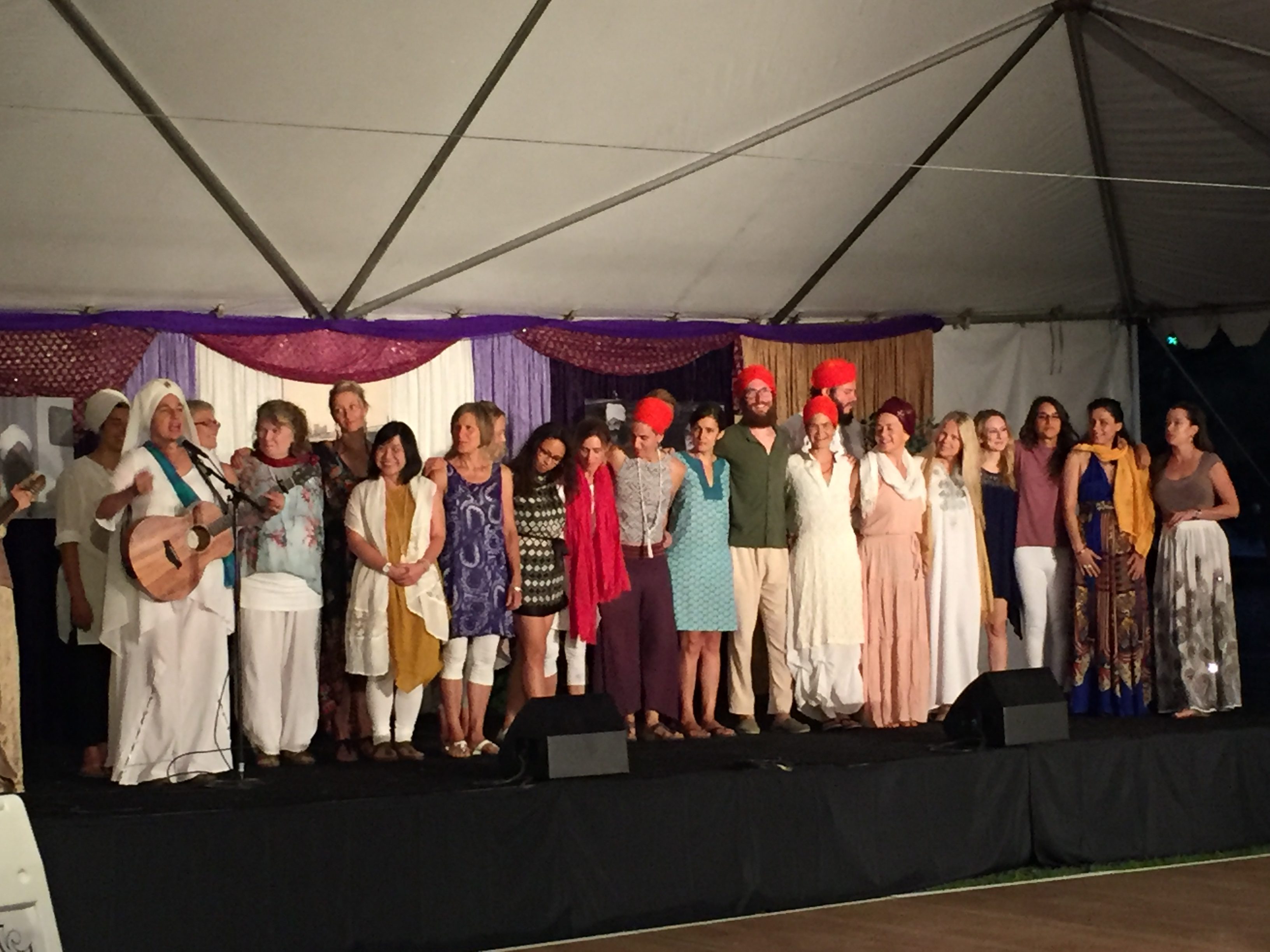 It is Yogi Bhajan's birthday this month on August 26th! We are celebrating the Life and Legacy of Yogi Bhajan at Hacienda de Guru Ram Das on August 24th with family, friends, and guests. We expect about 600 people to join us for an evening of food and fun in remembrance of our teacher. One of the highlights of the evening is when the Level I Teacher Training New Mexico Immersion class congregate on stage and sing Happy Birthday to Yogi Bhajan. They sing with such love and gratitude; it always moves me deeply.
We also will be chanting the Adi Shakti Mantra, Ek Ong Kar Sat Nam Siri Wahe Guru, for 2.5 hour – followed by 11 minutes of Guru Guru Wahe Guru Guru Ram Das Guru, on August 26th. These two mantras are chanted all over the world on Yogi Bhajan's birthday. If you have not done it before, I highly recommend it. Check with your local Kundalini Yoga teacher about the time and place that it will be chanted in your locale.
There is a wonderful video download of Krishna Kaur Khalsa teaching about this powerful mantra on the KRI YouTube channel.
Visit KRI's e-book store, The Source, for digital downloads of your favorite books and manuals on Kundalini Yoga as taught by Yogi Bhajan®. You can now have all your teaching materials, including our new Summer Solstice offerings on your Kindle, iPad or any device! It is a real blessing for those of us who are traveling-teachers. Check out our newest title, Your Own Infinity, a wonderful collection of quotes in the Teachings of Yogi Bhajan series. Opening this book at random for a quote is really inspiring and instructive. It always speaks to me in a very personal way:

"Now, it is my understanding that you react under fear.
My feeling is that when a person has trust in God.
Then there is no fear…
And when there is no fear there is no reaction.
Under these circumstances.
You let the Divine create the sequence
And the consequence
And you enjoy it.
Rather than living the harshness of life.
You watch the drama of life."
Yogi Bhajan April 5, 1981

All the best with blessings,
Nirvair Singh Khalsa
CEO Kundalini Research Institute
---
---
Celebrating the Life and Legacy of Yogi Bhajan

Yogi Bhajan's birthday is in August and each year Hacienda de Guru Ram Das in Espanola hosts a party to celebrate the event. Join us Saturday, August 24th, for an evening of Kundalini Yoga, meditation, music, food, and friends. Together we rejoice in celebrating the life and legacy of our teacher, Yogi Bhajan.
---
Stress and the Path to Vitality – KRI's Level 2 Vitality & Stress Transformation
By Jaijot Kaur
Stress is one of the most commonly used words in the English Language! According to World Frequency Data, it ranks in the top 1%. Seriously. In case you haven't heard, everybody is stressed!
In stark contrast, attending KRI's Vitality & Stress Level Two Teacher Training was like a honeymoon adventure of a lifetime. Returning home, everyone commented, "Wow, you're glowing!" I felt it, too, after spending 6 days in Espanola, New Mexico. It is a big effort but getting away is worth it – every single time. Every summer in New Mexico at Level Two, you can:
Enjoy the healthiest, most fresh, and delicious foods.
Practice yoga and meditation for several hours a day, expanding your individual and group consciousness.
Live in community with a massively diverse group of Kundalini Yoga students and teachers of all ages and from all continents of the globe (except Antarctica, so far).
Add some serious expansion to your teaching repertoire.
This year's KRI Level Two *redo* of the Vitality & Stress module was a humungous success! The training manual grew quite literally from an in-class workbook to an enormous wealth of Yogi Bhajan quotes, Kundalini Yoga kriyas and meditations, and thoughtful tools for self-exploration. Since returning home, I feel more energized and creative then ever before. This week, I started teaching a 6-class series using the new material. It is remarkable, and I am amazed! There is too much to choose from! What a glorious challenge!
Thank you to the team of teachers and other volunteers who collaborated to revamp the module, adding more of Yogi Bhajan's expertise and updated scientific research. Because of the Yogi Bhajan Library of Teachings, more relevant teaching tools and inspiring quotes directly from Yogi Bhajan were added.
Learn how to relate to and understand stress. Identify stress-related behavioral patterns. Practice allowing more relaxation, and discover new ways to tap into the body's natural state of health and your innate ability to feel energized. KRI's Level Two Transformation *redo* Vitality & Stress is being taught all over – click here to find a training program for you.

Jaijot Kaur fell in love with Kundalini Yoga in 2012 when she completed her first yoga teacher training. She also enjoys dancing to live music, playing outside, and spending time with family. Today she is the Level Two administrator for KRI and a valuable part of the KRI team.
---
Rock Pose or Easy Pose – Which is Better for Meditation?

Many students feel Rock Pose is more comfortable than Easy Pose during yoga class or meditation. Is it acceptable to use them interchangeably when the kriya calls for Easy Pose?
For many Westerners who are not trained to squat or sit on the ground, it is uncomfortable to sit cross-legged in Easy Pose, especially if one has back problems. It is in fact not "easy" at all. The most important thing is to have a straight spine, all locks applied appropriately, and an alert mind. Sitting on the heels in Rock Pose, using a small bench, sitting on firm meditation pillows, or sitting straight in a stable, firm chair can be a close substitute for Easy Pose.
In fact, full Lotus Pose provides the very best meditative advantage since it automatically locks the projection from the Navel Point, applies a light mulbandh (Root Lock), and balances the energy of the earth and ether through the upturned soles of the feet. Easy Pose does not lock the Navel Point and sacral motion as tightly, so it requires a gently applied mulbandh. Rock Pose requires the mulbandh and an additional focus on the spine to keep it straight and aligned. It lessens the lock on the sexual area, so it needs a slightly more conscious application of the Root Lock. Rock Pose does have the benefit of stimulating the digestive functions from the pressures in the buttocks and quadriceps.
So, the short answer is, choose which ever of these three postures you can do with the most integrity, and use them interchangeably in the kriya. Develop your "comfort zone" with your meditative pose so that your straight spine and bandhas become second nature, freeing your mind to focus on the meditation or the mantra. If you can lock-in the muscle-memory of a straight spine with shoulders back and chin tucked, you will carry this posture with you throughout the day – driving the car, sitting at your desk, and talking on the phone. A straight spine helps you stay present in your body, use your muscles properly, and reduce the prospect of injury. And, by the way, good body alignment looks beautiful, too.
---
Self-Regulating that Thing in Your Neck: Research on Yoga for Thyroid Function
by Tianyu Tang, M.S. and Sat Bir Singh Khalsa, Ph.D.
Sitting in front of our neck below the Adam's apple is a butterfly-shaped gland named the thyroid. Small but important, it regulates numerous metabolic processes in our body by producing two main hormones: thyroxine (T4) and triiodothyronine (T3). The function of the thyroid gland is regulated by a feedback mechanism that involves the hypothalamus and the pituitary gland in the brain. When thyroid hormones are low, the hypothalamus produces thyrotropin releasing hormone (TRH), which then signals the pituitary gland to release thyroid stimulating hormone (TSH), causing the thyroid to produce more T4. Problems with any of the three components of the hypothalamus-pituitary-thyroid (HPT) axis may cause thyroid disorders.
Over 12 percent of the total U.S. population will develop a thyroid disease over their lifetime. The two most common thyroid disorders are hypothyroidism (underactive thyroid) and hyperthyroidism (overactive thyroid), which occur in about 5 percent and 1 percent of the U.S. population, respectively, and are most common in women. Hypothyroid symptoms include fatigue, depression, joint and muscle pain, cold intolerance, weight gain, slowed heart rate, and menstrual irregularities. Common causes include Hashimoto's disease, an autoimmune disorder, iodine deficiency, thyroid nodules, thyroiditis, and congenital hypothyroidism. The excessive thyroid hormones in hyperthyroidism cause metabolic processes to speed up with symptoms including irritability, trouble sleeping, muscle weakness, heat intolerance, weight loss, diarrhea, rapid heartbeat, and menstrual irregularities. Graves' disease, another autoimmune disease, is the most common cause, but other causes include thyroid nodules, thyroiditis, and excessive intake of iodine, and thyroid hormones. Traditional treatments for thyroid disorders are medications or surgery. Hypothyroidism is usually treated with levothyroxine, a hormone replacement medication. Hyperthyroidism is most often treated with antithyroid medicines and beta blockers to manage symptoms. Another common and effective treatment is radioactive iodine, whereas surgery to remove part of the thyroid is the least-used option. People with thyroid disorders sometimes choose complementary and integrative medicine (CIM) to help manage the side effects and anxiety that come with traditional treatments.
Some scientists have suggested that yoga and meditation may lead to neuroendocrine changes that affect thyroid function. Werner et al. suggested in the journal Psychosomatic Medicine in 1986, that meditation could affect the secretion of hypothalamic factors and pituitary hormones, leading to more efficient functioning of the HPT axis. More recently, Singh et al. stated in Complementary Therapies in Clinical Practice in 2011, that yoga is well-suited to the needs of thyroid patients. Specific yoga practices have been recommended for maintaining thyroid gland function and metabolic processes as a complementary therapy. The intricate interplay between stress and thyroid hormones is especially important for autoimmune thyroid disorders, such as Grave's and Hashimoto's diseases. These disease symptoms are often worsened due to inflammatory responses triggered by chronic stress. Lifestyle changes, which incorporate strategies to counteract chronic stress such as physical exercises, diet, restful sleep, and relaxation techniques including deep breathing and yoga, can help in the long-term management of thyroid disorders.
Studies showing the benefit of yoga practice for those with abnormal thyroid conditions have been positive. Maske and Barnwal conducted two consecutive studies in India, which showed yoga to be effective adjunct therapy to medication in treating hyperthyroidism. In their study published in the International Journal of Applied Research, 40 patients with clinical hyperthyroidism were assigned to either yoga practice or control, and both groups were kept on medication for 6 months. After practicing hatha yoga 30-minutes daily for 3 months, participants showed significant improvement in T3 level, whereas the control group experienced no change. In their other study published in the International Journal of Medical and Health Research, 40 female patients with hyperthyroidism were assigned to either yoga or control. After 3 months, participants experienced a significant decrease in T4 level, whereas the control group experienced no change.
Studies have also shown the positive effect of yoga in treating hypothyroidism or its related symptoms. In a study published by Nilakanthan in 2016, 22 women with hypothyroidism underwent 6 months of yoga practice for 1 hour a day, 4 days a week, and continued to take thyroxine during intervention. Measurements post-intervention showed improvement in lipid profile as well as thyroxine medication dosage, despite no significant reduction in serum TSH. In another study conducted by Banerjee in 2019, 150 women with obesity-induced hypothyroidism experienced improvement in both body weight and TSH level after 45-min daily yoga and diet intervention for 4 months, as opposed to a medication and diet intervention. This study therefore recommended yoga for women in metro cities in India to reduce obesity and hypothyroidism. A case-study published by Gowda et al. in 2017 reported a 50-year-old man who underwent a tailored yoga and naturopathy intervention, and successfully managed his metabolic syndrome and hypothyroidism. At the end of 6 weeks, he experienced improvements in all physical measures including TSH level, went off medications, and reported better overall health. These positive effects were sustained after 12 weeks, as he continued the prescribed diet and yoga, implying that lifestyle changes are safe and effective interventions. In a study conducted by Swami et al. in 2009, 20 females with hypothyroidism underwent 6 months of 45-minutes daily pranayama and meditation. Their pulmonary function tests and TSH level were significantly improved. The authors suggested that the changes in pulmonary function may be due to improved respiratory muscle strength and air entry. In a study conducted by Singh et al. in 2011, 20 female hypothyroid patients reported significantly improved quality of life across all domains using the WHO QoL Scale, after practicing 1-hour daily yoga for 1 month. The study showed that yoga is helpful in managing hypothyroid disease symptoms, such as those related to energy levels, weight changes, physical appearance, and psychological motivation.
Studies conducted in populations with normal thyroid functions show mixed results on the effect of yoga on thyroid function. An early prospective study published by Gordon et al. in 2008 investigated the effect of yoga and physical training on 231 patients with Type II diabetes randomized into three groups: yoga, physical training, and control, and found no changes in thyroid hormones in any group over the 6-month period. In a 2018 study published in the Journal of Physical Activity and Hormones, 20 young, healthy women in Iran were randomized into a yoga group, where they practiced hatha yoga 90-minutes daily, 3 times a week for 8 weeks, and a control group where they continued routine activities. Results showed no effect of yoga intervention on any thyroid hormone levels. A 2016 study conducted by Chaturvedi et al. in India compared the effect of hatha yoga and physical exercise on a range of biophysical indicators in 216 perimenopausal women. Despite changes in other parameters, TSH levels did not change in either group and did not differ between groups. In another study published in 2017 in India, researchers recruited 50 healthy volunteers to practice yoga 75-minutes daily, 6 days a week for 41 days, and again no change in thyroid function was observed after short-term yoga practice. On the other hand, two studies have reported TSH reduction with yoga and meditation in populations with normal thyroid functions. In a study by Werner et al., 11 healthy young men with an average of 7 years of meditation practice experienced a continuous decline in TSH level, with no consistent changes in serum T3 or T4 levels over a 3-year period of Transcendental Meditation practice. In a randomized control trial conducted by Rani et al. in India, 126 women of reproductive age with menstrual irregularities underwent either medication plus Yoga Nidra or medication only. They performed yoga for 35-40 min a day, 5 days a week for 6 months. Results showed a significantly higher decrease in TSH level along with other reproductive hormones in the yoga group, compared to the control group, suggesting that Yoga Nidra was helpful in reducing symptoms of menstrual abnormalities and hormone imbalances.
In summary, existing studies have demonstrated the positive effect of yoga and meditation as complementary therapies for thyroid disorders. The benefits are most likely brought about by increased physical activity and relaxation, leading to improved regulation of the HPT axis and better management of disease symptoms. Yoga practice improves the regulation of the psycho-neuro-endocrine and immune systems and results in a more balanced state of health. Future studies that utilize a large sample size, more generalized populations, and randomized study designs are warranted to confirm and extend these findings.

Tianyu Tang grew up in China with a childhood love for singing, dancing, and reading. After gaining a liberal arts education from the U.S., she continued her graduate training in public health and epidemiology with a focus on cancer research. She stumbled across Kundalini Yoga in 2014, and has since found tremendous peace, creativity, and self-expression in this practice. She has worked in private research, international NGO, and academia. Currently she lives in Beijing and is exploring venues for her passion in teaching, writing, and working with children..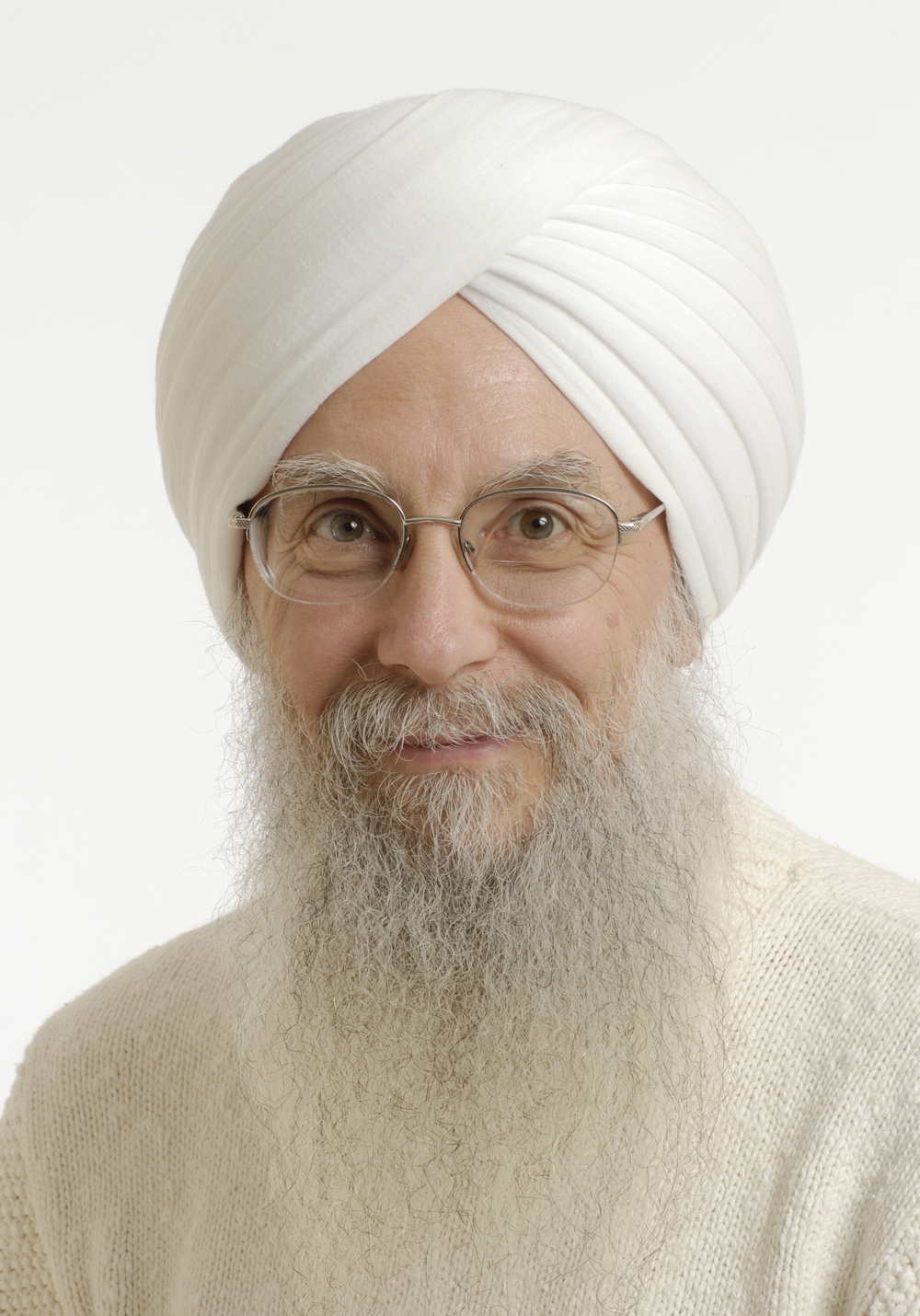 Sat Bir Singh Khalsa, Ph.D. is the KRI Director of Research, Research Director for the Kripalu Center for Yoga & Health, and Assistant Professor of Medicine at Harvard Medical School. He has practiced a Kundalini Yoga lifestyle since 1973 and is a KRI certified Kundalini Yoga instructor. He has conducted research on yoga for insomnia, stress, anxiety disorders, and yoga in public schools. He is editor in chief of the International Journal of Yoga Therapy and The Principles and Practice of Yoga in Health Care and author of the Harvard Medical School ebook Your Brain on Yoga.
---
Sat Nam from The Yogi Bhajan Library of Teachings
Library of Teachings' Feature: Audio Download
Did you know that you can download any audio lecture on the Library of Teachings? Plus, it's free! Download a lecture and listen to it anywhere – in the car, at the gym, or on your lunch break. I use this feature when I travel – downloading a lecture for a long airplane ride is especially handy. I attended many lectures by Yogi Bhajan in person, but I find that I absorb and understand his lectures more now than when he was sitting on the stage in front of me. Also, many of the lectures from the early 1970's are in audio format only, and these I find especially interesting – filled with unfiltered gems about Kundalini Yoga and the early days of 3HO. The amount of information in each lecture is just amazing and I am so grateful to be able to benefit from them now.
The download feature is located to the bottom right corner of the audio timeline, in the three little dots. By clicking on it, you can download the full audio and listen to it anytime without internet access!
In Gratitude,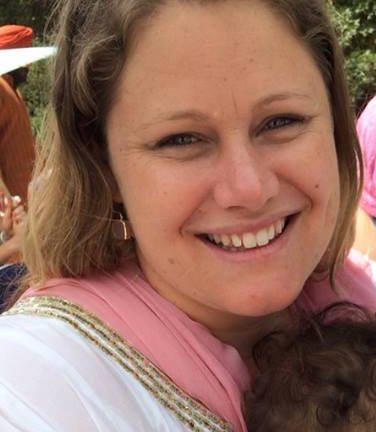 Shabd Simran Kaur Adeniji, Fundraising Coordinator
The Yogi Bhajan Library of Teachings®
Kundalini Research Institute
Email: donations@kriteachings.org
Find us on Facebook "The Yogi Bhajan Library of Teachings"
www.libraryofteachings.com
The Yogi Bhajan Library of Teachings is a non-profit organization and all donations are tax deductible under IRS code 501(c)(3).
---
August Newsletter Specials from KRI

New Book!
Your Own Infinity

The Teachings of Yogi Bhajan
Compiled by Hargopal Kaur Khalsa
Infinity, God, the Unknown!

Infinity, God, the Unknown! There are countless names and approaches towards the Infinite. Yogi Bhajan shared many ways to connect with that exalted elevated state of consciousness. Some of these paths are included here. Take a peek and see what resonates with you.
"Self-Realization is God realization…
What is your self-realization?
This is yourself. Know it, feel it, touch it."
-Yogi Bhajan
Included are 26 Kriyas and Meditations, all given by Yogi Bhajan to provide you with the experience of rising above your finite self and merging with the Infinite, Creative Consciousness.
Hargopal Kaur, having had a career in aerospace, now devotes herself to teaching Sat Nam Rasayan®, yoga, and meditation; facilitating family constellations; and serving clients. She also compiles books based on Yogi Bhajan's teachings. Her passion is to uplift and help people grow and feel better – emotionally, physically, mentally, and spiritually. Through her own meditative practice, and having studied with Yogi Bhajan, Guru Dev Singh, and Bert Hellinger, she is focused on emptying herself so that she can clearly, neutrally, compassionately serve. Hargopal is based in Los Angeles and teaches in the US, Canada, and Europe.
PAGES: 320
Retail Price: $24.95
Promo: $21.28
Ebook: $13.47 (10% off)
---

Blessings
The Power of Prayer
Spoken by Yogi Bhajan
The Teachings of Yogi Bhajan
This powerful book of blessings and prayers, shared by Yogi Bhajan, provides daily inspirations and guidance for all people of spirit. Read and feel these blessings! They are uplifting, timeless and universal.
Oh Designer, Oh Maker, Oh Guide, Oh Guardian, Oh Energy, Oh Infinite: Give this existence the peace, tranquility, honor and grace to understand and then to live in that understanding for happiness. Sat Nam
-Yogi Bhajan
Regular Retail: $14.95
Promo: $12.71
Ebook: $8.99 (10% off)
---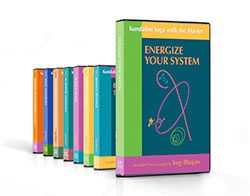 The Kundalini Yoga with the Master DVD Series
The Kundalini Yoga with the Master DVD Series is your chance to practice a demanding physical kriya with Yogi Bhajan. The all new picture-in-picture guide shows the proper posture and timing while you are challenged to "Keep Up!" by the Master himself.
Volume 1: Energize Your System
Featured in Owner's Manual for the Human Body
Among other benefits, this kriya contains exercises to:
– energize the heart chakra and stomach
– give power to the immune system
– adjust the spine
– cleanse the liver and purify the blood
Volume 2: Balance the Vayus
Featured in Owner's Manual for the Human Body
There are five principal Vayus: Praana moving in the heart area; Udaana in the throat; Samaana in the navel region; Apaana in the pelvic floor; and Vyaana which circulates throughout the whole body. This set moves all five Vayus of the body and brings equilibrium to the glandular system.
Volume 3: For Mental Balance
Featured in Owner's Manual for the Human Body
Concludes with Yogi Bhajan playing the gong while you nap. Yogi Bhajan said that by regularly practicing the first and second exercise in this kriya for three minutes each and then repeating frog pose 108 times you can achieve physical and mental health.
Volume 4: Optimum Health
Featured in Owner's Manual for the Human Body
Refine your radiance with Optimum Health. This physically demanding set is balanced with great moments of relaxation including an 11-minute nap to Guru Ram Das Lullaby and a gong meditation.
Volume 5: Automatic Endurance
featured in the manual Owner's Manual for the Human Body
Let this DVD show you:
– Conscious breath for total self-purification
– The Power of baby pose
– How to develop tolerance, grit and nerves of steel
Volume 6: Wake Up the Body to Handle Stress and Strain
Featured in the manual Owner's Manual for the Human Body
This video contains ideal exercises to do in bed or just out of bed first thing in the morning!
Volume 7: Yogic Salutations
Featured in the manual Self Knowledge
This kriya incorporates a variety of salutations including:
– Narda Pranaam
– Hans Pranaam
– Guru Pranaam
Volume 8: Massage for the Lymphatic System
Featured in the manual Physical Wisdom
Stimulating eliminative movement in the lymphatic system is essential to a strong body and healthy immune system. Give your lymphatic system a massage with this original kriya taught by Yogi Bhajan!
All DVDs in this series:
Regular Retail: $19.95 per DVD
Promo: $16.96 per DVD
Or get the entire set for the everyday low "set price" of $119.70 (25% off full retail)
August KRI Newsletter Recipe of the Month
Excerpt from:
From Vegetables, With Love: Recipes and Tales from a Yogi's Kitchen (Revised and Expanded New Edition).
Siri-Ved Kaur Khalsa.
Summer Quinoa & Veggie Salad
Yield: 4–6 servings
This healthy, Mediterranean-inspired salad is light but satisfying, and perfect for the warmer summer months. Serve as a small salad or enjoy alone as a meal. Keeps well in the fridge for a few days.
2–3 cups cooked quinoa
4 small Persian cucumbers or 1 large cucumber, chopped into small pieces
1 pint cherry or pear tomatoes cut into halves
1 bunch flat leaf parsley, finely chopped
¼ cup finely chopped fresh mint leaves
¼ cup finely chopped chives or scallions
½ cup feta cheese, crumbled (optional)
For the Dressing
Extra virgin olive oil
Juice of ½ large lemon or full small lemon
2 cloves garlic, minced very fine
Salt and pepper to taste
Put cooked and cooled quinoa in a large mixing bowl and combine the rest of the salad ingredients.
In a separate bowl, mix together dressing ingredients and then pour over salad and toss well.
Serving Options: Garnish with chopped avocado, add hemp seeds or nuts of choice, and/or serve atop chopped arugula, raw kale, or mixed lettuces
---
Trainer's Corner
What is a Trainer Forum?
A Trainer Forum is a meeting place for open dialogue amongst members and applicants of the Aquarian Trainer Academy. It is an opportunity for professional development as a trainer, a time to come together as a community of trainers to refresh our spirit and revisit our values, build skills and share best practices, create new relationships and deepen existing ones.
If you are interested in joining the Steering Committee for your local/regional Forum contact trainerforum@kriteachings.org
2019 TRAINER FORUMS: CULTURE, COMMUNICATION, COMMUNITY
• AUSTRALIA: Australia Kundalini Yoga Festival
October 7, 6:00p – 9:00p & October 8, 9:00a – 6:00p
• CHINA
October 26 – 27, times and location TBA
• WINTER SOLSTICE: Hampton Inn, Lake Wales, Florida,
December 14, 8:30a – 5:30p & December 15, 8:30a – 12:30p
For more information visit: http://trainersupport.kundaliniresearchinstitute.org/trainer-forum/
---