---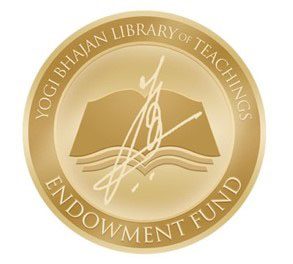 The Yogi Bhajan Library of Teachings Endowment Fund

SUPPORT THE KUNDALINI RESEARCH INSTITUTE & THE LIBRARY OF TEACHINGS

---
A Note From Nirvair
Sat Nam.
Greetings from New Mexico!
Around the full moon of November, all over the world, millions celebrated Guru Nanak Dev ji's 550th birthday. Yoga teachers and students from all over the world traveled together on the Light of Guru Nanak Yatra to be part of the celebration to remember Guru Nanak and his seminal teachings, the Japji Sahib. Search The Yogi Bhajan Library of Teachings, and you will find 360 lectures where Yogi Bhajan talked about Japji. It is very inspiring and makes me grateful for the beauty and vision of Guru Nanak.
December is a special time of year to take care of yourself and to meditate. History tells us that Guru Nanak was actually born in April, yet the custom is to celebrate in November. Here is what Yogi Bhajan said about this time of year:
"We are proceeding to very happy times. With long dark nights and the shortest days, the magnetic field of the Sun, through its polarized system, will be very highly reflected on this Earth. That is the time that we even, we shifted Christmas too, the birth of Jesus, from the 25th of August to the 25th of December. You know how much we love Christmas? But anyway, these are the solstice times, summer and winter, and now we are nearing the solstice. If you are not going to attend Winter Solstice Sadhana, fine. If you can't make it, it's okay. But wherever you are, you should be in a position to meditate more, chant more, exercise more, and reorganize yourself. [During the solstice] days, the energy is at the peak of its beauty. It should be very rhythmic for you. It will pay you its dividend." Yogi Bhajan, December 9, 1977
So, how does your back feel these days? This beautiful structure of our spine is a treasure worth protecting and supporting. Stay tuned for the year-end fund drive for the Yogi Bhajan Library of Teachings where we will highlight the teachings around Healing your Back. You won't want to miss this valuable information. Thank you for your year-end donations to the Yogi Bhajan Library of Teachings. We use your money to improve this amazing online free database. Think about making an endowment bequest as well. We want to keep it free forever for the benefit of all now and in the future.
May you have a blessed Winter Solstice Sadhana Celebration, and may your holidays be filled with happiness, grace, and fun with family and friends!
In service and with warm blessings,
In gratitude, I dwell,
Nirvair Singh Khalsa
CEO Kundalini Research Institute
---
---
Is Yoga 5,000 Years Old? The Archaeology of Yoga
Sat Bir Singh Khalsa, Ph.D.
In understanding the history of when yoga practice began, perhaps the most seminal historical scripture has been Patanjali's Yoga Sutras, approximately 2,000 years old, in which the description of the process and psychology of yogic meditation is thoroughly described. Other texts around the same time include the meditative practice and teachings of Buddha and the description of meditative practice in the Bhagavad Gita and the Upanishads (dated to approximately 200 B.C.E. and possibly a little earlier). In the Katha Upanishad (1-III-9) is text describing the act of meditation using the analogue of a charioteer guiding horses to represent control of attention over thoughts: "…the man who has a discriminating intellect as his driver, and a controlled-mind as the reins, reaches the end of the path – that supreme state of Vishnu." The word "yoga" does appear in the older Vedas; however, the context of its use is more as a state of unitive/transcendental consciousness rather than as a contemplative behavioral practice. As noted in the online Encyclopedia Britannica, "The prehistory of Yoga is not clear. The early Vedic texts speak of ecstatics, who may well have been predecessors of the later yogis (followers of Yoga)". Therefore, given the uncertainty of the references to actual yoga practice in the Vedas, a more conservative conclusion as to the history of yoga practices would be to associate it with the other texts above. We can therefore say with confidence that yoga/meditation practice is "thousands of years old." To put a more exact number on it, yoga is at least 2,500 years old.
However, there have been numerous instances in books and internet sites that refer to the origin of yoga as being 5,000 years old, far earlier than can be justified by the scriptural texts noted above. For example, there are statements on websites: "Yoga, a 5000-year-old practice, still suited for the modern era" and "The development of yoga can be traced back to over 5,000 years ago…". A Yoga Alliance web page states that "Yoga was developed up to 5,000 years ago in India…". There is also a paper in the peer-reviewed journal Alternative Health Practitioner entitled "Yoga: 5,000 Years Young". Even Indian government institutions entrusted with representing and promoting yoga have clearly stated that yoga practice is this old (See: https://www.mea.gov.in/in-focus-article.htm?25096/Yoga+Its+Origin+History+and+Development). So, where does this significant 2,500-year extension of the origin of yoga practice come from?
In the early 1920's, notable archaeological excavations in Pakistan and northern India revealed the existence of a previously unknown ancient civilization centered around the Indus river that was contemporaneous with other ancient societies such as Mesopotamia. This civilization is now known to have existed between approximately 3,300 and 1,300 B.C.E. and has been called the Indus Valley Civilization or the Harappan Civilization after one of the major excavated towns. Among the many artifacts unearthed were small stone seals, which were used as stamps for making impressions, typically for trade purposes. One carved image appears to be the classic yoga meditation posture, with legs folded in a sitting posture with the arms extended and resting on the knees. The artifact pictured was on display in the National Museum of India in New Delhi earlier this year. The similarity of this posture to the meditative posture was not lost on the archaeologists and historians who quickly began surmising that this civilization was possibly involved with yoga practice. As of 2002, there were a total of 16 artifacts unearthed depicting this yogic-like image, including a copper plate. These artifacts also include symbols, which are suggestive of a script or language; however, it has yet to be deciphered, and so we cannot confirm that these artifacts are representing yoga practice. We cannot rule out the possibility that this posture is related to some other behavior and activity. Of course, sitting cross-legged on the ground is not a unique way of sitting, especially in ancient times. These yogic-like artifacts have been discussed in a 1981 paper entitled "An Archaeology of Yoga" by Thomas McEvilley in the journal,
RES: Anthropology and Aesthetics
. He thoroughly presents the arguments of multiple scholars and historians who have argued for the conclusion that yoga practice existed in the Indus Valley civilization, but he also convincingly provides strong possible counter-arguments that make these conclusions questionable. In addition to these yogic seals, there are other artifacts which some scholars have suggested are also yoga-related. A well-known male limestone bust from excavation at the Indus Valley town of Mohenjo-daro has had some of its characteristics attributed to meditative practice. In a very early report shortly after its discovery, it was suggested that the eyes appear to be partly closed and to be focused at the tip of the nose as is consistent with early descriptions of meditative practice. In a chapter within the 1953 book
The Art and Architecture of India
, there is an interesting discussion on the features of a limestone torso from the Indus Valley town of Harappa, which has the abdomen extended. The author suggests that this is consistent with yogic abdominal breathing: "The fact that the figure appears pot-bellied is, therefore, iconographically correct and truthful. It is not intended as a caricature in any sense, since this distension resulting from yogic breath-control was regarded as an outward sign of both material and spiritual well-being." There are a number of clay figurines discovered which are in seated postures with hands pressed together in prayer pose. (Anjali mudra or Namaskar pose; see the photo of one of these taken at the National Museum of India). However, as with the yogic seals, there are alternative possible interpretations of these artifacts that cannot be dismissed lightly, so there remains uncertainty as to the association of these artifacts with yogic practices.
It is understandably tempting to attribute yoga's origins to the Indus Valley civilization, as these images are very striking in their similarity to yogic practices. However, until the script is deciphered, or other stronger evidence becomes available, we cannot be truly definitive. On the other hand, does it really matter whether yoga is only 2,500 years old and not 5,000 years old? Clearly, this is not important with respect to any modern-day practical purposes, as we can still be confident that these are truly "ancient" practices. For those with a passion and curiosity for history and archaeology, this is a deeply interesting question. There is significant hope that we will ultimately find the answer; it is estimated that 80% of the Indus Valley civilization sites remain to be excavated, suggesting that there is very likely more definitive evidence to come, and perhaps even an Indus Valley Civilization analogue to the Rosetta Stone that would allow understanding of the script.
Stay tuned.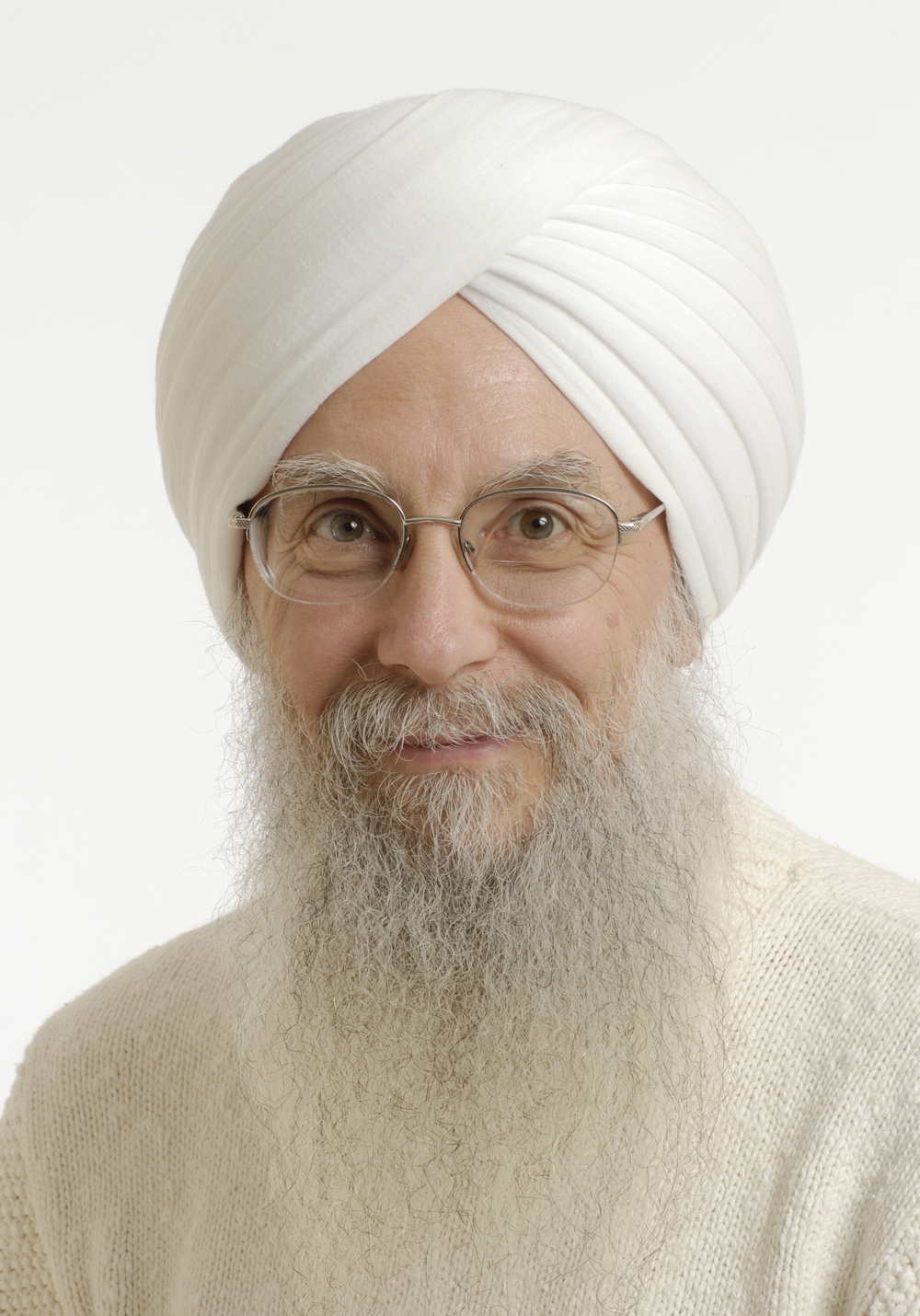 Sat Bir Singh Khalsa, Ph.D. is the KRI Director of Research, Research Director for the Kripalu Center for Yoga & Health, and Assistant Professor of Medicine at Harvard Medical School. He has practiced a Kundalini Yoga lifestyle since 1973 and is a KRI certified Kundalini Yoga instructor. He has conducted research on yoga for insomnia, stress, anxiety disorders, and yoga in public schools. He is editor in chief of the International Journal of Yoga Therapy and The Principles and Practice of Yoga in Health Care and author of the Harvard Medical School ebook Your Brain on Yoga.
---
KRI® Level One Immersion in Bali
Thinking about Bali this spring? Who isn't! Join us for KRI Level One Immersion Training. April 25th to May 23rd, 2020.
Bali is a beautiful island of warm sun, soft breezes, and calming vibrations. Join us in the forest village of Ubud, Bali to develop your skills as a Certified Instructor of Kundalini Yoga as taught by Yogi Bhajan®. Last year's Bali Immersion Training sold out, so register now and don't delay!
If you have considered teaching Kundalini Yoga, this is the time for you. Join us for 28 days in Ubud, Bali to develop your skills as a Certified Instructor of Kundalini Yoga. Certification requirements continue for the following 6 months.
Be a teacher in 2020 – Serve your world.
---
21 Stages of Meditation Under the Blue Skies of New Mexico
By Priti Darshan Kaur
The 21 Stages of Meditation in Espanola was a priceless opportunity to experience deeply transformational energy. When you first look at the 21 Stages of Meditation, it appears to be a systematic process of moving from one stage to the next to achieve an elevated state of being. The program presents itself as a meditative journey to deepen the experience of the Self within the mind. One can embark on the 21 Stages with the belief that if your heart and mind are focused on every meditation, then the Infinite Pulse is awaiting to expand your radiance of Infinity. This is all true, and is in fact what I experienced, but it was totally not what I imagined it to be. The experience of 21 Stages of Meditation is something that defies words and must instead be felt from your inner core.
As we progressed through each stage of meditation, Nirvair Singh and Dr. Japa Kaur guided us deeper into ourselves, continuously highlighting that this was an experience of our own mind. And although this message was delivered repeatedly, I did not understand or accept it until I experienced my mind witnessing its own thoughts, like an observer in a fascinating play. When this level was reached, the deep contemplation of the kriyas allowed for the intimate exposure of patterns, egos protective mechanisms, and outdated belief systems that kept me separate from my own divine radiance- our direct link to the Source.
I witnessed the way my mind used fantasy, to even further the illusion of reality, to escape from moments that I found uncomfortable. The witness of this repetitive dissociative pattern allowed me the space to recognize where this occurs across the many facets of my life. I was able to shine a light on the shadows of my own blind spots and chose to elevate myself towards the awareness of being present in the now. There was an acceptance of 4-D reality, as it is, and that to truly experience life I had to participate in it right here – right now. Elevating this one pattern immediately changed my expression of communication with myself, with others, and with my relationship to the living world. It liberated the pieces of me that were stuck in a cage of illusion and in doing so, moved me closer to the light of Truth. Every time we dropped deeper into the meditative states and had longer experiences of shuniya, the zero state of nothingness, more patterns would be exposed to me; more light would shine in dark places; more self-imposed cages would be lifted; and more identity of Truth would reveal itself until Sat Nam truly vibrated through my every cell.
This expansive process was possible through the strong stability of the group energy, combining meditators of all experiences, ages, and disciplines. Some of the attendees were Kundalini Yoga practitioners and some had not done any type of yoga in many years. Regardless of experience, credentials, or background everyone contributed exponentially to the group meditative state and to the process of exposing and witnessing the Self.
Nirvair Singh's historical perspective provided unbounded wisdom that penetrated everyone. His delivery of the teachings was clear, concise, and centered around the experience of dropping into the mind, witnessing it, and then expanding further into it: witnessing the mind, witnessing the mind witnessing thoughts. There was a direct link to the tangible feeling of the existence of Infinity, a concept that was only as far away as the moment of right now. The delivery allowed for accessible understanding, sustained concentration, and intimate awareness of the experience. Japa Kaur equally added value to the program, bringing her medical knowledge and intuitive ease to provide another layer of understanding of Yogi Bhajan's mastery of energetic anatomy and the meridian system. Japa was able to anchor the teachings in a grounded place in our body. She worked with showing us how the meridian lines were effected through the mudras and postures, and how intelligently connected these kriyas are to their presented effects. This understanding gave us a deeper connection to each posture and a deeper trust in the graceful space that was being held. Along with her intellect, Japa also provided the gentle reminder of humanness and consciousness. Her humility and humor grounded the experience in the now and demonstrated the ways that this practice is about being real.
The most memorable part of the 21 Stages of Meditation was not only the development of Self that continues on after the course, but the experience of deep transformation within a community who support this elevation of consciousness. Even though most of the program was spent in the solitude of your own awareness, there was an energetic bond between the participants, forged and nurtured by spending time in the container of meditation together. These bonds created an enduring family – a family that exists beyond the confines of time and space.
No matter what your experience or capacity for meditation is, this course is for you. This course is for everyone! To truly know is to experience, and we hope to share this experience with you at our next 21 Stages of Meditation in Espanola, October 11- 18, 2020.
With big love to you on your journey.

Priti Darshan Kaur is an events coordinator at KRI for the Level One Immersion, Level 3 Mela, and 21 Stages of Meditation. Her life is dedicated to integrating Truth, relaxing into peace, and serving the beings of Mother Earth. She loves all things that expand awareness and consciousness.
---
Aquarian Development Series
Sat Nam,
2019 has brought to life the Aquarian Development Series (ADS), a wonderful new learning opportunity at KRI to support trainers, teachers, and the global Kundalini Yoga community. ADS brings a diverse range of information about Kundalini Yoga as taught by Yogi Bhajan to the public by harnessing the wisdom of many members of the KRI community through their expertise and generous hearts.
ADS will expand your knowledge of Kundalini Yoga and hone your skills as a teacher and a trainer. This new series of on-line courses and webinars supports you by offering cutting-edge knowledge and skill enhancement opportunities. These sessions are presented, in both live and prerecorded formats, from expert Teacher Trainers from around the globe on the internet platform called Sutra. Through ADS, you will stay abreast of the new developments in the world of KRI.
We launched ADS in October with Dr. Sat Bir Singh Khalsa presenting the webinar "Understanding Yoga Research".
In November, Dharma Singh presented the class, "Crisis Intervention: How to help students self-regulate in crisis" in both German and English.
Also in November, Gurudev Singh taught, "How to Teach Rebirthing Classes" in Spanish and English.
As we dive into the pilot stage of this project, we thank all the wonderful teachers who have supported and guided us to this point. We want to include many voices and co-create this tool with all the inspired teachers of KRI. If you are a Teacher Trainer and have a course you would like to offer, please email japa@kriteachings.org
Here is a complete list of the Upcoming and On-Demand courses.
Upcoming Webinars
Best Practices for Teaching Sound and Mantra with Sat Purkh Kaur.
Live: Dec. 4th 12 MST.
18:00 Central European Time.
Click Here to Register
Conversation as Kriya; Dialogue as a Teaching Tool With Shiv Charan Singh.
Jan 29th, 2020 at 3PM UK Time (10 AM EST)
Click here to Register
On Demand Courses
Auf Deutsch: Krisenintervention: Wie unterstützen wir einen Studenten dabei sich selbst zu regulieren?
Dharma Singh, Germany
Register here
Crisis Intervention: How to help students self-regulate in crisis
Dharma Singh, Germany
Register here

Understanding Biomedical Science and Research on Yoga
Dr. Sat Bir Singh Khalsa, USA
Register here

¿Cómo Enseñar Clases de Renacimiento en Español?
Guru Dev Singh, Mexico – USA
Register here
* If you are a member of the Aquarian Trainer Academy,
please register through Sutra.
---
Level Three Teacher – Realization
Have you considered starting your KRI Level Three certification? It is a wonderful process of expansion and growth that you will cherish.
"In KRI's Level Three program, one becomes a teacher, a teacher of truth and spirit. You develop the ability to penetrate and communicate through your presence alone and uplift the students through your subtle body. This is the teacher of the Aquarian Age, the Aquarian Teacher. Students experience the truth within them through your intention, projection, and purity. …Remember – as a Teacher, anything and everything you do must upgrade the other person." ~Yogi Bhajan, 1996
The Level Three Program is a personal journey to Self-Realization. Refine your authentic identity as a Teacher and deepen your unique relationship to the Sacred. It is a 1,000-day commitment:
• Participating with your peers in dialogue sessions
• Diving deep into the meditative mind
• Cultivating spiritual maturity
• Developing an attitude of selfless service through seva
• Attending at least 3 Melas (Level Three gatherings)
Note: You must be Level One and Level Two (having completed all 5 Level Two Modules) certified to apply for the Level Three program.
Apply to the Level Three program here. Submission deadline is January 15, 2020.
---
Sat Nam from The Yogi Bhajan Library of Teachings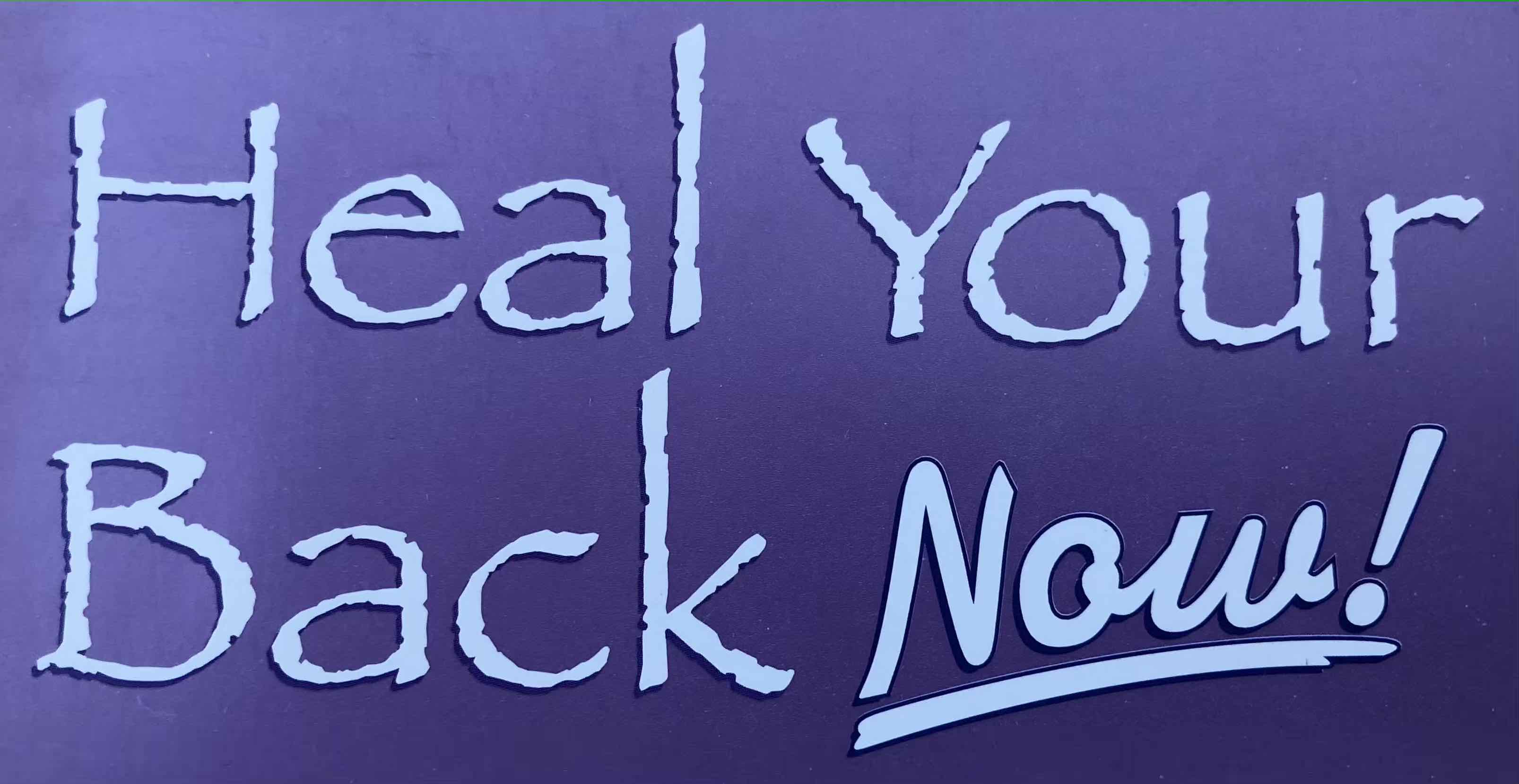 Happy Holidays to our beautiful Kundalini Community! May this month be one of connection and contemplation as the year winds down and we enter into the colder quieter months (at least that is true here in the Northern Hemisphere).
This month we will be exploring way to 'Heal Your Back with The Yogi Bhajan Library of Teachings'. In the days leading up to Winter Solstice on December 21st, we will be studying some of Yogi Bhajan's teachings surrounding back pain management, emotional contributors to back pain, and Kundalini Yoga that supports back health. All of our generous donors in will receive a free copy of the e-Book, Heal Your Back Now!, by Nirvair Singh Khalsa.
Look for our daily emails starting December 17th, as we journey through the various regions of the back and Yogiji's teachings on strengthening this vital core structure.
"Ninety percent of you shall suffer back pain at the age of thirty-six onward, some even earlier… [This is] because we do not stretch it properly, there is no fault. Fault is not in our back, lower back [pain is the result of] our not caring for it. When you don't care for something for a long time, it starts hurting to draw the attention and that's what the lower back does." Yogi Bhajan November 16, 1990
As always, thank you so much for your continued support of The Yogi Bhajan Library of Teachings, your gifts are the fuel that keep this resource growing and thriving. As 2019 comes to a close, we pray that you and your loved ones are blessed with health, prosperity and abundance. Waheguru!
In Gratitude,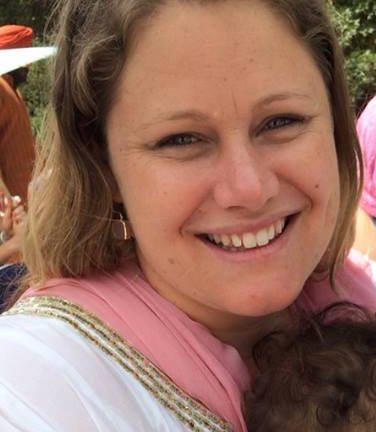 Shabd Simran Kaur Adeniji, Fundraising Coordinator
The Yogi Bhajan Library of Teachings®
Kundalini Research Institute
Email: donations@kriteachings.org
Find us on Facebook "The Yogi Bhajan Library of Teachings"
www.libraryofteachings.com
The Yogi Bhajan Library of Teachings is a non-profit organization and all donations are tax-deductible under IRS code 501(c)(3).
---
KRI December Newsletter Specials
View the Holiday Sale Here
---
Trainer's Corner
In 2019 – 2020 there are nine Trainer Forums happening around the world. These gatherings center the voices of trainers. It is a space for professional development and skill building, networking, sharing resources and being in community. If you'd like to participate in the planning of a Forum, contact Sat Amrit Kaur at trainerforum@kriteachings.org to join a steering committee.
Upcoming Forums:
Winter Solstice: December 16, 2019 at Hampton Inn in Lake Wales, Florida – Register Here
Chile: January 28 – 29, 2020 at Yogi Yi in Santiago, Chile
Mexico: February 11 – 12 at Rama in Mexico City, Mexico
Brazil: February 22 – 23 in Belo Horizonte, Brazil
KRI Newsletter December Recipe of the Month
A Wonderful Holiday Cake Recipe for whatever you might want to celebrate!
Excerpt from:
From Vegetables, With Love: Recipes and Tales from a Yogi's Kitchen (Revised and Expanded New Edition)
Siri-Ved Kaur Khalsa
Walnut Spice Cake
Yield: 2 9"x12" or 3 8" layers or about 30 cupcakes
Another great layer cake. Try this one with Cream Cheese Frosting for the filling and Persimmon Icing for the top.
1 cup ghee or butter cut in thin slices
2 cups honey
1 tablespoon vanilla extract
2 cups whole wheat pastry flour
2 cups unbleached flour
2 teaspoons arrowroot powder
1 tablespoon cinnamon
½ teaspoon ground cloves
1 teaspoon allspice
½ teaspoon nutmeg
½ teaspoon powdered ginger
1½ teaspoons salt
1 cup sour cream
1 cup buttermilk
½ cup currants
½ cup finely chopped walnuts
½ teaspoon lemon zest
½ cup water
1 tablespoon baking soda
Combine ghee, honey, and vanilla in a large mixing bowl and beat with a wire whisk or electric mixer until creamed and smooth.
In a separate bowl, combine flours, arrowroot, spices, and salt. Sift dry ingredients at least once.
Combine sour cream and buttermilk in a small bowl and mix until smooth. Add dry mixture and sour cream mixture to creamed mixture, alternating, starting and ending with the dry. Use your hands and squeeze out all lumps. Gently stir in currants, walnuts, and lemon peel.
Bring water to a boil, remove from heat and stir in baking soda. Now slowly fold the water into the batter. Do not beat or over mix. Let this sit for at least 10 minutes so that the baking soda can interact with the sour cultures.
Pour batter into greased and lightly floured baking pans and bake at 325° for about 35–40 minutes. Cool for 30 minutes before removing from the pans.
Cream Cheese Frosting
1 8-ounce package cream cheese
3 tablespoons honey or maple syrup
1 teaspoon vanilla or maple extract
2 tablespoons milk or sour cream
Whip cream cheese, sweetener, and extract together in an electric blender or food processor, until smooth and creamy. Add milk very sparingly, as required, for spreading consistency. The frosting will thicken slightly when refrigerated.
Persimmon Icing
Yield: about 1½ cups
½ cup very ripe Hachiya persimmon pulp
2 teaspoons honey
12 ounces softened cream cheese
Combine all ingredients in a food processor or blender.
---