---
A Note From Nirvair
Sat Nam and greetings to you from New Mexico! It is February and Valentine's Day, so we always take this time to reflect on Love.
Yogi Bhajan, throughout his many years of teaching, had some wonderful perspectives on the topic of "Love." Yogi Bhajan said, on July 29, 1996, "The fact is that if a person has not experienced the love of his or her soul within one's self, there is no chance that this person can go out and love." He goes on to say in this lecture, "If you do not have the sensitivity so that your soul can live in the subtle body – and your subtle body is as sophisticated as anything in the universe can be, if you do not produce elegance, grace, and sophistication in your mind, manners, and attitude, and if you do not come from that infinite altitude and you do not ascend to that altitude, then you cannot descend into love. The higher your being is, from here the love comes."
Speaking of love, I had a birthday last month – my 70th! I am grateful for all the love and prayers that came my way from all over the world. It is occasions like this when I feel the depth and breadth of our KRI family and the incredible power of your blessings. You have to see the birthday cake that Shabd Simran Kaur and Kamal Prem Singh baked for me! It was called the "Yogi from the North" and it was as delicious as it was beautiful.
So, Happy Valentine's Day to all the teachers of KRI. Our present to you are a couple of wonderful booklets that can help you understand two important areas of Yogi Bhajan's teachings.

"Guru Yoga & The Technology of the Tratakum" by Yogi Bhajan (compiled by Gurucharan Singh Khalsa, PhD) PDF Version
"The Art of the Gong in Kundalini Yoga Meditation" by Yogi Bhajan (compiled by Gurucharan Singh Khalsa, PhD) PDF Version
In case you don't know, registration is now open for our Level One Teacher Training Immersion in New Mexico and our Level Two program "Lifecycles and Lifestyles". If you are considering becoming a teacher of Kundalini Yoga as taught by Yogi Bhajan®, I invite you to join us in Espanola this August. And if you are already a Level One certified teacher, then join us, after Summer Solstice Sadhana, for the "Lifecycles and Lifestyles" program that will include many new features. I hope to see you this summer!
In God, I dwell,
Nirvair Singh Khalsa
CEO KRI
---
---
Yoga for Type 2 Diabetes: Scientific Rationale and Clinical Research Evidence
By Nikhil Rayburn and Sat Bir Singh Khalsa, Ph.D.
Type 2 Diabetes Mellitus (DM2), also called adult-onset diabetes, is a metabolic disease that was formerly only diagnosed in midlife but is now impacting younger adults and even children. This disorder is characterized by defects in insulin production and action, resulting in elevated blood glucose levels, which can lead to serious medical consequences. Long-term complications from diabetes account for more adult cases of vision loss, end-stage kidney disease, and amputations than any other disease. In addition, diabetes significantly increases the risk of cardiovascular disease and may be linked to cancer. DM2 is largely a lifestyle disease caused by inadequate physical activity, diets rich in highly-processed foods and refined sugars, and elevated levels of life-stress. Twenty-eight million people in the United States have DM2, and more than 80 million are considered to be at high risk of developing it, a state called prediabetes or metabolic syndrome. Worldwide, more than 350 million people are estimated to have DM2, a disease affecting many developing countries with limited resources.
The high cost and relatively low effectiveness of conventional treatment have resulted in an economic burden estimated to total $322 billion annually in the United States. Conventional treatment aims at controlling glucose levels through medications, education, and behavior change schemes. However, behavior change is notoriously hard to enact because the same environmental and social conditions that gave rise to the disease-causing behavior are still in place. Pharmaceutical treatment drawbacks include dependency, resistance, and adverse long-term effects. Consequently, there has been a concentrated search for non-pharmaceutical treatment and preventative measures. Behavioral treatments such as lifestyle interventions addressing the risk factors of obesity and sedentary activity reduce the development of diabetes by as much as 58% and decrease the need for medications. However, current conventional behavioral lifestyle interventions have limited effectiveness; this is a factor that may likely be improved with yoga.
Yoga interventions address several DM2 risk factors and bring a much-needed holistic approach to DM2 treatment. In yoga, physical exercises are linked to lifestyle and behavioral changes that include diet, relaxation, and stress management. A lesser-known aspect of yoga is the social support that a yoga class or community provides and social support is strongly linked to improved diabetes self-care and clinical outcomes. Yoga is better known for increasing fitness and physical function, thereby improving both glucose metabolism and psychological health. At the same time, yoga promotes and supports weight loss and thereby addresses obesity which is a major cause of DM2 onset and complications. Finally, the two most beneficial and consistent outcomes of yoga are an increase in mind-body awareness and stress-coping ability. This leads to a host of positive downstream effects including improvements in healthy behaviors, avoidance of unhealthy behaviors, better sleep cycles, balanced neuroendocrine status, improved metabolic function, and reduced inflammatory responses. There is convincing research that shows that yoga improves mindfulness and mind-body awareness, and this may well encourage individuals to gravitate to healthy behaviors such as exercise and healthy food choices, and away from unhealthy habits such as consuming junk food. This is all due to their enhanced experience of the positive effects of these behaviors. Evidence suggests that stress may play a major role in the development of diabetes, which is why relaxation techniques, such as are found in yoga, could serve as a very effective complement to other lifestyle modifications. Therefore, there is every reason to believe that yoga should be efficacious in preventing and treating DM2.
Metabolic Regulation
Studies evaluating yoga interventions in patients with DM2 found that yoga normalized metabolic functions which resulted in increased insulin sensitivity, glucose tolerance, and improved lipid profiles. These beneficial effects of yoga on glycemic control are well documented. A recent review in the International Journal of Yoga Therapy looked at the evidence for the benefits of yoga in adults with DM2. Peer-reviewed studies published between 1970 and 2006 looked at the effects of yoga on diabetes and diabetes risk factors in a broad range of outcomes, such as insulin resistance, glucose intolerance, elevated blood pressure, and excess body weight. Each of these factors is strongly implicated in the development and progression of DM2. Despite considerable variability in design, clinical measures, and target populations, most trials reported positive changes in at least one of the outcomes related to DM2 and in clinical outcomes as well. The most recent review of research on yoga therapy for DM2 was published this year by Kim Innes of West Virginia University in the Journal of Diabetes Research. Researchers found 33 papers reporting findings from 25 controlled trials (12 of them RCTs) representing 2170 participating research subjects and concluded that "collectively, the findings suggest that yogic practices may promote significant improvements in several indices of importance in DM2 management, including glycemic control, lipid levels, and body composition. More limited data suggest that yoga may also lower oxidative stress and blood pressure; enhance pulmonary and autonomic function, mood, sleep, and quality of life; and reduce medication use in adults with DM2."
Improved Sense of Well-Being
In a pilot study conducted by Shanti Shanti Kaur Khalsa and Guru Parkash Kaur of the Guru Ram Das Center for Medicine and Humanology (founded by Yogi Bhajan in Espanola, New Mexico to apply the practices of Kundalini Yoga for therapeutic populations), they applied 3 questionnaires to evaluate the effectiveness of an 8-week Kundalini Yoga and lifestyle intervention program in diabetic patients. One of these was the Audit of Diabetes Dependent Quality of Life, which measures individuals' perception of the impact of diabetes on their quality of life. Improvement in quality of life was measured in 9 of 11 participants. The second scale was the Profile of Mood States which consists of subscales measuring the following moods: anger, confusion, depression, fatigue, anxiety, and vigor. There was a statistically significant improvement in all of the above mood states following participation in the diabetes program. The third measure was the Functional Assessment of Chronic Illness Therapy – Spiritual Well-Being, which measures a faith factor as well as a meaning-and-peace factor. There was a statistically significant improvement in spiritual well-being following participation in the diabetes program as measured by this scale. The evaluation showed that most participants found the components of the program extremely helpful especially in the areas of mood, stress management, quality of life, and ability to relax. Although such findings support the efficacy of yoga as a therapeutic intervention to improve quality of life and stress management, larger randomized control trials are required to substantiate the results.
Assist Controlling Glucose Levels
There is now a growing number of studies with larger sample sizes showing that yoga can have a positive impact on diabetes. For example, an Indian study from 2015 highlights the efficacy of yoga in controlling blood glucose levels in patients with DM2. The study was conducted at the Department of Physiology and Diabetic clinic of a teaching hospital over a period of two years. The subjects were 30 middle-aged male diabetic patients and an equal number of non-diabetic volunteers made up the control group. The significant decrease in blood glucose levels after yoga in both the experimental and control groups indicates the potential role of yoga as preventive and treatment strategies for DM2. In addition, there is some reason to believe that yoga may rejuvenate or regenerate beta cells of the pancreas which can normalize insulin production.
Given its positive effects on metabolic regulation, physical well-being, and mental health, yoga can be considered as a cost-effective and non-invasive adjunct therapy for treating DM2. With few exceptions, the studies document beneficial changes in yoga program participants and suggest improvements in several risk indices mentioned previously such as glucose tolerance, insulin sensitivity, lipid profiles, blood pressure, oxidative stress, and pulmonary function. However, several of the current studies have small sample sizes which prevent the generalization of findings. The therapeutic potential of yoga in the face of a worldwide epidemic of diabetes warrants additional research, which will require more funding from our public health institutions. This would likely prove to be a valuable investment given that conventional pharmaceutical treatment comes with a number of side effects and limited efficacy. Yoga is potentially a highly cost-effective protocol to treat and prevent DM2 since it addresses the underlying causes along with symptoms.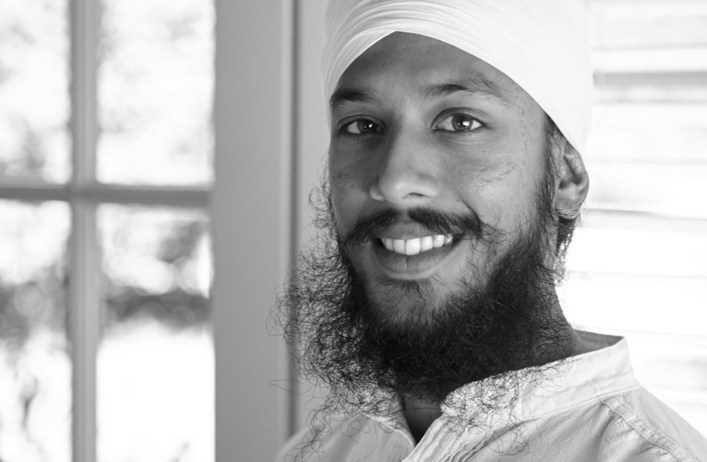 Nikhil Rayburn grew up practicing yoga under mango trees in the tropics. He is a certified Kundalini Yoga teacher and has taught yoga to children and adults in Vermont, New Mexico, Connecticut, India, France, and Mauritius. He is a regular contributor to the Kundalini Research Institute newsletter and explores current yoga research.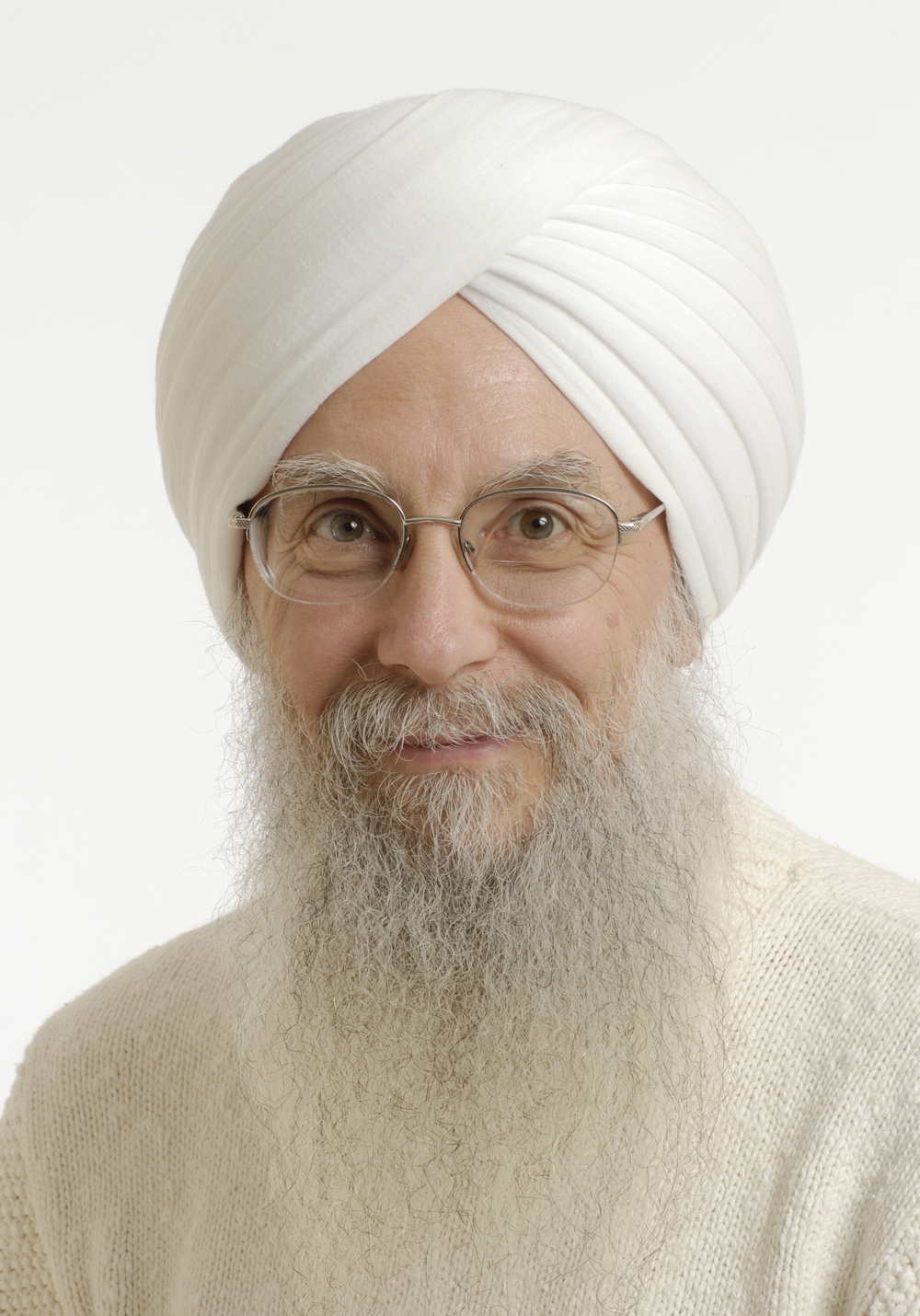 Sat Bir Singh Khalsa, Ph.D. is the KRI Director of Research, Research Director for the Kripalu Center for Yoga & Health, and Assistant Professor of Medicine at Harvard Medical School. He has practiced a Kundalini Yoga lifestyle since 1973 and is a KRI certified Kundalini Yoga instructor. He has conducted research on yoga for insomnia, stress, anxiety disorders, and yoga in public schools. He is editor in chief of the International Journal of Yoga Therapy and The Principles and Practice of Yoga in Health Care and author of the Harvard Medical School ebook Your Brain on Yoga.
---
Providing Care for the Homeless of San Diego
Davinder Singh and Harisimran Kaur Khalsa are two people who make a big difference for those who have found themselves homeless in San Diego. Together, as a beautiful vision and mission of their marriage, they founded the Duwara Consciousness Foundation (DCF) dedicated to helping people, including those less fortunate than us, to come together in a comfortable and safe environment to share meals, experiences, life events, and even deep friendships!
DCF offers the county's only 100% donation-based mobile food operation. With their mobile food-truck, Davinder and Harisimran are committed to providing good, nutritious, hot meals to those who need it most. Right now, they are serving food 3 times a week, offered by welcoming volunteers who serve a big dose of respect and love as well as food. The goals of their project are to alleviate food insecurity, promote nutrition and health, and promote relationship-building for San Diego County's most vulnerable populations. They plan to expand their current food-trailer operation to 10 meal-serving locations per week and are working hard to attract funds and volunteers to make this happen.
But their vision and mission does not stop there! Their next project is a mobile vehicle that will provide 30,000 mobile showers and 7,500 loads of laundry per year for 40,000 people experiencing homelessness in San Diego county. As explained on their website, "Good hygiene is as unattainable as it is critical for our homeless neighbors in San Diego. Many have minimal access to showers or laundry services. At $10-$15 per load at the laundromat, staying fresh is more than a person living on the streets can afford. Lack of hygiene can be a profound detriment to one's dignity and only exacerbates the other problems associated with homelessness and job insecurity."
The cost of the mobile shower bus is $150,000, and DCF is only $30,000 short of making this a reality. To be part of this great project, you can make a donation at duwara.org or at the foundation's Facebook page.
Read more about the work of Davinder and Harisimran at the San Diego Union-Tribune, and take a moment to make a donation now.
---
KRI® Level One Immersion in Bali
Thinking about Bali this spring? Who isn't! Join us for KRI Level One Immersion Training April 25th to May 23rd, 2020.
Bali is a beautiful island of warm sun, soft breezes, and calming vibrations. Join us in the forest village of Ubud, Bali to develop your skills as a Certified Instructor of Kundalini Yoga as taught by Yogi Bhajan®. Last year's Bali Immersion Training sold out, so register now and don't delay!
If you have considered teaching Kundalini Yoga, this is the time for you. Join us for 28 days in Ubud, Bali to develop your skills as a Certified Instructor of Kundalini Yoga. Certification requirements continue for the following 6 months.
Be a teacher in 2020 – Serve your world.
---
KRI Publication Corrections

Here at KRI, we are always seeking to improve the accuracy of our manuals and printed kriyas to ensure that our trainers, teachers, and students get the most authentic delivery of Kundalini Yoga as taught by Yogi Bhajan.
We'd like to bring your attention to several updates that have been issued for The 21 Stages of Meditation – one in 2012 (click here) and again in 2017 (click here). Be sure to make a note in your copy of the book.
All changes to KRI books and manuals may be found here at Publication Corrections, so please check back periodically. And if your eagle-eye spots a typographical error, an error in a kriya, or just something that needs improvement, please contact KRI at publishing@kriteachings.org
---
Sat Nam from The Yogi Bhajan Library of Teachings
Happy Valentine's Day to all the beautiful people of KRI! Did you know that there is a Lecture Topic in the Yogi Bhajan Library of Teachings on "Love"?
Lecture Topics are fun and interesting to use because much of the hard work of searching has already been done for you. From the home page, next to the search bar, you can select Lecture Topics and see what topics have already been researched. See for yourself what Yogi Bhajan says about the rich topic of "Love."
Thank you, again, to all of you who make this resource what it is today! Your continued support allows it to grow and evolve to include all of Yogi Bhajan's lectures in one free resource. Thank You!
In Gratitude,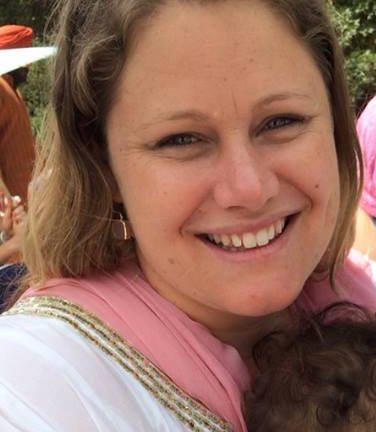 Shabd Simran Kaur Adeniji, Fundraising Coordinator
The Yogi Bhajan Library of Teachings®
Kundalini Research Institute
Email: donations@kriteachings.org
Find us on Facebook "The Yogi Bhajan Library of Teachings"
www.libraryofteachings.com
The Yogi Bhajan Library of Teachings is a non-profit organization and all donations are tax-deductible under IRS code 501(c)(3).
---
KRI Specials for February 2020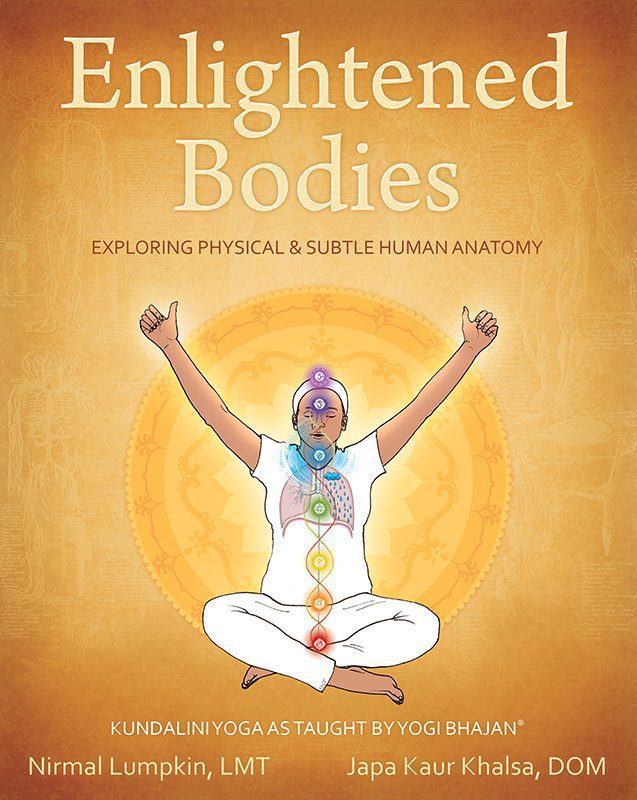 Enlightened Bodies
Exploring Physical and Subtle Human Anatomy
Kundalini Yoga as taught by Yogi Bhajan®
Nirmal Lumpkin, LMT and Japa Kaur Khalsa, DOM
Enlightened Bodies inspires and elevates the approach and study of the human body, interconnecting anatomy, physiology, and ancient yogic teachings. Enlightened Bodies presents the complexities of the body in a refreshing and approachable style, integrating multiple perspectives including:
Human Anatomy
Ayurveda
Kundalini Yoga
Traditional Chinese Medicine
Self-Care
Other lifestyle traditions
This is an essential book for yoga enthusiasts and healthcare practitioners who are looking for a deeper understanding of the human body and ways to incorporate complementary health practices in their treatment plan.
Regular Retail: $39.95
Promo: $33.96
---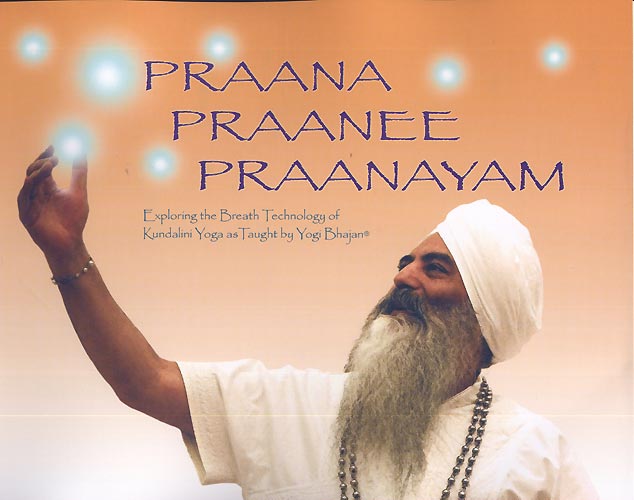 Praana, Praanee, Praanayam
Exploring the Breath Technology of Kundalini Yoga as Taught by Yogi Bhajan ®
Compiled from the Teachings of Yogi Bhajan and illustrated by Harijot Kaur Khalsa
Praana, Praanee, Praanayam is a collection of Yogi Bhajan's quotes and kriyas gathered from lectures throughout his years of teaching in the West. Yogi Bhajan is a Master of praanic energy and these quotes and kriyas can help you to understand and experience who you truly are in the universe of praana.
Regular Retail: $35.00
Promo: $29.75
---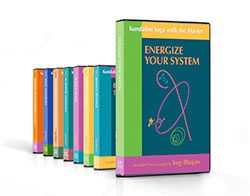 The Kundalini Yoga with the Master DVD Series
The Kundalini Yoga with the Master DVD Series is your chance to practice a demanding physical kriya with Yogi Bhajan. The all new picture-in-picture guide shows the proper posture and timing while you are challenged to "Keep Up!" by the Master himself.
Volume 1: Energize Your System
Featured in Owner's Manual for the Human Body
Among other benefits, this kriya contains exercises to:
– energize the heart chakra and stomach
– give power to the immune system
– adjust the spine
– cleanse the liver and purify the blood
Volume 2: Balance the Vayus
Featured in Owner's Manual for the Human Body
There are five principal Vayus: Praana moving in the heart area; Udaana in the throat; Samaana in the navel region; Apaana in the pelvic floor; and Vyaana which circulates throughout the whole body. This set moves all five Vayus of the body and brings equilibrium to the glandular system.
Volume 3: For Mental Balance
Featured in Owner's Manual for the Human Body
Concludes with Yogi Bhajan playing the gong while you nap. Yogi Bhajan said that by regularly practicing the first and second exercise in this kriya for three minutes each and then repeating frog pose 108 times you can achieve physical and mental health.
Volume 4: Optimum Health
Featured in Owner's Manual for the Human Body
Refine your radiance with Optimum Health. This physically demanding set is balanced with great moments of relaxation including an 11 minute nap to Guru Ram Das Lullybye and a gong meditation.
Volume 5: Automatic Endurance
Featured in the manual Owner's Manual for the Human Body
Let this DVD show you:
– Conscious breath for total self-purification
– The Power of baby pose
– How to develop tolerance, grit and nerves of steel
Volume 6: Wake Up the Body to Handle Stress and Strain
Featured in the manual Owner's Manual for the Human Body
This video contains ideal exercises to do in bed or just out of bed first thing in the morning!
Volume 7: Yogic Salutations
Featured in the manual Self Knowledge
This kriya incorporates a variety of salutations including:
– Narda Pranaam
– Hans Pranaam
– Guru Pranaam
Volume 8: Massage for the Lymphatic System
Featured in the manual Physical Wisdom
Stimulating eliminative movement in the lymphatic system is essential to a strong body and healthy immune system. Give your lymphatic system a massage with this original kriya taught by Yogi Bhajan!
All DVDs in this series:
Regular Retail: $19.95 per DVD
Promo: $16.96 per DVD
Or get the entire set for the everyday low "set price" of $119.70 (25% off full retail)
KRI February Recipe of the Month
From:
From Vegetables with Love
Recipes and Tales from a Yogi's Kitchen
Revised and Expanded New Edition
Siri-Ved Kaur Khalsa
Masoor Daal—Spicy Red Lentils
Yield: 6–8 servings
The rich flavor of this spicy daal takes me straight to rural Punjab in India, where we enjoyed it with fresh-off-the-fire chapattis, homemade yogurt, and achar (mixed spicy pickle). You may use other beans such as brown lentils or moong daal (split and washed/skinned mung beans). For special occasions add a quarter cup of cream at the completion of cooking.
2 cups red lentils (masoor daal)
2 quarts water
3–4 tablespoon chopped fresh ginger (cut in ½-inch matchsticks)
1 rounded teaspoon ground cumin
1 rounded teaspoon ground coriander
¼ cup ghee or oil
1 teaspoon turmeric
½ teaspoon cayenne
1 teaspoon black mustard seeds
1–2 whole dry red chili peppers (more if desired)
Salt
4 tablespoons minced cilantro
1 tablespoon ghee
1 teaspoon cumin seeds
Wash and drain lentils and set aside. Bring water to a boil in a 4-quart pot. Add lentils and boil for 15 minutes. Add chopped ginger, ground cumin, and coriander. Then lower heat to medium and simmer until lentils are very soft (about 30 minutes). Heat ¼ cup ghee in a small frying pan. Add turmeric, cayenne, mustard seeds, and red chiles. When mustard seeds stop popping remove from heat and add to cooking lentils. Cook until beans are extremely soft and flavors are blended. The consistency should be quite soupy, so add water as needed. When it's time to serve, transfer daal to a serving container. Stir in half of the minced cilantro. Heat 1 tablespoon of ghee in a small frying pan over a high flame. Add cumin seeds and fry about 1 minute, until they pop and emit a toasty aroma. Pour this on top of the daal (do not stir). Garnish with remaining cilantro. Add a sprinkling of cayenne and serve.
Trainer's Corner
Upcoming Forums:
Mexico: February 11 – 12 at Rama in Mexico City, Mexico
Brazil: February 22 – 23 in Belo Horizonte, Brazil
Summer Solstice: June 17 – 18 at Hacienda de Guru Ram Das in Espanola, New Mexico, USA
Europe: July 23 – 24 at Domane de Chales, Nouan-le-Fuzelier, France
Contact trainerforum@kriteachings.org for questions.
---