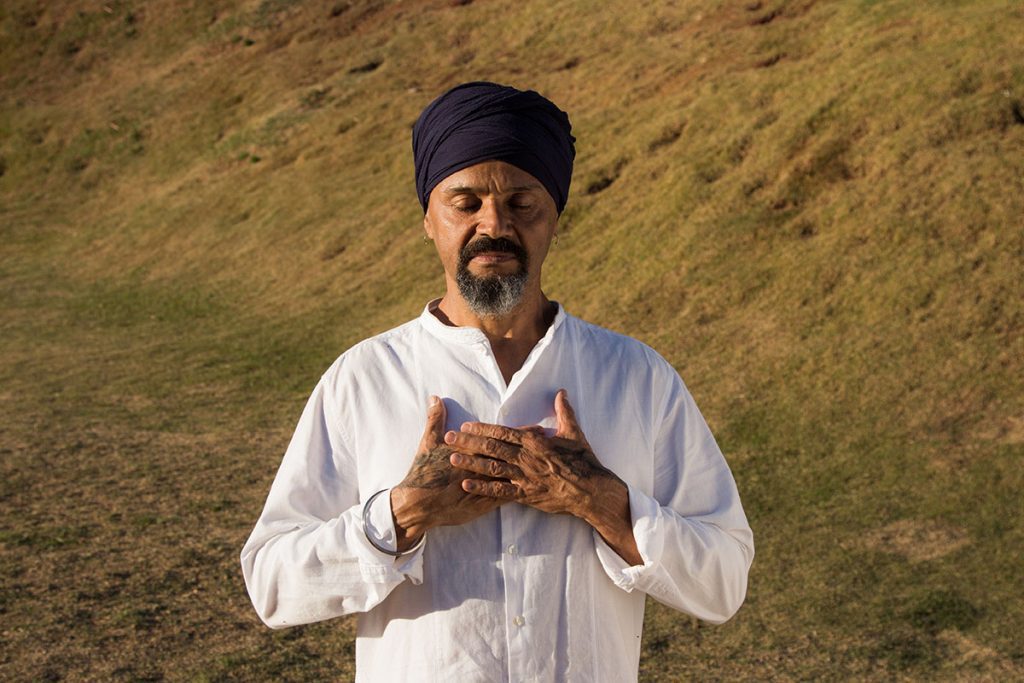 From Me to You
Coming Together
---
Sat Naam and greetings from Maastricht, The Netherlands!
December is often a time for cozy family gatherings, holidays, extended vacations, and kids home from school. The COVID virus is unfortunately going to limit in-person gatherings this year, but that doesn't mean that we need to feel lonely! There are many great online yoga events (including the 3HO Winter Solstice celebration which is moving online – register here!) that can help you connect with your yoga family from the comfort of your home!
With the challenges posed by quarantine and social isolation, we have the opportunity to develop our sensitivity and subtlety to feel held, supported and connected even over a video screen. And while our forced physical separation will be only temporary, the increased sensitivity that we develop now will be a benefit to us for the rest of our lives.
Despite the many blessings of our online connections, living so much more via a screen is increasing the pressure on our nervous systems, making it harder to focus and harder to slow down. It is absolutely essential that we take time each day to turn inward, to connect to our true Self and our innermost heart. Kundalini Yoga is a great practice for this, and KRI is here to help you. The meditation of the month this month will help increase your focus and your subtlety. I hope you will practice with us throughout the month as part of your self-care routine.
As I look forward to 2021, one of the things that excites me is the chance for KRI to focus more on Research. Last month I linked to our science-based online workshops, which we plan to continue to offer every month. And this month we are doing a big year-end fundraising effort to raise money to support rigorous, publishable, scientific investigations into the biomedical effects of Kundalini Yoga practice. Though we may know from our personal experience how well Kundalini Yoga works, getting more scientific evidence will greatly enhance the acceptance of Kundalini Yoga in the broader society. If you can support this important work, in any amount big or small, please make a donation here now.
I pray that you have a safe month, full of love and light. May you find connection and community in as many uplifting ways as you can, and be a positive force of good on the planet.
CEO
Kundalini Research Institute
Meditation of the month
Meditation of the Month with Priti Darshan
Yogic breathing techniques support respiratory health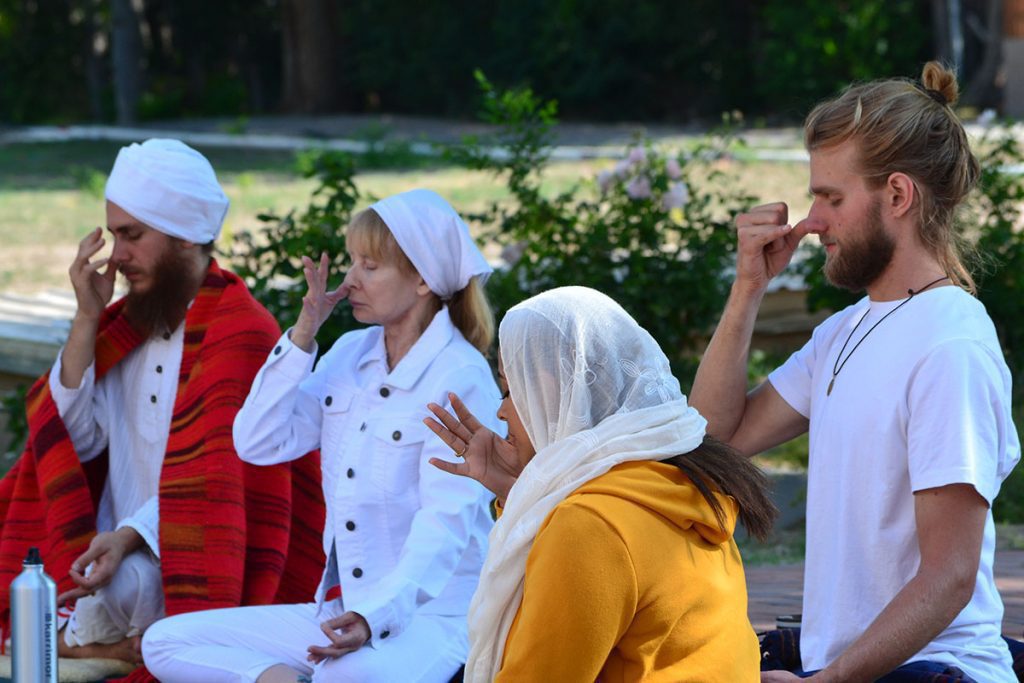 (BPT) – Because it happens automatically, you probably don't put much thought into your breathing. However, the COVID-19 pandemic has brought focused attention to respiratory health. Conscious breathing — the yoga practice of pranayama — can help support respiratory health, mental wellness and the body's physical ability to protect itself.
Pranayama basics and benefits
Pranayama is breath control, and it is a fundamental part of Kundalini Yoga. According to the 3HO Foundation, the average rate of breathing for most people is 16 times per minute. When the rate of breathing increases, or if it becomes rapid and irregular, the mind also becomes disturbed and erratic.
Yoga practitioners believe that your rate of breathing and your state of mind are inseparable. When you learn how to focus your breath, you have more control over your mind, which influences mental well-being by reducing stress and calming negative responses.
Beyond mental wellness, researchers have found that mindful breathing also supports physical wellness. In controlling your breath, you can help strengthen the immune system and support the body's response to disease. This is particularly important when it comes to respiratory health.
"Yoga – A Remedy to Respiratory Illness" by Dr. Sripriya Krishnan states: "Research studies report that many people with serious respiratory ailments have found a solution in yoga. As the mind is calmed the hyper-reactivity that causes diseases such as bronchial asthma and nasal allergy is reduced. Yoga also strengthens the immune system, so chronic infections are less likely. Finally, if the lungs are permanently damaged, as in chronic bronchitis, yoga teaches how to improve the mechanical efficiency of our breathing and make the most of our lung capacity."
Start a pranayama practice at home
With heightened awareness of respiratory wellness, many people are exploring the breathing exercises of pranayama at home. Here are two simple Kundalini Yoga breathing techniques you can practice anywhere to improve your respiratory health:
Technique 1: Long deep breathing
Long deep breathing uses the full capacity of the lungs by utilizing the three parts of the lungs: abdominal or lower, chest or middle, clavicular or upper. Begin the inhale with an abdominal breath. Then add the chest breath and finish with a clavicular breath. All three are done in a smooth motion.
Start the exhale by relaxing the clavicle, then slowly emptying the chest. Finally, pull in the abdomen to force out any remaining air.
Breathe through the nose, and focus on gradually slowing your breath.
Continue for 26 breaths, or 3-31 minutes.
Technique 2: Alternate nostril breathing
Sit in a comfortable position either on the floor or in a chair and maintain a straight spine. Using the thumb and index fingers of the right hand, make a "U" and use the thumb to close off the right nostril and the index finger to close off the left nostril.
Close the left nostril, inhale deeply through the right nostril. At the end of the inhale, close the right nostril and exhale through the left nostril.
Now inhale through the left nostril fully and deeply, then close the left nostril and exhale through the right one.
Again, inhale through the right nostril and continue alternate nostril breathing. The breath must be complete and full on both the inhalation and exhalation cycles, keeping the shoulders without tension and the body relaxed.
Continue for 3-5 minutes.
To end, inhale deeply, hold the breath a few seconds, lower the hand and exhale.
Controlled breathing through pranayama can help improve respiratory health, which is even more important during the coronavirus pandemic. To learn more visit kundaliniresearchinstitute.org and 3ho.org.
Your rate of breathing and your state of mind are inseparable.
The slower your rate of breathing, the more control you have over your mind.
The mind follows the breath, and the body follows the mind.
My Personal Journey Through the Level 2 Program
by Shama Kaur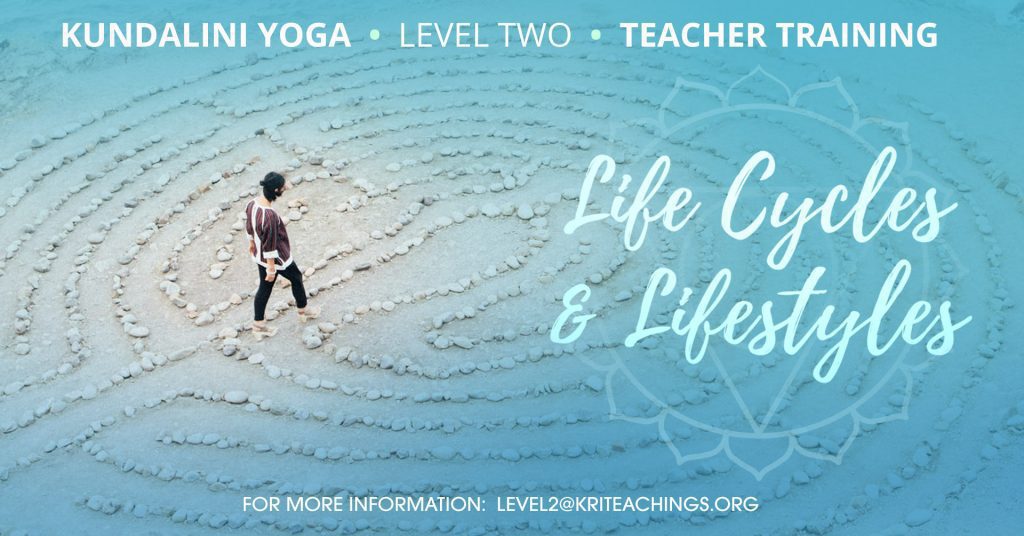 Sat Naam!
I am writing to you from my home in Cairo, just a few days after the completion of our Level 2 Mind & Meditation Teacher Training Program which I was co-leading together with Guru Jiwan Kaur.
As I delivered this training and watched the trainees express wonder, excitement and curiosity at the teachings, I was reminded of how the Level 2 courses impacted my growth as a being, as a teacher and trainer.
I started taking the Level 2 modules in 2013, about two years after I completed my Level 1 Teacher Training Program.
To be very honest, I remember feeling quite lost while I was in the modules, as though the information being shared was too dense and I couldn't quite grasp it. However without really consciously realizing it, the teachings were impacting me deeply in subtle and profound ways.
What really helped crystallise the contents of the course was the post-program group work. My small group consisted of five to six Kundalini Yoga teachers from around the world. We met once a week on Skype to discuss our triumphs and challenges in applying the teachings in our lives. We worked together diligently over ninety days. Even though it was not easy to synchronise with strong personality types, the experience taught me where my areas of strength and weaknesses were in relationships. I remember that I enjoyed being part of a spiritual family and building relationships with other kundalini teachers from around the world.
Something else that I found special about the Level 2 courses, is that they introduced me to meditating for thirty-one minutes a day for ninety days on my own. During the Level Two journey that was a total of five meditations of thirty-one minutes each! Can you imagine how much these experiences train the mind-body to be still and go into shuniya?
Before the Level 2 courses, I was convinced that the physical aspect of Kundalini Yoga is what I resonated with most and that meditation was not really for me. And this is now far from the truth! Today, nine years later, I see how deep meditative practices are really my bread and butter. I don't think I would have been able to deepen my meditative practice to this point without the experience of undergoing the Level 2 courses.
The aspect that I appreciate the most about the Level 2 courses is how they bring the teachings to a practical/hands on-level. For example, when I completed the Level 1 journey, I was quite hypnotised with the plethora of kriyas and meditations and the opportunity to go out and teach and develop various programs for different populations and with the prospects of exploring new dietary changes. I felt really high in the sky; I was filled with excitement, ambition, creativity and joy for the many possibilities out there.
Now when I look back, I see that I was all over the place; literally teaching in a gazillion places without paying attention to my needs for rest and recuperation. I was distracted by the prospects of creative ideas and moving in multiple directions without taking a moment to assess, wait and ask myself, " is this really what I am meant to do?"
Fortunately, the Level 2 courses gave me the space to wait and assess which helped me better understand myself. I became aware of all the traps that I can fall into, for example when my mind is not trained be neutral (Mind & Mediation), when I work more than I rest and stress eats me up (Stress and Vitality), when I avoid creating relationships to protect myself from pain or when I attach to relationships that are really toxic out of fear of being alone (Authentic Relationships) and when I am a slave to demoting lifestyle habits that are reducing my pranic flow (Lifestyle and Life Cycles).
The Level 2 courses gave me the tools to take it a step further. With regular self assessment, they helped me assess where I am in relation to the ideal and they offered me tools to restore my equilibrium. Whenever I felt stuck, I watched one for the videos or practiced a meditation or a Kriya followed with a self reflection exercise from the manual. I felt like I was my own doctor.
Now speaking as a Trainer who has taught a couple of Level 2 modules, what I notice is that it is very different from teaching a Level 1 course because it focuses on bringing trainees to a self understanding through their own words, experiences and interactive discussions rather than receiving information from the trainer. It's really experiential. And the results of the training unfolds within the ninety days following the course.
If you would like to begin your Level 2 transformation journey, I would recommend doing one Level 2 a year. Although there was one year where I did two, I felt that it was too much. My personal experience is that it took me about a year to digest and apply the Level 2 contents in my daily life.
So, are you ready to embark on a Level 2 training?
Shama Kaur
Find out more about our upcoming Level Two Courses
Recipe of the Month – December 2020
Scrambled Tofu with Ginger & Green Onions
Extract from "From Vegetables, with Love", by Siri Ved Kaur Khalsa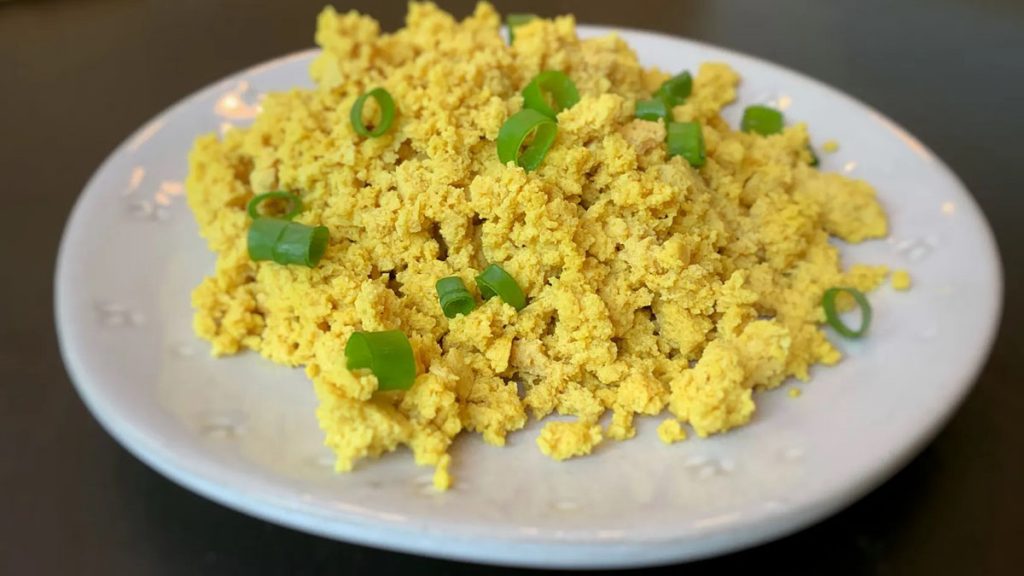 The month of December is marked by spending time with family and dear ones under the same roof, waking and having a cozy family breakfast. We share with you a perfect breakfast recipe to share with your loved ones during this season "Scrambled Tofu with Ginger and Green Onions". Enjoy this savory breakfast by itself or over toast. It is also great as a topping or side dish with steamed or sautéed vegetables for lunch or dinner. For a little variety, you can modify this recipe by adding 8-10 sliced mushrooms and saute before adding the tofu.
Ingredients:
2 14-ounce cartons firm tofu
¼ cup ghee or oil
1 tablespoon minced fresh ginger
1 teaspoon turmeric
¼ teaspoon pepper
1 bunch green onions, chopped
Tamari soy sauce, Bragg Liquid Aminos, and lemon juice to taste (all optional to your liking)
2-3 tablespoons chopped cilantro
Drain tofu and mash or cut into small cubes. Set aside. Heat ghee or oil in a stir-fry pan over medium heat. Sauté ginger for 3–4 minutes. Add turmeric and pepper and sauté 1 minute longer. Add tofu and green onions. Stir and heat thoroughly (mash tofu with fork if you wish), cooking out extra water until desired consistency is attained. Season with tamari, Bragg Aminos and lemon juice to taste. Garnish with chopped cilantro.
Yield: 4-6 servings
KRI Presents!
Friday, December 18th, 2020 from 12-14 hrs. EST
Join us with special guest Snatam Kaur as we support our yoga community in helping the environment!
Access is FREE, donations are welcome. KRI will donate all proceeds to the World Wildlife Fund. Donation link: paypal.me/kri108
Global Planetary Health is our physical health! As a Kundalini Yoga Teacher you have a platform; use your time to educate people about the environment.
Join us for a special holiday live Zoom class: Friday December 18, 2020 from 12-2 EST (your registration fee will go to the World Wildlife Fund)
You will leave with:
Practical life tips that are easy to do and stop environmentally bad habits
Exercise your power as a consumer: Eat local & and eat organic
Resources: plastic-free with easy recipes
If you can meditate for 11 minutes a day, you can make an effort every day for the planet!
Look at your own carbon footprint and share on social media your activism
Springboard together into activism and care for Mother Earth!
and yes we will chant together, merging our voices to uplift this planet and heal our Earth.
Presenter: Snatam Kaur
Presenter's bio:
Through inspirational concerts, workshops, immersion courses, and retreats, the much-beloved devotional singer and Grammy-nominated recording artist Snatam Kaur shares the power of Sikh sacred mantras with all the world. Possessed of an incandescently luminous voice and a deep knowledge of Kundalini yoga, her concerts and events are joyous occasions and a source of solace for our troubled times.
"A big focus in all I'm doing now is simply coming back to 'I am love' and feeling that vibration of love," she says. "There's such a feeling of divisiveness in the world now—division amongst each other, and division within ourselves in the form of either shame, guilt, fear or anger. Mantra is powerful in awakening us back to what it means to be loving to ourselves, and loving toward our neighbors who may not agree with us. It's really from that place of love that we can find the language to work together—to be together."
---
Hawaii
Aloha Ohana,
No matter what path you chose or how you chose to walk your path, it is all one path. In this one path, nobody gets left behind or forgotten. We are all coming together in solidarity to support each other on this journey of life. We are coming together to bring you a transformative experience to bring the mind, body, and spirit to school.
Take a moment to close your eyes and get lost in the feeling of the thought of Hawaii.
Do you feel that peace and softening in your nervous system? The oceans and Hawaiian trade winds are calling us in.
This training marks a turn for KRI. We are changing. We are evolving with the times. We are healing and we are slowly purging outdated programming. As we continue to evolve with the integrity and the spirit of nature, we want you to join us in this walk. We are calling forth the next generation of teachers, the next generation of leaders, and the next generation of awakened consciousness.
This teacher training is calling in the future and we want you to be a part of it. You are who we have been looking for. Yes, you! Your unique identity, conditioning, and work you have been doing has prepared you for this training. We want to be a part of your journey and supporting you in your work in healing and in shining your radiance out into the world as a Kundalini Yoga Teacher.
As we travel through the spiral of life, we continue to uncover the present moment filled with mystery and the manifestations of our consciousness. We practice tuning our minds to presence, opening our hearts, and healing wounded fragments of our psyche.
Now more than ever does our path call us to explore the depths of our awakening and uncovering the truth of our Self.
Let's come together for this unique experience of 6 months online and 10 days in Hawaii.
Click Here to Register
https://na.eventscloud.com/website/20029/home/
Year End Fundraising