---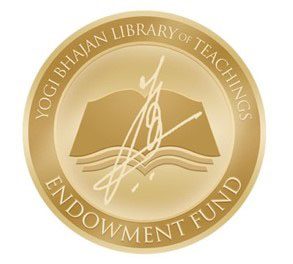 The Yogi Bhajan Library of Teachings Endowment Fund

SUPPORT THE KUNDALINI RESEARCH INSTITUTE & THE LIBRARY OF TEACHINGS

---
A Note From Nirvair
Sat Nam.
Greetings from New Mexico where spring is in full swing!
May is a great month – two celebrations in the United States are very much in alignment with Yogi Bhajan's teachings and mission – Mother's Day and Teachers' Day. Yogi Bhajan talks about the innate compassion of the mother in this July 5th, 1976 lecture.
"Many exploit this human creature, so much insult this human creature is going through, and so much abuse this human creature is going through. Still, this human creature maintains radiance and the grace because this human creature, known as a woman, is actually the fountain of the Divine Spirit.
"Now, I challenge the entirety of science. I challenge those who think that the whole world is in their hand. What I say to them is, 'You can produce anything, but you cannot produce a system that has the intelligence of a mother's compassion.' It's impossible. Because the day they can produce the intelligence of a mother's compassion, they can produce God. Actually, there is no difference between the two."
And this is what Yogi Bhajan said on August 2nd, 1997 about the faculty, beauty, and character of a Teacher.
"The greatest faculty of a teacher is they may look like kings, but they live like fakirs (ascetic monks). There is no harm in showing riches and grace and all that. For a commoner, that is fine. But in his heart, the teacher is the humblest of the humblest humble. That is the beauty of the teacher. A teacher is direct, commanding on the problem. A teacher speaks direct, confronting the student and elevating the student. A teacher speaks very personally, but himself or herself remain impersonal.
"The character of the teacher is that if they can honor their master if they can honor their teacher, they will be a very honorable teacher. If they don't, they will be S…H…*…T. I don't want to pronounce that word but ultimately, they have to eat it themselves – there is no one else. Because when you cannot trust the one who taught you, you cannot trust what you have learned. And when you cannot trust what you have learned, that is a tragedy!
"So, that is why we say, it is not in God we trust, it is in God we dwell. A teacher of the Aquarian Age will not say, 'In God I trust," he shall say, 'In God, I dwell.'"
If you are thinking about becoming a teacher, please come and share with us in the experience of beautiful New Mexico this summer. The KRI Immersion program will be in Espanola on August 3rd through August 30th, 2019. This is the Aquarian Teacher International Teacher Training Level One program in Kundalini Yoga as taught by Yogi Bhajan®. I really look forward to this every summer. Students come from all over the world, and it is great fun for me to get to know our new teachers personally.

With spring here, it is natural to think about renewing yourself. If you are already a Level One certified instructor, consider coming to KRI Level Two Vitality and Stress in Espanola. The program has been updated, wonderfully revised, and completely renewed. Spend the week with us at Hacienda de Guru Ram Das this summer and revitalize yourself. Deva Kaur from Florida USA, Ravi Kaur of South Africa, Devinder Kaur from Canada, and I will present this Level Two module June 23rd through June 30th. The kriyas, processes, and lectures by Yogi Bhajan are magnificent, and it is just what we all need to navigate through all this challenging time of life.
Many blessings to all the Mothers and Teachers on this planet!
In God I dwell,
Nirvair Singh Khalsa
CEO KRI
---
---
Vitality and Stress 2.0– It is all new!

Kundalini Yoga Level Two Teacher Training module Vitality and Stress has undergone a complete renewal with fresh new classes, lectures, and meditations. Years of preparation, hard work, and research led to something quite amazing! Even if you have taken Vitality and Stress in the past, this exciting new information and presentation will broaden your awareness and improve your ability to guide others. Do not miss this change to be part of the inaugural class of the new Vitality and Stress in New Mexico this summer, June 23-30th.
This is your time to dive deep into the teachings of Yogi Bhajan and revitalize your spirit. Vitality and Stress is six days with 50 hours of yoga, meditation, and deep, interactive discussion. It is an advanced and intensive training where you profoundly connect to your own strength and discover that consciousness is the core of your vitality. You will work to identify and remove your own sources of stress that deplete your energy and learn ways to heal emotional fatigue and cold depression in yourself and others.
The KRI Level Two Transformation program is a five-module, 310-hour program that takes a minimum of two years to complete. Level One certification is a prerequisite to Level Two training. You will cultivate the practice of self-assessment, clear subconscious blocks, and develops personal and spiritual maturity throughout the Level Two training program. By honestly applying yourself to the study and practice of these five modules, you will undoubtedly be deeply transformed.
You can take each of the modules with a different training team if you want or take all five from the same team – it is up to you. There are over 150 Level Two programs around the world! Completion of the five modules of Level Two, which you can take in any order, opens the doors of consciousness and earns the student the certification of Practitioner. Start your journey to Level Two certification this summer with the all-new Vitality and Stress at the Mother Ashram in Espanola, NM.
"After the first 30 days of the 90-day meditation and practice, I noticed a number of subtle shifts in my physical and energetic bodies, including needing less sleep, having more physical and mental energy, and being relaxed in my body while bright and attentive in my mind. This training program taught me to recognize what I need in my diet, rest, yoga practice, and meditation, to successfully change habits for vitality and victory.
"Yogi Bhajan said 'your subconscious personality persuades you to many actions by sixty percent.' This Level 2 Transformation module has moved the dial for me, into greater consciousness. I recommend this training program to anyone who is ready to change stress-energy to vital-energy. Sat Nam."
Nam Hari Kaur, New York City and Berkeley, CA
---
Kundalini Yoga Teacher Training Level Three – The Path toward Realization

The KRI Level Three program is a personal journey to self-realization through deep meditation, selfless service to others, and participation with peers in self-reflection. If you have completed your Level Two certification, beginning your Level Three journey is the path ahead of you. Take a moment and listen to these brief testimonials about the Level Three experience. Isn't it time you experienced the growth of Level Three for yourself?
"In Level Three, one becomes a teacher, a teacher of truth and spirit. You develop the ability to penetrate and communicate through your presence alone and uplift the students through your subtle body. This is the teacher of the Aquarian Age, the Aquarian Teacher. Students experience the truth within them through your intention, projection, and purity." – Yogi Bhajan, 1996.
Successful completion of the Level Three program earns you the highly respected certification of Teacher.
---
---
Research on Yoga for Pregnancy
by Nikhil Ramburn and Sat Bir Singh Khalsa, Ph.D.

Pregnancy may be accompanied by several uncomfortable symptoms, which vary from woman to woman. Some common discomforts include backache, sciatica, and hip aches which could be caused by weight-gain, changes in center of gravity, and a loosening of the pelvic joints. Another common challenge is the development of varicose veins due to the increased pressure on the legs, the pelvic veins, and the increased blood volume. In addition, due to the increased pressure on the rectum and perineum and the increased likelihood of becoming constipated in later stages of pregnancy, it is common for women to develop hemorrhoids. Heartburn is another common pathology caused by pressure on the intestines and stomach. Finally, other prevalent challenges in pregnancy include nausea and vomiting, edema, incontinence, and headaches. Apart from physical discomfort, women may also experience psychological changes, with between 14-23% of women struggling with depression during pregnancy. While quality of life scores during pregnancy tend to be very good, some risky areas include partner life satisfaction, the limitations of physical changes, and fears surrounding labor.
Pregnant women are increasingly turning to yoga as a complementary and integrative modality to manage the physiological and psychological challenges of pregnancy. Yoga helps to tone the deep muscles of the spine along with the abdominal muscles that support the spine (these muscles are known as the "core"), which facilitates the recruitment of these deep muscle fibers for stabilization. As a result, yoga may be effective in alleviating leg cramps, backache, and strengthening the pelvic floor. In addition, yoga exercises may help with venous blood return thereby mitigating varicose veins and improve fluid circulation to prevent edema. It appears that yoga may also improve placental perfusion and alleviate endothelial dysfunction thereby reducing the risk of pregnancy-related disorders such as intrauterine growth restriction (IUGR), pregnancy-induced hypertension (PIH), and preeclampsia. Yoga also encourages relaxation, internal focus, and slowed breathing patterns, which are useful to manage fears, anxiety, and depression as well as prepare the practitioner for childbirth. Yoga classes may also provide a supportive environment where women can share their experiences, which may relieve feelings of loneliness and improve quality of life.
Several qualitative reports support the benefits of prenatal yoga, such as a 2017 study from the Department of Obstetrics, Gynecology and Women's Health at Saint Louis University, MO. Over six months, fifty-two (52) women were randomized into either a yoga group engaged in a one-hour yoga class or a control group that received a presentation on exercise, nutrition, and obesity in pregnancy. The study highlighted a shift in attitude whereby women who participated in yoga reported a more positive attitude towards exercise and yoga. For example, yoga participants felt that yoga was a low intensity exercise that would not hurt their baby and gained self-efficacy by agreeing that they could impact their weight gain in pregnancy with regular exercise. A more recent 2019 study also found that prenatal yoga increases self-efficacy for labor by building confidence and competence by positive story-telling, affirmative language, pain management strategies, and a lower somatic response to stress. The stress management benefits were found to be of particular benefit to pregnant, urban, African-American adolescents who have high rates of stress and depression during pregnancy as well as higher rates of adverse pregnancy outcomes. Indeed, a 2015 community-based qualitative study found that focus groups of low-income pregnant African-American teenagers were interested in yoga classes for stress/depression management and relationship building. Health care providers should focus on these needs when designing future intervention strategies.
There is currently a growing body of evidence supporting the use of yoga interventions in pregnancy. A 2015 review of the literature examined 15 articles from the USA, India, Taiwan, Korea and Thailand published from 2008 to December 2013. The researchers concluded that 10 of those studies showed positive changes in maternal psychological or birth outcomes. Another review of Randomized Control Trials (RCTs) from 2004 to 2014 concluded that yoga interventions presented with lower incidences of prenatal disorders, lower levels of pain and stress, and higher scores in relationship. In addition, the researchers found that yoga was more effective than walking or standard prenatal exercises. Furthermore in 2017 after a systematic review of interventions targeting pregnancy-related low back and pelvic pain (PR-LBPP), the authors concluded that yoga may provide pain relief for PR-LBPP as well as some meaningful functional improvements.
Indeed, yoga may contribute to a reduction of pregnancy discomfort and so researchers in Taiwan set out to measure the impact of yoga on women in the third trimester of pregnancy. The experimental subjects took part in a 12-14-week prenatal yoga program of 3 sessions per week and reported significantly fewer pregnancy discomforts than a control group. A 2014 study from Brazil also found yoga to be effective at reducing pain in pregnant women, specifically lumbopelvic pain, which is a major problem for the majority of pregnant women. In this study, pregnant women were randomized to either a yoga group or a postural orientation group based on an instructional pamphlet for a 10-week intervention. The yoga sessions consisted of traditional Hatha yoga poses as well as focused breathing patterns, introspection, meditation, and relaxation. Pain intensity was assessed at the beginning and end of each session and researchers found that the median pain score was lower in the yoga group. The experimental group also had a decreased response to lumbar and posterior pelvic pain provocation tests.
In addition to the physical benefits highlighted above, yoga may also be an effective strategy to address the stress experienced during pregnancy. The natural bio-physio-psycho-social changes of pregnancy may cause increases in stress and researchers from the Swami Vivekananda Yoga Research Foundation in India aimed to ascertain whether an integrated yoga practice could decrease the stress response in healthy pregnant women. The researchers found that, not only did perceived stress decrease by 31.57% in the yoga group, it actually increased by 6.60% in the control group. In addition, the guided relaxation period in the yoga group correlated with increased parasympathetic activity and decreased sympathetic activity as measured by frequency bands on the heart rate variability spectrum. In a landmark study, researchers examined the effect of prenatal yoga on the stress and immunity salivary biomarkers from 16 to 36 weeks of gestation. Ninety-four healthy pregnant women were randomized to either the yoga intervention or a routine prenatal care. The intervention consisted of two weekly 70-min yoga sessions. Salivary cortisol (stress marker) and immunoglobulin A (immunity marker) levels were collected before and after yoga every 4 weeks. The results revealed that the intervention group had lower salivary cortisol and higher immunoglobulin levels, and infants born to women in the intervention group weighed more than those born to the control group. These findings indicate that prenatal yoga can significantly reduce pregnant women's stress and enhance their immune function thereby suggesting it is a viable therapy for this population.
Another common psychological challenge of pregnancy is depression with up to 20% of pregnant women in the US experiencing depressive symptoms. The numbers are similar in Korea where researchers set out to determine the effectiveness of yoga in the management of prenatal depression. Their review of the literature included six RCTs, and the authors determined that integrated yoga interventions, including relaxation, visualization, breathing patterns or meditation, were associated with a significant decrease in depression levels. However, purely physical-exercise-based interventions did not achieve statistical significance in their improvement of depression scores. A more recent metanalysis from 2019 by the National University Hospital in Singapore included six (6) studies with a total of 405 pregnant women. Researchers found a statistically significant improvement in mood associated with yoga interventions. Despite the promise of yoga as a complement or alternative to pharmacological options, the authors note that the evidence is preliminary and participants only had mild depression. Nonetheless, these improvements are significant since a prompt and effective treatment of maternal depression during pregnancy is important, as depression is an independent predictor of negative maternal and fetal outcomes.
Despite the limitations of small sample sizes, lack of consistent randomization, different outcome measures and varying intervention lengths, the current body of evidence highlights that yoga is a promising modality to address a variety of physical and psychological health challenges in pregnancy. Although yoga is generally considered safe in pregnancy, pregnant women are advised to avoid hot yoga due to the increased risk of neural tube defects and other malformations among fetuses exposed to excessive heat as well as the risk of overstretching due to muscle and ligament laxity in pregnancy. Finally, researchers in Taiwan are experimenting with social media to deliver mindful yoga programs for pregnant women and finding that this new approach, using technology, may be a feasible way to reach women in the comfort of their own homes.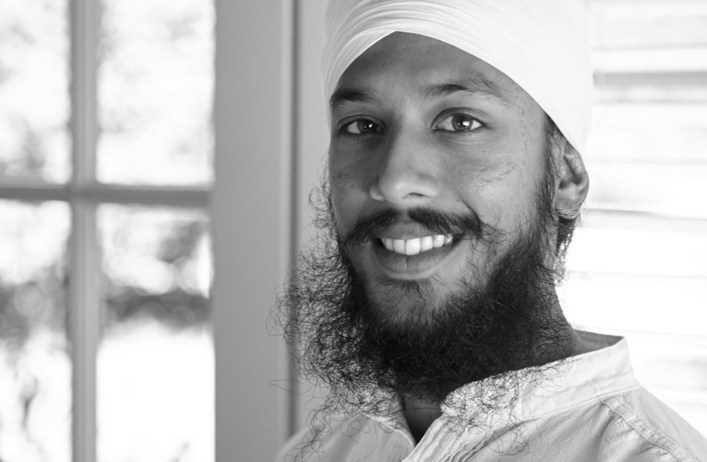 Nikhil Rayburn grew up practicing yoga under mango trees in the tropics. He is a certified Kundalini Yoga teacher and has taught yoga to children and adults in Vermont, New Mexico, Connecticut, India, France, and Mauritius. He is a regular contributor to the Kundalini Research Institute newsletter and explores current yoga research.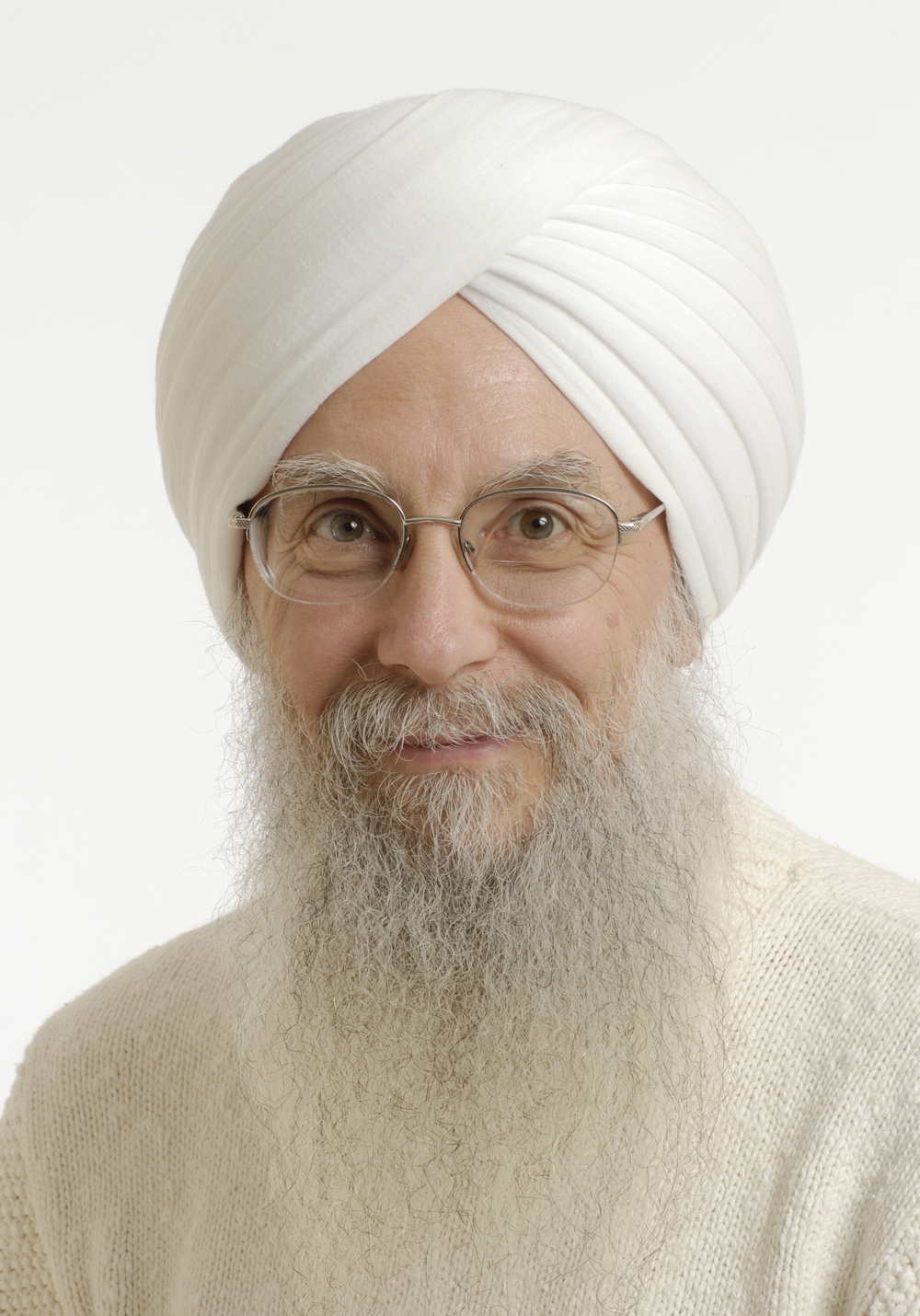 Sat Bir Singh Khalsa, Ph.D. is the KRI Director of Research, Research Director for the Kripalu Center for Yoga & Health, and Assistant Professor of Medicine at Harvard Medical School. He has practiced a Kundalini Yoga lifestyle since 1973 and is a KRI certified Kundalini Yoga instructor. He has conducted research on yoga for insomnia, stress, anxiety disorders, and yoga in public schools. He is editor in chief of the International Journal of Yoga Therapy and The Principles and Practice of Yoga in Health Care and author of the Harvard Medical School ebook Your Brain on Yoga.
---
Back to Basics

The Neutral Mind – Quick! You have Nine Seconds
The Neutral Mind, the 4th body, is the abode of your intuition. From here, you look at the whole play of life with insight and compassion. The Neutral Mind evaluates the input of your Negative and Positive Minds (and the rest of the Ten Bodies as well) and gives you guidance within a frame of nine seconds. It has a very intuitive vantage point.
If your Neutral Mind is weak, you may have a hard time making decisions. You'll have the habit of feeling victimized by life because you don't know how to integrate your experiences and find meaning in them. You may have a hard time seeing beyond the polarities of life on Earth and tuning into the great cosmic scheme of things. As explained by Yogi Bhajan on December 14, 1988.
"Let me tell you something – as a human being, whether you are religious or non-religious, whether you are rich or you are poor, whether you are good or you are bad, it does not make any difference in the secret of success. The secret of success is that you must develop yourself to answer anything in nine seconds. Your free will, the gap period in life, is nine seconds. Beyond nine seconds in your life, exists nothing. Not only in nine seconds should you answer anything, in nine seconds you should answer everything, and it has to be a hundred percent correct. There is no chance in your life except for nine seconds. Can you believe it? In nine seconds, you should give a correct answer to any challenge and that is how the human brain is made. Human brains are not made the way you use them. You use your human brain for shallow things and use your life energy for shallow things. When your life energy is used for shallow things, you have no energy to create the answer when deep questions, deep crisis, deep confrontations come. Period. That's how you suffer in your life."
How does one develop the ability to answer anything within nine seconds? Develop your stillness and intuition through meditation. Try this one for 40 days. "Meditation for Self-Blessing Guidance by Intuition."
---
Sat Nam from The Yogi Bhajan Library of Teachings®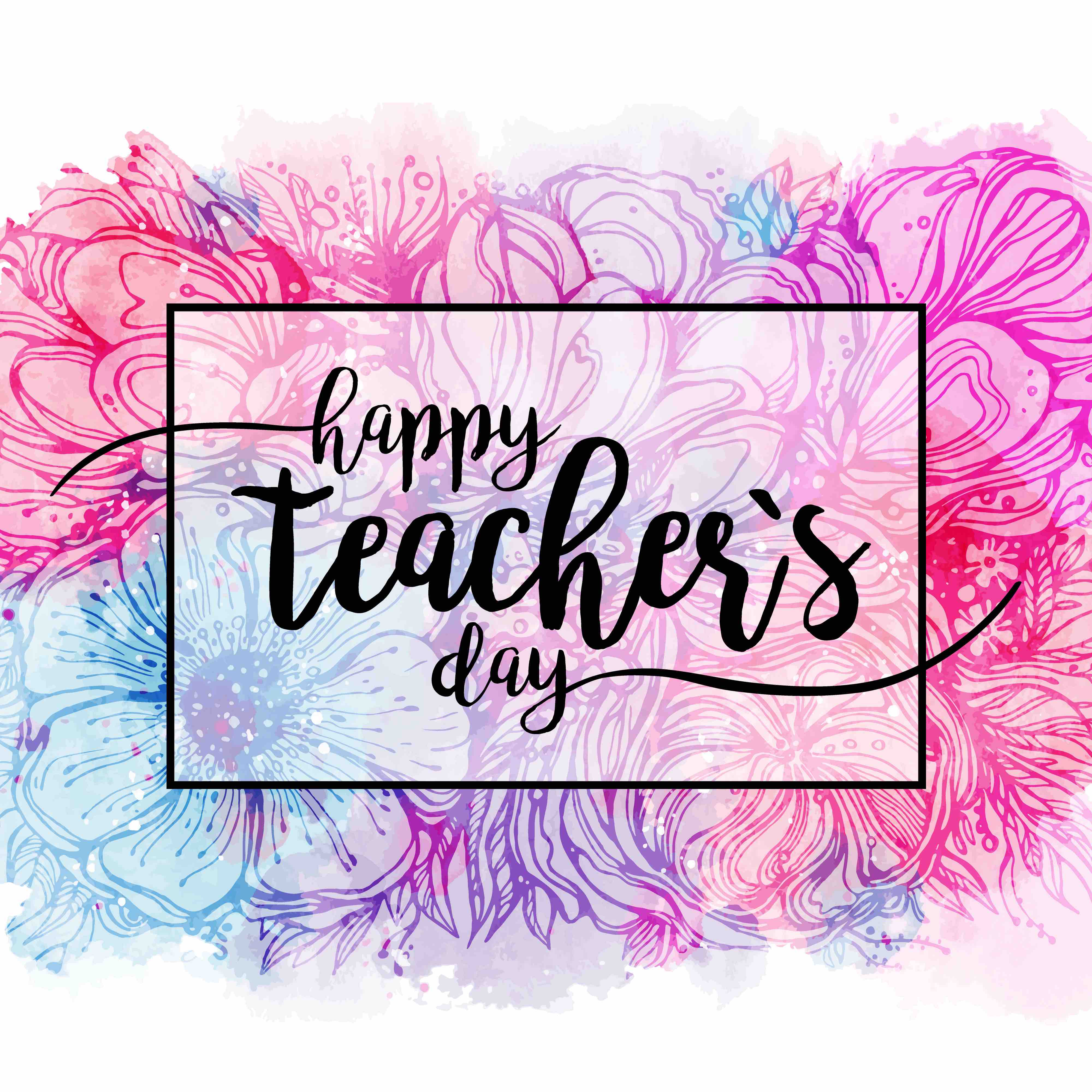 This month, we celebrate Teacher's Day in the United States on May 7 – a big shout out to teachers, everywhere, including all of our wonderful Kundalini Yoga teachers. One thing I love about working for the Library of Teachings is that the KRI staff are all dedicated practitioners, and many are teachers, of Kundalini Yoga as taught by Yogi Bhajan®.
From May 4th to May 10th, we are hosting the annual Spring Fund Drive for the Yogi Bhajan Library of Teachings® to raise funds to support the maintenance and development of the Library. Beginning with the May new moon, we will be exploring the Library of Teachings through the eyes of the people who work here at KRI, showing you the ways they use the Library. Maybe you will see something new and be inspired to expand how you use the Library of Teachings. I think you will find their perspective interesting and motivating in your own journey with © the teachings of Yogi Bhajan.
For those of you who have already contributed to our Spring Fund Drive, thank you! As many of you know, even though the searchable database is incredible, there is more work to do! The focus of The Yogi Bhajan Library of Teachings continues to center on archiving, digitizing, transcribing, and editing the thousands more lectures, kriyas, and yoga sets by Yogi Bhajan. The Library of Teachings is funded by donations from you, the global community of students, teachers, and practitioners. We rely on your donations to make possible our ongoing programs and to undertake important new initiatives. Donors like you have built this database resource over the past 15 years, and we sincerely hope you will be able to donate again this year.
Tune-in to your inbox for our emails or if you have missed any of the emails, visit our The Yogi Bhajan Library of Teachings Facebook page to catch up!
In Gratitude,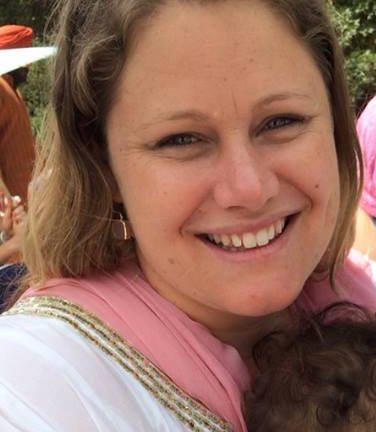 Shabd Simran Kaur Adeniji, Fundraising Coordinator
The Yogi Bhajan Library of Teachings®
Kundalini Research Institute
Email: donations@kriteachings.org
Find us on Facebook "The Yogi Bhajan Library of Teachings"
www.libraryofteachings.com
The Yogi Bhajan Library of Teachings® is a non-profit organization and all donations are tax deductible under IRS code 501(c)(3).
---
KRI May 2019 Specials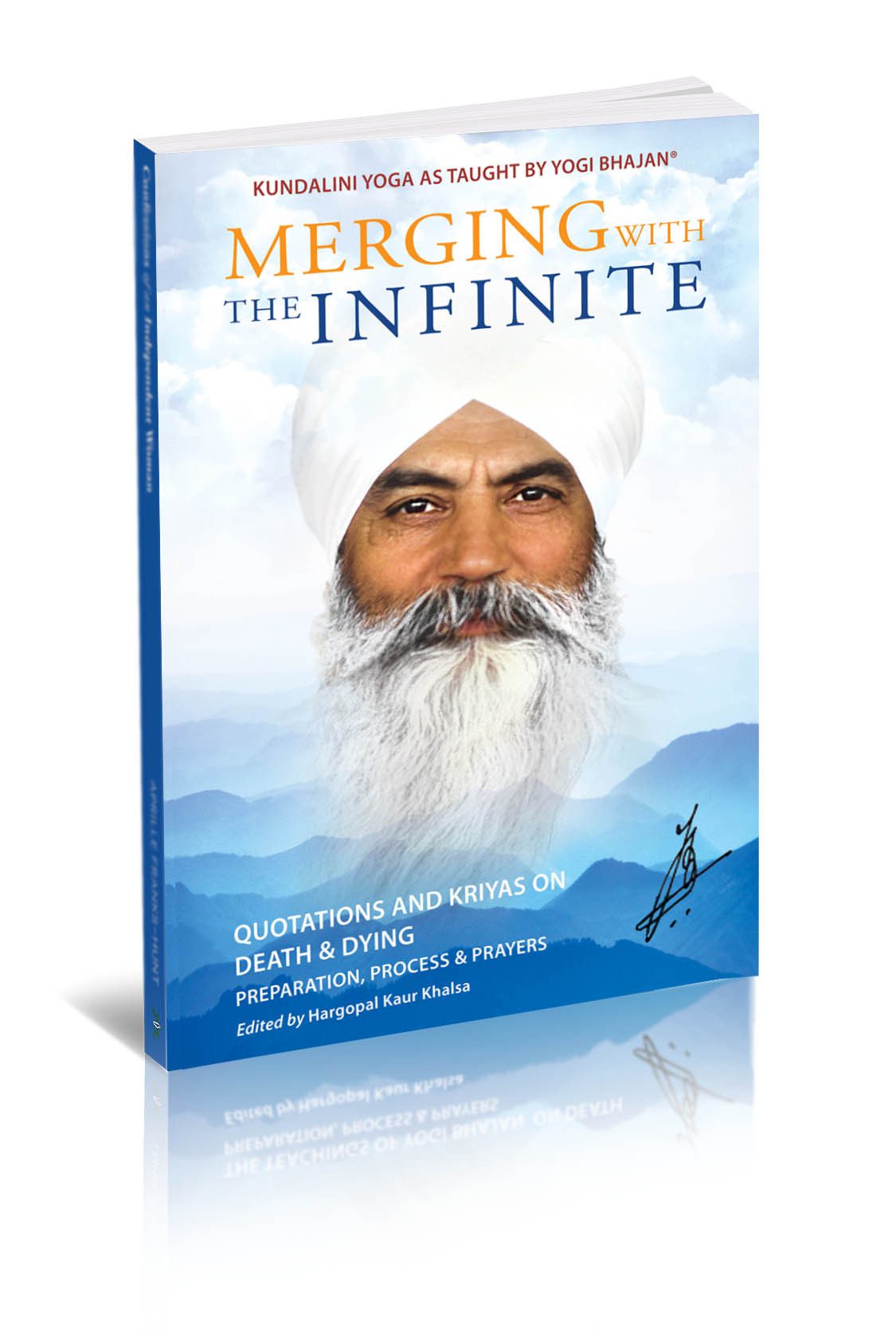 Merging with the Infinite
Merging with the Infinite
Teachings of Death & Dying
Preparation, Process & Prayers
The Teachings of Yogi Bhajan
Edited by Hargopal Kaur Khalsa
Life poses many questions. Dying is one of them: What do we do at the moment of death? For the most part, we deny death. We never really look into the nature of death as a cycle of life. We never examine our reactions; therefore, we never give ourselves the chance to practice how to die as Warrior Saints, gracefully and courageously.
Our denial produces either fantasy or fear in the subconscious, which blocks prosperity and creates dis-ease in our lives and our relationships. We must learn how to confront the moment of death and determine our Self within it so that we can 'cross over'.
"If a person doesn't know how to die and doesn't know where the grace is or how to confront that last moment, what is the purpose of life?" – Yogi Bhajan
Retail: $19.95
PROMO: $16.96
---
From Vegetables, With Love
Recipes & Tales from a Yogi's Kitchen
Completely rewritten and expanded second edition from
Siri-Ved Kaur Khalsa
In this completely rewritten and expanded edition of From Vegetables with Love, you will find over 300 mouthwatering recipes and a wealth of information about the yogic approach to food and diet, including the healing properties of natural foods and herbs, helpful "yogic kitchen tips", and stories from Siri Ved's years serving as Yogi Bhajan's personal chef.
Retail: $44.95
PROMO: $38.21
---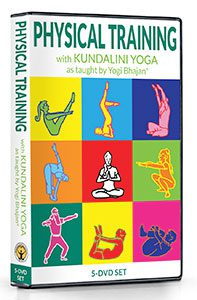 Physical Training
Kundalini Yoga as taught by Yogi Bhajan®
5-DVD Box Set
This 5-DVD set follows Yogi Bhajan's teaching Physical Training, commonly called "PT," at the Ranch in Espanola on five consecutive days in the summer of '94. Perfect for establishing a weekly workout with Kundalini Yoga. New inset video demonstrates the posture and timing for each exercise so you can follow along with ease. Original videos have been color corrected and audio has been remastered to help bring the experience alive. Keep up and keep fit!
Retail: $39.95
Promo: $33.96
KRI Recipe of the Month for May 2019
Excerpt from:
From Vegetables, With Love: Recipes and Tales from a Yogi's Kitchen (Revised and Expanded New Edition)
Siri-Ved Kaur Khalsa.
Yogi Bhajan's Trea Jaaraah—
Trinity Life Roots with Tofu
Yield: 6 servings
3 tablespoons ghee
1 tablespoon crushed red chiles
1 tablespoon turmeric
1 tablespoon black pepper
3 tablespoons onion powder
2 tablespoons garlic powder
1 tablespoon ginger powder
1 quart water
2 cups tomato sauce
¼ cup tamari soy sauce
½ cup chopped walnuts, pecans or pistachios (raw, unsalted)
1 cup cooked garbanzo or kidney beans
1 cup chopped mushrooms
1 cup broccoli flowerets
2 pounds tofu, drained and cut into bite-size pieces
Heat ghee in a large wok or sauté pan over a low flame. Add red chiles and cook until ghee turns red (not brown). Add turmeric and pepper and cook a few moments over a low flame. Then, add the three powders and immediately add water gradually, stirring all the while. Cook over a medium-high flame for 30 minutes. Add tomato sauce, tamari, nuts, beans, mushrooms, and broccoli. Cook until tender. Add tofu, heat thoroughly, and serve.
Trainer's Corner
What is a Trainer Forum?
A Trainer Forum is a meeting place for open dialogue amongst members and applicants of the Aquarian Trainer Academy. It is an opportunity for professional development as a trainer, a time to come together as a community of trainers to refresh our spirit and revisit our values, build skills and share best practices, create new relationships and deepen existing ones.
Key elements of every Trainer Forum include:
Peer-to-Peer Meetings – network, connect, and share best practices and learned lessons
Global Decision Making – share your voice and participate in hot topic discussions
Workshops – interactive presentations on specialty areas led by both KRI and local trainers
We look forward to seeing you at an upcoming Forum! For more information visit: http://trainersupport.kundaliniresearchinstitute.org/trainer-forum/
2019 Trainer Forums: Culture, Communication, Community
Summer Solstice: Hacienda de Guru Ram Das, Espanola, New Mexico
New Times! June 12, 8:30a – 5:30p & June 13, 8:30a – 12:30p
Register Here
Europe: Chateau Anand, Saint Pierre de Maille, France
New Times! July 25, 8:30a – 5:30p & July 26, 8:30am – 12:30p
Register Here
Australia: Australia Kundalini Yoga Festival
October 7th, 6:00p – 9:00p & October 8, 9:00a – 6:00p
China
October 2019 – details TBA
Winter Solstice: Hampton Inn, Lake Wales, Florida,
December 14, 8:30a – 5:30p & December 15, 8:30a – 12:30p
---