---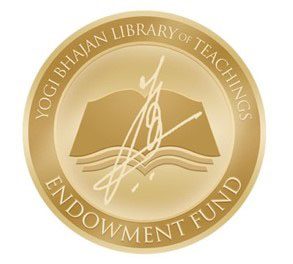 The Yogi Bhajan Library of Teachings Endowment Fund

SUPPORT THE KUNDALINI RESEARCH INSTITUTE & THE LIBRARY OF TEACHINGS

---
A Note From Nirvair
Sat Nam. Greetings from New Mexico.
We just experienced a wonderful Summer Solstice Sadhana as we celebrated the 50th years of 3HO! It was intense, inspiring, uplifting, and so much fun. Thanks to all of you that said "Sat Nam" to me and visited our KRI® booth in the bazaar. In these large gatherings of Kundalini yogis, I feel relaxed and at home and at the same time very uplifted. I think it is because, for me, when I am at Ram Das Puri, it puts me in touch with my Higher Self and my radiant body naturally expands. At solstice, I can easily share that experience and that cozy freedom with a lot of beautiful, radiant souls that have practiced a lot of Kundalini Yoga as taught by Yogi Bhajan® and White Tantric Yoga®.
Here is a quotation from Yogi Bhajan talking about the size and dimension of the radiant body. It is so much fun to find new information in the Yogi Bhajan Library of Teachings®!
"You have ten bodies but your radiant body solidly effects and acts within a twenty-five mile radius. When the glow of the shield of your radiant body comes to twelve and a half miles, you are just an ordinary human being. When it comes to three miles, you are less than the birds. Every species God has created has a soul – the difference is, how that soul radiates in its surroundings. Some bulbs are 50 watts, some bulbs are 100 watts, and some bulbs are 1000 watts. Their light is different than the other light. All three are bulbs, all run on electricity, and their purpose is to spread light, but the glow is different. There is another thing, [a bulb gives light] because a bulb is made out of a vacuum – a heater may use five thousand watts and it can give the heat but not the glow." – Yogi Bhajan, April 22, 1997
This year, we introduced two new exciting KRI products at Summer Solstice Sadhana that you will want to know about:
"Your Own Infinity" – This is a new curated collection of topically organized Yogi Bhajan quotations, much like the original Teachings of Yogi Bhajan book. The quotations are all about God and the concept of the Divine in a poetic format, which is quite beautiful.
"Cold Depression" DVD and thumb drive – This is an important lecture for these times when depression is pandemic, available in the new thumb drive format making it easy to use.
All these products are available now for purchase at our online store, The Source.
It inspires me to know that a lifetime of servicing and uplifting students is available to you if you are a teacher. If you are considering that path, or you know a student who is considering teaching Kundalini Yoga as taught by Yogi Bhajan®, there is still time to register for Level One Teacher Training: Foundations here in New Mexico.
Come be with us this August, it is an amazing experience for students and trainers alike. Come expand your radiance!
All the best with blessings,
Nirvair Singh Khalsa
CEO Kundalini Research Institute
---
---
Slowing Your Spontaneous Breath Rate: Supportive Research
by Sat Bir Singh Khalsa, Ph.D.
Unlike animals, the respiratory system is under voluntary control in humans, which has allowed for the development of voluntary breath regulation practices in yoga and other behavioral disciplines such as Tai Chi and Qi Gong. The aim of these breathing practices is to change psychological and physiological state in a beneficial way. Research on slow yogic breathing has demonstrated numerous psychophysiological effects including reduction of autonomic arousal, increase in heart rate variability, improved oxygen and carbon dioxide exchange, and changes in the respiratory system's sensitivity to these gases.
An interesting feature of yoga and slow breathing practice over the long term is the capability of reducing spontaneous breathing frequency, that is the respiratory rate when one is alert and relaxed and not actively trying to control the breath in any way. In the general population, the spontaneous respiratory rate is commonly between 10 and 20 breaths per minute and often involves little movement of the abdomen and is predominantly a shallow, more rapid chest breathing pattern. Slow yogic breathing emphasizes movement of the abdomen, or so-called abdominal or belly breathing, which allows for deeper breaths. It is likely that slower abdominal breathing is the more natural and healthful breathing frequency than the higher 10-20 breath per minute rate and, in fact, this slow breathing comes naturally to infants and children. Over time, as we age, people tend to adopt the chest breathing pattern. Contributing factors to this change may be higher levels of stress and/or anxiety, which tend to alter breathing to faster rates, and cosmetic/psychosocial factors such as avoiding the undesirable physical appearance of having the abdomen extended. In yoga and pranayama practice it is believed that the respiratory pattern can be modified over time to the more beneficial, slower, abdominal breathing pattern and some research has supported this contention.
In a Belgian study published in 1981 in the Journal of Applied Physiology, the spontaneous breathing patterns of 8 accomplished hatha yoga practitioners showed markedly different respiratory characteristics as compared with control subjects matched for sex, height, and age. The spontaneous breath rate in the yoga practitioners was 5.5 breaths per minute on average, significantly lower compared with the 13.4 breaths per minute in non-practitioners. Accordingly, the tidal volume (the lung volume of air displaced between normal inhalation and exhalation when breathing normally), in the yoga practitioners was 1.03 liters, significantly larger than the 0.56 liters in the non-practitioners. The authors suggested that the slower breathing rate was directly attributable to effects of the yoga and pranayama practices over time, proposing hypothetically that these changes could be mediated either by changes in stretch receptor characteristics in the chest or by a chronic reduction in sympathetic drive. However, a weakness of such a retrospective study of individuals who self-selected into yoga practice is that it is not possible to exclude the possibility that people with altered breathing patterns are naturally attracted to yoga practice. To address this concern definitively, prospective randomized controlled trials with naïve subjects are required and a number of studies have done exactly this, thereby addressing this concern.
In a research study by a French team of investigators published in 2005, 16 subjects who had not practiced yoga previously underwent an intervention of yogic ujjayi breathing involving very slow, deep breaths at 2 to 3 breaths per minute with a sustained breath-retention after each inspiration and expiration. They did this for 20 to 30 minutes daily for 2 months. The researchers reported that the spontaneous respiratory frequency was significantly reduced from 19.6 breaths per minute to 13.6 breaths per minute, and also that the increase in the duration of the exhale contributed most to this slower breathing pattern. One of the most recent studies to confirm this capability was conducted in India with 60 subjects naïve to yoga practice aged 20-50 years. They practiced slow breathing at a rate of about 6 breaths per minute for 8-10 minutes twice daily for 3 months. Their respiratory rate before the intervention was 20 breaths per minute and was reduced significantly to 17 breaths per minute afterwards. The study also reported a statistically significant reduction in spontaneous resting heart rate as well as a significant shift from a predominantly chest-thoracic breathing pattern to a breathing pattern with more abdominal-belly movement. Although such studies are supportive of the ability of humans to self-regulate their breath frequency to become lower, scientists often need additional information that elucidates the mechanisms involved before they can be definitively convinced. This is difficult in human subjects given the challenge of recording neural activity within the central nervous system. It would be ideal if there was an animal model of this phenomenon that would lend itself more easily to such mechanistic study. Fortunately, we now have a rat model of slow breathing.
A research team from Emory University published a paper in 2017 in the journal Frontiers in Physiology entitled "Slow Breathing Can Be Operantly Conditioned in the Rat and May Reduce Sensitivity to Experimental Stressors". In this study they were successfully able to condition rats to breath slowly over multiple training sessions over 2 weeks by using a flashing light stimulus, which rats do not like. In the conditioning training with exposure to the flashing light, rats were able to turn off the light when they reduced their respiratory rate below a threshold respiratory rate of 80 breaths per minute (rats breath much more rapidly than humans). The conditioned rats reduced their average respiratory rate significantly from an average of 92 breaths per minute to 81 breaths per minute. This result shows unequivocally that it is possible for mammals to change their spontaneous respiratory rate with training. However, the study took an important step further by then challenging both the normal and slow-breathing rats with stressful stimuli. An animal model of this phenomenon would lend itself more easily to mechanistic study and, fortunately, we now have a rat model of slow breathing.
Studies have shown that slow breathing has numerous psychophysiological benefits and that breath regulation is one of the most commonly used practices immediately following initiation of yoga practice by beginners. There is, therefore, a significant potential for promoting the value of breath regulation practices in society, particularly slow breathing, which is relatively easy to learn and implement in day-to-day, real-life circumstances. The demonstration that humans can slow their spontaneous respiratory rate with practice, and the virtue of having an animal model of this that will lead to future research on the mechanism of these changes, suggests that we are moving quickly towards certainty and confidence regarding the practical benefits and application of slow yogic breathing.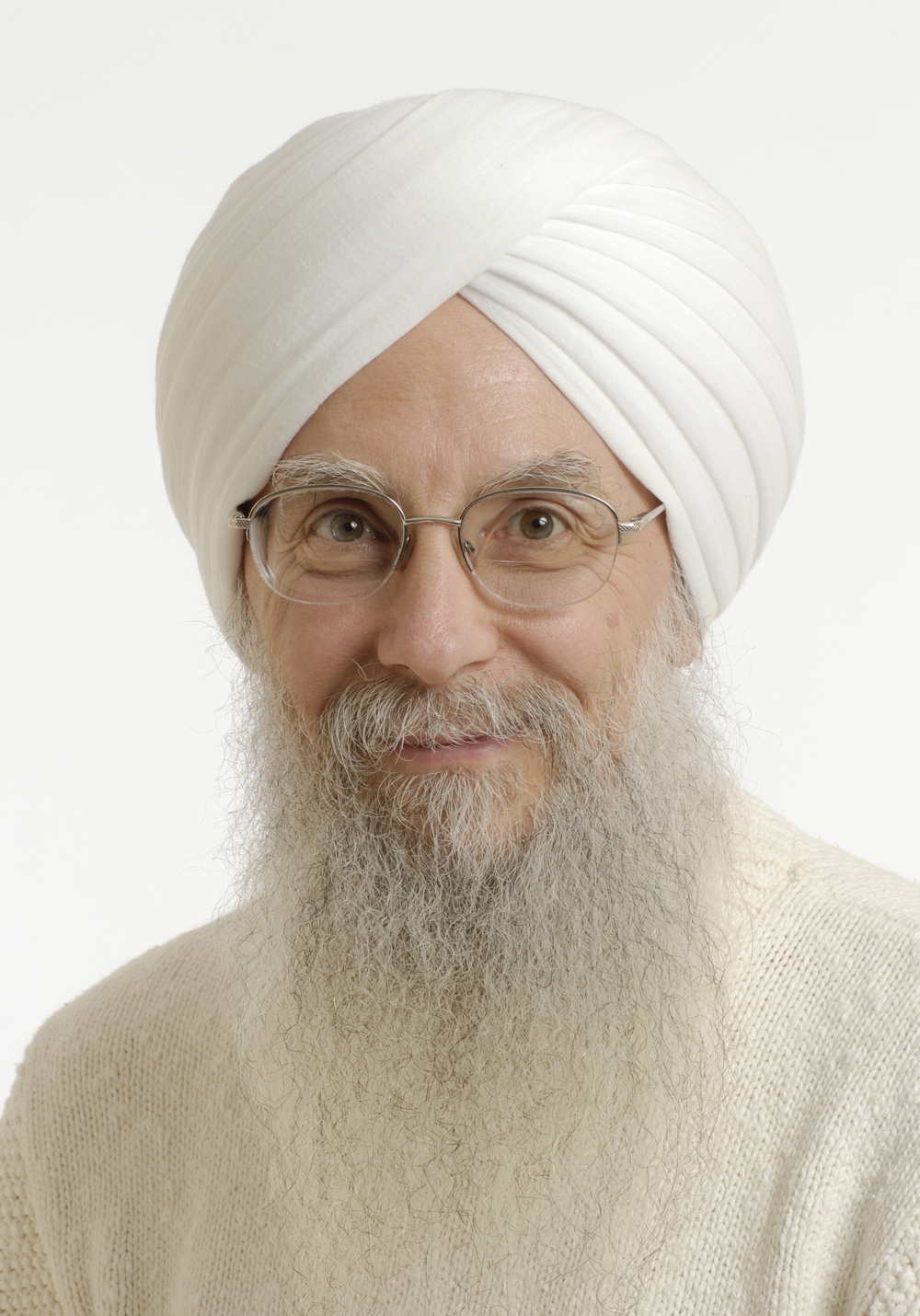 Sat Bir Singh Khalsa, Ph.D. is the KRI Director of Research, Research Director for the Kripalu Center for Yoga & Health, and Assistant Professor of Medicine at Harvard Medical School. He has practiced a Kundalini Yoga lifestyle since 1973 and is a KRI certified Kundalini Yoga instructor. He has conducted research on yoga for insomnia, stress, anxiety disorders, and yoga in public schools. He is editor in chief of the International Journal of Yoga Therapy and The Principles and Practice of Yoga in Health Care and author of the Harvard Medical School ebook Your Brain on Yoga.
---
Back to Basics: Mulbandh – Root Lock

The bandhas are locks applied to the body in yoga that direct the prana and apana. The locks are basic to Kundalini Yoga, allowing an equilibrium to be established that has an enormous impact on the whole human system. There are three main bandhas – jalandhar bandh – neck lock, uddiyana bandh – diaphragm lock, and mulbandh – root lock. When all three locks are applied together, with the correct posture and concentration, it is known as mahabandh – the great lock.
In talking about the locks, Yogi Bhajan said,
"It is a fundamental law of most exercises in Kundalini Yoga that you will apply mulbandh, though it is not asked for in detail in all instances. You will be told to put yourself in a posture with a certain sound current and a certain breathing pattern. But all the kriyas have certain things in common which are assumed. First is the proper posture and second the locks. You are required to apply these three locks properly and appropriately. Then one is said to be in the state of mahabandh— the great lock. This yoga was designed carefully by saints and masters and is the fastest route to elevation and happiness."
Mulbandh is the most complex of the three body locks. It coordinates, stimulates, and balances the energies of the first, second, and third chakras. It redirects excess sexual energy into creativity and healing, and if there is a lack of sexual vitality it will help correct it. This bandh is frequently applied at the end of a kriya to crystalize its effects.
The application of mulbandh has three parts:
First, contract the anal sphincter. Feel the muscles lift upward and inward.
Once these muscles tighten, contract the area around the sex organ. This is experienced as a slight lift and rotation inward of the pubic bone.
Then contract the lower abdominal muscles and the navel point towards the spine.
These three actions applied together in a smooth, rapid flow is the mulbandh. This lock can be applied with the breath retained in or out. The key effect of the mulbandh is the blending of the prana and apana at the navel center. It stimulates the proper flow of spinal fluid and begins the transformation of the gross to the subtle.
Guruprem Singh says about mulbandh:
"The trick, with time and practice, is to learn to refine this lock so that only the muscles necessary to hold the lock are contracted. The perineum is located between the anus and the genitals. Learning to isolate the perineum when doing mulbandh is important because of the nerve structure of the body. The perineum is like a crossroads for many nerves and when it is properly balanced and stimulated it can send impulses from the first chakra up through the spinal cord."
---
Sat Nam from The Yogi Bhajan Library of Teachings
Downloading Videos and Creating Video Clips
Did you know that all lectures that include video have the capability for users to download or create video clips of specific parts? This is so helpful when you are practicing a kriya from the lecture, or if you find a segment of the lecture you want to keep in your file or forward to a friend. Follow these easy steps to learn how to do this.
Downloading videos
The download feature is located to the bottom right corner of the video screen, within the three little dots. By clicking on it, you can download the full video and watch it anytime without internet access!
Example [1]
Click image to view larger version
Click image to view larger version

Sharing video clips
This is a very useful tool for saving or sharing a small portion of the lecture, for example saving a kriya to share in your yoga class, send to a friend, or save in your phone for your own personal practice.
In Gratitude,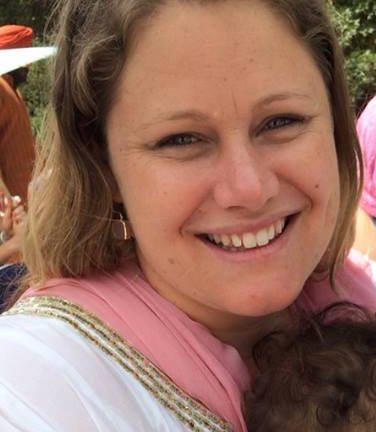 Shabd Simran Kaur Adeniji, Fundraising Coordinator
The Yogi Bhajan Library of Teachings®
Kundalini Research Institute
Email: donations@kriteachings.org
Find us on Facebook "The Yogi Bhajan Library of Teachings"
www.libraryofteachings.com
The Yogi Bhajan Library of Teachings is a non-profit organization and all donations are tax deductible under IRS code 501(c)(3).
---
KRI July 2019 Specials

New Book!
Your Own Infinity

The Teachings of Yogi Bhajan
Compiled by Hargopal Kaur Khalsa
Infinity, God, the Unknown!

Infinity, God, the Unknown! There are countless names and approaches towards the Infinite. Yogi Bhajan shared many ways to connect with that exalted elevated state of consciousness. Some of these paths are included here. Take a peek and see what resonates with you.
"Self-Realization is God realization…
What is your self-realization?
This is yourself. Know it, feel it, touch it."
-Yogi Bhajan
Included are 26 Kriyas and Meditations, all given by Yogi Bhajan to provide you with the experience of rising above your finite self and merging with the Infinite, Creative Consciousness.
Hargopal Kaur, having had a career in aerospace, now devotes herself to teaching Sat Nam Rasayan®, yoga, and meditation; facilitating family constellations; and serving clients. She also compiles books based on Yogi Bhajan's teachings. Her passion is to uplift and help people grow and feel better – emotionally, physically, mentally, and spiritually. Through her own meditative practice, and having studied with Yogi Bhajan, Guru Dev Singh, and Bert Hellinger, she is focused on emptying herself so that she can clearly, neutrally, compassionately serve. Hargopal is based in Los Angeles and teaches in the US, Canada, and Europe.
PAGES: 320
Retail Price: $24.95
Promo: $21.28
Ebook: $13.47 (10% off)
---

The 21 Stages of Meditation
Gurucharan Singh Khalsa, PhD
Kundalini Yoga as taught by Yogi Bhajan
Defined by Yogi Bhajan and elucidated by Gurucharan Singh, The 21 Stages of Meditation is a key work in deepening your understanding and experience of meditation. Ranging from Upset and Boredom, Humility, Graceful Enlightenment, and the Sage, explore these stages and more; explore three distinct meditative journeys, which culminate in the pinnacle of contemplative awareness, Stage 21-The Infinite Pulse.
Regular Retail: $44.95
Promo: $38.21
Ebook: $18.89 (10% off)
---
Timeless Wisdom from Yogi Bhajan DVD Series
3 Kundalini Yoga Class DVDs and 3 Kundalini Yoga Lecture and Meditation DVDs in two complementary collections.
Kundalini Yoga Class Series
(These all have yoga sets)
Eliminating Inner Anger DVD
Refining the Spirit DVD
Angular Body Energy DVD
Kundalini Yoga Lecture and Meditation Series
(These are lectures followed by meditation)
Winning Through Trust DVD
Reaching the Real You DVD
Discover Your Soul DVD
Retail: $19.95 per DVD
Promo: $16.96
KRI Recipe of the Month for July 2019
A very healthy & tasty breakfast
Excerpt From: "From Vegetables, With Love: Recipes and Tales from a Yogi's Kitchen (Revised and Expanded New Edition)."
Siri-Ved Kaur Khalsa
Yogi Bhajan's Fountain of Youth
Yield: 2 servings
For good health, youthful radiance, and to improve elimination, try this puréed fruit salad for breakfast. Raw almonds that are soaked in water and peeled are delicious, sweet, and easy to digest. I like to keep a jar of almonds soaking in the fridge, so I always have some handy for this quick breakfast or a fruit smoothie. I sometimes use raw sesame butter instead of sesame seeds.
15 raw almonds, soaked and peeled
2 small apples
2 small ripe bananas
1 large green bell pepper
3 tablespoon raw sesame seeds
Soak almonds in cold water overnight or for several hours. Remove skins (they will slip off easily). Core apples and cut into quarters (do not pare). Wash and remove stems from peppers. Keep seeds. Place almonds, apples, bananas, peppers and sesame seeds in a blender jar. Scrape the inner white from the peel of the bananas and add. Blend or process all ingredients until puréed (you will need to pause every few seconds to press ingredients down).
---
Trainer's Corner
What is a Trainer Forum?
A Trainer Forum is a meeting place for open dialogue amongst members and applicants of the Aquarian Trainer Academy. It is an opportunity for professional development as a trainer, a time to come together as a community of trainers to refresh our spirit and revisit our values, build skills and share best practices, create new relationships and deepen existing ones.
If you are interested in joining the Steering Committee for your local/regional Forum contact trainerforum@kriteachings.org
2019 TRAINER FORUMS: CULTURE, COMMUNICATION, COMMUNITY
EUROPE: Chateau Anand, Saint Pierre de Maille, France
New Times! July 25, 8:30a – 5:30p & July 26, 8:30am – 12:30p
Register Here

– Featured European Trainer Forum workshops –
Psychology & Kundalini Yoga with Haridevta Kaur
How to Lead a Rebirthing class with Sukhdev Kaur
Mentoring Skills presenters TBA
Skill Building in Content Credits for Philosophy and/or Anatomy & Physiology presenters TBA
All Forum Workshop: Economic Diversity in Kundalini Yoga – Coming Together to Share Resources presenters TBA
All Forum Workshop: The Legacy of Kundalini Yoga presenters TBA

AUSTRALIA: Australia Kundalini Yoga Festival
October 7, 6:00p – 9:00p & October 8, 9:00a – 6:00p
CHINA
October 26 – 27, times and location TBA
WINTER SOLSTICE: Hampton Inn, Lake Wales, Florida,
December 14, 8:30a – 5:30p & December 15, 8:30a – 12:30p
---