---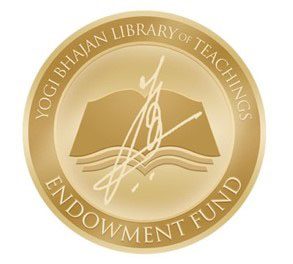 The Yogi Bhajan Library of Teachings Endowment Fund

SUPPORT THE KUNDALINI RESEARCH INSTITUTE & THE LIBRARY OF TEACHINGS

---
A Note From Nirvair
Sat Nam.
Greetings from New Mexico. This is a great time of year to give thanks, and in the United States, we celebrate Thanksgiving Day on November 28th. We give thanks for our family, thanks for our sangat, and thanks for the amazing technology of Kundalini Yoga as taught by Yogi Bhajan®. Yogi Bhajan often talked about the blessing of an "attitude of gratitude."
For me personally, I am very grateful to the hard-working and dedicated staff at KRI®. We have a wonderful group of yogis working here that consciously live Yogi Bhajan's teachings every day. Meet our staff here.
I am also very appreciative for our talented and dedicated KRI Board of Directors. It is a fine group of volunteers from all over the world. They love the teachings of Yogi Bhajan and the mission of service that he left for us to do. They volunteer their time and money to guide and direct KRI so that our staff is supported in the work. Meet them here by selecting the Board tab.
Yogi Bhajan gave a wonderful lecture on gratitude in Gurdwara on November 24, 1994.
"Truth prevails and the consciousness and the power of the man will always lead humanity to its grace. Our thanks from the bottom of our hearts for the guidance of the Guru who gave us the endurance, character, the power of the forgiveness, the life of the gratitude, the attitude of service and standing out so we can serve. [For all these things,] we are grateful. This Thanksgiving, we should not eat a turkey – we are very grateful and this Thanksgiving is to save a turkey. It is a very powerful thing to understand life."
Speaking of gratitude. I am grateful for the breath of life. Watch the November monthly video and practice with me! We are practicing a classical Kundalini Yoga pranayam for a relaxed, energized, and boundless state of being. It comes from the new KRI book Your Own Infinity. I am really enjoying practicing these monthly kriyas with you.
May we all give thanks for our many blessings.
In gratitude, I dwell,
Nirvair Singh Khalsa
CEO Kundalini Research Institute
---
---
Meditating in the Amrit Vela
In Kundalini Yoga as taught by Yogi Bhajan®, Yogi Bhajan emphasized doing sadhana, a regular spiritual practice, every day to cleanse the subconscious mind and align your being with your highest intention. Guru Nanak Dev ji wrote:
Amrit velaa sach naao vadiaa-ee veechaar
Karmee aavai kapraa nadree mokh du-aar
In the Amrit Vela, chant the True Name and contemplate the Divine Greatness.
By the karma of past actions, the robe of this physical body is obtained.
Guru Nanak Dev ji, 4th Pauree of Japji Sahib
Amrit Vela literally means "the time of nectar" and, of course, when could be a better time to meditate! But when, exactly, is the Amrit Vela?
Yogi Bhajan often spoke about the Amrit Vela as the early time of morning. When the world is still and dark and the vibrations of life are silent is the sweetest time to meditate. At the Golden Temple in Amritsar, the morning prayers start in the Amrit Vela. Because the sun rises at different times, depending on the season, the doors to the Golden Temple open at 2:00 AM in the summer and 3:00 AM in the winter.
Yogi Bhajan specifically addressed the Amrit Vela as two and a half hours before sunrise, or between 3:00 AM and 7:00 AM, depending on the season and your location. At first, rising in the Amrit Vela to do your sadhana is not easy. It requires adjusting your life and daily routine to be awake while the rest of the world sleeps. That means changing the way you eat, the way you sleep, and the way you live to make your sadhana a priority.
In the early morning, … from 3:00 AM to 6:00 AM when it is Amrit Vela, ambrosial hour – time of the nectar. That is the time of heart chakra. We are not fooling when we tell you to get up in the early morning, take a cold shower, and meditate. We are not in a business that we want you to go through all this – that is the time of the heart chakra. So we believe, at that time, if you bow your head to God and meditate and praise Him with your heart, because that is the time of the heart chakra, you will be in a bliss. We believe that. We believe it scientifically. That is why the scripture says, if you always want to live healthy, don't eat after 4:00 PM. And if you always want to live beautifully and intuitively healthy, then don't sleep after 4:00 AM.
So we say, get up three o'clock, take a bath, do some exercises, do anything, and by four o'clock you will be ready to meditate. And what are we asking? Of everything you have, give one-tenth to God. One thing you have straight from God is time – and one-tenth of 24-hours is about two hours and thirty minutes. -Yogi Bhajan, November 19, 1984
The early evening, at twilight, is also a special time for meditation. This is a time when the sun's rays do not touch the earth; rather, they slice through the atmosphere at a 60-degree angle. It is neither day nor night, and there is just a glow of light. You will notice, in both the morning and the evening, birds are the most active. In the morning is the Amrit Vela, and in the evening, it is called Sandhya Vela – twilight time.
On every longitude and latitude, we live by the sunlight. When the Sun hits the earth at 60 degrees, …there are only two times. They call it the twilight zone – [in the morning] Amrit Vela, and in the evening Sandhya Vela. When it is a twilight zone, the sun has gone down already, but it's not all dark. There are these two times, in every religion, that are prescribed for prayer. And what is the prayer? Just cleansing your mind, [so that you can] be yourself. -Yogi Bhajan March 21, 1991
Meditating at any time of the day is a blessing! With this expanded understanding, the Amrit Vela, or "time of nectar" is whenever you sit on your mat and meditate! Never forego meditating. It is always the exact right time to connect to your soul. At the same time, hold the intention of rising early and be grateful for the days when you are blessed to do so. It is a real gift to be awake in the Amrit Vela.
[Amrit Vela is] the time for doing Sadhana. At the ambrosial hour after a cold shower, you sit down by yourself and conquer yourself. Once you conquer yourself, you can conquer the whole world. -Yogi Bhajan September 9, 1995
---
KRI Level One Immersion in Bali
KRI is once again hosting Level One Immersion Teacher Training in Bali April 25th to May 23rd, 2020! Bali is a beautiful island of warm sun, soft breezes, and calming vibrations. Join us this spring in the forest village of Ubud, Bali to develop your skills as a Certified Instructor of Kundalini Yoga as taught by Yogi Bhajan®.
Level One Training is an intensive experience in Kundalini Yoga as taught by Yogi Bhajan. Together with a community of globally diverse, but like-minded seekers, you will make new friends who can support you on your path of evolution. The natural beauty of Bali supports your transformation, and the experiences you share with your fellow students often form solid foundations for life-long friendships.
If you have considered teaching Kundalini Yoga, this is the time for you. Join us for 28 days in Ubud, Bali to develop your skills as a Certified Instructor of Kundalini Yoga. Certification requirements continue for the following 6 months. Early registration rate ends on November 30th, 2019. Last year's Bali Immersion Training sold out, so register now and don't delay!
Be a teacher in 2020 – Serve your world.
---
550th Birth of Guru Nanak
On November 15th of this year we celebrate the 550th Birth Anniversary of Guru Nanak Dev Ji, the first Sikh Guru and author of the Japji Sahib, the beginning prayer of the Aquarian Sadhana. Guru Nanak's message of Ik Ongkar "We are All One" offers a revolutionary way of being in the world as both distinctly sovereign and interconnected to all life, guiding us through the pain and violence of our times.
The students I teach at Loyola Marymount University in Los Angeles find solace and inspiration in the Sikh teachings that promote love rather than fear and hate and promote service for each other without thought of reward. They look to the examples of Bhai Ghaneya, a Sikh of the Tenth Guru, who cared for all soldiers on the battlefield, giving life-sustaining aid and water – even to the opposing Mughal troops. The Sikh examples of compassion in the midst of violence and suffering inspire us to see the divine light shining within each and every being, beyond political, religious, and social divides. It is this same light of awareness that was sparked by Guru Nanak who taught the values of Nirbhao and Nirvair – to be fearless warriors of love without enmity, to stand for the rights of all people because they see humanity as One.
The Janamsakhi, traditional stories about the life of Guru Nanak, tell us that at the age of thirty, Guru Nanak went into the Kali Bein river in Sultanpur Lodhi, Punjab to bathe and was lost for three days. People thought him a dead man. On the third-day, he arose out of the river reciting his enlightening message of the divine interconnected Oneness of Creator and creation, Ik Ongkar, Sat Nam, which Sikhs continue to recite in their daily morning Japji Sahib.
It is also said that Guru Nanak dressed in many religious garbs, sometimes as a Sufi and sometimes as a yogi, proclaiming, Na koi Hindu, Na koi Musalman, "there is no Hindu, there is no Muslim," as a response to the politics of his day and the divisive nature of categories and boundaries that divide us. He shared this unitary message across the world through song as he traveled with his Muslim rabab-playing companion, Bhai Mardana.
These songs became enshrined in the Siri Guru Granth Sahib, the holy granth of the Sikhs, and have cultivated my own worldview. During my childhood my mother would softly sing the bedtime Song of Praise, Kirtan Sohila. My favorite part was always Guru Nanak's Aarti in Raag Dhanasari, which I now sing to my two young daughters.
Sahas tav nain nan nain heh tohi ka-o
sahas moorat nanaa ayk tohee.
Sahas pad bimal nan ayk pad ganDh bin
sahas tav ganDh iv chalat mohee.
A thousand are your eyes yet you have no eyes;
a thousand are your forms yet you have no form;
a thousand are your feet, yet you have no feet;
a thousand are your noses to smell, yet you have no nose.
Guru Nanak's ability to express a clear vision of the Divine with such depth and simplicity allows us all, young and old, to recognize this infinite light that shines within all creatures and throughout all creation. Our teacher, Yogi Bhajan, would convey Guru Nanak's message by saying "If you can't see God in All, you can't see God at all". This statement has echoed as a reminder throughout my life to recognize the divine light that shines within all life, to rejoice in the love that connects us, and serve all in this blessing.
On this 550th birth anniversary of Guru Nanak Dev Ji, may we all remember to not merely recite, but to live Guru Nanak's teachings of Ik Ongkar Sat Nam. The truth is, we are All One, under the same sun.

Nirinjan Kaur Khalsa-Baker teaches Sikhism and Indian Religions at Loyola Marymount University in Los Angeles as Instructor of Theological Studies, Acting Director of the Master of Yoga Studies program, and former Clinical Professor of Jain and Sikh Studies. She has been a student of the Gurbani Kirtan parampara on the jori-pakhawaj since 2000 and lives in Los Angeles with her husband and two daughters.
---
Sat Nam from The Yogi Bhajan Library of Teachings
Fall is one of my favorite times of year in New Mexico – the beautiful fall colors and coming together with family and community. This month, we celebrate Thanksgiving Day in the U.S. It gives us an opportunity to reflect on all that we have and are grateful. It is a sweet time of year for many of us as we gather together with family and friends and celebrate the abundance in our lives. No matter the challenges we face, we can always find time to feel grateful.
I want to take a moment to share our deep gratitude for all of our generous donors. You are what make The Yogi Bhajan Library of Teachings® this invaluable resource of Yogi Bhajan's lectures. Without your contributions, love and support, we would not be able to make these teachings available online to the world for free…Thank you!
On Thanksgiving Day in 1979, Yogi Bhajan gave this message that was sent out to all 3HO Ashrams:
I will like to be with you, my dear fellow Americans, on this day in the spirit of God and in the bountifulness of this land. We call it the "home of the brave." A land where human rights are voiced, now and then. A land where our spirits are free. A land where we can still do what we can do, but the events around this world of ours are not very helpful at this time. There is a lot of heavy pressure on us – how we have to act, and [where] we have to go, and how we have to grow. The drama that we are a first-rate power is being challenged by many, many little situations. So today, on this Thanksgiving Day, we have to be very grateful to God and keep ourselves together.
Yogi Bhajan, November 22, 1979
Somehow, this message seems as appropriate today as it did 40 years ago. Keep-up is still the mantra of our times.
Thank you, again, to all of you who make this resource what it is today! Your continued support allows it to grow and evolve to include all of Yogi Bhajan's lectures in one free resource. Thank You!
In Gratitude,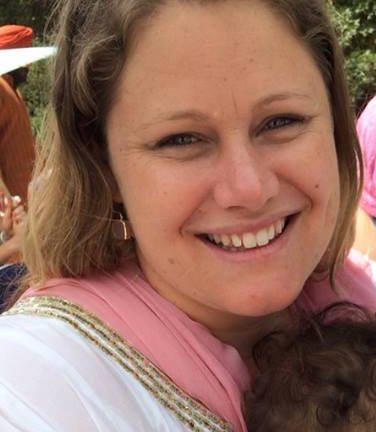 Shabd Simran Kaur Adeniji, Fundraising Coordinator
The Yogi Bhajan Library of Teachings®
Kundalini Research Institute
Email: donations@kriteachings.org
Find us on Facebook "The Yogi Bhajan Library of Teachings"
www.libraryofteachings.com
The Yogi Bhajan Library of Teachings is a non-profit organization and all donations are tax deductible under IRS code 501(c)(3).
---
KRI November Newsletter Specials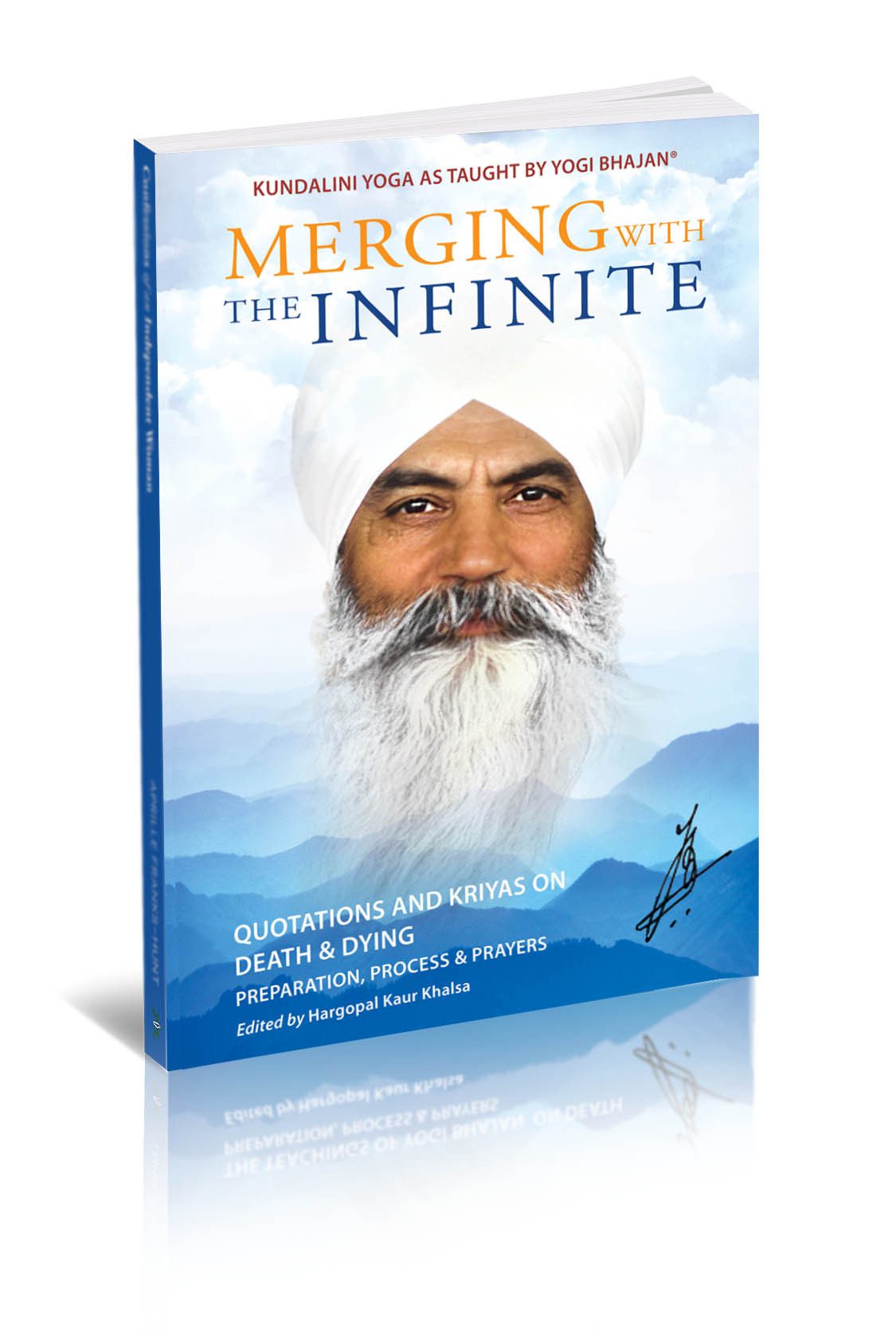 Merging with the Infinite
Teachings of Death & Dying
Preparation, Process & Prayers
The Teachings of Yogi Bhajan
Edited by Hargopal Kaur Khalsa
Life poses many questions. Dying is one of them: What do we do at the moment of death? For the most part, we deny death. We never really look into the nature of death as a cycle of life. We never examine our reactions; therefore, we never give ourselves the chance to practice how to die; as Warrior Saints, gracefully and courageously. Our denial produces either fantasy or fear in the subconscious, which blocks prosperity and creates dis-ease in our lives and our relationships. We must learn how to confront the moment of death and determine our Self within it so that we can 'cross over'.
"If a person doesn't know how to die and doesn't know where the grace is or how to confront that last moment, what is the purpose of life?" –Yogi Bhajan
Retail: $19.95
PROMO: $16.96
---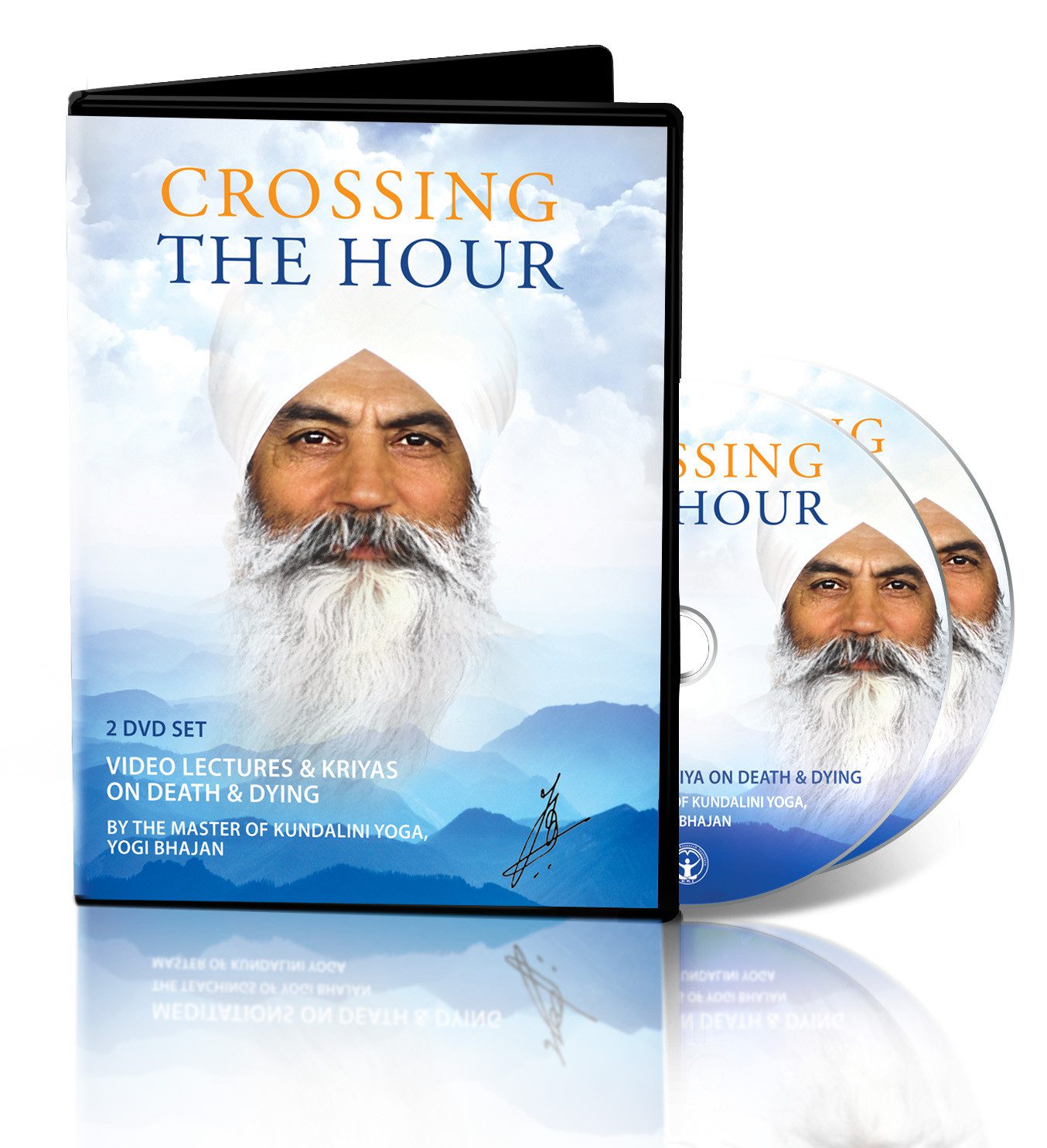 Crossing The Hour
2 DVD Set
VIDEO LECTURES AND KRIYAS ON DEATH & DYING BY THE MASTER OF KUNDALINI YOGA, YOGI BHAJAN
New Package at a new Lower Price
Two DVD Set includes:
Living Weightlessly and Breaking the Bonds of Earth
In this meditation, Yogi Bhajan guides you toward living weightlessly, lightly. What are the thoughts that weigh us down, tie us to our karmas? How do we break through them at the moment of death? Practice now! Live Now! And die with face and grace.
Crossing the Hour of Death
This beautiful meditation guides you through a conscious death-leading you into the pranayama of dying; journeying toward the light, the icy realms, floating free of Earthly concerns; and consciously releasing your Self-die into life.
Retail: $24.95
PROMO: $21.21
You can also get our Crossing the Hour/Merging with the Infinite Book/DVD combo for the everyday combo price of $35.95!
---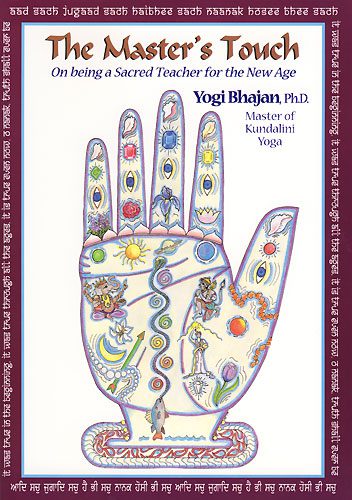 The Master's Touch
On Being a Sacred Teacher for the New Age
Yogi Bhajan, Master of Kundalini Yoga
This book is for every student of Truth. Whatever path you have chosen, it will give you an understanding of the true meaning of mastery. In this superb collection of teachings from his "Master's Touch" courses, Yogi Bhajan, one of the most pragmatic spiritual Teachers of our time, explains the path of the Teacher. He does it with wit, compassion, and a practical sense of the challenges of daily life.
Retail: $49.95
Promo: $42.46
---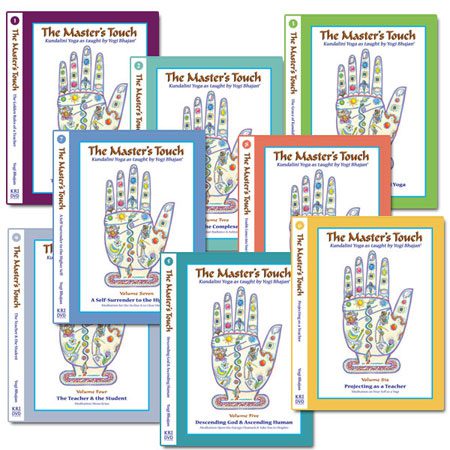 The Masters Touch
Video and Lecture DVD Series
Kundalini Yoga as taught by Yogi Bhajan®
On Being a Sacred Teacher for the New Age
This is for every teacher of Kundalini Yoga as Taught by Yogi Bhajan®, and for everyone on the spiritual path. In July of 1996 and April of 1997, Yogi Bhajan did what he loved best – training Kundalini Yoga teachers – in Master's Touch programs in Española, New Mexico and Assisi, Italy.
His enthusiasm, his stated mission, is apparent in the compelling lectures from these courses which make up this masterpiece of instructive wisdom.
Yogi Bhajan told the student-teachers, "You are born to be a Teacher and shall teach, but in His Name, and to all, big and small." The class meditated daily with Yogi Bhajan to develop these attributes and more: Tuning into Your Aura, Meditate on Your Self as a Yogi, Discover the Beauty & Heaven Within, Experience the Essence of a Teacher, Develop the Guidance of the Soul, Healing Breath Formula, Elevated Caliber of a Spiritual Teacher and Opening the Lock of the Heart Center.
Yogi Bhajan, Master of Kundalini Yoga
Volume One: The Golden Rules of a Teacher
Volume Two: Overcoming the Complexes of Life
Volume Three: The Grace of Kundalini Yoga
Volume Four: The Teacher & the Student
Volume Five: Descending God & Ascending Human
Volume Six: Projecting as a Teacher
Volume Seven: A Self Surrender to the Higher Self
Volume Eight: Trouble Comes into Your Life When You Ask for It
Regular Price per DVD: $19.95
Promo per DVD: $16.96
You can also get the entire 8 Volume Set for the everyday discount price of $119.70!
KRI November Recipe of the Month
Tomato Mung Bean Soup
Excerpt from:
From Vegetables, With Love: Recipes and Tales from a Yogi's Kitchen (Revised and Expanded New Edition)
Siri-Ved Kaur Khalsa
Yield: 8 servings
This deliciously spiced soup could also be served as a thin daal. Full of hearty flavor, it is both nourishing and satisfying. For a little variation, add diced, peeled potatoes and/or chopped spinach.
2 quarts water
2 cups mung beans
½ cup ghee or oil
1 rounded teaspoon turmeric
¼ teaspoon crushed red chilies
¼ teaspoon pepper
1 teaspoon kala jeera (black cumin) or regular cumin seeds
2 medium onions, chopped
3 tablespoons minced fresh ginger
5 cloves garlic, minced
2 tomatoes, blanched, peeled and chopped
1 teaspoon salt
2 tablespoons chopped cilantro (optional)
Bring water to a boil in a soup pot and add mung beans. Cook for about 45 minutes, until very well done.
Meanwhile, heat ¼ cup ghee in a skillet. Add turmeric, red chilies, pepper, and kala jeera or cumin seeds and heat so they sizzle for 10–15 seconds. Add onions, ginger, and garlic and sauté until lightly browned and very well done (about 10 minutes). Add chopped, peeled tomatoes and cook another 10 minutes, until they are dissolved into a rich sauce that begins to pull away from the edge of the pan.
Purée cooked mung beans with either a food processor or blender and return to the pot. Add onion-spice mixture, remaining ghee, and salt. (If adding other vegetables, add them at this time.) Simmer for 30 minutes. Garnish with cilantro or stir in just before serving.
---
Trainer's Corner
In 2019 – 2020 there are nine Trainer Forums happening around the world. These gatherings center the voices of trainers. It is a space for professional development and skill-building, networking, sharing resources and being in community. If you'd like to participate in the planning of a Forum, contact Sat Amrit Kaur at trainerforum@kriteachings.org to join a steering committee.
Upcoming Forums:
China: October 26 – 27, 2019 at Sunrise Spa in Suzhou, China
Taiwan: November 29, 2019 at TBA
Winter Solstice: December 16, 2019 at Hampton Inn in Lake Wales, Florida – Register Here
Chile: January 28 – 29, 2020 at Yogi Yi in Santiago, Chile
Mexico: February 11 – 12 at Rama in Mexico City, Mexico
Brazil: February 22 – 23 in Belo Horizonte, Brazil
---