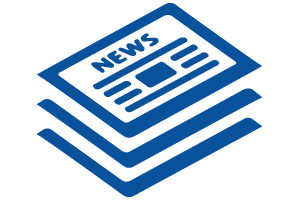 Below you can find all of the issues of the KRI Newsletter published to date. If you are looking for a specific issue, please contact customer service. In the mean time, please feel free to browse through the newsletter issues below.
---
News From KRI - January
---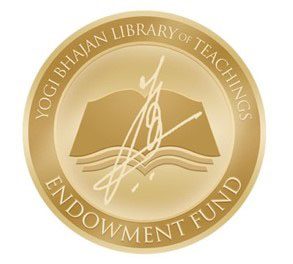 The Yogi Bhajan Library of Teachings Endowment Fund
---
A Note From Nirvair
Sat Nam. Greetings from New Mexico!
I am looking forward to a great new year with all of you. Speaking of greatness, KRI is honoring two individuals in 2018 who have impacted thousands of people around the world. The KRI Board has selected Sat Kirpal Kaur Khalsa and Tien Nguyen for their many years of service, steadiness, and dedication to Kundalini Yoga as taught by Yogi Bhajan
®
. These two women have worked tirelessly for the benefit of others with little or no recognition. Sat Kirpal Kaur is one of Yogi Bhajan's earliest students. Her work can be seen in the International Khalsa Council, in the Khalsa Women's Training Camp books, and in Miri Piri Academy in India. Tien Nguyen is also a pioneer, bringing the technology of Kundalini Yoga to the peoples of Asia. I am very happy that we can honor them on our website for all of 2018.
Read about them here
. Start the new year with a gift to yourself from KRI! Check out some of our new products such as the sweet, pocket-sized volume of Yogi Bhajan's after-class prayers called
Blessings: The Power of Prayer
. For a powerful experience, try
Yogi Bhajan's Rebirthing Series 1-6 on thumb drive
. It is great if your computer does not have a DVD drive and it is easy to bring with you if you travel. Are you looking for a kriya to begin the New Year? It is no surprise that I have a suggestion for you! It is the "Narayan Kriya: Clearing and Clarity for Prosperity" meditation from Yogi Bhajan's lecture on October 9, 1979. I will be talking about the meditation and mantra, as well as demonstrating it on the video of the month. Here is the
PDF of the kriya
. And here is one of my favorite version of the mantra chanted by Sat Purkh Kaur from her album Queen Be.
Sat Purkh Kaur: Sat Narayan Hari Narayan
Sat Narayan Hari Narayan
Purchase
Sat Purkh's Queen Be -The Goddess Within Here
The New Year is all about starting anew. In this December 3, 1999 lecture, Yogi Bhajan talks about how to start. "A ripe apple must not decide when its time has come and it has to be cut and eaten. So, I have done my job. I am ready to go back home, any day. But one thing is, that I have no regret. I have done what I came [to do] and that's enough. I have kept the knowledge pure, I have not altered it. I have not added any ego to it. I have given it freely to all with honesty and I have not initiated anybody to make them my disciple. I have created teachers of tomorrow and if they are monkeys, let them be monkeys. If they are angels, let them be angels. I am me. I served my master well, they served me as a master well and acknowledged the knowledge and practiced it truthfully. Honestly, time will acknowledge them. I am not a party to it… To start a new life, and anybody among you who wants to start a new life, … you have to give up something to get something. Life is very simple." Student: "I am trying to start a new life…" Yogi Bhajan: "Start! S-T-A-R-T, start. When you have to start, START! Don't wait. 'I have to …, maybe...' Forget it. START! And then God will guide you. 'Start' should be nothing but start. You know, you press on that start [button]. On the [elevator] they press that start [button], that's it. Nothing misunderstood. Start. "There is no better word than 'start.' There is no better word than 'serve.' There is no better word than 'understand.' Stand under, just do it. There is nothing in your life that you cannot do, but [you have to] do it. What you don't do… 'I may…, I should…, when…, why…, where…, who…, this…, they are looking…, they are not looking…, maybe…' It is a waste of time!" Thanks again for a wonderful 2017! It is a new year and a new time for all of us to just start! We are creating the future we want for ourselves, our families, our lifestyle, and our planet. May your New Year be filled with good cheer, blessings, and grace.
In God I dwell,

Nirvair Singh Khalsa CEO Kundalini Research Institute
---
Level Three – Open Space Technology. What is it?

Level Three is an experience like no other – a 1000-day commitment to the process of self-realization where you discover your authentic identity as a Teacher and deepen your relationship to the Sacred. The program focuses on developing the three qualities of a Spiritual Teacher – spiritual maturity, meditative mind, and seva. One of the requirements of Level Three certification is attending three Melas, the annual Level Three gathering. The Mela is planned by the returning participants and they have been stimulating and inspiring. The possibilities are endless. Open Space Technology (OST) was introduced at the 2016 European Mela as a model of creative leadership and participation. It was very well received and adopted by the New Mexico Mela in 2017. So, what is OST? OST is a way to organize meetings that draws on the strengths and priorities of the participants, engaging everyone, and creating meaningful dialog with tangible results. OST sets the stage for a personally relevant meeting by not creating an initial agenda. Typically, in the first hour of the Mela, the group establishes a working agenda as each individual posts their issues that are important to them on a board. Once the agenda is established, the group disburses into breakout sessions to discuss the topic that interests them the most. And if, once you get into it, you feel you have chosen the wrong topic there is always the "Law of Two Feet." You are welcome at any time to walk away and join the discussions of another group. There was a wide range of fantastic topics at the Melas last year, both serious and light, that focused on the journey of Level Three. There was even a group who decided to do self-care and take a nap! One breakout session in France decided to meet in the river at Chateau Anand. Anything can happen in OST and it has brought dynamic interaction to the Mela. OST was developed by Harrison Owen who published "Open Space Technology: A User's Guide" in 2008. You can find out more at the website
Open Space World
.
Level Three Enrollment Has Begun! CLICK HERE to Start Step 1 of Your Application Process Today 2018 MELA Dates & Location The annual gathering for Level Three participants June 10th – 13th: Espanola, New Mexico July 23rd – 25th: Europe For more information about the Level Three Program website: LevelThree.KundaliniResearchInstitute.org email: LevelThree@KriTeachings.org
---
Yogic Slow Breathing: A Better Way to Ventilate
By Nikhil Ramburn and Sat Bir Singh Khalsa, Ph.D.
This article is reprinted from February 2017 and was our most popular article last year.
The most common breathing practice in yoga is long, slow, deep breathing. However, despite its simplicity and multiple benefits, it is also relatively misunderstood. The slow breathing practices in yoga are not simply slower, they are also deeper, with the diaphragm and lungs expanding more fully with each breath. Yogic breathing involves the noticeable movement of the abdomen, which extends outwards on each inhale, thereby earning it the name of abdominal or belly breathing. Apart from simple, slow, deep breathing, yogic breathing or pranayama, practices also include modified techniques such as Ujjayi, which involves a slight constriction of the glottis to create an audible breath. Other yogic breathing patterns may call for different breathing frequencies, different breath inhalation, retention, and exhalation ratios, segmented inhales and exhales, and breathing through specific nostrils. The deeper expansion of the lungs in simple, long, slow, yogic breathing effectively increases the lung surface available for gas exchange and so it is more efficient use of the lungs. In addition, dead space ventilation (movement of air during breathing in the trachea between the mouth and lungs that does not participate in gas exchange) is relatively reduced. The resulting increase in efficiency is equivalent to one possessing a larger lung. Unfortunately, the understanding of the accurate benefits of yogic breathing is often compromised by certain claims and misconceptions. The most common of these is the notion that slow, yogic breathing increases oxygen in the blood and that most of the public, who are not privy to practicing this type of breathing, are walking around chronically oxygen deprived. In fact, unless one has a respiratory condition, such as chronic obstructive pulmonary disease or one is at high altitude, blood oxygen levels are normally well maintained at very high levels. It should be noted that respiratory physiology is a complicated issue whose details are outside of the scope of this article. However, the reality is that both slow and rapid yogic breathing practices, if done appropriately, do not yield significant changes in oxygen or carbon dioxide levels. The main reason for this is that the effect of the deeper breath in long slow deep breathing is counterbalanced by the slower respiration rate. Deeper breathing with a typical respiration rate would actually lead to clinical hyperventilation, a potentially harmful state, which should be taken into account when practicing yogic breathing. Research on the long slow pranayama practice, when practiced appropriately, has been shown to slightly improve gas exchange under normal conditions. In early studies in 1964 at the Department of Psychiatry at Yale University, research fellow K.T. Behanan (trained in yoga at the Kaivalyadhama Yoga Institute in India) examined the effects of a series of pranayama practices on himself, with the results published in both a monograph and the Journal of Applied Physiology by his mentor. Three representative patterns of yogic breathing were tested, namely Ujjayi, Kapalabhati, and Bhastrika. While these techniques required a 12-35 percent increase in oxygen consumption above baseline, the relaxed breathing that immediately followed showed little indication that the subject had been exerting himself. A thorough study by Frostell et al. in 1983 using state of the art respiratory physiological research measures in advanced pranayama practitioners, made it clear that both slow and fast types of pranayama yielded minimal changes in both oxygen and carbon dioxide levels. A more recent pranayama research study published in the journal Evidence-Based Complementary and Alternative Medicine in 2013, had 17 yoga-naive participants tested to see if Ujjayi resulted in greater oxygen saturation when compared to regular slow yogic breathing. The results showed the greatest improvements in slow breathing without Ujjayi, likely due to the increased respiratory effort. However, Ujjayi did result in greater oxygen saturation. The researchers concluded that simple slow breathing with equal inspiration/expiration is the best technique for yoga naive subjects. In addition to these studies performed under normal conditions, there is a growing body of evidence that yogic breathing improves gas exchange under altered, challenging conditions as well. In 1968, Shanker Rao from the Armed Forces Medical College in Pune, India looked at one subject who attempted yogic respiratory control at two different altitudes. The observations were carried out in the southwestern foothills of the Himalayas (12,500 ft.) and in Pune (1,800 ft.). He observed that the subject met increased demands for oxygen at high altitude by using long slow yogic breathing, which was effectively improving respiratory efficiency by increasing tidal volume (the total volume of air exchanged in each breath) instead of increasing the frequency of respiration. Recent studies with a larger group of subjects support these early findings. In 2001, Luciano Bernardi et al. conducted a study in Albuquerque NM, comprising of 19 controls and 10 western yoga trainees to test breathing patterns and autonomic modulation at simulated high altitude. The researchers found that yoga trainees maintained better blood oxygenation without increasing ventilation (slow yogic breathing being a more efficient breathing method) and had reduced sympathetic activation when compared to controls. A subsequent study by Bernardi et al. looked at Caucasian yoga trainees, Nepalese Sherpas and Himalayan Buddhist monks. They found that yoga trainees were able to maintain oxygen exchange rates at high altitude that resembles the Himalayan natives. Therefore, respiratory adaptations induced by yoga practice may represent an efficient strategy to cope with altitude-induced hypoxia (inadequate oxygen supply). Another recent study lead by Colonel Himashree of the Indian Army and published in 2016, further confirmed these findings with a large sample size of two hundred Indian soldiers divided equally between an exercise control and yoga practice group. Indeed, the yoga group performed better at high altitude in a number of health indices such as respiratory rate, systolic and diastolic blood pressure, and anxiety rates. In summary, slow yogic breathing is the most efficient way to ventilate and exchange oxygen and carbon dioxide. However, in addition to this benefit, long slow yogic breathing is also known to also offer numerous additional benefits including beneficial effects on heart rate variability, the chemoreflex response, autonomic function, and even on mood and mental health.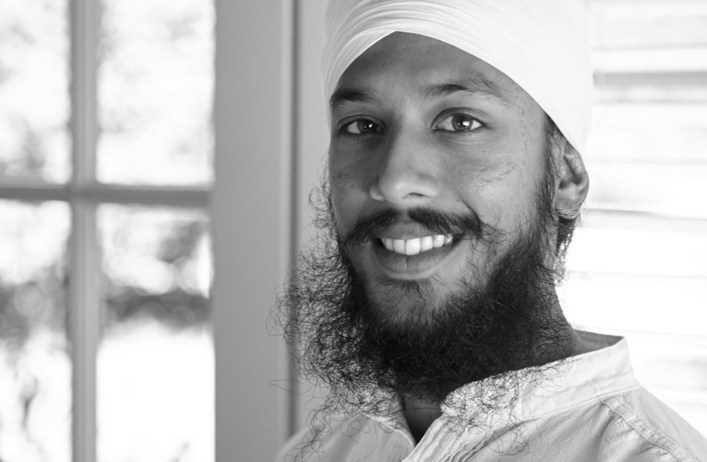 Nikhil Rayburn grew up practicing yoga under mango trees in the tropics. He is a certified Kundalini Yoga teacher and has taught yoga to children and adults in Vermont, New Mexico, Connecticut, India, France, and Mauritius. He is a regular contributor to the Kundalini Research Institute newsletter and explores current yoga research.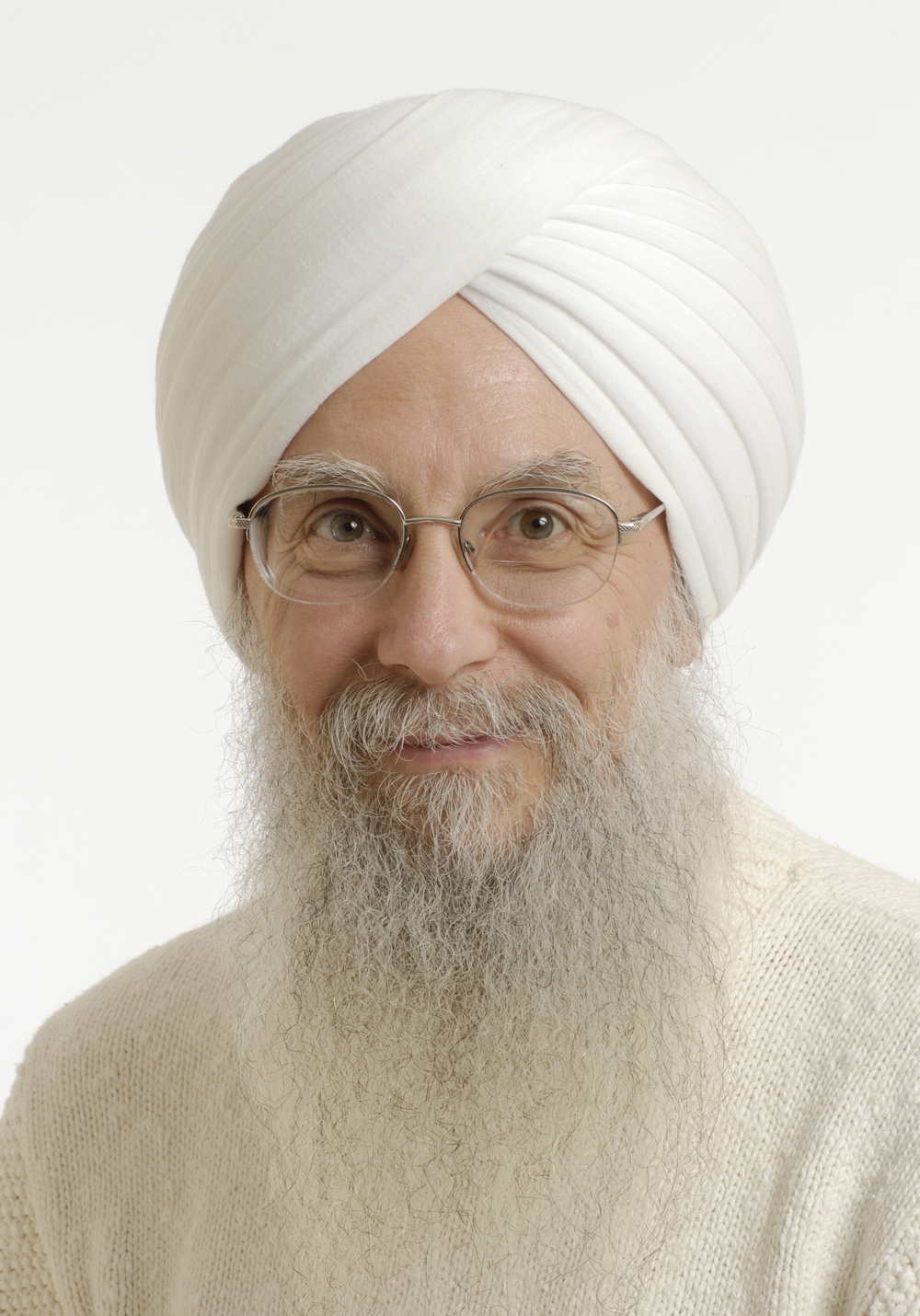 Sat Bir Singh Khalsa, Ph.D. is the KRI Director of Research, Research Director for the Kripalu Center for Yoga & Health, and Assistant Professor of Medicine at Harvard Medical School. He has practiced a Kundalini Yoga lifestyle since 1973 and is a KRI certified Kundalini Yoga instructor. He has conducted research on yoga for insomnia, stress, anxiety disorders, and yoga in public schools. He is editor in chief of the International Journal of Yoga Therapy and
The Principles and Practice of Yoga in Health Care
and author of the Harvard Medical School ebook
Your Brain on Yoga
.
---
Happy New Year from The Yogi Bhajan Library of Teachings
Waheguru! It is wonderful to be starting off this New Year on such a high note. We are so grateful for all the donations that came through last month in our Winter Solstice Fund Drive. Thank you!! You and your gifts are what are growing this incredible resource of Yogi Bhajan's teachings and we are so blessed to have your support. In this lecture from New Year's Eve 1985, Yogi Bhajan gave us this New Year's blessing: "It's a new year. Happy New Year and walk tall into a year of prosperity and don't worry. …Our elevated consciousness will carry us through and we should rejoice and share God with others and stand up as men of God, stand up as woman of God, in that grace and bless all. This is my prayer and this is my promise to you - whosoever shall do that, Guru Ram Das shall pray for that person. Time to pray is over. Let the angels and great souls and the avatars and incarnations of God pray for you. You should walk tall and bless all in your innocence with your love for each one's peace and prosperity. I hope you will remember what the time wants … you will be sacred, exalted, beautiful, bountiful… and fulfilled."
Yogi Bhajan, December 31, 1985
What a beautiful reminder at the start of the New Year to stand as men and women of God, elevating others through our actions and words and receiving blessings from Guru Ram Das Ji. May this year be one of prosperity and joy for all of you and may we be able to live up to these words all year. Thank you for continued support to this work of preserving these invaluable teachings!
In Service,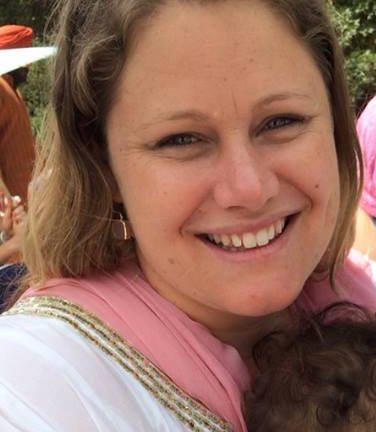 Shabd Simran Kaur Adeniji,
Fundraising Coordinator
The Yogi Bhajan Library of Teachings
®
Kundalini Research Institute Email: donations@kriteachings.org Find us on Facebook "
The Yogi Bhajan Library of Teachings
"
www.libraryofteachings.com
---
Breaking Habits and Addictions with SuperHealth®!
From Recovery to Self-Discovery as taught by Yogi Bhajan
by Mukta Kaur Khalsa
In the early 1970s, Yogi Bhajan had a vision of healing the pain of the many young people who were addicted to drugs and other harmful substances. He believed that the human potential of each person is infinite…fully interconnected physically, mentally, and spiritually. Equipped with his ancient knowledge of cleansing, herbology, and Kundalini Yoga, he sent me to Tucson, Arizona with the mission of setting up the first SuperHealth® residential drug rehabilitation center. It was an immense amount of work! However, it was highly successful, was accredited by JCAHO, and was rated in the top 10 percent of all programs in the U.S. At the time, this recognition was unheard of and SuperHealth was the first yogic-based treatment to have this distinguished commendation. Today, SuperHealth as addiction medicine continues to be on the cutting edge of recovery protocols. Expanding beyond drugs, SuperHealth also addresses addiction to alcohol, smoking, food, co-dependency, gambling, work, and computers. Developed by Yogi Bhajan, the approach combines the ancient wisdom of yogic science with the innovations of western medicine. The core technology incorporates Kundalini Yoga, meditation, specific breathing applications, nutrition restoration with dietary regimen, therapeutic juice formulas, counseling, and the Science of Humanology.
SuperHealth is the only yogic-based system to be a CEU provider in the medical community. Our integrated approach is changing public opinion. Be part of the change! CEUs are available for yoga teachers, nurses, MFTs, LCSWs, LPCC, LEP, Physical Therapists, and others who are at the forefront of helping others to break addictive habits and behaviors. Invest in yourself and gain a career! Join us for our next
Specialty Professional Training, March 17 – 24, 2018 in Espanola, New Mexico
as we explore these proven ancient yogic technologies on the path from Recovery to Self-Discovery.
SuperHealth is approved by the National Certified Commission as an Educational and Training provider and awards CEUs to yogic and healthcare professionals and counselors by NAADAC, the State of California Board of Sciences for MFTs, LCSWs, LPCCs & LEPs, Yoga Alliance & IKYTA and approval to award CNEs through the American Holistic Nurses Association. "Superhealth12@gmail.com" www.super-health.net
---
KRI Specials of the Month for January 2018
New Book!
Blessings The Power of Prayer Spoken by Yogi Bhajan The Teachings of Yogi Bhajan
This powerful book of blessings and prayers, shared by Yogi Bhajan, provides daily inspirations and guidance for all people of spirit. Read and feel these blessings! They are uplifting, timeless and universal. Oh Designer, Oh Maker, Oh Guide, Oh Guardian, Oh Energy, Oh Infinite: Give this existence the peace, tranquility, honor and grace to understand and then to live in that understanding for happiness. Sat Nam -Yogi Bhajan Regular Retail: $14.95
Promo: $12.71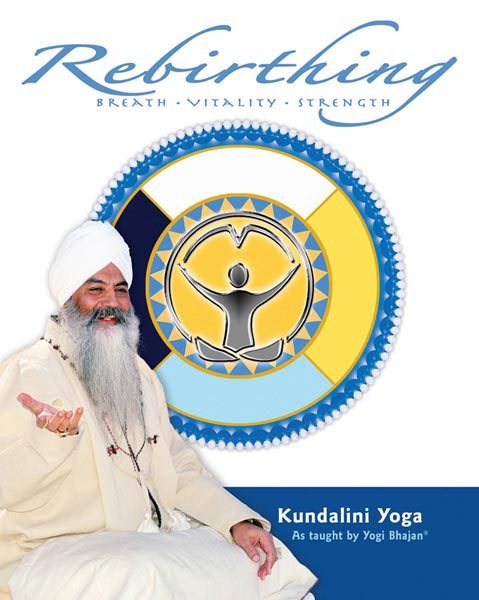 Rebirthing
Breath, Vitality & Strength Kundalini Yoga as taught by Yogi Bhajan
®
The idea of rebirthing is to release the subconscious, the storehouse of misery. - Yogi Bhajan Heal the pain and overcome the obstacles which keep you from living your best life-awakened, rejuvenated and present to your purpose. Rebirthing Courses by Yogi Bhajan have long been some of the most talked about classes he offered in his 35 years of teaching in the United States and abroad. For the first time, these kriyas are now available in a single manual along with the lectures that accompanied them. All 32 courses are represented in this manual; and 24 are available in the accompanying DVD Series. Courses include: • Clearing the Magnetic Block from the Womb • Removing the Fears from the Fifth Month in the Womb • Unloading the Pain of Perpetual Memories • Ghost Kriya: Clearing the Ghosts and Opening Intuition • Forgiveness and Unloading the Subconscious Garbage Regular Retail: $39.95
Promo: $33.96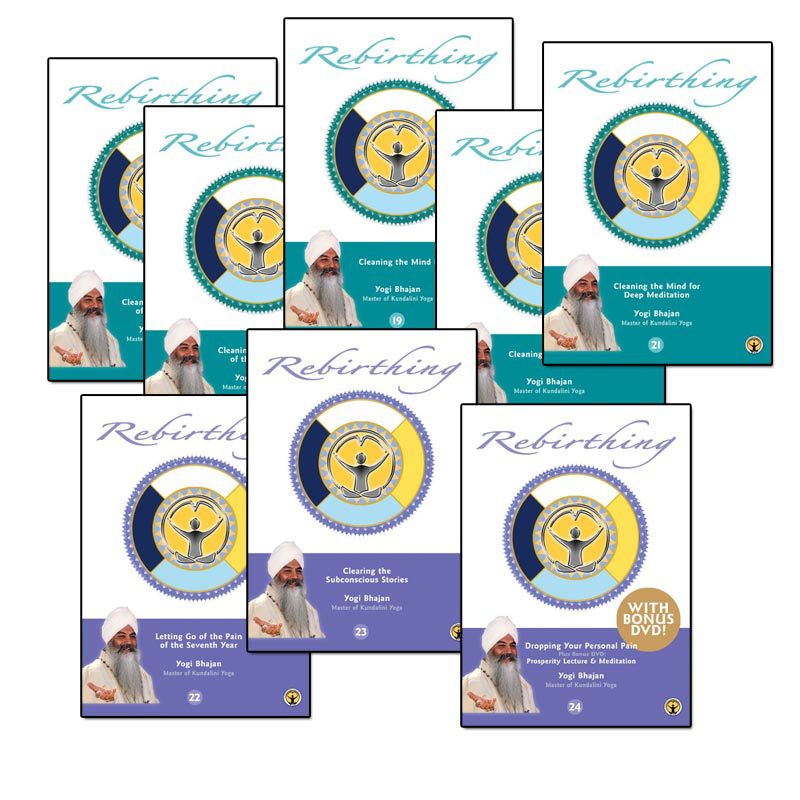 JOIN US ON FACEBOOK!