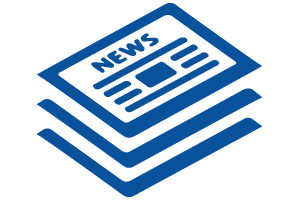 Below you can find all of the issues of the KRI Newsletter published to date. If you are looking for a specific issue, please contact customer service. In the mean time, please feel free to browse through the newsletter issues below.
---
---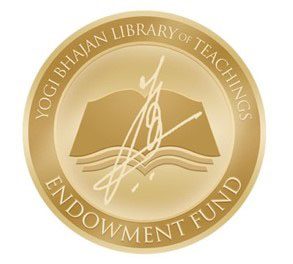 The Yogi Bhajan Library of Teachings
Endowment Fund
SUPPORT THE KUNDALINI RESEARCH INSTITUTE & THE LIBRARY OF TEACHINGS
---
A Note From Nirvair
Sat Nam, and Greetings from New Mexico!
October is the month that we celebrate the birth of Guru Ram Das on October 9th and remember the passing of Yogi Bhajan on October 6th - two amazingly powerful events in the space of 3 days! Yogi Bhajan had a strong connection to Guru Ram Das and related to him as his teacher and his Guru, so it is no surprise that he chose this time to leave his physical body. The mantra that Yogi Bhajan gave us, and the Guru Mantra of our practice, is Guru, Guru, Wahe Guru, Guru Ram Das Guru. This mantra has been a constant touchstone in my life. I really like going back in the Library of Teachings to Yogi Bhajan's lectures from the early '70s for information and inspiration. I think it has a lot to do with the strong impression that Yogi Bhajan's teachings had on me when I was in my early 20's. Here is an interesting connection as to why this mantra to Guru Ram Das works so well for me. On September 14, 1971, Yogi Bhajan said, "You know this mantra that you chant, 'Guru, Guru, Wahe Guru, Guru Ram Das Guru,' its literal meaning and its etheric meaning are a finite and Infinite blend that no other mantra I have seen has. 'Guru, Guru, Wahe Guru;' Infinite God - two times Guru and Wahe Guru. 'Guru Ram Das Guru;' Ram means Ramo, Ramo, Ramo, Ramo - the One who is everywhere. Das means the servant of that One. And anyway, Ram Das is my Guru, the Fourth Guru; you know, the one I worship ." On October 14, 1971, Yogi Bhajan said, "What is the trick behind [the mantra Guru, Guru, Wahe Guru, Guru Ram Das Guru]? The cosmic trick is a formula, a word. Now, if Guru Ram Das is finite, why do we chant? Why are we after that guy? Do you understand? First of all, be clear in your mind and consciousness - we are after him for a purpose. We do not love him and neither he should love us - we don't care! Now listen, what is the purpose of this business? Business is, that guy (Guru Ram Das Ji) has a house (the Golden Temple of Amritsar) where they do nothing but vibrate to the Infinite Lord. That's it! And whenever you tune-in to that house, you tune-in to that constant, millions of vibrations of that Infinity and it is a help. Space and time do not matter for meditation - that is why we are after him, not for any other purpose. If we just say 'Guru', it doesn't work, it's wrong. It won't work because most people have not attained Tattva Siddhi (the spiritual power of the spoken word). I have done it, I know it, and that is why I am explaining it to you. I am telling you why and I am very clear because that is one house in this whole world that is clean and has only Infinite vibrations of chanting and nothing else." My interpretation is that by chanting this beautiful finite/Infinite mantra, you are connected not only to the essence of Guru Ram Das in the Golden Chain but also to that high frequency of the Golden Temple. Amazing! Check with your local Kundalini Yoga as taught by Yogi Bhajan® yoga teacher about the celebration and chanting that happens on the birthday of Guru Ram Das. It is one of my favorite things to do all year.
All the best with blessings, Nirvair Singh Khalsa CEO Kundalini Research Institute
---
---
The Aquarian Development Series
KRI is very excited to announce the launch of a new educational opportunity for teachers and trainers. The Aquarian Development Series (ADS) will serve to expand your knowledge of Kundalini Yoga as taught by Yogi Bhajan® and hone your skills as a teacher and a trainer. This new series of online courses and webinars will support you by offering cutting-edge knowledge and skill enhancement opportunities. Sessions are presented, in both live and prerecorded formats, from expert Teacher Trainers from around the globe on the internet platform called Sutra. Through ADS, you will stay abreast of the new developments in the world of KRI. We invite you to participate in the launch of ADS. Here are three upcoming pilot courses that you will find valuable:
Understanding Yoga Research with Dr. Sat Bir Singh Khalsa, Director of Research at KRI
How to Present on Video or Webinar Format, with Hari Kaur from New York
How to Help Students who are Disassociating, with Dharma Singh from Germany, member of the KRI Board of Directors
Dr. Sat Bir Singh Khalsa presents the ADS inaugural live webinar,
Understanding Yoga Research
on October 9
th
at 12:30 PM EST.
Click here
to become a member of Sutra and purchase the webinar with Dr. Sat Bir Singh. The webinar will be made available in a pre-recorded format for those of you that miss the live presentation. Just log into Sutra with your email and password, and enjoy the presentation at your own time and pace. In easy-to-understand language, Dr. Sat Bir Singh will review some of the basic science underlying the psychophysiology of yoga practices and describe some of the cutting-edge biomedical research studies with relevance to yoga, including:
Current research on yoga's effect on psychology, physiology, molecular biology, and brain imaging.
Models of psychophysiological mechanisms of action and future areas of research.
Presentation of the significant research that has been conducted on the benefits of yoga as a therapeutic intervention for psychological conditions and as a treatment for medical disorders.
The use of yoga as a preventive medicine practice for maintaining health, wellness, well-being, and quality of life.
Research studies done on Kundalini Yoga and its application as an alternative medical modality.
Join us on October 9
th
for this important webinar and expand your knowledge of current, relevant yoga research. Experience the benefits of participating in the Aquarian Development Series and staying current in the evolving world of KRI and Kundalini Yoga as taught by Yogi Bhajan.
---
The Student Bill of Rights
The Office of Ethics & Professional Standards & Conscious Conflict Resolution (EPS)
Introduces:
The 10 Rights of a Kundalini Yoga Student
Every student is a partner in the sacred student-teacher relationship. The
10 Rights of a Kundalini Yoga Student
was written by the Ethics & Professional Standards & Conscious Conflict Resolution (EPS) Culture & Ethics Committee comprised of members from all over the world. The goal is to empower students as responsible members of Kundalini Yoga communities. It is available to read and print in 21 languages, in two sizes, and with a choice of two photos. Go online to find the
printing instructions
for the
10 Rights of a Kundalini Yoga Student to give to your students
in their own language. There is a postcard size available along with a larger size suitable for posting in your classroom, studio or yoga center.
---
Body Image Portrayal in the Yoga Print Media
Sat Bir Singh Khalsa, Ph.D.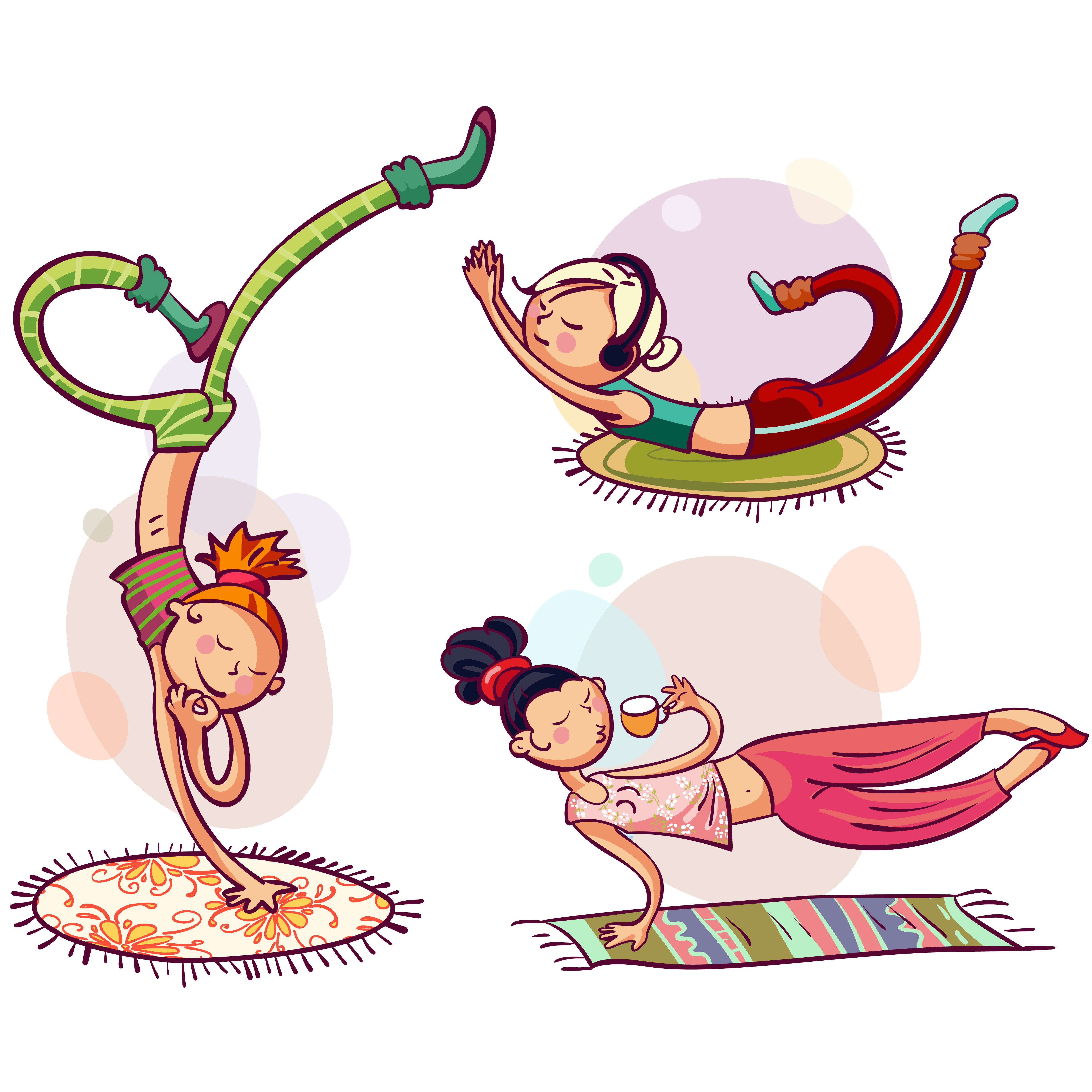 Anyone who has picked up a few yoga magazines has probably noticed the predominant type of yoga practice images that are on the cover, accompanying the articles, and even in the advertisements. It is usually an attractive, young, white, thin woman in tight-fitting yoga clothing in a pose that requires an impressive level of flexibility and acrobatic prowess that many long-time yoga practitioners have never even attempted. Given the pressure of a magazine's priority of selling copies and turning a profit, this is probably not surprising. Subscribers to yoga magazines are predominantly women, and selling using this method has proven effective. The predominance of the limited portrayal is noticeable enough that a few researchers have decided that it is worthy of research and analysis. In fact, there are now at least a half-dozen studies published since 2016 that have analyzed the specifics of this portrayal of yoga, with a view to analyzing and discussing its implications. The Yoga Journal, being perhaps the dominant yoga magazine with 2 million subscribers and a long publishing history going back to the 1970s, has been one of the main sources of data for most of these studies. A research team led by Dr. Jennifer Webb in the Department of Psychological Science at the University of North Carolina at Charlotte has published four studies to date described below. The first three were published in the journal Body Image. The first study examined the cover images from three popular yoga magazines that were published in a five-year interval starting in 2010: Yoga Journal in the U.S., Om Yoga & Lifestyle in the U.K., and Yoga Magazine which is in both countries. Using a formal coding procedure with specifically trained research assistants, they examined race/ethnicity, body size, shape, and objectifying apparel characteristics of the magazine cover images of 142 female models. These characteristics fell into three thematic categories: socio-demographic attributes, body-related attributes, and body-as-object/body-as-process attributes. The results revealed that over 2/3 of the models were white, almost 90% appeared to be in their 20's and 30's, the average appearance was of low weight with a thin and lean body shape, almost 2/3 were in an active yoga pose, and the majority had high body visibility (i.e. clothing that was skin revealing). This was, therefore, consistent with the hypothesized/expected general stereotype. In another study, this team tackled an analysis of the physical appearance and clothing characteristics of the images of female cover models over the course of 40 years of the Yoga Journal between 1975 and 2015. They conducted a formal analysis of 168 cover images of single female models using a coding and rating procedure. The results showed that over 80% of the images were of a full or ¾ full portrayal of the models' bodies, which allowed for further analysis of the characteristics of body portrayal. About one-third of the images were underweight, and 62% were of low normal weight. Noticeably, only one cover image (out of 168) was overweight. Body shape was dominated by a skinny/boney appearance (22%) or a thin/lean appearance (58%), and accordingly, breast size was small with 42% flat-chested and 47% small-breasted. In terms of clothing, 13% were wearing a bra or sports bra and 48% were wearing tank tops. In the portrayal of the body position displayed, fully 68% of the covers showed an active yoga posture. In a further analysis of how these covers changed over time, they divided the cover images across four decades. Although several attributes showed no change over time, more images of full or ¾ body portrayals, more thin/lean body shapes and more tank tops appeared in more recent decades, suggesting that the stereotype may be strengthening over time. The third and fourth studies also worked with Yoga Journal images. One of these focused on the analysis of a subsample of full-page or larger advertisements from 41 issues across four decades of publication. Female model characteristics in the ads revealed 47% of models were non-white, 57% appeared to be in their 20's and 30's and their body size was underweight (7%) or low-normal weight (45%), with only one model appearing overweight. More white and younger models have appeared in more recent decades of publication. As with the magazine cover study above, the body images again favored the thin, lean, ideal physique. Their most recent study published in the International Journal of Yoga analyzed 230 images from a specific section of Yoga Journal called "Yogapedia" from 41 issues published in 2015 to 2016. This magazine section provides practice instructions for sequences of postures, accompanied by step-by-step practice images. Once again, the classic stereotypical body portrayal was observed, with over 80% female, 100% white, many (39%) in the 30's age range, with predominantly (72%) low normal weight appearance. Only 11% were rated to be somewhat overweight, with none rated as underweight, obese, or with any disability.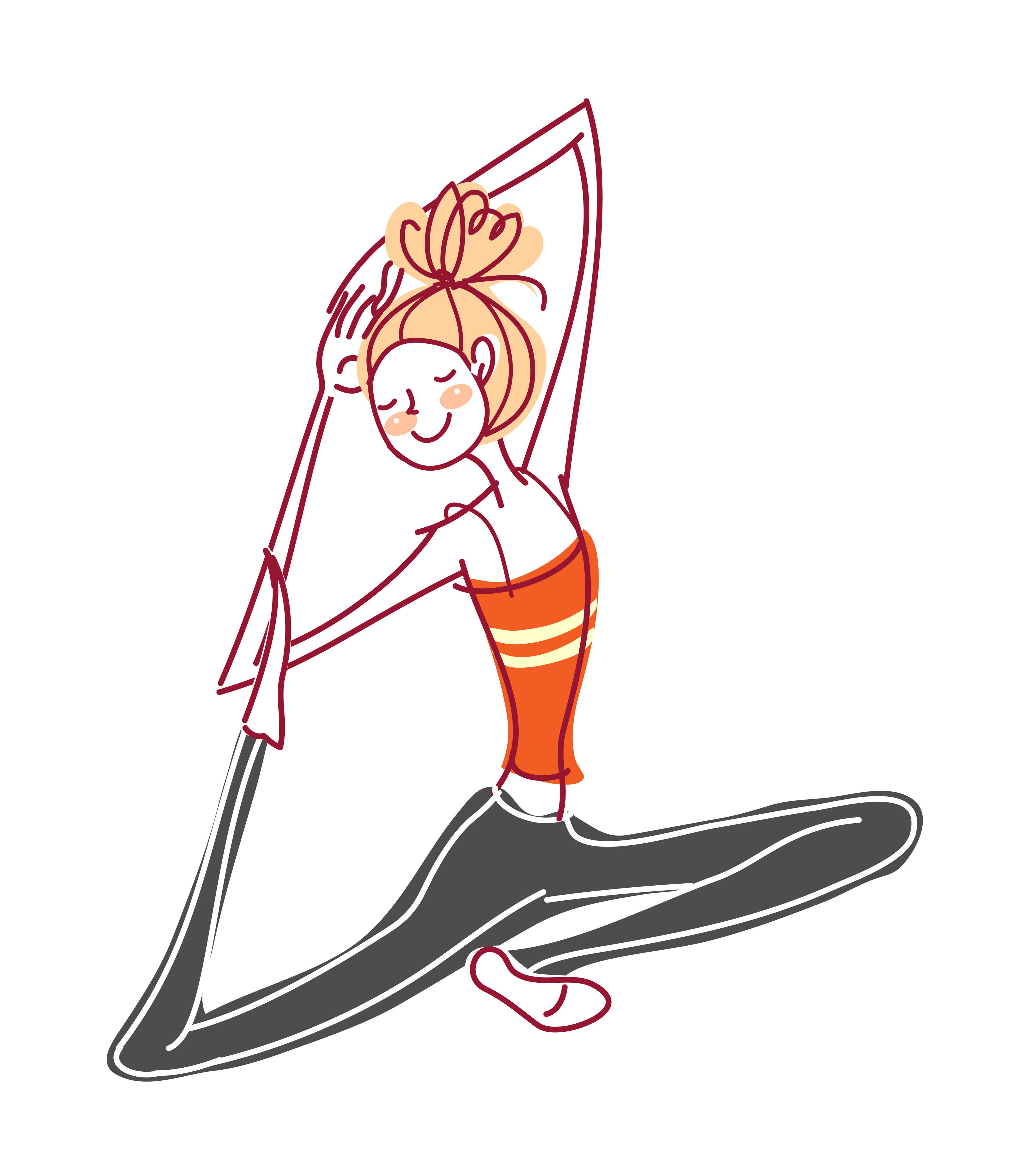 Two other studies in a similar vein have been published out of the laboratory of Christiane Brems in the School of Graduate Psychology at Pacific University, both of which again focused on Yoga Journal images. Their first study analyzed 702 articles from a subsample of 33 journal issues between 2007 and 2014 and focused on a formal analysis of article content. They reported that postures (40% of articles) and breathwork (49% of articles) strongly dominated the content at the expense of content related to more philosophical/psychological content (i.e. introspection, meditation, absorption, etc.). In an analysis of trends, the postural aspect of yoga in the content was seen to increase over time, whereas there were declines in all of the other types of content including breathwork. The authors noted that "the current depiction of yoga in the popular media as exemplified by Yoga Journal is drifting from yoga's deeper philosophical roots and becoming more of a fashion statement rather than a holistic lifestyle." In their most recent study, they examined 3,129 images from both advertisements and article graphics that were a quarter of a page or larger from a subsample of 33 Yoga Journal issues between 2007 and 2014. They reported that the images were mostly white females (about ¾ of them) who were thinner than average (52%) and predominantly young adults (75%). Only 20% were persons of color and fewer than 2% were heavier than average. Advertisements were more likely to depict females over males, thin body size, and younger age. Trends over time showed a propensity towards increasing female representation over males and increasing representation of a thin body type. Clearly, the analyses from these studies have confirmed the general perceived representation in yoga magazines of younger, white, athletic females with thin bodies, i.e. the "yoga body". A significant limitation of these studies is that they have been conducted on a very limited subset of public media, primarily targeted at yoga magazine subscribers and practitioners. What would be particularly useful would be similar studies of more mainstream media portrayals of yoga, which would be more relevant to implications of these portrayals on the perception of yoga by the general population (a couple of research studies have examined Instagram yoga images). The prediction would be that a similar representation of yoga would be observed. The implications of how a very limited portrayal of yoga in the media may affect the general population has been discussed in all of these research articles. The major issues at stake include concerns about the exclusive portrayal of yoga practice as one severely limited by gender, age, body size, race, age, physical ability, and socioeconomic status, which serves as a barrier to practice for those on the other side of the stereotype. If fact, we know that yoga practice demographics are dominated by white females. There is also the issue of potential harm caused by promoting an unrealistic and unhealthy ideal body image (think the anatomically impossible body of the Barbie® dolls – there is actually a "Yoga Teacher Career Doll" version). This may be contributing to a form of "cultural programming" in the media in general that has been implicated in eating disorders. Future research should evaluate the image portrayal of yoga in the mainstream media, elucidate and quantify the actual perception of yoga by the general population, and evaluate potential strategies that might ameliorate the inaccurate perception of yoga practice and the barriers to practice. Perhaps it will be the "Barbie® Scientist Career Doll" that will do this research.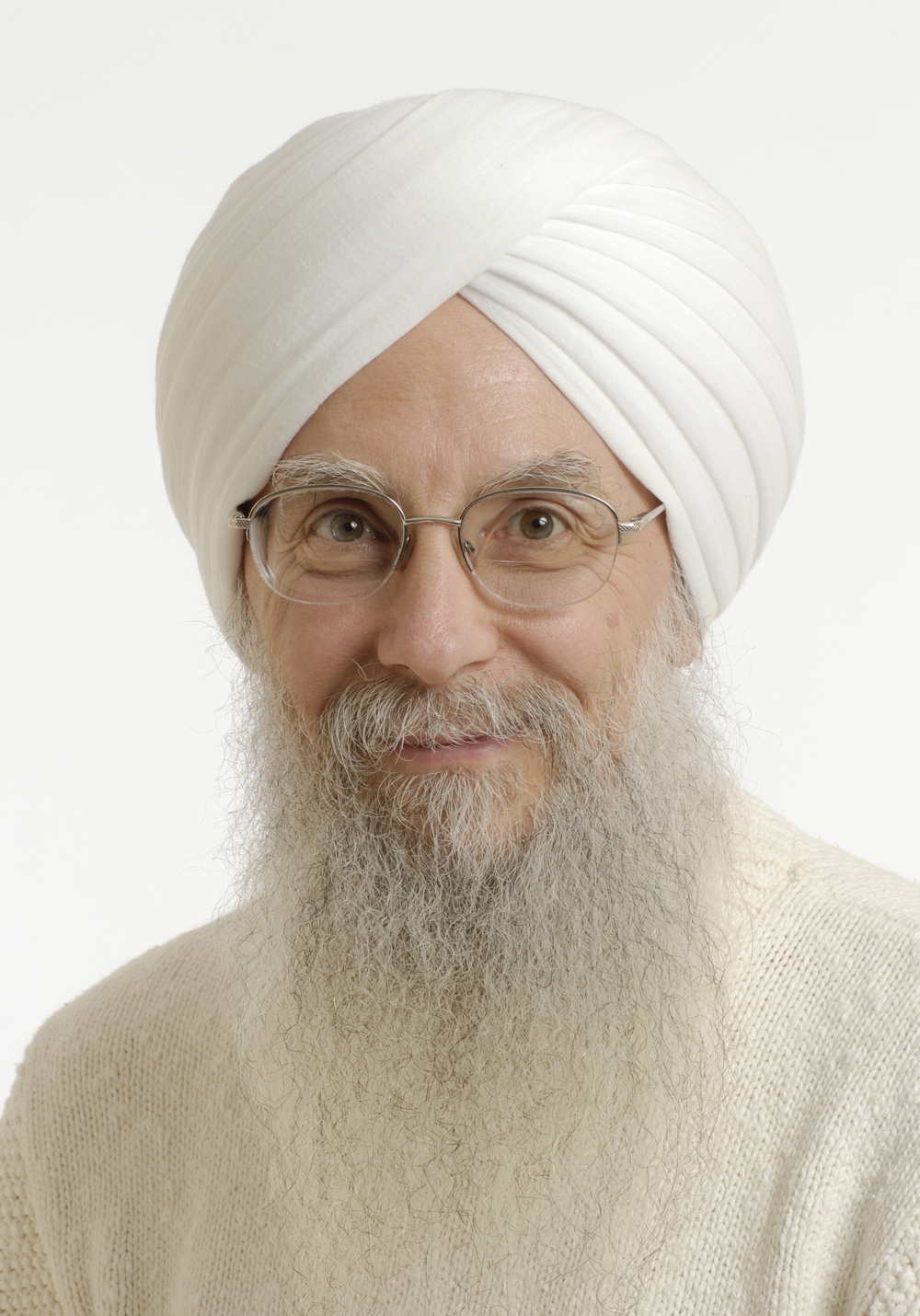 Sat Bir Singh Khalsa, Ph.D. is the KRI Director of Research, Research Director for the Kripalu Center for Yoga & Health, and Assistant Professor of Medicine at Harvard Medical School. He has practiced a Kundalini Yoga lifestyle since 1973 and is a KRI certified Kundalini Yoga instructor. He has conducted research on yoga for insomnia, stress, anxiety disorders, and yoga in public schools. He is editor in chief of the International Journal of Yoga Therapy and
The Principles and Practice of Yoga in Health Care
and author of the Harvard Medical School ebook
Your Brain on Yoga
.
---
Revisiting Breath of Fire
Pranayamas, or yogic breathing techniques, play an integral role in Kundalini Yoga as taught by Yogi Bhajan. One foundational Pranayam is
Breath of Fire (Agni Pran)
. Breath of Fire is a cleansing breath that invigorates the body, oxygenates the systems, and strengthens the nervous system. It is worth revisiting Breath of Fire with your students to make sure they are doing it properly and receiving the maximum benefit from this powerful Pranayam
1
.
Begin by sitting up very straight. Pull the shoulders back and let them relax around the heart center. Lengthen and connect the space between your navel and your heart center. Close your eyes 9/10ths and concentrate at the brow point.
Breathe in and out through the nose with the mouth closed, so that you hear the breath in the nose and not the throat. The breath is happening in the abdomen, filling up your belly with the inhale and contracting your navel with the exhale. Engage your navel so that it supports the upper diaphragm with a contraction on the exhale, and the inhale occurs as you relax the navel.
Equalize the inhale and exhale so that they are of the same duration. The exhale requires more energy to contract the diaphragm, but do not make the exhale dominant – keep it equal. When you are perfecting this pranayama, try blocking your ears with your fingers in order to easily hear your breath internally and ensure you are breathing in a steady rhythm with an equal inhale and exhale.
Start slowly to ensure that you are doing it correctly, and then increase the pace to 2 or 3 breaths per second – which is quite a fast breath.
Start with 30 seconds and increase the duration of Breath of Fire as you master control of the breath. When you finish, sit calmly with a long, slow breath, and let the energy release and integrate into your body.
"Breath of Fire is our mantra. They call it Agni Pran, Breath of Fire. Jwala Pran, Breath of Fire. They call it Surya Pran Kriya, that's also Breath of Fire. They call it Dhonkani, that's also Breath of Fire. It has so many names, you can't believe it. But all it boils down to Breath of Fire. Whosoever knows the art of Breath of Fire, he can hire and fire angels and gods at his command. That's what it is."
Yogi Bhajan August 17, 1976
1
Breath of Fire while pregnant is not advised. Refrain from practicing Breath of Fire during the first or second days of menstruation.
---
Be You – A Level One Immersion Experience
by Sat Amrit Kaur
More than 50 students traveled from around the world to share an experience of Level One Teacher Training in Espanola. It was an experience of growth and awareness and one that I'll remember for the rest of my life. From the first time we tuned-in together, I instantly felt connected to the Golden Chain of students and teachers that extend back in time. Personally, I was ready. I knew I was on the precipice of transformation, yet I had no idea what to expect. It was apparent from the very start that the next 28 days were going to be intense. Thankfully, I did not feel alone. I knew that this level of intensity is what also attracted my peers. And together we dove deep into ourselves, the teachings of Yogi Bhajan, and the possibilities. I found myself often curious about the journey it took for each person to arrive in Espanola. The Ashram is itself both a destination and a stopping point on the path of Kundalini Yoga. From the students, trainers, and staff, to the welcoming ashram community and the land that made the container possible, it is all so precious! And a miracle that we had the opportunity to witness and receive. The living-dream of it all was accompanied by the reality of challenge, pain, heartbreak, frustration - it was our chance to confront and overcome our self-limitations and realize more of who we truly are. Early morning sadhana, long days, practicum preparations, a myriad of emotions, along with demanding kriyas and meditations, provided the setting for a personal rollercoaster ride — and we all experienced our ups and downs. Change was happening on many levels, both inward and outward, and I most valued the safe space that allowed me to allow myself this deeply transformative experience. It was more subtle than dramatic, like the change we sometimes yearn for. Rather, it thoroughly penetrated the parts of me that I had yet to reach. A favorite moment during the Immersion came after we completed the
Healing Ring of Tantra
meditation. It was a stormy night and the thunder crashed loudly just as we ended. The rain poured down the hardest I have ever seen and the sky lit up with lightening. As many of us stood to watch nature's performance we became inspired, so we ran out to the middle of the grass screaming and twirling as the waters washed us clean. Yogiji affirmed he was with us. In truth, the Immersion is difficult to put into words. I can recall the imprints on my soul left by everyone I shared this experience with, and the transmission of teachings that I will carry wherever I go. I can also name what it has given me - a solid foundation, a connection to yogic lineage, and a newfound trust and self-acceptance. The Immersion affirmed Yogi Bhajan's central message:
Be You
. It takes both strength and vulnerability to embody the essence of Yogi Bhajan's guidance, plus a good amount of personal commitment and courage. The Level One Immersion reminded me of who I am and what I am capable of. This is the way of Kundalini Yoga as taught by Yogi Bhajan - to deliver to you an experience of yourself. This is the way of the Aquarian Teacher Training.
Sat Amrit Kaur (aka Ashley Christine Hardy) is from the Mojave Desert of Las Vegas, Nevada. She is a passionate yogini, creative spirit and humanitarian devoted to living her most authentic and joyful life. Her values include vulnerability, creativity, self-expression, service and community. Sat Amrit has earned a Bachelor of Arts in Communication Studies, interned at the US Capitol, worked for doctors, and in the public school system. She now teaches people Kundalini Yoga and meditation, leads movement and dance sessions, and facilitates creative workshops and women's circles. Sat Amrit works at KRI coordinating Trainer Forums and managing social media. She also has her own business mentoring young women.
---
Sat Nam from The Yogi Bhajan Library of Teachings
Tips and Techniques for Searching the Yogi Bhajan Library of Teachings - Lecture Topics Save yourself a bunch of time searching the Yogi Bhajan Library of Teachings! Chances are you are not the first person researching a particular topic. Many subjects that Yogi Bhajan lectured on extensively have been collected for you. Use the Lecture Topic section and its easily accessible format. You'll find a drop-down menu for Lecture Topics on the home page, next to the search bar. Click on Lecture Topics, and you will find 44 broad subjects, ranging from Astrology to Women, listed in alphabetical order as shown in Figure 1.
Figure 1: A list of Lecture Topics can be found next to the search bar at the top of the home page.
Next, narrow the focus and get more specific in your search. Use the
Keywords and Search
criteria after the list of
Notable Lectures
. Deselect from this list to narrow the topic and change the
Notable Lectures
list. The
Keywords and Search
list for Lecture Topic "Brain" is illustrated in Figure 3.
Figure 2: All Lecture Topics have a broad description of the contents of the search
Select a topic, and click to open a description of the subject, as shown in Figure 2 for the "Brain." Below the summary are Notable Lectures for the given topic. Then, you can search for keywords within a lecture. Although I recommend reading the entire lecture, as the context is as valuable as the information itself.
Figure 3: Lecture Topics can be further refined by selecting or deselecting Keywords.
Using the Lecture Topics tool is a quick way to access information that has already been researched. Try it next time you are in the Library and explore with this valuable tool. Open yourself to the wisdom of the teachings of Yogi Bhajan and enjoy the journey! Sat Nam.
In Gratitude,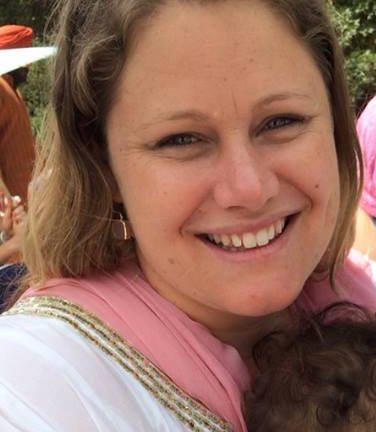 Shabd Simran Kaur Adeniji,
Fundraising Coordinator
The Yogi Bhajan Library of Teachings
®
Kundalini Research Institute Email: donations@kriteachings.org Find us on Facebook "
The Yogi Bhajan Library of Teachings
"
www.libraryofteachings.com
The Yogi Bhajan Library of Teachings is a non-profit organization and all donations are tax deductible under IRS code 501(c)(3).
---
KRI October Specials of the Month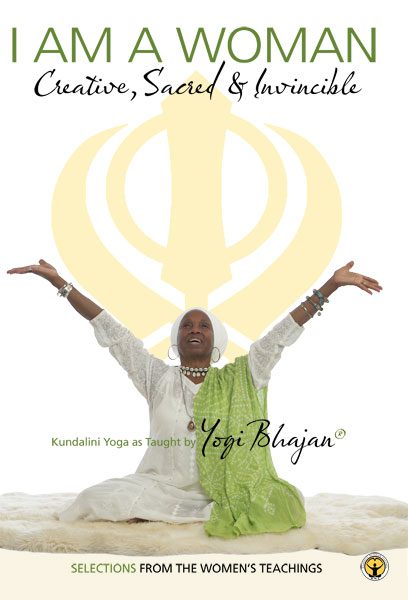 I Am a Woman: Creative, Sacred & Invincible Selected Lectures from the Women's Teachings
Yogi Bhajan, Master of Kundalini Yoga Retail: $39.95
Promo: $33.96
---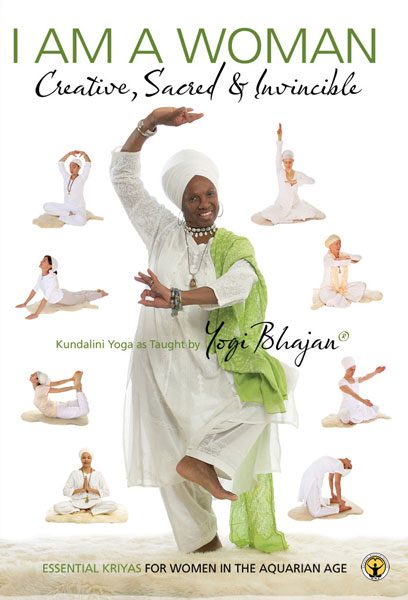 I Am a Woman: Creative, Sacred & Invincible Essential Kriyas for Women in the Aquarian Age
Yogi Bhajan, Master of Kundalini Yoga Retail: $29.95
Promo: $25.46
---
I Am a Woman DVD Series
3 Sets of Lectures from the Women's Teachings of Yogi Bhajan, Master of Kundalini Yoga
I Am a Woman: Practicing Kindness, (Volumes 1-5)
1. Create Your Reality 2. Spiritual Acceleration 3. Act Great and Never Be Turned by Fate 4. Know Yourself 5. The Art of Appreciation
I Am a Woman: Conscious Compassion, (Volumes 6-10)
6. The Known and Unknown 7. The Primal Force of Life 8. Communicating With Compassion 9. The Law of Life 10. Being Me: My Actions Define my Reality
I Am A Woman: The Creativity of the Creator, Volumes (11-15)
11. Creativity through Communication 12. A Woman's Impact 13. Resolve Your Inner Conflicts 14. The Art of Being a Woman 15. Intuitive Applied Knowledge Retail: $19.95 per DVD
Promo: $16.96 per DVD
Or $74.95 for any 1 of the 3 full sets of DVDs, a 25% discount from retail.
KRI October Recipe of the Month
Taken from: From Vegetables with Love Recipes and Tales from a Yogi's Kitchen Revised and Expanded 2nd Edition Siri-Ved Kaur Khalsa Yogi Bhajan's Parsley Pilau
Yield: 6–8 servings
Parsley is a digestive aid that is also high in iron and chlorophyll. The combination of ingredients in this dish helps to cleanse and promote a healthy colon, kidneys, maintain potency, and chase away disease and old age. ½ cup ghee or oil 3 large onions, thinly sliced ½ cup finely chopped fresh ginger ½ bulb garlic, chopped 1½ tablespoons crushed red chiles ¼ teaspoon black pepper ½ teaspoon caraway seeds 1½ tablespoons cumin seeds 1 teaspoon ajwain 1 tablespoon turmeric 1½ teaspoons basil ½ cup Bragg Liquid Aminos 3 cups parsley flakes 3 medium potatoes, chopped 3 cups basmati rice, rinsed and drained 8 cups water Heat ghee in a wok or skillet over a medium-high flame. Add onions, ginger, and garlic. Sauté until well done. Lower heat slightly and make a pool of ghee in the center of the onions. Add chiles, pepper, caraway seeds, cumin, ajwain, and turmeric. Let spices sizzle for a minute or two, and then add Bragg Aminos and parsley. Stir and add potatoes. Stir and add drained basmati rice. Sauté 2–3 minutes, stirring constantly. Add water and bring to a boil. Cover and reduce the flame to low. Cook for 20 minutes. Remove from heat, stir gently with a fork, cover and let sit for 10 more minutes
---
Trainer's Corner
October is an exciting month for the ATA Trainer Forum Global Program.
On October 8th and 9th, KRI will sponsor the second Australian ATA Trainer Forum. Trainers from Australia and New Zealand will gather following the Kundalini Yoga Festival in Ivory's Rock QLD.
Register here
. On October 26th and 27th at the Sunrise Spa in Suzhou, China, KRI will host the Chinese ATA Trainer Forum. KRI has hosted many smaller Forums in China. This year, all roles of the Academy, as well as assistants and applicants from training teams, will have the opportunity to network and be together in community. Fun Fact: There are currently 6 teams and over 15 Level One and Level Two Teacher Training programs each year throughout China! The Winter Solstice Trainer Forum is coming up on December 16th at the Hampton Inn in Lake Wales, Florida.
Register here with a special online rate
!
---
SUPPORT THE KUNDALINI RESEARCH INSTITUTE & THE LIBRARY OF TEACHINGS

---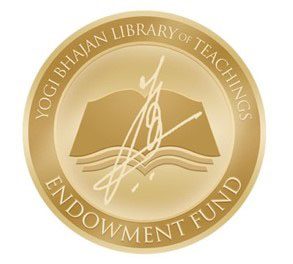 The Yogi Bhajan Library of Teachings
Endowment Fund
SUPPORT THE KUNDALINI RESEARCH INSTITUTE & THE LIBRARY OF TEACHINGS
---
A Note From Nirvair
Sat Nam, and Greetings from New Mexico!
It is the fall season in this hemisphere. If you have the eyes to see and a connection to our Mother Earth, it can help you understand yourself and be inspired to make the shift as She changes Herself in this season. Yogi Bhajan gave one such instruction on October 26, 1988: "The reason that you are rude to yourself is that you don't want to understand the sophistication about yourself. You are insecure about yourself is because you do not see the vastness of God. How blind can a person be, that they go through the fall season, seeing every leaf falling down and yet his own leaf of ego doesn't come down? Can you understand that winter will come, and the entire land will be covered with the whiteness and the grace of snow? Man has never even tried to cover for that season with his own grace." The equinox time, whether it is in the fall or spring, is a great time to balance the tattvas ( the elements of earth, water, fire, air, and ether that comprise your body) and to tone up the vagus nerve. This will help you prepare for the upcoming season. Are you registered at the Yogi Bhajan Library of Teachings
®
? When you register, you can have access to our wonderful kriya database. We have 530 kriyas written up and we are using grants from Yogi Tea and your donations to add more every month. If you search on the word "tattvas," four great kriyas come up. If you search the word "vagus," five great kriyas come up. Certainly, enough to keep you busy this equinox time! Another beautiful opportunity for growth this fall is
The 21-Stages of Meditation
that is being offered in Espanola, October 13th to 20th. Students and teachers from all contemplative traditions are invited to participate in this deep meditative experience.
Thanks to all the great students, staff, and trainers for the amazing Level One Teacher Training in Kundalini Yoga as taught by Yogi Bhajan® Immersion this last August. One of my favorite moments is when the entire class sings happy birthday to Yogi Bhajan as his grand birthday party. So much fun and so inspiring! Join us next year if you can for a truly exceptional experience.
All the best with blessings, Nirvair Singh Khalsa CEO Kundalini Research Institute
---
---
Patience Pays – Let God Work for You
The affirmation "Patience Pays" given by Yogi Bhajan, is one of the most beloved and well-used affirmations in the teachings of Yogi Bhajan. It is the perfect answer for many unasked questions, and it gives a sense of serenity and trust. The Gurbani quote in the affirmation is by the Third Guru, Guru Amar Das ji. He says, "Why do you doubt, oh mortal being? The Creator Lord Himself shall protect you. He who created you, will also give you nourishment." Guru Amar Das ji calls us out for our lack of trust and reminds us that the One who brought us here will take care of us! Introducing your students to this affirmation is a great gift to them – try it and see. Here is a beautiful quote by Yogi Bhajan explaining his understanding of Patience Pays.
I am very surprised at how you take the meaning of the words, "patience pays." "Patience pays" means that your methodological advancements and production will give you the best results. It does not mean that when somebody is bullying you and you keep on tolerating it, that this is going to pay off for you. So, let me make it very clear. Patience is the methodological advancement of one's own mental psyche. [And what does that mean?] The words are very simple - there is a psyche and each molecule of your psyche is alive. [This psyche pervades everywhere,] it is all around. All the people you know and all the people you want to deal with make up a multifaceted energy field. God is everywhere, and you know it is everywhere, but when it is manifested from Gupt… Gupt means "that which is hidden or unknown to the Chitre." Chitre means "the known." So, when God is brought and manifested - when we sit here and we talk about God, and we talk about love, and we talk about elevation, that is where we manifest God. God has to be manifested from unknown to known. Whosoever shall [manifest God in this way] shall be exalted and this is the methodological projection of your personality. You go in a church and you sing hymns in the praise of the Lord. I don't know if that Church is a special place or not, but it becomes special when you exalt the Lord God. - Yogi Bhajan October 20, 1983
Download the audio from the
SikhNet Gurbani Media Center
here. Listen deeply to this affirmation and allow the hidden Divinity to emerge from the reality that surrounds us. Share this with your students and help bring prosperity and satisfaction to their lives.
"Patience pays. Wait. Let the hand of God work for you. The One who has created you, let Him create all the environments, circumstances, and facilities and faculties. Too kaahay doleh paraanee-aa tudh raakhaigaa sirjanhaar. Jin paidaa-is too kee-aa so-ee day-ay aadhaar. Oh individual, why you are in a very doubtful state? The One who has made you will take care of you. The One who has created this Universe, all the planets, planetary faculties, and facilities on Earth, He is the One who has created you. Wait. Have patience. Lean on him. And all best things will come to you. Dwell in God. Dwell in God. Dwell in God. Befriend your soul. Dwell in God and befriend your soul. Dwell in God and befriend your soul. Dwell in God and befriend your soul. All the faculties and facilities of the Creation, which are in your best interest, shall be at your feet. You need million things. Million things will reach you if you are stable, established, firm, patient. Remember, Creator watches over you and Creation is ready to serve you, if you just be you. So please take away the ghost of your life and stop chasing round. Consolidate. Concentrate. Be you. And may all the peace and peaceful environments, prosperity approach you forever. Sat Nam"
---
21 Stages of Meditation in Espanola this Fall
Many of you have been to Espanola in the summer months to attend Summer Solstice or KRI trainings. Summer is hot and dry with long days and incredibly high energy. But have you experienced New Mexico in the fall? As October unfolds across the deserts and the mountains, a dramatic and deep transformation is revealed. All of nature begins the process of preparing for winter – long months of cold and quiet. Waiting. Working on the inside as the outside slows to a pace of suspension. The energy of transformation is strong, and it affects all things. The leaves on the trees turn color, the most spectacular brilliant gold, before falling. The plants push greedily green for one last day of fruit and flower – until they wilt before the specter of cold. And we, as Kundalini Yogis and meditators who live at Hacienda de Guru Ram Das, say goodbye to our last guests and visitors and once again turn towards each other in community and loving support. This October we invite you to experience the sweetness of fall in Espanola with us. The 21 Stages of Meditation is a priceless opportunity to expand your inner horizons, experiencing the transformative effects of deep meditation. Students and teachers of all levels and from all contemplative traditions are welcome. Together we will complete three meditative journeys towards the pinnacle of our own inner awareness. Join us and experience a New Mexico you have never seen before.
The 21 Stages of Meditation
, October 12-20, 2019 at Hacienda de Guru Ram Das.
Española City of Love By Yogi Bhajan Leaves changing, colors changing. Color in wide range. Cottonwood trees golden yellow, standing tall - friendly fellows, Golden marigolds fading in frosted morning air. Beautiful blue sky, star laden. A bright star falling. Falling. Falling. Cold announcing fall. Winter settling in. Crystal air moving white - silent heavenly snow falling covering all. Majestic mountain peaks so tall. Home of our Guru, warm and cozy, the fire reflecting. Rosaries repeating the ancient formula of infinite longing. Calling. Repeating. Meditating on God's Name. Essence of the heart's beat. Española, city of love. Peaceful. Graceful. Vision of the white dove. 4 seasons woven with crystal blue sky, star-laced nights. Land of enchantment glistening with God's light. Within this sanctuary, I have built my dome. Great! Great is Española! God's real home.
---
Yogic Slow Breathing: A Better Way to Ventilate
By Nikhil Ramburn and Sat Bir Singh Khalsa, Ph.D.
The most common breathing practice in yoga is long, slow, deep breathing. However, despite its simplicity and multiple benefits, it is also relatively misunderstood. The slow breathing practices in yoga are not simply slower, they are also deeper, with the diaphragm and lungs expanding more fully with each breath. Yogic breathing involves the noticeable movement of the abdomen, which extends outwards on each inhale, thereby earning it the name of abdominal or belly breathing. Apart from simple slow, deep breathing, yogic breathing or pranayama practices also included modified techniques such as Ujjayi, which involves a slight constriction of the glottis to create an audible breath. Other yogic breathing patterns may call for different breathing frequencies, different breath inhalation, retention, and exhalation ratios, segmented inhales and exhales, and breathing through specific nostrils. The deeper expansion of the lungs in simple long slow yogic breathing effectively increases the lung surface available for gas exchange and so it is more efficient use of the lungs. In addition, dead space ventilation (movement of air during breathing in the trachea between the mouth and lungs that does not participate in gas exchange) is relatively reduced. The resulting increase in efficiency is equivalent to one possessing a larger lung. Unfortunately, the understanding of the accurate benefits of yogic breathing is often compromised by certain claims and misconceptions. The most common of these is the notion that slow yogic breathing increases oxygen in the blood and that most the public not privy to practicing this type of breathing are walking around chronically oxygen-deprived. In fact, unless one has a respiratory condition, such as chronic obstructive pulmonary disease or one is at high altitude, blood oxygen levels are normally well maintained at very high levels. It should be noted that respiratory physiology is a complicated issue whose details are outside of the scope of this article, however, the reality is that both slow and rapid yogic breathing practices, if done appropriately, do not yield significant changes in oxygen or carbon dioxide levels. The main reason for this is that the effect of the deeper breath in long slow deep breathing is counterbalanced by the slower respiration rate. Deeper breathing with a typical respiration rate would actually lead to clinical hyperventilation, a potentially harmful state, which should be taken into account when practicing yogic breathing. Research on the long slow pranayama practice, when practiced appropriately, has been shown to slightly improve gas exchange under normal conditions. In early studies in 1964, at the Department of Psychiatry at Yale University, research fellow K.T. Behanan (trained in yoga at the Kaivalyadhama Yoga Institute in India) examined the effects of a series of pranayama practices on himself, with the results published in both a monograph and the Journal of Applied Physiology by his mentor. Three representative patterns of yogic breathing were tested, namely Ujjayi, Kapalabhati and Bhastrika. While these techniques required a 12-35% increase in oxygen consumption above baseline, the relaxed breathing that immediately followed, showed little indication that the subject had been exerting himself. A very thoroughly done study by Frostell et al. in 1983 using state of the art respiratory physiological research measures in advanced pranayama practitioners, made it clear that both slow and fast types of pranayama yield minimal changes in both oxygen and carbon dioxide levels. A more recent pranayama research study published in the journal Evidence-Based Complementary and Alternative Medicine in 2013, had 17 yoga-naive participants tested to see if Ujjayi resulted in greater oxygen saturation when compared to regular slow yogic breathing. The results showed the greatest improvements in slow breathing without Ujjayi, likely due to the increased respiratory effort. However, Ujjayi did result in greater oxygen saturation. The researchers concluded that simple slow breathing with equal inspiration/expiration is the best technique for yoga naive subjects. In addition to these studies performed under normal conditions, there is a growing body of evidence that yogic breathing improves gas exchange under altered, challenging conditions as well. In 1968, Shanker Rao from the Armed Forces Medical College in Pune, India looked at one subject who attempted yogic respiratory control at two different altitudes. The observations were carried out in the South-Western foothills of the Himalayas (12,500 ft.) and in Pune (1,800 ft.). He observed that the subject met increased demands for oxygen at high altitude by using long slow yogic breathing, which was effectively improving respiratory efficiency by increasing tidal volume (the total volume of air exchanged in each breath) instead of increasing the frequency of respiration. Recent studies with a larger group of subjects support these early findings. In 2001, Luciano Bernardi et al. conducted a study in Albuquerque NM, comprising of 19 controls and 10 western yoga trainees to test breathing patterns and autonomic modulation at simulated high altitude. The researchers found that yoga trainees maintained better blood oxygenation without increasing ventilation (slow yogic breathing being a more efficient breathing method) and had reduced sympathetic activation when compared to controls. A subsequent study by Bernardi et al. looked at Caucasian yoga trainees, Nepalese Sherpas and Himalayan Buddhist monks. They found that yoga trainees were able to maintain oxygen exchange rates at high altitude that resembles the Himalayan natives. Therefore, respiratory adaptations induced by yoga practice may represent an efficient strategy to cope with altitude-induced hypoxia (inadequate oxygen supply). Another recent study lead by Colonel Himashree of the Indian army and published in 2016, further confirmed these findings with a large sample size of two-hundred Indian soldiers divided equally between an exercise control and yoga practice group. Indeed, the yoga group performed better at high altitude in a number of health indices such as respiratory rate, systolic and diastolic blood pressure and anxiety rates. In summary, slow yogic breathing is the most efficient way to ventilate and exchange oxygen and carbon dioxide. However, in addition to this benefit, long slow yogic breathing is also known to also offer numerous additional benefits including beneficial effects on heart rate variability, the chemoreflex response, autonomic function, and even on mood and mental health. Reprinted from KRI Newsletter, February 2017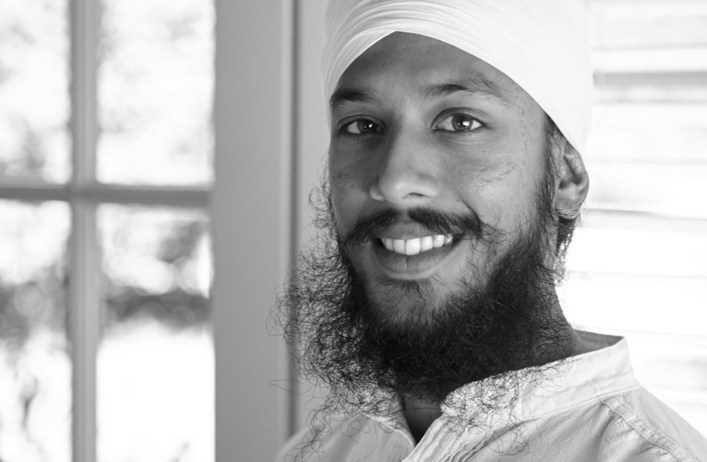 Nikhil Rayburn grew up practicing yoga under mango trees in the tropics. He is a certified Kundalini Yoga teacher and has taught yoga to children and adults in Vermont, New Mexico, Connecticut, India, France, and Mauritius. He is a regular contributor to the Kundalini Research Institute newsletter and explores current yoga research.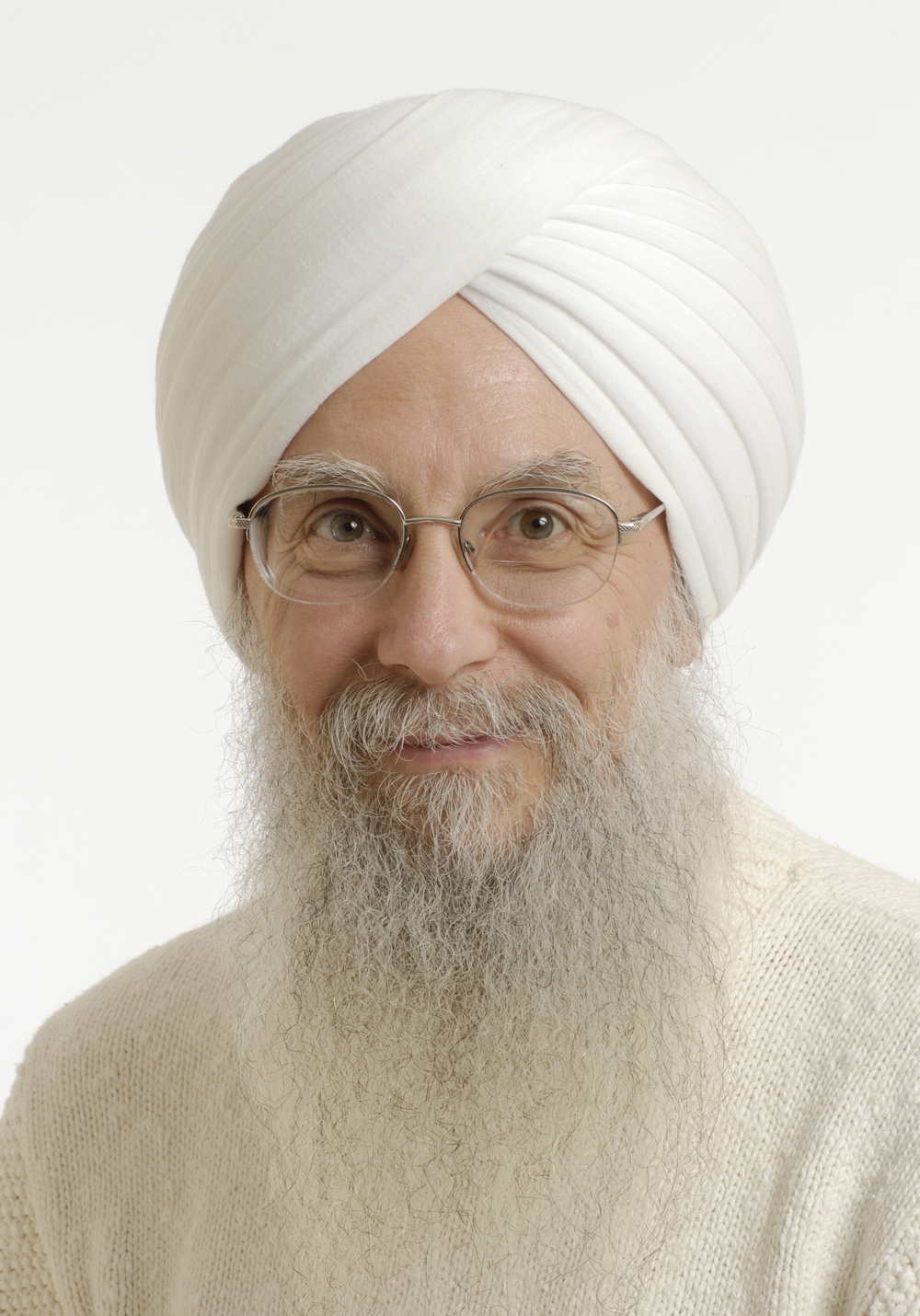 Sat Bir Singh Khalsa, Ph.D. is the KRI Director of Research, Research Director for the Kripalu Center for Yoga & Health, and Assistant Professor of Medicine at Harvard Medical School. He has practiced a Kundalini Yoga lifestyle since 1973 and is a KRI certified Kundalini Yoga instructor. He has conducted research on yoga for insomnia, stress, anxiety disorders, and yoga in public schools. He is editor in chief of the International Journal of Yoga Therapy and
The Principles and Practice of Yoga in Health Care
and author of the Harvard Medical School ebook
Your Brain on Yoga
.
---
Sat Nam from The Yogi Bhajan Library of Teachings
Searching the Yogi Bhajan Library of Teachings
®
– Tips and Techniques Searching the Library of Teachings for a special topic of interest is one of the most functional and versatile aspects of the Library. I find that I use this quite a bit – either for preparing for class, writing on a topic, or just following the trail of my curiosity. There are several ways to approach searching.
Words and Phrases
In the Library of Teachings, search words are used in a very similar way to searching Google. You can use a keyword and that is always an easy way to start. But because the Library is so extensive, a single word search is likely to bring up dozens, if not hundreds, of lectures. A good way to narrow down your search is to use double-quoted phrases in the search text. For example, "yoga of awareness", can be treated as an exact phrase in a search and give you more specific results. Searching also supports
NEAR
,
AND
,
OR
, grouping with parentheses
( )
, and negation with a minus sign (
-
). You can combine all of these elements of the grammar together to easily form complex queries. Here is an example of how to use these tools, and remember
AND
,
OR
, and
NEAR
must always be uppercase:
| Keyword | Example | Description |
| --- | --- | --- |
| any terms | pineal pituitary | Searches for documents matching all terms. The example matches documents that have both the term pineal and the term pituitary. |
| AND | pineal AND pituitary | Combines the terms on either side with an AND . This example is equivalent to the previous example, as AND is the default way to combine terms. |
| OR | pineal OR pituitary | Combines the terms on either side with an OR . The example matches documents that have at least one of either of the terms pineal or pituitary. |
| " " | "yoga of awareness" | Anything within the double-quote marks is treated as a phrase. The example matches documents having the phrase "yoga of awareness" (without the double-quote marks). |
| NEAR | pineal NEAR pituitary | Matches terms on either side of the NEAR where they are within 10 terms of each other. The example matches documents where pineal is within 10 terms of pituitary . If you add a / followed by a number to the keyword, then it uses the number to specify the number of terms for the distance. For example, pineal NEAR/2 pituitary matches pineal within 2 terms of pituitary . |
| ( ) | (pineal OR pituitary) thymus | Indicates grouping. The example matches documents that have at least one of the terms pineal or pituitary, and also have the term thymus. |
| - | pineal -pituitary | Indicates a NOT query. The example matches documents matching pineal but not matching pituitary. |
Wildcards
Searching the Library of Teachings also uses two wildcard characters:
*
and
?
.
*
will match any amount or combination of letters, whereas
?
will match exactly one non-space character. For example,
he*
will match any word starting with
he
, such as
he
,
her
,
help
,
hello
,
helicopter
, and so on. On the other hand,
he?
will only match three-letter words starting with
he
, such as
hem
,
hen
, and so on.
Search by Date or Catalog Number
And other great feature is the
magnifying glass
which allows the user to search a lecture or kriya by date or catalog number. This can be a great shortcut if you already have this information, and you are looking to find a specific lecture.
This brings up an advanced Search Helper box where you can input a date or Library Code, or even a date range if you aren't exactly sure of the date.
There are even more search options to help you zero-in on the information you are seeking. Click on the
Search Tips
to get helpful insights on how to locate the information that you need. There is more than one way to search and it is worth your time to understand all the features. Take a moment and watch this brief
Search video
to start searching like a pro. If you are like me, you will start searching for one thing – and find a hidden gem about something else entirely. Open yourself up to the wisdom of the teachings of Yogi Bhajan and enjoy the journey! Sat Nam.
In Gratitude,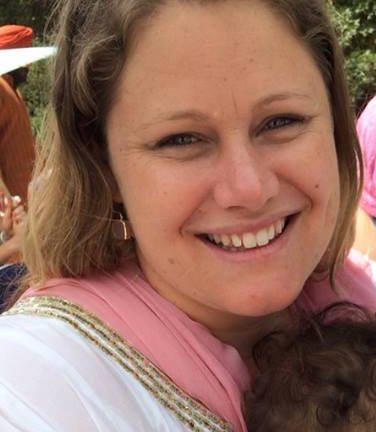 Shabd Simran Kaur Adeniji,
Fundraising Coordinator
The Yogi Bhajan Library of Teachings
®
Kundalini Research Institute Email: donations@kriteachings.org Find us on Facebook "
The Yogi Bhajan Library of Teachings
"
www.libraryofteachings.com
The Yogi Bhajan Library of Teachings is a non-profit organization and all donations are tax deductible under IRS code 501(c)(3).
---
September KRI Newsletter Specials
KRI presents: The Everyday Series Books to explore your Yogic Life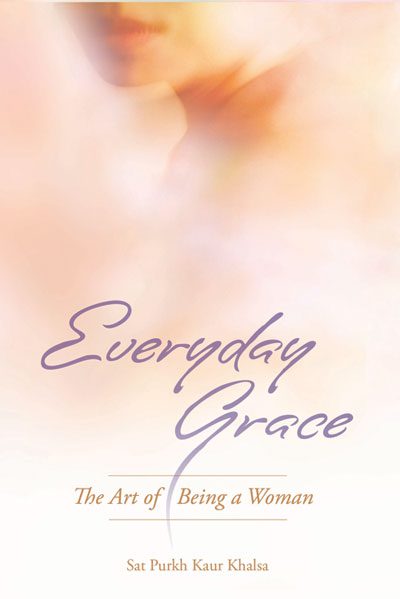 Everyday Grace
The Art of Being a Woman Sat Purkh Kaur Khalsa Every woman has within her an inner grace - an everyday grace. Combining personal experience with the teachings of Yogi Bhajan, Everyday Grace explores a woman's path toward her highest identity - the Grace of God - with an authentic, contemporary voice. "Everyday Grace is a perfect companion to any women's yoga course. I only wish Sat Purkh had been around to translate these teachings thirty years ago!" Regular: $17.95
Promo: $15.26
---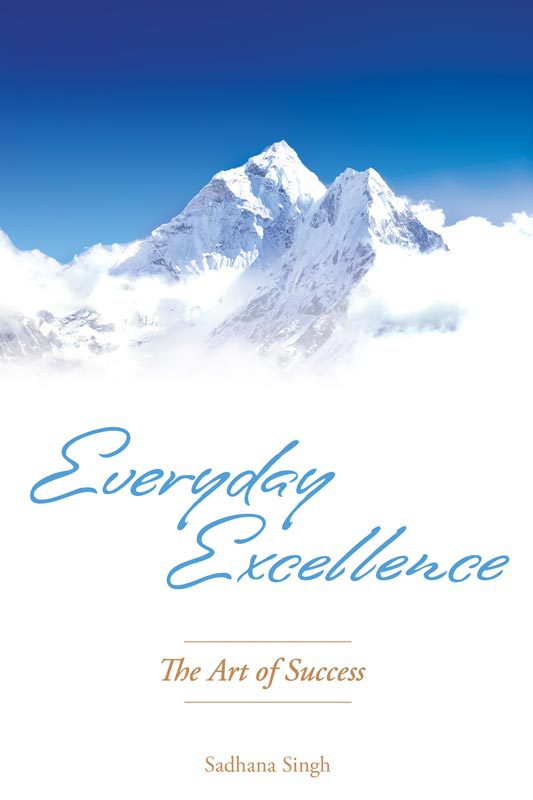 Everyday Excellence
The Art of Success
Sadhana Singh
Everyday Excellence gives you the tools you need to break through your existing patterns that hold you back from being successful. Yogi Bhajan's Eight Elements of Excellence, as outlined in these pages, is your road map. Begin your journey today - and every day! Regular: $17.95
Promo: $15.26
---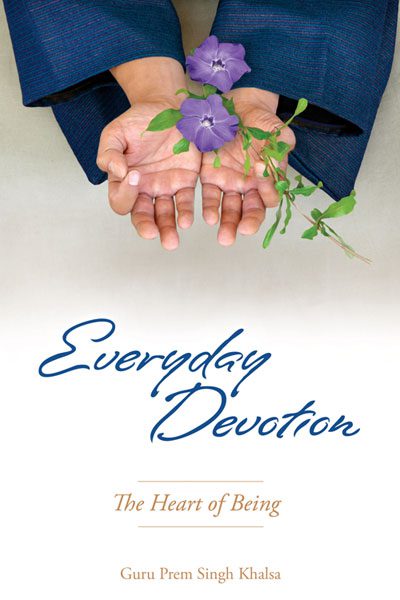 Everyday Devotion
The Heart of Being
Guru Prem Singh Khalsa
Learning to live from the heart is a journey toward a life of devotion. Our bodies become a living prayer - devotion in motion. Guru Prem guides you from the simplest breath exercises to some of the most advanced asanas in our practice. • Breath & Bones guide the breath and detail the nature of asana • Kundalini Yoga as taught by Yogi Bhajan® • Tips for developing and perfecting your own practice. Regular: $17.95
Promo: $15.26
And take advantage of our every day special price on the Combo Pak of all 3 Everyday books for $39.95. 25% off regular retail. Available anytime!
---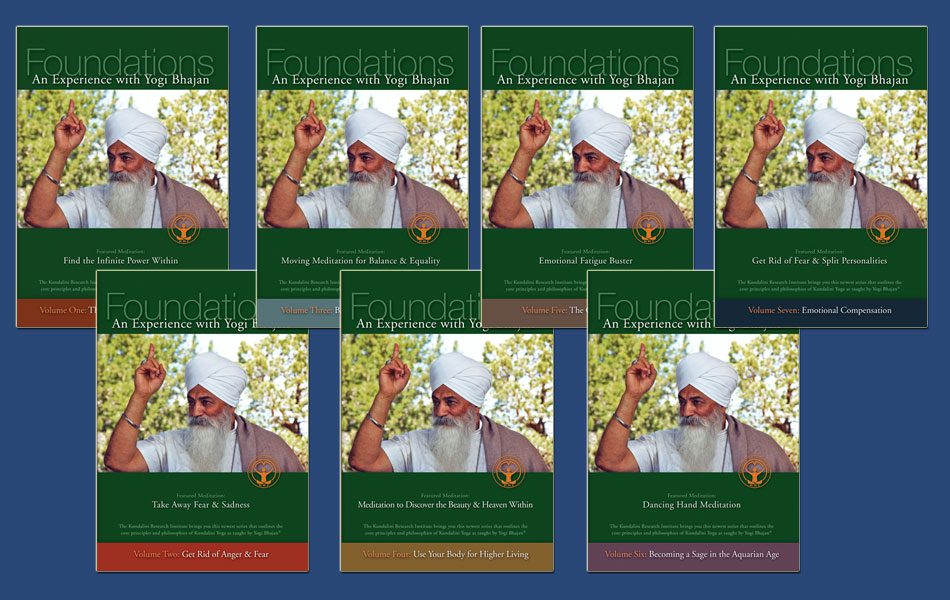 Foundations DVD Series
Create a firm foundation for your yogic practice and gain insight into what it takes to live as a Teacher of Kundalini Yoga as taught by Yogi Bhajan with these essential lectures and meditations.
Volume 1: The Purity and Power of a Teacher
Volume 2: Get Rid of Anger and Fear
Volume 3: Balance & the Law of Equality
Volume 4: Use Your Body for Higher Living
Volume 5: The Change of the Age
Volume 6: Becoming a Sage in the Aquarian Age
Volume 7: Emotional Compensation
Retail: $19.95 per DVD
Promo: $16.96 Or take advantage of our regular full set discount of all 7 DVDs for $108.00!
KRI September Recipe of the Month
Excerpt from: From Vegetables, With Love: Recipes and Tales from a Yogi's Kitchen (Revised and Expanded New Edition). Siri-Ved Kaur Khalsa
Puerto Rican Pink Beans with Olives & Avocado
Yield: 6 servings
So rich and flavorful, this is one of my favorite bean dishes. Serve with Arroz Colorado (page 177) or plain rice and green salad.
3 cups pink beans 1 potato, peeled and chopped Olive oil 1 onion, diced ¾ teaspoon black pepper 1 jalapeño pepper, diced 8 mushrooms, chopped 2 teaspoons salt or ½ cup Bragg Liquid Aminos 1½ cups tomato sauce 1 tablespoon oregano 2½ tablespoons basil 1 cup chopped roasted green chiles 1 medium can pitted green olives ½ cup butter 6 cups cooked rice 4 ripe, firm avocados Clean beans and soak overnight or for at least 8 hours in 3 quarts of water. Drain off water and discard. Put beans in a 6-quart pot or pressure cooker and add enough fresh water to cover the beans by at least 1 inch. Bring water to a boil. Add potatoes and 1 tablespoon of olive oil. Cook uncovered, over a medium-high flame until soft (about 1½ hours) or a pressure cooker under high pressure for 12 minutes. When beans are soft, drain and reserve liquid. Heat ¼ cup olive oil in a large sauté pan or sauce pot over a medium flame. Sauté onion about 8 minutes until browned. Add pepper, jalapeño, and mushrooms. Sauté until all are soft, adding small amounts of water as necessary to prevent scorching. Add salt and tomato sauce. Bring to a boil and add oregano, basil, chopped long green chiles, and olives. Simmer on medium-low heat for 15 minutes. Add beans to sauce and add as much bean liquid as necessary to make a saucy consistency (should not be thick). Add butter and cook for 30 minutes on low heat, stirring occasionally. Serve over rice, garnished with slices or chunks of avocado.
Yogi's Kitchen Tip
A Note about Storing Dried Beans Plan on using your dried beans within a few months of purchase. Their flavor deteriorates with time. Remember, the older they are, the longer they will take to cook!
---
Trainer's Corner
What is a Trainer Forum?
A
Trainer Forum
is a meeting place for open dialogue amongst members and applicants of the Aquarian Trainer Academy. It is an opportunity for professional development as a trainer, a time to come together as a community of trainers to refresh our spirit and revisit our values, build skills and share best practices, create new relationships and deepen existing ones. If you are interested in joining the Steering Committee for your local/regional Forum contact
trainerforum@kriteachings.org
2019 TRAINER FORUMS: CULTURE, COMMUNICATION, COMMUNITY
• AUSTRALIA: Australia Kundalini Yoga Festival
October 7, 6:00p – 9:00p & October 8, 9:00a – 6:00p, including 2.5 hours of chanting to Guru Ram Das in honor of his birthday.
• CHINA
October 26 – 27, Fuzou, China
• WINTER SOLSTICE: Hampton Inn, Lake Wales, Florida,
December 14, 8:30a – 5:30p & December 15, 8:30a – 12:30p For more information visit:
http://trainersupport.kundaliniresearchinstitute.org/trainer-forum/
---
SUPPORT THE KUNDALINI RESEARCH INSTITUTE & THE LIBRARY OF TEACHINGS
---
NEWSLETTER ARCHIVES