From Me to You
---
Sat Naam and greetings to each one of you from The Netherlands!
A few trees here in Maastricht are beginning to lose their leaves already. Even though it felt like a very odd summer to me (and maybe to you too!), fall is already here in the northern hemisphere, with its cooling temperatures and its natural rhythmic cycle to turn inwards. This seems perfect to me as the absolutely necessary balance to all the uncertainty and chaos happening in the outer world. October is the birthday month of Guru Ram Das, the ultimate light in that peaceful inner horizon.
We don't want to turn inwards to avoid the challenges outside, but to balance all the stress and pressure "out there" with an equivalent radiance and deep sense of security "in here." We aren't retreating from the world, but releasing our external attachments and identifications. Then we can find the only true source of happiness and security – our connection to our own higher self. And from there we are free to act in the world with authenticity and neutrality, while enjoying the eternal dance of life.
To help you turn inward and find your own inner peace, radiance, and unshakable sense of Self, KRI is excited to offer an online 21 Stages of Meditation course this month. This course will be offered bilingually in English and Spanish, and you can come for all 9 days or just a single 3-day "journey." You can read more about it, and register to attend, here.
KRI also has an ever-expanding catalogue of pre-recorded webinars in the Digital Resource Center on a wide variety of amazing topics such as How Yoga Works in Trauma Recovery: The Scientific Foundations, Embodying Anti-Racism: Being the Change, The Shadow of the Teacher, and Online Teaching that Truly Transforms. New webinars are being offered in a live format several times a month as well, including an exciting 6-week series on the History of Kundalini Yoga beginning October 20th. Check out the catalogue and keep exploring your passions here.
I pray that you are healthy and happy, and that you have a great month of October,
CEO, Kundalini Research Institute
Meditation of the month
Meditation of the Month – Pavan Dev Kaur (Jeannette Darcy)
Pavan Dev Kaur (Jeannette Darcy), M. Div., IKYTA certified, RYT-200, is a Kundalini Yoga teacher and an independent scholar who lectures on comparative religion, Indian philosophy, and the history of yoga. Her classes are entertaining and enlightening, backed by years of personal and academic study, and paired with hands-on activities and meditations to help process the teachings. Connect with Pavan Dev at yogicawakenings.com
21 Stages of Meditation




Virtual Journey – It's Not Too Late!
There is still time to register for 21 Stages of Meditation!! Our wonderful trainers are coming to you from all over the world, tuning in from New Mexico, New York, Bali, and Egypt. We currently have registrants from the Netherlands, France, United Kingdom, Belgium, Thailand, Canada, Taiwan, US, and Mexico. The diverse landscape of people gathering together to meditate deeply is a special experience that spans the globe. This course will be held in English with Spanish translations.
We are excited to share this experience of meditative growth and connection while maintaining the necessity of physical distance. In polling participants and trainers using online platforms for yoga and meditation, the feedback we have received is a collective surprise of how intimate the experience can actually be. People have appreciated the depth and connection they have found in these technology-based spaces.
We want you to have this deep meditative experience with yourself, with the mind, with consciousness, with each other, with the present. We invite you to join us and reach out if you have any questions.
We still have scholarships available for BIPOC, LGBTQIA+, and economically disadvantaged.
All registrations come with the virtual manual: 21 Stages of Meditation. Sessions will also be recorded and available for 3 weeks post course for those who miss sessions or are unable to make the live times.
Click Here to register / Email pritidarshan@kriteachings.org for more information.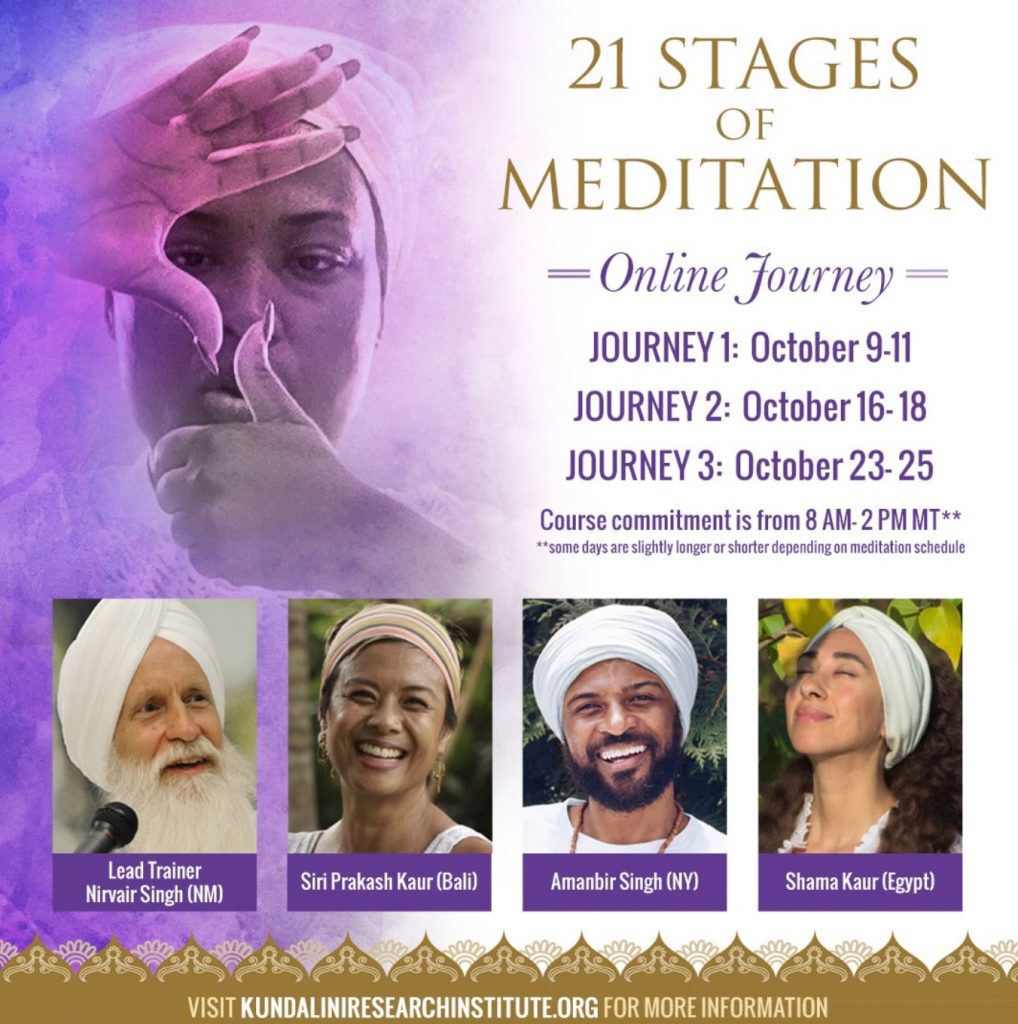 Research is our Middle Name
Did you know that KRI has one of the most comprehensive collections of research papers on the science of Kundalini Yoga? Check our website here for peer-reviewed journal publications and research-related dissertations on Kundalini Yoga.
KRI also maintains a fantastic archive of more than 50 research articles published in the KRI newsletter. These articles address Kundalini Yoga, as an adjunct therapy, in a wide variety of applications from fibromyalgia to weight loss. This is valuable information to share with your students and clients, so enjoy a deep dive!
KRI Presents Online Courses

Uplift Your Asana with Sat Siri!
October 1st, 7:00 PM-8:00 PM Eastern Time
How to teach postures in trainings/workshops more effectively. Bring nuance and subtlety to your delivery. The grounded foundation of all yoga teaching is Asana/postures and share this love of movement with your students and embrace and deepen within the clarity of your own body.
Presented by:
Sat Siri, a lifelong yogi and athlete, is a former ballerina with the Australian Ballet.
She has been practicing yoga and meditation for over 30 years and completed her Kundalini Yoga teacher training in 2003. She is a trail-blazing Yogini who frequently travels internationally and trains new teachers in Australia, India, Canada, and the United States. She is the Lead Trainer for KRI Level One training.
---
Intimacy and Innovation: Tools for navigating the student-teacher relationship
October 7th, 6:30 PM-8:30 PM Eastern Time
How to allow true intimacy with your students' hearts and essence without the burden of being inappropriate? This can be a challenge for any teacher. Intimacy means being connected and seeing into a person or situation. We want to know how to connect with True Intimacy and authenticity with our students. Let's explore this topic together.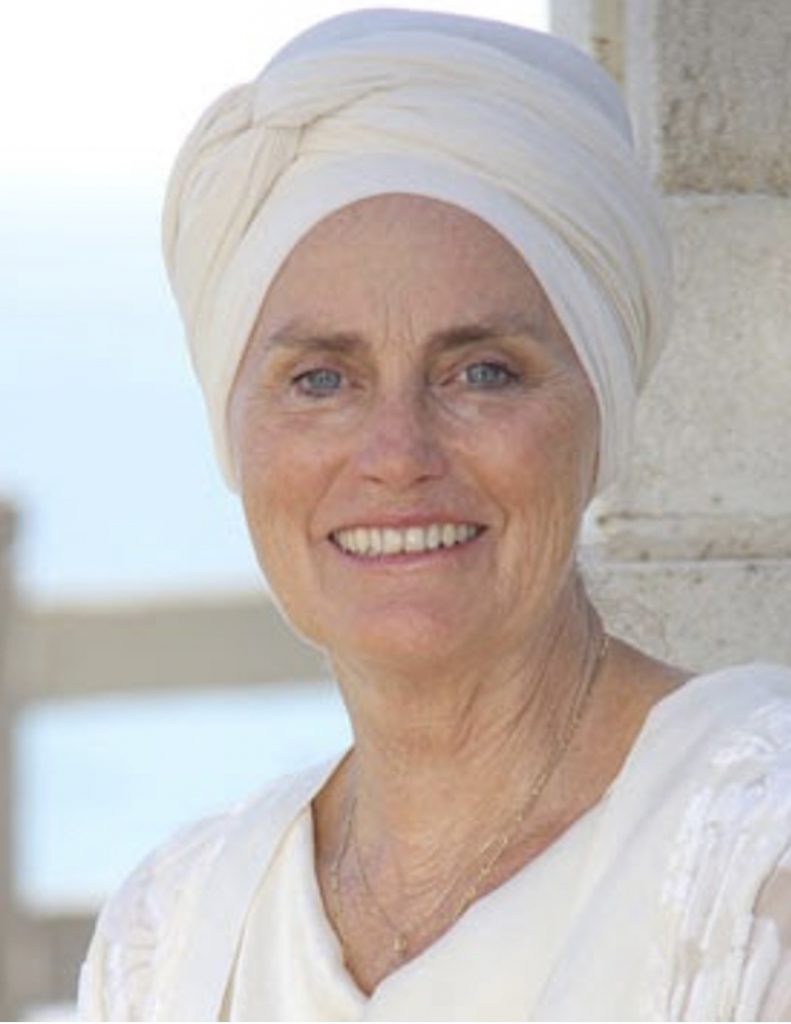 Presented by:
For over 50 years, Gurutej has been living her destiny and continues to awaken the spirit of all she touches. Gurutej emerged as a founding practitioner of Kundalini. Gurutej is now considered a foremost authority on Kundalini Yoga and internationally recognized as one of a handful of Kundalini Yoga Masters. You can also enjoy her blog or suite of online books, programs, classes or products at http://gurutej.com
---
The Path of Forgiveness
October 29th, 11:00AM-12:30PM Eastern Time
The capacity to forgive is shaped by the past and impacts both the present and future. In yogic terms, we carry the weight of the past not only in our subconscious but also in our aura, the seventh body. We record the accounts of those who have hurt us deep within our magnetic field. As much as we may want to forgive others, how is that possible without first forgiving ourselves? In this workshop, Shama Kaur explores the virtue of forgiveness in association to the 7th body (the aura) and the quality of being revengeless and fearless. It provides the opportunity to explore your relationship with forgiveness towards yourself, towards others and to make adjustments that pave the way for releasing the old accounts to lighten the load on your magnetic field.
Presented by:
In 2012 Shama Kaur became the first Egyptian Kundalini Yoga Teacher & Trainer. More recently, she has taken the teachings to Jordan, Kuwait, Bethlehem, Dubai, and Tunis. She is a professional trainer in the Aquarian Trainer's Academy, teaching as part of Level 1 and Level 2 trainings in the Middle East region. Her workshops integrate a blend of music and arts at times with mandala creation, drama, and healing gong baths.
---
Sex & The Spiritual Teacher with GuruMeher Singh
Lively Discussion & Dialogue
Meets Weekly 10/14 thru 11/4 at 7:00 PM-8:30 PM EST
In light of the disturbing revelations about YB, we are all healing. Having expert information about this all-too-common phenomena will help. Sex and the Spiritual Teacher by Scott Edelstein has helped many of us during this time. Talking about painful things is difficult, but with neutral facts and the authors research it brings relief.
In this series we will read and discuss the book, with a purpose to understand and come to terms with what happened, and where to go from here, individually and as a community. Moving forward, what must both students and teachers do to make our relationships safe.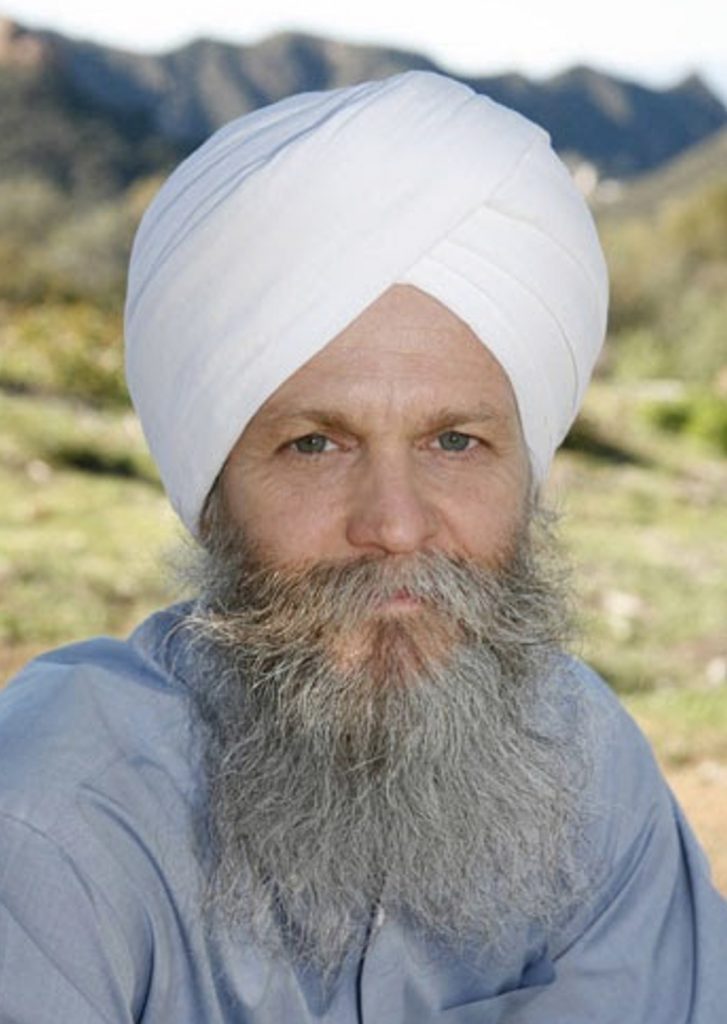 Presented by:
GuruMeher has taught Kundalini yoga and trained teachers internationally for over 40 years. He is the creator and author of Senses of the Soul, a system of self-therapy using challenging emotions mindfully as a source of intuitive guidance. He works in Los Angeles and online as a professional Life Coach and Certified Yoga Therapist. See him at www.sensesofthesoul.com.
---
The History of Kundalini Yoga
Six week series 10/20 thru 11/24 at 5:00 PM-7:30 PM EST
Join us for a six-week series beginning Tuesday Oct. 20th 5 to 7 PM EST (New York) to Join us for a six-week series beginning Tuesday Oct. 20th 5 to 7 PM EST (New York) to Nov. 24th.
Are you interested in learning about the history and philosophy of "Yoga?" Today we have the incredible technology of Kundalini Yoga but how did this technology come about? In this 6-part series, we will dip our toes into the river of history and get a glimpse of where "yoga" began, how it changed and developed over time, and how it got to where we are today. You might be surprised at the many meanings of the word "yoga" as it was understood in the past. There's so much more to "yoga" than what you thought you knew!
Find out where the technology of Kundalini Yoga came from!
Dip your toes into the vast river of yoga history and discover origins
The Vedas, Ancient History, Tantra, Bhagavad Gita & Bhakti, Hatha Yoga and much more


Presented by:

Pavan Dev Kaur (Jeannette Darcy), M. Div., IKYTA certified, RYT-200, is a Kundalini Yoga teacher and an independent scholar who lectures on comparative religion, Indian philosophy, and the history of yoga. Her classes are entertaining and enlightening, backed by years of personal and academic study, and paired with hands-on activities and meditations to help process the teachings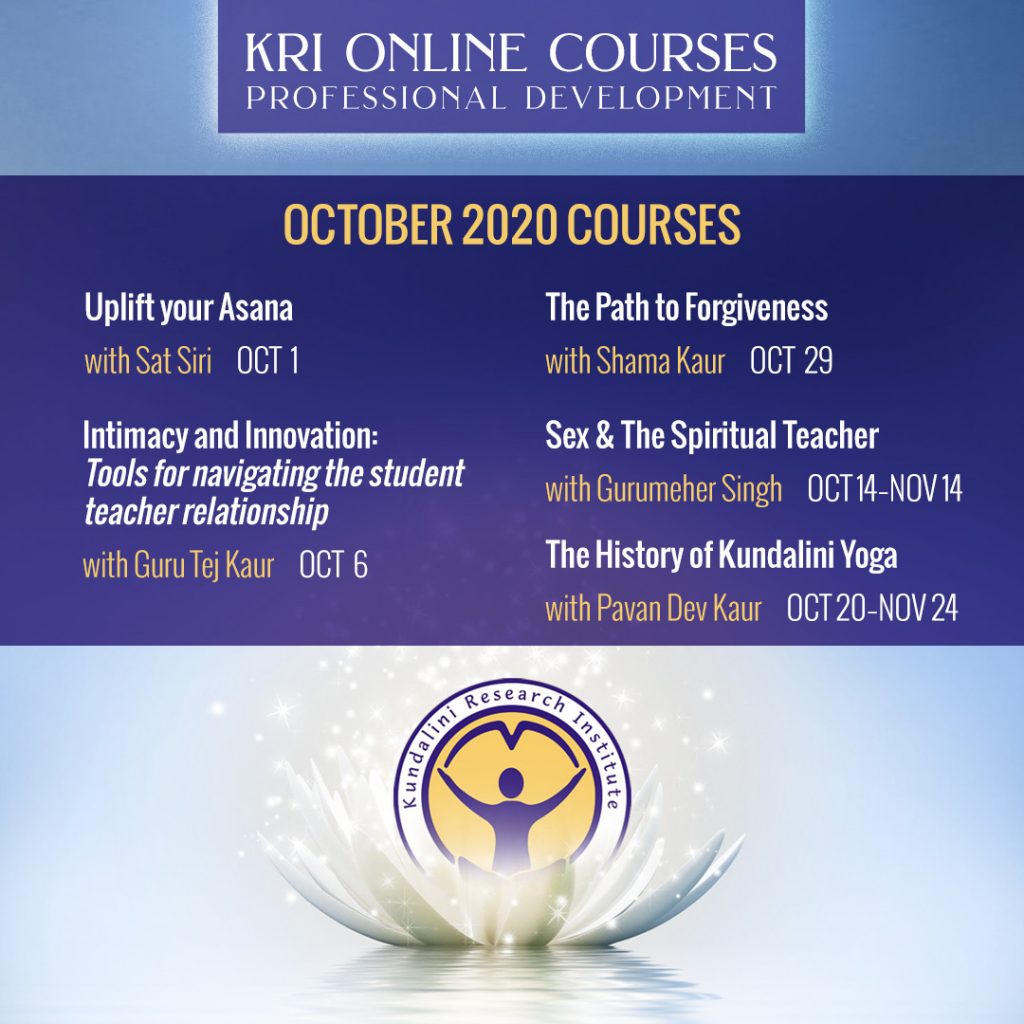 Source Specials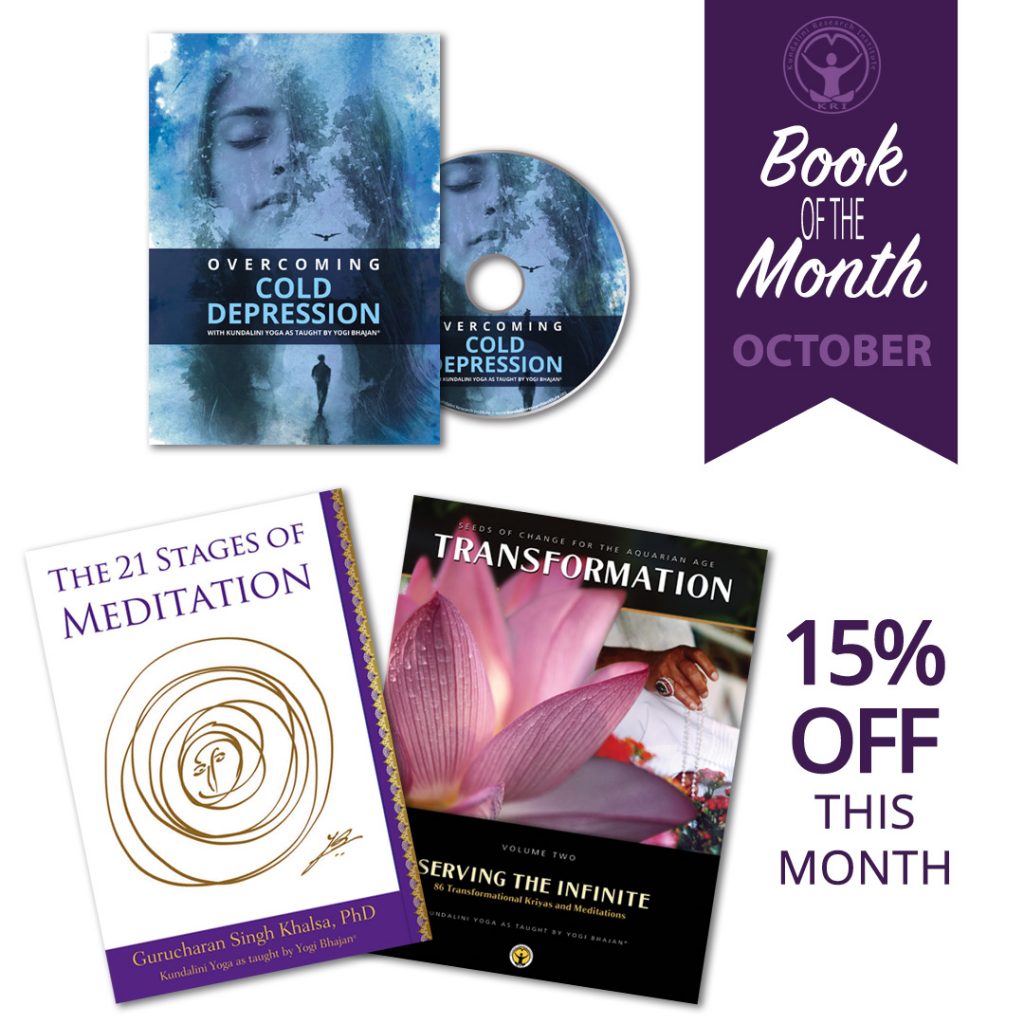 The 21 Stages of Meditation
By Gurucharan Singh Khalsa, PhD
The 21 Stages of Meditation clarifies the process and outlines the steps toward your own progress in meditation. Defined by Yogi Bhajan and elucidated by Gurucharan Singh, "The 21 Stages of Meditation" is a key work in deepening your understanding and experience of meditation. Ranging from Upset and Boredom to Humility, Graceful Enlightenment, and the Sage, explore these stages and the three distinct meditative journeys, which culminate in the pinnacle of contemplative awareness, the Stage 21st, also described as The Infinite Pulse.
Retail Price: $44.95
Discounted Price: $38.21
Ebook: $23.99 $19.19
---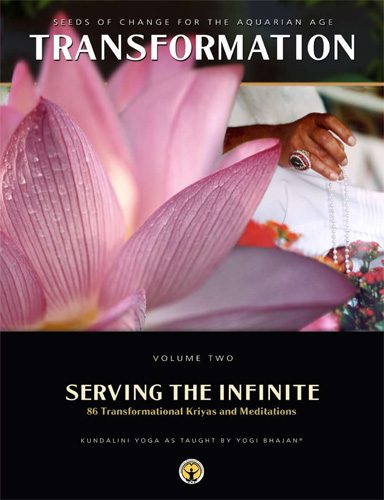 Transformation Vol II – Serving the Infinite
By Kundalini Research Institute
Comprised of 86 kriyas and meditations drawn from the Level Two Teacher Training courses, this manual is organized to facilitate your personal practice and deepen your experience of the Infinite. Serving the Infinite was organized not only for individual practice but also for Kundalini Yoga teachers. Develop workshops, plan thematic 6-week courses, or assign individual sadhanas with ease. Using each chapter, individually, or combining topics gives you limitless possibilities.
Practice something new or master something familiar
Retail Price: $29.95
Discounted Price: $25.45
Ebook: $20.99 $17.85
---
Overcoming Cold Depression (DVD)
By Kundalini Research Institute
Information overload, unrelenting stress, external excessive pressure and rapid change are all major factors that contribute to one suffering from Cold Depression, which is a kind of insensitivity we develop to our own self, when we feel cut off from our spirit, our strength and our inner guidance. Cold Depression also emerges when the external demand is greater than the internal capacity to deliver and we lack resources and energy reserves. This DVD will help you tap into the infinite well of energy, strength and calm with you. Regulate your stress level and biorhythm, balance the inflow and out flux of energy to prevent overdoing and burn out.
Retail Price: $1.95
Discounted Price: $16.95
Plain Pranthas
Extract from "A Taste of India", by Bibiji Inderjit Kaur Khalsa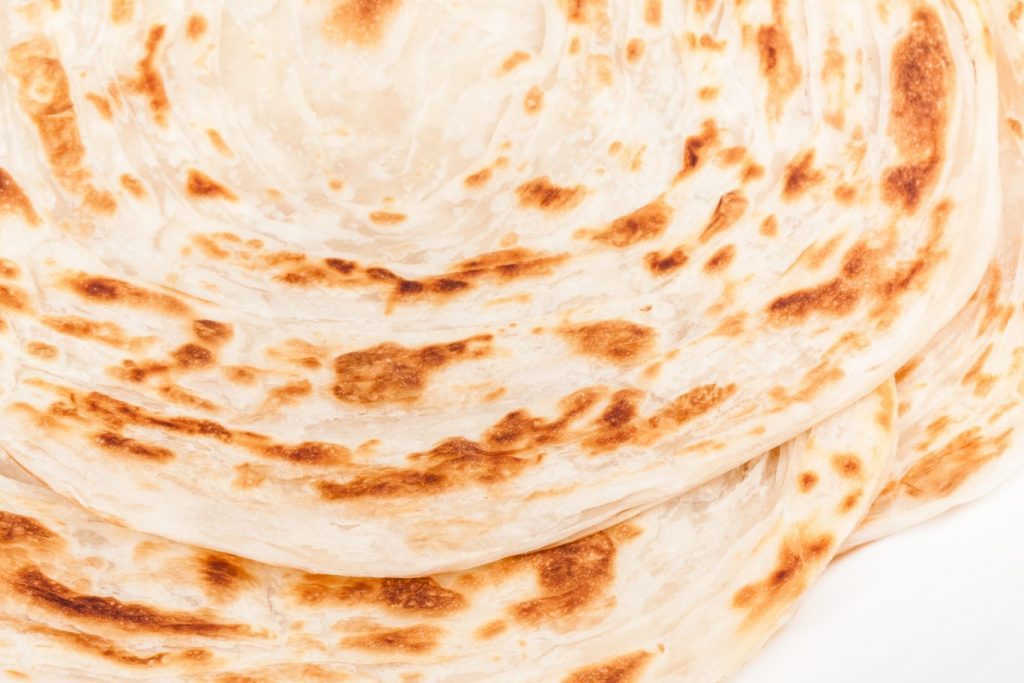 Ingredients:
1 cup whole-wheat pastry flour or chapati flour
¼ cup ghee or butter for spreading
½ teaspoon salt (optional)
½ cup of water
To make the dough:
Place the flour and salt in a bowl. Make a well in the center. Pour the water into the well gradually, mixing the flour into the water to form a soft dough. Mix until a compact mass of dough is formed.
Transfer the dough to a flat surface and knead for 5 minutes, until the dough is soft and smooth and pliable. Then put the dough back into a bowl, cover with a damp cloth, and let it rest for 15 to 20 minutes.
To make the pranthas:
Knead the rested dough a few more times. Break off a piece of dough (about 1/4 of the whole) and roll it between your hands to make a small ball about 1 1/2 inches in diameter.
Place the dough ball on a lightly floured pastry board or other flat surface. Using a rolling pin, roll into a circle about inches in diameter, 1/8 inch thick.
Lightly spread ghee or butter on the raw circle, fold it in half, and then spread the upper surface with more butter or ghee. Fold it again, either in half or in thirds, and roll it into a ball again. Lightly flour dough ball, if necessary, and roll the dough out again into a circle about 5 inches in diameter, 1/8 inch thick.
To cook the pranthas:
Carefully place a prantha onto a hot griddle or cast-iron frying pan. Cook until the top surface starts to form little bubbles, about 20 to 30 seconds. Immediately flip it over to brown on the other side, for about 8 to 10 seconds.
When both sides are cooked, spread 1 teaspoon of ghee or butter on each side, and fry each side once more until golden brown. Serve hot.
Clean excess flour off griddle after cooking each prantha.
Yield: 4 pranthas