From Me to You
---
Sat Naam and greetings to each one of you from The Netherlands!
This has certainly been a difficult month. In August, the independent investigation into the allegations of misconduct by Yogi Bhajan was released, commissioned by the Siri Singh Sahib Corporation. The conclusions were that this conduct most likely occurred. With deep sorrow and dismay, we accept and acknowledge the report's conclusions. These revelations were shocking to me, the KRI board, and our entire KRI community. We reiterate our condemnation of sexual misconduct of any type by Yogi Bhajan, or by anyone else in our community.
It will take quite some time to understand the vestiges of toxic patriarchy still affect our community and to make the cultural shifts into new, more feminine, and Aquarian ways of being with each other. While this process unfolds, we know that the teachings of Kundalini Yoga have inspired and uplifted thousands of people around the world. These yogic practices are powerful tools for self-empowerment and expanding self-awareness. KRI remains committed to continuing to share these yogic tools with the world. However, there are changes that need to be made in our organizational approach to ensure that all voices are heard and all people are included. In many ways, the changes that need to happen have already begun within the hearts of our staff, trainers, and teachers.
Going back throughout history, we have seen the thread of sexual abuse in nearly every spiritual tradition. Let's work together to understand why this occurs and break this Piscean cycle so that we can sustain a yoga-culture that is free from the power structures that propagate abuse. We will hold an open space for the work required to make this happen.
It is our time to live our values, to try new things, to confront old fears, and to evolve into the organization we've always envisioned ourselves to be.
Many blessings to you,
CEO, Kundalini Research Institute
Meditation of the month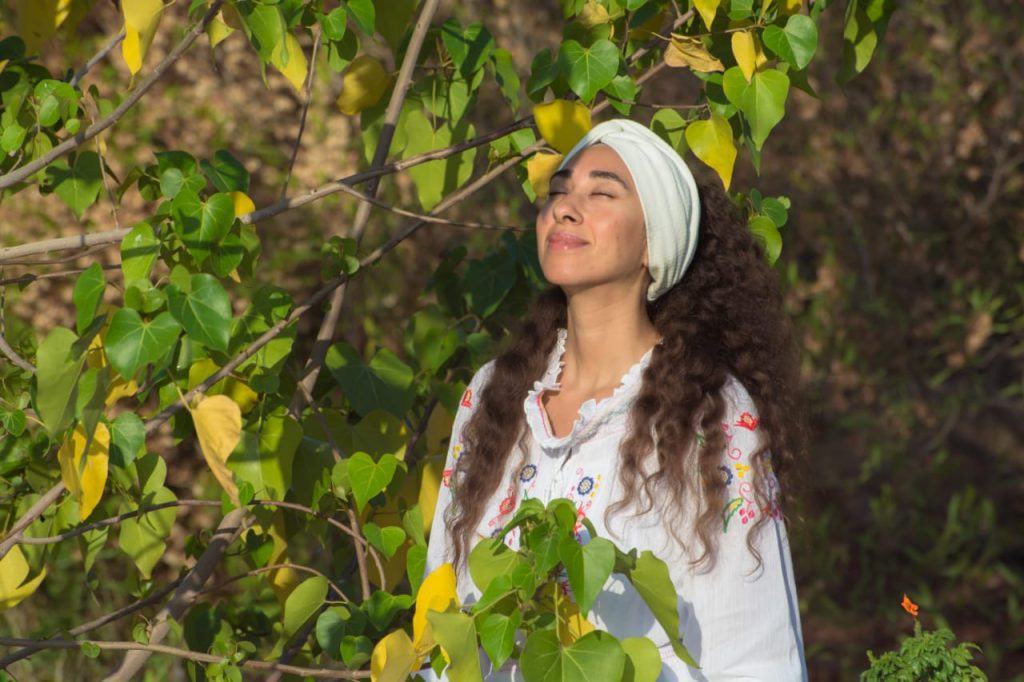 Meditation of the Month – Shama Kaur
Originally from Cairo, Shama Kaur is Egypt's first Kundalini Yoga Teacher & Trainer. In Arabic 'Shams' means sun and 'Shama' means candle, put them together and her name means the one who shines the light of her inner soul.
Since the age of 25, Shama has been teaching Kundalini Yoga in Egypt. More recently, she has taken the teachings to Jordan, Kuwait, Bethlehem, Dubai, and Tunis. She is a professional trainer in the Aquarian Trainer's Academy, teaching as part of Level 1 and Level 2 trainings in the Middle East region. Her workshops integrate a blend of music and arts at times with mandala creation, drama, and healing gong baths.
Research on Kundalini Yoga




for Generalized Anxiety Disorder
by Sat Bir Singh Khalsa, Ph.D.
Anxiety is a very common and well-known psychological state manifesting as fear, apprehension and/or worry about future concerns. It is experienced either with respect to very specific life circumstances or events, or it can be very general in nature, and usually resolves on its own with the passage of time or the precipitating circumstances. However, if anxiety becomes more intense and sustained and begins to interfere with overall quality of life and day-to-day functioning, it may then be considered as a clinically significant disorder that is worthy of treatment. Generalized anxiety disorder (GAD) is a condition whose diagnosis is based on criteria that include the experience of excessive anxiety or worry more often than not for at least 6 months; that is difficult to control; is accompanied by symptoms such as restlessness, fatigue, cognitive impairment, irritability, muscular discomfort and sleep disturbance; may not be related to actual life circumstances/events; and is not explained by another medical condition. The prevalence of anxiety disorders globally is just above 3% of the population with females experiencing higher levels than men. Recent statistics suggest an increasing trend over time. It is therefore a significant mental health and quality of life burden in the population.
As expected for a mental health disorder in modern medicine, the conventional treatments for GAD include pharmacotherapy, psychotherapy, or a combination of both. Although commonly prescribed, pharmaceuticals do not address the underlying causes, have limited efficacy in many patients, and are often associated with negative side effects. On the other hand, cognitive behavioral therapy (CBT), the most common and effective form of psychotherapy, does directly address the underlying causal thought patterns and dysfunctional beliefs in mental health conditions, leading to a state referred to as metacognition, in which individuals experience a substantial improvement in regulation of their own thought processes, and therefore improved coping with the disorder, and without any negative side effects. However, CBT is not effective for all patients and is not highly accessible. There is, therefore, a need for other behavioral treatment strategies.
Given that one of the risk factors for GAD is exposure to stressful and negative life or environmental events, any strategy that can address stress tolerance and resilience is likely to be preventive and possibly therapeutic. Furthermore, like many other mental health conditions, GAD has a number of physical symptoms, suggesting that a treatment that includes physical components may have an additional benefit. Scientifically, it makes sense to treat a mind-body condition with a mind-body therapy. Yoga addresses the physical component of mental health conditions through the physical postures, exercises, and breath regulation. In traditional yoga that also includes the meditative component, it also addresses self-regulation of thought processes and leads to improvement in metacognition and mind-body awareness or mindfulness. Indeed, research evidence described in multiple review papers has shown that yoga is effective in improving stress regulation, including stress tolerance, stress reactivity, resilience, and chronic stress, which is likely the reason that it shows potential for significant improvement mood states including anxiety, as reported in this 2016 review paper. The scientific rationale for yoga as a treatment for anxiety has been well elaborated in a recent paper in the journal Frontiers in Psychiatry. However, there have been very few studies that have examined the role of yoga as a treatment for GAD or other clinically significant anxiety disorders as determined in a recent metanalysis published in the journal PLoS One.
As a traditional yoga practice that incorporates physical postures, exercises, pranayama, and meditation, Kundalini Yoga is a practice that also includes many specific practices and meditations that have been recommended for a variety of symptoms and conditions and is, therefore, a practice that is likely to be useful as a therapeutic treatment for specific conditions. This aspect has been the focus of the Guru Ram Das Center for Medicine and Humanology (GRD Center), an institute and a certified yoga therapy school under the International Association of Yoga Therapists. The GRD Center has developed specific Kundalini Yoga based treatment protocols for conditions including chronic stress, post-traumatic stress disorder, and GAD. An 8-week Kundalini Yoga GAD protocol was tested in 34 patients in a small study published in the International Journal of Yoga Therapy that showed statistically significant improvements in GAD that concluded: "The effect sizes of the Kundalini Yoga intervention are comparable to those associated with CBT for anxiety". These preliminary data were essential for a grant application by principle investigators Dr. Stefan Hofmann of the Boston University Center for Anxiety and Related Disorders and Dr. Naomi Simon at Massachusetts General Hospital, Harvard Medical School (now at New York University), and myself as a primary coinvestigator to the National Center for Complementary and Integrative Health (NCCIH) of the National Institutes of Health.
We were grateful for getting this NCCIH proposal funded for a 4-million-dollar research project of a multisite randomized controlled trial of Kundalini Yoga for GAD. This research went on to be published in the Journal of the American Medical Association (JAMA) Psychiatry. In this study, patients with a confirmed GAD diagnosis were randomly assigned to a 12-week behavioral treatment consisting of either CBT for anxiety (N=90), Kundalini Yoga (N=93; a GRD Center developed protocol), or a stress education control condition (N=43). Subjects met with interventionists/instructors in a group setting once weekly for 2-hour sessions and also engaged in daily home practices. The 20-minute Kundalini Yoga home practice included a simple sequence of physical exercises including spinal flexes, spinal twists, shoulder shrugs, neck rolls, and cat-cow spinal flexes. This was followed by 11 minutes of the Segmented Breath for Anxiety, a breath meditation with a 4 part inhale and 8 part exhale accompanied with silent mantra repetition (e.g. Sa Ta Na Ma), creating an inhale to exhale ratio of 1:2. A prolonged exhale pranayama is commonly believed to be a calming practice in the yoga tradition. Although CBT showed the strongest outcome in GAD with just over two thirds of patients showing a clinical response rate at the end of the treatment, the Kundalini Yoga response rate was just over half of patients, with both active treatments statistically superior to the control condition (a one third response rate). These data confirm that the Kundalini Yoga intervention represents a significant and clinically meaningful improvement in GAD patients. The authors concluded that "Overall, the available literature and our data support that KY may be a helpful but only moderately potent intervention for GAD. Given the increasing costs of health care and barriers to accessing trained mental healthcare professionals, however, yoga may still have a role to play in GAD management as an intervention that is more easily accessible."
Next steps to move the field forward require additional strong RCTs of yoga for GAD in strong journals such as JAMA to facilitate recognition in the field of the feasibility, safety, and efficacy of yoga for GAD. It is likely another strong study is on the verge of publication. Further characterization of the components of yoga practice that most strongly contribute to efficacy, dose-response studies, and combination therapy trials teaming CBT with yoga are additional efforts that are needed. We have previously published one such preliminary study combining Kundalini Yoga with CBT (Y-CBT) and showed that this was efficacious for GAD in a clinical setting. Dr. Manjit Kaur Khalsa, the lead on that study has gone on to publish a book on Y-CBT and is leading additional trials for this yoga treatment protocol.
The future looks bright for the validation of yoga as a safe and efficacious strategy for GAD treatment.
.
Sat Bir Singh Khalsa, Ph.D. is the KRI Director of Research, Research Director for the Kripalu Center for Yoga & Health, and Assistant Professor of Medicine at Harvard Medical School. He has practiced a Kundalini Yoga lifestyle since 1973 and is a KRI certified Kundalini Yoga instructor. He has conducted research on yoga for insomnia, stress, anxiety disorders, and yoga in public schools, he is editor in chief of the International Journal of Yoga Therapy and The Principles and Practice of Yoga in Health Care and author of the Harvard Medical School ebook Your Brain on Yoga.
21 Stages of Meditation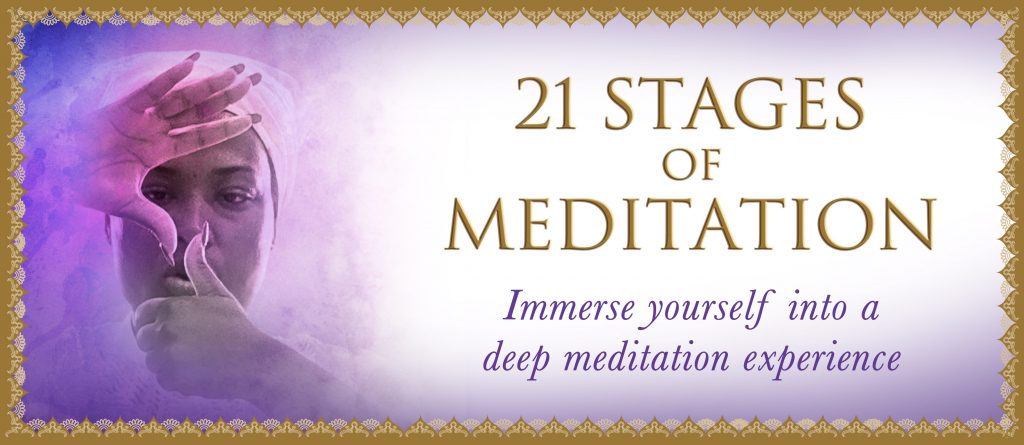 With the uniting success of our online offerings during this time, we will be offering 21 Stages of Meditation online! Nirvair Singh of New Mexico is the lead trainer with trainers Amanbir Singh of New York, Shama Kaur of Egypt, and Siri Prakash Kaur of Bali.
This is a unique opportunity we have to take the Kundalini technology even further through virtual technology. We are expanding the capacity to drop into the sensitive spaces of the meditative mind beyond the borders of time and space. Usually, we offer this as a 7-day course. To support the most effective experience in the online format, we will be hosting 21 Stages of Meditation over 3 consecutive weekends. In the comfort of your own meditation space at home, you will be able to participate in this collective meditative experience.
Journey 1: October 9-11
Journey 2: October 16- 18
Journey 3: October 23- 25
This course is for everyone! It does not matter if you have never meditated a day in your life or if you are a lead trainer. The experience through 21 Stages of Meditation offers you the opportunity to experience yourself in meditation. Every time we return to this space, we receive exactly what we need from the presence of that moment.
Pricing:
All pricing comes with the e-book
Early bird pricing: $519
Regular pricing: $574
*Conscious Contribution: $627
*The conscious contribution option includes an extra $108 fee. This non-tax-deductible $108 is a donation that directly supports a scholarship for someone to attend the course. Please email Priti Darshan at pritidarshan@kriteachings.org for more information or to apply for a scholarship.
21 Stages in 21 Days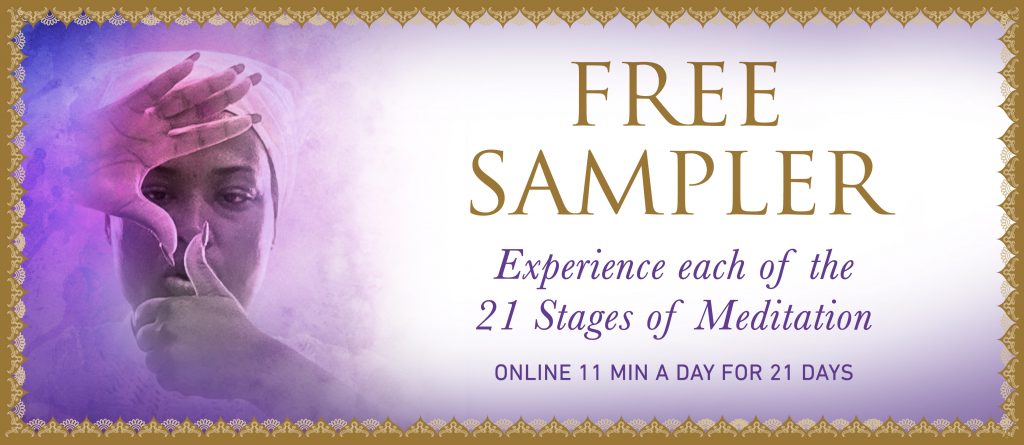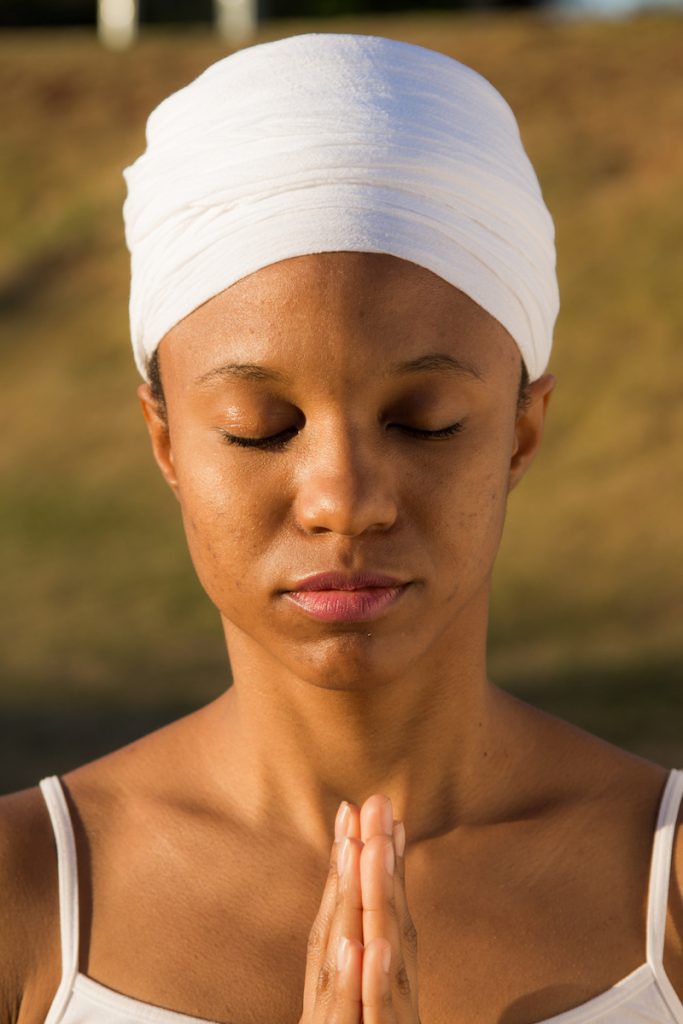 In the spirit of coming together as a global community, that carries love for each other and uses meditation as tool for cultivating inner peace, understanding and healing, we at KRI would like to invite you to join us on our first virtual Meditation Journey; 21 Stages in 21 Days.
Beginning on September 9th, our team of trainers, Nirvair Singh (New Mexico), Amanbir Singh (NYC), Siri Prakash (Bali), and Shama Kaur (Cairo), will be leading the 21 Stages of Meditation for 21 days, 11 minutes every day. That's 21 Stages, one stage at a time.
The journey will be conducted via Facebook. Click here to join the group. Each day for 21-days we will post the daily meditation which you can view and practice in your own time, in the sacred space of your home. Look for us on Facebook, and join us for free!
21 Stages of Meditation will be presented by KRI online this year, beginning on October 9th. What a great way to prepare for the course, tune-up your meditative capacity, and receive the gifts that this endeavor brings.
The first 21 people to register for this journey will also be added to our WhatsApp group where you will receive daily inspiration and group support.
We look forward to embarking on this journey with you!
KRI Online Courses:




Professional Development for Yoga Teachers and Trainers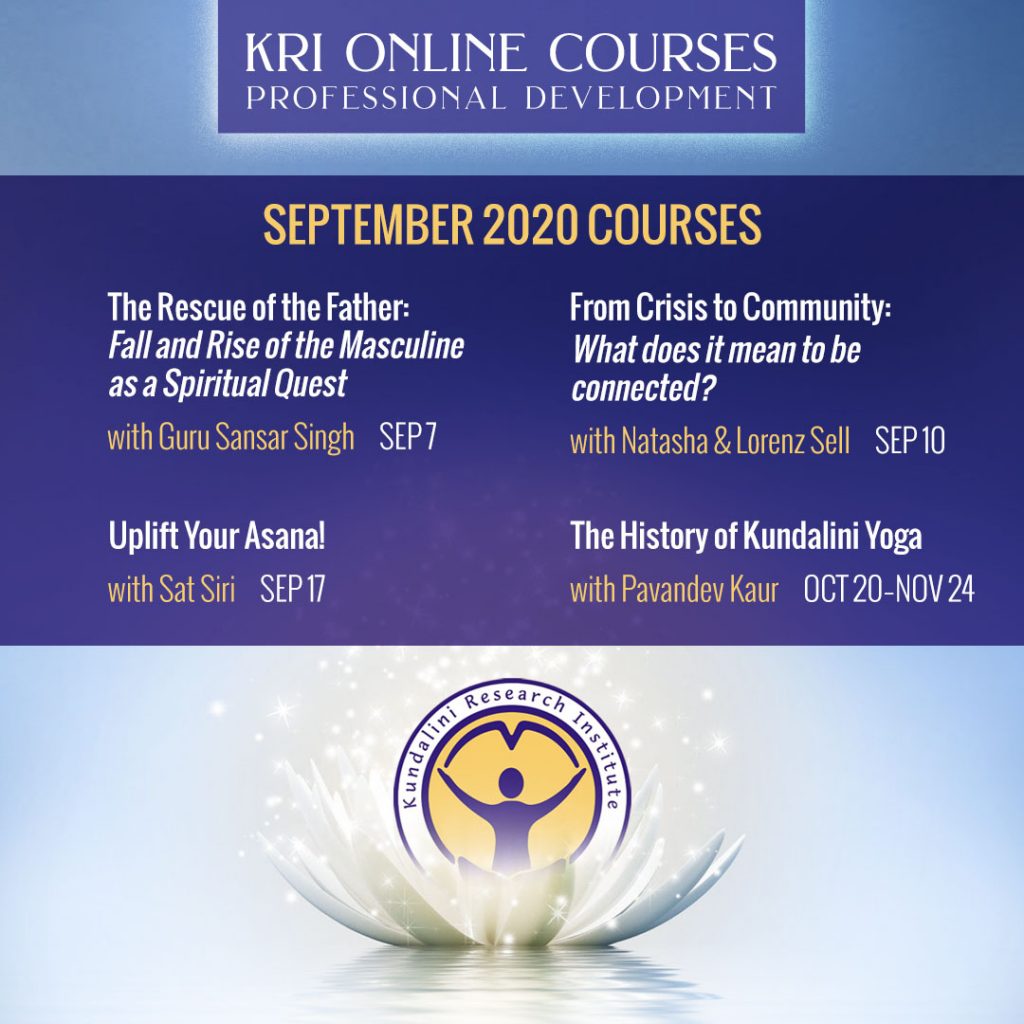 All webinars are available one week after live replay if you miss the live. We rotate through the time zones to accommodate all countries with the live presentations.
From Crisis to Community: What does it mean to be connected?
Join us Thursday Sept. 10th, 12-2 EDT (New York)
Come together as a community to create connection
Explore this territory in a safe, supportive, and even playful environment as we bring the nuances of our personal experience into presence in our collective container
A relational space to discover our common humanity through the practice of deep listening and embodied presence
And if you have always wanted to offer courses online and need support, join Natasha & Lorenz in their next mentorship program, Fall 2020.
Presented by:
Natasha and Lorenz Sell have been guiding and facilitating small group interactions since 2012. They are co-founders of sutra.co, a software platform designed around small group learning online. Sutra supports the Harvard Program in Refugee Trauma, leadership programs at UNICEF and the Presencing Institute, as well as many other organizations and individuals in creating online learning experiences that foster deep connection and communication.
Their work integrates a masters study from the Harvard Graduate School of Education with Theory U work from MIT professor Otto Scharmer and Immunity To Change methodologies from Harvard professors Robert Keegan and Lisa Lahey.
---
Uplift Your Asana with Sat Siri!
Join us live Thursday Sept. 17th at 7PM EDT (New York City)
How to teach postures in trainings/ workshops with nuance, subtlety!
Share this grounding foundation, encourage the love of movement
Embrace, deepen into asana within your own body
Presented by:
Sat Siri, a lifelong yogi and athlete, is a former ballerina with the Australian Ballet.
She has been practicing yoga and meditation for over 30 years and completed her Kundalini Yoga teacher training in 2003. She is a trail-blazing Yogini who frequently travels internationally and trains new teachers in Australia, India, Canada, and the United States. She is the Lead Trainer for KRI Level One training.
---
The Rescue of the Father: Fall and Rise of the Masculine as a Spiritual Quest
El Rescate del Padre: Caída y Ascenso de lo Masculino Como una Gesta Espiritual
Join us live Monday Sept. 7thh at 12PM Chile Standard Time (Santiago) En Espagne
Join us live Date /Time TBA for English
The fall of the father as a universal myth story in our hearts
The archetype of redeeming/rescuing the father
Separating the wheat from the chaff
Reclaiming virtues to embrace the future together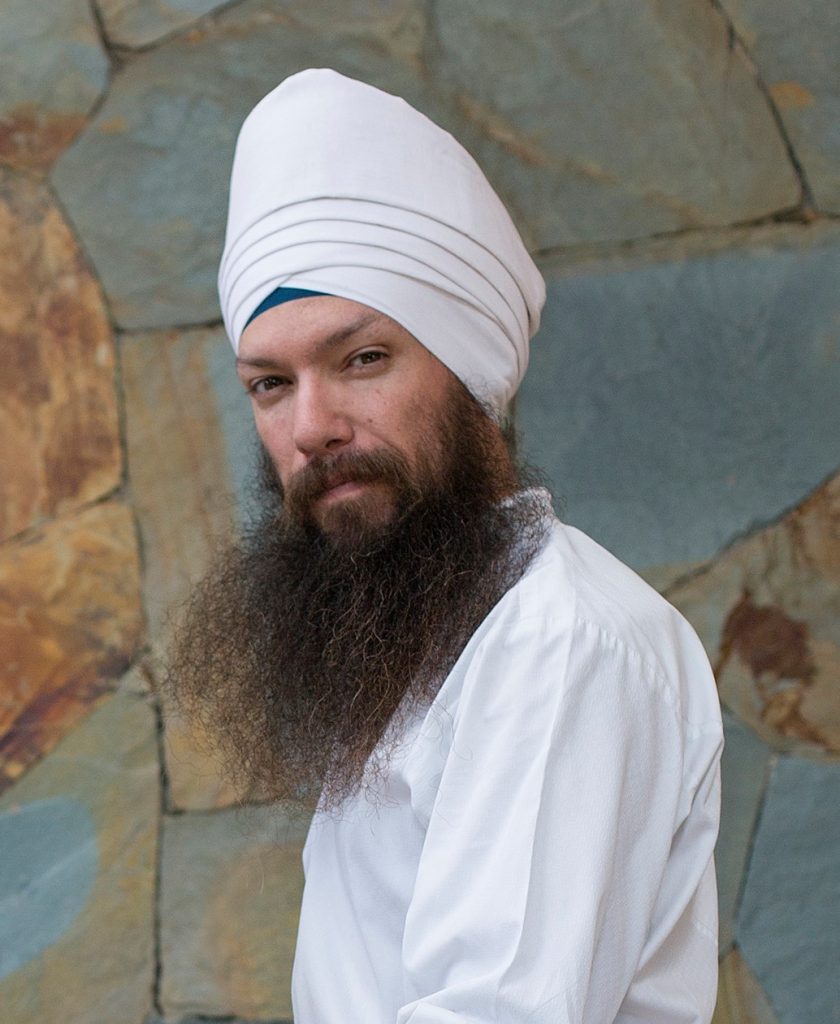 Presented by:
Gurusansar Singh is a Kundalini Yoga Professional Trainer under the guidance of Shiv Charan Singh, musician, poet and Karam Kriya student. He runs International Basanti Kundalini Yoga School along with his wife Gurudevta Kaur. He has specialized in the area of Mantra Naad and Sound under the guidance of Parvinder Singh Khalsa from Amritsar. He teaches internationally specializing in Kundalini Yoga, Gurmukhi, Naad Yoga, and Karam Kriya, mostly in Spanish and Portuguese speaking countries. He has recorded two albums of Kundalini Yoga mantras and writes often. He also offers spiritual consultations through Karam Kriya and loves traditional chinese martial arts.
---
Join us for a six-week series beginning Tuesday Oct. 20th 5 to 7 PM EST (New York) to Nov. 24th.
Are you interested in learning about the history and philosophy of "Yoga?" Today we have the incredible technology of Kundalini Yoga but how did this technology come about? In this 6-part series, we will dip our toes into the river of history and get a glimpse of where "yoga" began, how it changed and developed over time, and how it got to where we are today. You might be surprised at the many meanings of the word "yoga" as it was understood in the past. There's so much more to "yoga" than what you thought you knew!
Find out where the technology of Kundalini Yoga came from!
Dip your toes into the vast river of yoga history and discover origins
The Vedas, Ancient History, Tantra, Bhagavad Gita & Bhakti, Hatha Yoga and much more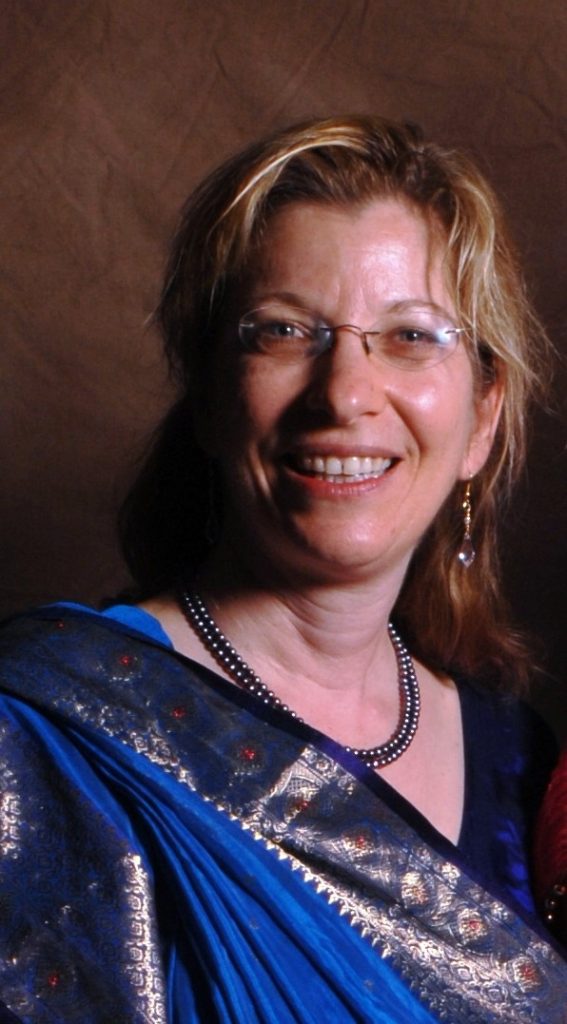 Presented by:
Pavan Dev Kaur (Jeannette Darcy), M. Div., IKYTA certified, RYT-200, is a Kundalini Yoga teacher and an independent scholar who lectures on comparative religion, Indian philosophy, and the history of yoga. Her classes are entertaining and enlightening, backed by years of personal and academic study, and paired with hands-on activities and meditations to help process the teachings.
In addition to working at NASA as an engineer for 30 years, she has over 25 years of experience in many types of yoga and meditation. She studied Sanskrit and Indian philosophy at Rice University, the American Institute of Indian Studies in Pune, India, and at the University of Chicago Divinity School where she earned her master's degree.
She continues to study with spiritual masters and to live a life of service and gratitude.
Level 3 Update
2020 Online US and EU Mela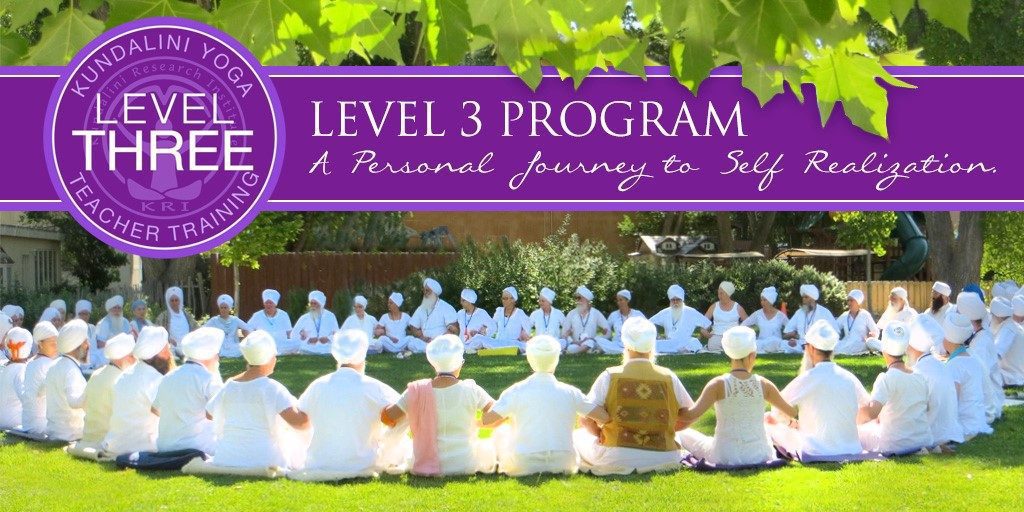 ---
A wise man adapts himself to circumstances, as water shapes itself to the vessel that contains it." -Chinese proverb
After much deliberation, the planning teams for our summer Level Three Mela events, stepped up to meet the challenges created by the pandemic and decided to adapt the Melas from an in-person gathering to an online meeting.
The three-day virtual Melas were held on the same dates as originally planned. The new online format allowed participants to connect, meditate, and support each other through the internet. This change was met with resounding success!
Some feedback from participants:
"The online platform created a real sense of connecting through the ethers, the aura, and the radiant body. We really can connect at the L3 level in this way – beautiful to experience with so many conscious and elevated beings" SHK from Canada
"I needn't have worried. The Mela so fired me up, especially the peer group connections and the whole group meditations, that I'm flying through everything I've got on!" NPK from United Kingdom.
"Very convenient to be able to do this online! Affordable, practical, environmentally friendly." SK from Norway
"I attended the 2016 and 2017 melas – and honestly, the online experience was as strong as, if not stronger than, meeting in person. Somehow the ability to relate to each other felt more fluid. Folks felt less shy, more visible. Emotional connections … heart relatedness still strong. I loved having this online where I could turn to teaching a yoga class within an hour of finishing the day. Also, it felt more international – attendance was not limited by who could afford the travel and housing costs." DB from USA
"Actually, [it was] far beyond my expectations. Technique worked very well and smoothly. The feeling of group [consciousness] and shared space was amazing over these days, and maybe even more strongly felt than in the physical meeting." HAK from Sweden
More than 90 people participated in these two Melas. Because of how positive the feedback was, and the benefits of having it online (such as lower costs and easier accessibility), KRI is currently discussing possibly offering online melas more regularly.
We are assessing and monitoring how the pandemic evolves and will continue to make changes necessary in the new L3 programs that are opening in South East Asia and China and in the South America program.
We would like to thank all of the staff and planning teams that took on this challenge and switched the Mela format at the last minute. We would also like to thank all the participants that trusted, adapted, and wholeheartedly participated in these gatherings.
Many blessings,
Amrit Vela Kaur
Level Three Administrator
Source Specials
Heroes, Saints, & Yogis
Tales of Self-Discovery and the Path of Sikh Dharma
By Shakti Parwha Kaur Khalsa and Guruka Singh Khalsa
What does it mean to live as a Sikh? How is this lifestyle relevant today? In this reader-friendly collection of personal stories you will find "People Like You and Me" candidly sharing their experiences of self-discovery along the path of Sikh Dharma. This one-of-a-kind book includes fascinating tales of the unique lives of the ten men of higher consciousness who forged a path of everyday learning and personal excellence.
$19.95
Discounted Price: $13.97
Ebook: $13.99 $9.79
---
KRIYA
Yoga Sets, Meditations & Classic Kriyas from the Early Years
By Kundalini Research Institute
This wonderful manual contains many previously unpublished kriyas from the early years from the arrival of Yogi Bhajan in the USA, comprising more than 100 Meditations, including Visualizations, Praanayams, Silent Meditations, and Meditations with Mantra
$29.95
Discounted Price: $20.97
Clearance Sales continues for the DVDs
Audios CDs with mantras and all DVDs at The Source still with huge discounts of 60% and 70% discounts during the month of September. Click here to check it out
Potatoes with Green Chiles:




The Best Potatoes Ever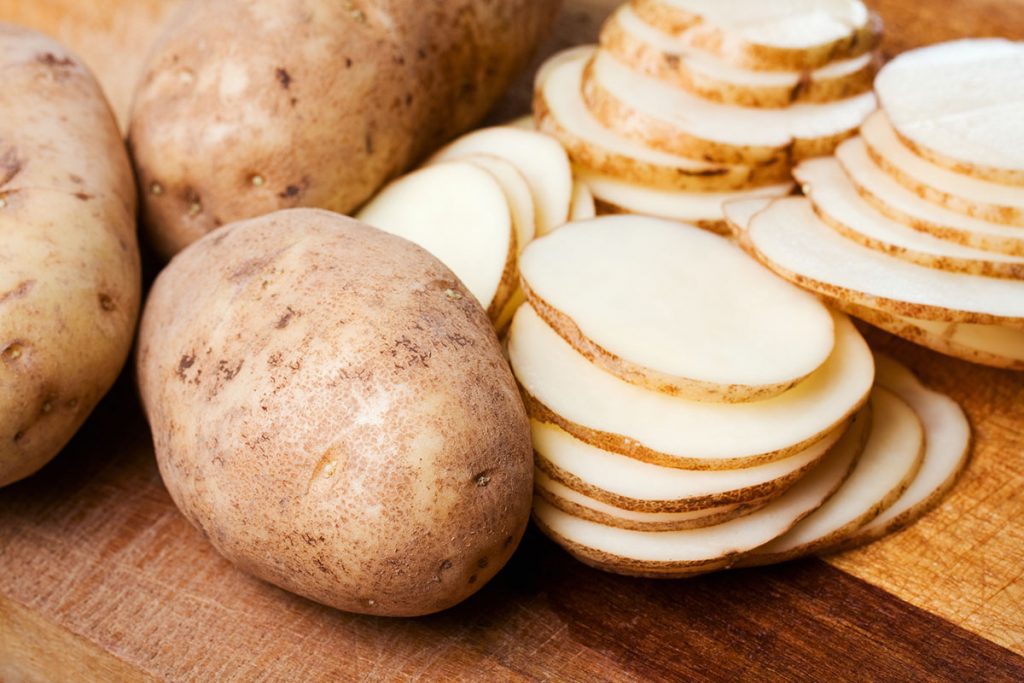 Excerpts from "From Vegetable with Love"
By Siri-Ved Kaur Khalsa
Yield: 2–4 servings
One morning in the mid-1990s, my dear friend Siri Bhrosa Kaur and I were serving in the kitchen. There was a little bit of a lull in activity, and since we were hungry, we decided to use up some leftover baked potatoes. In no time at all we had turmeric sizzling in ghee on the stove, then add some chopped jalapeños and mashed baked potatoes. We topped it all off with more ghee and a nice dowsing of black salt and proudly proclaimed these the "Best Potatoes Ever!"
¼ cup ghee or oil (more as desired)
1 rounded teaspoon turmeric
1 teaspoon ground coriander
¼ teaspoon ground black pepper
1 jalapeño pepper, sliced in thin half-moons
½ bunch green onions, chopped (optional)
3–4 baked or boiled russet potatoes, peeled
Black salt (to taste)
2 tablespoons chopped cilantro
Heat ghee in an iron skillet over high heat. Add turmeric and sizzle for about 1 minute. Add other spices, chopped jalapeño, and green onions. Cook until softened. Add cooked potatoes and mash with fork to combine with sautéed mixture. Heat thoroughly, stirring all the while. Add black salt and additional ghee to taste.