Sat Nam and Greetings to you!  The KRI Level One Immersion Training is going on now in Espanola, and it is a remarkable time.  So many beautiful n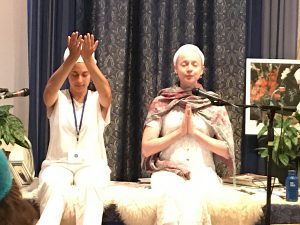 ew faces enrich our lives!  Under the expert guidance of Sat Siri Kaur, the program is moving beautifully.
One of the things I love the most about this time of year is that morning sadhana is filled with new energy.  Their vibrant voices fill the Gurdwara with chants and it moves your spirit just to site in that energy.
So, welcome everyone!  Bless you on your journey and welcome to this path of self-discovery.