Each year,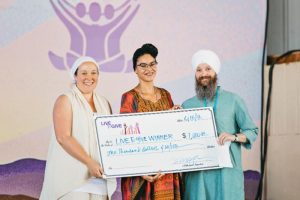 3HO's Summer Solstice Celebration begins with "Peace Prayer Day," a wonderful day of music, dance, and prayer that is open to the public 10:45 AM – 9:45 PM. This year, a highlight of Peace Prayer Day was the awarding of $10,000 as "Live to Give" grants to outstanding non-profit organizations. Amazing!
These organizations are working day after day to improve the lives of those in need. It opens my heart, and gives me hope for making. This year, grants are given to:
• "Drop in the Bucket" – bringing clean water to schools in sub-Saharan Africa.
• "Light a Path" – connecting yoga teachers and therapists with the people who need it most.
• "Yoga4Alex" – supporting youngsters in Johannesburg, South Africa.
• "Yoga Kidz" – sharing yoga with the underserved youth of South Carolina.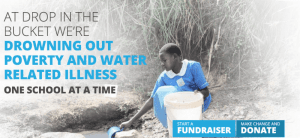 • "Golden Sol" – serving food to homeless women in downtown Los Angeles.
• "Walking for Water" – providing drinking water in Burkina Faso.
See more about these great organizations at https://www.3ho.org/2017-live-give-winners.
And if you know of a non-profit doing good work, apply for a grant next year by emailing 3HO at info@3HO.org
Don't miss out!