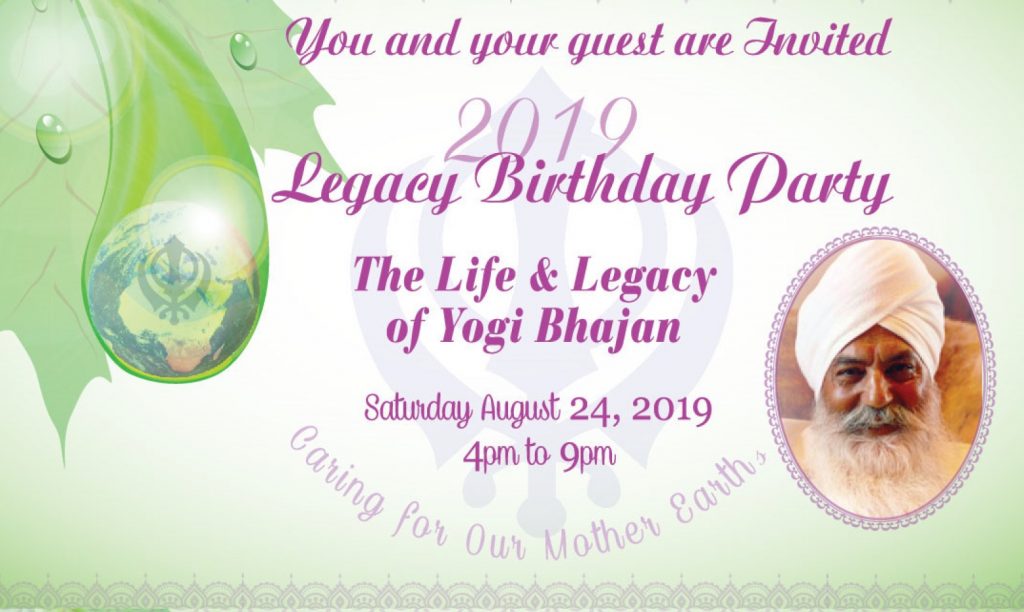 In late summer every year, on the Saturday night closest to August 26th, the day Yogi Bhajan was born, the Sikhs of New Mexico throw open their doors and welcome family, friends, and neighbors to join us in celebration. It's Yogi Bhajan's birthday, and that is a time for food, music, and dance in the beautiful Sombrillo Valley.
Yogi Bhajan (1929-2004)
left an indelible imprint on lives of thousands of people as he worked tirelessly to spread his message of personal health, community happiness, and world peace. He traveled extensively and was regarded as a dynamic and inspirational teacher and leader. He was a loyal friend and mentor of legislators and governors, regardless of political affiliation. An ardent advocate of world peace and religious unity, Yogi Bhajan met with world leaders of all faiths to encourage dialogue, including Pope Paul VI, Pope John Paul II, the Dalai Lama, and two Archbishops of Canterbury. His broad audiences ranged from students of spirituality to corporate executives and government dignitaries.
Yogi Bhajan called Espanola his home and often said, "God is everywhere, but his mailing address is Espanola." He loved this humble valley, and the people of New Mexico returned his friendship with heartfelt affection. Join us on Saturday, August 24th to remember this remarkable man and celebrate with joy his life of service. For the evening's program (including a yoga class by Gurmukh Kaur!), directions, and to RSVP, visit
The Life and Legacy of Yogi Bhajan.