Amrit Singh Khalsa, Ph.D.
CEO
Hari Charn Kaur Khalsa
Director of Reach Out – Teach Out Promotion & Outreach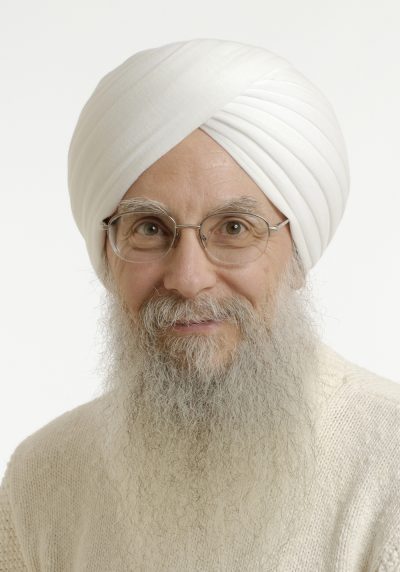 Sat Bir Singh Khalsa, Ph.D.
Director of Research
Leonard Tapia
Account Manager
Hari Shabd Kaur Khalsa
Translations & Foreign Publication Coordinator
Amrit Vela Kaur
Marketing Manager
Siri Sahib Singh Khalsa
Professional Development Coordinator & Trainer Forum Coordinator, Level 3 Coordinator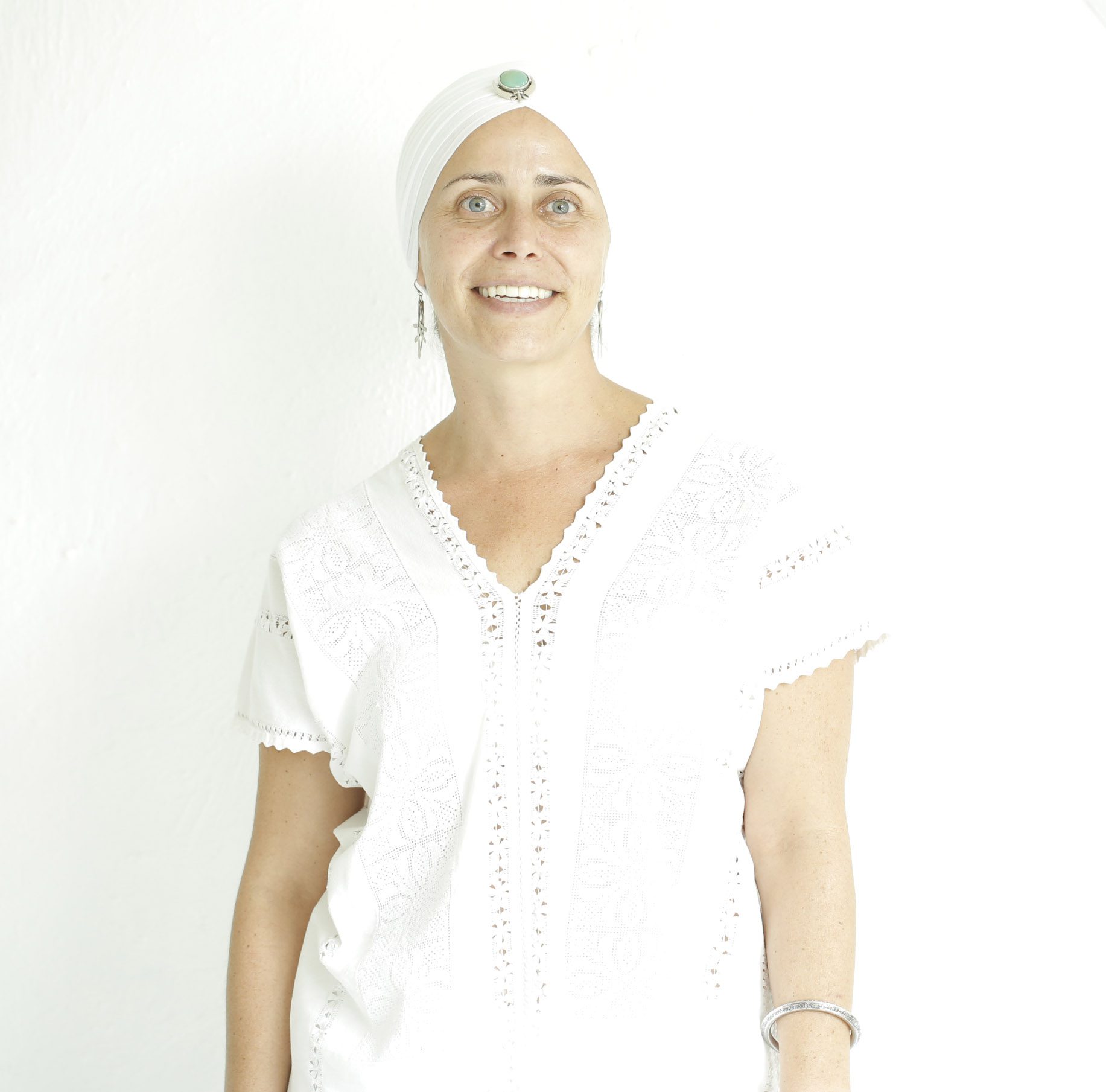 Inderjot Kaur
Coordinator, KRI Presents: Online Courses, Level 2 Coordinator
Priti Darshan Kaur
Event Manager
Puranjot Kaur
Contract Manager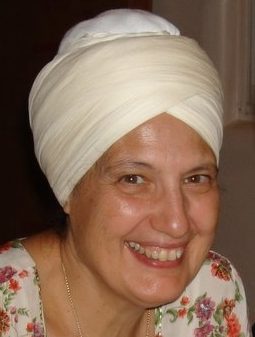 Siri Neel Kaur Khalsa
Permission & Review
Guru-Hukam Singh Khalsa
Shipping and Receiving

Sarb Jit Kaur Khalsa
ATA Administrator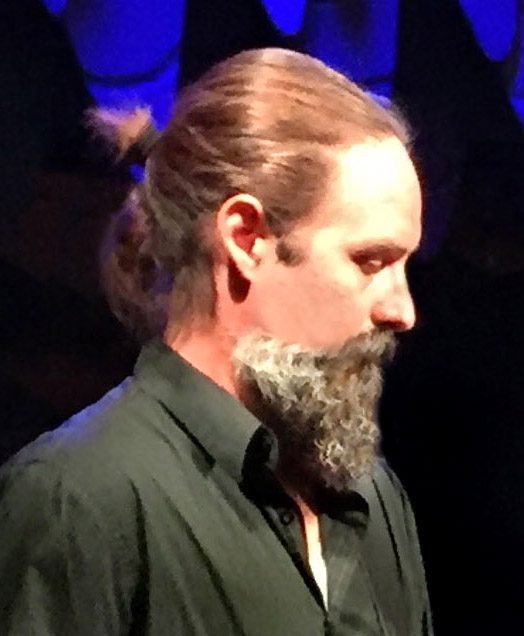 Ditta Khalsa
Creative Director
Mariana Couto
Marketing & Content Manger Assistant
Preet Kamal Kaur
Regional ATA Administrator
Dev Atma Kaur
Regional ATA Administrator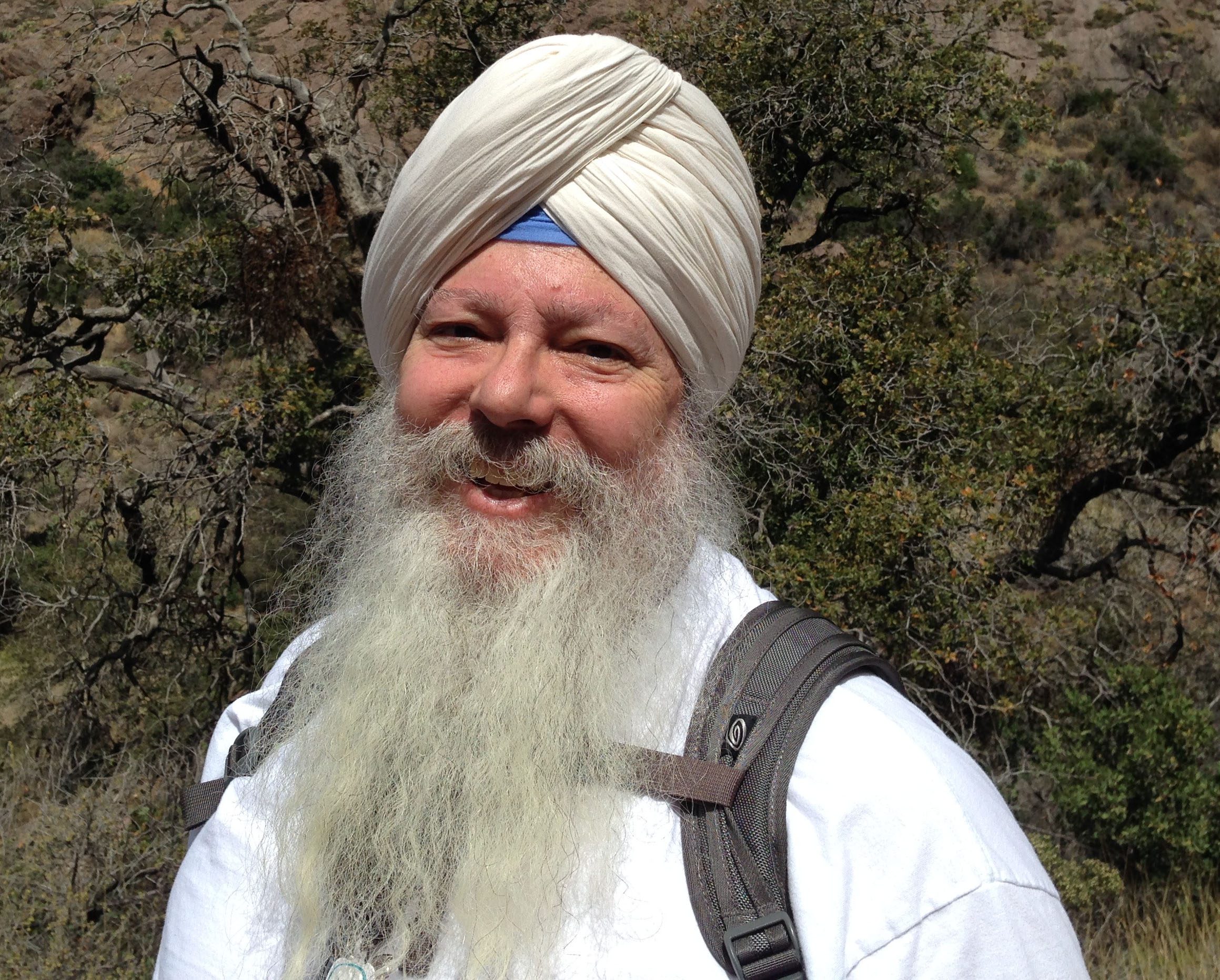 ---
Vedya Amrita Kaur Bethel
Chairperson
Vedya Amrita Kaur is a KRI Certified Kundalini Yoga Teacher and Aquarian Trainer Academy Member. She has taught for 15 years in various venues: yoga centers, gyms, social activist seminars, and corporate retreats across New York City and Atlanta, Georgia. Vedya Amrita loves the opportunity provided by seemingly unlikely pairings, such as partnering with a Buddhist monk on a retreat, illustrating a wonderful blending of technologies.
Vedya Amrita has a Bachelor's Degree in Marketing and worked in AT&T, a Fortune 50 company, as an Executive in the Consumer Marketing Organization for 17 years.
In 2006, Vedya Amrita founded Glowing House, Inc. a wellness center specializing in Colon Hydrotherapy; Ayurvedic Counseling, and the healing benefits of Kundalini Yoga and Meditation. She has appeared on several radio programs discussing her work with Colon Hydrotherapy and Kundalini Yoga. Vedya Amrita was interviewed by Brandon Stanton for an episode of the Humans of New York blog series. Vedya Amrita's enthusiasm, empathy, and adherence to the details of Yogi Bhajan's teachings allows for a thriving space of empowerment.
---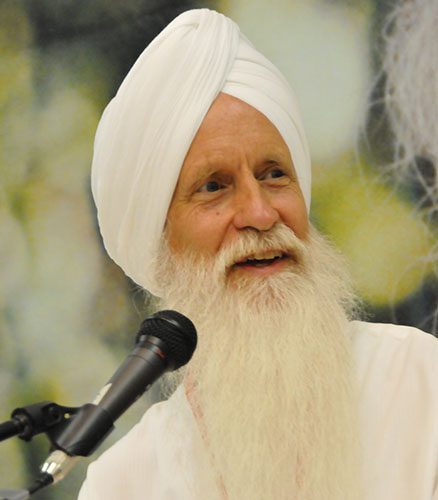 MSS Nirvair Singh Khalsa
Secretary
Nirvair Singh Khalsa began studying with Yogi Bhajan in 1971. He is a retired University Instructor at the University of Alaska Anchorage where he taught classes in Kundalini Yoga for 31 years. He has authored nineteen best selling DVD's/Videos and four books on Kundalini Yoga as taught by Yogi Bhajan. (www.kundaliniyoga.net) He has also taught classes, workshops and trainings throughout the Americas, Europe and Asia. He is a Yoga Alliance E-RYT 500 certified teacher trainer. He lives with his wife of 40 years, Nirvair Kaur, in Tesuque New Mexico.
---
Hargopal Kaur Khalsa
Hargopal has been a student of Yogi Bhajan since the mid-1970s. She went to her first solstice after taking Kundalini yoga classes for just 3 months. She has taught Kundalini Yoga at yoga centers, in corporate settings, and at a retirement home. She was part of the Superhealth drug rehab project in India, supporting the clients by teaching Kundalini Yoga and providing Sat Nam Rasayan (R) sessions. She currently practices and teaches SNR (R) in the USA and Canada. She occasionally produces an SNR(R) newsletter. Hargopal is also a facilitator of family constellations.
Hargopal is the first person known to have practiced SNR(R) on one of Yogi Bhajan's turbans as she was ironing it — and by his response, he clearly recognized it!
Hargopal studied Physics and currently works in the aerospace industry. Space fascinates her – whether it is perceived to be internal, external, universal or empty. And it is the yoga and meditations taught by Yogi Bhajan that are the foundation of her personal growth as well as the technology used in classes and private practice to assist others. Edit biography
---
Gurusahay Singh Khalsa
Dr. Gurusahay Khalsa has been in private practice since 1978 and is the director of the GRD Healing Arts Clinic, a multi-disciplinary health and healing clinic in Atlanta, GA. His specialties include acupuncture, gentle chiropractic care, nutrition, applied kinesiology, and yoga therapy. Dr. Khalsa educates and inspires people to improve the quality of their living by enabling them to take control of their own life physically, mentally and spiritually. He has lectured extensively for the last 25 years on Kundalini yoga and meditation, health care, nutrition, oriental medicine, stress management, goal setting, prosperity, and wellness and longevity.
Gurusahay is a Level 1 and 2 certified Teacher Trainer through the Aquarian Teacher's Academy of the Kundalini Research Institute. He had the unique blessing and opportunity to study ancient healing arts with Yogi Bhajan as a member and co-founder of the Khalsa Chiropractic Association. He currently teaches weekly Kundalini Yoga classes and weekend Yoga workshops on various topics at the new GRD Yoga and Meditation Center in Atlanta.
---
SS Gurucharan Singh (Claremont)
I became in involved with KRI in 1973 when I moved to Pomona from the New Orleans Ashram. I worked with KRI for the 5 years I lived in Pomona, before becoming head of the Long Beach Ashram. I have heart for KRI; I have since that time. I believe in KRI's mission and pray for it's continued success.
In the 1990's, the Siri Singh Sahib told me to try to work with KRI. He told be that it would not be easy to begin that work, but encouraged me to attempt to get involved. His direction, continues to motivate me.
Today, I have been working in executive management with non-profits for 10 or so years. My file has been primarily program development and implementation. A part of that process is program evaluation. The later is an area I have energy for as related to KRI. I believe that relatively simple research projects can be designed that will demonstrate the benefits of Kundalini Yoga and KRI programs; identifying what they do well and opportunities for improving those programs. There is such a large teacher base, with so many classes being taught,I believe there is a rich opportunity here. In addition, I believe that over time, KRI can become a resource for other non-profits who want to conduct research and program evaluation.
---
Dr. Haridass Kaur Khalsa, Ph.D.
Dr. Haridass Kaur Khalsa, Ph.D. lives in Los Angeles, California, USA and is a KRI Lead Trainer. She is the founder of Infinite Goddess website and webshop offering Kundalini Yoga trainings worldwide.
She is trained in Natural Health, Shiatsu-Anma and studies the biomechanics, Qi optimization, and neural patterning of pain sensory to alleviate Chronic Pain. She is focused on making local teachers and building sangat/communities worldwide. She is dedicated to spreading the Teachings far and wide and leads Level 1 Trainings in Bali, Chile, Peru, Mexico, Haiti, Panama, and in the United States. She teaches weeklong intensive Level 2 courses in India, Mexico,and the United States. Some of her courses are offered in intimate, ashram style trainings for those seeking a more in-depth, service oriented, and social experience.
Familiar with the yoga festival scene, Dr. Haridass teaches regularly at 3HO Solstices, Sat Nam Fest Mexico, Bhaktifest, Shaktifest, and the European Yoga Festival. She also serves as a member of Teacher Trainer Executive Committee and is a festival management consultant. She offers Tantric Necklace consultations and is a Paiste Gong Reseller at www.infinitegoddess.com
---
Guru Jiwan Kaur Pascucci
Guru Jiwan Kaur has been a Yogi Bhajan's student since the beginning of the 80s and a Kundalini Yoga teacher since 1986. She is a KRI certified Teacher and Lead Trainer for level 1 & 2 & 21 stages and a Mentor.
Passioned about Humanology, she researches in depth the teachings about polarities, women & men, children, relationships, crisis management. She is a Conscious Pregnancy teacher & lead trainer. She is co-founder, trainer and teacher of "Yogare per crescere", also known as "Yoging & Growing", Kundalini Yoga program for children, and teachers training program, based on Kundalini Yoga teachings and western psychology and education. Student of Sat Nam Rasayan with Guru Dev Singh since 1990, she gives Personal Treatments and teaches in international courses of level 1 and 2. In 1990 Guru Jiwan Kaur created Shakti YogaLab, Kundalini Yoga & Sat Nam Rasayan center in Rome, Italy where she regularly teaches when is in town and also coordinates the activities of the teachers team.
She is the chairwoman of the no-profit Shakti YogaLab aps and is co-founder and didactical coordinator of the no-profit Kundalini Yoga Academy asd, which is dedicated to train Kundalini Yoga teachers and trainers.
Expert and pleasant speaker, she regularly holds courses and conferences and participated also in TV programs on leading national networks. Guru Jiwan Kaur is also member of 3HO Europe Board.
She is happily married with Karta Singh Giustiniani since 1990, and they have the blessings to be parents of their daughter Sat Kirn Kaur Chiara, born in 1995. Their home is in Rome, Italy but she is often traveling to spread the teachings in Italy and abroad.
---
Sangeeta Kaur
Sangeeta Kaur
Lead trainer of KRI Kundalini Yoga
KRI Board Member
Founder of Shining Nowhere Tea Yoga Studio
PTSD Yoga therapist
Kundalini yoga conscious pregnancy trainer
Sangeeta started to practice Kundalini yoga in 2008, she has over 10-year experience of practice. She is not only a practitioner, but also a beneficiary. As a lead trainer of Kundalini Yoga, she dedicate herself to serve the mission of spreading Kundalini Yoga teacher training in China. She loves to use simple and powerful Kundalini Yoga technologies to help people experience the truth of life and inspire them to seek the wisdom of life and love. She teaches Kundalini Yoga with the natural flow of grace and beauty! Students often give feedback to Sangeeta's teaching that just by hearing Sangeeta's brilliant views has suddenly shining the light and sharpening and opening their mind, the transformation is happened naturally.
Sangeeta had opened "Shining Nowhere" Tea Yoga Studio when she witnessed the encounter of Kundalini Yoga and Chinese Tea Therapy. She hopes more and more people can experience the beauty of "Be aware of the moment, Shining Now Here". And they can realize the importance of health by practicing Kundalini Yoga, the yoga of developing awareness, to relax their body, to feel the inner stillness and peace, outer abundance and ecstasy by focusing on breath at the moment.
---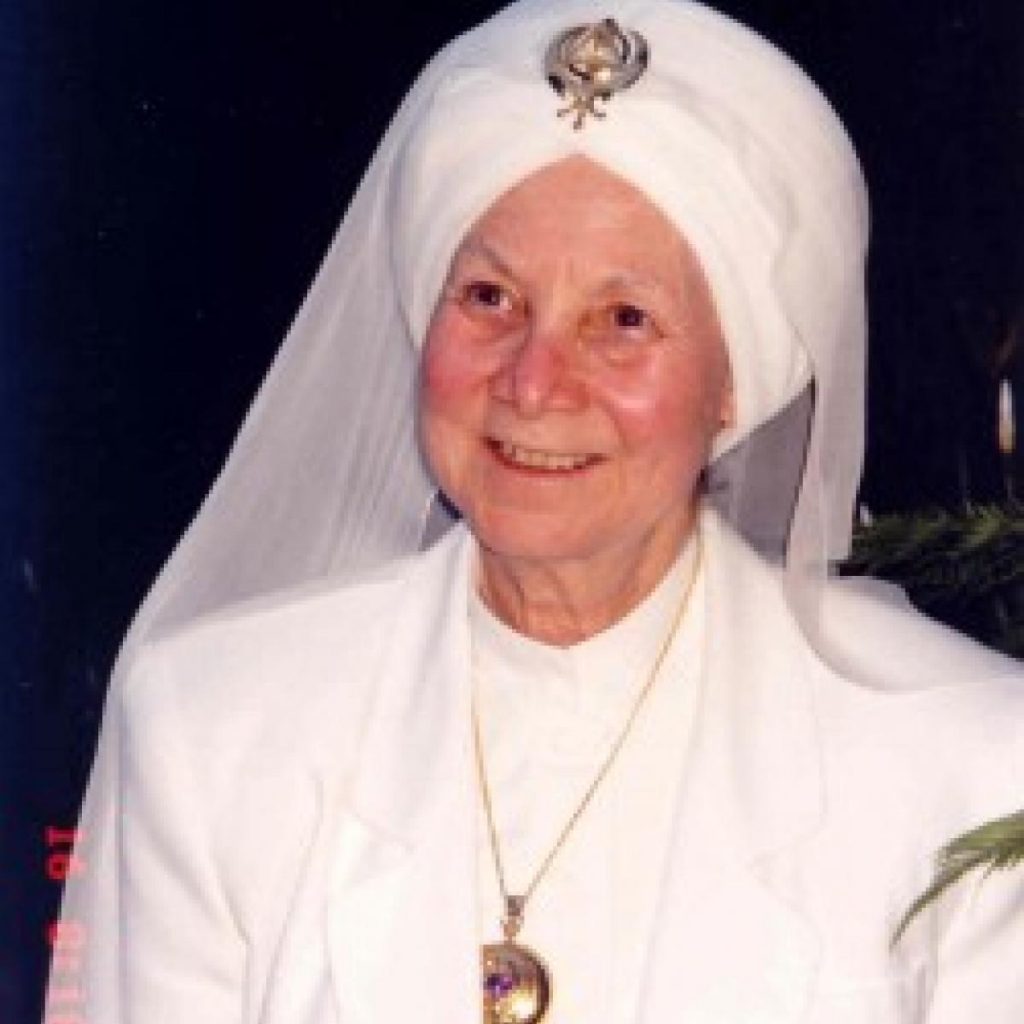 Shakti Parwha Kaur Khalsa
Emeritus
Known as the "Mother of 3HO," Shakti Parwha Kaur Khalsa is the author of KUNDALINI YOGA: The Flow of Eternal Power. She has been teaching Kundalini Yoga since 1969 – specializing in teaching beginners. At "Masters Touch" courses, she trains teachers how to teach beginners.
Shakti was Yogi Bhajan's first student in the United States. They met in December of 1968 when he first came to Los Angeles. Yogi Bhajan told her that she had been a student long enough; that she should be a teacher, and that he had come to "train teachers, not to gather disciples."
She drove him to the various classes he taught, took notes (which later were printed as "Sadhana Guidelines") and within two months she was teaching Kundalini Yoga at YMCA's. When he began his lecture tours, Shakti took over his classes in Los Angeles and at Claremont College in Pomona. She served as his Executive Secretary and that of 3HO for over 30 years. She was ordained as a Minister of Sikh Dharma in 1974.
Born in Minneapolis, Minnesota, in 1929 (two months before Yogi Bhajan), Shakti moved to Los Angeles with her mother and brother in 1943, graduated as Valedictorian from Hollywood High in 1947, attended UCLA, and married at 18. She gave birth to a son at 20; was divorced at 22.
She started investigating spiritual paths, reading Edgar Cayce, Ouspensky, Meher Baba — and studying with various teachers (Dr Judith Tyberg – Sanskrit; Pir Vilayat Inayat Khan – Sufi meditation), attending lectures at the Vedanta society in Hollywood, and Self Realization Fellowship in Pacific Palisades.
In her late '30's Shakti spent 40 days in India (December1966/January 1967) visiting different ashrams (Swami Chinmayanada in Bombay; Sri Satya Sai Baba in Bangalore; Sri Aurobindo Ashram in Pondicherry.)
Shakti produced the 3HO Newsletter, "The Science of Keeping Up" for over 30 years, and now is a contributing editor for "Aquarian Times" magazine. She edits the IKYTA (International Kundalini Yoga Teachers Association) newsletter "Kundalini Rising" as well as the Sikh Dharma publication, "Prosperity Paths." She created the "Toolkit for Teaching Beginners Kundalini Yoga" that is used in teacher training courses.
---
Satsimran Kaur
Emeritus
Satsimran Kaur was on Yogi Bhajan's personal staff since 1971 and was his appointment and travel secretary until 1987, when he entrusted her to work with him to create the White Tantric Yoga videos. Over the years she worked in many capacities within 3HO Foundation and Sikh Dharma which she still serves. She is CEO and General Manager of WTY worldwide and has held the vision for the Library of the Teachings of Yogi Bhajan and supervises its development within KRI. She is a member of the Board of Directors of KRI and Humanology and Health Science. Satsimran is a graduate of Coach University. Her 35 years-plus experience with Yogi Bhajan, and in human development and transformation as a Life Coach and group facilitator, as well as a Minister of Sikh Dharma, gives her the knowledge that anything is possible if we are mindful about achieving it and we have fun doing it! Satsimran bases in Los Angeles, and spends a lot of time visiting and sharing with individuals and communities whose principles are founded on the teachings of Yogi Bhajan.