21 Stages Info Menu:
Trainers for The 21 Stages of Meditation Program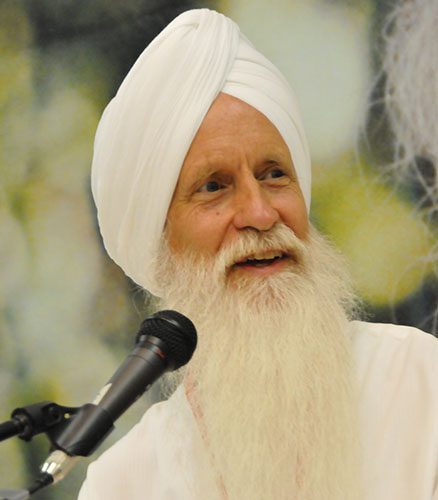 Nirvair Singh
Nirvair Singh Khalsa began studying with Yogi Bhajan in 1971. He is a retired University Instructor at the University of Alaska Anchorage where he taught classes in Kundalini Yoga for 31 years. He has authored nineteen best selling videos and four books on Kundalini Yoga as taught by Yogi Bhajan®. (http://www.kundaliniyoga.net) He has also taught classes, workshops and trainings throughout the Americas, Europe and Asia. Currently he is the CEO and President of The Kundalini Research Institute. He is a Yoga Alliance E-RYT 500 certified teacher trainer. He lives with his wife of 40 years, Nirvair Kaur, in Tesuque, New Mexico.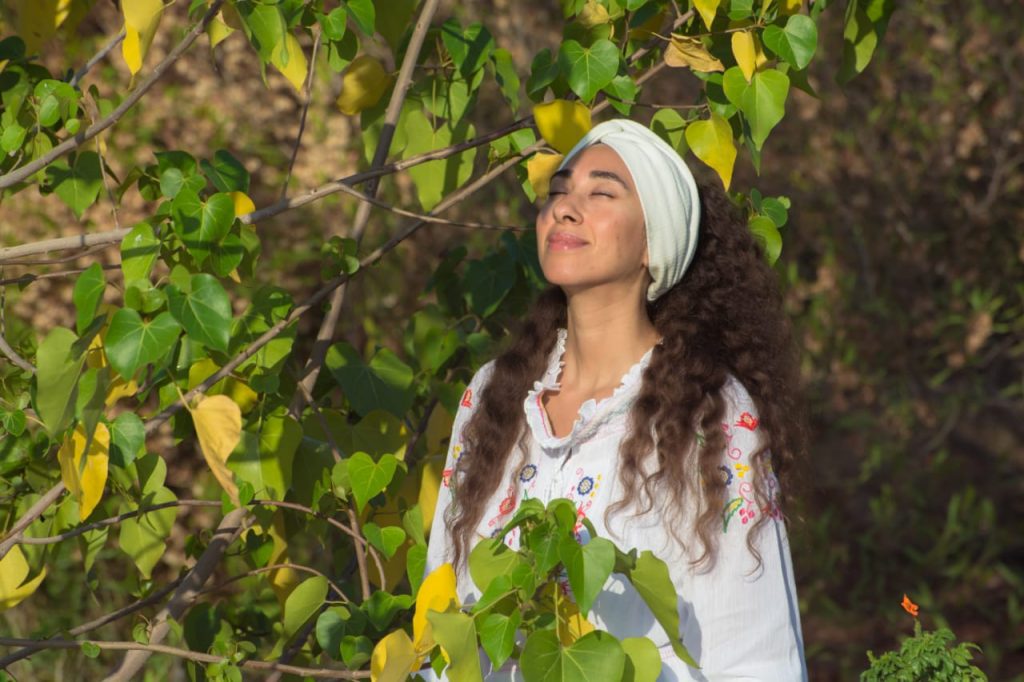 Shama Kaur
Originally from Cairo, Shama Kaur is Egypt's first Kundalini Yoga Teacher & Trainer.
In Arabic 'Shams' means sun and 'Shama' means candle, put them together and her name means the one who shines the light of her inner soul.
At the age of 25, Shama completed the Level 1 Aquarian Trainer Program in New Mexico. Ever since she has been devoted to spreading the teachings throughout Egypt, Jordan, Kuwait, Palestine, Dubai, Morocco, and Tunisia.
A young avid entrepreneur and self-starter, Shama imitated and delivered L1 and L2 Training Programs in Egypt and Palestine. She is a Professional Trainer in the Aquarian Trainer's Academy.
Shama Kaur is currently training as a Yoga Therapist with the Guru Ram Das association and is pursuing a degree in psychology and counseling.
Shama Kaur is also the founder of YallaYoga Center, a social enterprise delivering professional yoga education and training.
A graduate of Business Strategy and Commerce from McGill University Montreal; Shama also holds a Master's degree from King's College London.
Amanbir
Amanbir is a licensed acupuncturist and yoga therapist with over 15 years experience of teaching Kundalini Yoga. He has worked privately assisting people across the globe to master their own health through the complement of Taoist Medicine, Astrology, Herbs, and Yoga Therapeutic tools. He has created curriculum and taught in several international Kundalini Yoga, Hatha, and Yoga Therapy trainings.
Amanbir brings his sense of humor, uplifting music, and extensive knowledge of the healing field into every class. He is known for holding a welcoming space for all cultures, genders, orientations, and races to elevate in communion.
Amanbir holds a Bachelor of Science in Engineering from the Cooper Union. Also a Masters of Traditional Chinese Medicine from the Pacific College of Health and Science. He is currently a Professional Teacher Trainer recognized by the Kundalini Research Institute. He serves as a director on the board of Free Food Kitchen Revolutionary Yoga NPO, raising capital and serving food to communities in extreme need in South Africa.
Sierra Siri Prakash Bullock
Filipina-American lives in Bali with her ocean-dwelling husband and GreenSchool attendee teenage son.
She is pivoting through the shapes and shifts of the Aquarian Age as a Woman, Mother, Wife, Level 1, and Level 2 KRI Kundalini Yoga/Meditation Teacher & Professional level trainer. Her formal education in Bachelor of Science Special Education & Deaf Studies and Master Science Holistic Nutrition & Education has established a strong foundation for her compassionate heart to share and inspire others.
As the founder and director of NorCal Women's Camp Inc. a non-profit organization in Northern California founded 17 years ago, their events have since changed the lives of thousands of women and young girls.
When her family moved to the Philippines, Siri Prakash help build the community with organizing and teaching at the 1st KRI Level 1 teacher training program in 2017.
She stays guided with her daily intention of "I am, I AM, aligning with the tendencies of the Cosmos that wants to bring all things into their fullness of being".
---