Trainers for The 21 Stages of Meditation Program- Fall 2019
---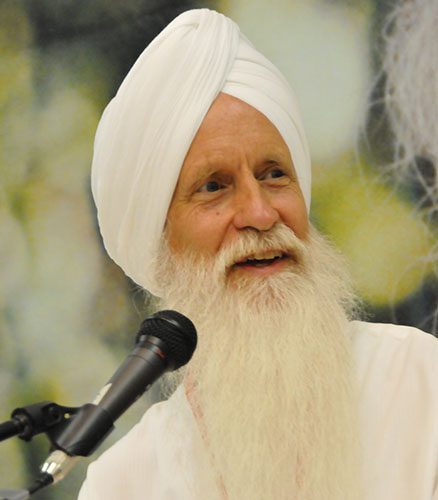 Nirvair Singh
Nirvair Singh Khalsa began studying with Yogi Bhajan in 1971. He is a retired University Instructor at the University of Alaska Anchorage where he taught classes in Kundalini Yoga for 31 years. He has authored nineteen best selling videos and four books on Kundalini Yoga as taught by Yogi Bhajan®. (http://www.kundaliniyoga.net) He has also taught classes, workshops and trainings throughout the Americas, Europe and Asia. Currently he is the CEO and President of The Kundalini Research Institute. He is a Yoga Alliance E-RYT 500 certified teacher trainer. He lives with his wife of 40 years, Nirvair Kaur, in Tesuque, New Mexico.
---
Dr. Japa Khalsa
Dr. Japa Khalsa is a 25-year practitioner of Energy Medicine with a dual degree as a Doctor of Oriental Medicine and Certified Yoga Therapist (C-IAYT). Her classes and treatments are empowered with authenticity and truth. Ever since she sat at Yogi Bhajan's feet in 1997, her studies have taken her through many years of Kundalini Yoga, Numerology, Palmistry, Pulse Reading and Chinese Medicine. Her classes allow for in-depth shifts in your frequency and open up the space to transform the gaps in your life. She has a special alignment with women's health and she supports all women to be empowered through meditation, yoga, and the use of specific herbs to support healing through all the times of her life.
Dr. Khalsa travels and teaches internationally as a Professional Teacher Trainer and Yoga Therapist. As co-author of Enlightened Bodies, she is passionate about sharing the power of the human body's potential to self-heal. She is available for health and wellness coaching, keynote speaking, and more. Visit www.drjapa.com for more information.