by Shanti Kaur Khalsa
I've been a Kundalini yogi for more years than I can count… more than 45 now.  Yesterday in a casual conversation with an old friend, she asked, "How many years since you've had a drink?"  I answered, "Well, since I was seventeen – wh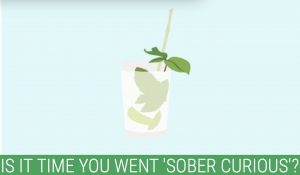 en I started practicing Kundalini Yoga."  That amazed her, shocked her actually.  What followed was an honest conversation about the role of alcohol in her life and, reflecting back on my life, I was left with the personal feeling of deep gratitude for the support I have of a sober, spiritual community.
It is hard to be social and not drink.  And the truth is, there is  alcohol use in our Kundalini Yoga community.  More than you think.  More than it looks like.  More than we talk about but it deserves some attention.
Here is a wonderful article from The Debrief by Ruby Warrington about Kundalini Yoga and the increased awareness of alcohol use – Is It Time You Went 'Sober Curious'? . She asks herself in a non-judgemental, non-preachy voice, "What would life feel like if I never drank at all?  Why do I drink when I know it eventually makes me feel like sh*t? Why is alcohol so… EVERYWHERE? Does everyone think about drink as much as I do?"
It is a good piece and a courageous self-reflection.  Good job, Ruby.  Keep-up, we are all behind you.  Sat Nam.