La storia del Kundalini Yoga
Tipo di contenuto
[cpt-terms key="type-of-content"]
Tipo di esperienza
[cpt-terms key="type-of-experience"]
Sei interessato a conoscere la storia e la filosofia dello "Yoga?" Oggi abbiamo l'incredibile tecnologia del Kundalini Yoga, ma come è nata questa tecnologia?
In questo corso più venduto, immergeremo le dita dei piedi nel fiume della storia e daremo un'occhiata a dove è iniziato lo "yoga", come è cambiato e si è sviluppato nel tempo e come è arrivato dove siamo oggi.
Potresti essere sorpreso dai molti significati della parola "yoga" come era intesa in passato. C'è molto di più nello "yoga" di quello che pensavi di sapere!
La serie in 6 parti consiste in lezioni di 2 ore con due sessioni di domande e risposte arricchenti.
Concetti trattati in questo corso:
Storia antica
Il popolo dei Veda
Gli Shramana
La Bhagavad Gita e la Bhakti
Lo Yoga Sutra
Tantra
Hatha Yoga
Yoga posturale moderno
Kundalini Yoga come insegnato da Yogi Bhajan
Il Kundalini Yoga ha 5000 anni?
Qual è la relazione del Kundalini Yoga con il Sikh Dharma?
C'è una connessione tra yoga e sciamanesimo?
Ulteriori informazioni:
12 ore di lezioni attentamente progettate che abbracciano la storia dello yoga dai tempi antichi ai giorni nostri
Ogni video include 2 sessioni di domande e risposte preregistrate
I punti di forza di tutte le lezioni
Materiali di lettura extra per ogni sezione + un elenco di letture consigliate
Trascrizioni scritte di tutte le sessioni
Pavan Dev Kaur (Jeannette Darcy)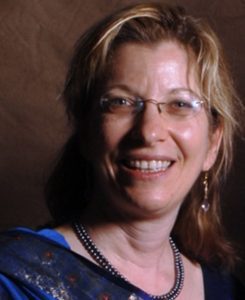 Pavan Dev Kaur (Jeannette Darcy), M. Div., certificato IKYTA, RYT-200, è un insegnante di Kundalini Yoga e uno studioso indipendente che tiene conferenze sulla religione comparata, sulla filosofia indiana e sulla storia dello yoga. Le sue lezioni sono divertenti e illuminanti, supportate da anni di studio personale e accademico e abbinate ad attività pratiche e meditazioni che aiutano a elaborare gli insegnamenti.
Oltre ad aver lavorato alla NASA come ingegnere per 30 anni, ha oltre 25 anni di esperienza in molti tipi di yoga e meditazione. Ha studiato sanscrito e filosofia indiana alla Rice University, all'American Institute of Indian Studies di Pune, in India, e alla University of Chicago Divinity School, dove ha conseguito un master. Continua a studiare con maestri spirituali e a vivere una vita di servizio e gratitudine.
Connettiti con Pavan Dev Kaur:
Email: pavandevkaur@gmail.com
Ratings and Reviews
Teacher
Ratings and Reviews