The Entanglement of Mind and Consciousness
The path of Yoga can be described as the union of individual consciousness with Universal Consciousness. Paradoxically, there is a different union which presents an obstacle in this journey.
We think we know who we are. But that is not our individual conscious essence, it is a thought resulting from the complex fusion between mind and ego. As we identify ourselves with those thoughts, our consciousness gets entangled with them, making them difficult to separate. It takes great self-awareness to differentiate who I am as an individual consciousness, from who I think I am, coming from the ego-mind complex.
Join us in an experimental and meditative journey exploring the double entanglement of ego with mind, and of the ego-mind complex with consciousness.
More Information:
Individual Consciousness vs. Universal Consciousness

How do I differentiate my ego-mind complex from my true self

Meditations to bring awareness to how the mind works

Introduction to the Level 2: Mind and Meditation course content
Ardaas Singh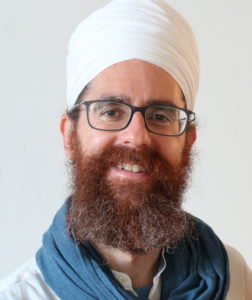 Ardaas Singh began his career as a musician, university teacher and researcher. Even though his parents are both yogis and was surrounded from birth by yogic books and chakra drawings, Ardaas didn't begin his yogic studies until 2002, while working on his Phd in Artificial Intelligence. His first steps in the path were as a Mantra Yogi under the training of Muz Murray in U.K., France and India. He then trained in Sat Nam Rasayan Healing and completed the Level 1 intensive training to become a Kundalini Yoga Instructor in New Mexico, US. Apart from India and the US, Ardaas has traveled throughout Europe receiving the teachings of Karam Kriya from his Spiritual Teacher, Shiv Charan Singh. At present, he is lead trainer fully dedicated to the transmission of yogic teachings as an international trainer of Karam Kriya Consultants and Kundalini Yoga Teachers Level 1 and 2.
[rrf_course_review course_id="40895″]