Other Ways To Donate
Even though KRI runs training programs and sells books to earn money, we also rely on donations to help keep our doors open and the lights on! Our mission is so huge (to make the benefits and practice of Kundalini Yoga accessible to all people from all backgrounds by providing credible and authentic information and training), we always have productive uses for more resources.
For example, there are thousands of hours of work still to do on the Library of Teachings (more kriyas to make available, translating it into more languages, etc.), dozens of books to get translated into additional languages, and biomedical research programs to fund.
You can target your donation to a specific project, or give to the general fund, and we are grateful for any amount, big or small. KRI runs as a very cost-effective and efficient organization, so you can be sure that your donation will be well used to further our service.
KRI is recognized by the United States Internal Revenue Service as a 501(c)3 Public Charity, and any donations to KRI could be tax deductible from your US taxes.
Donating Stocks
How does it work? It's simple and easy.
When you donate stock to the Library of Teachings, you will generally take a tax deduction for the full fair market value. If you sell the stock and donate the proceeds, you first will have to pay taxes on the amount the stocks have increased since you bought them. So, because you are donating stock, your contribution and tax deduction will instantly increase.
You can make a bigger donation to the Library of Teachings and Endowment Fund, and at the same time increase your personal tax deduction, by directly donating stocks, bonds, and mutual funds that have appreciated over time. Compared to donating cash or selling your appreciated security and then contributing the proceeds, by donating your stocks directly you may be able to automatically increase your gift and your tax deduction.
Here's a hypothetical example to show why donating stocks to the Library of Teachings is an excellent choice:
Mr. and Mrs. Khalsa, a married couple with several successful investments, were thinking of donating a portion of their stock to endow the Library of Teachings. They invested in this stock many years ago at a cost of $50,000, but it has done well and now it is worth over $75,000.
At first, they considered selling the stock and donating the proceeds, because that seemed like the easiest option. But if they did that, they would first need to pay 15% capital gains tax on the appreciated amount, or about $3,750. This would mean that after the sale, they could donate the cash and take a tax deduction for a $71,250 donation.
If they donate the stocks directly to the Library of Teachings, their donation and their deduction is the full pre-tax value of $75,000. Wonderful for the Library of Teachings and fantastic for Mr. and Mrs. Khalsa!
What a great idea! Consider your long-term publicly traded stocks for a charitable donation to the Library of Teachings. Call us at 855-519-4790 and we will help you see how easy this can be.
Donate Your Property
Donating your house or property to the Endowment Fund is a fantastic way to support the Library of Teachings. This is a simple way for you to make a meaningful contribution without all the headache of going through a property sale. This can be done anytime, of course, but it can also be part of your will so that you enjoy your property during your lifetime.
However, there are options that allow for you to donate your property during your lifetime. You can help you meet your personal goals, save on taxes, and make a gift of property to the Yogi Bhajan Library of Teachings all at the same time. The IRS encourages these creative options, and all are within the current US tax code.
Retained Life Estate
Your home is most likely your biggest asset. How can you make a gift to us and continue living there? Through a Retained Life Estate, you get the tax deduction now and continue to live in your house throughout your life.
There are several good reasons to consider this gift.
You receive an income tax deduction in the year of the gift, based on your age and the value of the property.
You can avoid family disputes over the future use and ownership of your home.
You can make a significant gift to the Library of Teachings and support a project or program that is important to you without giving up liquid assets.
Giving real estate during your lifetime can simplify the estate settlement process: executors are relieved of any costs, expenses, and delays that can be involved in a transfer of real property at death.
A retained life estate gift reduces your estate taxes by removing your property from your taxable estate.
You can choose to move out of your home, which can either increase the tax deduction you can take during your lifetime or provide you with a payment for the value of your remaining life interest.
Call us at +1-855-519-4790 to find out how easy it can be to fund the endowment through a donation of property.
Planned Giving
Did you know there are some very creative ways to support the Library of Teachings, ways in which the Library of Teachings, you, and your loved ones all benefit at the same time? Such giving techniques are called "planned gifts," because with thoughtful planning, you can create win-win solutions for yourself, your family, and the Yogi Bhajan Library of Teachings. There are many creative ways to give. Here are a couple examples:
Name the Yogi Bhajan Library of Teachings in Your Will. Making a lasting legacy in your name through your will or estate is the easiest gift you can make, and it costs you nothing today.

Benefits To You:

Your assets remain in your control during your lifetime.

You can modify your gift to address changing circumstances.

You can direct your gift to a particular purpose.

The charitable bequest is tax deductible, lowering the estate tax for your heirs.

Put Your IRA to Work for the Yogi Bhajan Library of Teachings

Avoid income tax and potential estate tax on your residual retirement plan assets. It's a simple, straightforward way for donors of all ages to avoid double taxation and make a difference. You've worked hard and planned for retirement. Now, with a little creativity, you can leverage your retirement assets to benefit you and your family, reduce Uncle Sam's cut, and support the Yogi Bhajan Library of Teachings far into the future.

The Benefits to You

Continue to take regular lifetime withdrawals.

Maintain flexibility to change beneficiaries if your family's needs change during your lifetime.

Your heirs avoid the potential double taxation on the assets left in your retirement account.
These are two good ways to include the Library of Teachings in your will, but there are many more. Call us at +1-855-519-4790 to find out how you can fund the endowment through your will and become part of serving this great legacy.

Kundalini Beyond Borders:
If you want to support a teacher or community directly then this is the fund to donate to. Your donation goes directly to a yoga teacher or trainer who is in a collaborative relationship with an under-resourced community. Through a grant selection process, a financial award will be given to bring Kundalini Yoga & Meditation materials, teaching and support to communities.

KRI's General Fund:
If you just want to support ALL of KRI's efforts across the board, you can donate into this General Fund. Your donation will be used to support all of the below efforts, plus everything else KRI is doing to share Kundalini Yoga with the world!

The Library of Teachings:
Part of KRI's mission is to preserve and make available the audio and video recordings of all of Yogi Bhajan's classes and lectures, with fully searchable transcripts. The archival preservation efforts, maintaining this vast Library, and working to expand and improve it (with more kriya write-ups, translations into other languages, etc.) are NEVER ENDING! Your donation to this project will go directly to support this important work.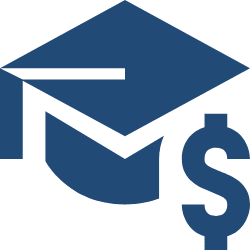 Research:
The Kundalini Research Institute is soliciting donations for the support of scientific research on Kundalini Yoga. Even small donations are of value in supporting specific research-related needs.
Donors are welcome to target their donations towards a specific researcher or project of their choice. The Kundalini Research Institute is a United States 501(c)(3) charitable organization and donors will be eligible to apply donations as tax deductions if eligible in their country.
The Kundalini Research Institute has a policy of not providing indirect costs for research grant awards to academic and research institutions.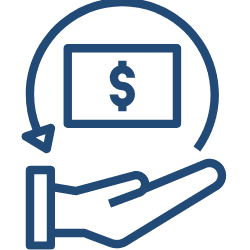 The Library of Teachings Endowment Fund:
An endowment is a permanent fund that will provide support to Kundalini Research Institute for decades to come. It serves a similar purpose to a savings plan, establishing a retirement plan, or setting up a long term savings account. It is how we prudently set money aside to make our future secure.
An endowment fund is not the same as putting money aside for a rainy day. We prefer to think of it as saving for the future, rain or shine. We're not talking about squirreling away some funds just in case we encounter tough times down the road. And we're not talking about raising money to cover our day-to-day operating expenses. Unlike a normal savings account, an endowment lasts in perpetuity, generating a regular stream of income—now and for decades, or even centuries, to come.
Gifts to the Endowment Fund are invested to generate interest income that provides annual support for KRI in perpetuity. The Endowment Fund provides the lasting security of funding, even during tight times of financial recession. By providing a dedicated stream of income, endowment gifts will assure free access to the Library of Teachings for future generations.
Learn More!