Registrations for Level One Bali 2023 are now closed.
More info on upcoming Level One trainings coming soon!


6-month program | 250 hours
+ Teacher Certification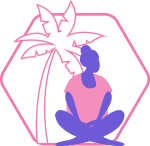 21 days in Bali's
tranquil surroundings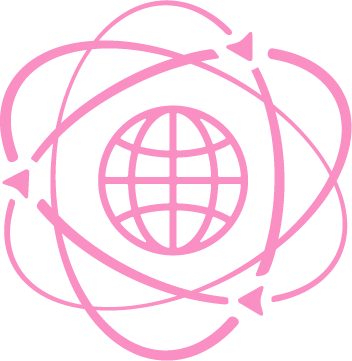 20+ years offering and improving
the KRI Teacher Training

Dive deep into your consciousness
Nourish your mind, body, and soul
Find your purpose
Deepen your yoga and meditation practice
Connect to a warm, welcoming global community
Learn how to share Kundalini Yoga technology in your communities as a professional and Certified Kundalini Yoga Teacher
Embrace the beauty and tranquility of Bali!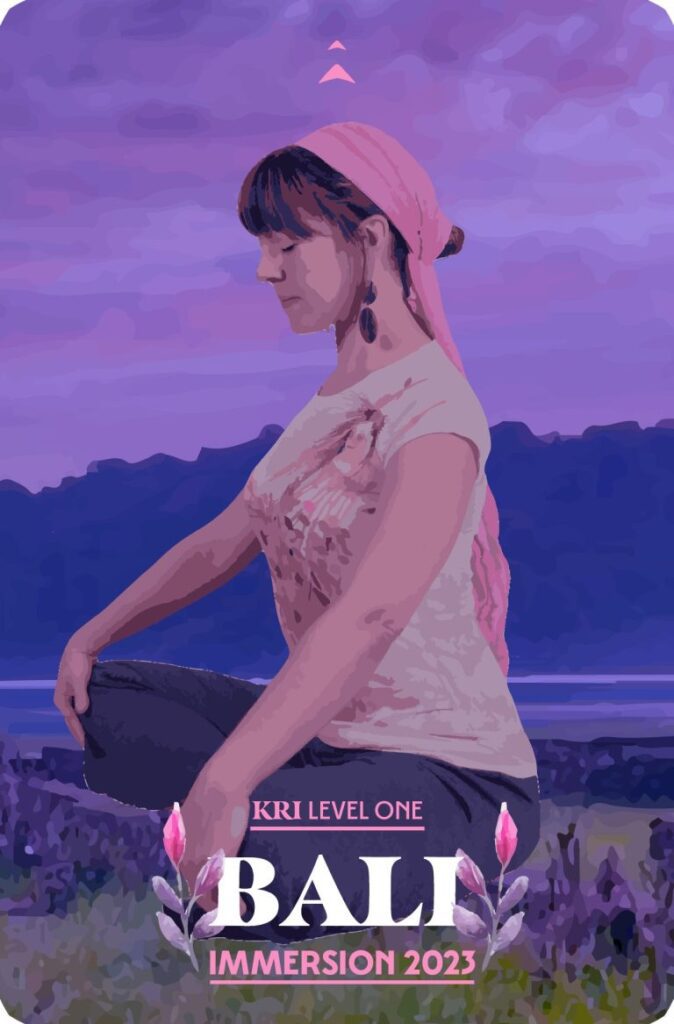 This 6 month Teacher Training is divided into 3 parts that will give you the experience you need for self transformation and to share the practice with others!
1
Introduction
Setting you up for the big immersion!
During the month of August you will receive access to the Student Platform and eBook materials, so you can begin on an independent exploration of the materials. 
August 25-26 & September 8-9:
Four live zoom sessions to meet the team, connect with the group, practice together and do some introductory classes.
2
Immersion 
September 17 – October 7
Ananda Ubud Resort Bali
21 days of deep immersion, living in community, practicing the yogic lifestyle immersed in the teachings and supported by the training team.
This is where most of the teaching takes place and also where you can start to practice teaching yourself!
3
Integration
October 2023 – February 2024
Bringing the teachings home, integrating the practice into your daily life with the support of a small group of peers and access to trainers. Once a month you will get to meet with your small group for an hour and a half of sharing and support: check in, meditate together, reflect on your practice, support each other with certification requirements.
---
February 24, 2024: Closing Circle
Coming together as a group, sharing our experience on a zoom call to close the cycle.
---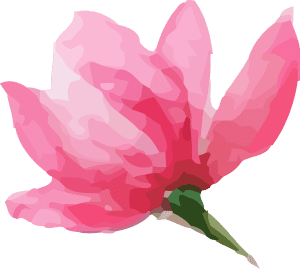 Surrounded by the beautiful nature, paradisiac beaches and calming gardens of Bali, you will find the personal healing that comes from exploring the depth of this ancient wisdom.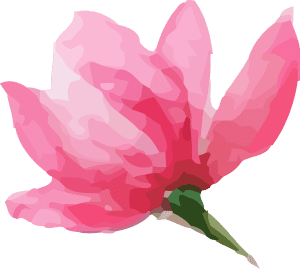 Level One Kundalini Yoga Teacher Training is a complete program that includes:

→ 21 day immersion in Bali
→  Teacher Certification by KRI (250 hours)
→  eBook AND printed Level One Manuals
→  Lifetime access to Student Platform with pre-recorded content
→  Live group sessions before and after the Bali Immersion
On registration you also receive immediate access to these E-Learning Center Courses with a value of $400:
I loved deepening my understanding and experience of kundalini through the Level 1 Training. The workload felt just right, the variety in topics and teachers was engaging, and the fellow students were truly inspiring. I grew as a person and as a yogi. I think I'm still discovering all the ways I've changed and grown through this experience! Rachel Sat Siri is gifted beyond measure. Not only does she lovingly and generously shepherd you along your unique kundalini path, she shepherds you home to yourself.
– Sandra Nichols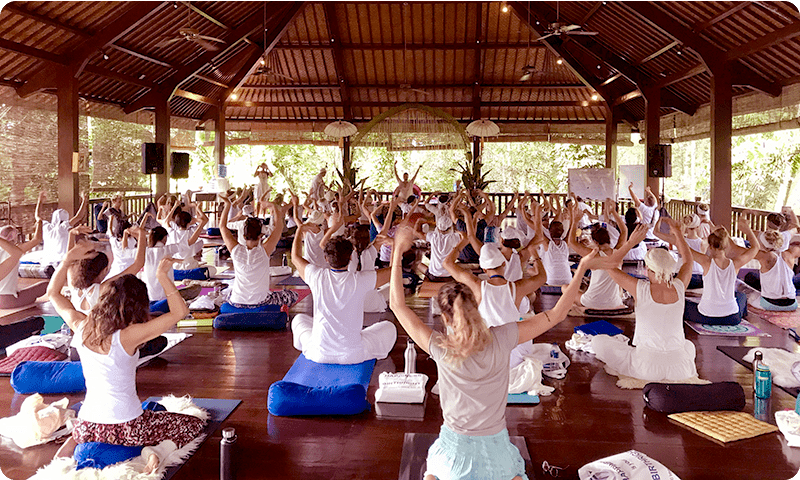 The L1 Teacher Training opened the gate for accepting everyone's feelings of sorrow and no more running away from them. I started to accept and not be overwhelmed by them, knowing that these emotions are temporary and after practicing Kundalini Yoga, feelings of sorrow are transformed into happiness. I had this divine opportunity to spend time in the energy and consciousness of happy, wise, loving people like our teachers. I have absorbed from our teacher's words, the wisdom, the love, the kindness, the real caring for our souls. And this love I carried with me into my home and into my relationships. The more I was spending time with the teachers and the more I was practicing, to the same degree I was changing into a more loving and kind human. I am forever grateful to the teachers that shared the space with us and Enlightened us with their presence.
– Camelia Acar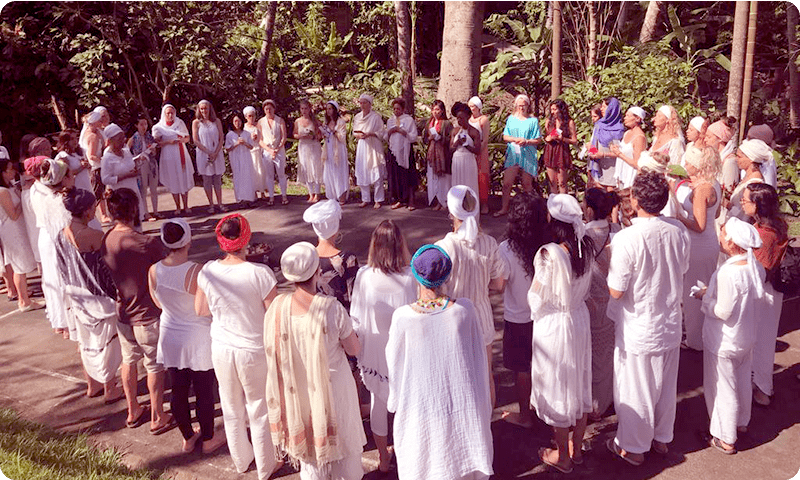 The Teacher Training gave me confidence to start teaching right away, and it pushed my personal practice a step further. I learnt so much! I'd like to start it all over again!
– AMI Tara Prempal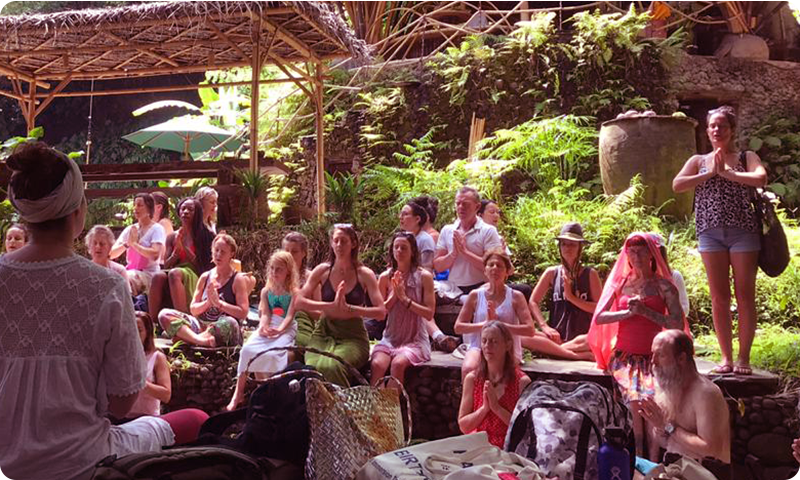 If you are looking to…
Connect with nature and your inner self
Achieve greater confidence, clarity and stability
Gain tools to deal with trauma and stress
Create a transformational shift in your life
Understand the scientific and psychological foundations of Kundalini Yoga
Experience spiritual practices that lead to a path of personal healing and collective evolution
… then come uplift your spirit at the Level One Bali immersion!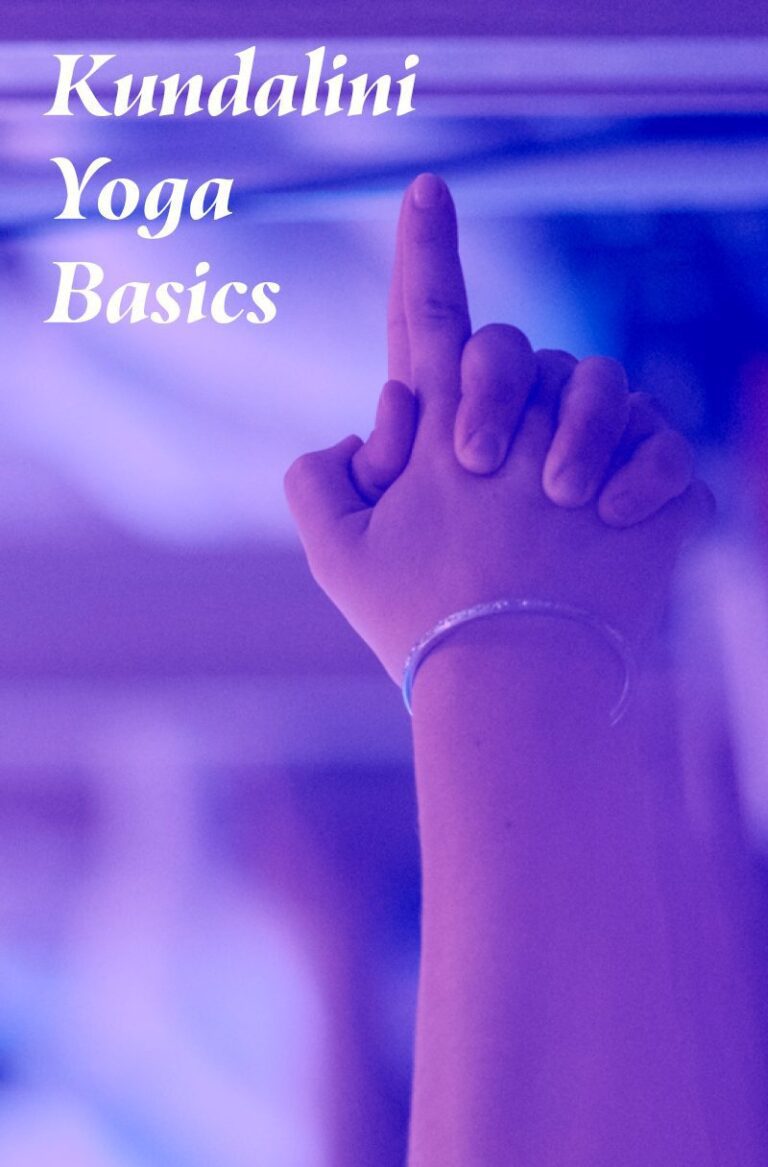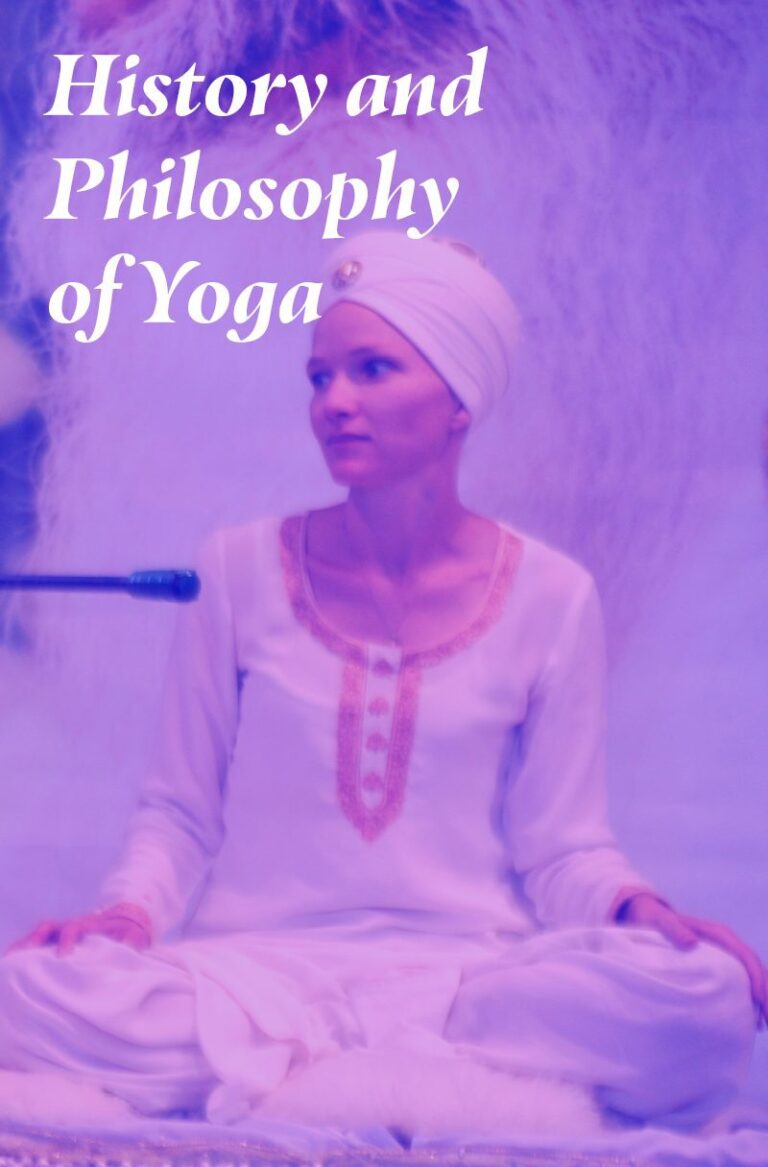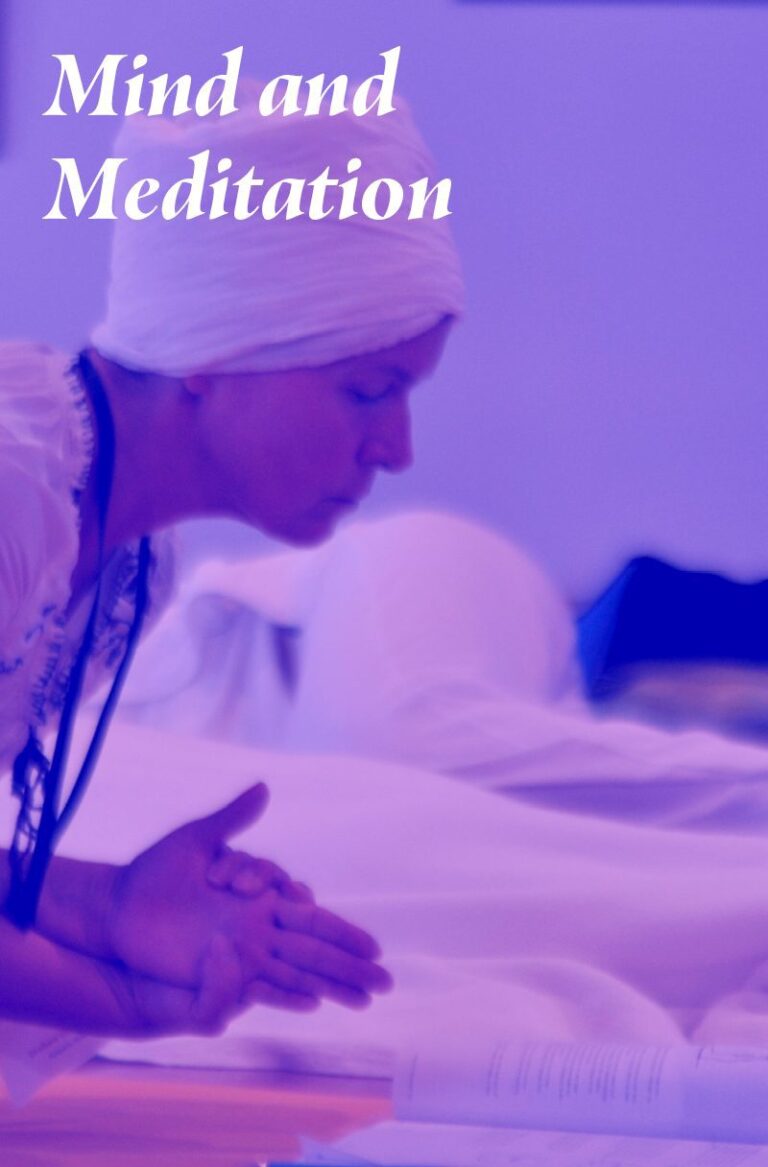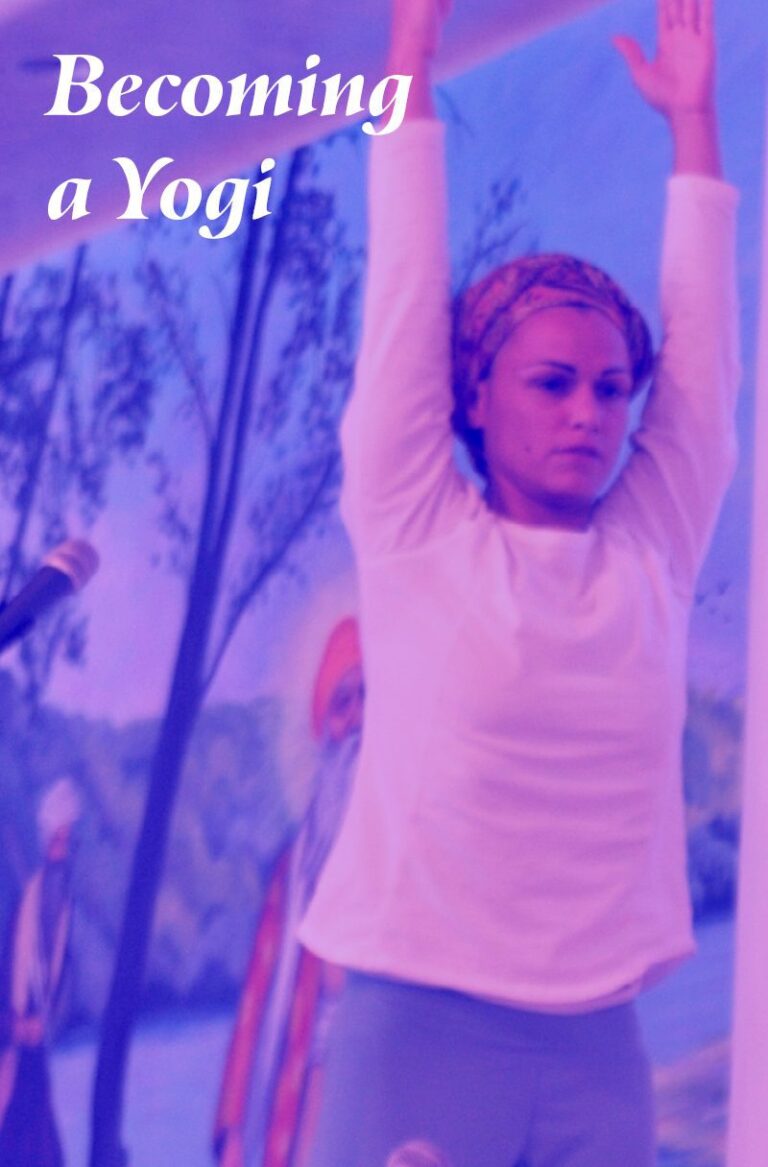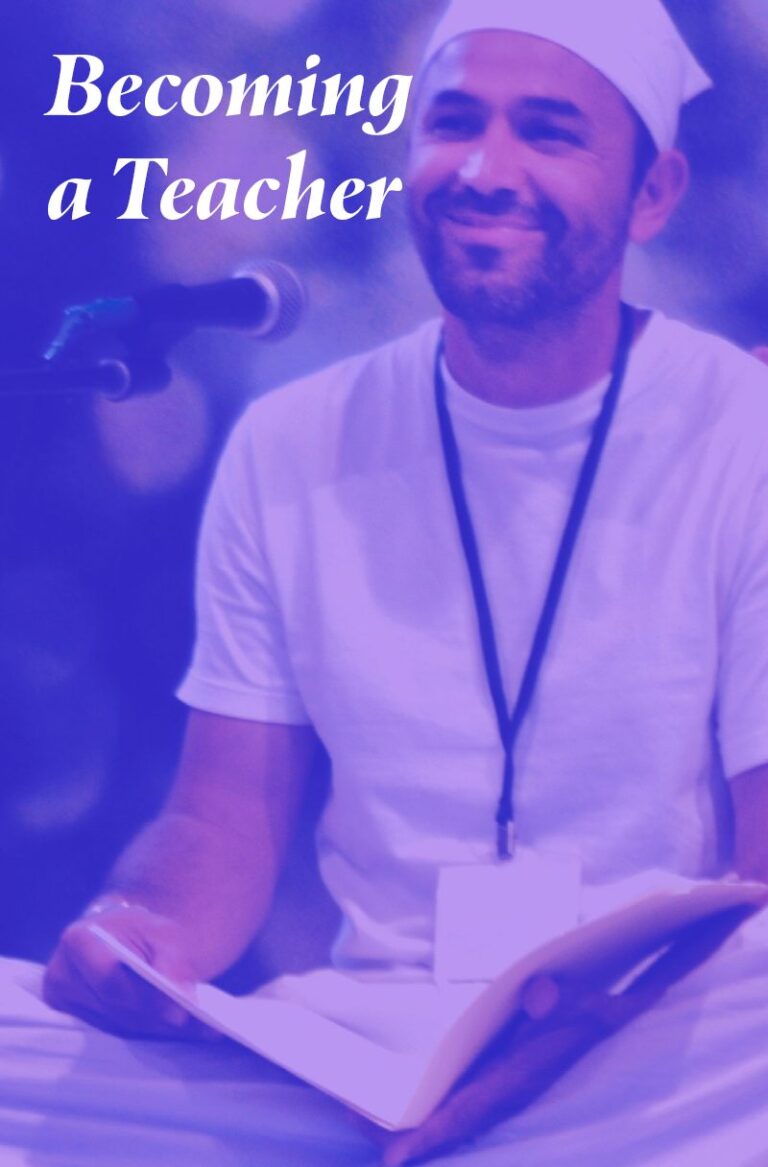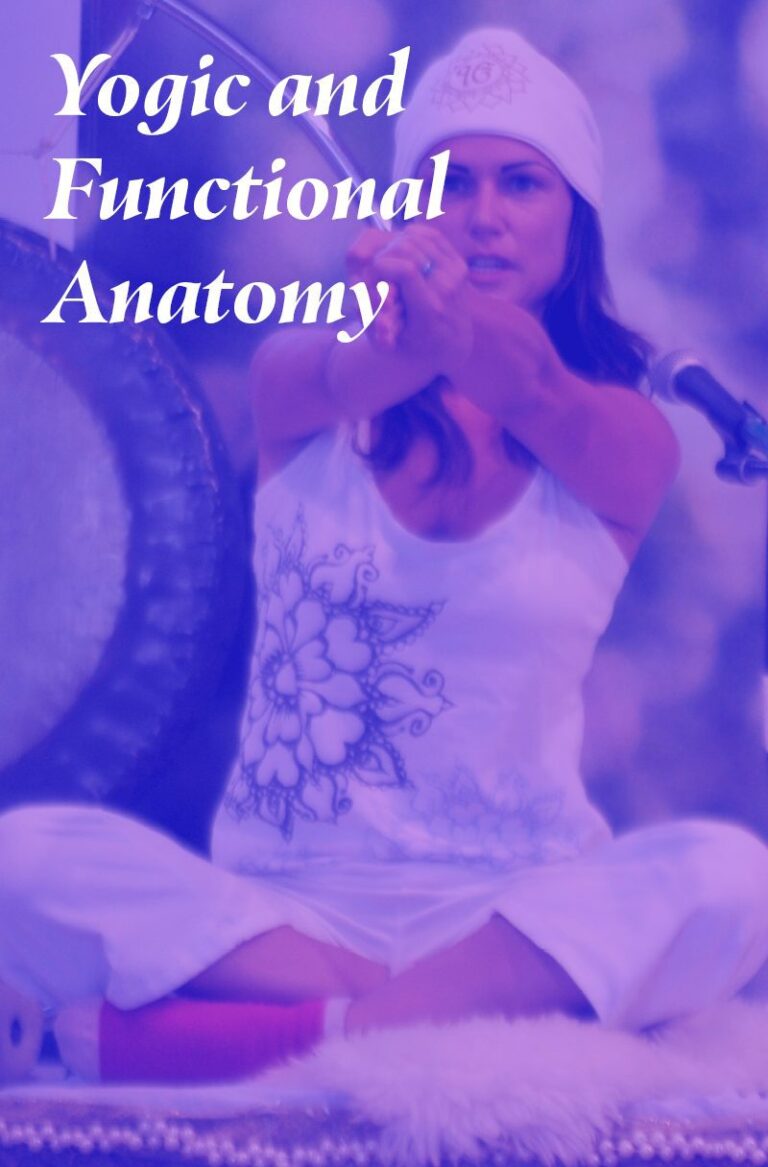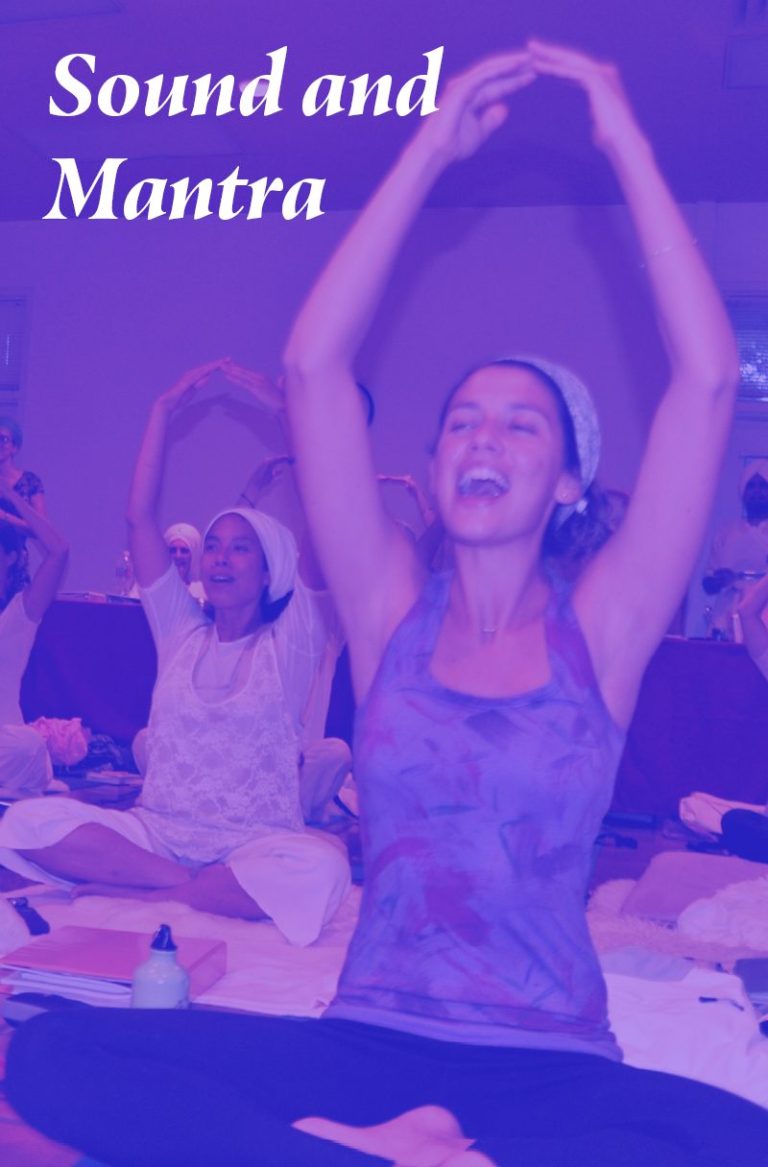 Level One Teacher Training is a 6-month program (250 hours) led by Sat Siri,
a trailblazing, next generation, Kundalini Yoga teacher and trainer.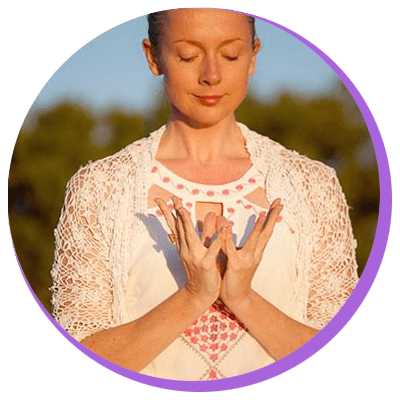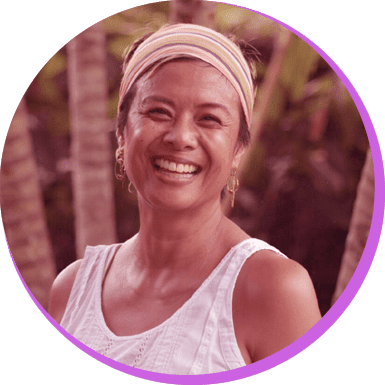 Sierra Siri Prakash
Trainer
---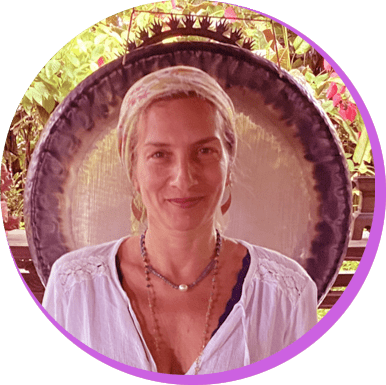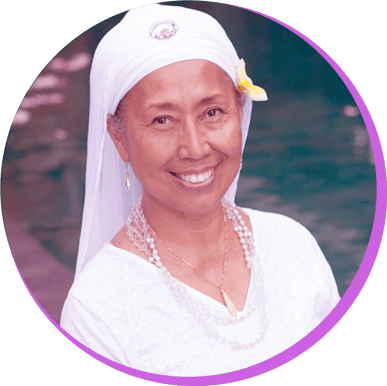 Savitri Devi
Trainer
---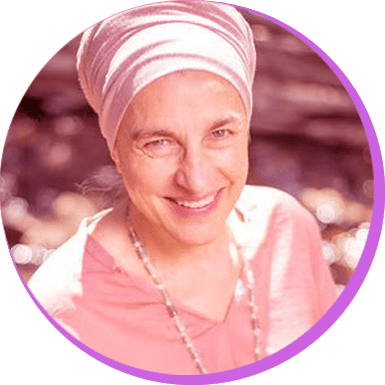 Dev Suroop
Sound and Mantra Online Trainer
---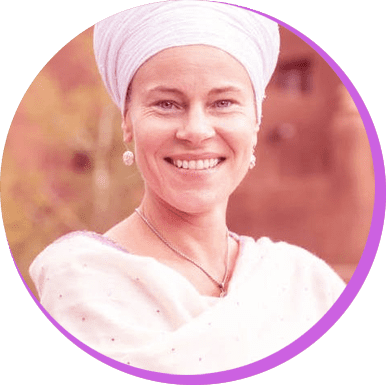 Dr. Japa
Anatomy Online Trainer
---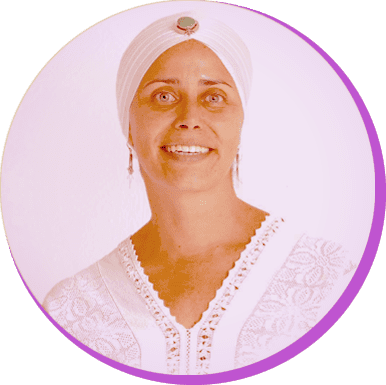 Inderjot Kaur
Trainer
---
Ananda Ubud Resort is the perfect destination to harmonize your mind, body and soul in the stunning natural surroundings of Bali. Nestled amidst lush tropical gardens, the resort offers a serene setting that inspires relaxation and inner peace.
Experience the beauty of Bali with outdoor amenities such as sun terrace, outdoor fireplace, picnic area and garden.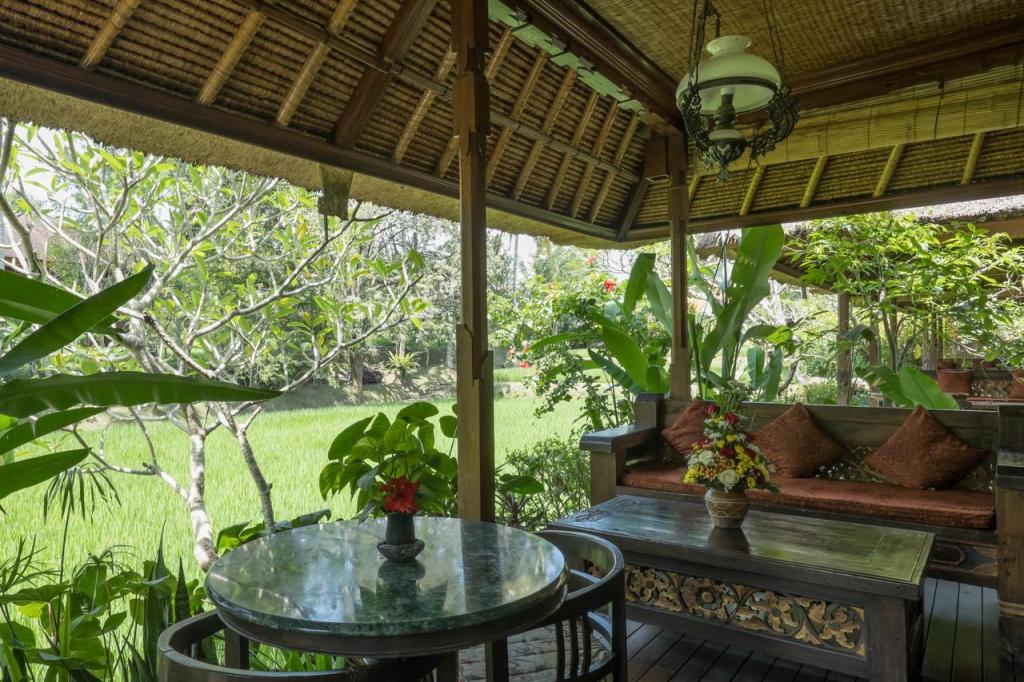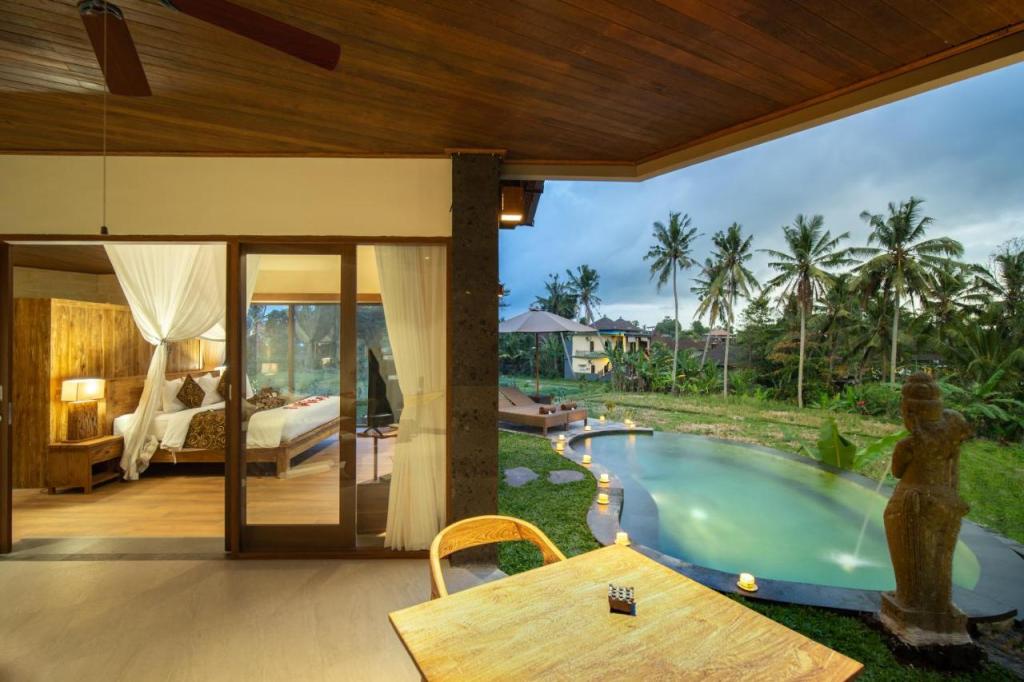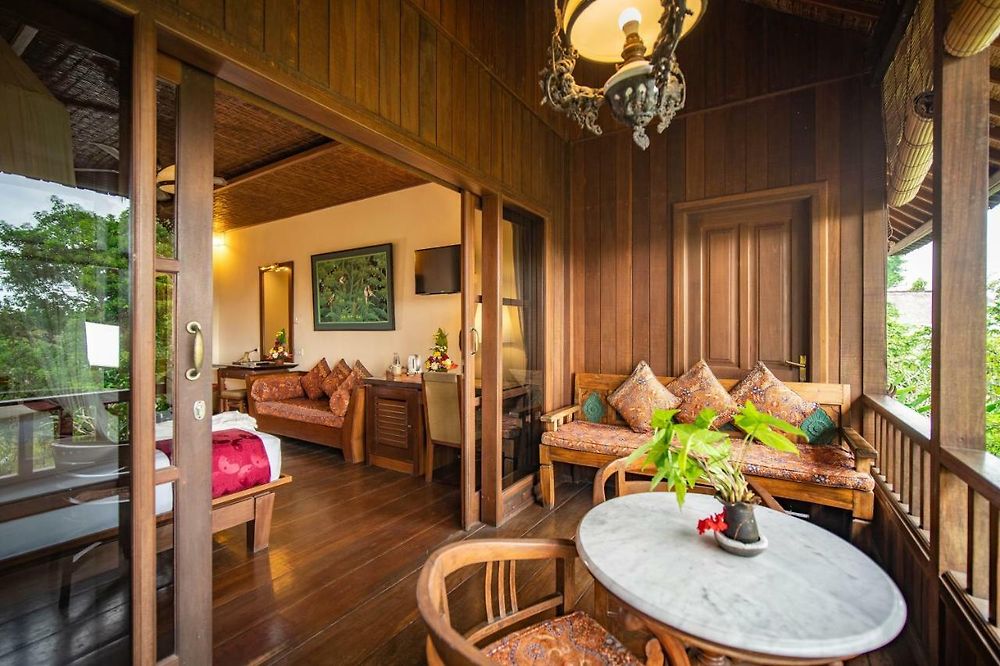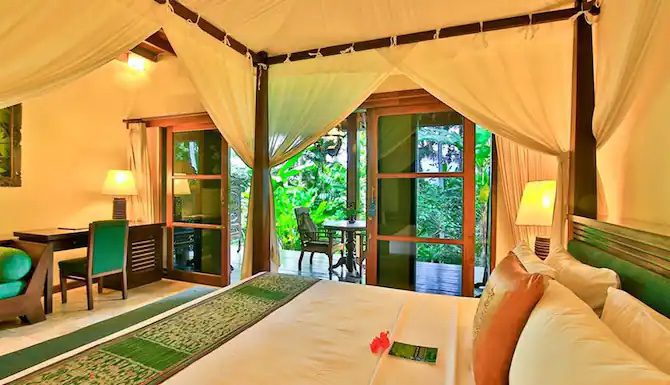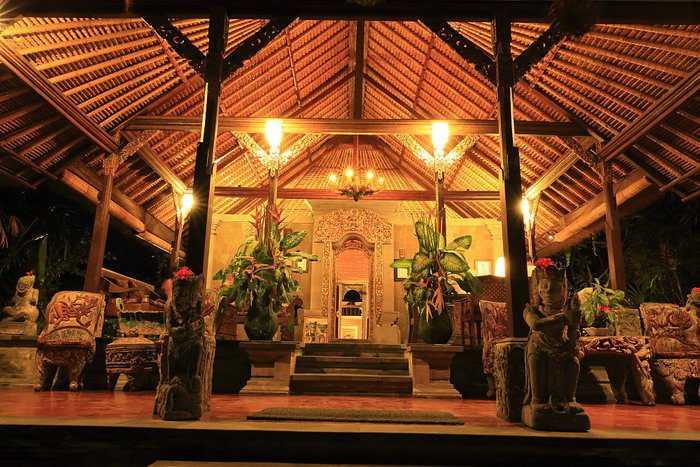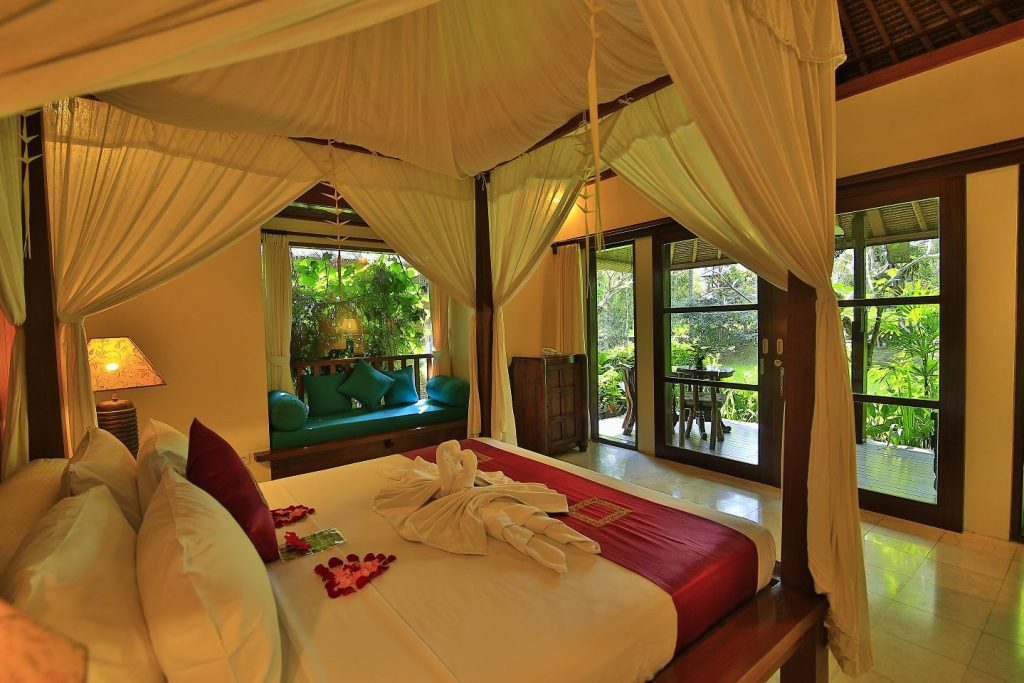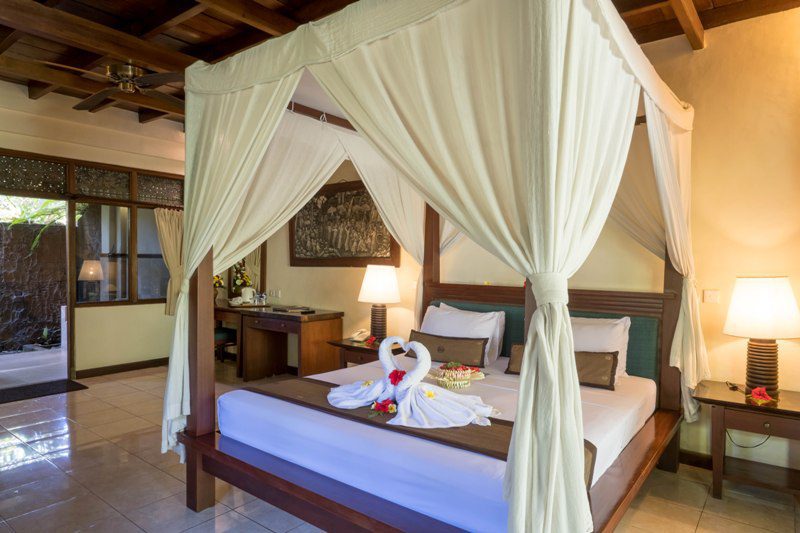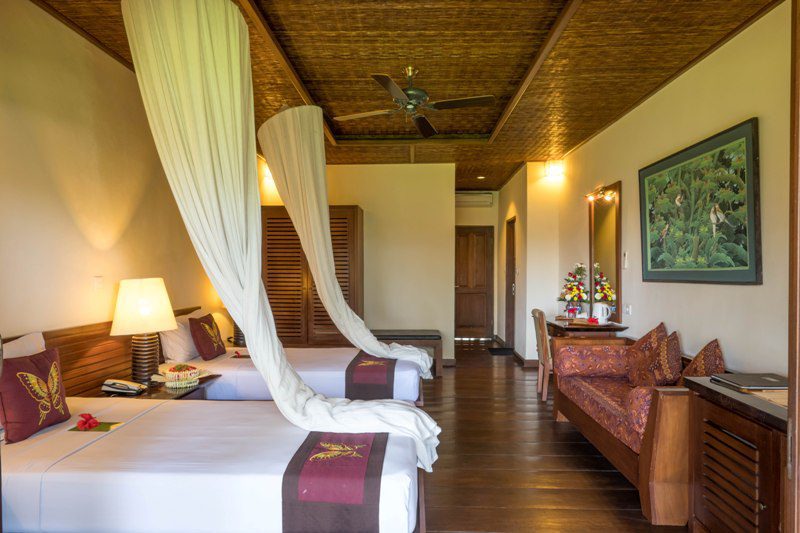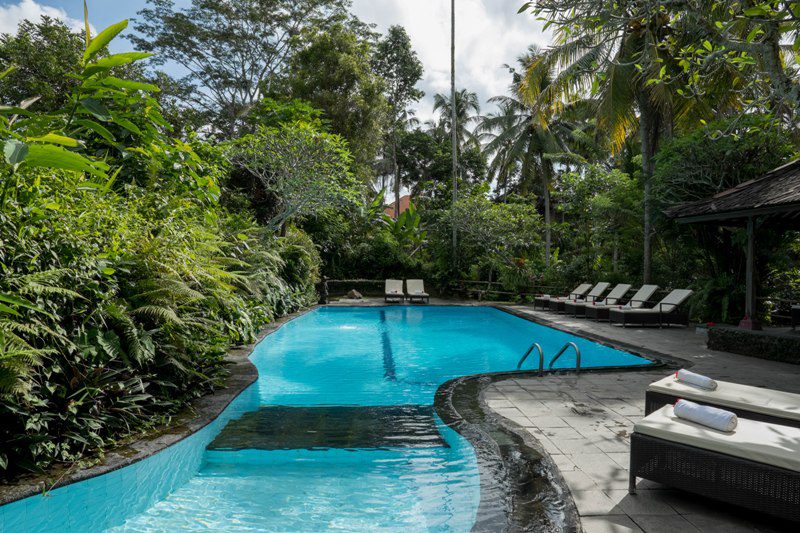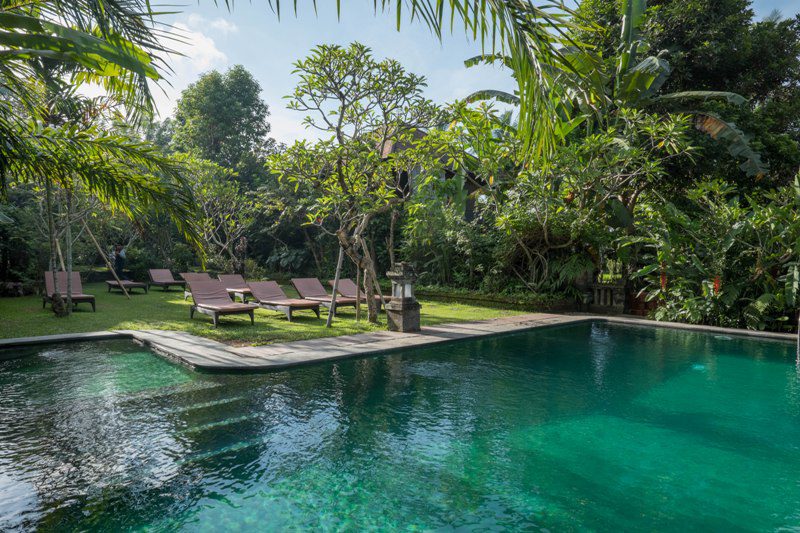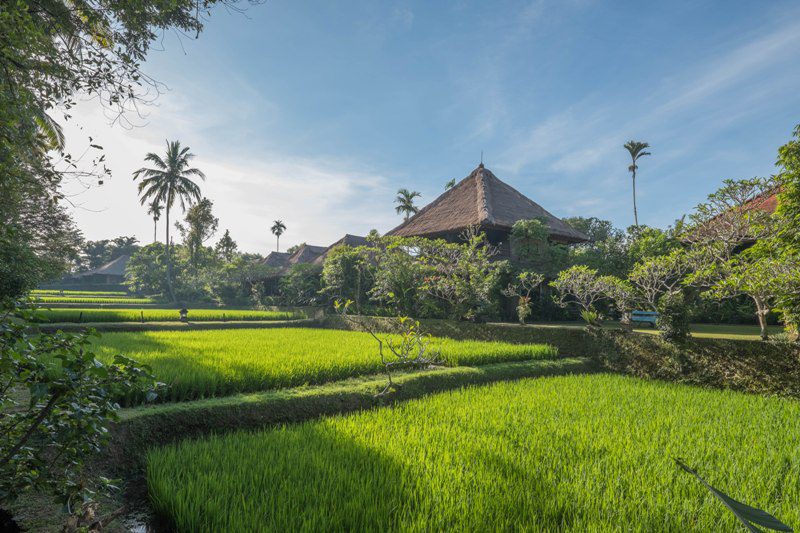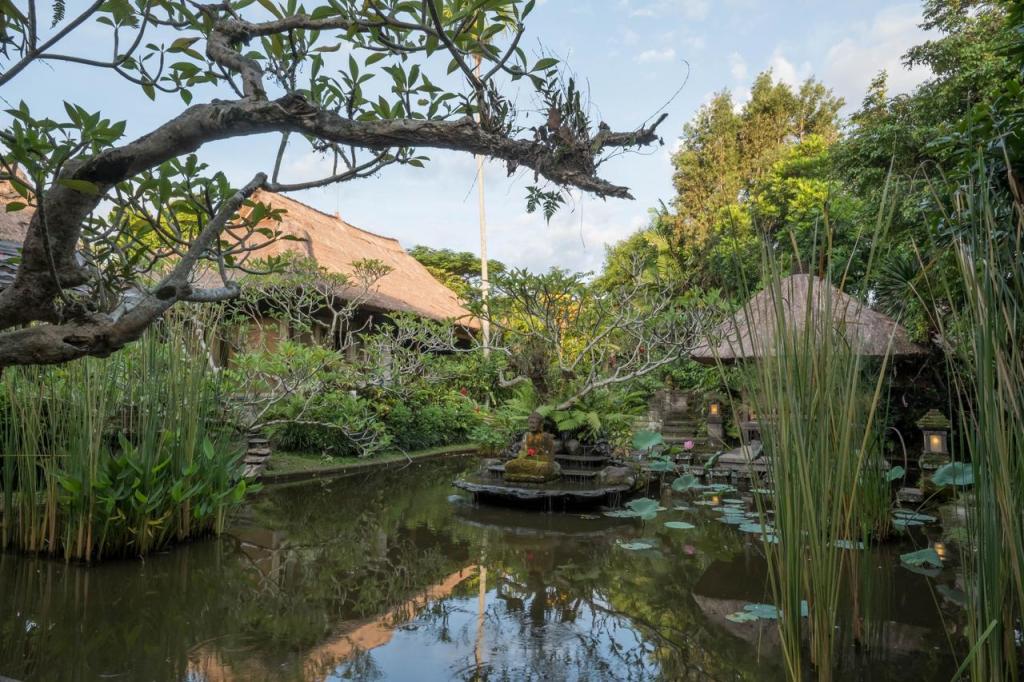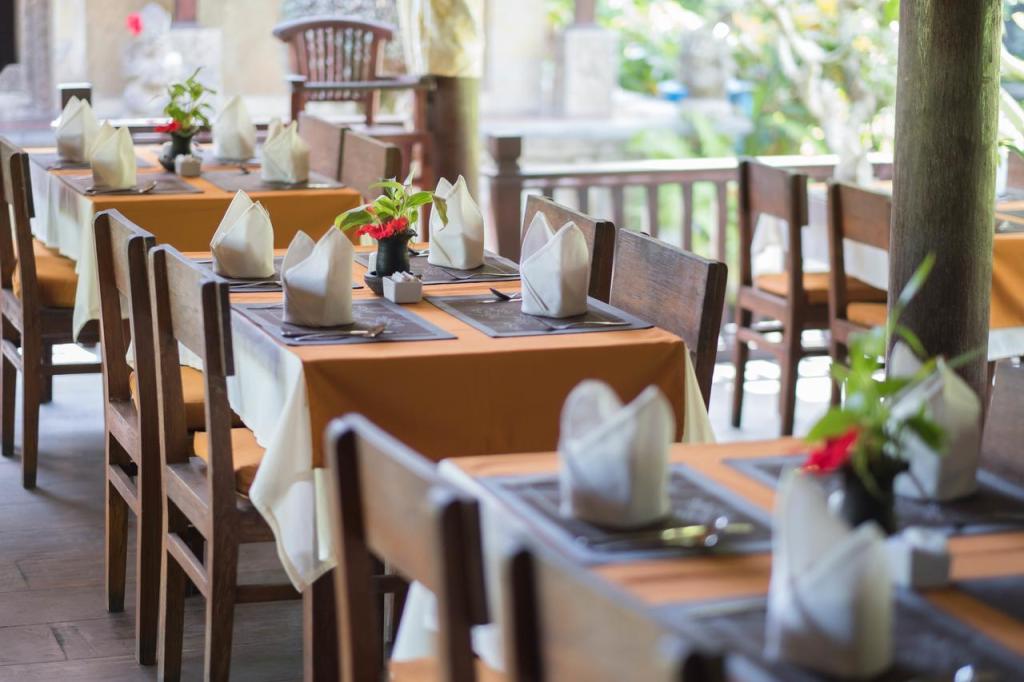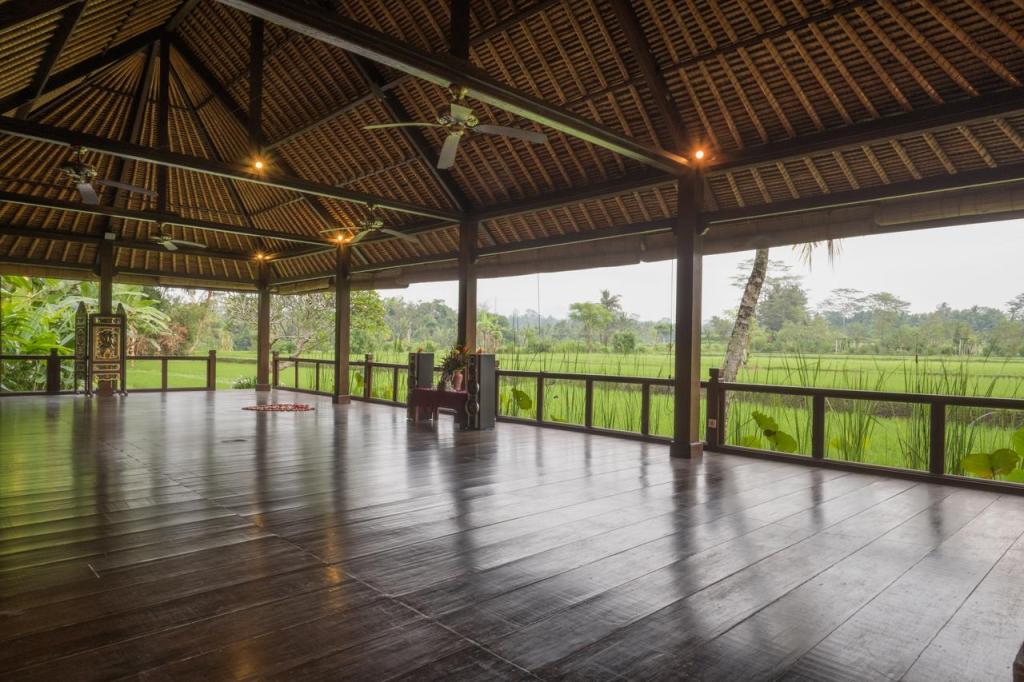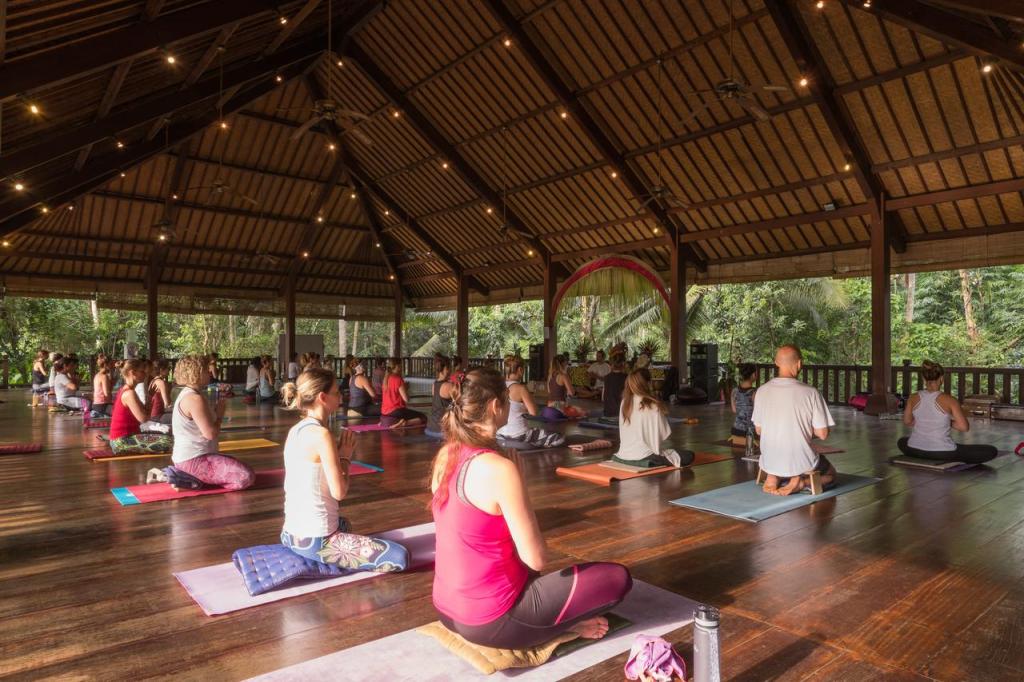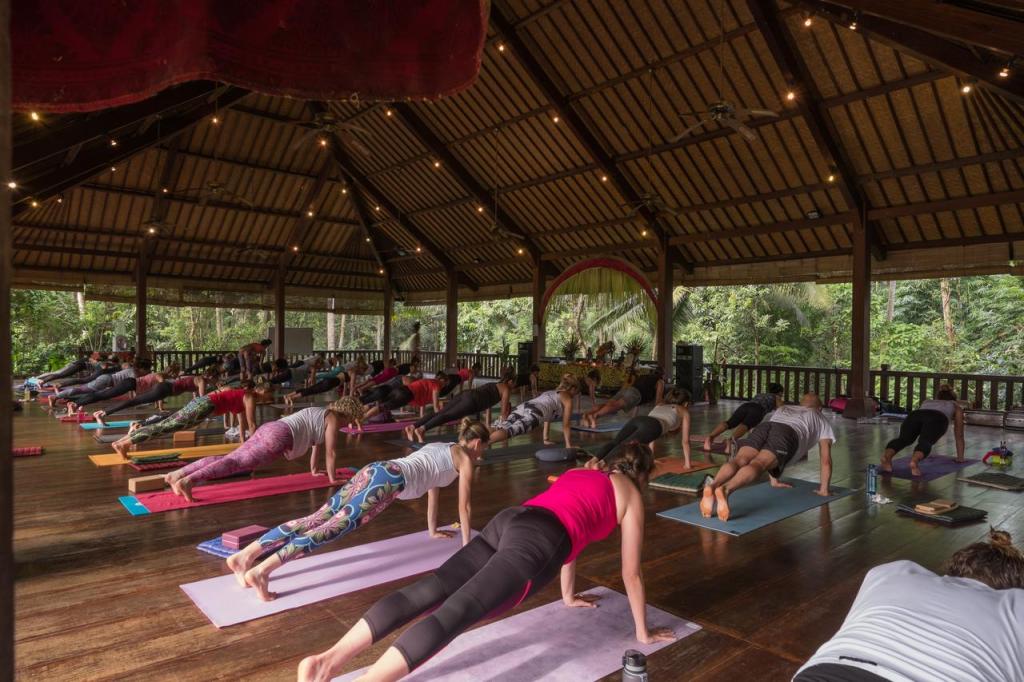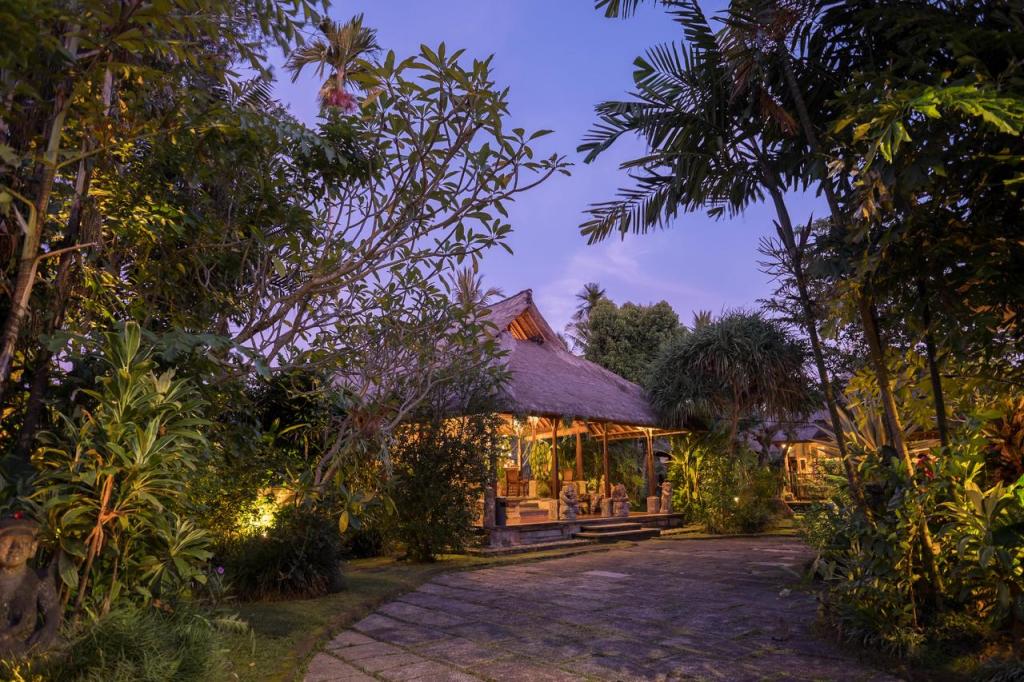 Awaken your true potential!
How to sign up:
Step 1
Schedule a one-on-one call with a trainer
This is an opportunity to answer your questions and find out if this is the best program for you.
Step 2
Register online
Quick and easy form for you to fill
out and sign up.
Step 3
Select your payment option
Discounts and payment plans are available. Schedule your call to find out more!
– Talk to a trainer about available payment plans –
Special rates for Non-US Residents, Full Time Students, Seniors (55+), Veterans, Foreigners living in Bali and Bali nationals.
Last few spots left for the Bali Training!
• Register Now •
LODGING + MEAL PLAN (21 DAYS)
$1,664
Single Room (offsite – 3 minute walk)
MEAL PLAN ONLY (21 DAYS)
$675
COURSE PRICES ARE IN USD AND INCLUDE:
Tuition + eBook Manuals + Printed Manuals + Access to Student Platform with Pre-recorded content + Certification
Start your journey right away!
On registration you will receive access to these 5 E-learning Center Courses:
The Business and Marketing of Kundalini Yoga with Faith Hunter
Becoming a Yogi: Humanology Addiction, Vitality, and Relaxation with Tommy Rosen
Anatomy & Physiology: 10 Bodies and Numerology with Nirvair Singh
The Yoga of Intersectionality with Gurumukh Mark Harris
Becoming a Yogi: Coping with Death and How to Die as you Live with Jivan Joti Kaur
Are you already a Kundalini Yoga Teacher and want to come into community for a new dive into the teachings?
Retake the program with a 50% discount!
---
This is

a wonderful opportunity to reconnect with the essence of Kundalini Yoga, surrounded by the breathtaking beauty of Bali and a supportive community. Immerse yourself in the sacred

energy

of this tropical paradise and rediscover the power of Level One in a whole new light.
---
If you have more questions: click here and schedule a call with a trainer!
If you are ready to go: write to [email protected] and we will send you a special link to register with the 50% off.
          FREQUENTLY ASKED QUESTIONS

I want in!
Subscribe below to get first-hand information and special offers about Level One Bali Immersion!
We respect your privacy. Unsubscribe at any time.
.formkit-form[data-uid="e16fff2ea2″] *{box-sizing:border-box;}.formkit-form[data-uid="e16fff2ea2″]{-webkit-font-smoothing:antialiased;-moz-osx-font-smoothing:grayscale;}.formkit-form[data-uid="e16fff2ea2″] legend{border:none;font-size:inherit;margin-bottom:10px;padding:0;position:relative;display:table;}.formkit-form[data-uid="e16fff2ea2″] fieldset{border:0;padding:0.01em 0 0 0;margin:0;min-width:0;}.formkit-form[data-uid="e16fff2ea2″] body:not(:-moz-handler-blocked) fieldset{display:table-cell;}.formkit-form[data-uid="e16fff2ea2″] h1,.formkit-form[data-uid="e16fff2ea2″] h2,.formkit-form[data-uid="e16fff2ea2″] h3,.formkit-form[data-uid="e16fff2ea2″] h4,.formkit-form[data-uid="e16fff2ea2″] h5,.formkit-form[data-uid="e16fff2ea2″] h6{color:inherit;font-size:inherit;font-weight:inherit;}.formkit-form[data-uid="e16fff2ea2″] h2{font-size:1.5em;margin:1em 0;}.formkit-form[data-uid="e16fff2ea2″] h3{font-size:1.17em;margin:1em 0;}.formkit-form[data-uid="e16fff2ea2″] p{color:inherit;font-size:inherit;font-weight:inherit;}.formkit-form[data-uid="e16fff2ea2″] ol:not([template-default]),.formkit-form[data-uid="e16fff2ea2″] ul:not([template-default]),.formkit-form[data-uid="e16fff2ea2″] blockquote:not([template-default]){text-align:left;}.formkit-form[data-uid="e16fff2ea2″] p:not([template-default]),.formkit-form[data-uid="e16fff2ea2″] hr:not([template-default]),.formkit-form[data-uid="e16fff2ea2″] blockquote:not([template-default]),.formkit-form[data-uid="e16fff2ea2″] ol:not([template-default]),.formkit-form[data-uid="e16fff2ea2″] ul:not([template-default]){color:inherit;font-style:initial;}.formkit-form[data-uid="e16fff2ea2″] .ordered-list,.formkit-form[data-uid="e16fff2ea2″] .unordered-list{list-style-position:outside !important;padding-left:1em;}.formkit-form[data-uid="e16fff2ea2″] .list-item{padding-left:0;}.formkit-form[data-uid="e16fff2ea2″][data-format="modal"]{display:none;}.formkit-form[data-uid="e16fff2ea2″][data-format="slide in"]{display:none;}.formkit-form[data-uid="e16fff2ea2″][data-format="sticky bar"]{display:none;}.formkit-sticky-bar .formkit-form[data-uid="e16fff2ea2″][data-format="sticky bar"]{display:block;}.formkit-form[data-uid="e16fff2ea2″] .formkit-input,.formkit-form[data-uid="e16fff2ea2″] .formkit-select,.formkit-form[data-uid="e16fff2ea2″] .formkit-checkboxes{width:100%;}.formkit-form[data-uid="e16fff2ea2″] .formkit-button,.formkit-form[data-uid="e16fff2ea2″] .formkit-submit{border:0;border-radius:5px;color:#ffffff;cursor:pointer;display:inline-block;text-align:center;font-size:15px;font-weight:500;cursor:pointer;margin-bottom:15px;overflow:hidden;padding:0;position:relative;vertical-align:middle;}.formkit-form[data-uid="e16fff2ea2″] .formkit-button:hover,.formkit-form[data-uid="e16fff2ea2″] .formkit-submit:hover,.formkit-form[data-uid="e16fff2ea2″] .formkit-button:focus,.formkit-form[data-uid="e16fff2ea2″] .formkit-submit:focus{outline:none;}.formkit-form[data-uid="e16fff2ea2″] .formkit-button:hover > span,.formkit-form[data-uid="e16fff2ea2″] .formkit-submit:hover > span,.formkit-form[data-uid="e16fff2ea2″] .formkit-button:focus > span,.formkit-form[data-uid="e16fff2ea2″] .formkit-submit:focus > span{background-color:rgba(0,0,0,0.1);}.formkit-form[data-uid="e16fff2ea2″] .formkit-button > span,.formkit-form[data-uid="e16fff2ea2″] .formkit-submit > span{display:block;-webkit-transition:all 300ms ease-in-out;transition:all 300ms ease-in-out;padding:12px 24px;}.formkit-form[data-uid="e16fff2ea2″] .formkit-input{background:#ffffff;font-size:15px;padding:12px;border:1px solid #e3e3e3;-webkit-flex:1 0 auto;-ms-flex:1 0 auto;flex:1 0 auto;line-height:1.4;margin:0;-webkit-transition:border-color ease-out 300ms;transition:border-color ease-out 300ms;}.formkit-form[data-uid="e16fff2ea2″] .formkit-input:focus{outline:none;border-color:#1677be;-webkit-transition:border-color ease 300ms;transition:border-color ease 300ms;}.formkit-form[data-uid="e16fff2ea2″] .formkit-input::-webkit-input-placeholder{color:inherit;opacity:0.8;}.formkit-form[data-uid="e16fff2ea2″] .formkit-input::-moz-placeholder{color:inherit;opacity:0.8;}.formkit-form[data-uid="e16fff2ea2″] .formkit-input:-ms-input-placeholder{color:inherit;opacity:0.8;}.formkit-form[data-uid="e16fff2ea2″] .formkit-input::placeholder{color:inherit;opacity:0.8;}.formkit-form[data-uid="e16fff2ea2″] [data-group="dropdown"]{position:relative;display:inline-block;width:100%;}.formkit-form[data-uid="e16fff2ea2″] [data-group="dropdown"]::before{content:"";top:calc(50% – 2.5px);right:10px;position:absolute;pointer-events:none;border-color:#4f4f4f transparent transparent transparent;border-style:solid;border-width:6px 6px 0 6px;height:0;width:0;z-index:999;}.formkit-form[data-uid="e16fff2ea2″] [data-group="dropdown"] select{height:auto;width:100%;cursor:pointer;color:#333333;line-height:1.4;margin-bottom:0;padding:0 6px;-webkit-appearance:none;-moz-appearance:none;appearance:none;font-size:15px;padding:12px;padding-right:25px;border:1px solid #e3e3e3;background:#ffffff;}.formkit-form[data-uid="e16fff2ea2″] [data-group="dropdown"] select:focus{outline:none;}.formkit-form[data-uid="e16fff2ea2″] [data-group="checkboxes"]{text-align:left;margin:0;}.formkit-form[data-uid="e16fff2ea2″] [data-group="checkboxes"] [data-group="checkbox"]{margin-bottom:10px;}.formkit-form[data-uid="e16fff2ea2″] [data-group="checkboxes"] [data-group="checkbox"] *{cursor:pointer;}.formkit-form[data-uid="e16fff2ea2″] [data-group="checkboxes"] [data-group="checkbox"]:last-of-type{margin-bottom:0;}.formkit-form[data-uid="e16fff2ea2″] [data-group="checkboxes"] [data-group="checkbox"] input[type="checkbox"]{display:none;}.formkit-form[data-uid="e16fff2ea2″] [data-group="checkboxes"] [data-group="checkbox"] input[type="checkbox"] + label::after{content:none;}.formkit-form[data-uid="e16fff2ea2″] [data-group="checkboxes"] [data-group="checkbox"] input[type="checkbox"]:checked + label::after{border-color:#ffffff;content:"";}.formkit-form[data-uid="e16fff2ea2″] [data-group="checkboxes"] [data-group="checkbox"] input[type="checkbox"]:checked + label::before{background:#10bf7a;border-color:#10bf7a;}.formkit-form[data-uid="e16fff2ea2″] [data-group="checkboxes"] [data-group="checkbox"] label{position:relative;display:inline-block;padding-left:28px;}.formkit-form[data-uid="e16fff2ea2″] [data-group="checkboxes"] [data-group="checkbox"] label::before,.formkit-form[data-uid="e16fff2ea2″] [data-group="checkboxes"] [data-group="checkbox"] label::after{position:absolute;content:"";display:inline-block;}.formkit-form[data-uid="e16fff2ea2″] [data-group="checkboxes"] [data-group="checkbox"] label::before{height:16px;width:16px;border:1px solid #e3e3e3;background:#ffffff;left:0px;top:3px;}.formkit-form[data-uid="e16fff2ea2″] [data-group="checkboxes"] [data-group="checkbox"] label::after{height:4px;width:8px;border-left:2px solid #4d4d4d;border-bottom:2px solid #4d4d4d;-webkit-transform:rotate(-45deg);-ms-transform:rotate(-45deg);transform:rotate(-45deg);left:4px;top:8px;}.formkit-form[data-uid="e16fff2ea2″] .formkit-alert{background:#f9fafb;border:1px solid #e3e3e3;border-radius:5px;-webkit-flex:1 0 auto;-ms-flex:1 0 auto;flex:1 0 auto;list-style:none;margin:25px auto;padding:12px;text-align:center;width:100%;}.formkit-form[data-uid="e16fff2ea2″] .formkit-alert:empty{display:none;}.formkit-form[data-uid="e16fff2ea2″] .formkit-alert-success{background:#d3fbeb;border-color:#10bf7a;color:#0c905c;}.formkit-form[data-uid="e16fff2ea2″] .formkit-alert-error{background:#fde8e2;border-color:#f2643b;color:#ea4110;}.formkit-form[data-uid="e16fff2ea2″] .formkit-spinner{display:-webkit-box;display:-webkit-flex;display:-ms-flexbox;display:flex;height:0px;width:0px;margin:0 auto;position:absolute;top:0;left:0;right:0;width:0px;overflow:hidden;text-align:center;-webkit-transition:all 300ms ease-in-out;transition:all 300ms ease-in-out;}.formkit-form[data-uid="e16fff2ea2″] .formkit-spinner > div{margin:auto;width:12px;height:12px;background-color:#fff;opacity:0.3;border-radius:100%;display:inline-block;-webkit-animation:formkit-bouncedelay-formkit-form-data-uid-e16fff2ea2- 1.4s infinite ease-in-out both;animation:formkit-bouncedelay-formkit-form-data-uid-e16fff2ea2- 1.4s infinite ease-in-out both;}.formkit-form[data-uid="e16fff2ea2″] .formkit-spinner > div:nth-child(1){-webkit-animation-delay:-0.32s;animation-delay:-0.32s;}.formkit-form[data-uid="e16fff2ea2″] .formkit-spinner > div:nth-child(2){-webkit-animation-delay:-0.16s;animation-delay:-0.16s;}.formkit-form[data-uid="e16fff2ea2″] .formkit-submit[data-active] .formkit-spinner{opacity:1;height:100%;width:50px;}.formkit-form[data-uid="e16fff2ea2″] .formkit-submit[data-active] .formkit-spinner ~ span{opacity:0;}.formkit-form[data-uid="e16fff2ea2″] .formkit-powered-by[data-active="false"]{opacity:0.35;}.formkit-form[data-uid="e16fff2ea2″] .formkit-powered-by-convertkit-container{display:-webkit-box;display:-webkit-flex;display:-ms-flexbox;display:flex;width:100%;z-index:5;margin:10px 0;position:relative;}.formkit-form[data-uid="e16fff2ea2″] .formkit-powered-by-convertkit-container[data-active="false"]{opacity:0.35;}.formkit-form[data-uid="e16fff2ea2″] .formkit-powered-by-convertkit{-webkit-align-items:center;-webkit-box-align:center;-ms-flex-align:center;align-items:center;background-color:#ffffff;border:1px solid #dde2e7;border-radius:4px;color:#373f45;cursor:pointer;display:block;height:36px;margin:0 auto;opacity:0.95;padding:0;-webkit-text-decoration:none;text-decoration:none;text-indent:100%;-webkit-transition:ease-in-out all 200ms;transition:ease-in-out all 200ms;white-space:nowrap;overflow:hidden;-webkit-user-select:none;-moz-user-select:none;-ms-user-select:none;user-select:none;width:190px;background-repeat:no-repeat;background-position:center;background-image:url("data:image/svg+xml;charset=utf8,%3Csvg width='162′ height='20' viewBox='0 0 162 20′ fill='none' xmlns='http://www.w3.org/2000/svg'%3E%3Cpath d='M83.0561 15.2457C86.675 15.2457 89.4722 12.5154 89.4722 9.14749C89.4722 5.99211 86.8443 4.06563 85.1038 4.06563C82.6801 4.06563 80.7373 5.76407 80.4605 8.28551C80.4092 8.75244 80.0387 9.14403 79.5686 9.14069C78.7871 9.13509 77.6507 9.12841 76.9314 9.13092C76.6217 9.13199 76.3658 8.88106 76.381 8.57196C76.4895 6.38513 77.2218 4.3404 78.618 2.76974C80.1695 1.02445 82.4289 0 85.1038 0C89.5979 0 93.8406 4.07791 93.8406 9.14749C93.8406 14.7608 89.1832 19.3113 83.1517 19.3113C78.8502 19.3113 74.5179 16.5041 73.0053 12.5795C72.9999 12.565 72.9986 12.5492 73.0015 12.534C73.0218 12.4179 73.0617 12.3118 73.1011 12.2074C73.1583 12.0555 73.2143 11.907 73.2062 11.7359L73.18 11.1892C73.174 11.0569 73.2075 10.9258 73.2764 10.8127C73.3452 10.6995 73.4463 10.6094 73.5666 10.554L73.7852 10.4523C73.9077 10.3957 74.0148 10.3105 74.0976 10.204C74.1803 10.0974 74.2363 9.97252 74.2608 9.83983C74.3341 9.43894 74.6865 9.14749 75.0979 9.14749C75.7404 9.14749 76.299 9.57412 76.5088 10.1806C77.5188 13.1 79.1245 15.2457 83.0561 15.2457Z' fill='%23373F45'/%3E%3Cpath d='M155.758 6.91365C155.028 6.91365 154.804 6.47916 154.804 5.98857C154.804 5.46997 154.986 5.06348 155.758 5.06348C156.53 5.06348 156.712 5.46997 156.712 5.98857C156.712 6.47905 156.516 6.91365 155.758 6.91365ZM142.441 12.9304V9.32833L141.415 9.32323V8.90392C141.415 8.44719 141.786 8.07758 142.244 8.07986L142.441 8.08095V6.55306L144.082 6.09057V8.08073H145.569V8.50416C145.569 8.61242 145.548 8.71961 145.506 8.81961C145.465 8.91961 145.404 9.01047 145.328 9.08699C145.251 9.16351 145.16 9.2242 145.06 9.26559C144.96 9.30698 144.853 9.32826 144.745 9.32822H144.082V12.7201C144.082 13.2423 144.378 13.4256 144.76 13.4887C145.209 13.5629 145.583 13.888 145.583 14.343V14.9626C144.029 14.9626 142.441 14.8942 142.441 12.9304Z' fill='%23373F45'/%3E%3Cpath d='M110.058 7.92554C108.417 7.88344 106.396 8.92062 106.396 11.5137C106.396 14.0646 108.417 15.0738 110.058 15.0318C111.742 15.0738 113.748 14.0646 113.748 11.5137C113.748 8.92062 111.742 7.88344 110.058 7.92554ZM110.07 13.7586C108.878 13.7586 108.032 12.8905 108.032 11.461C108.032 10.1013 108.878 9.20569 110.071 9.20569C111.263 9.20569 112.101 10.0995 112.101 11.459C112.101 12.8887 111.263 13.7586 110.07 13.7586Z' fill='%23373F45'/%3E%3Cpath d='M118.06 7.94098C119.491 7.94098 120.978 8.33337 120.978 11.1366V14.893H120.063C119.608 14.893 119.238 14.524 119.238 14.0689V10.9965C119.238 9.66506 118.747 9.16047 117.891 9.16047C117.414 9.16047 116.797 9.52486 116.502 9.81915V14.069C116.502 14.1773 116.481 14.2845 116.44 14.3845C116.398 14.4845 116.337 14.5753 116.261 14.6519C116.184 14.7284 116.093 14.7891 115.993 14.8305C115.893 14.8719 115.786 14.8931 115.678 14.8931H114.847V8.10918H115.773C115.932 8.10914 116.087 8.16315 116.212 8.26242C116.337 8.36168 116.424 8.50033 116.46 8.65577C116.881 8.19328 117.428 7.94098 118.06 7.94098ZM122.854 8.09713C123.024 8.09708 123.19 8.1496 123.329 8.2475C123.468 8.34541 123.574 8.48391 123.631 8.64405L125.133 12.8486L126.635 8.64415C126.692 8.48402 126.798 8.34551 126.937 8.2476C127.076 8.1497 127.242 8.09718 127.412 8.09724H128.598L126.152 14.3567C126.091 14.5112 125.986 14.6439 125.849 14.7374C125.711 14.831 125.549 14.881 125.383 14.8809H124.333L121.668 8.09713H122.854Z' fill='%23373F45'/%3E%3Cpath d='M135.085 14.5514C134.566 14.7616 133.513 15.0416 132.418 15.0416C130.496 15.0416 129.024 13.9345 129.024 11.4396C129.024 9.19701 130.451 7.99792 132.191 7.99792C134.338 7.99792 135.254 9.4378 135.158 11.3979C135.139 11.8029 134.786 12.0983 134.38 12.0983H130.679C130.763 13.1916 131.562 13.7662 132.615 13.7662C133.028 13.7662 133.462 13.7452 133.983 13.6481C134.535 13.545 135.085 13.9375 135.085 14.4985V14.5514ZM133.673 10.949C133.785 9.87621 133.061 9.28752 132.191 9.28752C131.321 9.28752 130.734 9.93979 130.679 10.9489L133.673 10.949Z' fill='%23373F45'/%3E%3Cpath d='M137.345 8.11122C137.497 8.11118 137.645 8.16229 137.765 8.25635C137.884 8.35041 137.969 8.48197 138.005 8.62993C138.566 8.20932 139.268 7.94303 139.759 7.94303C139.801 7.94303 140.068 7.94303 140.489 7.99913V8.7265C140.489 9.11748 140.15 9.4147 139.759 9.4147C139.31 9.4147 138.651 9.5829 138.131 9.8773V14.8951H136.462V8.11112L137.345 8.11122ZM156.6 14.0508V8.09104H155.769C155.314 8.09104 154.944 8.45999 154.944 8.9151V14.8748H155.775C156.23 14.8748 156.6 14.5058 156.6 14.0508ZM158.857 12.9447V9.34254H157.749V8.91912C157.749 8.46401 158.118 8.09506 158.574 8.09506H158.857V6.56739L160.499 6.10479V8.09506H161.986V8.51848C161.986 8.97359 161.617 9.34254 161.161 9.34254H160.499V12.7345C160.499 13.2566 160.795 13.44 161.177 13.503C161.626 13.5774 162 13.9024 162 14.3574V14.977C160.446 14.977 158.857 14.9086 158.857 12.9447ZM98.1929 10.1124C98.2033 6.94046 100.598 5.16809 102.895 5.16809C104.171 5.16809 105.342 5.44285 106.304 6.12953L105.914 6.6631C105.654 7.02011 105.16 7.16194 104.749 6.99949C104.169 6.7702 103.622 6.7218 103.215 6.7218C101.335 6.7218 99.9169 7.92849 99.9068 10.1123C99.9169 12.2959 101.335 13.5201 103.215 13.5201C103.622 13.5201 104.169 13.4717 104.749 13.2424C105.16 13.0799 105.654 13.2046 105.914 13.5615L106.304 14.0952C105.342 14.7819 104.171 15.0566 102.895 15.0566C100.598 15.0566 98.2033 13.2842 98.1929 10.1124ZM147.619 5.21768C148.074 5.21768 148.444 5.58663 148.444 6.04174V9.81968L151.82 5.58131C151.897 5.47733 151.997 5.39282 152.112 5.3346C152.227 5.27638 152.355 5.24607 152.484 5.24611H153.984L150.166 10.0615L153.984 14.8749H152.484C152.355 14.8749 152.227 14.8446 152.112 14.7864C151.997 14.7281 151.897 14.6436 151.82 14.5397L148.444 10.3025V14.0508C148.444 14.5059 148.074 14.8749 147.619 14.8749H146.746V5.21768H147.619Z' fill='%23373F45'/%3E%3Cpath d='M0.773438 6.5752H2.68066C3.56543 6.5752 4.2041 6.7041 4.59668 6.96191C4.99219 7.21973 5.18994 7.62695 5.18994 8.18359C5.18994 8.55859 5.09326 8.87061 4.8999 9.11963C4.70654 9.36865 4.42822 9.52539 4.06494 9.58984V9.63379C4.51611 9.71875 4.84717 9.88721 5.05811 10.1392C5.27197 10.3882 5.37891 10.7266 5.37891 11.1543C5.37891 11.7314 5.17676 12.1841 4.77246 12.5122C4.37109 12.8374 3.81152 13 3.09375 13H0.773438V6.5752ZM1.82373 9.22949H2.83447C3.27393 9.22949 3.59473 9.16064 3.79688 9.02295C3.99902 8.88232 4.1001 8.64502 4.1001 8.31104C4.1001 8.00928 3.99023 7.79102 3.77051 7.65625C3.55371 7.52148 3.20801 7.4541 2.7334 7.4541H1.82373V9.22949ZM1.82373 10.082V12.1167H2.93994C3.37939 12.1167 3.71045 12.0332 3.93311 11.8662C4.15869 11.6963 4.27148 11.4297 4.27148 11.0664C4.27148 10.7324 4.15723 10.4849 3.92871 10.3237C3.7002 10.1626 3.35303 10.082 2.88721 10.082H1.82373Z' fill='%23373F45'/%3E%3Cpath d='M13.011 6.5752V10.7324C13.011 11.207 12.9084 11.623 12.7034 11.9805C12.5012 12.335 12.2068 12.6089 11.8201 12.8022C11.4363 12.9927 10.9763 13.0879 10.4402 13.0879C9.6433 13.0879 9.02368 12.877 8.5813 12.4551C8.13892 12.0332 7.91772 11.4531 7.91772 10.7148V6.5752H8.9724V10.6401C8.9724 11.1704 9.09546 11.5615 9.34155 11.8135C9.58765 12.0654 9.96557 12.1914 10.4753 12.1914C11.4656 12.1914 11.9607 11.6714 11.9607 10.6313V6.5752H13.011Z' fill='%23373F45'/%3E%3Cpath d='M15.9146 13V6.5752H16.9649V13H15.9146Z' fill='%23373F45'/%3E%3Cpath d='M19.9255 13V6.5752H20.9758V12.0991H23.696V13H19.9255Z' fill='%23373F45'/%3E%3Cpath d='M28.2828 13H27.2325V7.47607H25.3428V6.5752H30.1724V7.47607H28.2828V13Z' fill='%23373F45'/%3E%3Cpath d='M41.9472 13H40.8046L39.7148 9.16796C39.6679 9.00097 39.6093 8.76074 39.539 8.44727C39.4687 8.13086 39.4262 7.91113 39.4116 7.78809C39.3823 7.97559 39.3339 8.21875 39.2665 8.51758C39.2021 8.81641 39.1479 9.03905 39.1039 9.18554L38.0405 13H36.8979L36.0673 9.7832L35.2236 6.5752H36.2958L37.2143 10.3193C37.3578 10.9199 37.4604 11.4502 37.5219 11.9102C37.5541 11.6611 37.6025 11.3828 37.6669 11.0752C37.7314 10.7676 37.79 10.5186 37.8427 10.3281L38.8886 6.5752H39.9301L41.0024 10.3457C41.1049 10.6943 41.2133 11.2158 41.3276 11.9102C41.3715 11.4912 41.477 10.958 41.644 10.3105L42.558 6.5752H43.6215L41.9472 13Z' fill='%23373F45'/%3E%3Cpath d='M45.7957 13V6.5752H46.846V13H45.7957Z' fill='%23373F45'/%3E%3Cpath d='M52.0258 13H50.9755V7.47607H49.0859V6.5752H53.9155V7.47607H52.0258V13Z' fill='%23373F45'/%3E%3Cpath d='M61.2312 13H60.1765V10.104H57.2146V13H56.1643V6.5752H57.2146V9.20312H60.1765V6.5752H61.2312V13Z' fill='%23373F45'/%3E%3C/svg%3E");}.formkit-form[data-uid="e16fff2ea2″] .formkit-powered-by-convertkit:hover,.formkit-form[data-uid="e16fff2ea2″] .formkit-powered-by-convertkit:focus{background-color:#ffffff;-webkit-transform:scale(1.025) perspective(1px);-ms-transform:scale(1.025) perspective(1px);transform:scale(1.025) perspective(1px);opacity:1;}.formkit-form[data-uid="e16fff2ea2″] .formkit-powered-by-convertkit[data-variant="dark"],.formkit-form[data-uid="e16fff2ea2″] .formkit-powered-by-convertkit[data-variant="light"]{background-color:transparent;border-color:transparent;width:166px;}.formkit-form[data-uid="e16fff2ea2″] .formkit-powered-by-convertkit[data-variant="light"]{color:#ffffff;background-image:url("data:image/svg+xml;charset=utf8,%3Csvg width='162′ height='20' viewBox='0 0 162 20′ fill='none' xmlns='http://www.w3.org/2000/svg'%3E%3Cpath d='M83.0561 15.2457C86.675 15.2457 89.4722 12.5154 89.4722 9.14749C89.4722 5.99211 86.8443 4.06563 85.1038 4.06563C82.6801 4.06563 80.7373 5.76407 80.4605 8.28551C80.4092 8.75244 80.0387 9.14403 79.5686 9.14069C78.7871 9.13509 77.6507 9.12841 76.9314 9.13092C76.6217 9.13199 76.3658 8.88106 76.381 8.57196C76.4895 6.38513 77.2218 4.3404 78.618 2.76974C80.1695 1.02445 82.4289 0 85.1038 0C89.5979 0 93.8406 4.07791 93.8406 9.14749C93.8406 14.7608 89.1832 19.3113 83.1517 19.3113C78.8502 19.3113 74.5179 16.5041 73.0053 12.5795C72.9999 12.565 72.9986 12.5492 73.0015 12.534C73.0218 12.4179 73.0617 12.3118 73.1011 12.2074C73.1583 12.0555 73.2143 11.907 73.2062 11.7359L73.18 11.1892C73.174 11.0569 73.2075 10.9258 73.2764 10.8127C73.3452 10.6995 73.4463 10.6094 73.5666 10.554L73.7852 10.4523C73.9077 10.3957 74.0148 10.3105 74.0976 10.204C74.1803 10.0974 74.2363 9.97252 74.2608 9.83983C74.3341 9.43894 74.6865 9.14749 75.0979 9.14749C75.7404 9.14749 76.299 9.57412 76.5088 10.1806C77.5188 13.1 79.1245 15.2457 83.0561 15.2457Z' fill='white'/%3E%3Cpath d='M155.758 6.91365C155.028 6.91365 154.804 6.47916 154.804 5.98857C154.804 5.46997 154.986 5.06348 155.758 5.06348C156.53 5.06348 156.712 5.46997 156.712 5.98857C156.712 6.47905 156.516 6.91365 155.758 6.91365ZM142.441 12.9304V9.32833L141.415 9.32323V8.90392C141.415 8.44719 141.786 8.07758 142.244 8.07986L142.441 8.08095V6.55306L144.082 6.09057V8.08073H145.569V8.50416C145.569 8.61242 145.548 8.71961 145.506 8.81961C145.465 8.91961 145.404 9.01047 145.328 9.08699C145.251 9.16351 145.16 9.2242 145.06 9.26559C144.96 9.30698 144.853 9.32826 144.745 9.32822H144.082V12.7201C144.082 13.2423 144.378 13.4256 144.76 13.4887C145.209 13.5629 145.583 13.888 145.583 14.343V14.9626C144.029 14.9626 142.441 14.8942 142.441 12.9304Z' fill='white'/%3E%3Cpath d='M110.058 7.92554C108.417 7.88344 106.396 8.92062 106.396 11.5137C106.396 14.0646 108.417 15.0738 110.058 15.0318C111.742 15.0738 113.748 14.0646 113.748 11.5137C113.748 8.92062 111.742 7.88344 110.058 7.92554ZM110.07 13.7586C108.878 13.7586 108.032 12.8905 108.032 11.461C108.032 10.1013 108.878 9.20569 110.071 9.20569C111.263 9.20569 112.101 10.0995 112.101 11.459C112.101 12.8887 111.263 13.7586 110.07 13.7586Z' fill='white'/%3E%3Cpath d='M118.06 7.94098C119.491 7.94098 120.978 8.33337 120.978 11.1366V14.893H120.063C119.608 14.893 119.238 14.524 119.238 14.0689V10.9965C119.238 9.66506 118.747 9.16047 117.891 9.16047C117.414 9.16047 116.797 9.52486 116.502 9.81915V14.069C116.502 14.1773 116.481 14.2845 116.44 14.3845C116.398 14.4845 116.337 14.5753 116.261 14.6519C116.184 14.7284 116.093 14.7891 115.993 14.8305C115.893 14.8719 115.786 14.8931 115.678 14.8931H114.847V8.10918H115.773C115.932 8.10914 116.087 8.16315 116.212 8.26242C116.337 8.36168 116.424 8.50033 116.46 8.65577C116.881 8.19328 117.428 7.94098 118.06 7.94098ZM122.854 8.09713C123.024 8.09708 123.19 8.1496 123.329 8.2475C123.468 8.34541 123.574 8.48391 123.631 8.64405L125.133 12.8486L126.635 8.64415C126.692 8.48402 126.798 8.34551 126.937 8.2476C127.076 8.1497 127.242 8.09718 127.412 8.09724H128.598L126.152 14.3567C126.091 14.5112 125.986 14.6439 125.849 14.7374C125.711 14.831 125.549 14.881 125.383 14.8809H124.333L121.668 8.09713H122.854Z' fill='white'/%3E%3Cpath d='M135.085 14.5514C134.566 14.7616 133.513 15.0416 132.418 15.0416C130.496 15.0416 129.024 13.9345 129.024 11.4396C129.024 9.19701 130.451 7.99792 132.191 7.99792C134.338 7.99792 135.254 9.4378 135.158 11.3979C135.139 11.8029 134.786 12.0983 134.38 12.0983H130.679C130.763 13.1916 131.562 13.7662 132.615 13.7662C133.028 13.7662 133.462 13.7452 133.983 13.6481C134.535 13.545 135.085 13.9375 135.085 14.4985V14.5514ZM133.673 10.949C133.785 9.87621 133.061 9.28752 132.191 9.28752C131.321 9.28752 130.734 9.93979 130.679 10.9489L133.673 10.949Z' fill='white'/%3E%3Cpath d='M137.345 8.11122C137.497 8.11118 137.645 8.16229 137.765 8.25635C137.884 8.35041 137.969 8.48197 138.005 8.62993C138.566 8.20932 139.268 7.94303 139.759 7.94303C139.801 7.94303 140.068 7.94303 140.489 7.99913V8.7265C140.489 9.11748 140.15 9.4147 139.759 9.4147C139.31 9.4147 138.651 9.5829 138.131 9.8773V14.8951H136.462V8.11112L137.345 8.11122ZM156.6 14.0508V8.09104H155.769C155.314 8.09104 154.944 8.45999 154.944 8.9151V14.8748H155.775C156.23 14.8748 156.6 14.5058 156.6 14.0508ZM158.857 12.9447V9.34254H157.749V8.91912C157.749 8.46401 158.118 8.09506 158.574 8.09506H158.857V6.56739L160.499 6.10479V8.09506H161.986V8.51848C161.986 8.97359 161.617 9.34254 161.161 9.34254H160.499V12.7345C160.499 13.2566 160.795 13.44 161.177 13.503C161.626 13.5774 162 13.9024 162 14.3574V14.977C160.446 14.977 158.857 14.9086 158.857 12.9447ZM98.1929 10.1124C98.2033 6.94046 100.598 5.16809 102.895 5.16809C104.171 5.16809 105.342 5.44285 106.304 6.12953L105.914 6.6631C105.654 7.02011 105.16 7.16194 104.749 6.99949C104.169 6.7702 103.622 6.7218 103.215 6.7218C101.335 6.7218 99.9169 7.92849 99.9068 10.1123C99.9169 12.2959 101.335 13.5201 103.215 13.5201C103.622 13.5201 104.169 13.4717 104.749 13.2424C105.16 13.0799 105.654 13.2046 105.914 13.5615L106.304 14.0952C105.342 14.7819 104.171 15.0566 102.895 15.0566C100.598 15.0566 98.2033 13.2842 98.1929 10.1124ZM147.619 5.21768C148.074 5.21768 148.444 5.58663 148.444 6.04174V9.81968L151.82 5.58131C151.897 5.47733 151.997 5.39282 152.112 5.3346C152.227 5.27638 152.355 5.24607 152.484 5.24611H153.984L150.166 10.0615L153.984 14.8749H152.484C152.355 14.8749 152.227 14.8446 152.112 14.7864C151.997 14.7281 151.897 14.6436 151.82 14.5397L148.444 10.3025V14.0508C148.444 14.5059 148.074 14.8749 147.619 14.8749H146.746V5.21768H147.619Z' fill='white'/%3E%3Cpath d='M0.773438 6.5752H2.68066C3.56543 6.5752 4.2041 6.7041 4.59668 6.96191C4.99219 7.21973 5.18994 7.62695 5.18994 8.18359C5.18994 8.55859 5.09326 8.87061 4.8999 9.11963C4.70654 9.36865 4.42822 9.52539 4.06494 9.58984V9.63379C4.51611 9.71875 4.84717 9.88721 5.05811 10.1392C5.27197 10.3882 5.37891 10.7266 5.37891 11.1543C5.37891 11.7314 5.17676 12.1841 4.77246 12.5122C4.37109 12.8374 3.81152 13 3.09375 13H0.773438V6.5752ZM1.82373 9.22949H2.83447C3.27393 9.22949 3.59473 9.16064 3.79688 9.02295C3.99902 8.88232 4.1001 8.64502 4.1001 8.31104C4.1001 8.00928 3.99023 7.79102 3.77051 7.65625C3.55371 7.52148 3.20801 7.4541 2.7334 7.4541H1.82373V9.22949ZM1.82373 10.082V12.1167H2.93994C3.37939 12.1167 3.71045 12.0332 3.93311 11.8662C4.15869 11.6963 4.27148 11.4297 4.27148 11.0664C4.27148 10.7324 4.15723 10.4849 3.92871 10.3237C3.7002 10.1626 3.35303 10.082 2.88721 10.082H1.82373Z' fill='white'/%3E%3Cpath d='M13.011 6.5752V10.7324C13.011 11.207 12.9084 11.623 12.7034 11.9805C12.5012 12.335 12.2068 12.6089 11.8201 12.8022C11.4363 12.9927 10.9763 13.0879 10.4402 13.0879C9.6433 13.0879 9.02368 12.877 8.5813 12.4551C8.13892 12.0332 7.91772 11.4531 7.91772 10.7148V6.5752H8.9724V10.6401C8.9724 11.1704 9.09546 11.5615 9.34155 11.8135C9.58765 12.0654 9.96557 12.1914 10.4753 12.1914C11.4656 12.1914 11.9607 11.6714 11.9607 10.6313V6.5752H13.011Z' fill='white'/%3E%3Cpath d='M15.9146 13V6.5752H16.9649V13H15.9146Z' fill='white'/%3E%3Cpath d='M19.9255 13V6.5752H20.9758V12.0991H23.696V13H19.9255Z' fill='white'/%3E%3Cpath d='M28.2828 13H27.2325V7.47607H25.3428V6.5752H30.1724V7.47607H28.2828V13Z' fill='white'/%3E%3Cpath d='M41.9472 13H40.8046L39.7148 9.16796C39.6679 9.00097 39.6093 8.76074 39.539 8.44727C39.4687 8.13086 39.4262 7.91113 39.4116 7.78809C39.3823 7.97559 39.3339 8.21875 39.2665 8.51758C39.2021 8.81641 39.1479 9.03905 39.1039 9.18554L38.0405 13H36.8979L36.0673 9.7832L35.2236 6.5752H36.2958L37.2143 10.3193C37.3578 10.9199 37.4604 11.4502 37.5219 11.9102C37.5541 11.6611 37.6025 11.3828 37.6669 11.0752C37.7314 10.7676 37.79 10.5186 37.8427 10.3281L38.8886 6.5752H39.9301L41.0024 10.3457C41.1049 10.6943 41.2133 11.2158 41.3276 11.9102C41.3715 11.4912 41.477 10.958 41.644 10.3105L42.558 6.5752H43.6215L41.9472 13Z' fill='white'/%3E%3Cpath d='M45.7957 13V6.5752H46.846V13H45.7957Z' fill='white'/%3E%3Cpath d='M52.0258 13H50.9755V7.47607H49.0859V6.5752H53.9155V7.47607H52.0258V13Z' fill='white'/%3E%3Cpath d='M61.2312 13H60.1765V10.104H57.2146V13H56.1643V6.5752H57.2146V9.20312H60.1765V6.5752H61.2312V13Z' fill='white'/%3E%3C/svg%3E");}@-webkit-keyframes formkit-bouncedelay-formkit-form-data-uid-e16fff2ea2-{0%,80%,100%{-webkit-transform:scale(0);-ms-transform:scale(0);transform:scale(0);}40%{-webkit-transform:scale(1);-ms-transform:scale(1);transform:scale(1);}}@keyframes formkit-bouncedelay-formkit-form-data-uid-e16fff2ea2-{0%,80%,100%{-webkit-transform:scale(0);-ms-transform:scale(0);transform:scale(0);}40%{-webkit-transform:scale(1);-ms-transform:scale(1);transform:scale(1);}}.formkit-form[data-uid="e16fff2ea2″] blockquote{padding:10px 20px;margin:0 0 20px;border-left:5px solid #e1e1e1;}.formkit-form[data-uid="e16fff2ea2″] .seva-custom-content{padding:15px;font-size:16px;color:#fff;mix-blend-mode:difference;}.formkit-form[data-uid="e16fff2ea2″] .formkit-modal.guard{max-width:420px;width:100%;} .formkit-form[data-uid="e16fff2ea2″]{max-width:420px !important;}.formkit-form[data-uid="e16fff2ea2″] [data-style="full"]{border-radius:var(–border-radius) !important;display:-webkit-box;display:-webkit-flex;display:-ms-flexbox;display:flex;min-height:680px;overflow:hidden;position:relative;width:100%;}.formkit-form[data-uid="e16fff2ea2″] .formkit-background{background-position:center center;background-repeat:no-repeat;background-size:cover;height:100%;position:absolute;width:100%;}.formkit-form[data-uid="e16fff2ea2″] .formkit-container{background:linear-gradient( 180deg, var(–bg-color-07) 0%, var(–bg-color-83) 64.06%, var(–bg-color) 88.54% );display:-webkit-box;display:-webkit-flex;display:-ms-flexbox;display:flex;-webkit-flex-direction:column;-ms-flex-direction:column;flex-direction:column;-webkit-box-pack:end;-webkit-justify-content:flex-end;-ms-flex-pack:end;justify-content:flex-end;padding:25px;position:relative;width:100%;}.formkit-form[data-uid="e16fff2ea2″] .formkit-header{font-size:36px;font-size:calc(30px + (36 – 30) * ((100vw – 400px) / (800 – 400)));margin-bottom:16px;margin-top:0;max-width:400px;}.formkit-form[data-uid="e16fff2ea2″] .formkit-header h2{margin:0;}@media all and (min-width:800px){.formkit-form[data-uid="e16fff2ea2″] .formkit-header{font-size:36px;}}.formkit-form[data-uid="e16fff2ea2″] .formkit-content{font-size:18px;line-height:1.5;margin-bottom:36px;}.formkit-form[data-uid="e16fff2ea2″] .formkit-content p{margin:0;}.formkit-form[data-uid="e16fff2ea2″] .formkit-field{margin:0 0 10px 0;}.formkit-form[data-uid="e16fff2ea2″] .formkit-input{border:0;font-size:16px;padding:14px;padding-left:15px;padding-right:0;width:100%;}.formkit-form[data-uid="e16fff2ea2″] [data-group="checkboxes"] legend{color:inherit !important;font-size:17px;}.formkit-form[data-uid="e16fff2ea2″] .formkit-checkboxes{background:transparent !important;color:inherit !important;}.formkit-form[data-uid="e16fff2ea2″] .formkit-checkboxes label{color:inherit !important;}.formkit-form[data-uid="e16fff2ea2″] [data-group="dropdown"] .formkit-select{border:0;}.formkit-form[data-uid="e16fff2ea2″] .formkit-fields .formkit-submit{margin-bottom:0;margin-top:15px;}.formkit-form[data-uid="e16fff2ea2″] .formkit-disclaimer{font-size:13px;margin-top:10px;max-width:400px;}.formkit-form[data-uid="e16fff2ea2″] .formkit-powered-by-convertkit-container{margin:20px 0 0 0;}.formkit-form[data-uid="e16fff2ea2″] .formkit-powered-by-convertkit{margin:0;}@media all and (min-width:900px){.formkit-form[data-uid="e16fff2ea2″][data-format="inline-editing"],.formkit-form[data-uid="e16fff2ea2″][data-format="inline"]{max-width:880px !important;}.formkit-form[data-uid="e16fff2ea2″][data-format="inline-editing"] [data-style="full"],.formkit-form[data-uid="e16fff2ea2″][data-format="inline"] [data-style="full"]{min-height:540px !important;}.formkit-form[data-uid="e16fff2ea2″] .formkit-container{padding:45px;}.formkit-form[data-uid="e16fff2ea2″] .formkit-content{max-width:570px;}.formkit-form[data-uid="e16fff2ea2″] .formkit-fields{max-width:380px;}}