A SIMPLE AND PRACTICAL 60 CARD-DECK TO HELP YOU PICK YOUR NEXT MEDITATION WITHOUT OVERTHINKING
PURCHASE NOW
The Kundalini
Meditation Oracle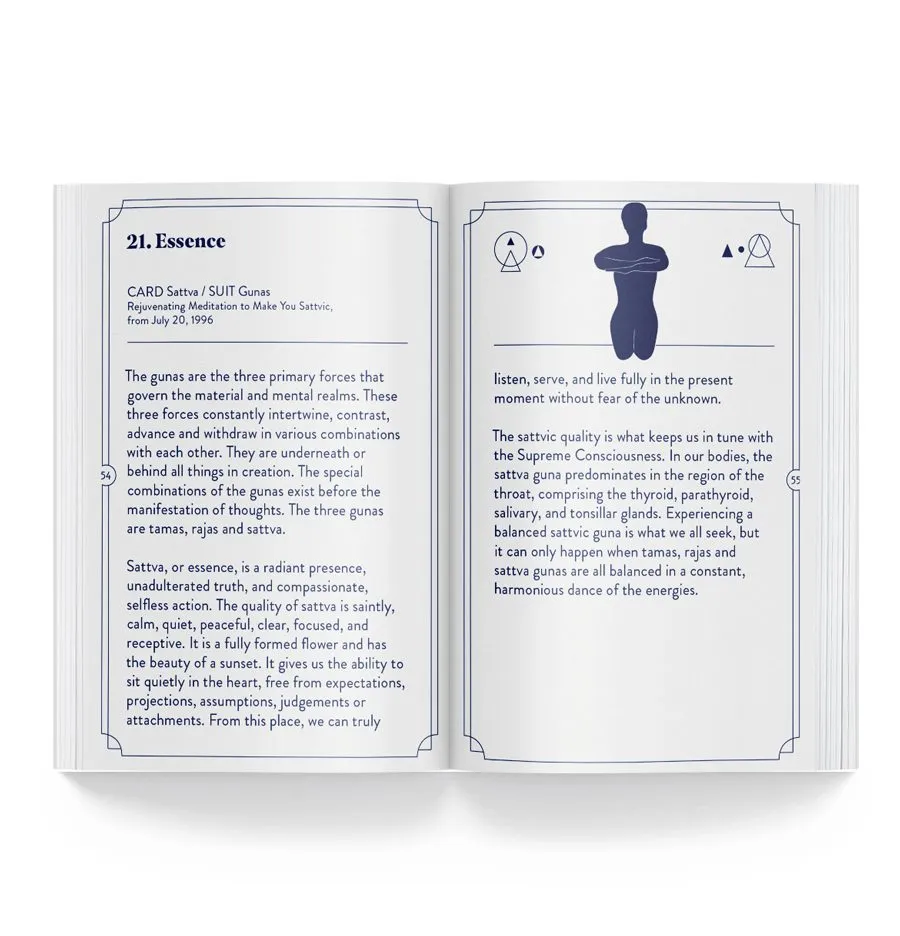 a 134-page guidebook
with inspiration for your day
and practice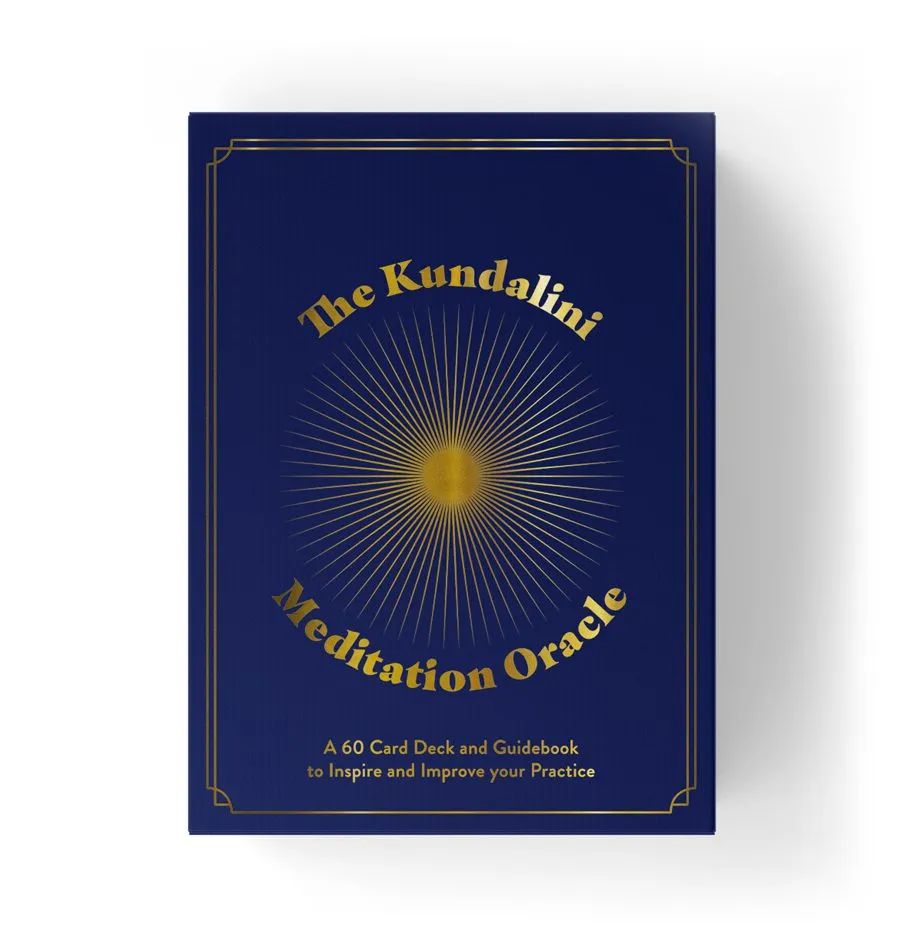 a beautiful and durable box
for safekeeping your cards
and guidebook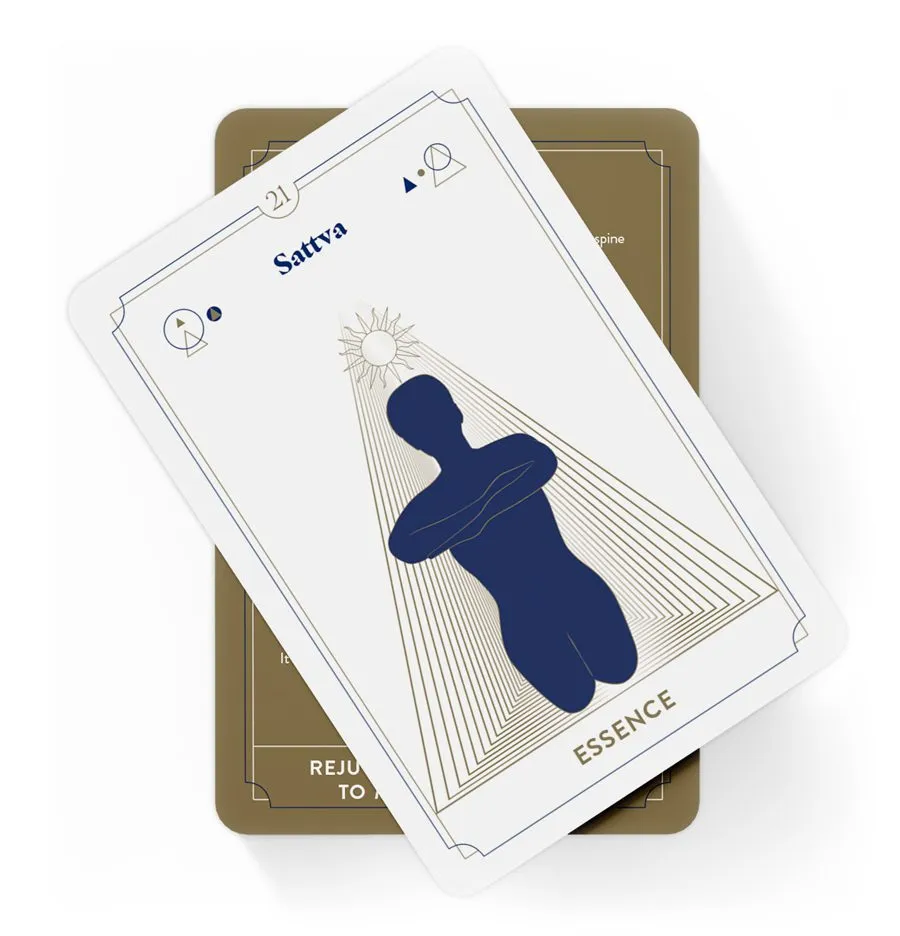 60 cards with one-posture
Kundalini Yoga meditation,
with key yogic virtues
and concepts
TOP USES FOR THE KUNDALINI
MEDITATION ORACLE INCLUDE:
as an inspiration to look at and work on a virtue in yourself
as a tool to encourage you to dive deep into fundamental themes of yogic philosophy
as a way of choosing unexpected meditations
as a resource for incredible and powerful Kundalini Yoga Meditations
as a starting point for your next meditation practice of 40, 90 or 120 days



PURCHASE NOW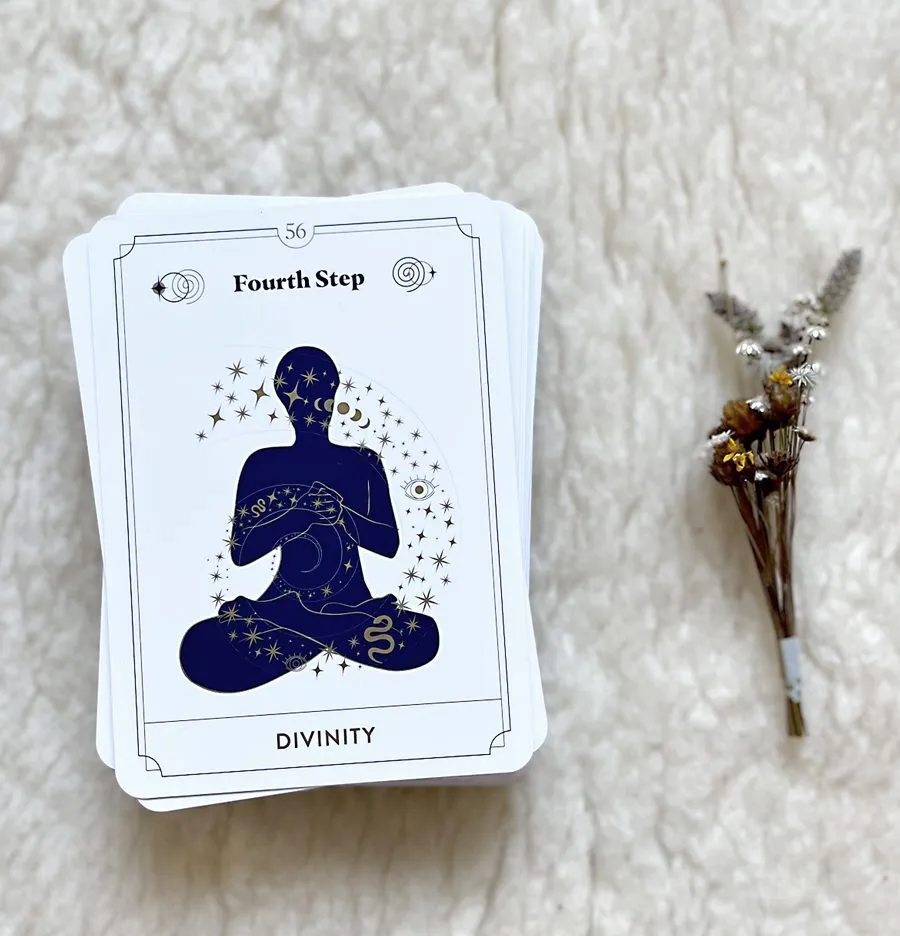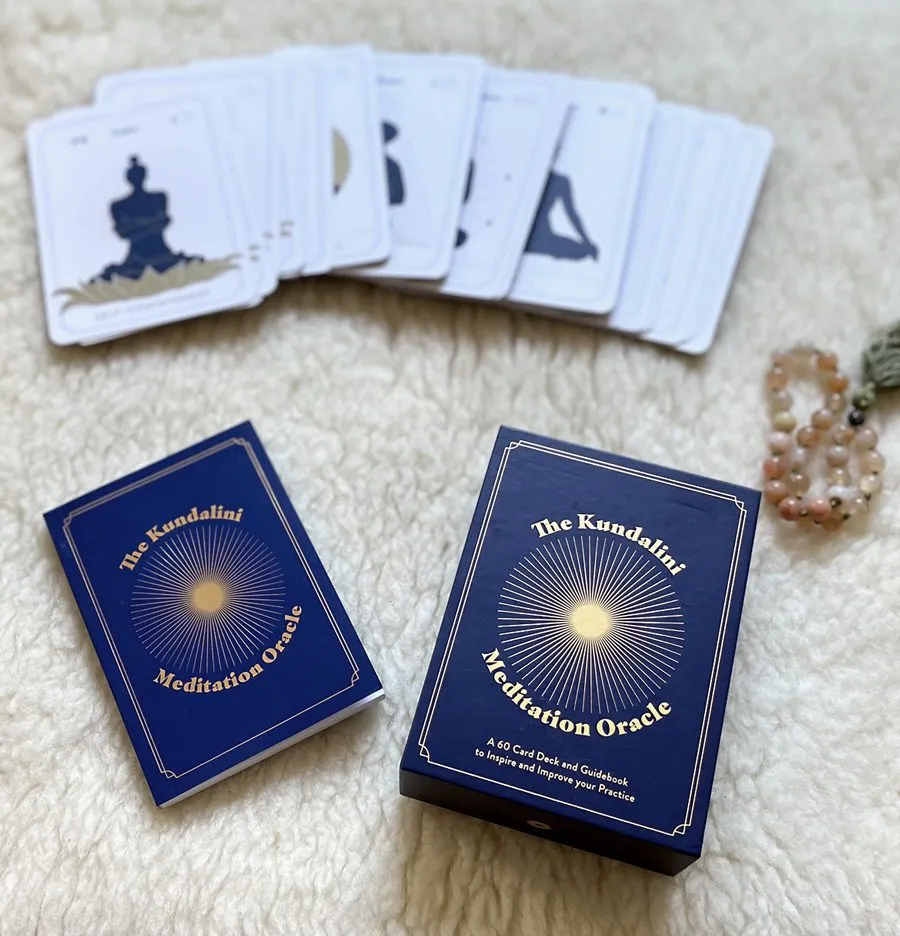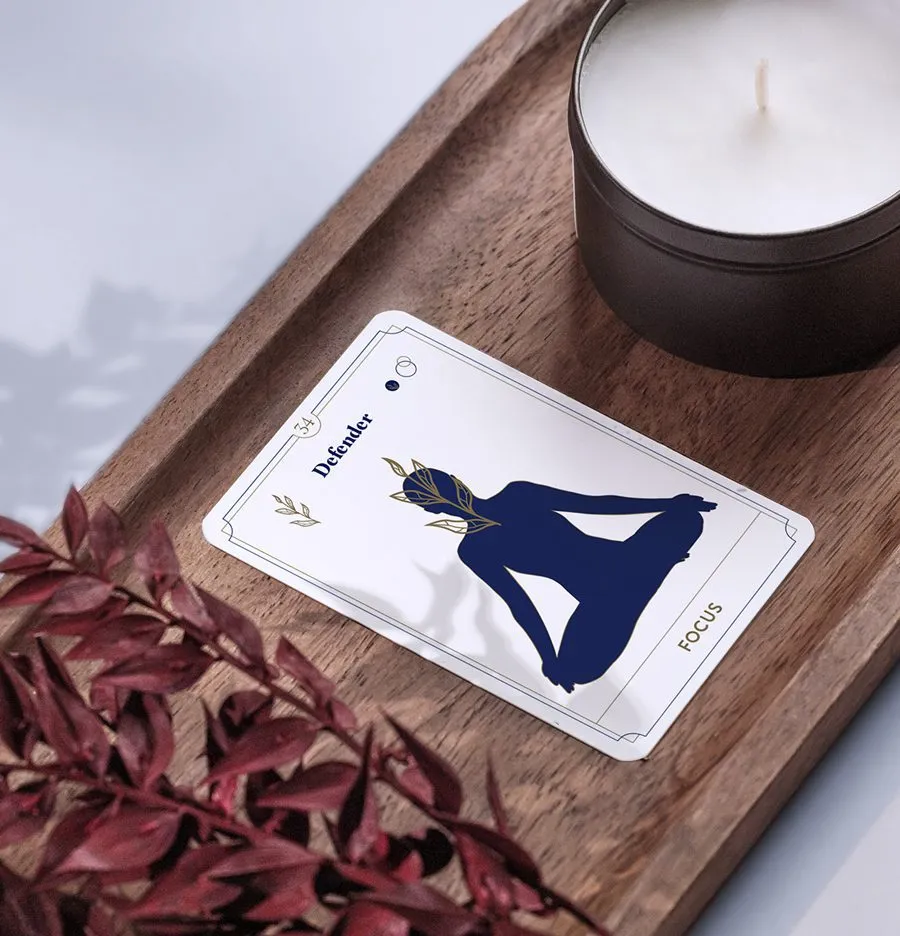 The Kundalini Meditation Oracle brings 60 unique one-posture Kundalini Yoga meditations. Organized into 9 categories, each one of them is associated with a virtue and a key concept of yogic philosophy. All of these to inspire and uplift your practice.
The accompanying guidebook provides you with relevant information to dive deep into
each of the yogic philosophy concepts and virtues and move forward with your journey within yourself.
Take this invite and
let the Universe provide you with your next meditative experience
WHO IS THE KUNDALINI MEDITATION ORACLE FOR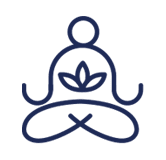 Kundalini Yoga Practitioners
Beginners, intermediary or advanced yoga practitioners. There are different meditations for different purposes
with different effects in the mind, body and spirit.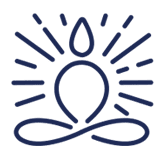 Anyone committed to their self-discovery journey
With one posture meditations and supporting key concepts of yogic philosophy, this Kundalini Meditation Oracle provides you with an extra
tool in your self-discovery and self-development journey.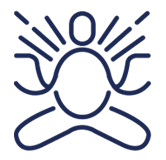 Yoga Lovers
Exploring key concepts of yogi philosophy, this deck of cards and guidebook enriches the yoga lovers' journey through different meditation practices.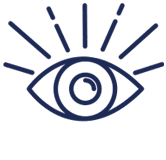 Oracle Lovers
To those who just love to let the Universe reveal extraordinary meanings in the day to day reality.