Guru Darshan Kaur Khalsa
Puebla, México
Note: Please see video for full range of images on Guru Darshan Kaur's seva and work
To see Guru Darshan's video in ENGLISH CLICK HERE.
To see Guru Darshan's video in SPANISH CLICK HERE.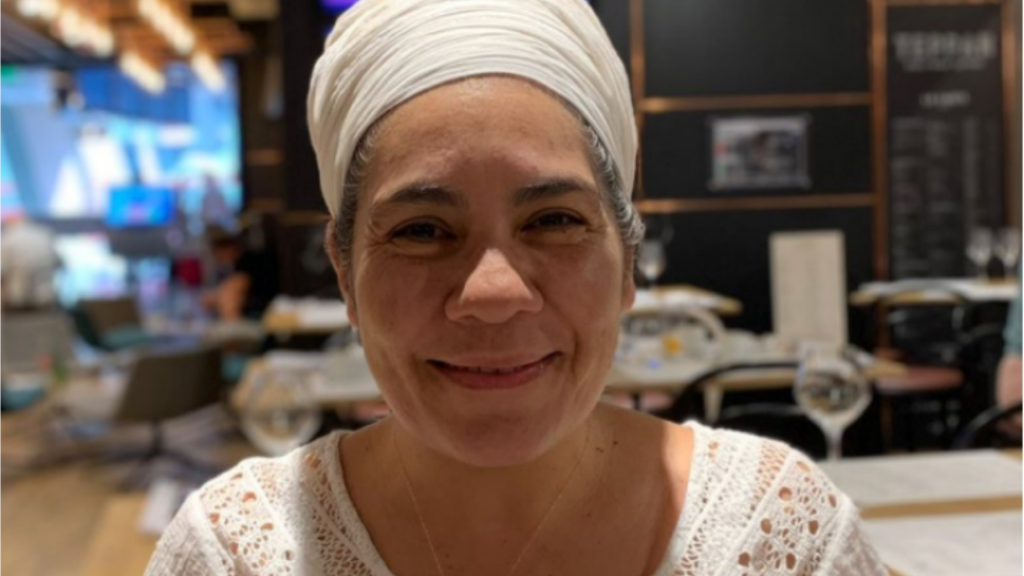 Thank you for the opportunity to share what a community can achieve with love. I would like to mention that these achievements are by The Grace of the Guru, the Gods blessings and the work of: Teachers Team, students, acquaintances and relatives.
Director of Centro Guru Ram Das Puebla since 2003 – Since its foundation in 2003, Centro Guru Ram Das Puebla, without a doubt, is a community of Kundalini Yoga teachers who teach, serve and support themselves through life's changes.
One of my greatest satisfactions is that the Guru Ram Das Puebla Center and the community give a monthly donation to low-income neighborhoods.
Everyday at 4:40am we practice Aquarian Sadhana. Since the pandemic started, we have held these sadhanas through Zoom. Before that, the students would come to the center once a week. I believe that this practice brings great changes in the consciousness.
At the Guru Ram Das Puebla Center we hold a free monthly meditation, in service to the community to rping a well-being to the body, mind and soul.
Since 2001 I've been teaching to the kids of Metepec and Puebla Community.
In 2009 I began to teach the wise people of the community in Puebla.
Together, with the staff of Centro Guru Ram Das, In 2017 a manual was realized to teach kids and other for older people in 2018
They are our next leaders. That is why, since 2001, I share Kundalini Yoga with them.
Every year I teach the specialization to teach yoga for children, training to different countries teachers in countries such as Mexico, Chile, United States, Spain and many others. I share a teaching method for children that has been tested for several years having beneficial results such as better attention, calme, patience and control of emotions.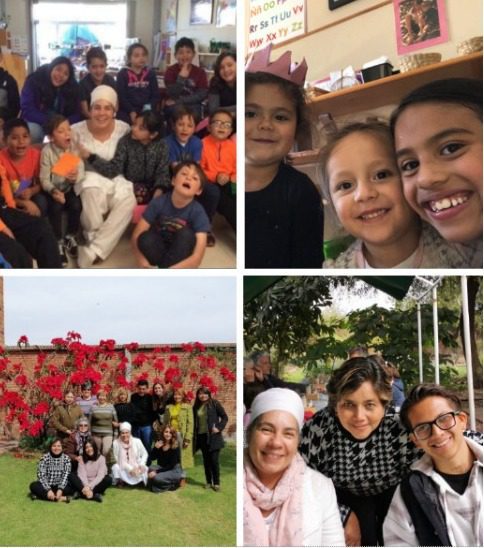 Kundalini Yoga teachers in Karuna schools since 2016, I teach children with different abilities. Once a year, families are invited to a FAMILY DAY, where we start with Yoga. The children pick the kriya and meditation set, and it's shared with parents and teachers.
Since 2009, I have taught older people, considering that they are the wise people of our community. Sharing teachings with them has been a personal life learning for me.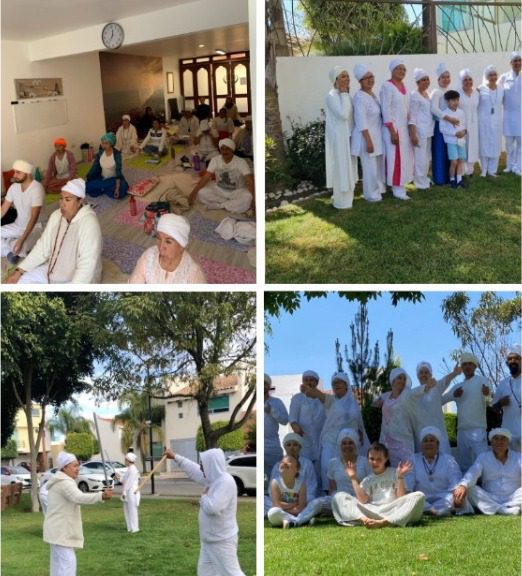 Every year we are looking forward to opening the training of Level 1 and keep inspiring new teachers to teach and share the technology that changes lives. Within the training we teach Gatka, Hatha Yoga, Breathwalk, Sat Nam Rasayan and much more. In 2005 I participated in Cuba teaching level 1 as Seva, understanding that Kundalini Yoga can reach everyone.
Every year, Level 2 trainings are held. Nowadays we are teaching online by Zoom. Which has allowed to broaden the horizon to teach from Latin America, USA and Spain with bigger and stronger teams of trainers.
Several more areas where I have participated and served:
Sikh Dharma Minister, having a Gurdwara in Puebla.In service to humanity doding Langar, weddings and hosting a Gurdwara once or twice a year.
Staff of Mexico Women's Camp since 2005. I have been part of the administrative area, logistics Gurdwara, SAdahana and process of women that are coming. I help where I am needed.
Staff of Healing Meditation. Inviting the teachers to guide this sacred space. I host monday and Friday.
Participation in 3HO events, IKYTA Mexico and KRI: Solstice, European Festival, Teacher Forum, Mela, White Tantric Yoga. I support broadcasting programs. I am conscious that there is a lot to achieve. It's humbling to continue serving to keep the community grown and also human consciousness.
Participating with Miri Piri Academy: I encourage the kids in the community to go to MPA like my kids did. I support with donations and teach a numerology course on benefit to the academy.
Family life: Wife, mother of two good men, daughter and sister.
Sarabjit Kaur Khalsa
Madrid, Spain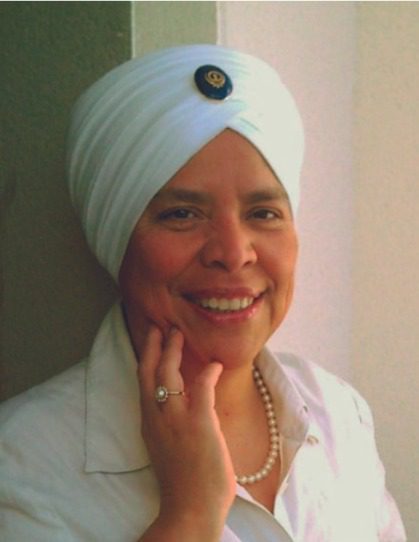 My name is Sarabjit Kaur Khalsa. I started doing Kundalini Yoga when I was 14 years old in San Diego, California. I am 65 now.
I lived in Washington, D.C. Ashram and from there Yogi Bhajan sent me to Barcelona with the Gurudasses. So I am one of the first pioneers of Kundalini Yoga in Spain.
From Barcelona Yogi Bhajan sent me to Madrid to found Kundalini Yoga there and represent him. I am a lead trainer of level 1, 2 and 3. I have dedicated my life to teaching.
I have had many yoga centers and ashrams in Madrid. I am a founding member of the Spanish national association. A founding member of the Spanish Sikh Dharma assoc. I have served for many years at the European Yoga Festival. I have served as the chairwoman of the European Khalsa Council for 8 years.
My husband and and I have organized White Tantric Yoga for many years in Madrid. My husband and I have created the Akhára community and land project where we are building a spiritual healing place in 11 hectares surrounded by nature.
Since we have no children we will be leaving it to the national Spanish Kundalini Yoga community and the European one. It is our desire that people come and can heal themselves with this yoga technology.
Sarb Jit Kaur
Espanola, New Mexico, United States
Most members of the Academy knew me as the Administrator of the ATA. For 17 years I had the honor of serving trainers around the globe helping them to develop their skills and knowledge. I truly loved being the "glue" of KRI, being available to answer everyone's questions, assist in how to correctly complete all the documents, and hopefully make the process more understandable. I believe in KRI and our mission to create teachers and trainers.
Here is a little bit about me that you might not know:
I began Kundalini Yoga in 1971 in Tucson, AZ. In the same year I moved into the ashram, I married Sarb Jit Singh, and attended the first Winter Solstice in Orlando, FL.
My husband and I moved to Oklahoma City, OK and taught classes and ran a Golden Temple Natural Food Store & Restaurant for almost 15 years.
I became a Sikh Dharma Minister in June 1973.
I attended ever single Ladies Camp from 1976 until 1990. I was a staff member and helped with logistics and security of the camp. This was my love and my joy!
I lived in Millis, MA ashram for 5 years and moved to New Mexico in 1990.
I worked for Akal Security, then for the first Events office during which the first Master's Touch course took place in NM. Then I worked for the KIIT Marketing office and finally transferred to KRI in 2004.
From my very first Solstice I prayed to live at Solstice and that was manifested when I moved to NM. I have lived at Ram Das Puri since then.
My service to KRI and to the Academy was an extension of my service to my teacher Yogi Bhajan and the teachings of Kundalini Yoga. Supporting this lifestyle and our community has been my focus, my service and my blessings.
Teacher