Finding Peace Within
Shattered Pieces
Healing Trauma with
Yoga and Meditation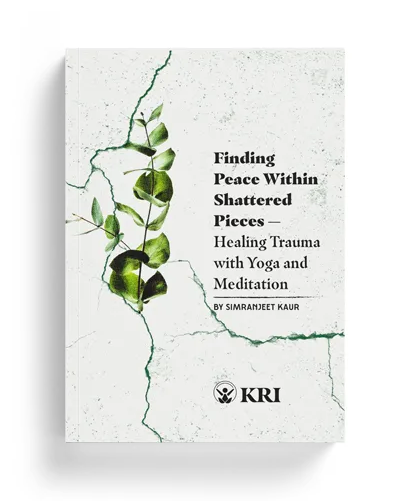 a gentle book developed over
the course of five years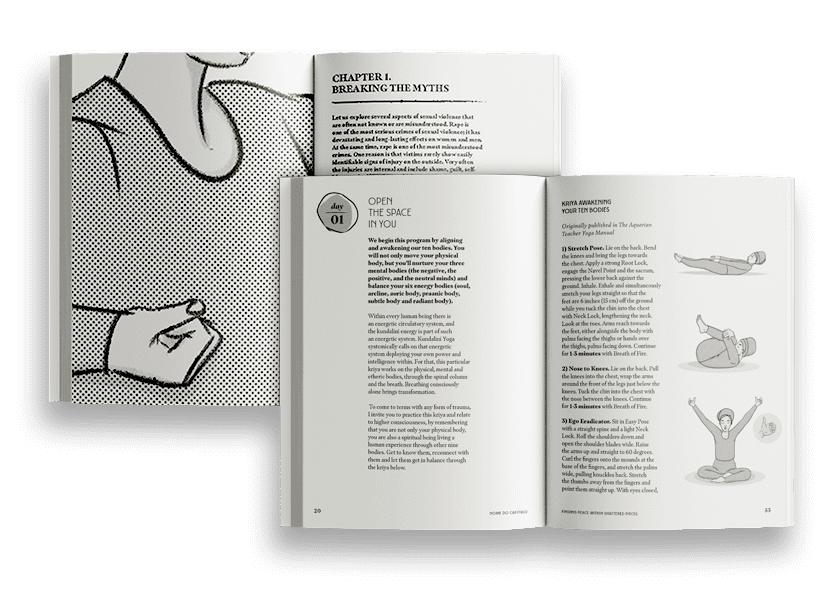 a 40-day program with diverse types of yoga and meditation practices, including warm-ups and pranayams
GET FREE GIFTS
WITH YOUR COPY!
Limited units available
only during special launch offer
* a 96-page journal
* a bookmark
* a magnet
PURCHASE NOW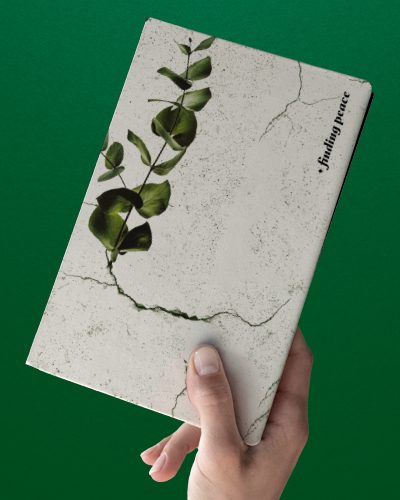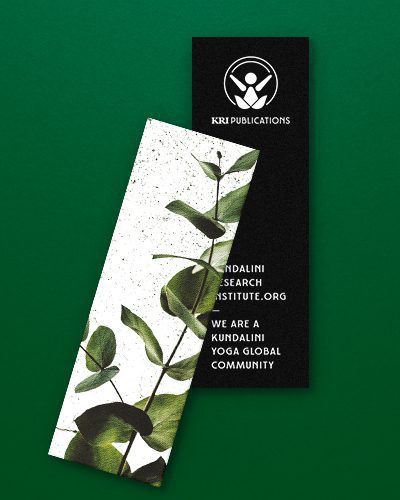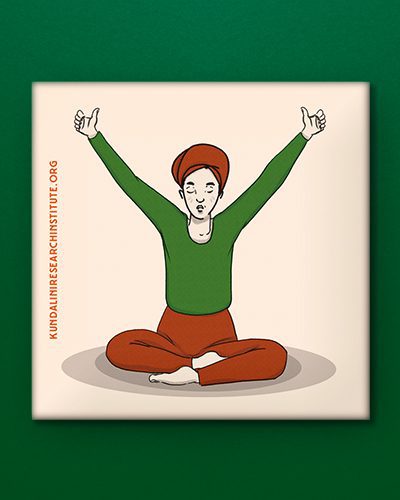 TOP USES FOR FINDING PEACE
WITHIN SHATTERED PIECES INCLUDE:
as a tool to gently heal emotional and physical pain and reconnect with your inner self;

as a resource in your recovery and healing journey using yoga, meditation and other ancient healing techniques;

as a source of primary information regarding sexual violence as well as a repository of ideas, insights and inspiration to help you make your own choices and do the work of healing effectively and compassionately.

as a great resource for trainers and teachers when developing special programs for their students.
PURCHASE NOW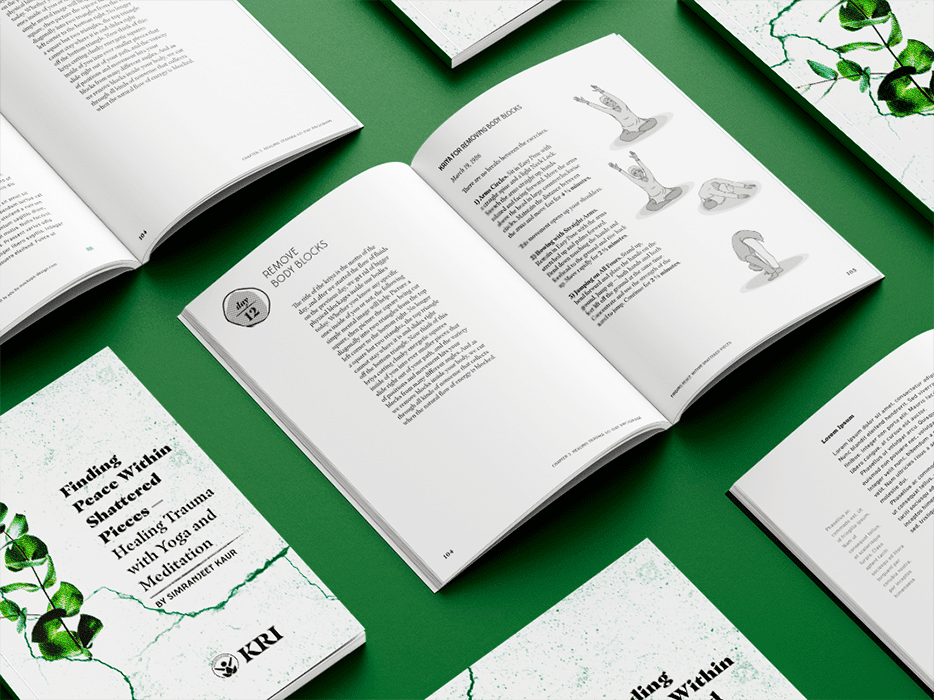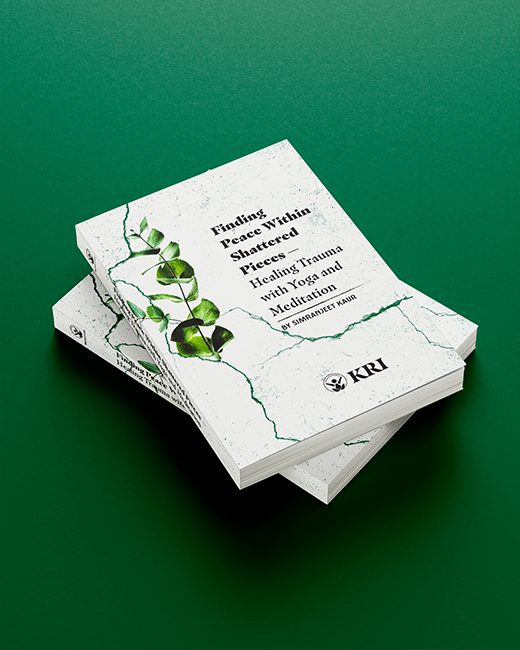 Former London Detective Police Officer, Simranjeet Kaur combines the necessary awareness, clarity, and commitment to offer you a healing journey with the support of yoga and meditation. She shares ideas, insights and inspiration to help you make your own choices and do the work of healing effectively and compassionately.
The book consists of a 40-day program with diverse types of yoga and meditation, so you can practice at home and gently allow your healing journey to begin and develop. It also brings key information about sexual violence, what to do when witnessing or suffering first-hand; how to seek professional help; and find support from legal entities.
Because healing is essential. It takes effort and endurance, but it is enriching and a source of immense pleasure.
WHO IS FINDING PEACE WITHIN
SHATTERED PIECES FOR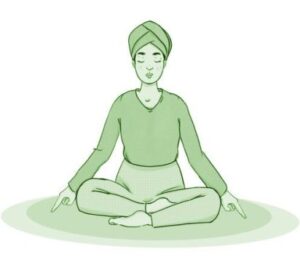 Kundalini Yoga Practitioners
Beginners, intermediary or advanced yoga practitioners can benefit from yoga sets and meditations with healing effects in the mind, body and spirit.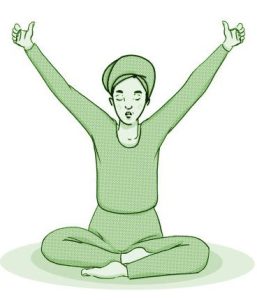 Anyone in a Healing Journey
 A 40-day compassionate program to dive gently in a self-healing journey with warm-ups, pranayamas, yoga and meditation
Trauma Survivors
The book addresses key processes and information for people who have suffered from post traumatic stress and secondary traumatic stress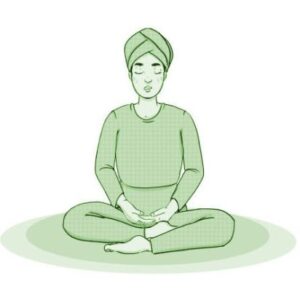 Teachers and Trainers
An important source of information, tools and practices to share with students who might suffer from any kind of trauma or are in a deep healing journey
What People Are Saying
"This excellent book could only have been written by a woman with the depth of professional experience of the subject that the author Simranjeet Kaur has had at considerable personal cost. Her application of Kundalini Yoga and Meditation to address the complexities of Post-Traumatic Stress Disorder in relation to sexual violence is inspired, and does a great service to the medical, social care, and yoga communities. Using the traditions of an ancient healing system therapeutically to heal the emotional and pain bodies, the author empowers her readers to release the pain of past memories, to harmonize their mental state, and reconnect with the impulses of their core psyche."
Guru Dharam Khalsa, Director International School of Kundalini Yoga iSKY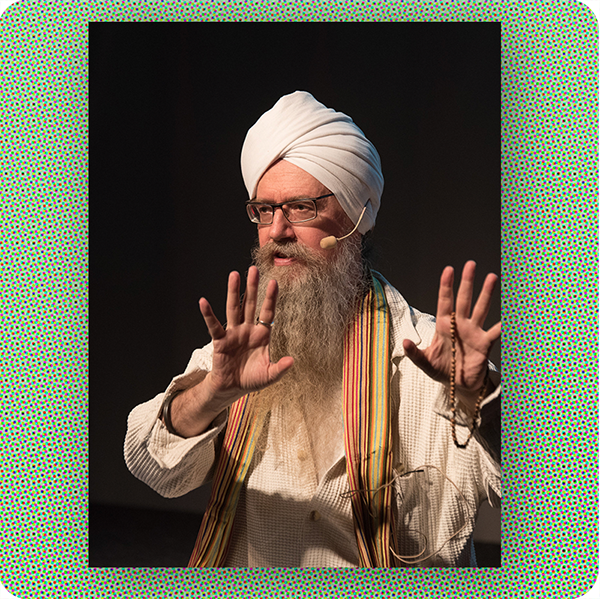 "Trauma does need to be treated seriously and with the utmost respect and sensitivity. At the same time, it must be faced with a certain firmness and determination to transform and take strength from it. Simranjeet Kaur, not only through her professional and personal experience, but by her very nature, combines this necessary awareness, clarity and commitment. An approach that would empower the individual to come through their blocks, rise out of the darkness of despair, and live a life filled with positive self-worth and joy."
Shiv Charan Singh, Kundalini Yoga teacher and trainer, founding director of the International Karam Kriya School
About the Author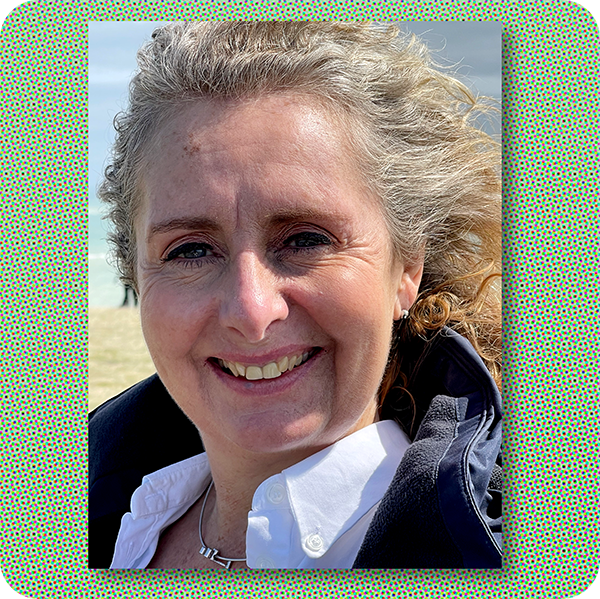 Simranjeet Kaur, also known as Jackie Wakeford-Smith, joined the Metropolitan Police Service in London in the late 80s to serve and protect the public in the city's streets when very few women did. As part of her policing career she was trained as a specialised Sexual Offences Interview Technique Officer (SOIT). Later in her career, she led a team of detectives, dedicated solely to the investigation of rape and serious sexual assaults. Her training, knowledge and experience was developed over many years of dealing with individuals, as both victims and perpetrators. During her years of service she dealt with over one thousand cases, each of them left its own imprint and impact on Simranjeet's physical and subtle bodies, which resulted in her suffering from secondary traumatic stress. This reminded her of the famous principle of Dr. Edmond Locard, a 19th-century French criminologist, which states that every contact leaves a trace.
ENJOY OUR SPECIAL
LAUNCH OFFER
Guarantee a 20% discount and
receive exclusive free gifts!
* Offer valid only up to Nov 25th
PURCHASE NOW