Tarn Taran Singh
His name is Tarn Taran Singh… Tarn Taran means who swims across and takes everybody else across, it's a lot of heavy load, lot of heavy load … He went to Hamburg and started a center and restaurant and a very beautiful 3HO center and a beautiful Sikh Dharma center…going there with nothing …but I have a just comfortable feeling because he is son of a minister. So it is in his genes to preach the gospel so pretty fundamental exploitation of a trade which runs in his family… [He] is a very special boy and he is very meek, nice, beautiful. And to keep him very content and calm, God has given him a very pretty and good-looking, intelligent kind of wife so that he may not get freaked out." Yogi Bhajan–April 19, 1982 (On the occasion of Tarn Taran Singh's birthday)
Tarn Taran Kaur and I are products of our post-war boomer generation. A Boy Scout and Girl Scout – a high school football player and Home Economics major whose minds were opened up to the wider world and the inequalities of our society in college – as highlighted in the civil rights movement and the horror of the Vietnam war. We were both active in the anti-war and civil rights movements during our college years.
We met in the back hills of California in 1971, after evolving from political radicalism to the cultural revolution of the Flower Children and were traveling together to live on the beaches of Mexico when we drove by Mahan Deva Ashram in Tucson. We asked a friend, "Who are those people?" What came next was a full-moon feast, a lecture by Yogi Bhajan, a picture of Guru Nanak falling from the wall onto Tarn Taran Kaur's head, and the Ashram Leader asking her "What are you doing with your life?" This led us down the irresistible path of moving into the ashram.
Yogi Bhajan gave us our name, which means, "one who swims across the world-ocean and inspires others to swim." Then he asked us to swim (well actually fly) across the ocean and support the Sat Kartar's who had just opened the first continental European ashram in Amsterdam. Two years later we were painting the top floor of an old factory in Hamburg white. We arrived with $500, a two-year-old daughter, no visa, and not a word of German… but we had a mission to start an ashram and bring the Teachings of Kundalini Yoga as taught by Yogi Bhajan® to Germany and the German people, who were still recovering and rediscovering themselves after the trauma of World War II.
From the first day we had people living with us in the ashram. Devi Dyal Kaur, who now lives in Phoenix, Arizona, was the first to knock at our door saying, "I've been waiting for you." At the beginning, it was hand to mouth – teaching yoga classes and baking cakes for a bio laden (health food store). Then, Tarn Taran Kaur got the idea to cut and mix the Yogi Tea spices like we always served at the ashram, and the Yogi Tea company was born. 3HO Deutschland was founded as well as Golden Temple GmbH, which eventually became the Yogi Tea Company.
Just as things were starting to stabilize, the ashram burnt down! We went looking for a new place to live but found a restaurant instead. Soon afterward one of our customers offered us a big new apartment, very near the restaurant in a very nice part of town. We were there for many years, eventually having over 30 ashram members in three apartments, plus another apartment for our offices and a yoga center. In those years, I started the first German Kundalini Yoga Teacher Trainer Program and Tarn Taran Kaur designed and developed Conscious Pregnancy Teacher Training. I became 3HO Regional Director and the European Yoga Festival was started.
In the early 1990's, Yogi Bhajan began to consolidate the European and US Yogi Tea businesses. He sent me off to Eugene, Oregon to learn the operational aspects of production in our natural food's factory there. Tarn Taran Kaur began to work for the international marketing team and our work brought us to several cities in the USA and Europe. Eventually I was back in Europe as the Yogi Tea Operations Manager in Amsterdam and Tarn Taran Kaur was the CEO of KRI® and 3HO International, based in Espanola. All the while, we both kept teaching and I was working with KRI as the chairperson of TTEC to complete the Level One Teacher Training Program and get it launched internationally.
After Yogi Bhajan passed, I was asked to move to Espanola and work directly for KRI. In 2006, I became the Executive Director of the Aquarian Teacher Training Program. In the next ten years, we were able to spread Level One to 54 countries with over 300 programs a year. We completed Level Two and Level Three Teacher Training Programs and established the Aquarian Trainer Academy, watching it grow from 75 to 750 trainers. Meanwhile Tarn Taran Kaur "retired" from her work with 3HO and began leading Level One programs in Mexico and mentoring a training team there. In 2013, she began the same process in China, where she has mentored one of the first Chinese Lead-Trainers and is actively mentoring over 20 Trainers-in-Training in China, Taiwan, Philippines, and Bali. She continues to teach Conscious Pregnancy and is developing a 10-part Women's Leadership Program. I retired from KRI in 2017 and walked out of my last TTEC onto an airplane and have been traveling the world ever since visiting friends and teaching in Europe, Australia, and Asia. Whenever I can, I stop in Rome to continue to record new CD's.
It's been a wild and wonderful journey! We feel so blessed to have had the opportunity to serve in so many ways. We are forever grateful for our daughter, a KRI Lead Trainer in her own right, and our two remarkable grandsons. We try to spend our summer months at our beautiful home in Espanola. There is nothing better than to be with friends who come from around the world and sit in Tarn Taran Kaur's garden in New Mexico and drink Chinese tea.
We have accomplished many things in our lives, individually and as a couple. Though we are two people with very different personalities and family backgrounds, our great strength is our common mission and devotion to the teachings. Sometimes we clash, but even in that clash, there is a creative spark. Our successes come from a deep love and respect for one another and a relationship where one compliments and supplements the other. As Tarn Taran Kaur likes to say, "One plus one equals 11."
Simran Kaur
Satsimran Kaur

I was always on a spiritual quest. I never had any formal religious or spiritual training, but was always curious about the transcendental experiences I had. In college, I first studied psychology and then religion but found no answers in either at that time. In my 20's, I was introduced to Eastern religions and practices and started meditating, chanting and doing yoga and had less of a mental yearning but instead had visceral experiences.
Living in Los Angeles, I was exposed to many spiritual paths by teachers themselves or their students. I started meeting teachers who had come from India, or through students who studied with them and brought their teachings to Los Angeles.
I met Yogi Bhajan in 1970. I had never heard of Kundalini Yoga, just had read some books about the kundalini awakening, but after my first class with Yogi Bhajan, together with the experience of the yoga and meditation I had been doing, I felt like he had the answers to the questions I never knew I had. He was taking a group to India at the end of that year and he suggested I join the 84 people for the three-month adventure, which I did.
Shortly after coming back from India I started working for 3HO Foundation as the Director of Public Relations in Los Angeles. This allowed me to continue to study directly with Yogi Bhajan and focus on my practice and be with a supportive community of people doing the same thing.
I became Yogi Bhajan's tour and appointment secretary. I arranged his travel and was one of the people accompanying him on many of his trips where he taught meditation and White Tantric Yoga® around the world. I was the archivist who physically taped many of the original lectures on a little 'walkman' and who recorded the expansion of Yogi Bhajan's travels and impact worldwide by taking photographs.
With his blessings I initiated the transcription project of Yogi Bhajan's lectures, which has resulted in the Yogi Bhajan Library of Teachings® under Kundalini Research Institute. I continue to consult with KRI on the archives.
After many years of serving of the KRI board, I was made an Emeritus Board member of KRI. I am still part of the team that holds the vision for the Library of Teachings and continues to work to insure that all of the lectures and photographs can be used to serve the values of Yogi Bhajan.
Over the years, I also held many positions on the boards of various non-profit organizations that are based on the teachings of Yogi Bhajan and also on the board of Yogi Tea. I am a Kundalini Yoga teacher and a Life Coach. My personal interest has always been working directly and serving students.
Since 1987, when Yogi Bhajan entrusted me to work with him to create the White Tantric Yoga videos, I have been managing the administration of White Tantric Yoga workshops as well as traveling and facilitating the workshops world-wide. I currently hold the position of CEO of Humanology and Health Science, Inc. the non-profit corporation that manages White Tantric Yoga.
Jai Gopal Kaur

JAI GOPAL KAUR
Jai Gopal is the International Kundalini Yoga Teachers Association (IKYTA) National Associations Coordinator. She is a KRI Level 1 and 2 Certified teacher and a lifelong student of Kundalini Yoga as taught by Yogi Bhajan®.
She has totally dedicated her life to sharing the teachings since 1998, specializing in women and community building. For the past 10 years, she has served on the Chilean Kundalini Yoga Teachers Association. Her love of sangat on all levels has brought her to IKYTA where she supports established National Kundalini Yoga communities and growing new ones in countries around the world. It is her prayer to serve and inspire unity among teachers globally, promoting collaboration, and the experience of IKYTA, the one-body of the Teacher. She is a wife, mother, and psychologist who lives in Santiago, Chile.
Teacher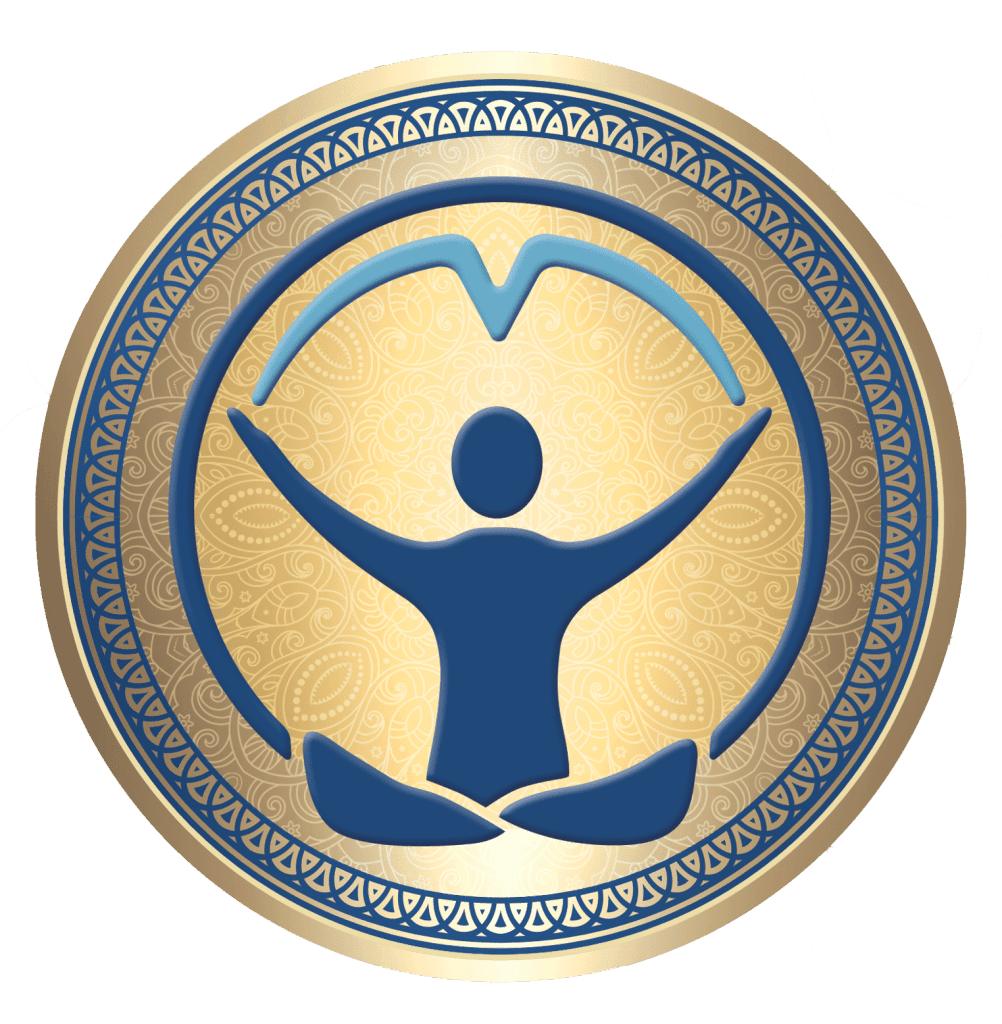 KRI is a non-profit organization that holds the teachings of Yogi Bhajan and provides accessible and relevant resources to teachers and students of Kundalini Yoga.