An excerpt from Cultivating Happiness, Resilience, and Well-Being through Meditation, Mindfulness, and Movement, a co-publishing endeavor between Corwin and Kundalini Research Institute.
By Christine Mason, Jeffrey Donald, Krishna Kaur Khalsa, Michele M. Rivers Murphy and Valerie Brown
Cultivating Happiness, Resilience, and Well-Being Through Meditation, Mindfulness, and Movement is intended as a practical guide to help educators use mindfulness, yoga, and meditation with virtual, hybrid, and in-person classrooms. It began as a vision for using tools to uplift students, promote and encourage self-care, and help students refocus to improve their ability to concentrate, engage in critical thinking, and make better decisions.
The book builds on the authors' collective experience in teaching yoga, mindfulness, and meditation, including Krishna Kaur's remarkable journey delivering Y.O.G.A. for Youth™ around the world; Christine Mason's 20 years of teaching yoga, and connecting to education through Heart Centered Learning®; Jeff Donald's experience designing and coordinating a districtwide mindfulness yoga program; Michele Rivers Murphy's use of mindfulness and Heart Centered Learning in schools throughout the United States; and Valerie Brown's experience in facilitating mindfulness leadership and coaching mindful leaders.
In Visioning Onward (2020), Christine Mason and coauthors Paul Liabenow and Melissa Patschke explain that "building a shared vision begins by seeing clearly and creatively. It involves painting an inspiring and clear picture of what you see and seek to create. . . . Engagement, sustained effort, and improvement are hallmarks of achieving an established goal through visioning" (p. 144). Creating a vision for a compassionate school takes time, energy, and effort. Staff, students, and families must be involved.
In 2020, the need for mindful breathwork, yoga movements, and meditation was great. As so much of the world faced the gloom and doom of COVID-19, as so many educators truly wondered if their district's plan was really so wise, and as so many families struggled in their makeshift home schools, we realized the time for Cultivating Happiness, Resilience, and Well-Being was right. We knew that this book needed to transcend boundaries. It shouldn't be another yoga manual or another book on mindful classrooms. Instead, there was a serious need for a book that had (a) background research providing evidence of the importance of mind-body connections, yoga, and meditation; (b) practical suggestions that educators could pick up and follow to guide students through yoga and meditation activities; and (c) evidence demonstrating that schools can do this—that schools are beginning to implement what we are recommending. With the disruption and tragedy of the COVID-19 pandemic, we all are experiencing much change, loss, and suffering. Educators are challenged to connect with students, facilitate academic learning, and give students meaningful educational experiences, even as we adapt to changing criteria for physical distancing.
Even in the best of times, reaching the diverse needs of many students requires skilled and talented educators. During 2020, however, the difficulties we encountered were multiplied tenfold. Schools had to find adequate online programs to teach academics, get equipment and virtual access to students, consider scheduling, and figure out what students could do independently. Many educators worked extra hours bringing food to families and seeking ways to help those most in need. Yet, with all the difficulties, we have uncovered an opportunity to help students and families heal and build resilience.
When under extreme or prolonged stress, individuals often become anxious, hypervigilant, distrustful, and uneasy. Children and adults alike who are impacted by trauma may experience nightmares, have difficulty sleeping, or become depressed or withdrawn (Lieberman & Knorr, 2007). Around the world today, we are seeing multiple examples of both acute trauma and posttraumatic stress disorders. In addition to the COVID-19 pandemic, in 2020 wildfires raged out of control, floods and hurricanes left hundreds homeless, and lives were lost not only to the coronavirus but to police brutality, racially motivated violence, violence occurring at peaceful protests, and accidental drug overdoses among those addicted to opioids as well. Stress and trauma surround us, not only in our own communities but also on our screens and in the media, day in and day out—without respite.
Educators and families can use the tools presented in Cultivating Happiness, Resilience, and Well-Being to maintain a healthy balance in the midst of the current chaos, uncertainty, and anxiety. During times of turmoil, educators are able to help students and families heal in the moment, assisting their transition from unhealthy or dysfunctional to healthy or functional coping and resilience (Figley & McCubbin, 2016; Vaughn-Coaxum et al., 2018). Whether we face a catastrophic pandemic or smaller and more localized tragedies, educators have an opportunity to foster the protective factors, and even to be the protective factors, that students and families need to become more resilient (Mason et al., 2021).
Both 2020 and 2021 have been challenging for all of us, and the impact on students has to be profound. They have had to adjust to receiving instruction in virtual settings. For those who have been able to return to face-to-face learning, the school setting and day look very different from the past.
Teachers, therapists, and others can use Cultivating Happiness, Resilience, and Well-Being in their classrooms and schools in any number of ways. This book connects yoga, meditation, and mindfulness to the academic curriculum and serves as a tool to enhance student alertness, focus, and learning. The activities can easily be adapted or used for before-or after-school programs or in physical education classes. However, the activities also can be woven throughout the academic school day, with various yogic practices, breathwork, meditation, and mindfulness skills inserted during key transition points, such as five fingers that point to key parts of the day: (1) transitioning into school for the day (virtual/in-person), (2) before morning academics, (3) after lunch, (4) before afternoon academics, and (5) before transitioning home/end of school day. Cultivating Happiness, Resilience, and Well-Being can also be used districtwide, as Jeff Donald suggests, as a resource for teachers to learn to implement the techniques we recommend.
Teacher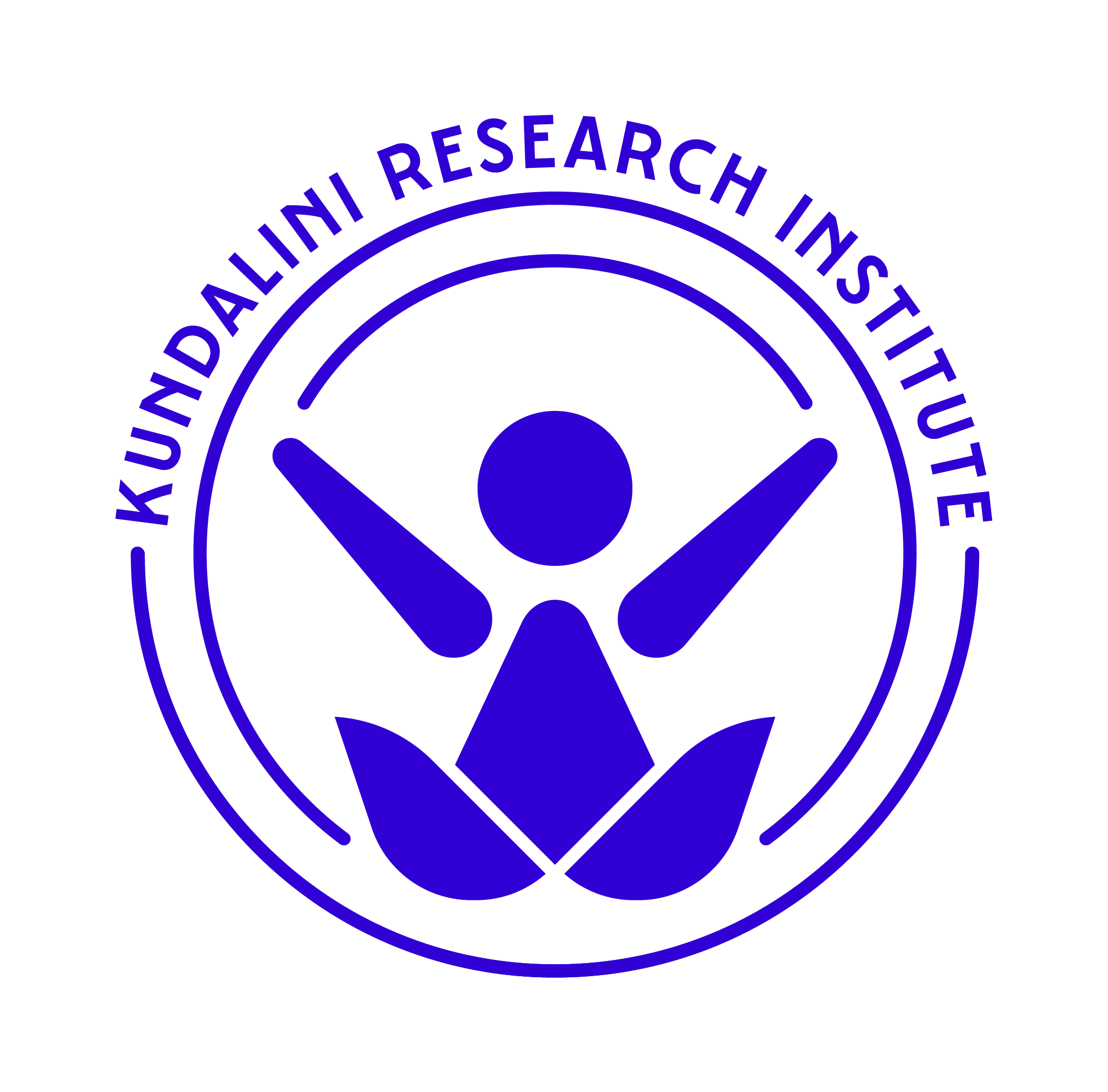 KRI is a non-profit organization that holds the teachings of Yogi Bhajan and provides accessible and relevant resources to teachers and students of Kundalini Yoga.