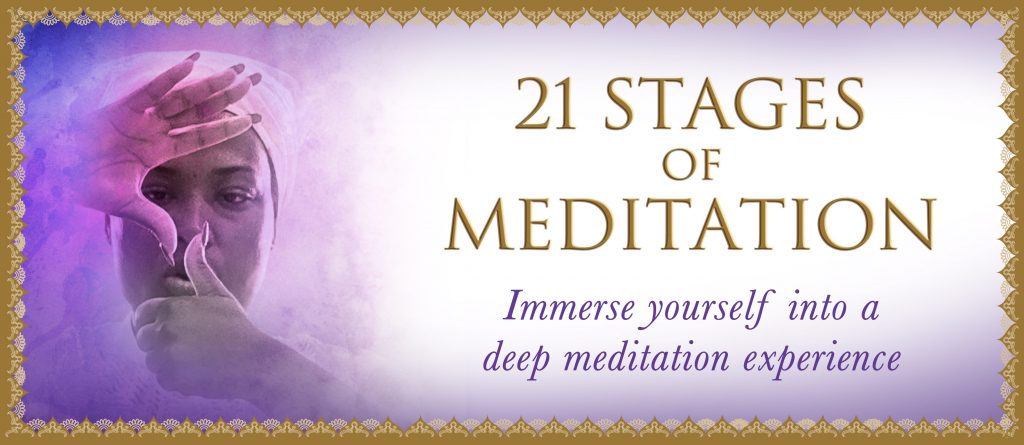 ---
21 Stages Info Menu:
---
Explore The 21 Stages of Meditation and deepen your contemplative capacity in a community of practitioners
The 21 Stages of Meditation gives you tools and experiences to deepen your meditation and come to a profound understanding of your Self. Complete three meditative journeys toward the pinnacle of contemplative awareness: The Infinite Pulse. Students and teachers from all contemplative traditions are invited and encouraged to participate in the vibration of this immersive experience.
Join us for a deeply meditative experience from the comfort of your sacred space online over the course of 3 weekends.
Oct 9- 11: Journey One
Oct 16-18: Journey Two
Oct 23- 25: Journey Three