Recipe of the Month
April 2021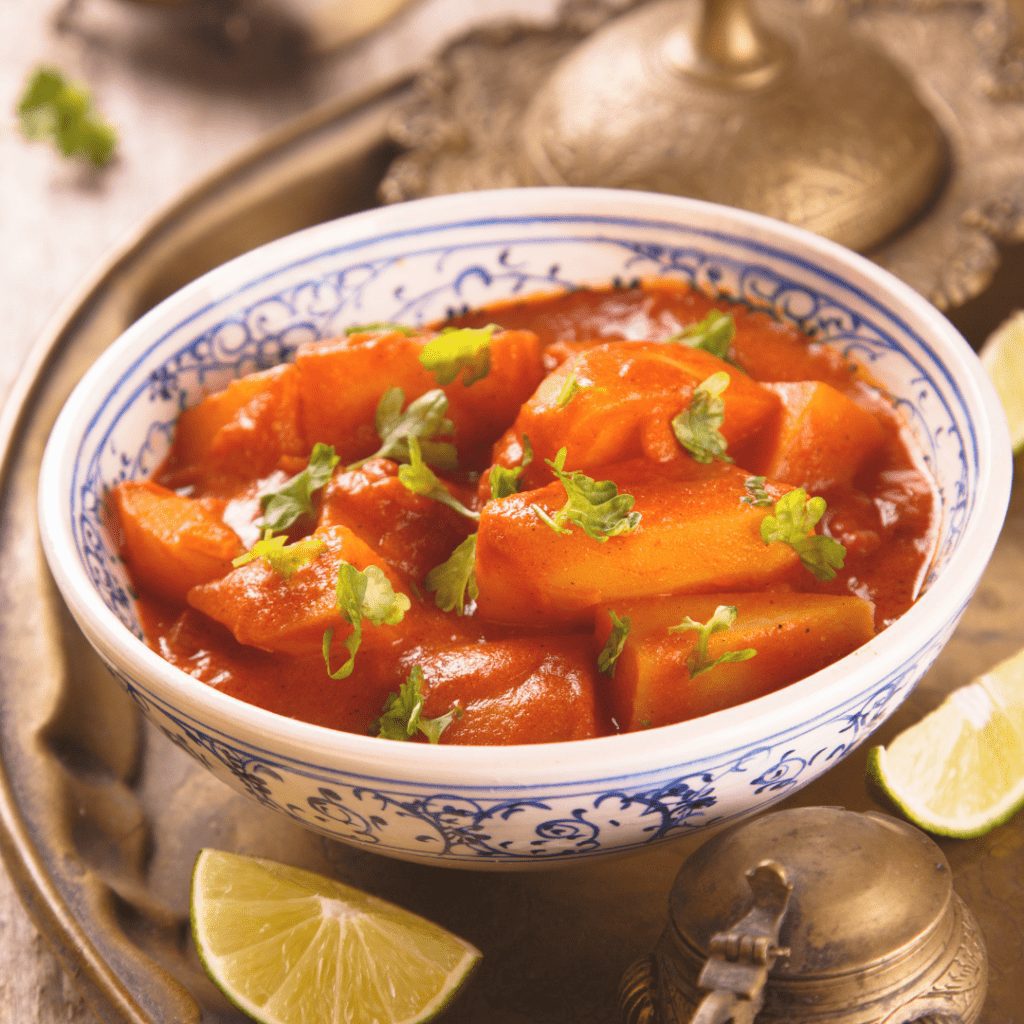 Ingredients for Potato and Tomato Curry:
3 medium potatoes
water to cover potatoes
4 tablespoons vegetable oil or ghee
2 tablespoons peeled and finely chopped fresh ginger
2 large onions, sliced
1 teaspoon ground turmeric
1 teaspoon cumin seeds
1 teaspoon red chili powder
2 medium tomatoes chopped
1 teaspoon salt
2 cups water
2 teaspoons garam masala
a few fresh coriander leaves (cilantro)
Instructions to make Potato and Tomato Curry:
Peel the potatoes and dice. Keep them immersed in cold water to prevent discoloration.
In a large thick-bottomed frying pan, heat the vegetable oil or ghee. Add the onions and ginger and sauté until golden brown. Add the turmeric, red chili powder, cumin seeds and tomatoes. Mix thoroughly and fry for 2 minutes.
Add the potato cubes and fry for 1 minute, stirring continuously. Next, add the salt and water and simmer over low heat until the potatoes are soft and start to crumble about 1 more minute. A thick sauce will form. Sprinkle with garam masala and garnish with coriander leaves.
Yield: 3 cups
Teacher