From Me To You | March 2022
Togetherness – Both a Worldly and a Spiritual Practice
Sat Naam and greetings to you!
I don't know about you, but I am really missing in-person yoga classes and gatherings. The relative isolation of the last 2 years has shown me how important our relationships and our sense community are.
Some people may have an image of a perfect yogi, meditating alone on their mountain top for years and years. But as kundalini yogis, we value community as a part of our spiritual journey. Instead of viewing all those other humans, with their different perspectives, their needs that are different from our own, as distractions (from our union with God, from our connection with our soul, whatever phrase you want to put here) – we view them as important to our journey.
Like with all of our emotions, we don't want to deny the social impulses that are so inherent to the human condition. We want to work with them, use them to learn, grow, and draw closer to our soul. So we don't value community just because it satisfies our natural emotional needs. But our interactions with others can also teach us so much! Strangers, the more different from us the better, can be important reflections to us, helping us find the universal within ourselves – in the midst of so many apparent differences.
Being in a community, where disagreements will be inevitable, is an opportunity to practice spiritual maturity, conscious communication, and seeing the other person as you – all important parts of the lived philosophy inherent within our Kundalini Yoga practice.
Yoga is a deeply individual and personal practice. It awakens us to our own higher Self. But when we do it together, the practice itself can be more potent, and we gain the expansive benefits of confronting people, perspectives and ways of being that we don't understand. And here on the earthly plane, there are so many things that can only be accomplished by working together!
KRI's focus for March and April is on togetherness and community. Our prayer is that the more you awaken within yourself, the more effective you will be in your family, and your various communities. I hope that you can consciously practice embracing diversity. The power of community comes not when everyone thinks the same, but when differences are worked with creatively. Enjoy being with family and friends, but also try being curious about people you wouldn't normally relate to.
Highlights of this month
Mind and Meditation Level 2 invitation
I wholeheartedly invite you to join the upcoming online KRI Mind and Meditation Level Two Teacher Training course. This will be a great opportunity to intensively study and practice the yogic science of the Mind, in the supportive company of other yogis. Through the reading, practice, home study, and online lecture time, you will gain valuable insights into how your mind works, how it sabotages your own happiness, and what you can do to untangle the self-imposed limitations and habitual ways of being, thinking, and acting that will take you more and more towards true, deep, and lasting happiness.
Read more about this course, check out the dates and the training team, and register here.
There are many, many amazing KRI certified teacher training courses around the world; so I hope you will find one that works for you.They will all facilitate your diving deeper into the mysteries of your own inner self.
40 day meditation continues and you can still join!
KRI is hosting another 40 day meditation which began Feb 10th. This 40 day meditation is our way to start celebrating KRI turning 50 years old! I'll personally be leading this one, and going through it with you! The meditation we will be using is simple but sneakily powerful. It's from the book Kriya, and is to experience bliss. It's easy and free to join, but you will need to register to get access to the live session I'll be leading to kick off the 40 days, to the pre-recorded videos to support your every day practice, and a lively Facebook group to keep you connected with all the other world-wide participants!
Amazing online workshop this month:
Let's use the power of the internet to be connected and together with other Kundalini Yogis from around the planet. KRI is proud to offer you these two amazing online classes this month:
Mindful Reflection for Joyful Wellbeing on Friday, March 4 @ 1 pm EST
This FREE webinar is an introduction to the refined mind. A refined mind is the first step in becoming a Yogi; a person that is not subject to the opposites.
Conquer your Minds Trips; From Hell to Happiness
Self paced learning: Premieres March 25th! These are the steps which we unconsciously go through, not knowing that we are walking down into a personal hell, trapped into our own mind-games.
Read more about these two upcoming Elearning in the email below. You can also check out this entire online library of classes and workshops that you can enjoy and benefit from any time, from any where! Boost your mood
KRI is Your Source for Trusted Kundalini Yoga Products
All of us at KRI are super excited about our most recent publication that was launched in January- "Cultivating Happiness, Resilience, And Well-Being Through Meditation, Mindfulness, And Movement: A Guide for Educators."
In this book, you'll discover the why and the how of using age-appropriate techniques to reduce stress, improve executive function, and set the stage for increased memory and attention, better self-regulation, and improved cognition and academic learning.
Purchase your copy of the book HERE
May we stand together in healing, allowing the internal guidance and saibhung to awaken within each of us. Honoring all differences in our global community. Peace in our hearts, peace in our homes, peace in our communities, peace on our planet.
Have a blessed month, and may your light be like a lighthouse to everyone who crosses your path.
Amrit Khalsa,
CEO of KRI
Teacher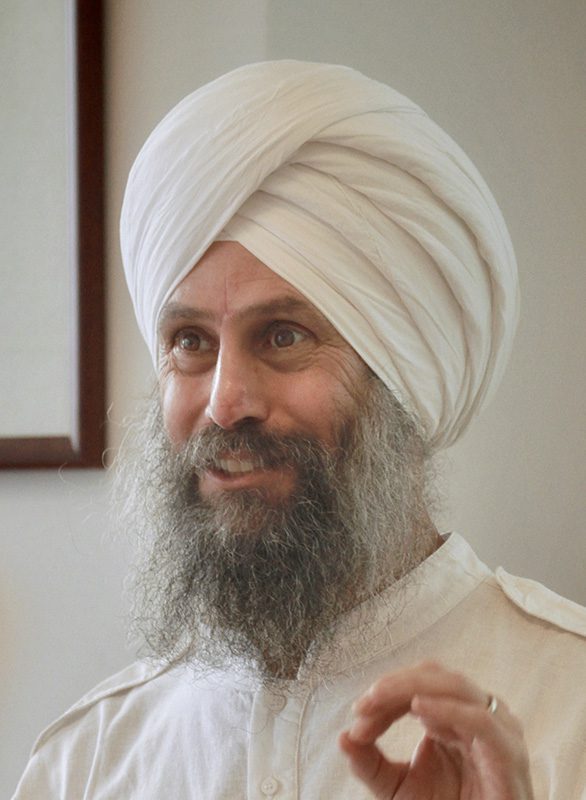 Amrit Singh Khalsa is the CEO at KRI. He earned his PhD in Aeronautical Engineering from MIT and worked directly with Yogi Bhajan coordinated the 3HO legacy businesses and non-profit organizations, including KRI. After the passing of Yogi Bhajan, Amrit Singh served as the Chair of the Board for KRI for 7 years, and its Treasurer for 2 more years. Leaving a successful career in the health-food industry, Amrit is now dedicated full-time to the work of KRI.